I thought I was just filming about a club meeting for a project, but when I entered the art-filled room located in a corner of the student common area, I knew this experience would be much more than a grade for a class.
I was welcomed in by a handful of people wearing various Arizona State hoodies and T-shirts that were all around my age. They were college students, like myself, but something felt different when talking to them. They were comforting, shy at first, and more driven than the peers that I usually meet.
As I began to look around the room, I noticed a good amount of art, murals, religious pieces, and a poster that read, "WE STAND WITH DREAMERS." The club was meant for students at ASU that are either undocumented or DACA recipients.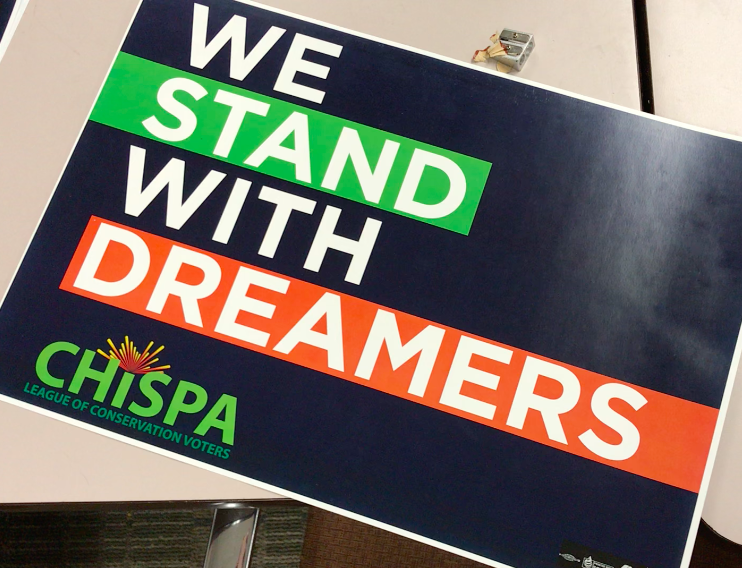 Photo by Amanda Marvin
As a U.S. citizen college student, you typically tend to think about your GPA, money, and dating. As a DACA recipient college student, there are many more issues crowding your brain. When I sat down at a club meeting for students my age dealing with entirely different problems as me, my eyes were opened to bigger issues.

The Deferred Action for Childhood Arrivals, or DACA, program allows for individuals that crossed the border as children to be protected from deportation and to go to school or work. Commonly known as DREAMers, these individuals are some of the most hard-working, goal-oriented and focused people I have met, and that's solely because they have to be.
In order to apply to be a DACA recipient, it is required that the applicant is attending school with a high school diploma, or a military veteran, as well as have a clean criminal record. While being a DACA recipient does not mean that you can become a permanent citizen of the United States, it allows for opportunities that may not be offered in their home country.

It's no secret that the United States has dealt with immigration in a number of ways. From forming new policies to building a wall on our nation's border, we see efforts to keep immigrants from entering the U.S. every day. But what about the people who are affected?
As the club members and I began a painting activity regarding where we came from and how we got to where we are today, I began to feel the urge to cry.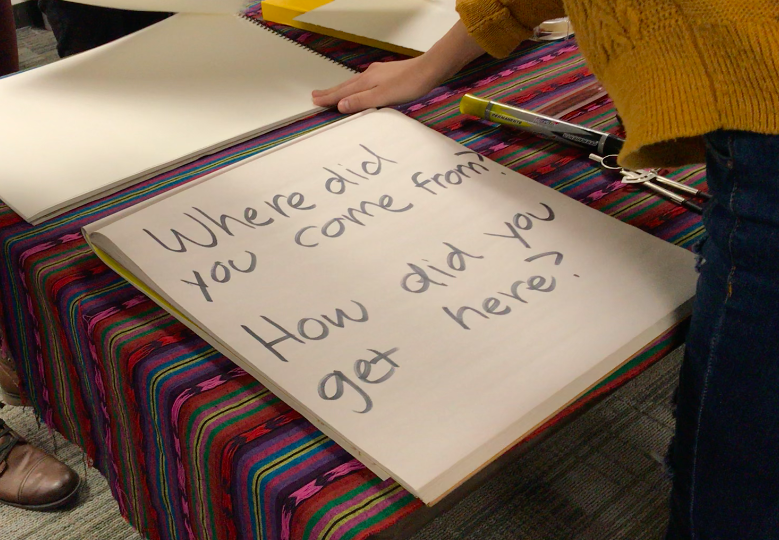 Photo by Amanda Marvin
One girl described the small Mexican town that she grew up in and the family that still resides there. She went on to talk about how important education is to her family and so much so that it was the cause of her family's move to the United States when she was still a child. Her voice wavered when she talked about the changing immigration policies that prevent her from seeing her family in Mexico.

Another member of the club, a boy with goals of becoming a journalist, talked of his depression and obstacles regarding growing up as an undocumented student. Once he was told by his father that he was illegal, he began to set himself apart from his peers and became someone he did not think he would ever be.
All of my worries seemed small in comparison to theirs, and I felt a pang of regret for realizing I take my own citizenship for granted every single day.
Terminating the policy would lead to the displacement of about 800,000 people. We tend to forget about the human aspect of all of this change, but it's the most important part.
For more information about this club, visit https://www.facebook.com/USEEASU/