Arts and music. They are an abstract measure of the times, yet they can contain timeless themes and messages. Arts and music provide the opportunity for self-discovery, self-expression, and the foundation of community. A chance to meet new people, a chance to depict how one felt in a specific moment, and a chance to contribute to your good old locale. Here are the stories of musicians and artists from Scotch Plains and Fanwood, New Jersey.

Grateful.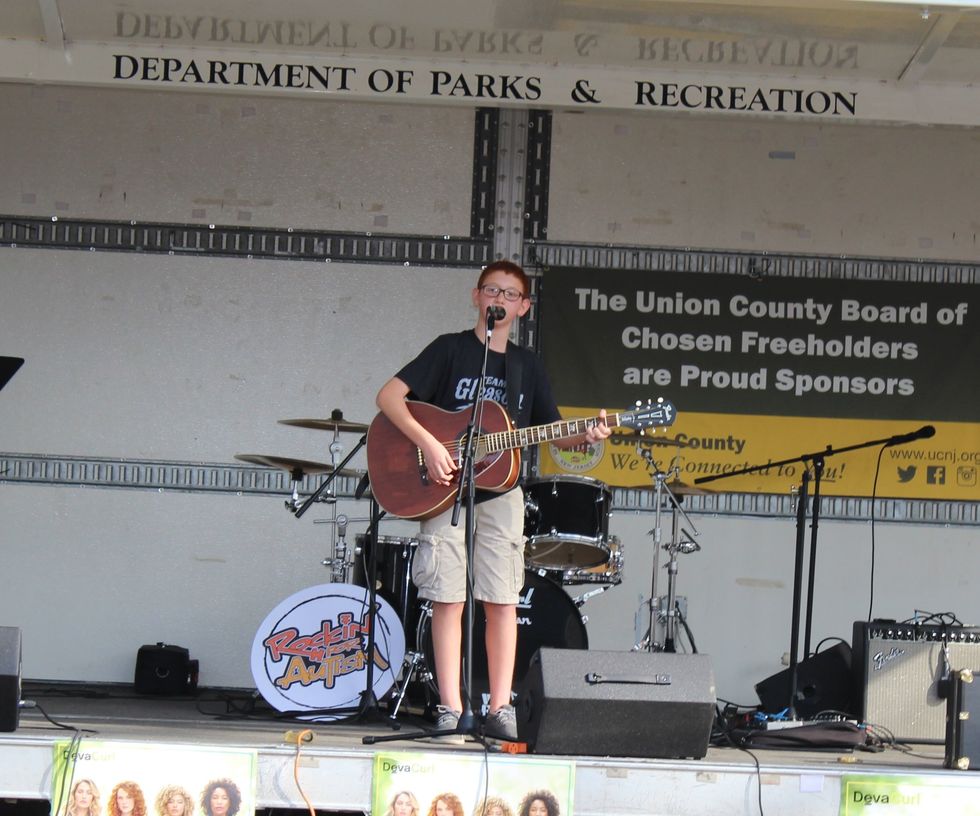 Madison Goldberg
"Ever since I've began playing music it's allowed me to express myself in ways that I never knew possible. It's a special outlet that allows me to speak my deepest thoughts, feelings, fears and experiences daily. Of course many of the stories that I tell in my songs are fictional and about older, mature characters, however they all start somewhere. Ever since I've been able to walk and listen, I've always danced to Bruce Springsteen and Pearl Jam. I am definitely continuing my music for the rest of my life. Music has changed my life and each day I think about what my life would be like without it. I'm beyond grateful for it every day. As I continue to work on my material I hope to release an EP or maybe even an album by the time I'm 15-17 years old."
Matthew Levine is a 14-year-old musician who is in the eighth grade at Terrill Middle School. He will attend Scotch Plains-Fanwood High School next year as a freshman where he will play soccer and continue to make music. Levine describes himself as grateful, because without the support of his friends, family, and the musicians that inspired him, he would not be where he is today.
Hardworking.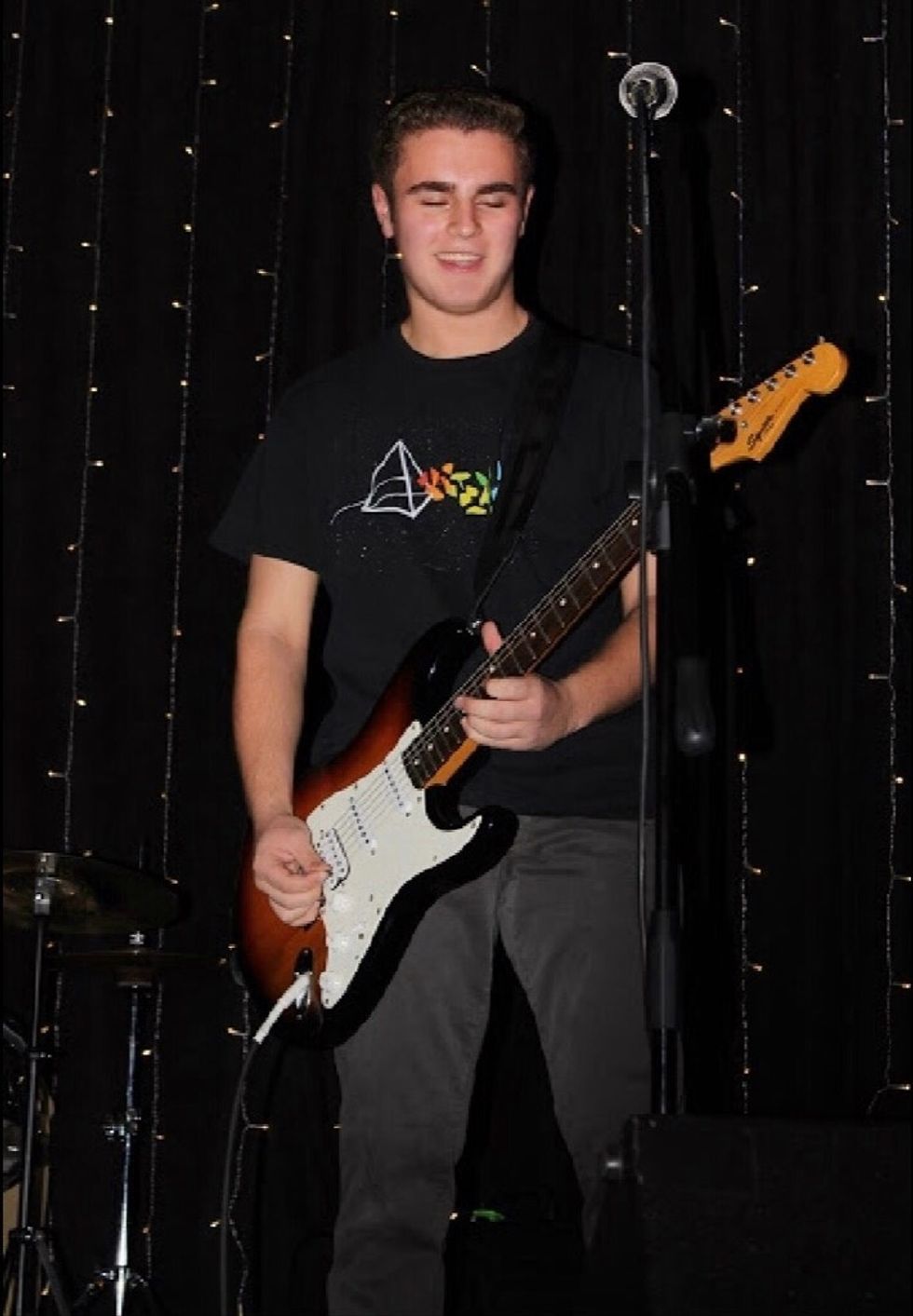 "I started guitar in 8th grade. I really took an interest in rock music then. Queen was the first band I got into. The guitarist of Led Zeppelin is Jimmy Page and he really inspired me to play guitar. I showed my friends the record and I told them that it would be cool to play that ourselves. Even though I had minimal experience, we gave it a try. We had a jam session in September and then kept going from there. I love the feeling of playing guitar. It's just organic. The band takes a lot of inspiration from my dad's band when he was in college. They were 'Ruined Life' so we carry on the namesake with 'Ruined Life 2.0.' He made his own album, and we are working on our own. Our initial goal was to just make original music. We started doing that before branching out to cover music. The biggest challenge of being a member of the band is constantly working together. Sometimes you just don't agree on stuff. We do get along, and at the end of the day we are four best friends. But sometimes we don't agree on the set list, and it took two weeks to decide on a logo. Nothing is better than working together and achieving success in the end. The band has defined my high school experience. It was a dream my freshman year and I always wanted to play live, and now that we have accomplished that it has been amazing. I am so glad to have had this experience that brought me even closer to my friends."
Matt Lozito is a senior at Scotch Plains-Fanwood High School, who is headed to the University of Connecticut in the fall. Lozito and his friends, Karl Wirth, Connor Wirth and Joe Varela, formed their band Ruined Life 2.0 as a way to explore their musical talents and honor his father's legacy. He describes himself as hardworking because without the hours or practice and collaboration, the band would not be as successful as it is today.
Thoughtful.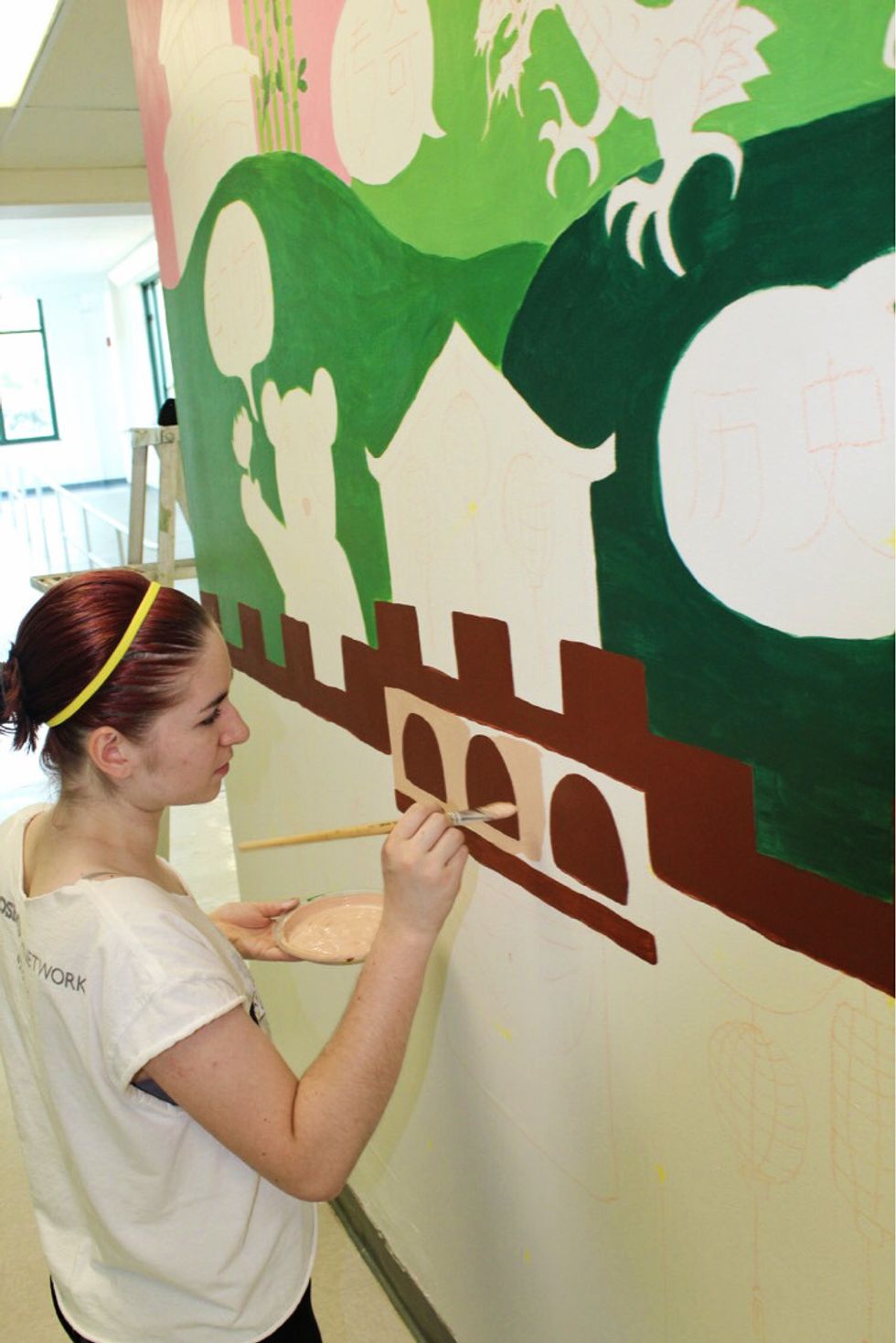 Madison Goldberg
"I was too young to have a reason for it when I started creating art. There's something great about the art of creating things, which is not as appreciated in modern times. It's amazing to have the capability to create art yourself and just express yourself. It's a creative outlet and a way to keep busy and make beautiful things. Not necessarily always beautiful, but important. The more that I learn, I have different goals when making art. My style will change based on what I am making it for. My Cooper Union drawing workshop sketches were aimed at capturing a model that was a concrete thing, so not as abstract or expressive. As I get older there are different things that I'm interested in and that I want to work with. It's very reflective of what's going on in my life."


Phoebe Collins is a senior at Scotch Plains-Fanwood High School. She is an artist who is currently painting a mural for the World Language department of the school. Collins will attend Smith College in the fall, where she will double major in Art and Art History, with hopes of going into the field of Art Conservation. Collins describes herself as thoughtful, because she puts a lot of time into her pieces, and always makes sure that she feels satisfied before they are complete. The reasons to her are not always concrete, so she considers the various factors that go into each piece of art she creates.
Open.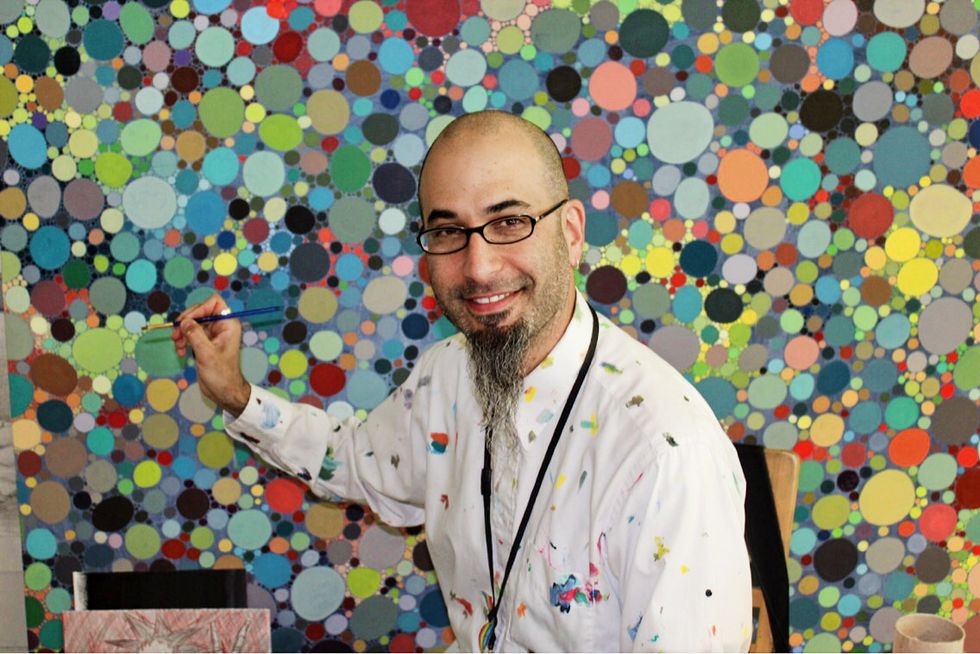 Madison Goldberg
"The meaning of art is an impossible question to answer. What I consider my real painting, it's a million things. It's impossible to identify. It takes so long to make a painting. It should. It's a constant conversation. Self doubt, criticism, brainstorms, positive moments, worries. Patterns. When you think it's done but it's not done. Constantly battling the thought of it being pointless, yet it means so much to you. It means everything to you because you are making it. All of your emotions are in these smushy colors. How could it tell a story? Art is a time machine, because a piece that you could have done 30 years ago causes you to reminisce about everything. The years of research and planning went on to that canvas, but to the observer, it's just a picture."


Jeff Gutterman has taught art at Scotch Plains-Fanwood High School for 19 years. An alumni of the school and a Scotch Plains native, he holds an MFA from the Pratt Institute and a BFA from the Rhode Island School of Design. He became interested in art when he went to Terrill Middle School and created a sculpture using industrial materials and glass. Gutterman describes himself as open, because he feels that he has nothing to hide, and enjoys talking to people and learning about their stories.