Any small town is steeped in tradition, yet cannot fall to stagnation. This is the case with Fanwood, New Jersey. Over the 122 years since it was founded, the small suburb has grown immensely within its one square mile of land--as has its neighbor, Scotch Plains, with which the town shares a school district. People have been born and raised here, left and returned, or never left at all. There are a variety of perspectives on the happenings of the town that have been witnessed, and the impact it has had on them in their life time. Here are the stories of individuals who have seen it all happen here. The originals.
Outgoing.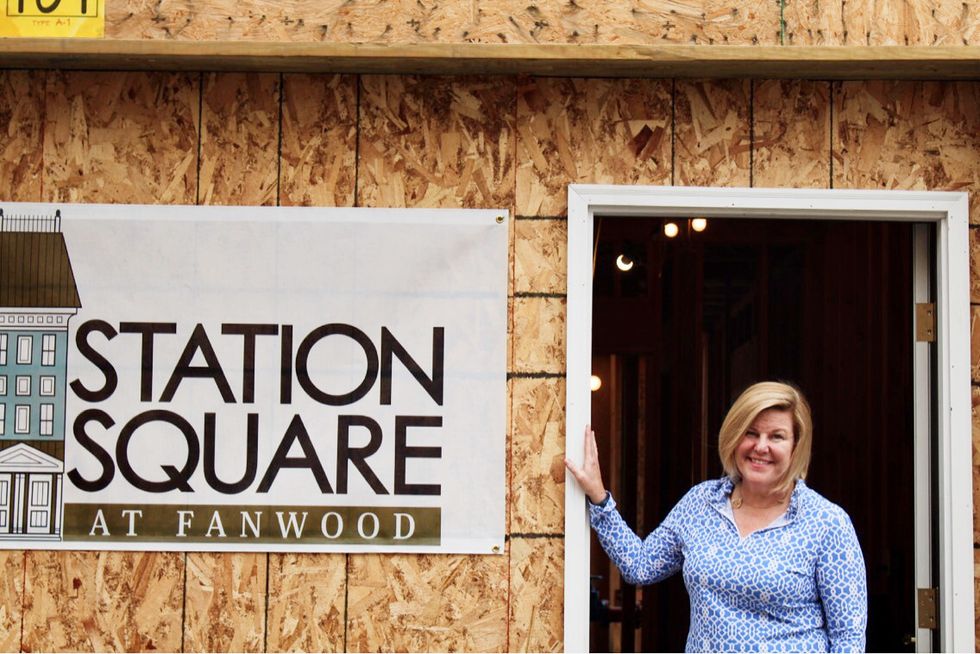 Madison Goldberg
"I never thought about running for office before. I got involved working in government in Jersey City. I was working for a mayor at the time, right out of college, my first job. It was there that I saw that government has a place in people's lives. If harnessed correctly, it can be transformative. I could see how you could touch people's lives through public service. I never thought that I would take the next step and do it myself. I stumbled into elected office and was approached to run by the Fanwood democratic committee once I moved back to town. At that time I was nine months pregnant with my first son. At first, I declined because I was pregnant with my son and was unsure about taking on that responsibility. I was approached a few months later in March of that year. I thought about it, and realized that if I didn't do it, I'd always wonder, "What if?" I took my background in government and decided that I would give it a try. I felt that I could help with the community. This is the reason why anyone should run for office. And now I am one of the longest serving mayors in the state of New Jersey. It is important for women to have a seat at the table, especially in New Jersey, where only 15% of mayors are women. I am glad to have helped with many forward thinking yet traditional suburban communities over the last decade. We have created a downtown without sacrificing or changing that basic quality (family atmosphere). I have seen the number of women mayors decline over the years. Women need to see other examples of female mayors who are also mothers and raising kids. You don't need a special degree. I was an english major at an all women's liberal arts college who had no goal of running for public office. I didn't even think of it until I was in my mid-30s. I had a child. Now, my biggest accomplishment has been creating a downtown where people can live and shop and walk to. Prior to me becoming the mayor, there was really no place to live downtown. Creating a downtown from nothing and understanding the leverage of being on the Raritan Valley Line to New York City, was a challenge. It mattered what the buildings looked like. If I was behind a development that was not in line with the character of the town I could not forgive myself. The train station is the heart of the town. It has a museum inside, and has been given a second life. We looked to there for inspiration. Once we wound up on the front page of NY Times real estate, I knew we had succeeded. It has been amazing to have contributed so much to the town, and to have preserved its character and history in the process."


Mayor Colleen Mahr is one of the longest serving mayors in the state. She describes herself as outgoing, as she feels that over the many years of her career in public service, she has learned to engage with every aspect of the community, and to forge strong connections with people of a variety of backgrounds. She is photographed above at the recent Station Square Project in downtown Fanwood.
Trustworthy.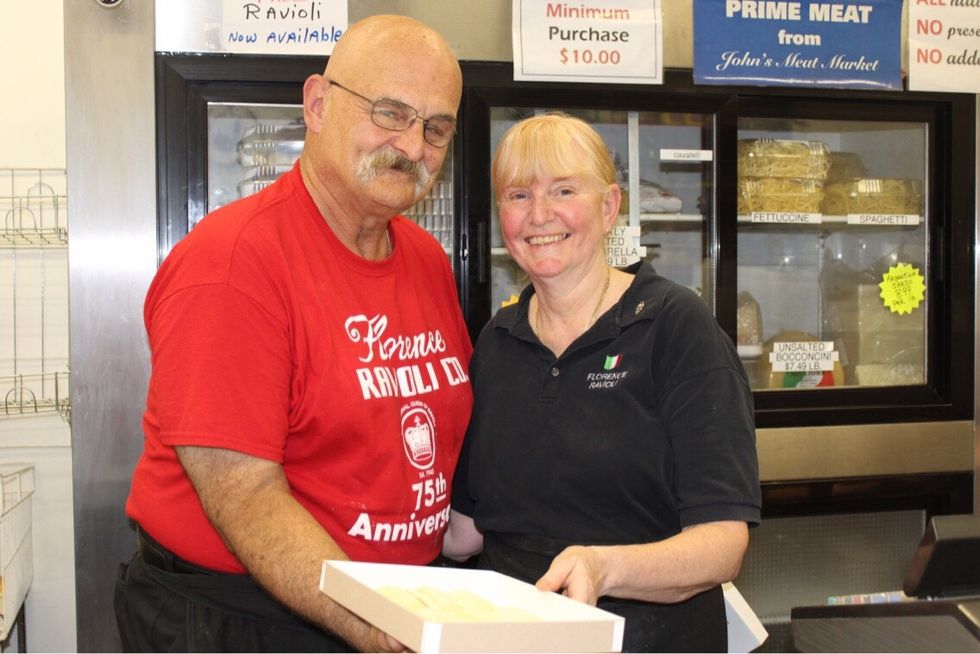 Madison Goldberg
"This business was originally in Newark. We moved to Scotch Plains because we did a lot of wholesale business in this area. We've remained successful by creating a fresh product on a daily basis, getting to know our customers, and staying very consistent with our product. Over all those years, in actuality, outside of the turnover and the businesses, this town has been the same. There haven't been any massive changes in the 60 years. This building has been here since 1947. We haven't budged. We've been in business for 75 years. I'm third generation, this is our legacy. It's been an honor. Family businesses are dinosaur land now."


Cindy and Ralph Losanno are the current owners of Florence Ravioli in Scotch Plains, NJ. The business began when Florence (for which the business is named) and her husband Raphael Losanno emigrated to Newark, NJ from Italy in the 1920s. Since then, the business was moved to Scotch Plains by their son, Anthony Losanno, who popularized the meatballs sold there using prime beef from John's Meat Market, the business right next door. Anthony's son Ralph and his wife Cindy are proud to continue this legacy, as Ralph is a third generation American. Ralph describes himself as trustworthy, as he has kept his word in running the family business and has forged lasting friendships in his community.
Empathetic.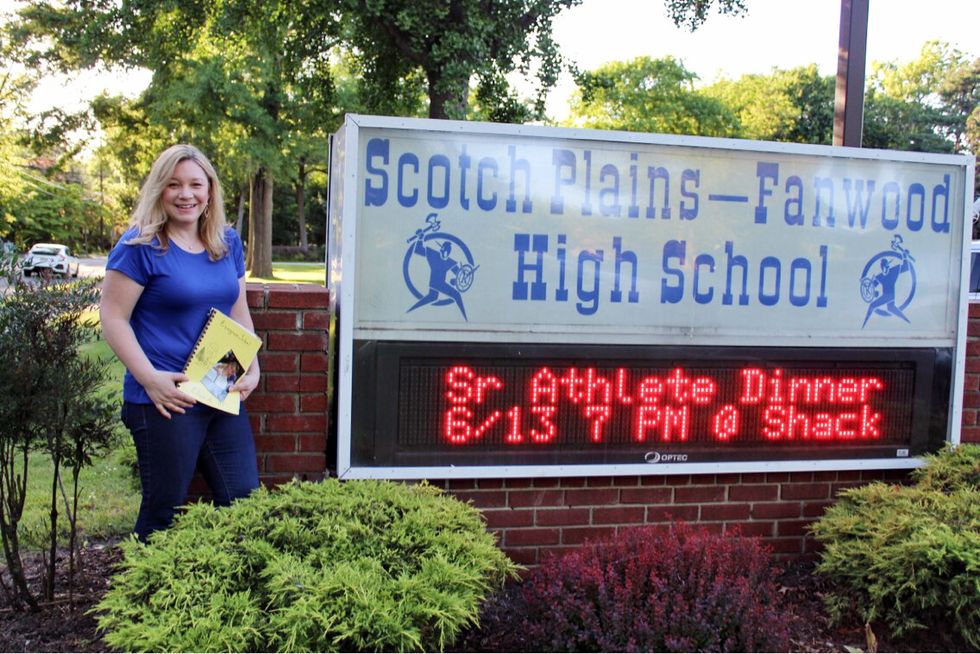 Madison Goldberg
"Growing up in Scotch Plains helped mold my identity as far as loving small town living and a tight knit community. During my formative years, my parents volunteered in many capacities, such as coaching sports and leading Girl Scouts- giving back to the community. As a mom, I have taken on some of those roles myself. When people are invested in their community, it thrives. One memory that I have from my senior year of high school was when our AP German teacher would take the graduating seniors on a "field trip" to the Scotchwood Diner during the last week of school as a tradition. I was feeling quite melancholy, while my peers were bursting with excitement for our impending graduation. Sensing something wasn't quite right with me, Mrs. Thomas took my hand and took me aside. 'Was ist los, Ally?' (What is wrong?), she asked. I told her that everything I knew, everything I was comfortable with, was changing. I was so scared. She hugged me and said, 'You will be okay. This is a new adventure! Think of all the opportunities open to you! So far you have developed strong roots- now it's time to grow some wings.' Mrs. Thomas' words helped give me courage to embrace my future beyond high school. It's amazing how sometimes a teacher makes a lasting impact on a person for a lifetime. "
Ally Musano is a special education teacher who grew up in Scotch Plains, N.J. She attended Evergreen Elementary School, Park Middle School and Scotch Plains-Fanwood High School before continuing her education at the College of St. Elizabeth. She is involved in the community as a Girl Scout leader and parent volunteer at school events. She is a mother of four children, all of whom are being educated in the same school district that she attended growing up. Although the schools have evolved over time, she enjoys being able to share some school traditions with her children. Musano describes herself as empathetic, as she feels that it is important to acknowledge anyone's thoughts and fears and their influence on the individual's actions. She feels that this benefits her as both a parent and a teacher.
Positive.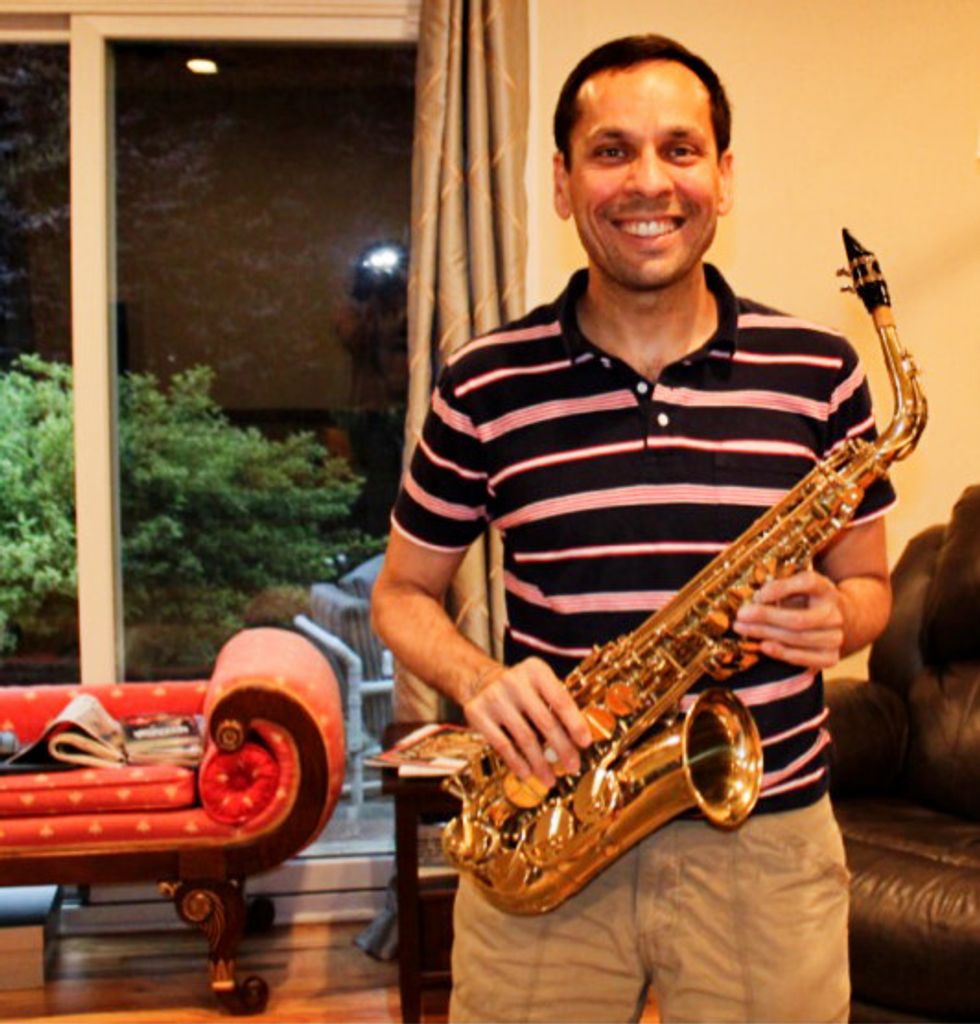 Madison Goldberg
"The Scotch Plains-Fanwood School system has had a strong music program for as long as I can remember. Through participating in the marching band under the leadership of Vincent Turturiello, I learned that discipline, diligence, camaraderie, professionalism, collaboration, and the pursuit of perfection are crucial to the success of any organization. I know that my experience in marching band contributed substantially to my success as a physician in my hospital. My other favorite memory from high school is studying AP calculus under Mr. Jeffrey Spring. Mr. Spring was a dynamic, strict, and brilliant educator who treated students as adults and conducted a classroom experience that was engaging, rigorous, and fun. Unfortunately Mr. Spring passed away in 1995. I remember him fondly even today and find inspiration from him when I teach doctors in training who learn radiology from me. Though I left NJ for college (MA), medical school (NY), and residency training (DC), my parents and sister continued to live in Scotch Plains and I knew I wanted to be close to them to raise my own family. Given that Scotch Plains is a great town with a diverse demographic and great school system, I was perfectly content to come back. It is a pleasure to see my children share in the same joys and walk along a similar path while still finding their own stories and experiences different from mine, like singing in the choir and playing instruments in the band. Since growing up here, diversity has increased. I remember being one of only a few students of South Asian origin in my entire elementary school. Now my daughter has friends in her classroom who are from the same state in India as I am from. Quite a change! Scotch Plains is now an inclusive and diverse community. Even though my children eat Indian food in school and are fluent in Marathi (the language we speak at home), they have never felt out of place with their friends of varied ethnic origins. In fact, many of their friends are curious to try our food (or outright love it) and learn about our culture. As my son heads to high school next year, I always remind him to be kind and understanding to his peers and give others the benefit of the doubt. There is something to be learned from every classmate whether a close friend or not and it's important to look for opportunities to help others and find ways to build a community rather than create division. This is more critical in our country now than ever before. Treat others as they would like to be treated. That's key."

Dr. Tej Phatak is a radiologist at Newark Beth Israel Medical Center, who grew up in Scotch Plains, N.J. While growing up in town, he enjoyed his time as a musician, which is something that his son enjoys as well currently at Terrill Middle School. He left town to attend Harvard University to obtain his Bachelor's degree and eventually to New York City to attend Columbia University for medical school, but was eager to return to his roots. Phatak describes himself as positive, because he believes in being happy in the moment with what one has and spreading happiness to others both personally and professionally.