Since "High School Musical" ended in 2008, with that third, and not cinematically enticing, movie, most of us haven't heard from these stars in almost ten years. Some have chosen to distance themselves from Disney Channel and some have had fake twitter deaths, but they're all still out here refusing to make another movie. So, let's get our heads in the game, and investigate what happened to these movie stars.
1. Ashley Tisdale - Sharpay Evans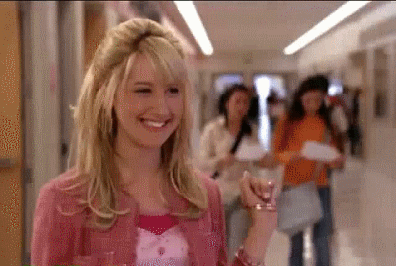 Everyone's beloved fabulous queen, whose character was completely underrated and ostracized for her actions that seemed perfectly suitable for her situation, is doing pretty darn good. Since the ending of the movie trilogy, Ashely Tisdale went on to stared in "Sharpay's Fabulous Adventure," a movie detailing Sharpay's move to New York. Tisdale also stayed on Disney Channel appearing in "The Suite Life On Deck," and voicing Candace in "Phineas and Ferb." More recently, Ashley is working on multiple TV shows and TV movies, and she also has a super cool YouTube channel.
2. Zac Efron - Troy Bolton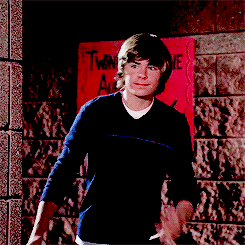 Zac Efron, who is still not married for all of you who are wondering, has been keeping busy in Hollywood as well. Although somehow, Troy Bolton got into Berkely, Efron, on the other hand, has taken to doing roles that disassociate him from his Disney Channel past. During the "High School Musical" reunion, Zac didn't show up, as reports were he didn't want to acknowledge his time in the movies, but Zac claims this isn't true. However, Zac didn't stray too far from his musical roots, as he recently starred in "The Greatest Showman" (2017), and he was divine.

3. Vanessa Hudgens - Gabriella Montez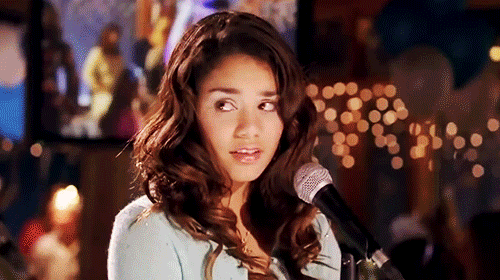 Sadly, love is not real, and Vanessa Hudgens and Zac Efron broke up. But, Vanessa is still appropriating cultures at Coachella and on Snapchat. In spite of this, Hudgens has been cast in multiple movies, TV shows, and video shorts since the ending of "High School Musical." In 2016, Vanessa joined her "High School Musical" costars for a short reunion on Disney Channel, all except for Zac showed up…so I still can't trust him.

4. Corbin Bleu - Chad Danforth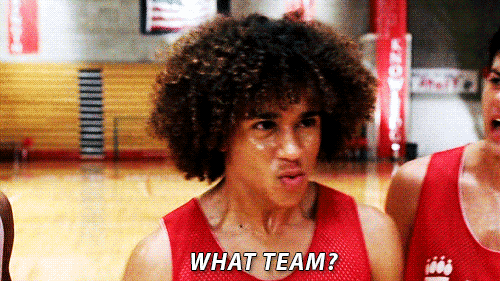 Corbin Bleu did not die, he was at the Magic Mountain theme park having fun. If you don't get that reference, I apologize. More importantly, since the ending of "High School Musical," Bleu has appeared in numerous TV shows, including Phineas and Ferb, and has produced many pieces as well. He is a beautiful soul inside and out.

5. Oleysa Rulin - Kelsi Nielsen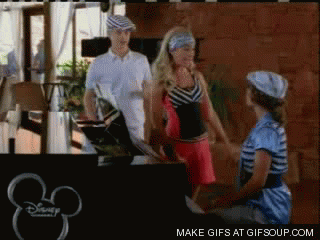 Our girl Kelsi, whose voice should've been the star of the movies, is doing well. Oleysa too has cut her Disney ties and has appeared on multiple TV shows ranging from "Greek" to "NCIS" and even "Family Guy." Oleysa is pretty vocal on Twitter and uses her platform to cheer on other actresses and to call out sexism. If they make another "High School Musical," can we all agree that Kelsi should be the star, thank you.

6. Lucas Grabeel - Ryan Evans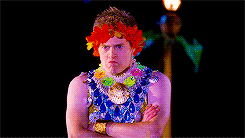 Ryan Evans...what can I say? Mr. Evans, who some might say publicly humiliated his sister by taking her scholarship to Julliard, is doing well. You probably have seen Lucas Grabeel on multiple Freeform TV shows, and he even appeared alongside Ashley Tisdale in "Sharpay's Fabulous Adventure."

7. Monique Coleman - Taylor McKessie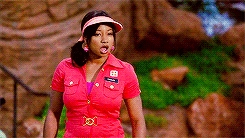 Taylor McKessie! Taylor was another underrated character, who did not get enough screen time in the HSM series. Since the movie's ending, Monique married Walter Jordan in 2012, on Valentine's Day to be exact - my heart. She has also starred in multiple movies and TV shows since HSM's ending, and her Instagram is one of the cutest, most inspiring things I have ever seen. Monique has also remained best friends with Corbin Bleu, and we're still hoping to see pictures of them at Magic Mountain together.