In the summer of 2017 I left the country for the first time. I spent two weeks on the island of Java in the country of Indonesia, and I fell in love with the new-ness of culture, people, language, and food in a way that I didn't previously believe was possible. I have fallen in love with every place I've visited so far, and each country and city has taught me something different. Each one has taught me to love a new location, to be okay with a new bed (if there is one), and to eat what's given to you (no matter how strange).
Don't get me wrong, I love where I live here in Missouri, I love being in a comfortable home, and I'm a picky eater, but the adrenaline rush of being in complete oblivion of a place unknown to me is so addicting. Since my trip to Indonesia I have also traveled to England, France, and Jordan. All are beautiful in their own way, and I don't have a favorite (please don't ask me to pick). My tips about immersion will all be based on my first trip – to Indonesia. These five tips on how to truly be present in a place you're traveling to are not about things you can buy, or tours you pay for, or even the luxury of places you stay, but instead are focused on the intangible things such as friendships, language, and change of the heart.
1. Stay a while.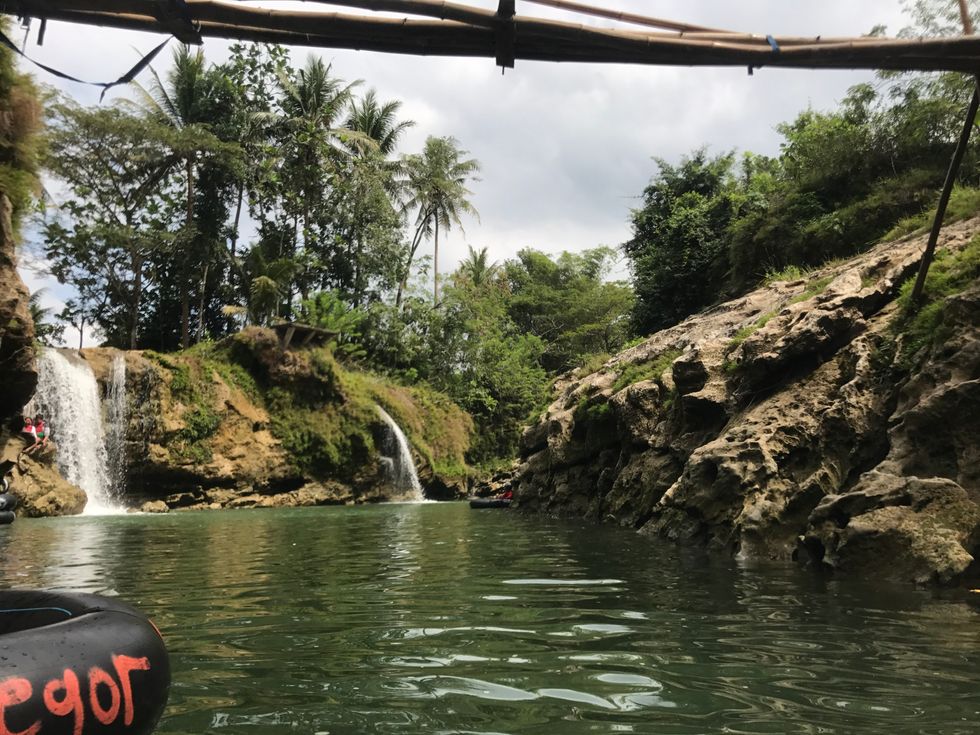 No one is asking you to stay forever, but spend enough time in one place that you are able to make a friend. It could be the barista at the coffee shop you go to, or someone at the park, but at least a week is enough time to make this happen. One week will allow you to see the way the local people live, as well as give you time to see all that there is to see in your travel destination.
I stayed for two weeks in Indonesia, and volunteered at an English Center where I made friends that I will have for a lifetime. I was able to go on gelato dates with my new friends, and still have time to see a volcano, go on a float trip, and conquer my fear of heights (kind of) by jumping off of a 35-40 foot cliff into water. Anything is possible to explore if you stay long enough.
2. Find the little things.
This is when knowing local people comes in handy. Your new local friends will suggest the best places to eat, tour, take pictures of, and where the best local coffee shops are. Don't fall into the trap of your own imagination or the trap your own taste buds, step outside of yourself and live like a local.
On the island of Java there is bound to be great coffee (I mean…there has to be, right?) and some of the best coffee I found was actually in my hotel. None of the "chain" coffees came close to the taste of the tiny espresso-sized mugs of coffee I got at the hotel's breakfast.
3. It's not about you.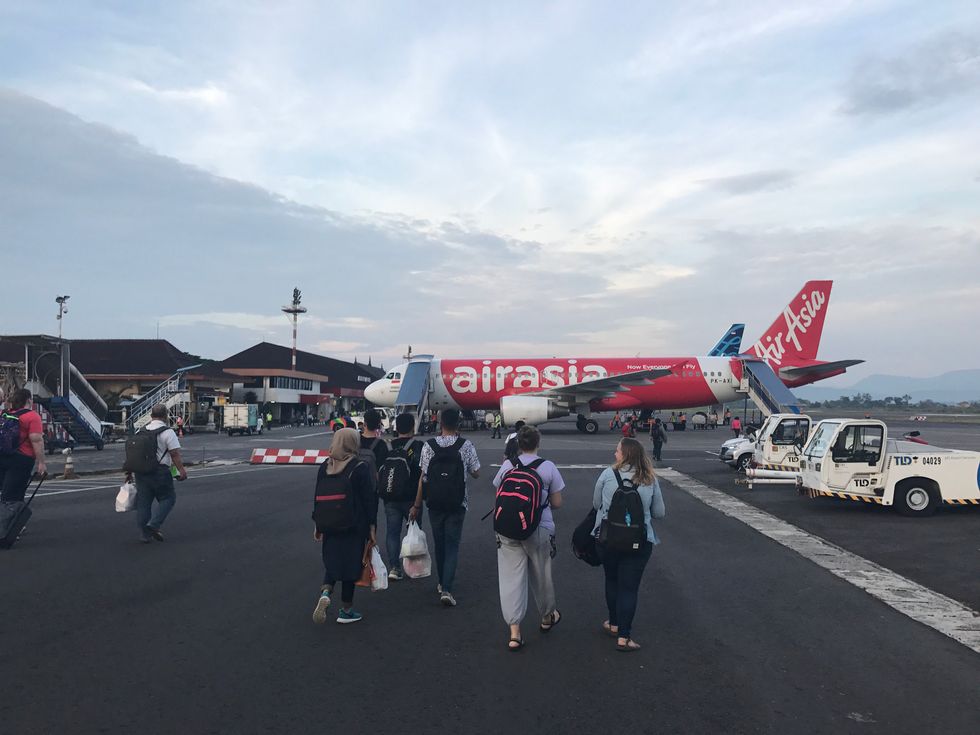 You're soaking in a new experience, not being your own experience. So many times I see travelers and friends leave the country expecting to change the world with their presence, but they're not letting their presence be changed by the world. When you travel to your next location, look for ways you can be educated about the place you're in, listen to your new friends and strangers, and find every excuse to spend the most time outside of your hotel room.
4. Rest.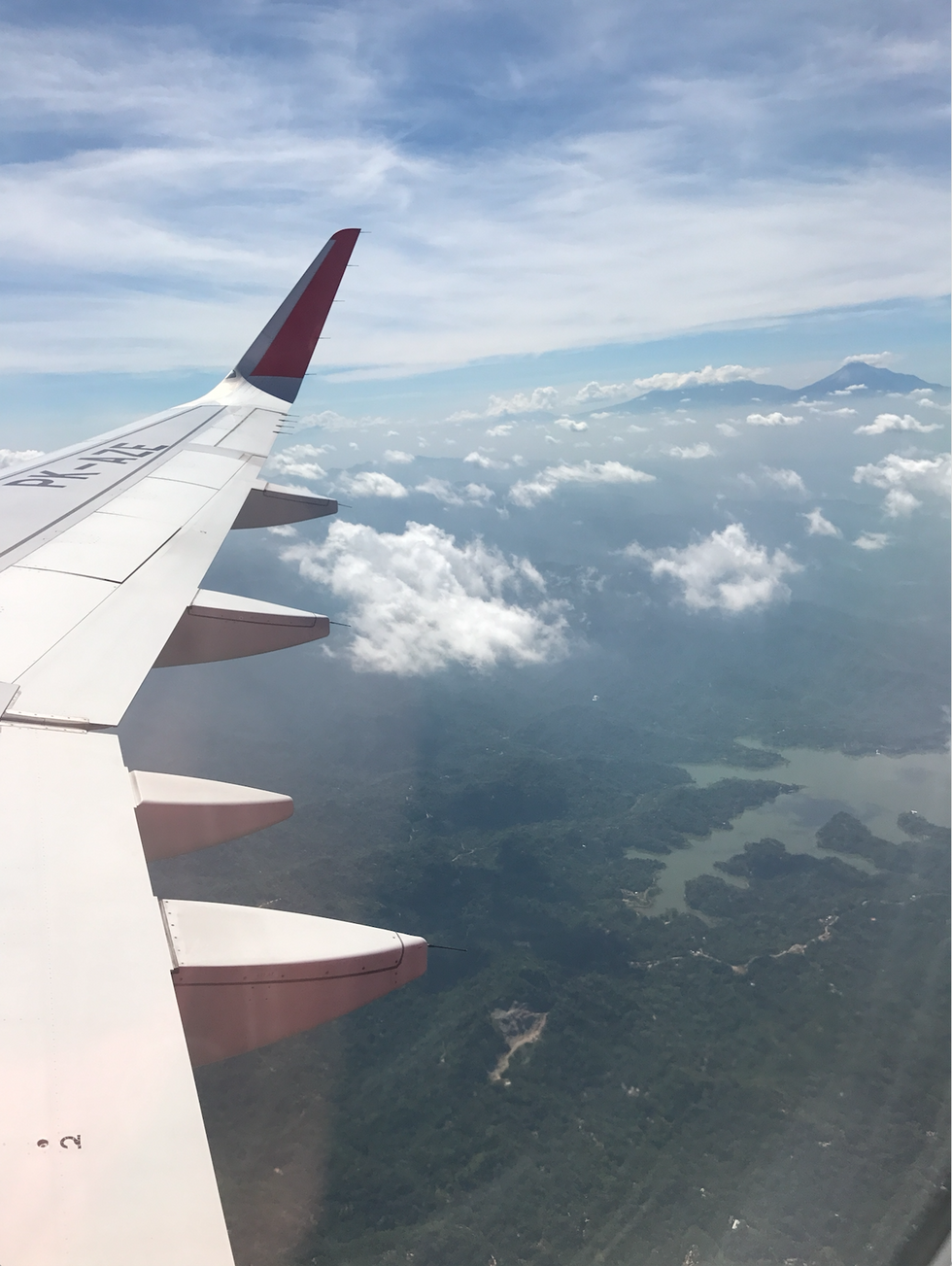 You aren't going to remember your trip if your mind isn't rested enough to store more memories. Long flights and travel wear people out very quickly, and your excursions aren't going to be as exciting if you're not awake to remember them. However, if you need to adjust to a large time difference, don't go to bed until 8 pm the first day that you're there. That will allow your body to readjust to the time zone quicker so you'll be more rested for the days ahead.
Wherever you're going, I hope you learn the most you can and that you immerse yourself into a beautiful culture. Even if you don't understand it at first, allow yourself to be open to differences. Stop comparing your destination to "what's back home" and just let yourself be! Travel is meant to be an addition to your cultural portfolio, not a comparison. I hope these tips help you to have a better understanding of how to venture into a new culture. Have a great trip!