I have been working in retail for almost a year now, and I've learned a few "tricks of the trade," if you will. I would like to begin by stating that I genuinely enjoy my job, and I am so lucky to have such an amazing manager and co-workers. I understand that not everyone is as privileged when it comes to obtaining a job in retail, so I would like to give you some tips on how to survive working in retail.
Smile. Always.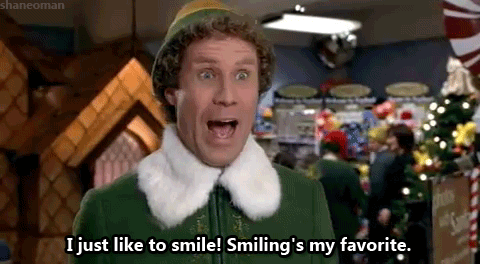 Just do it. It doesn't matter how bad of a day you may have had, or if you didn't get much sleep, or you have a headache and you just do not want to be there, whatever it may be, you have to smile. Your shift will go a lot more smoothly. When a customer walks in the door and is greeted with a smiling sales associate (as long as you're not being creepy) they will feel more at ease and will hopefully be in a good mood. You don't want a cranky customer. Don't just smile when you greet them, but also when you go to check them out at the register. It's simply being a polite sales clerk. This is followed by…
Always apologize when a mistake is made.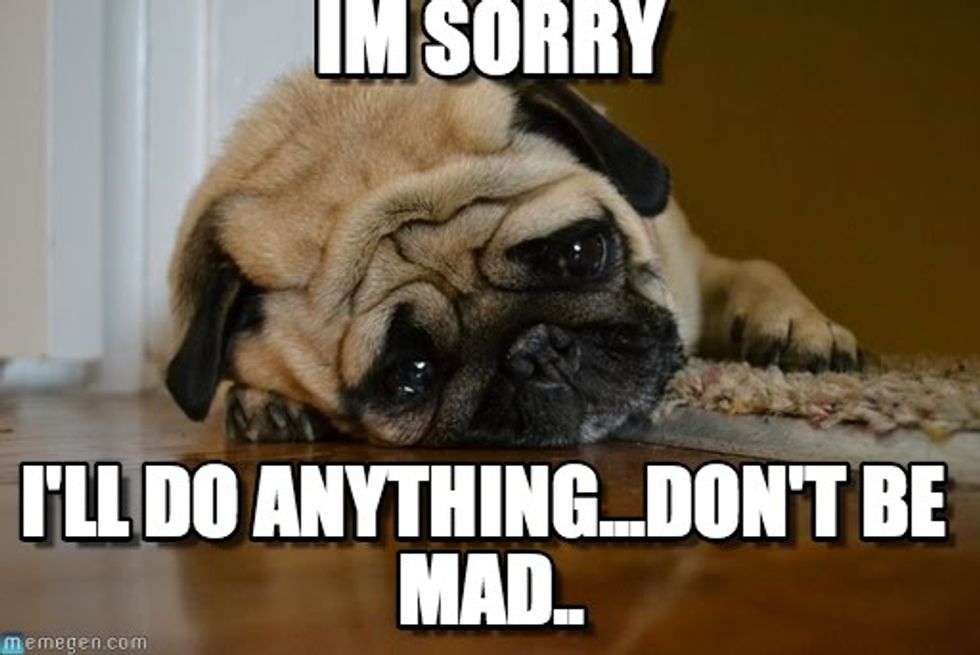 It doesn't matter if it was your fault or not. Apologize. "You rung me up for $19.99 but the sale tag says it's $16.99." "Oh, I'm sorry about that. Let me fix that for you." Or, "I was here earlier today and was sold a pair of shoes but they are two left shoes." "I'm so sorry about that. I'll take care of that for you." Mistakes happen; we're human. Most of the time the customers will understand that and sometimes they won't. Just apologize, take care of the problem, and move on with your life.
Don't be afraid to ask for help.
Seriously. To be able to work in retail all you really need is to be of legal age to work and watch a few training videos. This means you are not prepared for every obstacle that may come your way. For example, the register may decide to stop working and you have a line full of impatient customers. If you have never had this happen then you're going to have to ask for help. Stuff happens.
Learn where everything is in your store.
This is a must. Your manager should tell you when you first get hired where the bathroom is, men section, women's, kids', etc. Just make sure you are paying attention to where all the merchandise is so when a customer asks you where something is you're not just standing there with a blank expression. Also, know where the emergency alarms are at in all ends of the store. Know where the key to the restroom(s) is/are (employees and public). Know where the cleaning supplies are, extra staplers, scissors, promo signs...just know your store inside and out.
THE CUSTOMER IS ALWAYS RIGHT.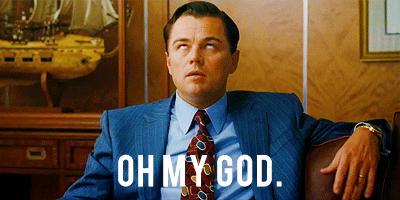 Just kidding. I was just making sure that you're still paying attention. Most of the time the customer is not right, but you still need to keep that smile I told you about on your face. I have seen customers put clearance tags on merchandise that is definitely not a clearance item. Or wanting to exchange a well-worn and completely inextinguishable pair of shoes for a brand new pair of shoes. Or the customers who try to use an expired coupon. "I just got this in the mail so you should be able to take it."
Do not get mad when a customer makes a mess.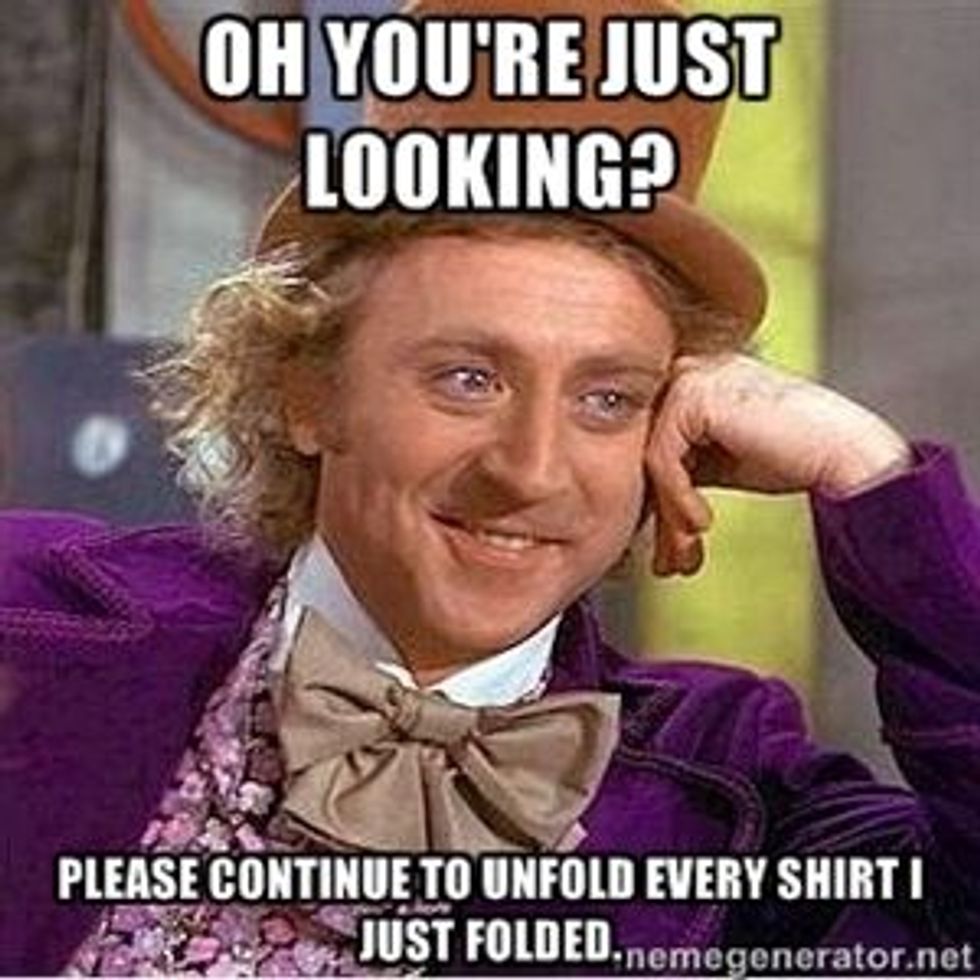 At least don't make it obvious to the customer. The way they see it, it's your job to clean up after them, and you have absolutely nothing else to do than to clean up their messes. They wreck your displays, pull shoes off the shelves, unfold the shirts you just folded, etc. It happens. Deal with it.
Prepare for this joke that customers love to use...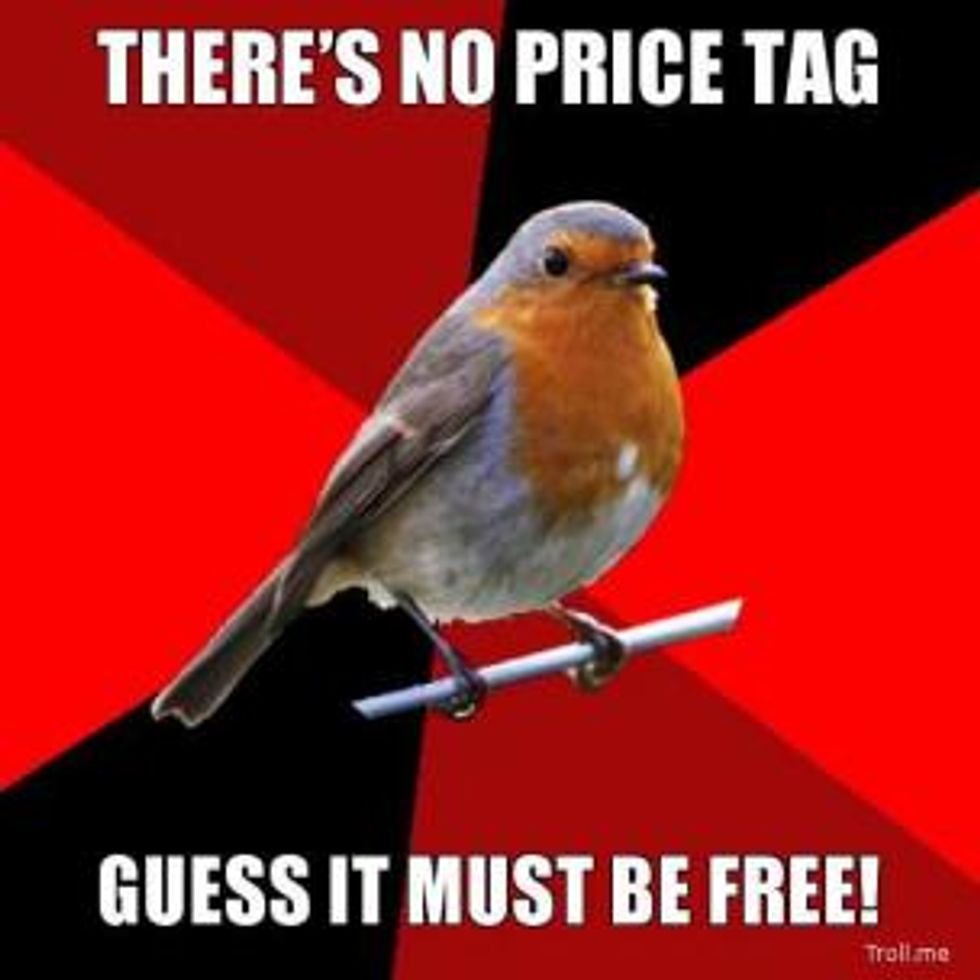 Accept that you will sometimes have to stay late and work holidays.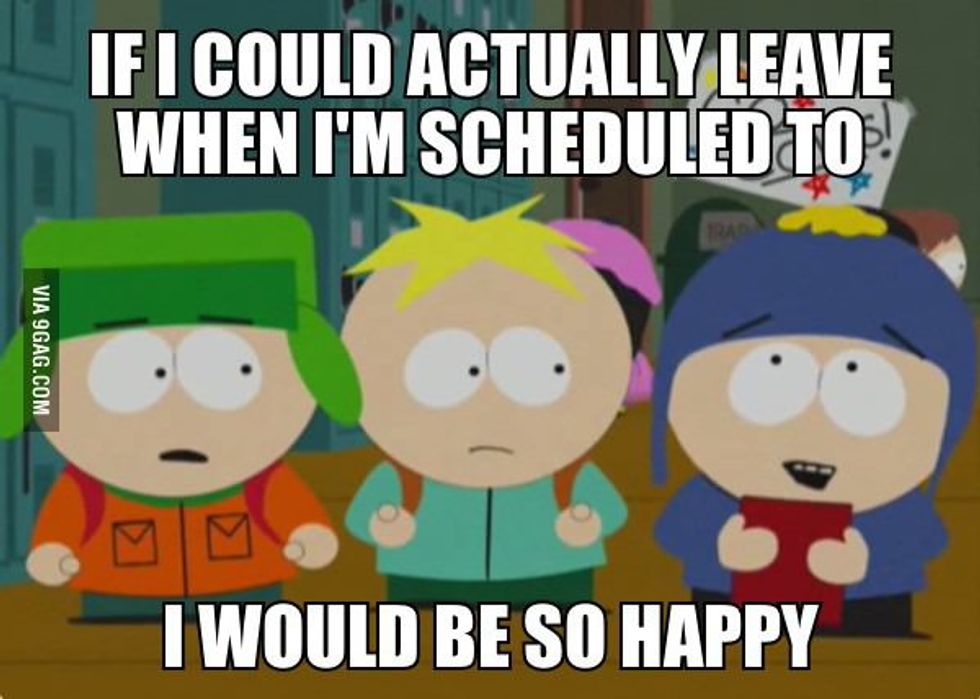 You work in retail. You will be working holidays. There is no way around it. Also, some nights you will have to stay late. There will be customers who come in 3 minutes to close and stay until 15 minutes after and then you will have to clean up after them and then continue with everything you have to do when closing the store.
You and your friends will be on completely different schedules.
Say goodbye to your social life.
Window displays and sign work will be the bane of your existence.
That is all I'm going to say about that.
Once your shift is over do not think about your job.
My manager tells us, "When you're at work you focus on work. Once you leave the store don't think about it." She's right. If you leave work stressing about how you could have handled something differently, then you're just going to ruin your night and dread going back to work the next day. It isn't often that you have a crazy customer who wants to yell at you until he gets his way. Most days you deal with normal people who just want to shop and go along about their lives. You can do this.