Applying to jobs is one of the most nerve-racking things you could do. Your whole life depends on them, for better or worse. To add to the stress, no one seems to know exactly how to format their résumé properly for employers. Well, fear no more.
Here is how to create a perfect résumé:
1. Have your name clear and large at the top.

Larissa Hamblin
Don't leave an employer guessing what your name is. Make it large and in charge. And I hate to even say this, but make sure your name is spelled correctly. I shouldn't even have to say that, but you'd be surprised...
2. Have an abstract.
Explain who you are, what your ambitions include and what your goals are in life. List some of the most relevant traits you have for a job to show an employer why you think you're a good fit.
3. Your work experience needs to be high and organized.

Larissa Hamblin
Explain what position you have, month and year you had the job, where you worked, in what city you worked, and at least three bullet points explaining what you did for the job.
4. Only include relevant experience.
If you're applying for an office job, don't include that you were once a server or grocery bagger. Possible employers do not care. You might think it shows them that you can handle multitasking or that you know how to be organized, but by this point in life, you should already know how to do both. Jobs only care about what you have done that directly pertains to the one you're applying for. Trust me on this!
5. List all your contact information.

Larissa Hamblin
I'm talking phone number, email, LinkedIn, website, online portfolio... whatever you have. You can even go as far and include your social media if you have created your social media to reflect your profession. If you're applying for a graphic design position and your social media is a feed of your work, then include that link! But if you're applying to be a veterinary technician and your Instagram is of you going out drinking every night, leave out that link and probably put your account on private.
6. Include your most relevant education history.
For me, it's that I went to the University of Central Florida located in Orlando, Florida, from 2015-2019 where I received a bachelor's degree in journalism. It's the only college I went to, and including my high school experience is not necessary. Know this for yourself, too.
7. List some skills at the very bottom.

Larissa Hamblin
At the bottom of my résumé, I include six of the most pertinent skills I have to jobs in journalism with levels included. I'll include a picture to show what I'm talking about. Not only does it look nice, but it's a creative touch to show that you're willing to go above and beyond in marketing yourself.
8. Offer relevant experience. 
If you didn't necessarily have a job at a specific company but still worked with them, show that. I use it as a way to include experience in the job field that I don't want to take off my résumé but isn't the information I want an employer to see first. For example, I include being an intern for Orlando Weekly, CNN, Central Florida Lifestyle Magazine and WKMG, and president of Odyssey in my work experience. In my relevant experience, I include that I was an editor and reporter for my school paper, in addition to being in a journalism club on campus. They are important things to note, but they're not the most important things I've done.
9. Make your résumé reflect who you are.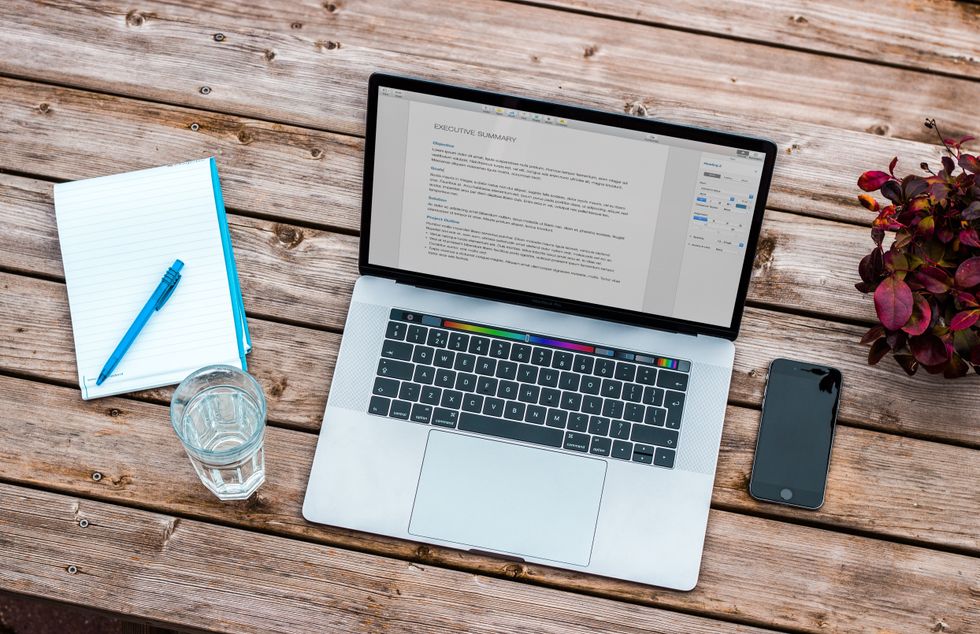 My resume has a soft greyish purple coloring with slate black text. It shows that I'm professional while also not afraid to show a little of my preferred color palette. I chose a type that is sleek and easily legible while being more fun than Times New Roman. Choose what you think looks good and reflects your style, while still being appropriate for a work environment.