Let me start with this caveat; I hate planners and I've never found one that perfectly suits me and my lifestyle. I've tried multiple styles and formats as well as imputing my schedule into my mobile device. What I've found to be the most helpful for not only planning and getting my life together, but also stimulating my creative side is the art of bullet journaling. It is a relatively new form of planning that enable the creator to curate a planner/journal best fit for them.
In this article, I will show you how I create my bullet journal. This is my first bullet journal so I have gone through a lot of trial and error to find what works for me. I think this is a perfectly realistic perspective to have when you start creating yours. It's not going to look picture perfect the first time and it might not work for you. However, this is the great part about bullet journaling. You create your own rules and get to fix them when they don't work.
So let's start!
Let's think about what you will need to start journaling. Below are some of the tools I've discovered to be extremely useful, somewhat economical, and enjoyable to use.
Note: you do not need anything fancy. Some bullet journal artists have found Crayola felt tip markers give them exactly what they want and others don't use color at all in their design. It's all about trial and error.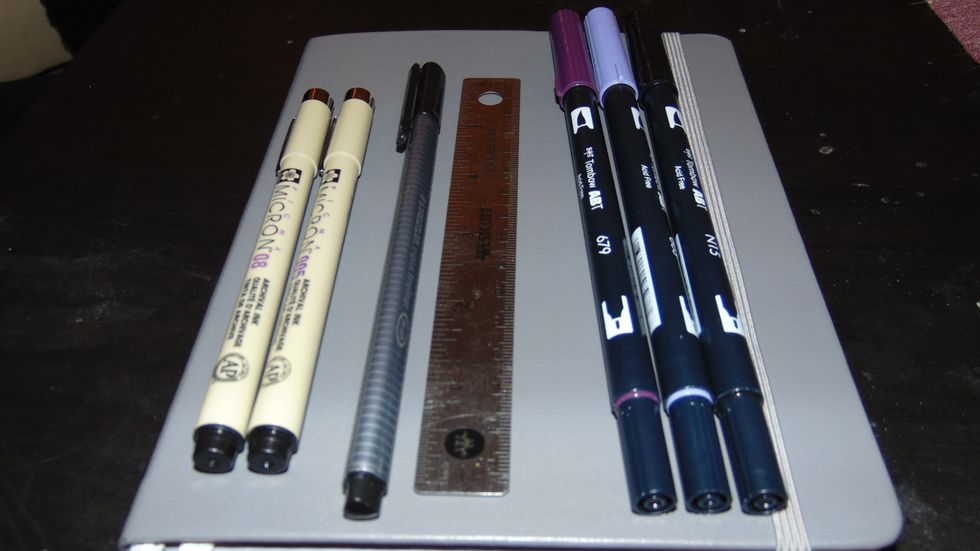 Left to right: Artist's Loft gray dot journal, Micron pens (I own sizes 08, 02, and 005), Straedtler triplus fineliner, Wescott ruler, and miscellaneous Tombow dual brush markers.
When I began my bullet journal set-up, I created a few intro pages such as a cover page, a monthly spread, overall goals I had, and a breakdown of each month so I had a quick glance.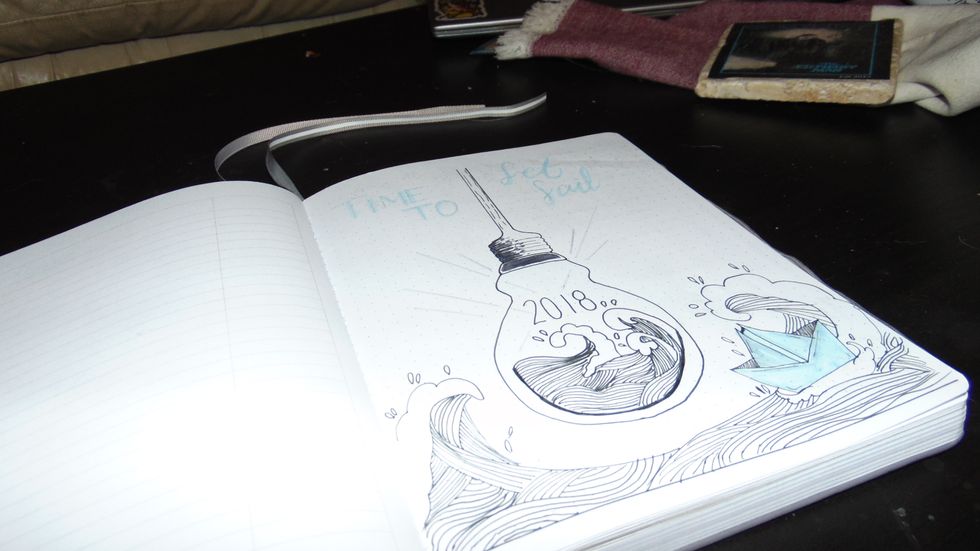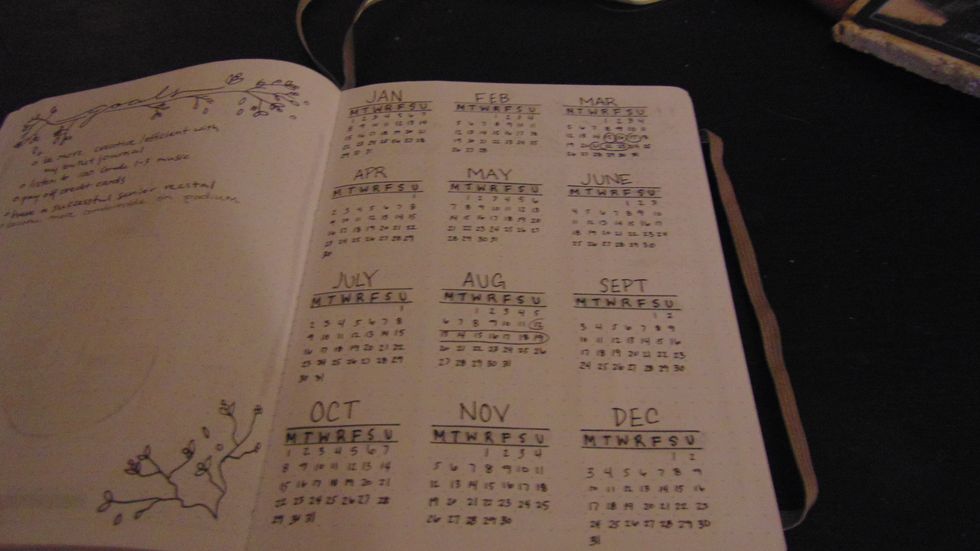 After this I would go on to create a monthly spread for whichever month we are on. This is where you can really create anything you need to fit your life. For myself, I like to keep it simple because I am not really good at keeping up with things like I'd like to (hence why I need a GD planner...). Here are some examples of March.
Title Page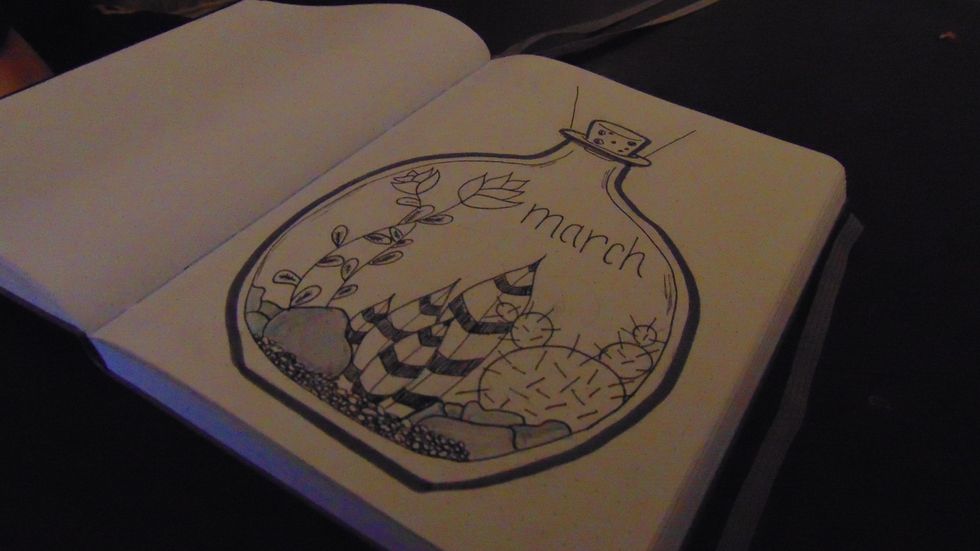 Month at a glance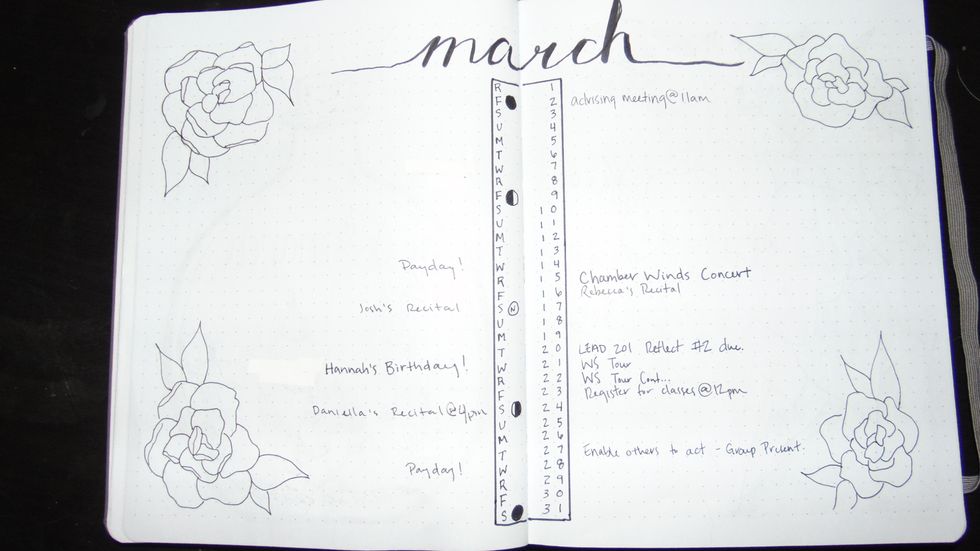 Weeks at a glance (below I have monthly outgoing expenses, but for personal reasons, I did not include this)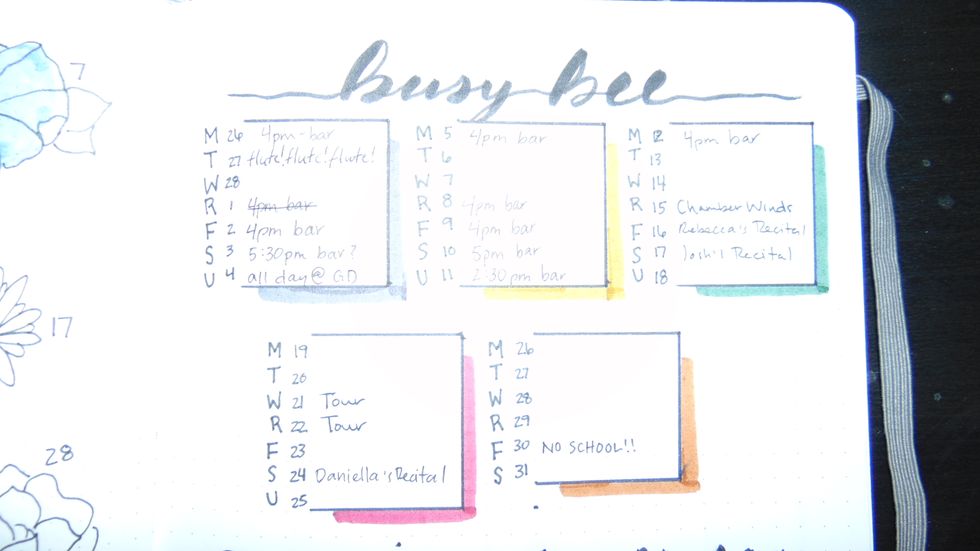 Daily Intent (habit tracker)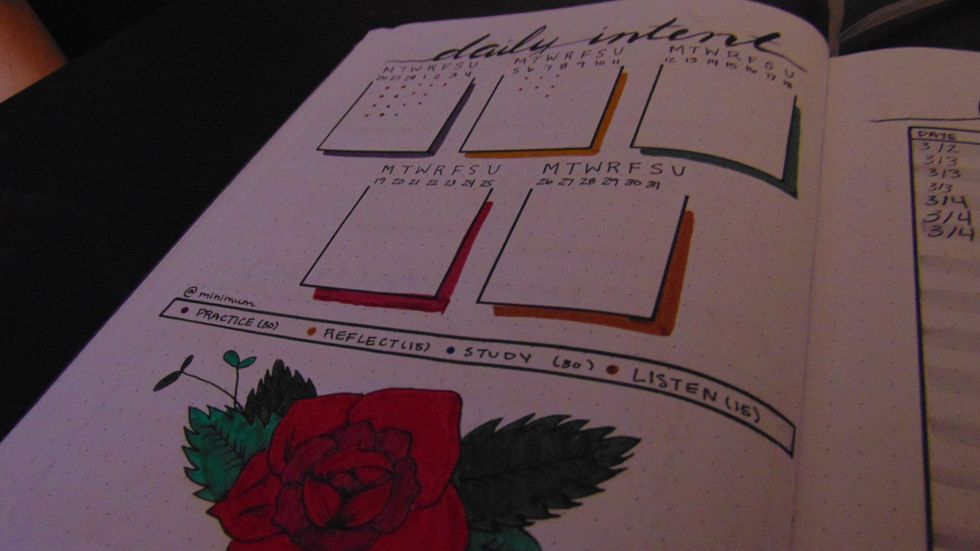 Mood tracker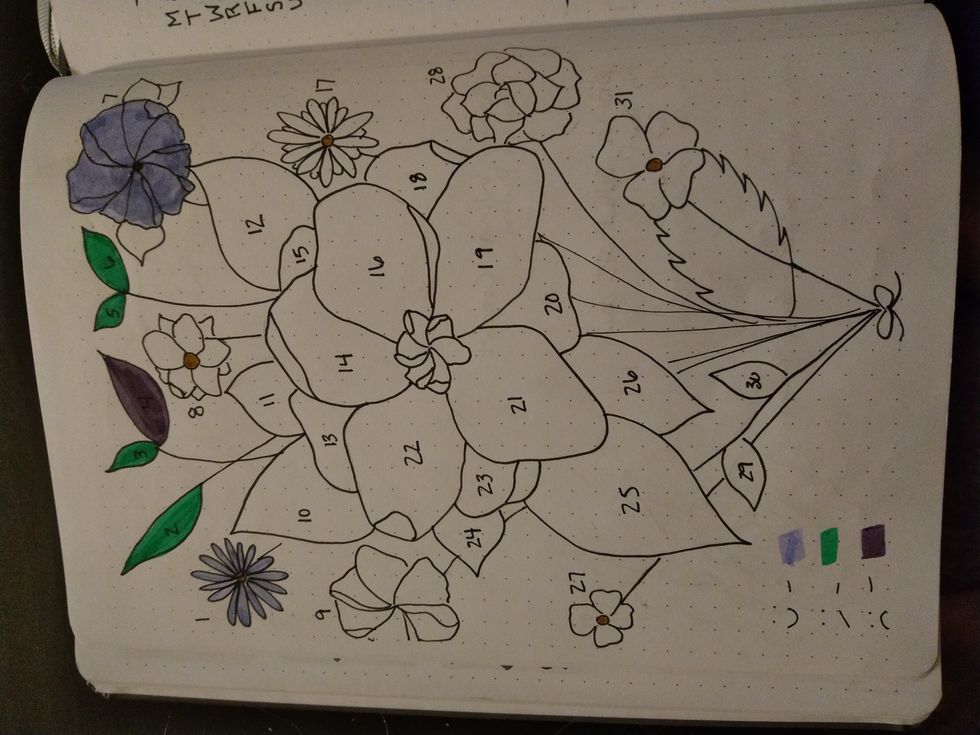 Weekly spread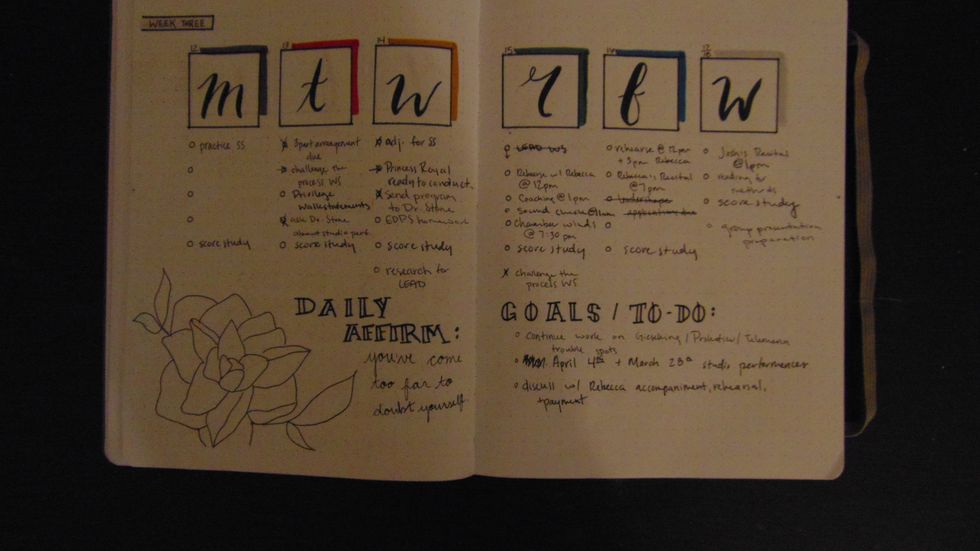 Examples of previous monthly/weekly spreads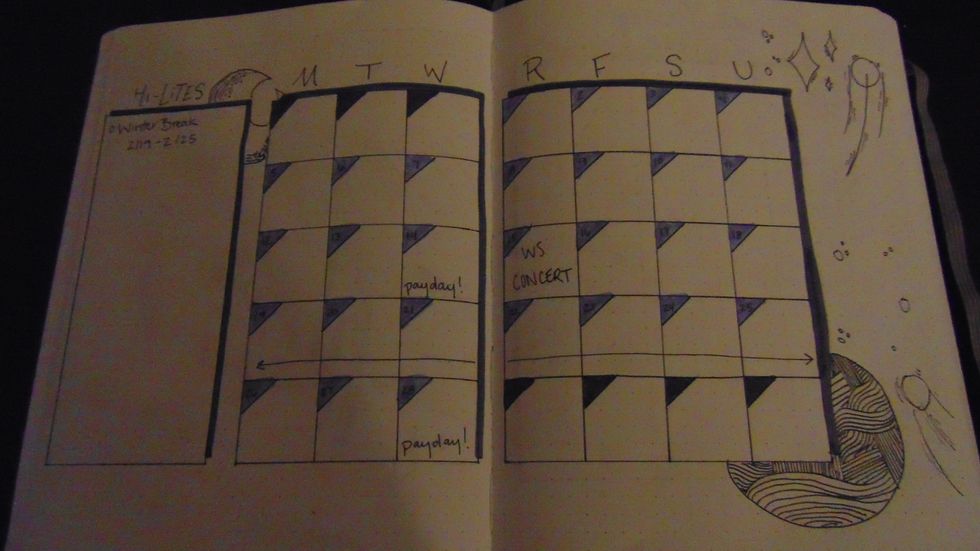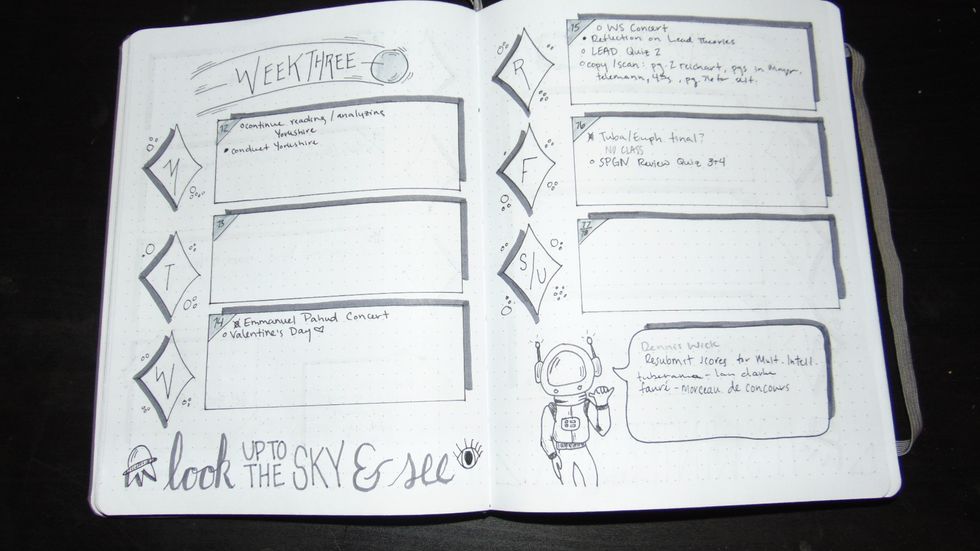 I am being 100% honest when I say you don't need to be an artist when creating this journal. The hardest part for myself is creating the calligraphy. Fortunately, there are an abundance of YouTube tutorials and worksheets on the internet to use and learn at your disposal.
This also goes for journaling. Some of my inspiration comes straight from Instagram. Here are a couple good artists to follow:
There is an abundance of places to find inspiration. Don't be afraid to start creating!
Below is a quick tutorial on how I like to set up my weekly spread. My style is slightly minimalistic with splashes of colors. I've also found that bullet points, instead of boxes, work best for me. However, you can see there are many ways to create and plan your weeks.

Video credit:
Hannah Nellett
Instragram:@han_potato69