I wish I could say that I have always loved to run, that I have always loved my figure, and that I have always felt empowered. Back in the socially awkward days known as junior high, I dreaded the monthly mile. I always felt so uncomfortable running alongside the smelly people in my class who never failed to watch if my sweat stains would show. In those moments, I felt far from empowered.
Now, I find myself living for the sweat that I now identify as marks of endurance that make up my superhero uniform. I can honestly say that I feel more confident than I ever have.
It all started a couple years ago when my family was displaced from our house due to a local natural disaster. In that time, I was unable to cope with my frustrations through exercise. We were also staying at my grandparents' house, where every meal was the best food I'd ever tasted. Needless to say, this combination was catching up to me. As soon as we got back home, I didn't realize how much I took for granted. I had access to an incredible place to run and was able to participate in a spinning program known as the Peloton. I jumped right back into the spinning classes and started to walk around my neighborhood more often.
Gradually, the walks became easier and I slowly started to pick up my pace, pushing myself to jog here and there. As time went on, my runs became longer, as did my motivation.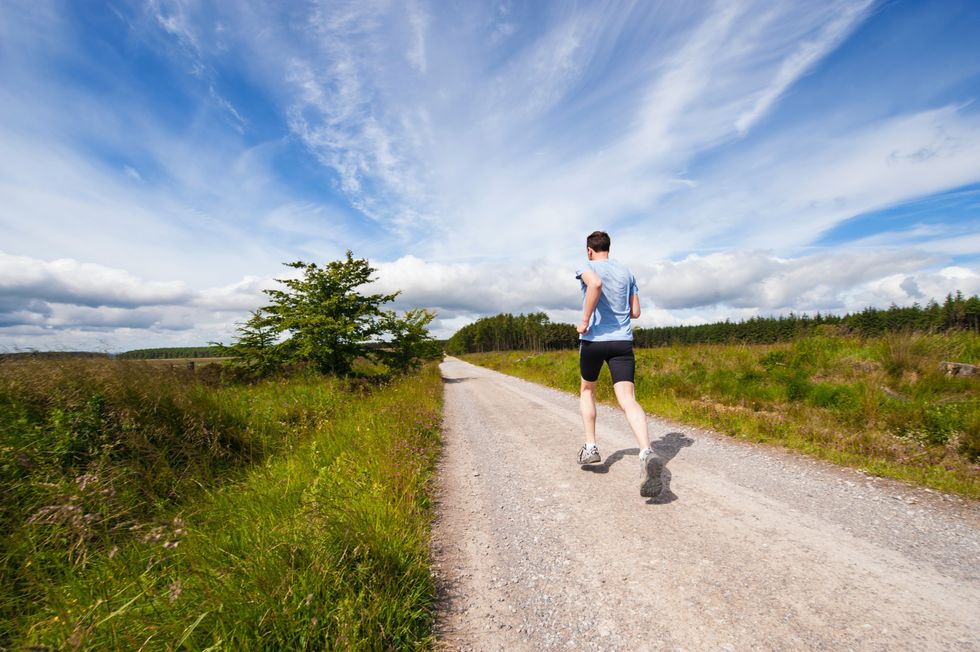 Keep pushing!EveryPixel- Jenny Hill
I can not explain the amount of confidence I have gained from pushing myself. For me, running became an outlet where I could channel all of the worries in my life, for them to seemingly slip away. After each of my runs, I felt physically stronger. I have also found that my entire headspace resets, providing me the clarity to tackle any hurdles that come my way.
I have come to realize how truly amazing our bodies' capabilities are. There are times where it can be extremely challenging to get up a hill or run the extra distance. But at the end of the day, there is nothing more empowering that pushing through those obstacles.
I encourage you to find any activity that empowers you like running has for me. Life is about finding things you love doing, so go out there and have fun with whatever that may be! Don't give up when things get difficult! If I would have given up in 7th grade, I wouldn't be on the incredible journey that I'm on today. Keep passing the smelly people who judge you and find what makes you feel like your own superhero.