It was the last week of June in 2016 and I was spending it at my college expo. As shy as I am I was so nervous, yet I opened up almost more than I ever had. But most importantly I met two of my greatest and best friends that I would have for my first year of college and hopefully until I die.
I was placed into group six, which is where I met my first friend, Emily. I didn't know much about her then but time would soon allow us to grow closer together. I, then, met Courtney. It was because of Emily and I attending the pool party they were having. There Courtney kicked my butt in corn hole and through that became a beautiful friendship. Somehow or another, Courtney and I ended up hanging alone that night, just watching a movie and talking. It already seemed like we knew each other with as much as we told.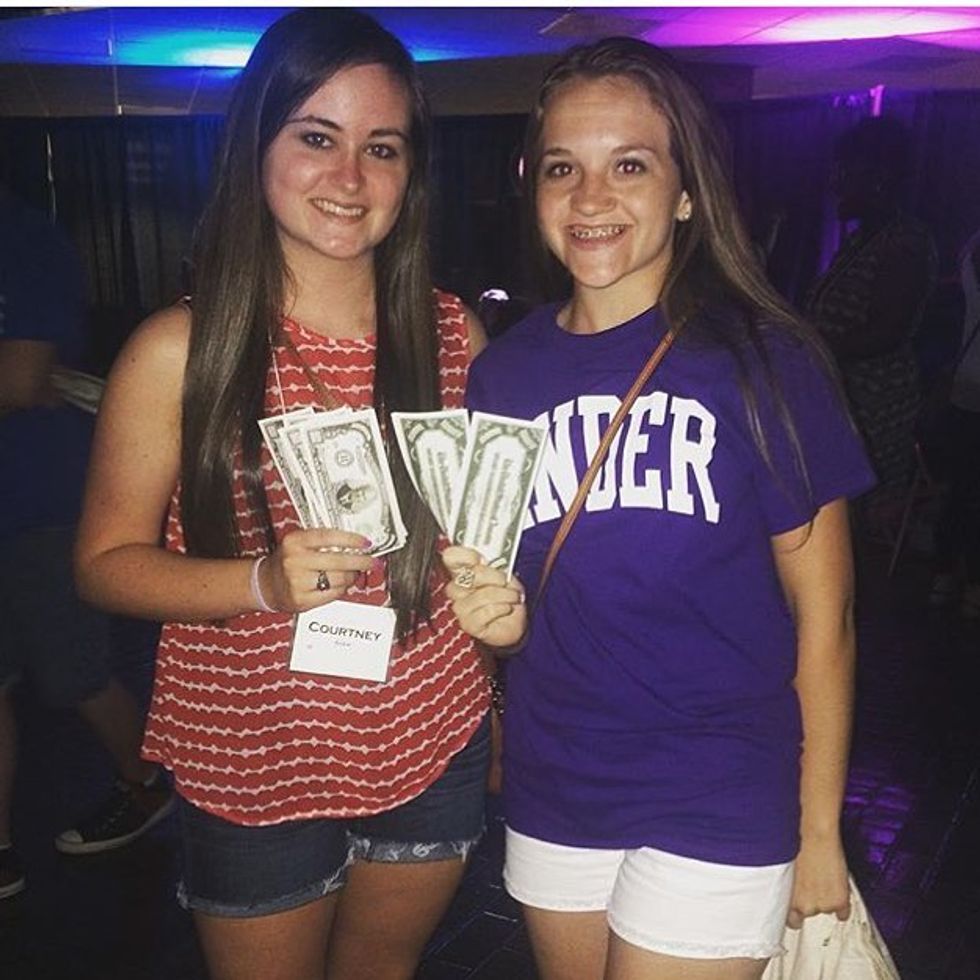 Once I left that week I didn't know much about them, but in a few short months, that would all change. I started college in August of 2016. Thankfully all three of us decided to continue to meet up. We began eating lunch and dinner together and that led to a million other things. Like studying together, to sleepovers, to joining a sorority, late night Cook-Out runs, to arts and crafts nights. There is plenty more but I think you get the point.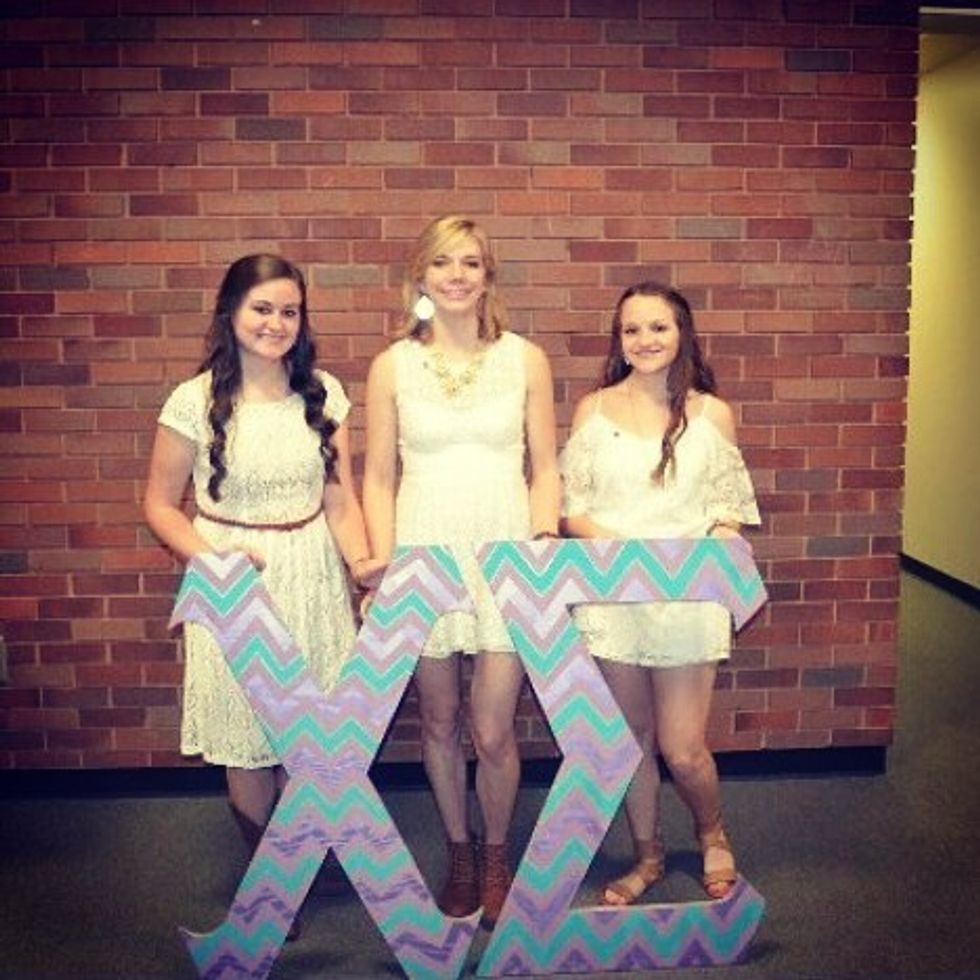 Emily and Courtney are some of the sweetest, most down to earth girls I have ever met. They have gone through their own share of things but continue to stay positive and strong. They keep me laughing. It was great to find friends to blast Hannah Montana in the car with. Two of my most favorite things about Emily are that she loves desserts and napping just as much as I do! And I just love seeing how happy Courtney gets talking about John Mayor!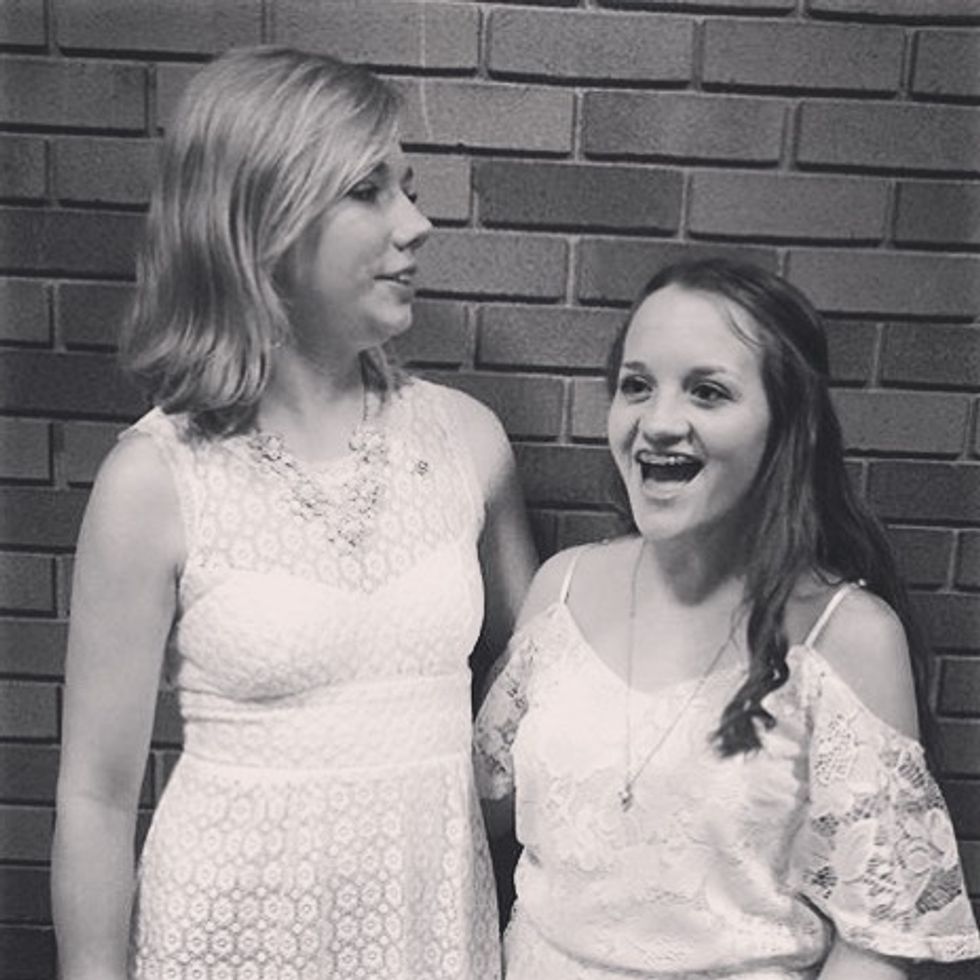 I just want to say thank you to Emily and Courtney for being there for me when I needed y'all. I couldn't have fully gotten through everything without y'all. Whenever I got distracted, each of you were there to pull my focus back into my work. All the encouragement, and reminding me I could do it, is appreciated, more than you'll ever know. Even through the tears y'all made me laugh. It's been a great year, and I want to thank y'all for making it one of the best. Being away from home wasn't so bad because I had y'all by my side. I will miss y'all over the summer!