Ask anyone who has had a literature course, there's a good chance they have read Jane Austen's Pride and Prejudice. This classic story takes on the typical love story, but of course it's Jane Austen, and well she always has to add in the sassy.
But as I begin to re-read Pride and Prejudice, for the fourth time, it still baffles me to why Mr. Darcy is so attractive. What is it that makes Mr. Darcy so attractive?
Well, I have come up with a small list as to why I think Mr. Darcy is goals! And of course using the 2004 adaption.
1. Mr. Darcy adores his little sister, and is willing to do anything for her!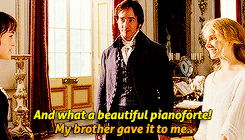 2. He's quiet, yet there is a mystery to him.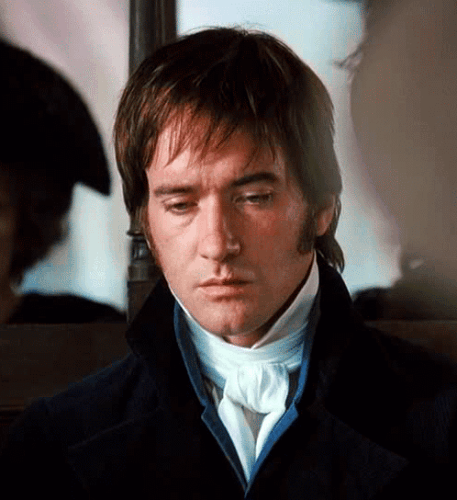 3. He's pretty opinionated, which isn't always a bad thing. His opinions just kind of make him a straight up jerk. Yet, you still love him!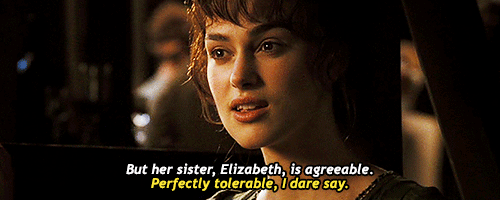 4. He loves hard! Throughout the entire book, we can sense he is in love with Elizabeth, but fails to show her immediately, so he kind of just hides and makes really rude remarks towards her. It's pretty hilarious.
5. He's honest about his feelings, well kind of. To a certain extent...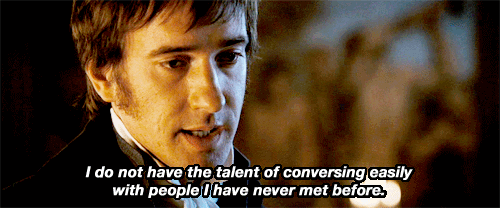 6. And how can you not love him for his awkward confession to Elizabeth! He basically just says he's so tormented and can't handle his love for her, and then proposes. Way to go Darcy...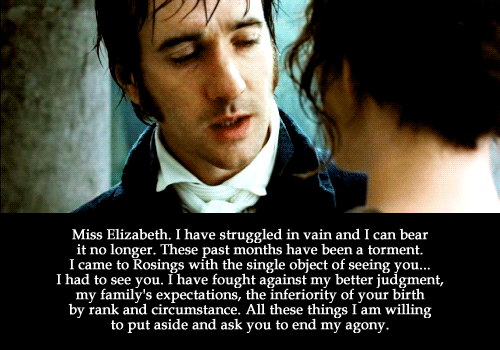 7. Regardless of him occasionally being rude, prideful and just a plain pain in the butt, he is still an amazing character most of us have fallen for. His mystery and his kindness lures us back into loving him so much! I mean how can you not love him?