Being in middle school is one of the worst times of your life. You're awkward and you have no idea what to think about everything that is changing. I was cleaning out my closet the other day and found my old pair of Etnies and started reminiscing upon some of the worst trends that ever existed in the 2000s. I look at pictures of myself from middle school and cringe. I really just want to tell my past self to stop shopping at Claire's and Aeropostale. But since I did shop at those stores, I do have many embarrassing photos and fashion choices. Here's a list of popular (and unfortunate) trends from the 2000s.
1. Aeropostale

Buy all the graphic tees! I had at least one in every color. So many skin-tight tees were a part of my wardrobe. These t-shirts would always be spotted in MySpace profiles with people throwing a peace sign. Unfortunately, Aero has filed for bankruptcy, so we will be seeing less of them.
2. Rubber "Causes" Bracelets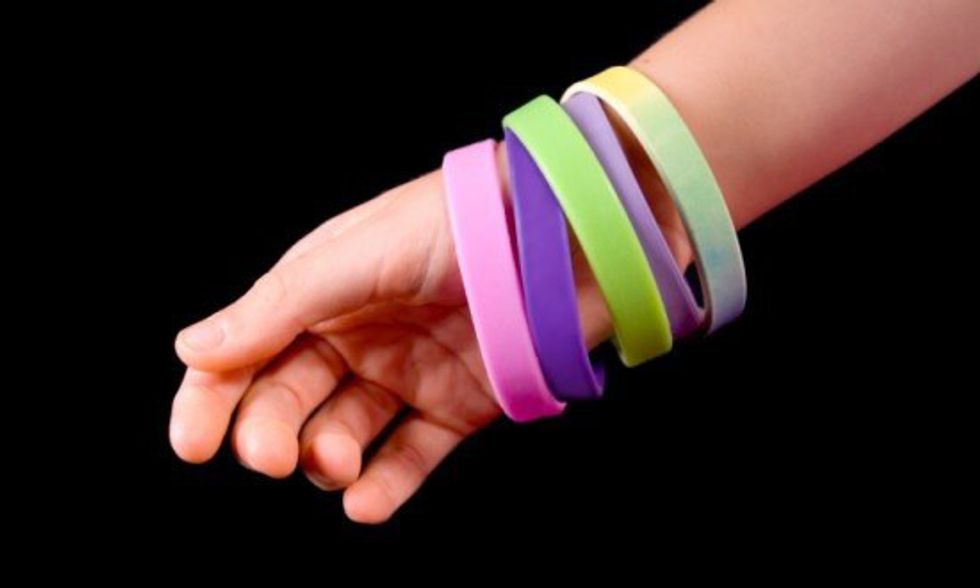 You would see people walking around with these things up to their elbows! I had one for pretty much every type of cancer/disease you could imagine. Of course the yellow "Livestrong" bracelets were the bracelets that started the trend. (Thanks Lance for that let down.)
3. Silly Bandz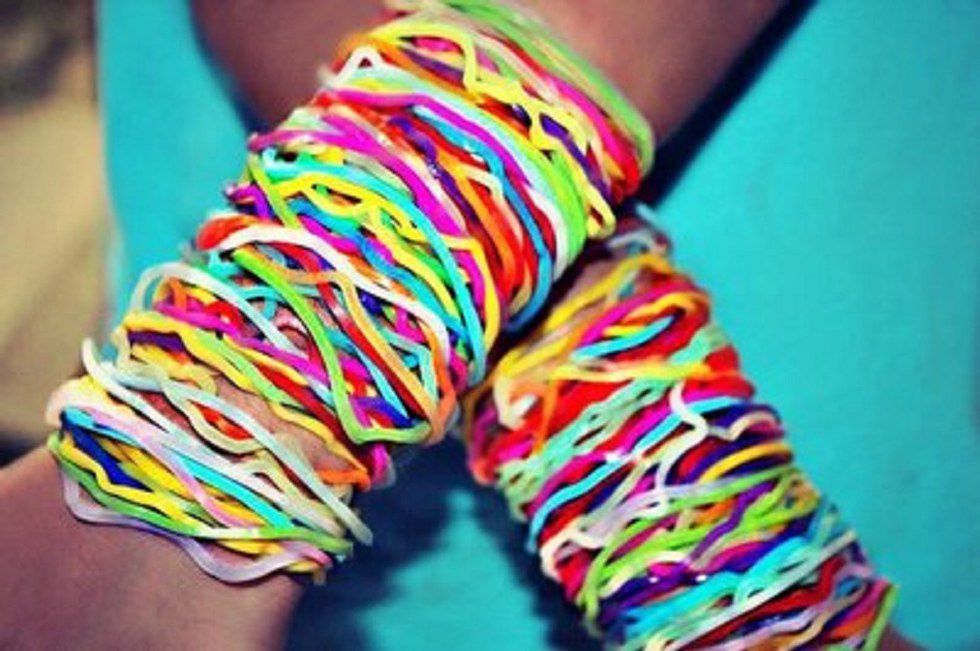 Yet again, a bracelet trend took over our middle school minds. I remember wearing so many of these wonderful "bandz" that the circulation in my arms were cut off. It was also the best thing to compare and trade silly bandz with your friends. I also scoffed at all of the knock-off brands. I only wanted the real deal.
4. Gauchos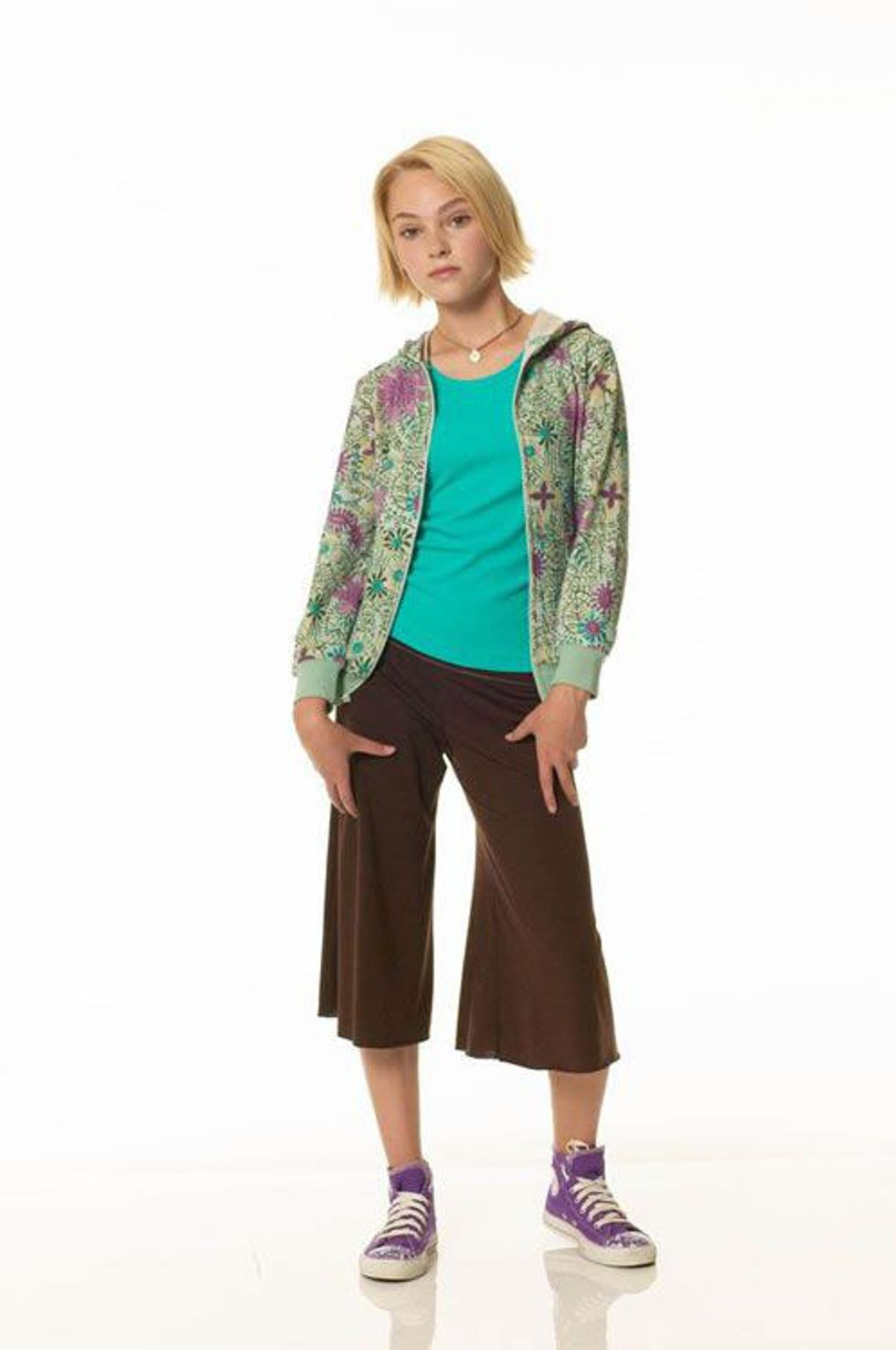 Back when these pants were popular I had at least three pairs in a good variety of colors. I wore them so much, my mother could not do the laundry fast enough. I would compare these pants to yoga pants today because they were just as comfortable. It was always way cooler to wear a poncho with gauchos.
5. Massive Sequin Purses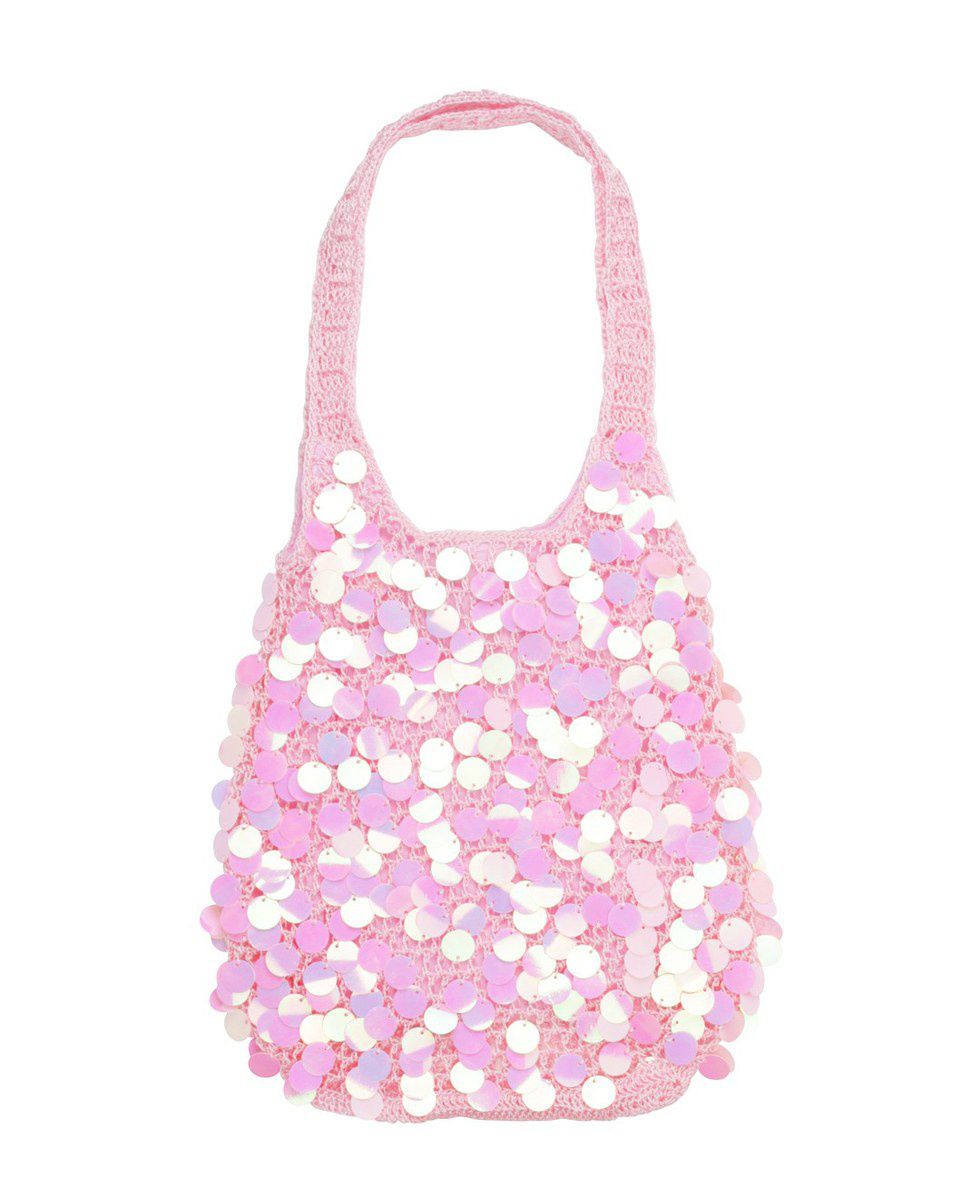 Every girl had these. Mine was lime green. I thought that these purses were cute at the time, but really they are just atrocious. I'm not even sure why I was carrying a purse in middle school. I really didn't have that much stuff save for my phone, lipgloss, and gum.
6. Wearing Jeans with Dresses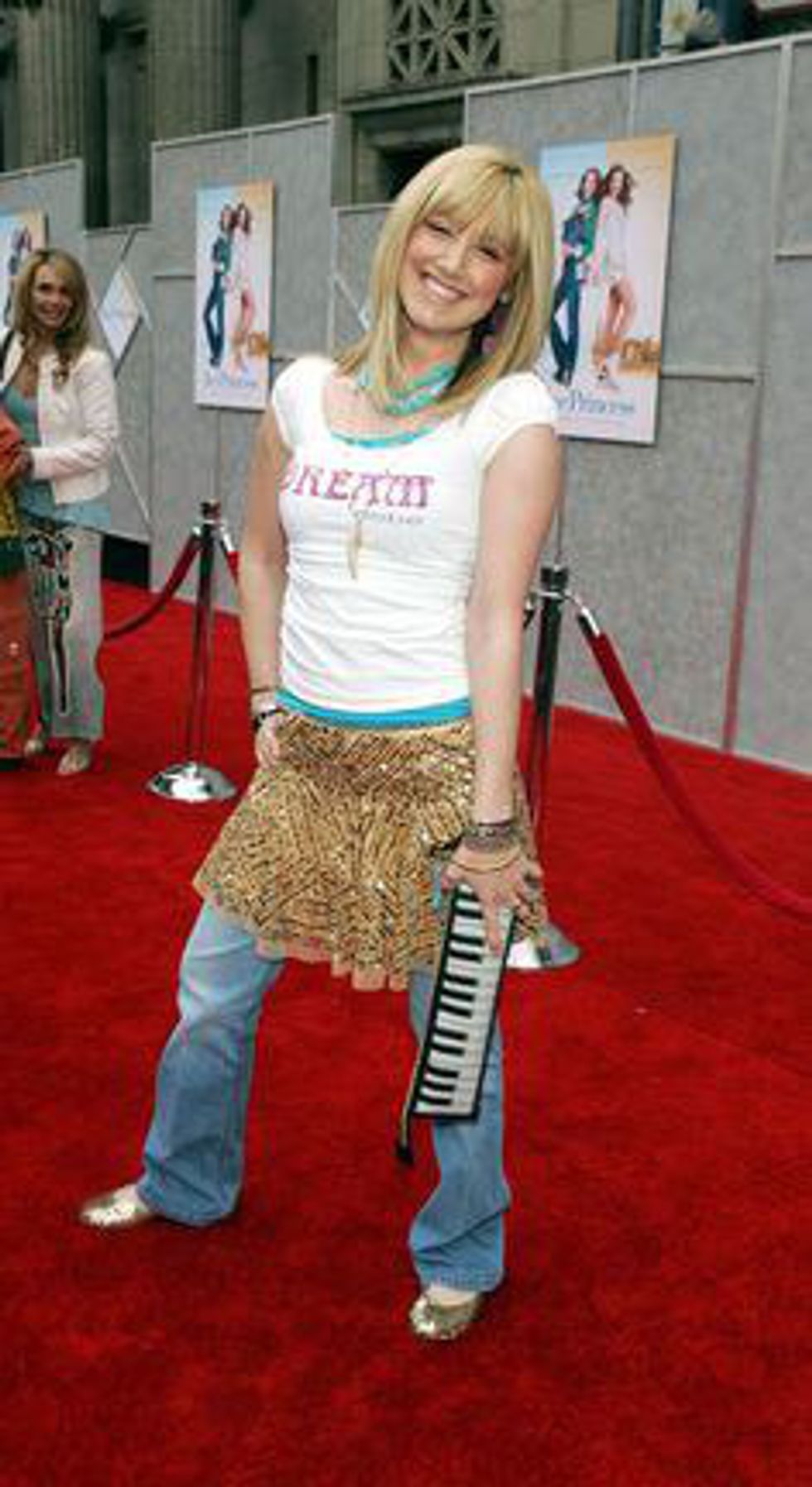 Is that dress or skirt too short? No problem, just wear jeans under it! But really though, I have never understood this trend. Even when it was "popular" I thought that it was just plain ugly. I mean, how can you even look at this picture of Ashley Tisdale and not cringe?
7. Heelys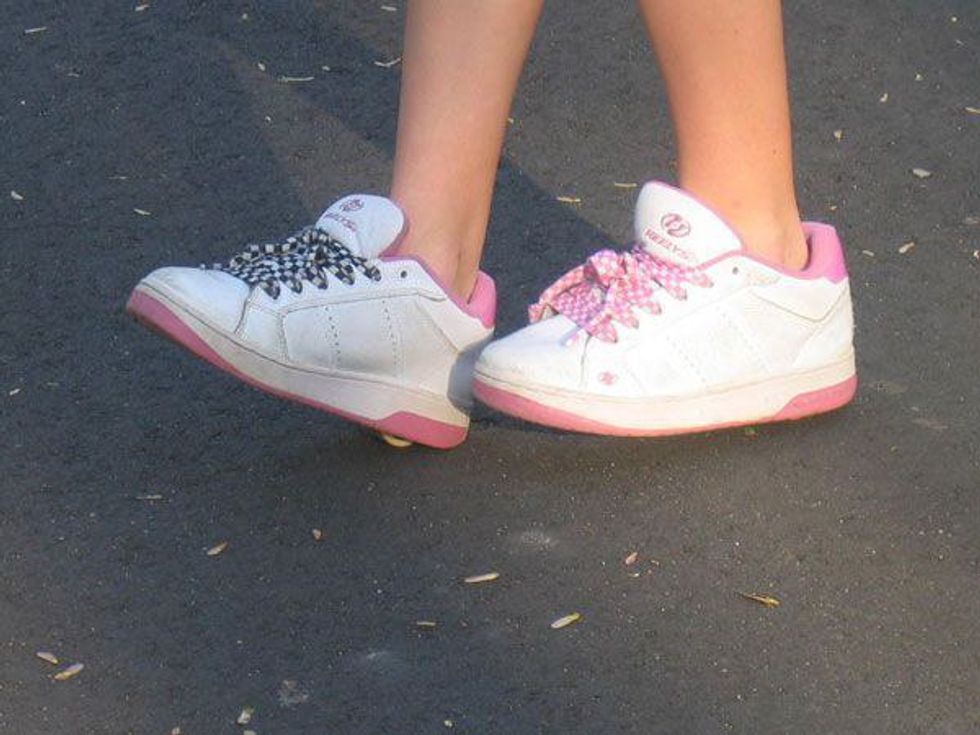 Hands-down the best trend of middle school. Some of my best memories are in Target Heely-ing around the entire store. I would still wear my Heelys today if I had them. No regrets about these shoes. Every adult that I've ever talked to about them, hated them. I guess that's why they were basically banned from everywhere.
8. Soffe Shorts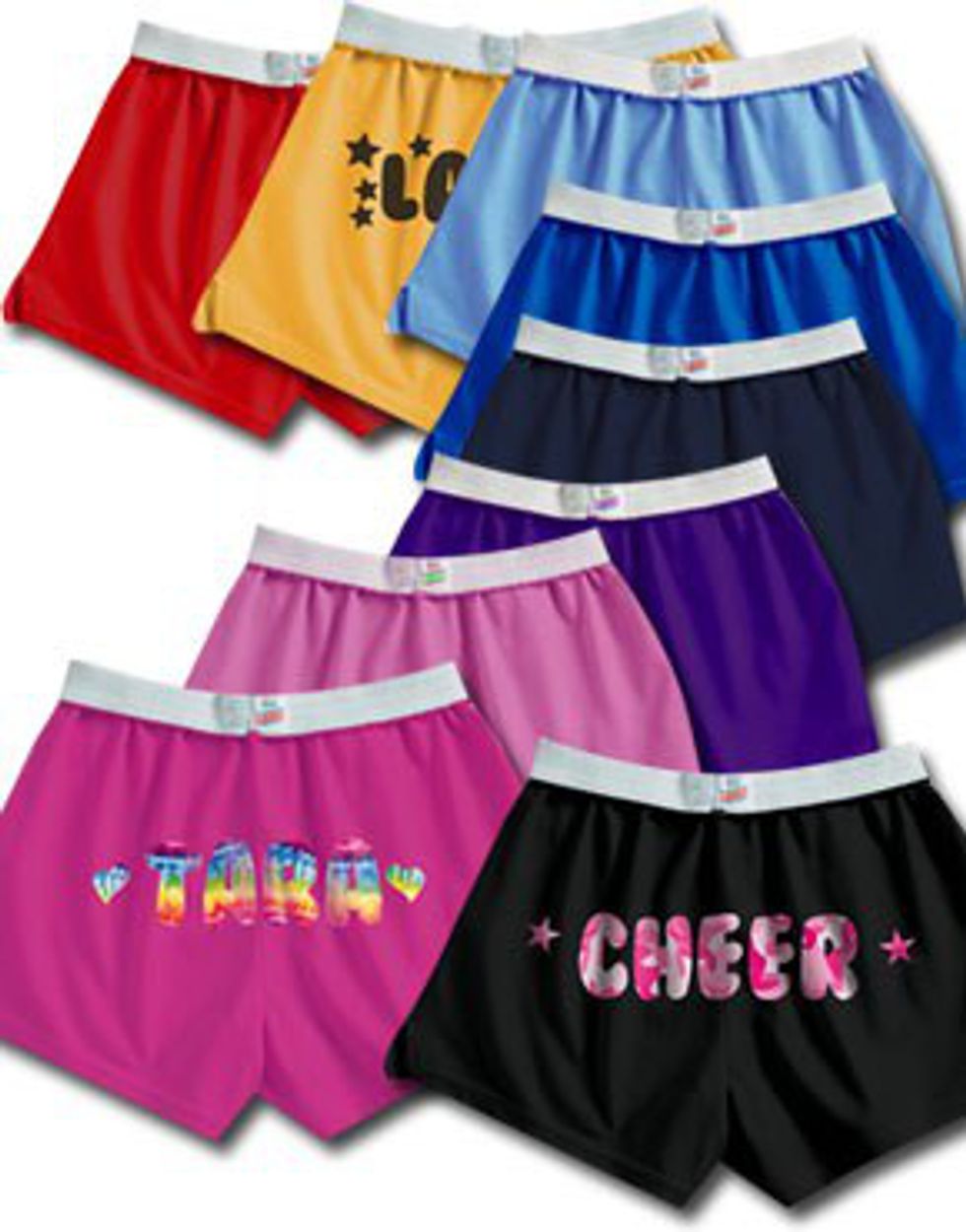 I had (have) a pair of these in every color. Having these made you cool. Quite often paired with rubber Old Navy flip-flops or some Rainbows, these cotton shorts were a staple of any middle school girl in the 2000s. My cheerleading really helped reinforce my love for these shorts. But thankfully it seems that "norts" have replaced these.
9. Nike Shox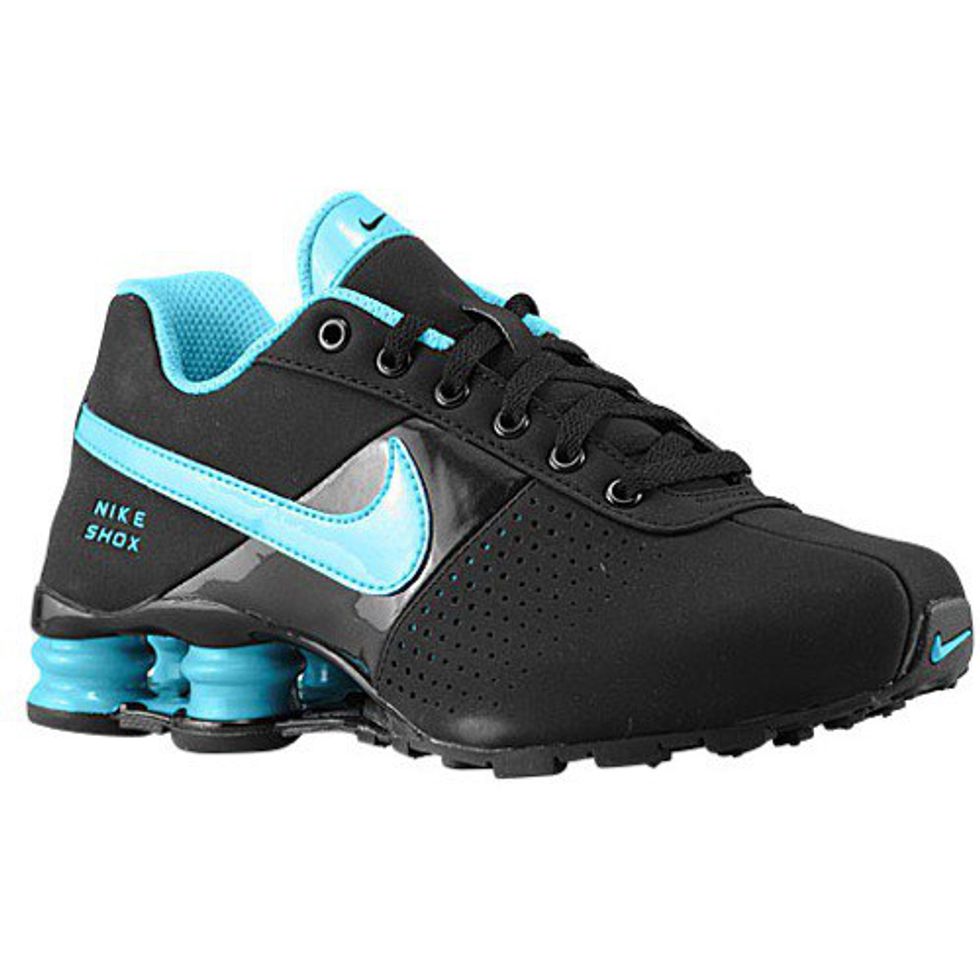 Who actually cared if the spring-things made walking or running easier. These shoes just looked so cool. While writing this article, I was surprised to find out that Nike still makes these shoes. It was always the sporty-athletic people who wore these.
10. Popcorn Shirts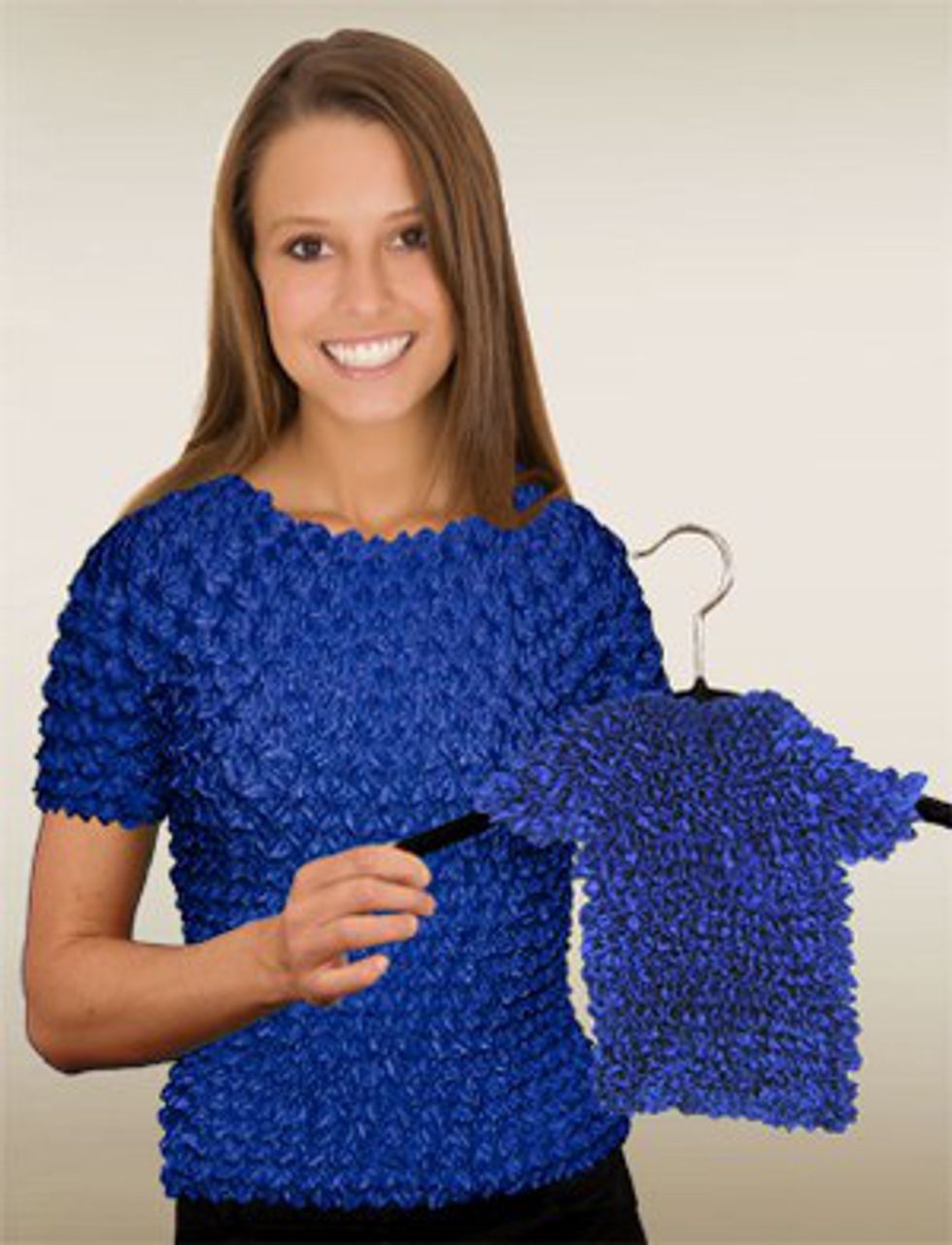 I never understood the madness that is the science behind these magically shrinking and expanding shirts. They are just straight up fascinating. The best ones were tie-dyed. I had one blue one and thought it was the greatest shirt ever.