Just outside of Charleston, South Carolina in the suburbs of Summerville nestled in a wooded area unknown to many residents of the area is a sanctuary that is home to apes. You read that right: apes living in a protected environment rescued from labs, zoos or given up by people who thought it would be fun to own a "monkey." If you are in the area and listen closely you can hear the sound of singing and whooping coming from the residents of the sanctuary.
The International Primate Protection League has its headquarters and sanctuary in Summerville, South Carolina complete with about 37 gibbons and six otters. Gibbons are classified as small apes. They live in family groups and mate with one partner (they are monogamous apes). Some of the happy couples include E.T. and Donny, Tong and Gibby, Ahisma and Elizabeth and several others.The otters are rescues as well and love to entertain the gibbons.Here are pictures of three of the residents.

Elizabeth, Dorothy, and Arun-Rangsi.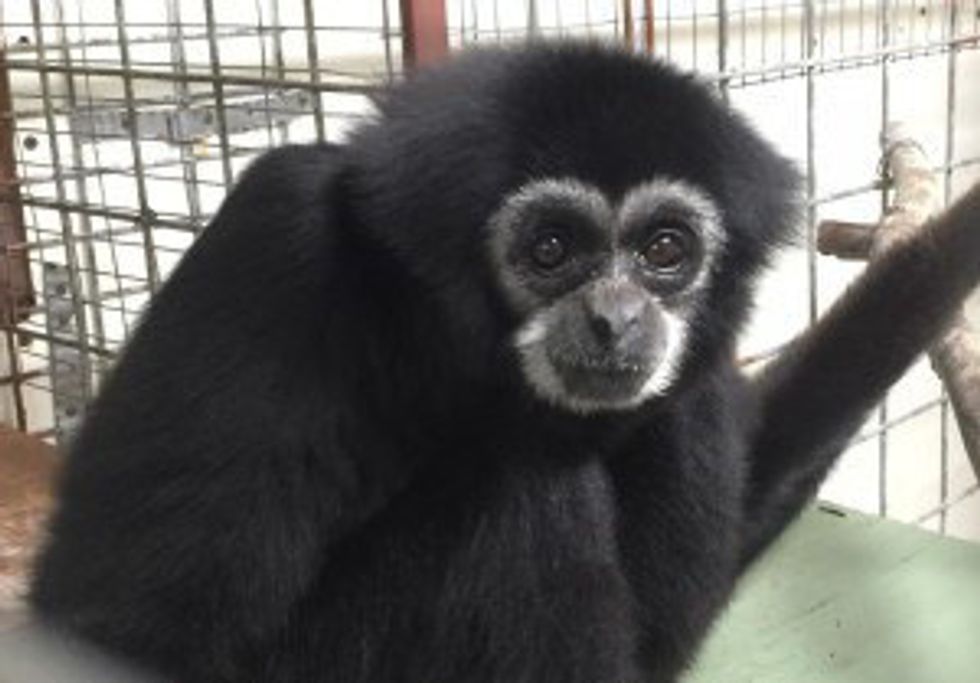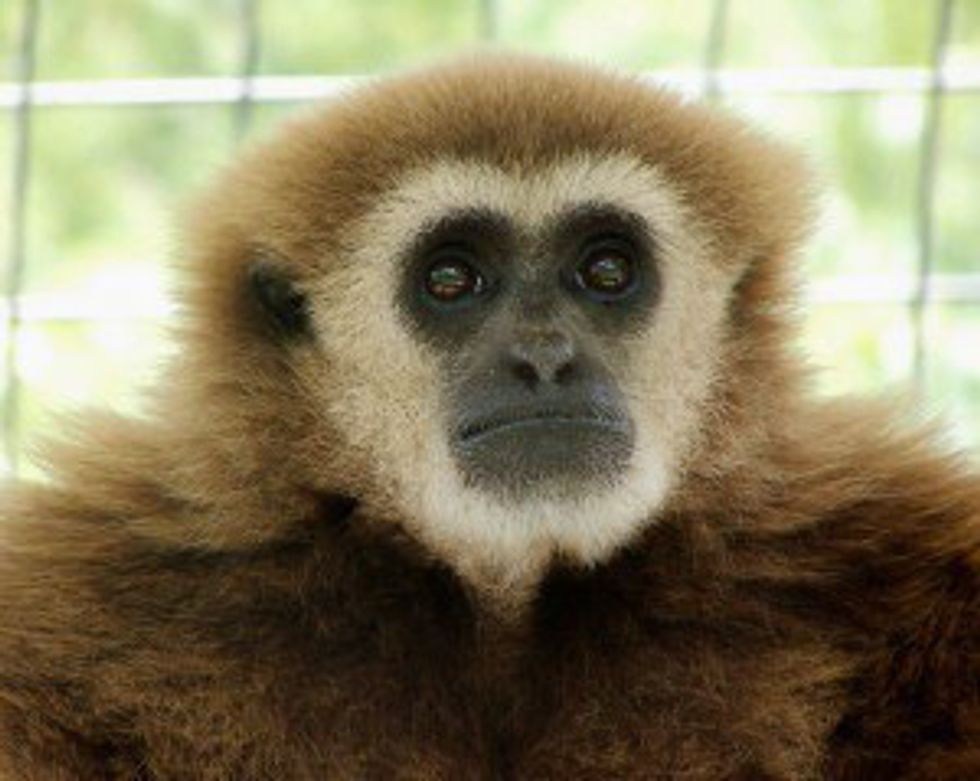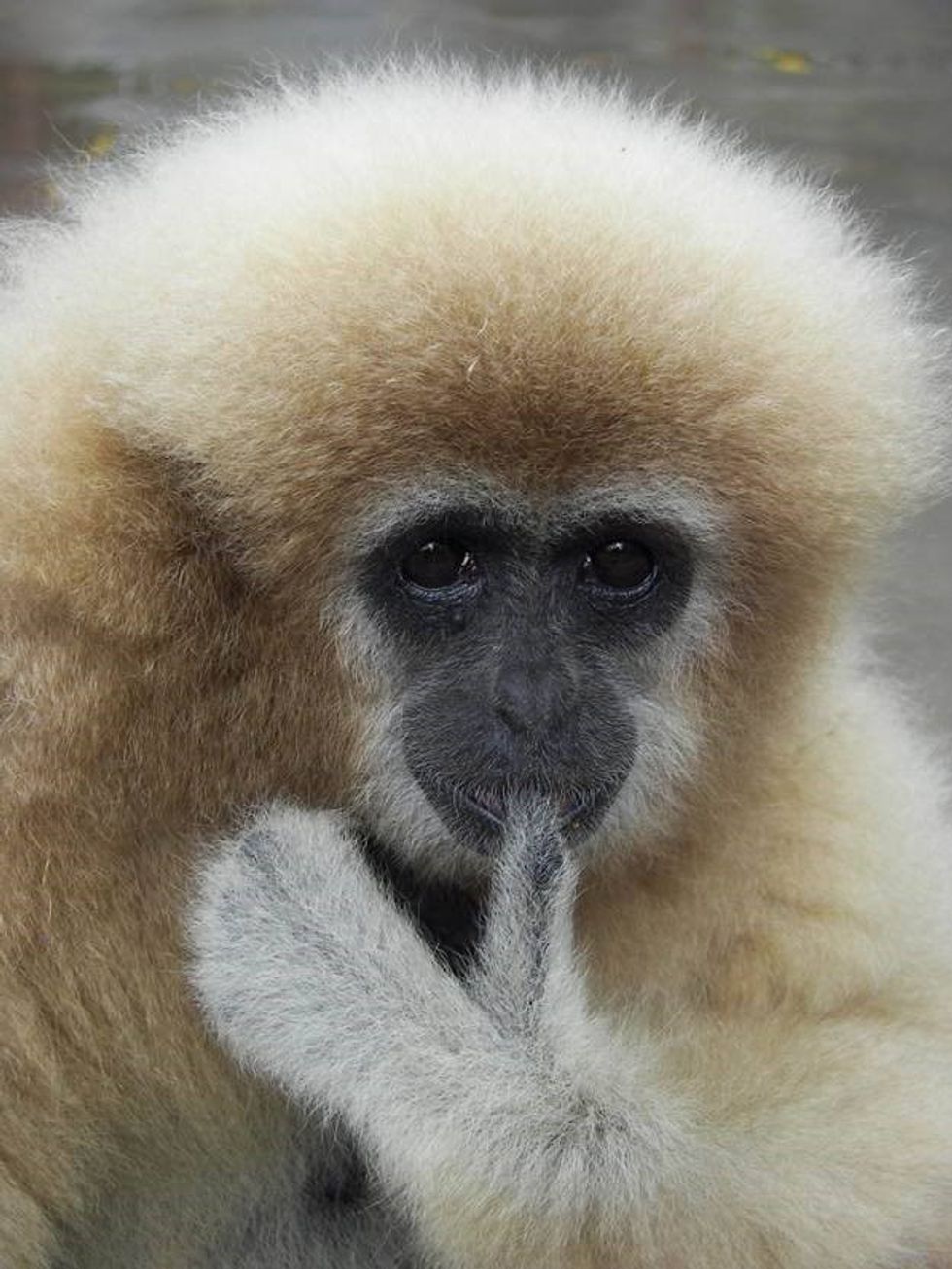 I had the opportunity to visit the sanctuary as part of a volunteer group a few years ago. Visitors are not allowed to roam the sanctuary as they would at a zoo because this is a home for the animals that have been rescued. These animals are not able to survive in the wild so this special place has become their home. The gibbons have a unique caging system that allows them to have a wide range to play, swing in the trees and eat fruit to their heart's content. I was amazed watching them in their home, and I loved giving them banana and mangos.
I also had the privilege of meeting Dr. Shirley McGreal, OBE, founder and director of the International Primate Protection League. She is passionate about this work and has been involved in primate protection and rescue for many years. Jane Goodall has even praised her work (see her message on the web page). I met Dr. McGreal in the small administrative office with a couple of the large dogs that live at the sanctuary as well. She was gracious and took time to show the volunteers around the site and introduce us to the apes.
During Hurricane Matthew, a good deal of damage was done to the sanctuary and they are currently working to restore and repair the damage. Because of the precautions and well-built houses, all the animals were safe. If you would like more information or might even want to volunteer or adopt a gibbon, I highly recommend it. You can read about the International Primate Protection League and Dr. Shirley on their website or on Facebook.