The holiday season has begun and winter break is around the corner, which means a lot of time to watch movies and avoid doing our homework. But in all seriousness this is a list of great films to snuggle up to throughout the holiday season, enjoy!
1. Love Actually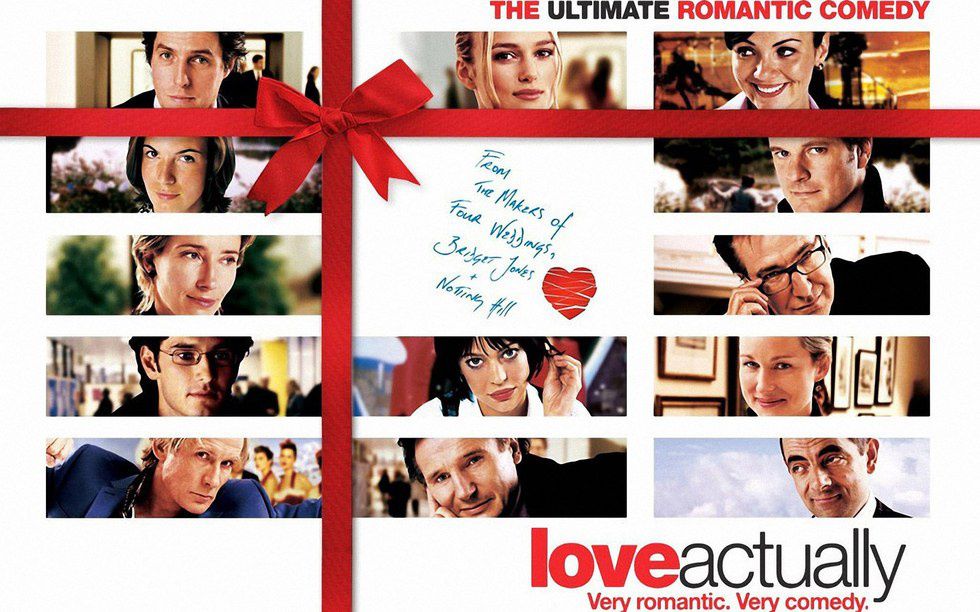 Following several different storylines, "Love Actually" tells the tale of nine couple's lives throughout the hectic holiday season. My absolute favorite holiday flick! It's charming, funny, a little sad, and warms your heart with every scene.
2. The Nightmare Before Christmas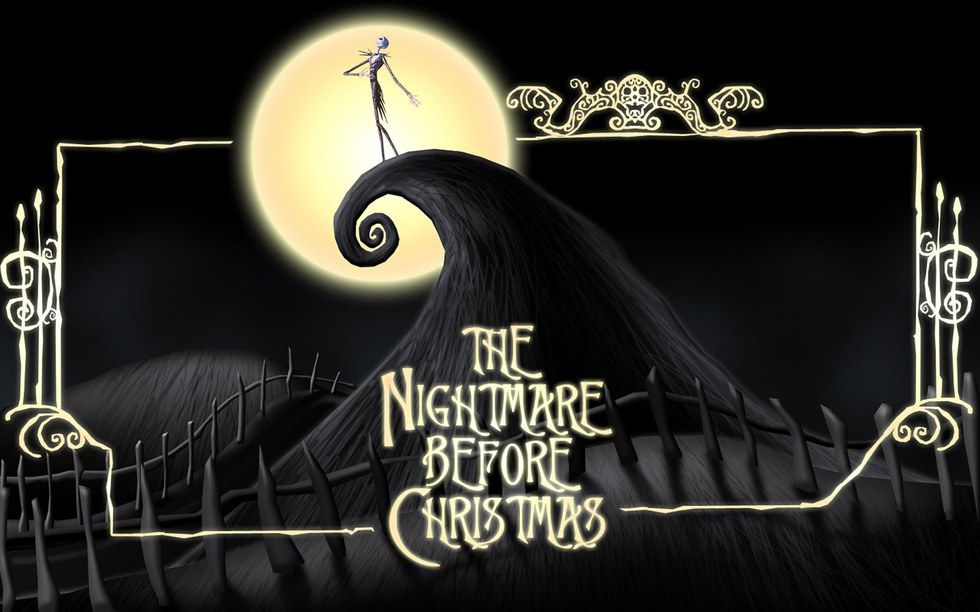 Jack Skellington, the king of Halloween Town, stumbles upon Christmas Town and thinks he can take over, but it turns out he can't get it right. Tim Burton brings Halloween and Christmas together in the best way for a weirder take on the holidays.
3. The Santa Clause Movies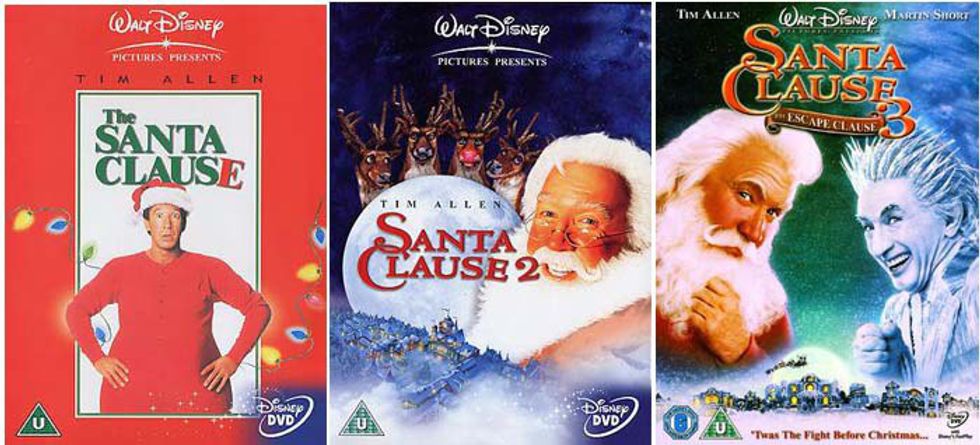 When Scott Calvin accidentally kills Santa, he begins to turn into santa himself. These movies are hilarious and Tim Allen doesn't fail to make you smile in each one.
4. A Christmas Carol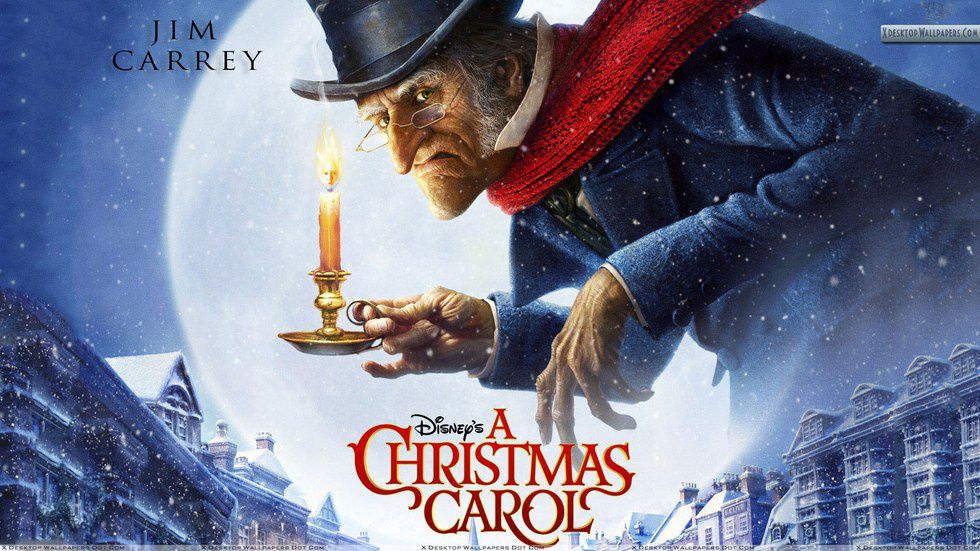 Based on Charles Dicken's classic, Jim Carrey brings it to life in this animated feature. This movie scared me quite a bit when I first saw it, but watching it now, I see how beautiful it is and enjoy watching it so much more.
5. Home Alone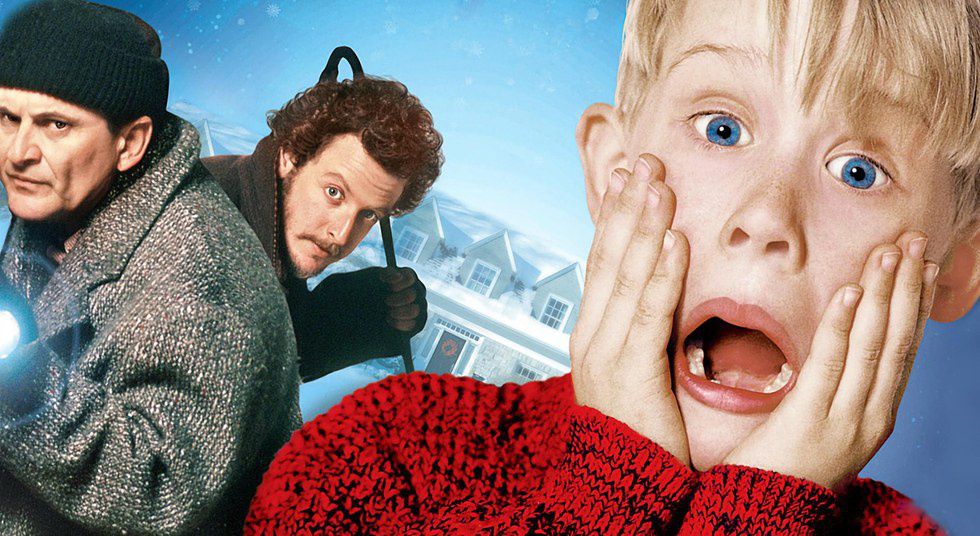 A mischievous eight year-old is left behind when his family leaves on Christmas vacation, left to defend his house from two greedy burglars. There are in fact three of these movies but the first one will always be my favorite, and I'll always consider it the best.
6. A Charlie Brown Christmas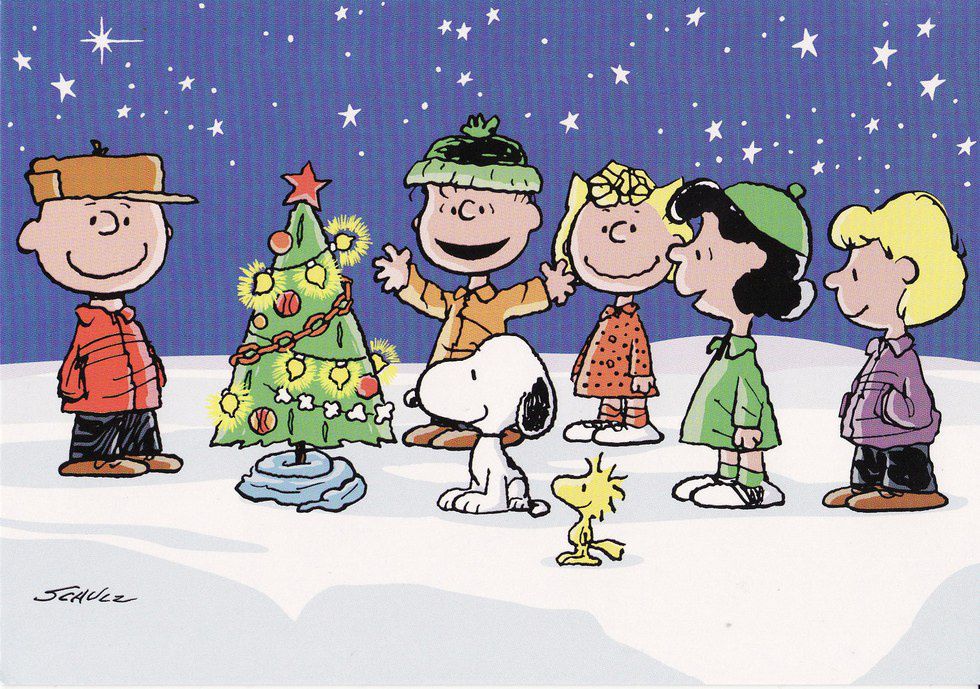 A Christmas classic, we all know Charlie Brown, and in this animated short, he searches to find the meaning of Christmas. Something to watch every year and still enjoy.
7. Scrooged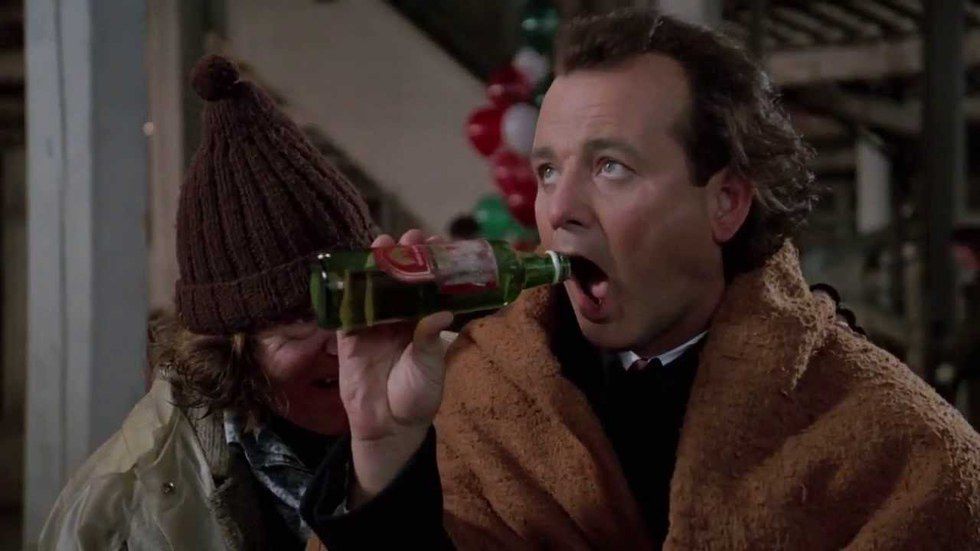 A bitter man who works for a TV network is haunted by the three Christmas spirits, an interesting take on a Christmas Carol featuring Bill Murray. A great performance as usual, and in turn a great movie.
8. How the Grinch Stole Christmas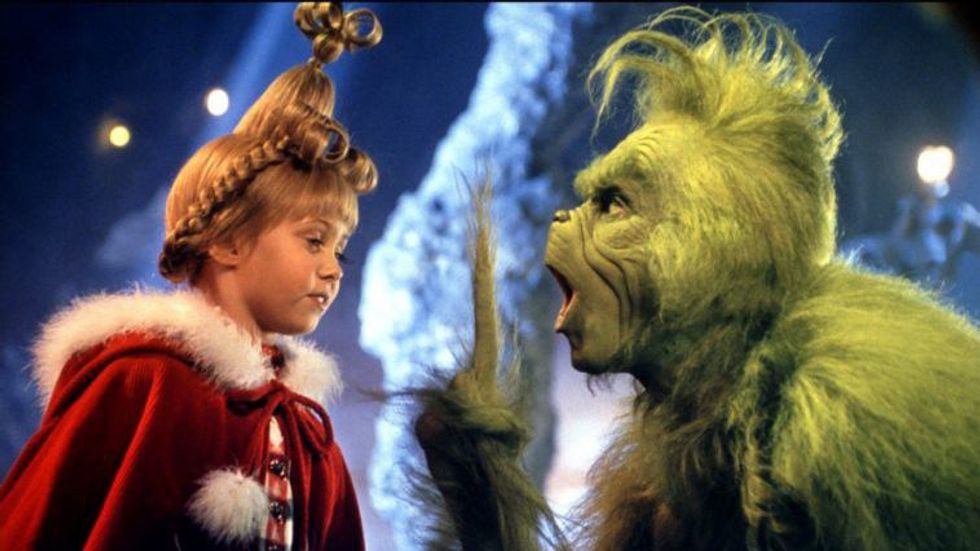 Another Jim Carrey feature based on Dr. Seuss' children's book of the same title.The Grinch, living in the mountains surrounding Whoville, begins to plot revenge on the people of the town by stealing their gifts and their holiday spirit. Nostalgia, every time I see this movie, I love it.
9. The Holiday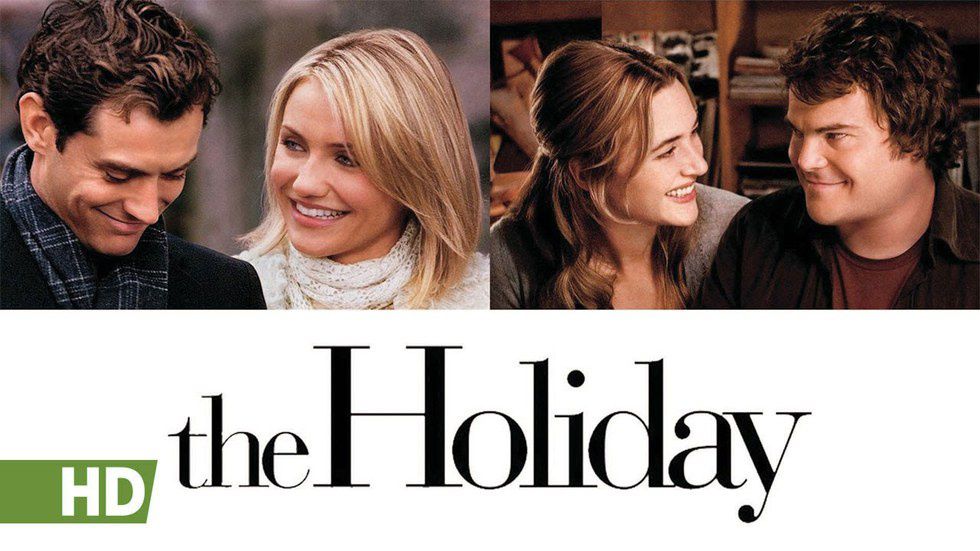 Two different women on two different continents are having guy troubles, so naturally, they swap homes. At first I was a little skeptical of this movie, not sure if I would like it, but of course I ended up loving it and it's now on this list.
10. While You Were Sleeping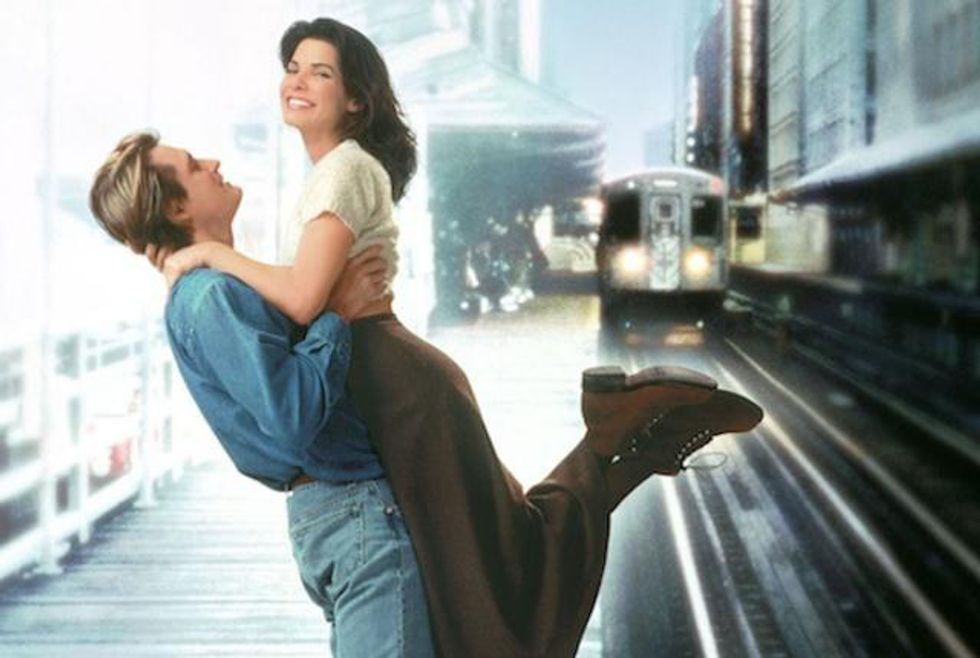 A charming rom-com for any occasion, but gets you in the spirit. An uknowing business man falls into a coma and his long time admirer pretends to be his fiancée while falling in love with his brother. A charming rom-com for any occasion, but gets you in the spirit.
11. About a Boy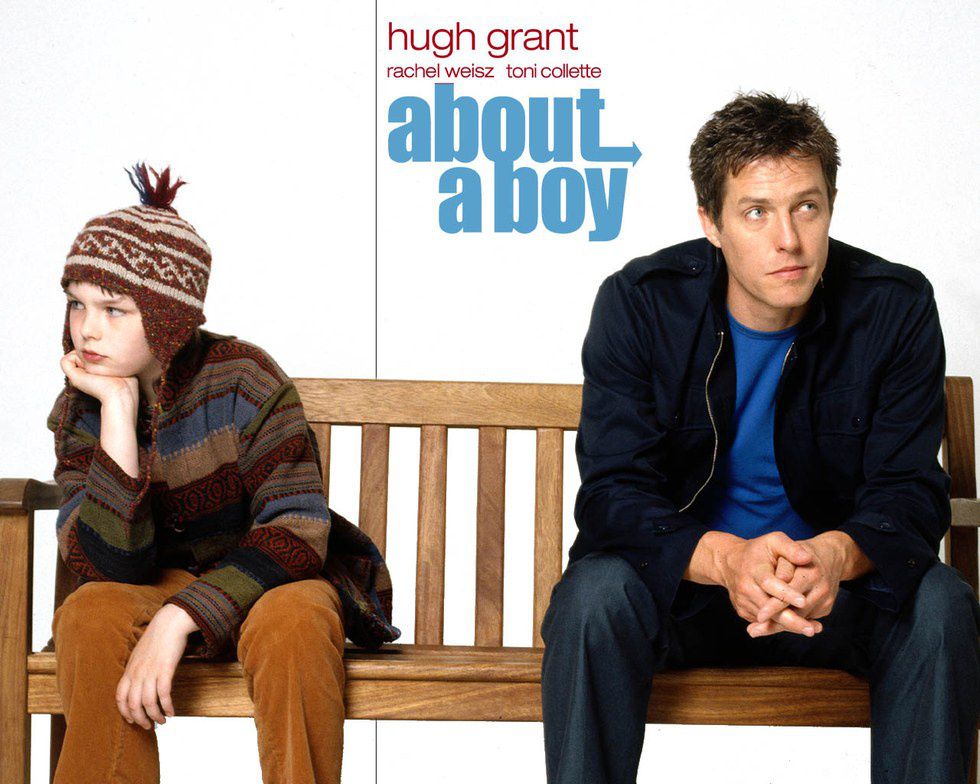 A lonely, selfish man lives his life freely with no attachments. This begins to change when he meets Marcus, a 12 year old boy who changes his whole world. This film is heartwrenching, warm, and full of love and humor.
12. The Harry Potter Films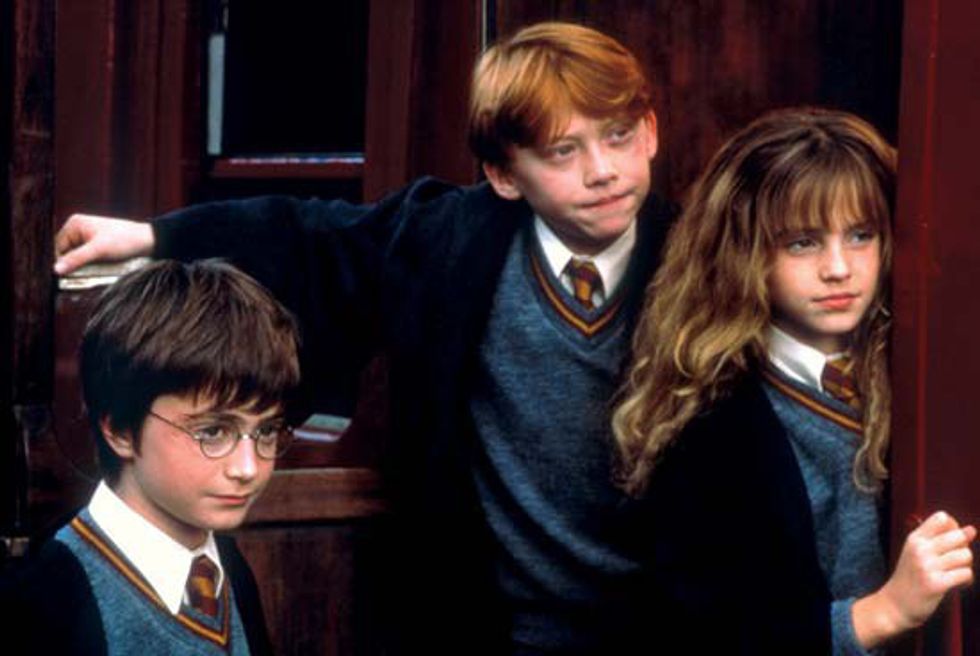 Every single Harry Potter movie is perfect for the holidays, despite the darker films towards the end of the series, they are all magical and delightful, great for a family movie night.
13. Little Women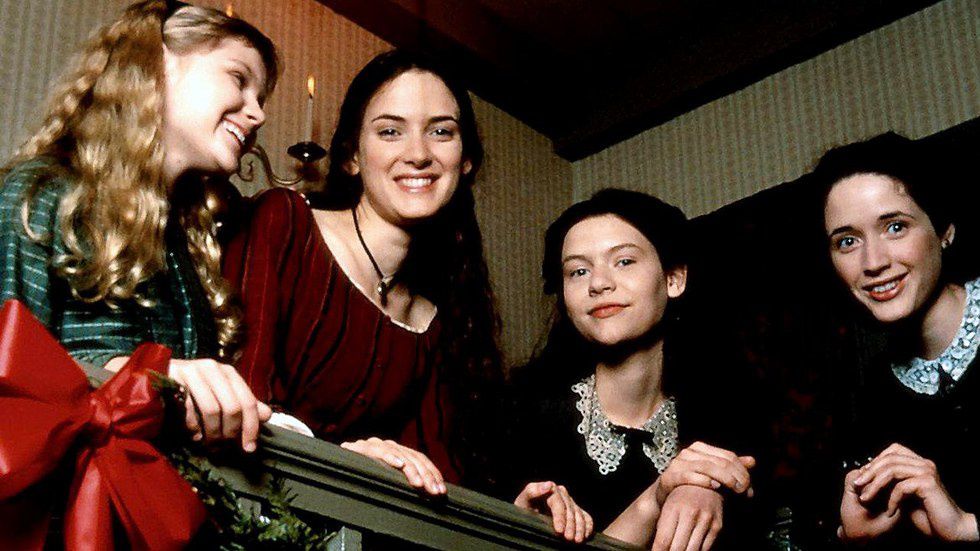 Movie adaptation of Louisa May Alcott's novel, the March sisters grow up together post Civil War and stick together through any obstacles thrown their way. I remember seeing this film when I was young and have never forgotten it since.
14. The Polar Express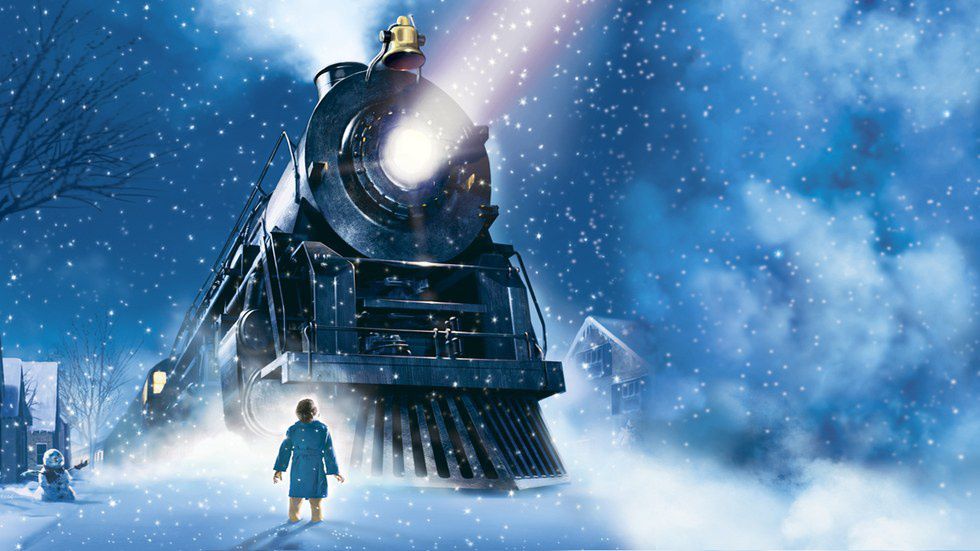 Based on the children's book by Chris Van Allsburg, a young boy goes on a journey to the north pole on a magical train, discovering himself and learning about bravery, friendship, and the holiday spirit
15. The Chronicles of Narnia: The Lion, the Witch, and the Wardrobe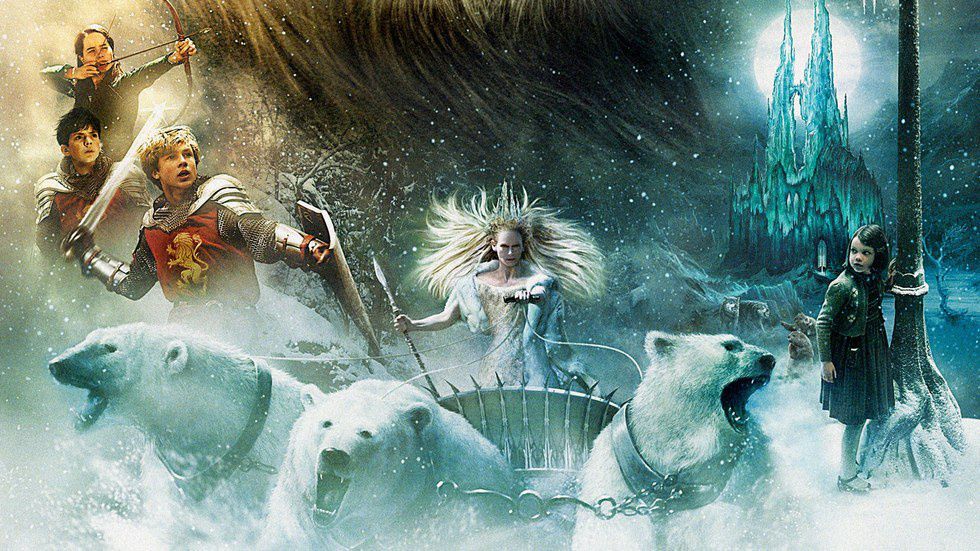 During World War II four siblings are sent to the country to stay safe. They play hide and seek and encounter a magical world while also discovering their destiny. Gives me goosebumps just writing about it, a literary and cinematic masterpiece.
These are my favorite films, I watch them almost every holiday season and continue to enjoy them. Luckily this is the time of year when movie theaters begin to play these classics on the big screen once again and we can enjoy them all the more, to find these screenings just visit the websites of theaters near you, or download the Fandango app to find the showings for you! These are my holiday favorites and if you have any recommendations you think I've left out, comment them below!