There's no question in that the circle of neon red reading "HOT NOW", with its promises of warm, saccharine pillows of the greatest and glazed-est fried dough ever to touch your tongue have had at some point, a place in our childhood. Living in Atlanta especially, is the iconic and still retro-style Krispy Kreme located on Ponce de Leon, an establishment that even as a chain, has earned and retained its rightful place among the community. But how did the business start, and moreover- how did the business find one of its very original homes shining among the Atlanta skyline?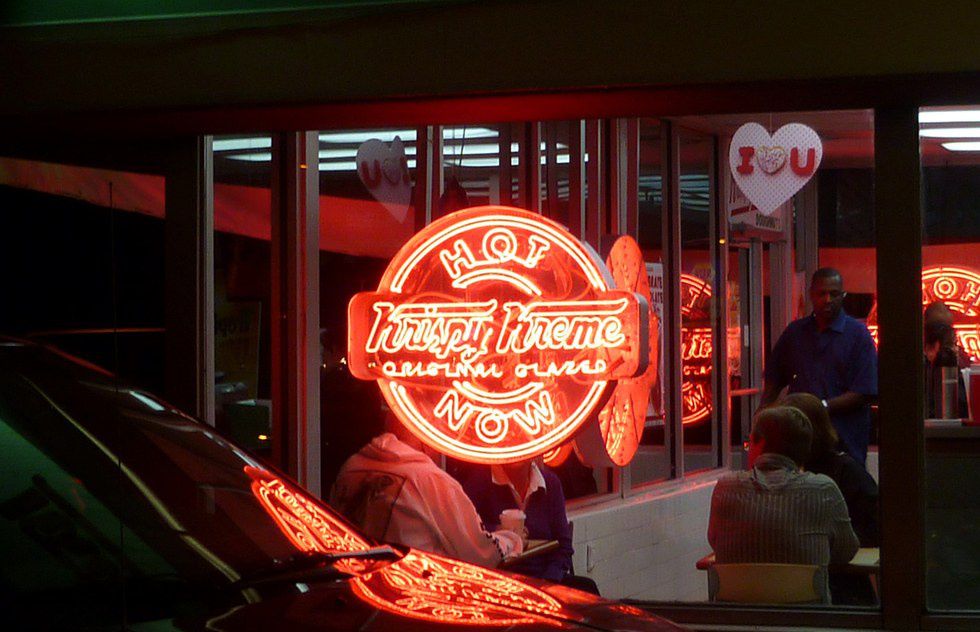 While the Ponce de Leon location is often credited as the OG Krispy Kreme, the first store actually started in Winston-Salem, North Carolina by Vernon Rudolph in 1937. After collecting a top-secret yeast-raised doughnut recipe from a French chef in New Orleans, Rudolph rented the Winston-Salem building and began selling his doughnuts to local grocery stores. Word (and the irresistible smell) got around, and soon Rudolph was selling his product to customers lined up the sidewalk.
As demand increased, Rudolph's outreach had to expand too. Krispy Kreme first came to Atlanta as strictly a wholesale store located on 451 Ponce de Leon Avenue, and moved to its current location in 1965, where it began serving like an actual restaurant. Directly across from the iconic and glittering "doughnuts" sign, was the equally iconic Kodak sign atop the old Goody's film developing store. Many Georgia residents recall today going there for a treat and seeing the hippie counterculture present and alive in the city.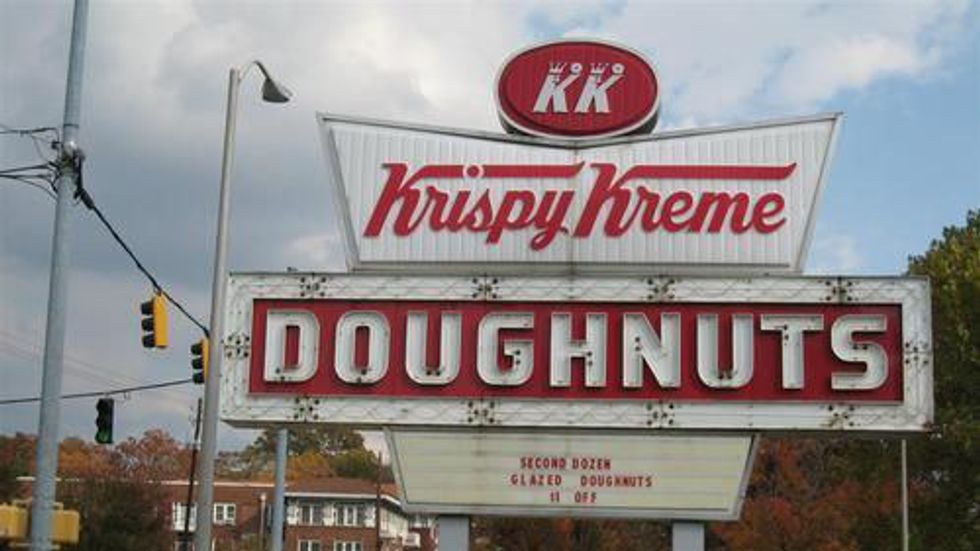 The famous "hot sign", surprisingly, was not invented and implemented until 1992. The glowing red beacon declaring hot, just-made glazed doughnuts has burned bright its place in Hotlanta ever since.
The store was remodeled in 2003, but still features its signature kitsch, with diner-style swivel chairs, a window for viewing hundreds of freshly-fried doughnuts gliding down the conveyor belt, and of course- stacks of their classic paper hats.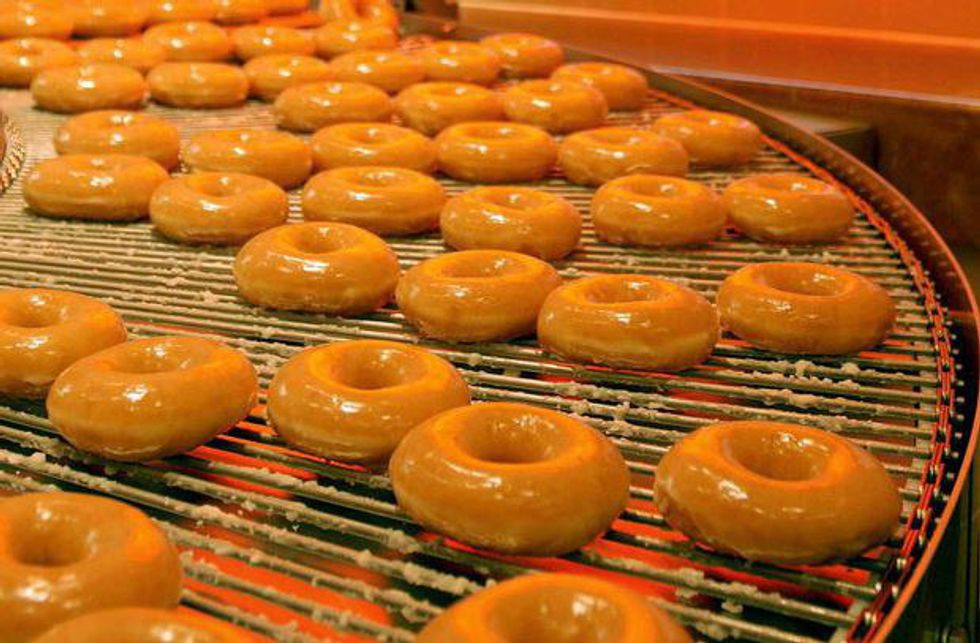 And while many local and more artisan doughnut shops have since began their rise in Atlanta, sometimes, when the hot sign is glowing with temptation, one still just has to stop in for a hot glaze doughnut. Or a dozen.