I am going to be completely honest with you: when I was at school senior year, I felt lonely a lot of the time in class. Through a series of events, I found myself without a close group of friends in my 41-person graduating class. Now, this allowed me to focus on what I wanted to, especially my studies and getting into Emory. But what did I do when I needed to talk something out with someone? I turned to my teachers, of course.
Since my school was so small I was able to really cultivate relationships with my teachers. This helped not only my education but also just generally getting through a tough senior year. I could honestly write for forever about all my teachers and different stories from throughout the year but I'll just give you a snapshot of them today.
My teacher best friend at school was my biology teacher. Not only was she easily the best mentor I could have asked for but she is also a member of my church. I have known her since she became my teacher. Because of that unique relationship I really could talk to her as a friend and a beloved member of my church.
We both experienced many unexpected challenges throughout the school year and were able to encourage each other through it all. We also were able to celebrate in the exciting times of the year. I always knew she was right behind me through my application process and was right there to celebrate my acceptance. And I'm serious about celebrating, there was a mini dance party in the biology lab that day.
Next up is my math teacher who was also my advisor all four years of high school. He was like that friend that knew everything you are going through but never brought those things up. You knew you could always talk to him about what was going on, but he made himself into a safe space for you to escape what was going on.
In the beginning of the year, we went on a class trip to Pisgah National Forest. When packing for the trip I didn't think about coffee or any type of caffeine but this man did. I would get up each morning that we were camping in the woods craving coffee and he would just be sitting there with his instant vanilla latte that he had made from a packet, and just laugh at me trying to wake up in my hammock.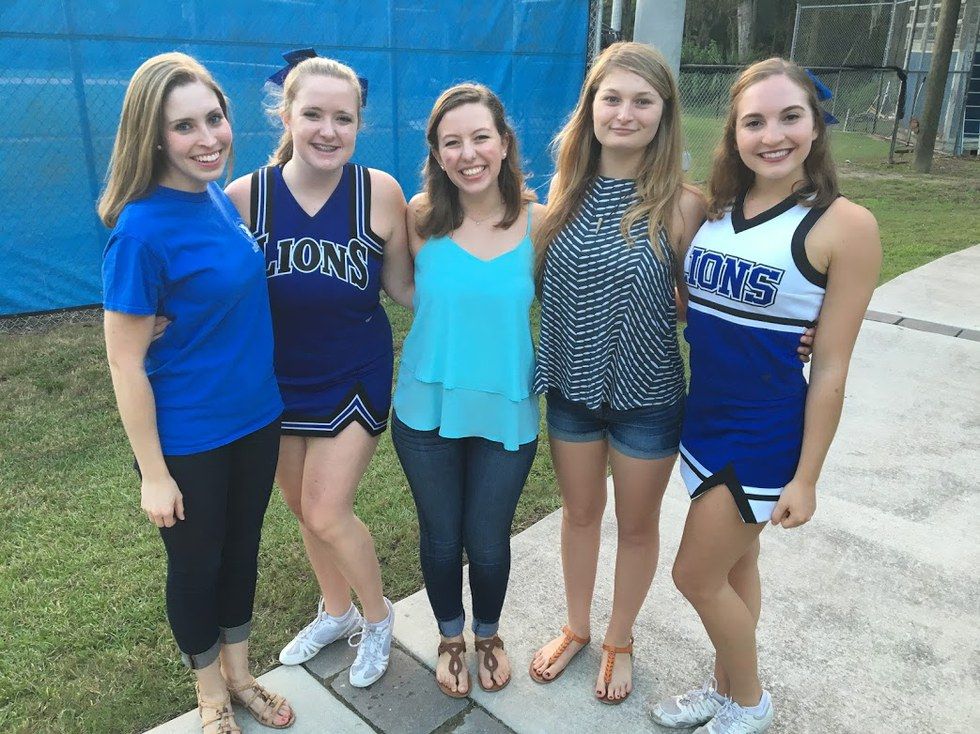 My choir teacher was the friend that you realized you were unusually similar to. After realizing how similar she and I were, I was able to use that to allow her to push me and challenge me. She knew how to get me to focus, even when it seemed impossible.
We were in Disney World for a choir competition when the unthinkable happened: my best friend's dad passed away. I found out an hour before our performance. A performance where I was supposed to sing a solo. She gave me the option to not perform but I knew I needed to. As soon as I told her I would sing she gave me a list of tasks to make sure I did before the performance. She put me in charge of the group. She knew that this would help me stay focused because that is exactly what she would need in a time like that.
This is all only scratching the surface of how amazing a few of my high school teachers were. I promise you, senior year, they were all amazing. I cannot thank them enough for everything they taught me, inside and outside of the classroom. St. Andrew's faculty, thank you. You will always mean a tremendous amount to me.
Cover Image Credit: Rachel Jennings