So you're about to graduate high school and you think you have it all figured out. You and your best friends are going to stay close throughout college and you're going to take those long road trips in college to see each other. Think again.
Life after high school isn't always what you want it to be. You think you'll miss high school, you'll always be close with your high school besties, and you'll have all this free time in college. That's just not entirely true. I personally do not miss high school. I don't really talk to anyone I went to high school with on a regular basis, and I'm totally OK with that. I have friends in college that I believe will be my lifelong friends whereas my friends in high school didn't make an effort to keep in contact with me after high school.
I haven't had all the free time I've dreamed of in college, because I'm busy with school and meetings. When I'm not doing homework, I'm making sure the rest of my life is in order and all my stuff for school is in line. I'm not the crazy party girl that people think I am because of where I go to school. I'd rather sit in bed and watch Netflix than go out with my friends. I'm not a 4.0 student, but I work so hard in my classes just to make sure that I'm passing. I study a week before tests and still don't always make A's. And that's OK. It's not what I expected during my college years, but it's what's happening, and most of my friends are the same way.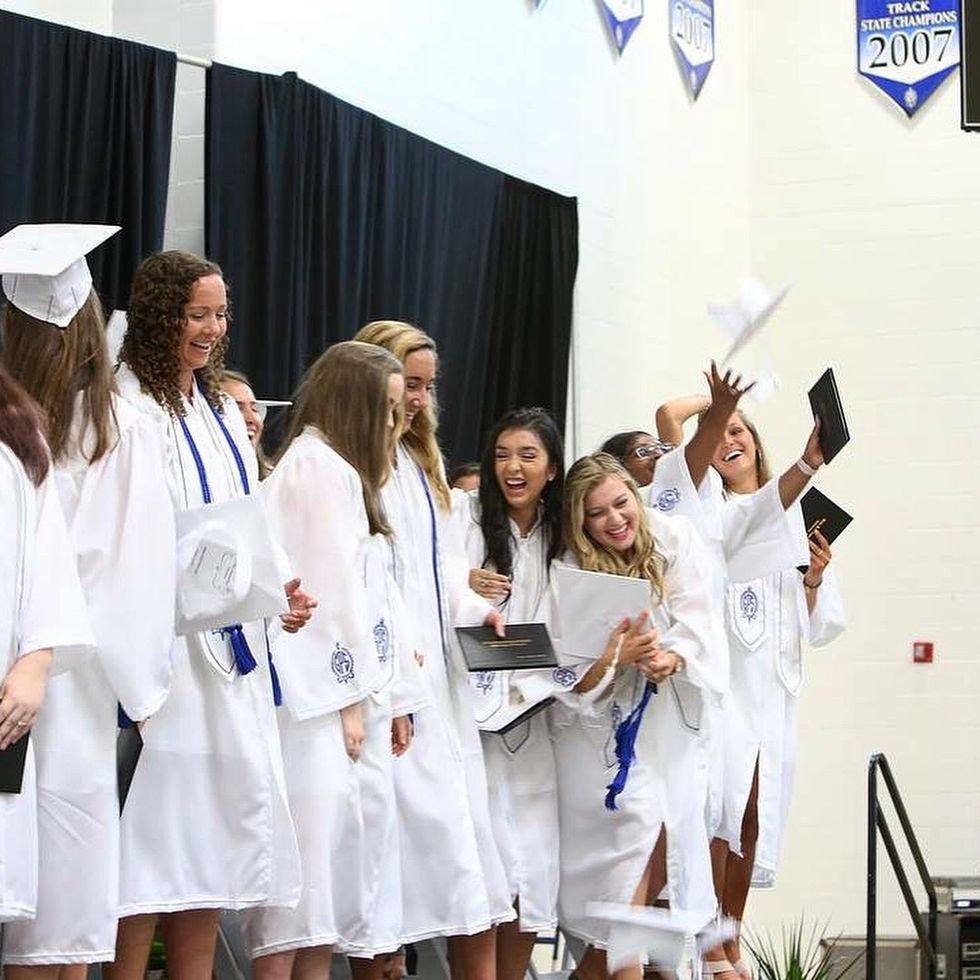 Anne Marie Bonadio
Just know that life in college isn't all easy, breezy, and beautiful like Covergirl. It's hard and you will struggle whether it be in school or with your friends. College isn't always complete freedom. You'll be tied down with school and life and you won't have the free time that you always imagined. You won't always be best friends with your high school friends. You won't be taking those road trips because you won't be able to afford them, and if you're like me, your parents won't let you.
College won't be exactly what you dreamed it'll be, but it'll be some of the best years of your life.