When I first moved to Rhode Island for college, I was asked a lot of questions about school. One big question was, "why Rhode Island?" I had a handful of reasons I chose to come to URI, but the closer I got to coming here, the more I realized how little I knew about the state itself.
Over the course of this school year, I've been able to explore some of the coolest, cutest, and strangest things that this state has to offer. Let me tell you about them...
1. Crazy Burger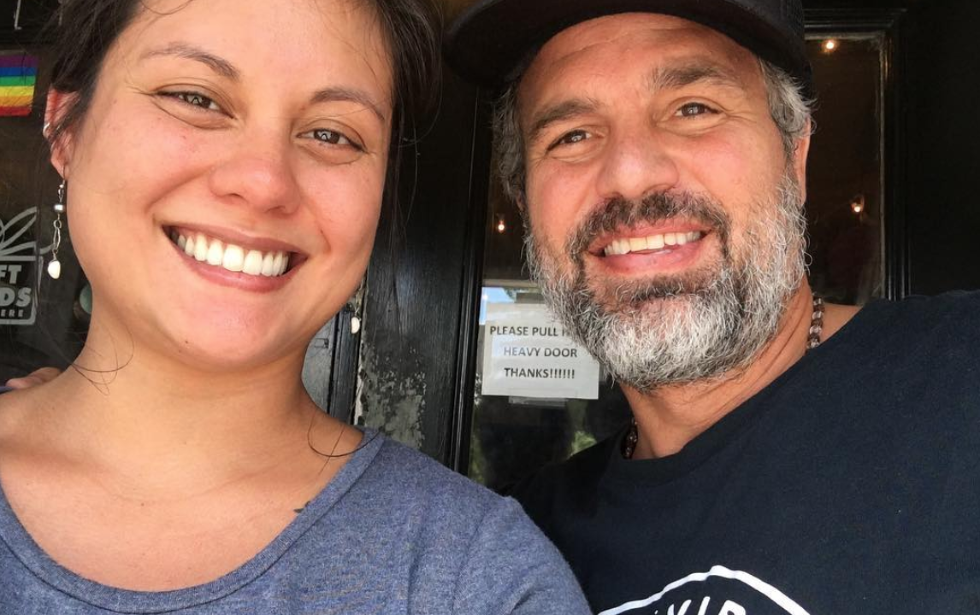 This one is kind of a given. This restaurant is known for its stellar food, friendly atmosphere, and just being one of the cutest places around. Not only does this place have super good milkshakes, but has a variety of options for everyone. I am a vegetarian and let me tell you, their Poco Loco Vegan Burger SLAPS. Also, I found out that Mark Ruffalo ate there less than a month before I came to school, so basically we know each other now.
2. Gardner's Wharf Seafood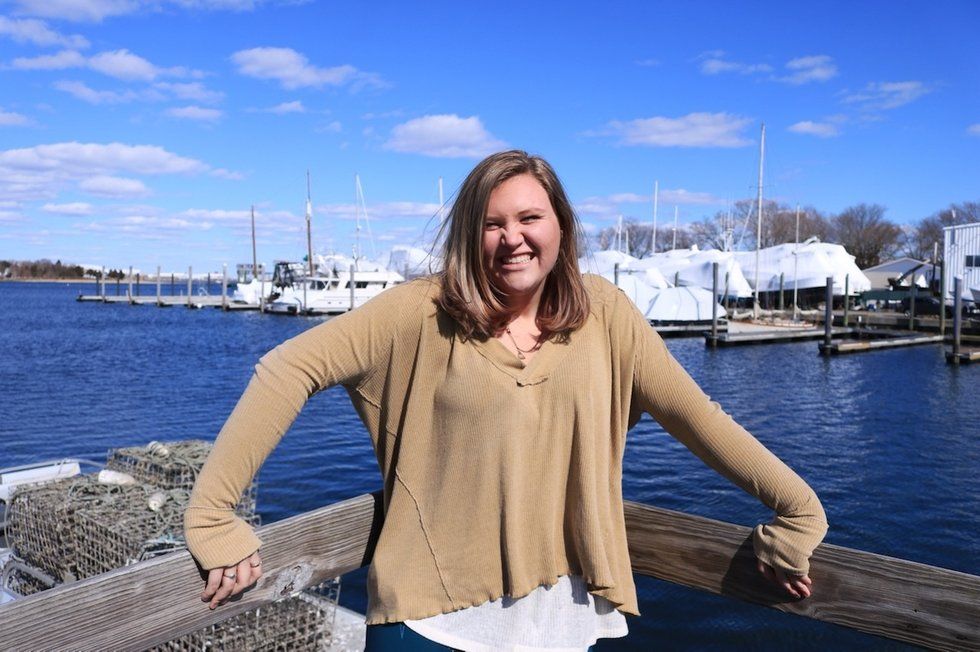 Bailey VanderVeen, photo by Tori Britton
There's this cute little place in Wickford with docks and buoys and a few benches to watch the boats in the water. I haven't ever gotten food from here and really have just gone for the #Views.
3. Newport Cliff Walk
This cool touristy spot was something I did before coming to school here. It is beyond beautiful and getting some friends together and taking a hike is such an amazing thing to do.
4. Kinney Azalea Gardens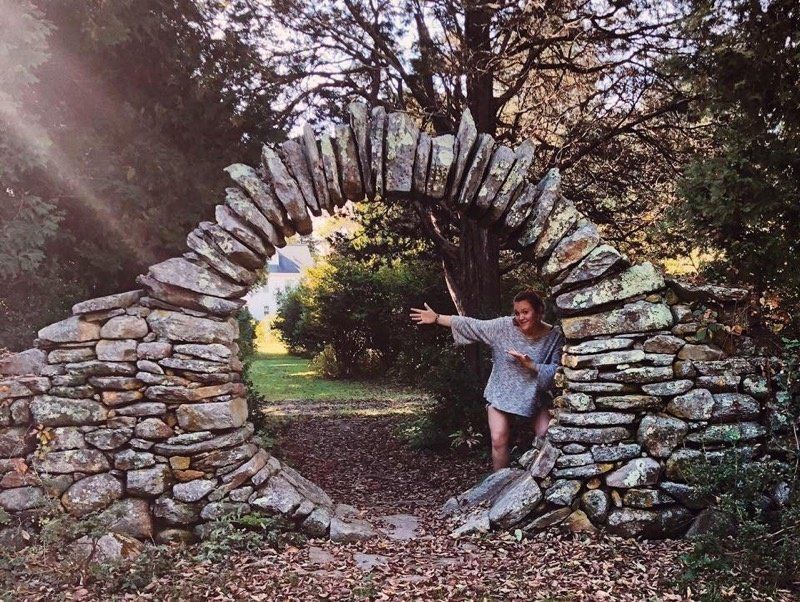 Bailey VanderVeen
Let me tell you that when I say this is one of the most beautiful places I've ever seen I am not being dramatic. The trees, the flowers, the rocks and bridges and pathways.
5. Thames Street
Cheap touristy shops by the water's edge and cobblestone streets. What more could a person ask for? My mom and I went into so many of these tourist shops when we visited for the first time and I loved every minute of it. Every time I'm there I feel so happy and carefree.
6. Fantasy Zone
My comic book store from back in my hometown has my heart, but Fantasy Zone is slowly but surely feeling more and more like home. The people in there are so kind and I love the atmosphere in there. It's super ;)
7. Barber Pond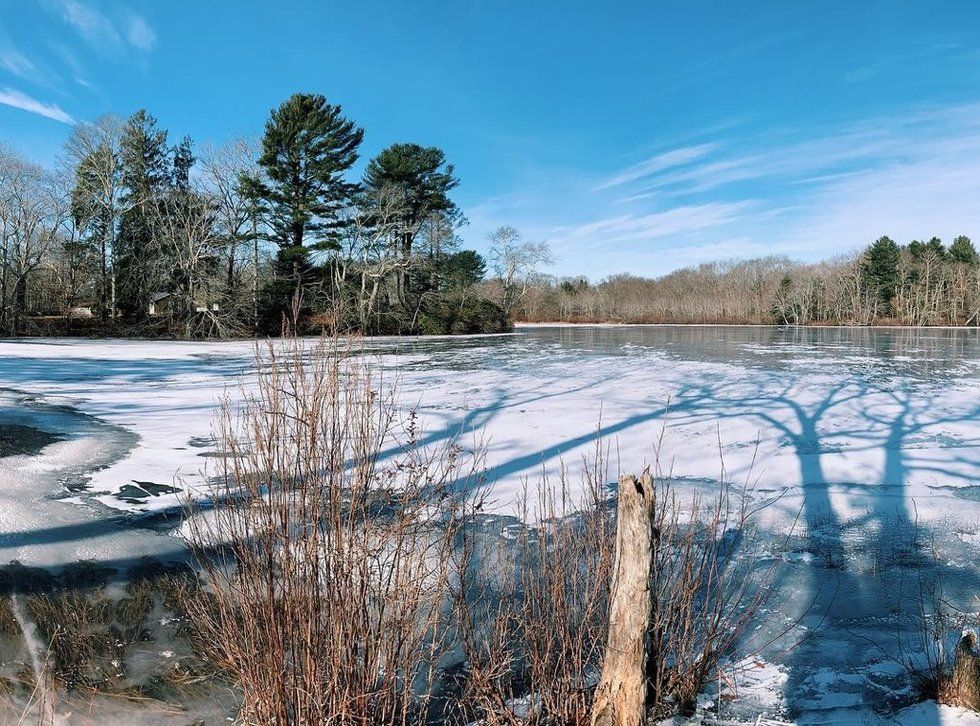 Bailey VanderVeen
This little pond is something I stumbled upon on my way back from breakfast with a friend one morning. I looked over and through the trees I saw a ton of people out on this huge frozen pond (that's more like a lake) all ice fishing. There's a place you can park to look out over the pond and see these trees on the water. So so pretty.
8. Big Blue Bug 
It's literally just a giant blue bug that sits on top of this building. It's so weird but I love passing by and smiling to myself about how crazy this little state of mine is.
9. The Landing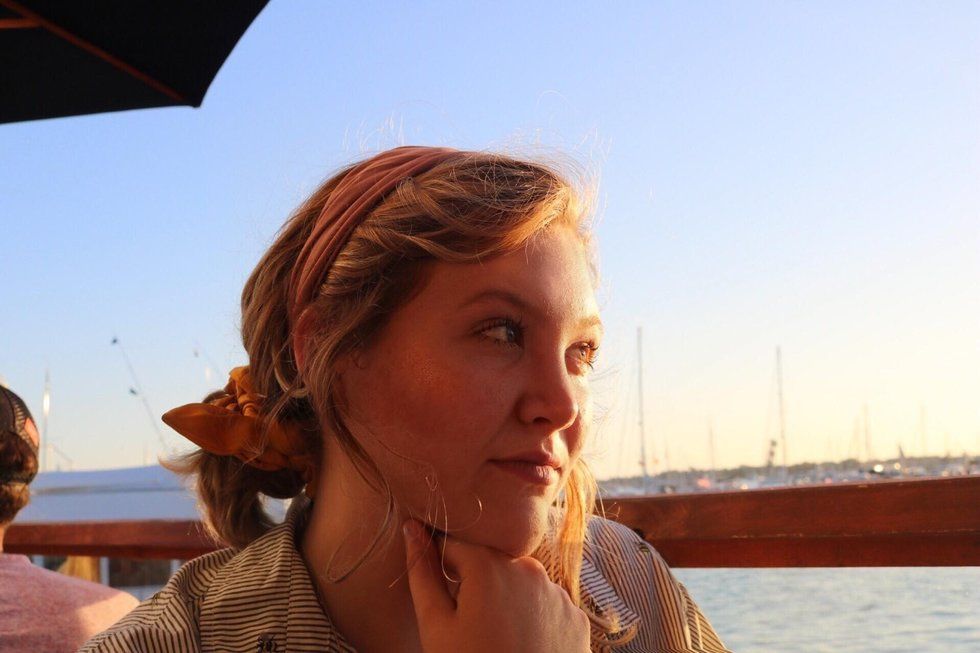 Bailey VanderVeen, photo by Tori Britton
One of the first trips I took to Newport with my girls, we went to this restaurant and got to sit outside and next to the water. The sun was reflecting off of the boats and the breeze was so nice and fresh. Also, their mac and cheese HITS. 10/10 would recommend.
10.  Jitters Cafe 
Not only does this cafe share the name of the cafe in one of my favorite TV shows, "The Flash," but it's also relatively close to campus, makes amazing coffee, and is one of the cutest coffee spots I ever did see.
11.  URI Bay Campus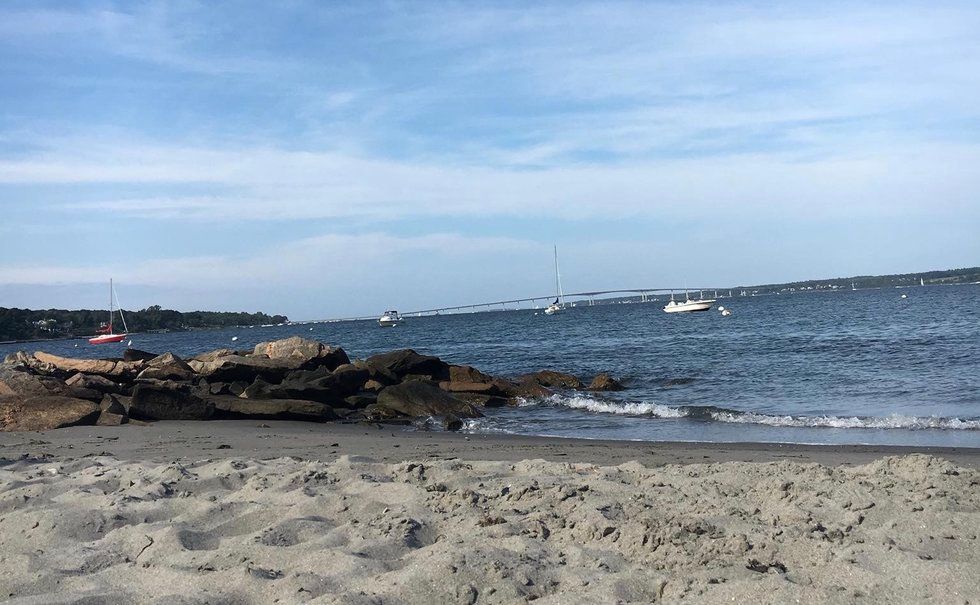 Bailey VanderVeen
Fifteen minutes is how far away I have to drive to get to a beach that has free parking and an amazing view. HELLO? This was one of the best perks of coming to this university. I cannot wait for it to warm up around here so I can take a hundred more beach trips.
12.  Corner Cupboard
One of the coolest shops I've been into. My roommate and I were driving around one day and found this store that has a bunch of cool and vintage knick-knacks inside. Plus, it's close to Jitters. Go thrift some cool household things and then get yourself a coffee after!
13.  Beech Tree Inn and Cottage 
My dad and I stayed here when he came up for a weekend. It's this cute little spot in Newport tucked into the heart of the action. It's perfect for a little staycation and I would for sure stay there again. The staff are all so kind and they have free snack and tea. So cute and quaint and pretty.
14.  The Fantastic Umbrella Factory 
This is the only place on this entire list I haven't actually been to yet but have been meaning to. It is literally a place with a bunch of outdoor space and gardens and a whole bunch of other stuff. That's so quirky and fun. I will for sure be spending a day there before this semester ends.
15.  Del's Lemonade 
I'd never had Del's before moving here but I'd heard about how much hype it got. I tried it once and I stick by this statement: IT'S AMAZING. Perfect for a beach day or driving around Newport and looking at the mansions. So, so good.
I love Rhode Island and all of these little things that make this tiny state so magnificent.