Around the country, school dining halls are universally known for their blah-factor. While they don't usually serve any mystery meat surprise (thank God), the same couple of meals get old after a while. Here's where student kitchens come in. They're always available and easy to reserve, but the hard part is figuring out what to cook…and how to cook. My suitemates and I have done countless kitchen experiments over the past year; here's what we've learned.
Nutella + Banana Over Rice
Rating: 9/10
This was one of the best things we've cooked all year, and it was possibly the most experimental. Somebody dropped their phone in water and bought a ridiculous amount of white rice, so of course, we had to find something to do with it. And as a suite, we probably drink more tea than all of Great Britain (don't quote me on that). Instead of cooking the rice in water, we used black tea, which ended up weirdly sticky, and the rice only vaguely tasted like tea. But why stop there? A drizzle of Nutella never hurts anything, and then one thing led to another and there were banana slices on top.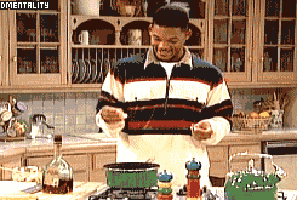 Basil Meringue
Rating: 7/10
Rather than waste precious egg whites, leftover from a previous recipe, somebody decided meringue would be an easy fix. I wasn't there to witness the full creative process, but I do know that the only normal ingredients that ended up in the final product were egg whites and sugar. After a long night out, I got to the kitchen just as the mystery meringue came out of the oven. They were fluffy and white and… covered with basil. Unless meringue is supposed to be filled with honey, topped with dried basil and strangely gelatinous, I highly doubt my suitemates followed a real recipe. Somehow, the flavors worked really well together, and I ate way more than I should have…
Butter-Free Cookie Dough
Rating: 5/10
As great as the student kitchens are, they're never fully stocked. We went in with the intention of making cookie dough and eating half of it before the oven could even preheat. What really happened was slightly more…greasy. Obviously, butter and sugar are the most important cookie ingredients, and coincidentally, the kitchen had neither. Brown sugar was a simple substitution, but all fats are not created equal, as we quickly learned after substituting oil for butter. The dough ended up too runny to form into actual cookies, and the oil didn't incorporate into the mixture very well. It tasted normal, just a little too oily to eat with a spoon. We still ended up eating a ridiculous amount of cookie dough and had fun, so it wasn't a complete loss.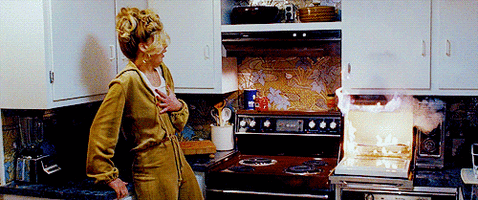 Brown Sugar Frosting
2/10
Brown sugar is great in other recipes, like cakes, brownies and cookies, especially when the kitchen runs out of white sugar. But frosting is meant to be made with powdered sugar, and no substitutions are allowed. I'm not sure what weird things my suitemates added when I wasn't looking, but we ended up with what was essentially greasy brown sugar. It held its shape well enough to attempt to frost some cupcakes, and certainly tasted sweet enough, but it wasn't pretty or creamy like real frosting. It would work in a pinch, and we didn't mind the mess, but you should definitely check for powdered sugar before counting on making homemade frosting.