I can't tell what I listen to more: music that came out before my time (I'm a 90s baby if that helps) or current music. Well I do love listening to some throwbacks! It's great to hear the original songs of what musical artists today sometimes sample from. Not only that but hearing certain songs from years ago remind you of what your life was like at that time when the song came out. I know for me sometimes I try to think of what life was like back then if it the song came out way before my time. Haha! It's more than likely that you'll know a few songs. If you know all of them, I'll be impressed though! These songs are from the 70s ranging all the way to the early 00s. They are in no type of order. Enjoy!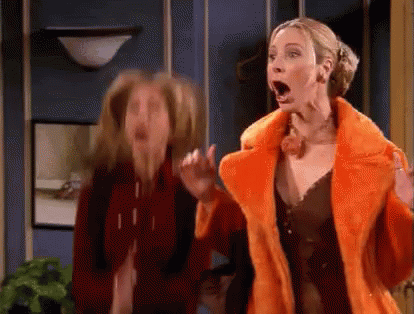 1. Take On Me- a-ha
2. Under Pressure- David Bowie, Queen
3. (I've Had) The Time of My Life- Bill Medley, Jennifer Warnes
4. Don't You (Forget About Me)
5. Hold Me Now- Thompson Twins
6. Africa- Toto
7. Come On Eileen- Dexys Midnight Runners
8. I'm Gonna Be (500 Miles)- The Proclaimers
9. Time After Time- Cyndi Lauper
10. Candy- Cameo
11. Tiny Dancer- Elton John
12. Jump Around- House of Pain
13. Sweet Home Alabama- Lynyrd Skynyrd
14. September- Earth, Wind & Fire
15. Dancing Queen- ABBA
16. The Final Countdown- Europe
17. Buddy Holly- Weezer
18. This Is How We Do It- Montell Jordan
19. Stacy's Mom- Fountains of Wayne
20. Bohemian Rhapsody
21. Cool It Now- New Edition
22. Easy- Commodores
23. (Don't Fear) The Reaper- Blue Oyster Cult
24. L-O-V-E- Nat King Cole
25. Piano Man- Billy Joel
26. Total Eclipse of the Heart- Bonnie Tyler
27. When Doves Cry- Prince
28. I Wanna Dance with Somebody (Who Loves Me) - Whitney Houston
29. American Pie- Don McLean
30. You're So Vain- Carly Simon
31. Rich Girl- Daryl Hall & John Oates
32. Saturday Love- Cherrelle, Alexander O'Neal
33. Jungle Boogie- Kool & The Gang
34. Don't Stop Believin'- Journey
35. Reach Out, I'll Be There- Four Tops
36. Like A Prayer- Madonna
37. Never Gonna Give You Up- Rick Astley
38. Lovely Day- Bill Withers
39. You Shook Me All Night Long- AC/DC
40. Motownphilly- Boys II Men
41. Everybody Wants To Rule The World
42. Faith- George Michael
43. Upside Down- Diana Ross
44. Let's Stay Together- Al Green
45. Hey Jude- The Beatles
46. My Girl- The Temptations
47. Go Your Own Way- Fleetwood Mac
48. Hungry Like The Wolf- Duran Duran
49. Billie Jean- Michael Jackson
50. Mr. Blue Sky- Electric Light Orchestra
Want a playlist of these songs?! Spotify has a ton of throwback playlists. They even have some by the decade. I'm sure other music streaming services like Apple Music do as well!