Welcome back
Sign in to comment to your favorite stories, participate in your community and interact with your friends
LOG IN WITH FACEBOOK
Report this Content
This article has not been reviewed by Odyssey HQ and solely reflects the ideas and opinions of the creator.
Subscribe to our
Newsletter
Featured
Play one of these songs in the background for the perfect vacation vibes.
304885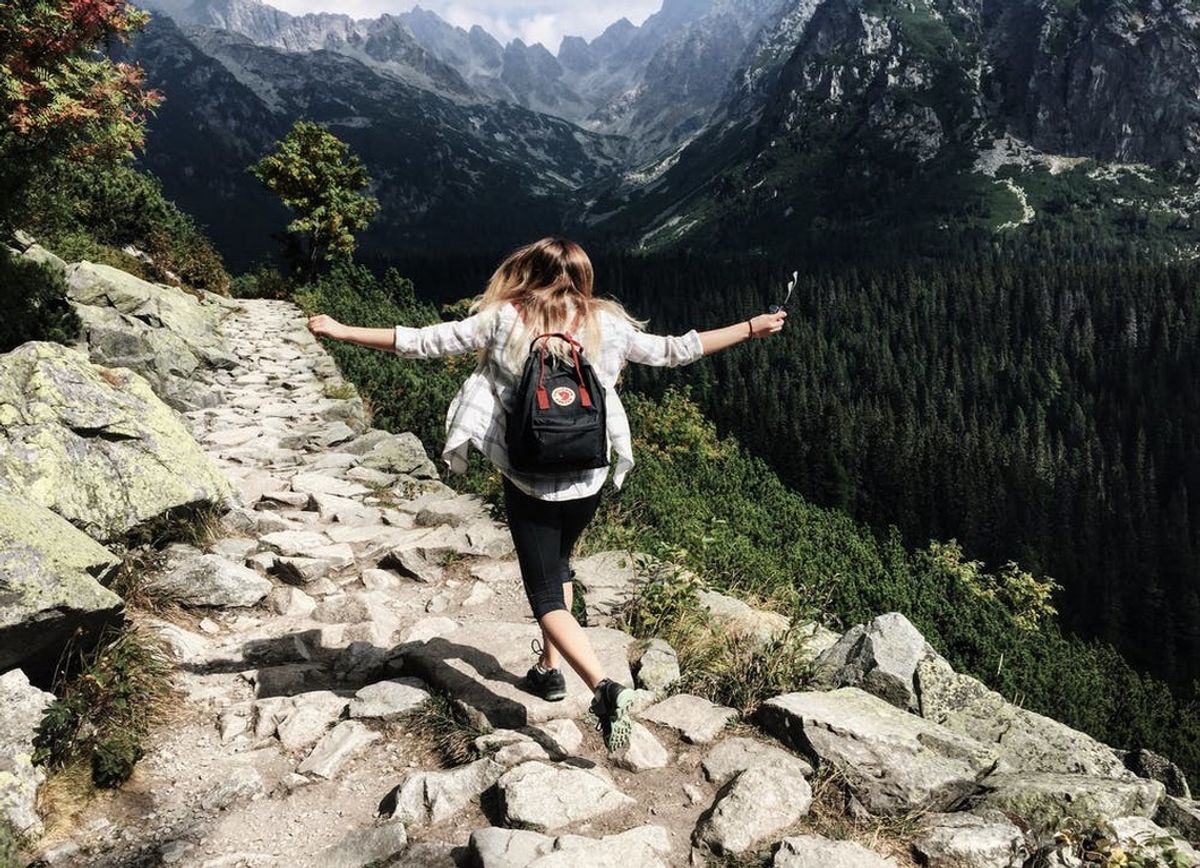 Pexels
We've all seen a Jay Alvarez travel video and wondered two things: How can I live that lifestyle and how does he choose which song to use for his videos?
It will take a lot more than my advice and a few paragraphs to answer the former, however, compiling a list of music that will highlight the best of your vacation is something a little creative research can provide.
Rather than search through Spotify playlists that all have the same Lorde song or choose whatever is popular on the radio, check out the list below for the perfect song to match the vibe of your next vacation memories.
Feel Good Getaway

Whether it's a beach vacation or a laid-back weekend in a new city, these songs are perfect to showcase a happy and positive vibe for your video.
Gone - Jr Jr
Sunny Side - Jackson Breit
T-Shirt Weather - Circa Waves
The Tropics - L D R U
Sun Models (feat. Madelyn Grant) - ODESZA
High Tempo Adventure Mix
If you're planning a trip where you're going to capture a lot of fast-paced adventurous activities best queued by a beat drop, these songs mixes are the perfect fit for you.

Good Vibes (Feat. Cosmos & Creature) - PLS&TY
Keeping Your Head Up - Don Diablo Remix


Colors (Audien Remix) - Halsey
Collapse (feat. Memorecks) - Zeds Dead
Next To You - L D R U
Songs That Mention Locations
The best way to showcase your trip is with a song that features your location. Summer trip to Paris anyone?
Barcelona - Ed Sheeran
Budapest - George Ezra
Paris - The Chainsmokers
The Classics
No matter the situation, you can't go wrong with these classic background tracks for your next Go Pro video.
You & Me - Flume
Final Song - MO
All Night (feat. Matoma) - The Vamps

Catch Me (feat. Naaz) - Yellow Claw & Flux Pavilion
Dreamy Sunset Vibes
Sunsets, flowing dresses in the wind and slow motion action shots. That's the image that comes to mind when these songs are layered in the background.
Lay It On Me - Kasbo
Ocean Eyes (Astronomyy Remix) - Billie Eilish
Silence Marshmello and Khalid
Trndsttr (feat. M. Maggie) - Black Coast
Make You Feel - Alina Baraz
Keep Reading...
Show less
Featured
Stuck on ideas for a roleplay? Here you go!
409889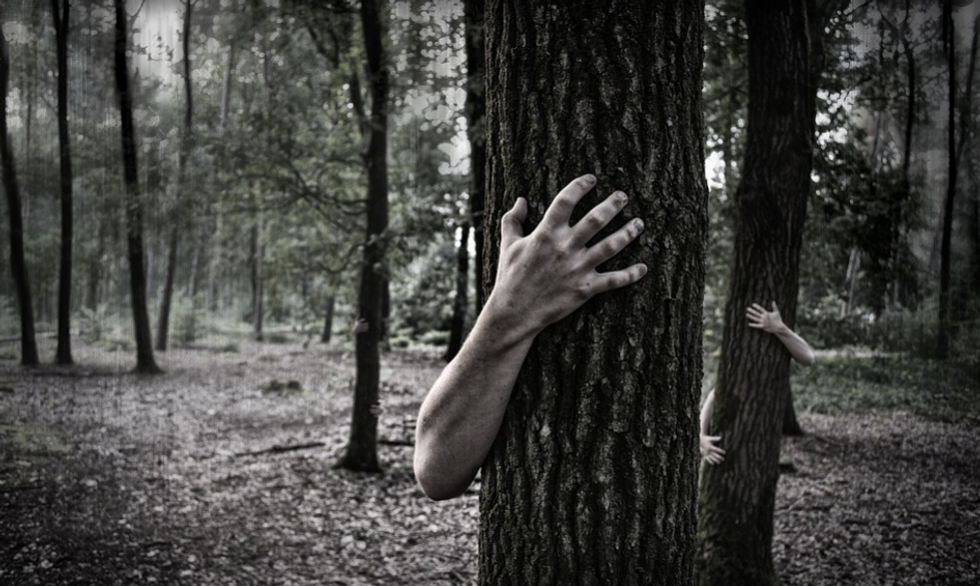 Pixabay
One thing that many creators know is that fun to have characters and different universes to work with but what's the point if you have nothing to do with them? Many people turn to roleplay as a fun way to use characters, whether they're original or from a fandom. It'd a fun escape for many people but what happens when you run out of ideas to do? It's a terrible spot to be in. So here are a few different role play plot ideas.
SEE MORE: The Amazing World Of Roleplay On Tumblr
1. Guardian Angel
Person A has had many near-death experiences in their life. They should be dead but it's as if something is protecting them. Then they meet Person B, their guardian angel.
2. Vampire Prince
Person A is a vampire Prince. They rule the kingdom and sit on the throne, but it's all with reluctance. Every year a sacrifice is brought from a nearby village for The Vampire Royalty. They kidnap Person B and take them to the castle.
From here you can go in any direction you want! Person A can turn person B into a vampire, Person A can have mercy on them and send them back to the village, or maybe even keep Person B as a pet or something of the likes. This one is very open so just have fun with it!
3. Mental Hospital Patient/ Doctor
Person A is a mental hospital patient, put there for any reason you'd like. So far nobody has been able to make progress with Person A. That is until Person B comes along.
This one is good if you like getting deep into characters and their relations with others.
4. Western Universe
Person A is riding along the outskirts of their ranch when they see Person B on the ground. Person B has been shot and will soon bleed to death if they aren't helped.
I left this one fairly open too. Does Person A take the risk and help Person B? What will it cost them if the do?
5. Werewolf Universe
I don't really have anything specific for this one. I feel it's a bit of an oldie but goodie. Similar to the Vampire one there are a lot of ways you could go. Are they both werewolves? Is one human? Does one of them get turned and the other has to deal with it? Are there two werewolf packs fighting? There are just so many possibilities with this one, just go for it.
6. Zombie Apocalypse
After losing all of their supplies, friends and allies Person A finds themselves lost and without any defense. That is until they run into Person B's group. How does Person B react? Do they accept Person A with open arms or are hey hostile and wary?
7. Reverse!Verse
This one mostly applies to fandom related RP's. Take the lead characters and reverse their roles. Make them the opposite of who or what they really are and see where that leads you.
8. Ghost and Haunted
Person A has just moved into their new home. (Apartment, Mansion, cozy town house, whatever you'd like) The first few nights are peaceful. Then things start to get crazy and the meet Person B. Person B inhabited the home once upon a time. They were killed some how and were stuck to their house as a ghost.
9. Memory loss
Person A and Person B have known each other for a long time. Person A gets into an accident, giving them head trauma and causing them to forget Person B, or even everything they've ever known. It's up to Person B to help them remember and if they don't remember, to help them figure out their life.
10. Body Swap
I feel like this is fairly self-explanatory. Person A and Person B switch bodies for a certain amount of time. Chaos ensues as they try to pretend to be each other and sort everything out.
11. Purge
(As in the movie, "Purge")
Person A and Person B are going through the Purge. They end up stuck together fighting against people who want to kill them.
This one is fairly open too. Have fun with who your characters are and their status and things like that.
12. Mind Reading for a day
Person A suddenly wakes up with the ability to read minds. What happens when they read their best friend, Person B's mind?
This could be a good spot to combine another one of these with this one! Maybe Person B had some secrets they really didn't want Person A to find out about.
13. Treasure Hunter Universe
Person A is a respectable treasure hunter. They put years of work into finding the most amazing treasure of their life only to have Person B, a treasure thief, to steal it right at the last moment.
Keep Reading...
Show less
Featured
A Texan's responsibilities when introducing an out-of-stater to Texas culture.
2043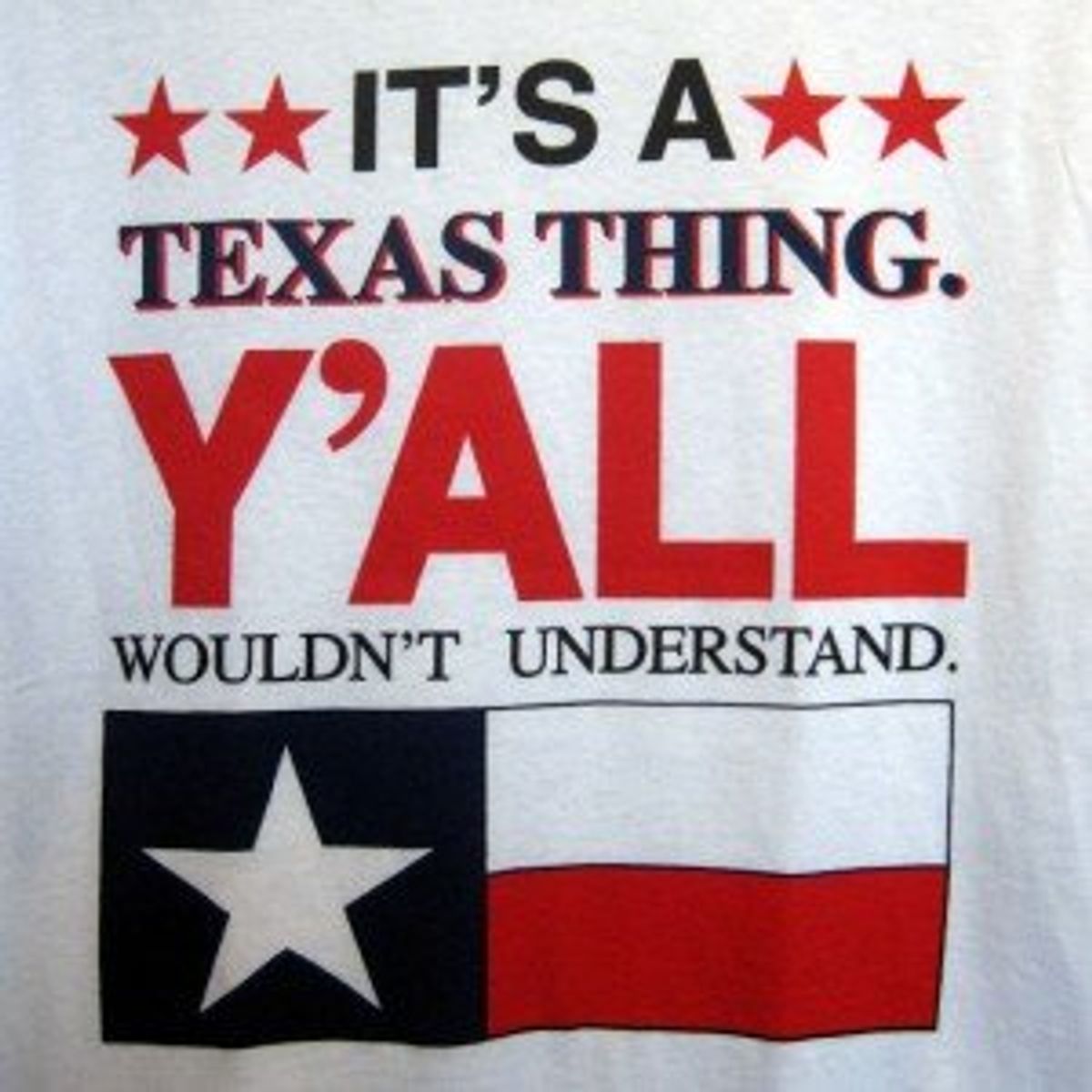 While in college, you are bound to be friends with at least one person who is not from Texas. Now Texas is a culture of its own, and it is up to you to help introduce them to some good ole Texas traditions during their time here. Show your friends that famous Southern hospitality!
First and foremost, take your friends to Whataburger. It should be illegal to go more than a week in Texas without ever having had a honey butter chicken biscuit.
Persuade them to invest in a good pair of cowboy boots. They'll thank you later.
Show them real BBQ. Not burgers or hot dogs, but brisket and ribs.
While we are on the subject of food, make sure they try some texmex. "The Mexican food sucks north of here anyways" isn't just a line in a song.
Take them to a rodeo. What's more American than bull riding and cattle roping?
Clarify what it means to be a Texan. Not every Texan lives on a ranch or rides a horse. Texan is more than a way of living, its a state of being.
Help your friend get accustomed to the heat. We know it gets hot in other places, but Texas heat (a blood-boiling combination of high temperatures and high humidity) is something else.
Convince your friend to switch from Coke to Dr Pepper. They'll be better off for it.
Hit up Buc-ee's. You'll be surprised how much a gas station can impress your friend.
Take your friend to get some Blue Bell. Listeria aside, it's the only brand we trust.
Attend a music festival. SXSW, ACL, and FPSF provide good music, good food, and a good time.
Take pictures in the bluebonnets. Every Texan has at least one.
Grow a love of football in them if they don't already have one because they'll need it.
Teach them that Texas should not be about bigotry or close-mindedness, but kindness and acceptance. Everything is sweeter in Texas, including the people.
Now these aren't all of the things that it takes to be a Texan, but it is a good start. Help your friend learn about the culture they'll be living in during college and remind them of the saying, "Don't mess with Texas!"
Keep Reading...
Show less
Featured
Some appreciation for the month of March.
2814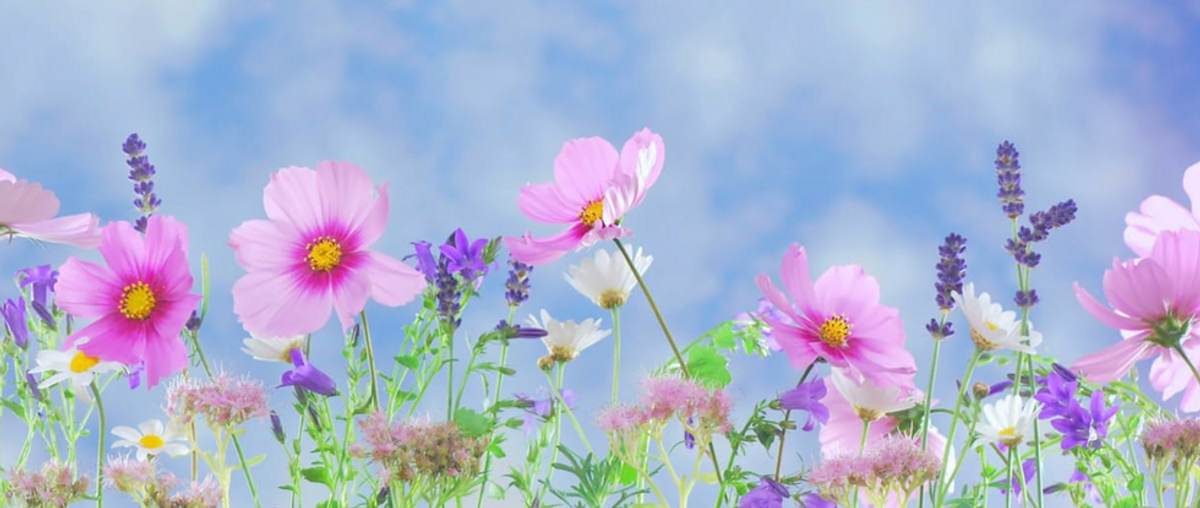 Pexels
I love the entire year. Well, for the most part. I'm not a big fan of Winter, but even then, every month has something that's pretty great. November? Thanksgiving. December? Winter Holidays. January? New Year's. February? Valentine's and Single Awareness Day. May? Existential dread during finals. But for me, March has always been my favorite month of the year, and for good reason.
I'll admit, I'm a bit biased--after all, one of the larger reasons that I like March is that my birthday is on March 20th. So, yeah, there's that. But, you know what else March has? The beginning of Spring. Which, coincidentally, is also my birthday (the Vernal Equinox). So, that's pretty cool! The beginning of Spring is always a bonus, if I do say so myself. (My birthday bias aside.) Also, it seems as if my birthday is Alien Abduction Day. Which is also pretty... interesting. Fun fact!
The flowers begin to bloom, allergies begin to flare up, and the weather can't decide whether it wants to rain, snow, or be unseasonably warm. (Gotta love that Cleveland weather.) But, hey, at least it's no longer ungodly cold (as often), and the sun's been staying out longer. The small victories. To that effect, Daylight Savings is this month as well--March 12, to be specific. We may lose an hour of sleep, but that extra hour of sunlight is definitely worth it!
March also has St. Patrick's Day, which is a pretty big deal where I'm from (near Cleveland). Though I'm not Jewish, Purim is also happening--so, happy Purim to all who celebrate it! In Japan there's White Day, and Pi Day is the same day as well!
For this year, not only is Beauty and the Beast being released in live-action, but the Nintendo Switch is being released as well. And, hey, it's Women's History month! So, that's pretty awesome as well.
Most of all, the crowning point of March, the point that everyone is waiting for with baited breath, is Spring Break! At least, for my college. But, in general, Spring Break is in March. Or, as I like to call it, "that moment after your midterms when you can finally function like a normal human being again". It is worth marching through March just to get to that break. I can almost taste it. (I say, as I am basically drowning in my midterms at the moment.)
Still, that aside, March is a pretty great month overall, my personal opinions aside. There are lots of holidays, the year is beginning to shift toward Spring, and all in all, don't forget that March is a month of wonderful holidays and events. So, as March goes on, march through it with that in mind. It will make your month all the more fun!
Keep Reading...
Show less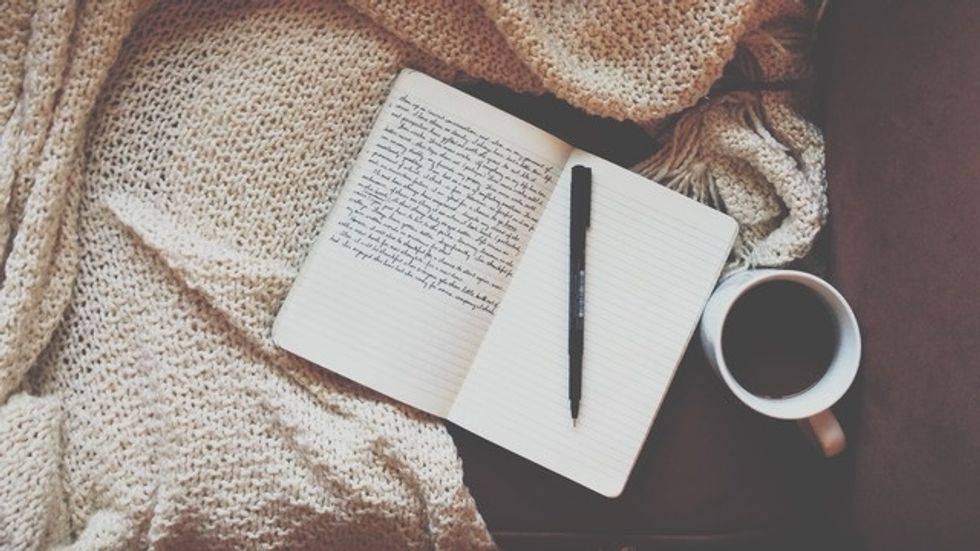 gouletballet.files.wordpress.com
Welcome to post-spring break week on Odyssey! Our creators have a fresh batch of articles to inspire you as you hit the books again. Here are the top three response articles of last week: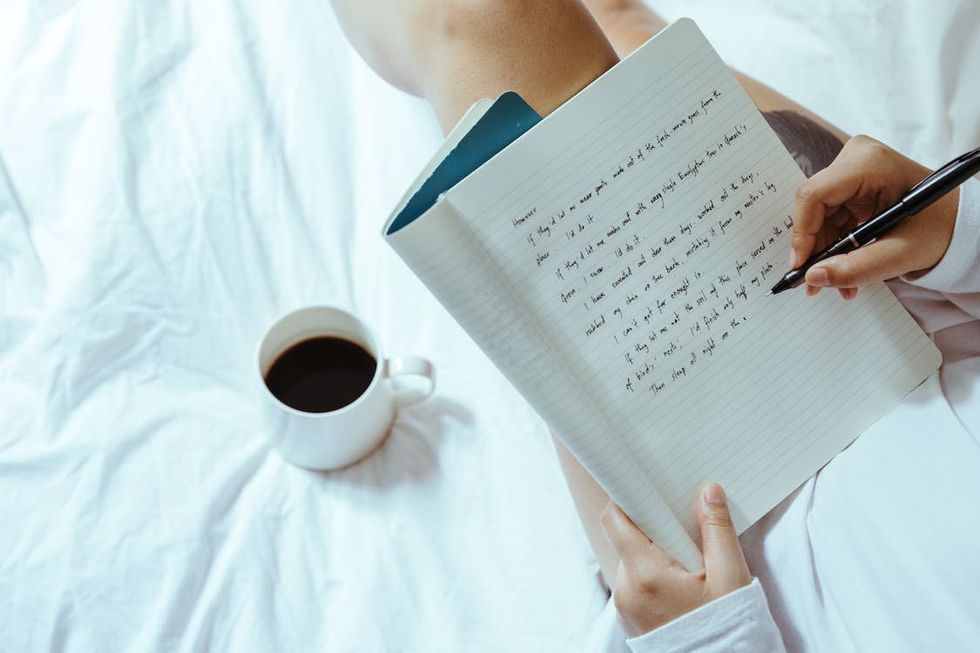 A Girl And Her Pen
Or keyboard, in the modern society...
This is a response to When You Give A Girl A Paint Brush.
'Tis The Season! How To Thrive on Green Beer Day by Emily Templeton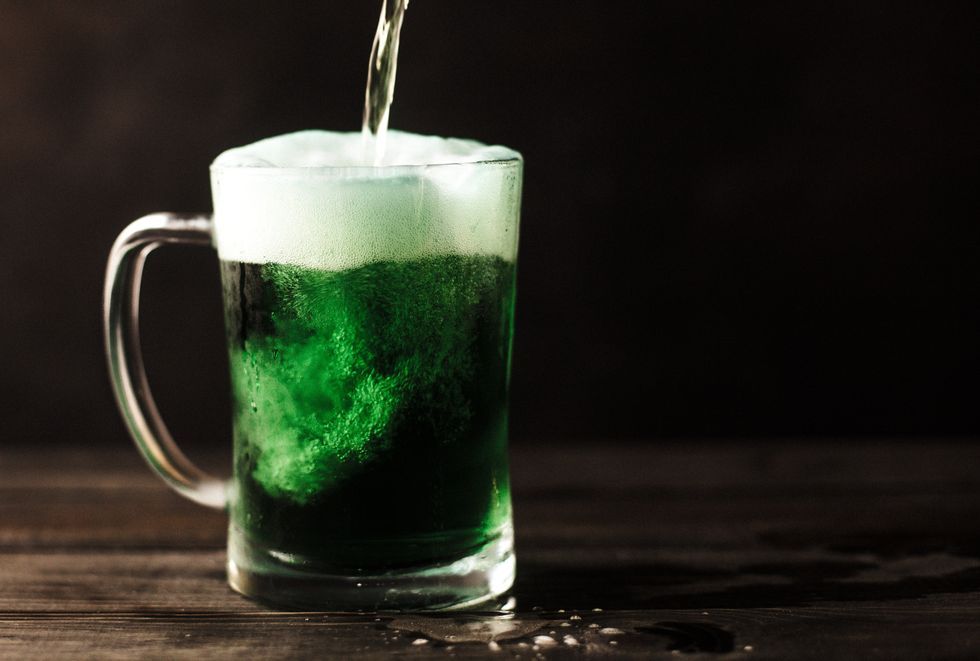 'Tis The Season! How To Thrive on Green Beer Day
To drink or not to drink. The history of the holiday and tips on how to celebrate safely.
This is a response to 10 Things You Can Do Instead Of Drinking Or Partying On St. Patrick's Day.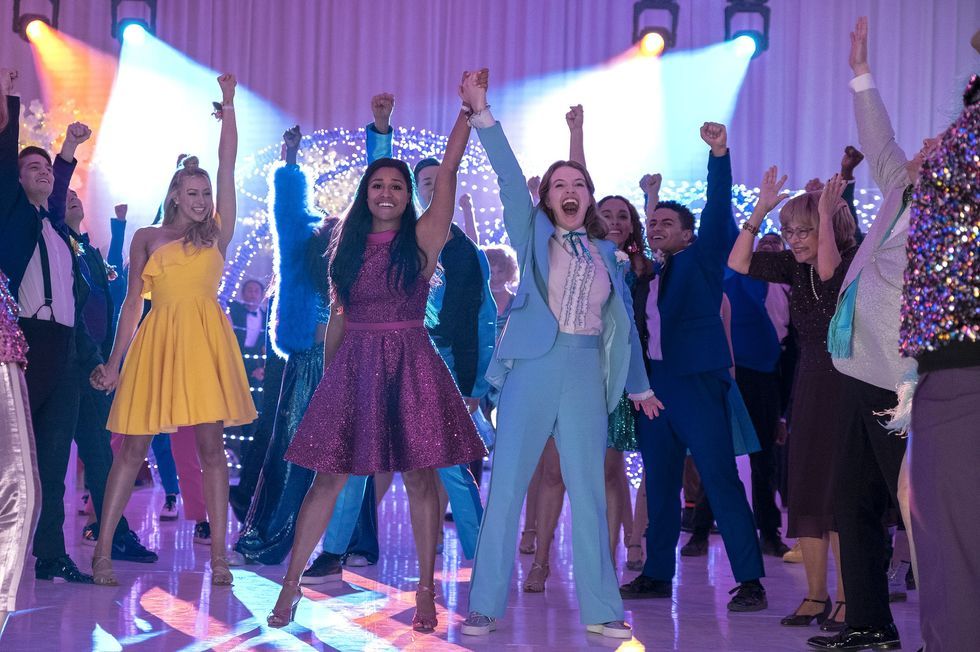 Exploring The Expectations
Just another thing ruined by the pandemic.
This is a response to From Buying The Dress, To Finding The Perfect Date, Prom Is Worth It.
Congratulations to all the writers! We'll continue to spotlight top response articles every week on our homepage and in our Overheard on Odyssey newsletter. Click here to subscribe!
Want to write for us? Our response writer community is looking for new members! Your work will be shared across Odyssey's website, newsletter, and social media platforms. Plus, you'll be compensated by HQ at $10/response for your first 10 articles.
To join the team, write to glorie@theodysseyonline.com. We're excited to hear from you!
Keep Reading...
Show less
Subscribe to Our Newsletter