My childhood revolved around Harry Potter. From hungrily reading book after book throughout an entire summer, to begging my parents to go to anything Harry Potter related. ( I've been to Harry Potter world at Universal Studios, Warner Brothers in both California and London where memorabilia is held and have seen the Cursed Child Play live).
Yes, I'm a huge nerd. However, there is so much more to the book and movie franchise then just the aspect of magic. Yes, the whole idea of magic is cool and that attracts many people to the series, but that is definitely not the only reasons that millions of people have fallen in love with The Boy Who Lived.
1. Strong Female Leads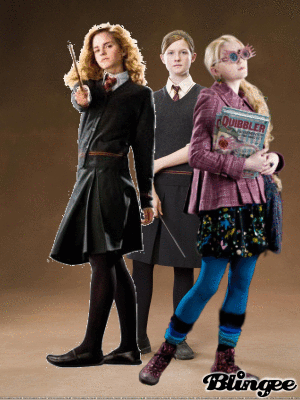 It's so rare to see one strong female lead in a story, let alone three. And yes, I know Hermione does have a bigger role throughout the series, yet Ginny and Luna are strong supporting characters with amazing qualities.
All three show what it is like to be independent, and while Harry ends up saving the Wizarding World, all three of them have huge roles in his success. Hermione showed young girls to show their intelligence. Ginny showed that it is okay to be athletic. Luna showed us that it was okay to stand out. These are characteristics not always encouraged in young girls, so it is great that J.K. Rowling wrote such influential characters for kids to look up to.
2. Quidditch is a real sport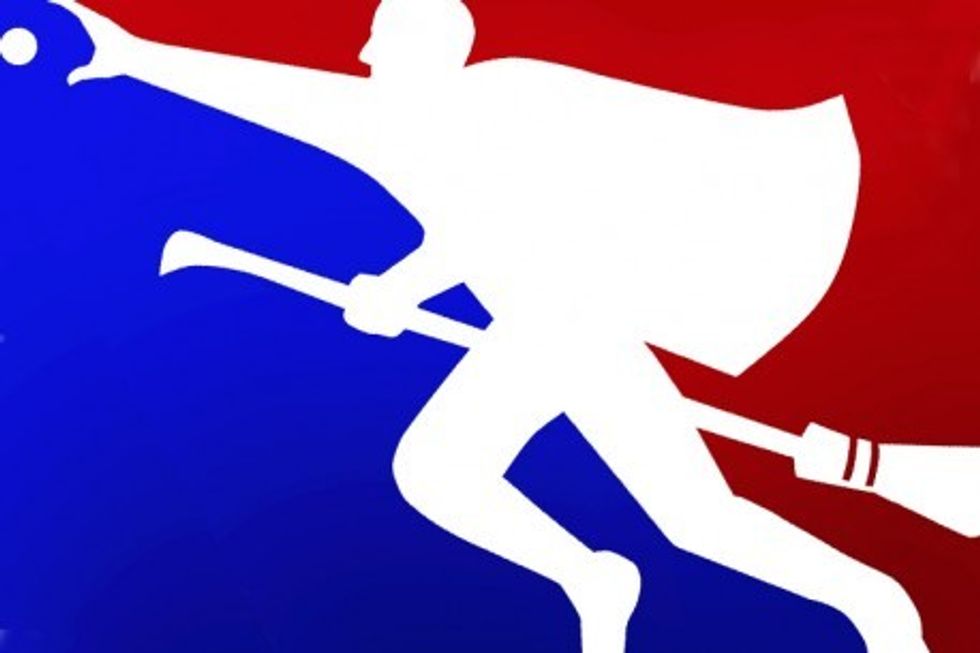 You can take your fantasy world into your real word and actually play the sport popular in the franchise. How cool is it that a made up sport became a real sport?! ( And it is much better then having a real life Hunger Games). You also get to live out your literary dreams in Universal Studios Harry Potter World. What other book series has its own amusement park! It's amazing that a series can give this experience to its fans.
3. J.K. Rowling is amazing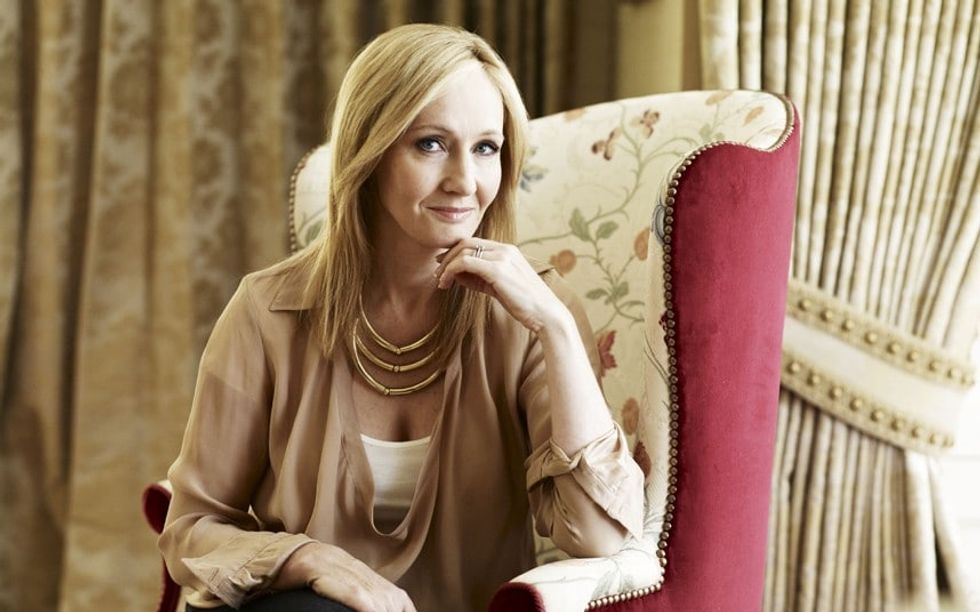 It's so much easier to get behind a series when the author is so great! Not only does she have an inspirational story, started off as a poor single mother who thought of Harry Potter on a train to the first person to get off of Forbes Billionaire List due to charitable actions! You can see the page to her charity, Lumos,here! She truly shows us that it isn't where a person starts off, but where they end up.
4. The Movies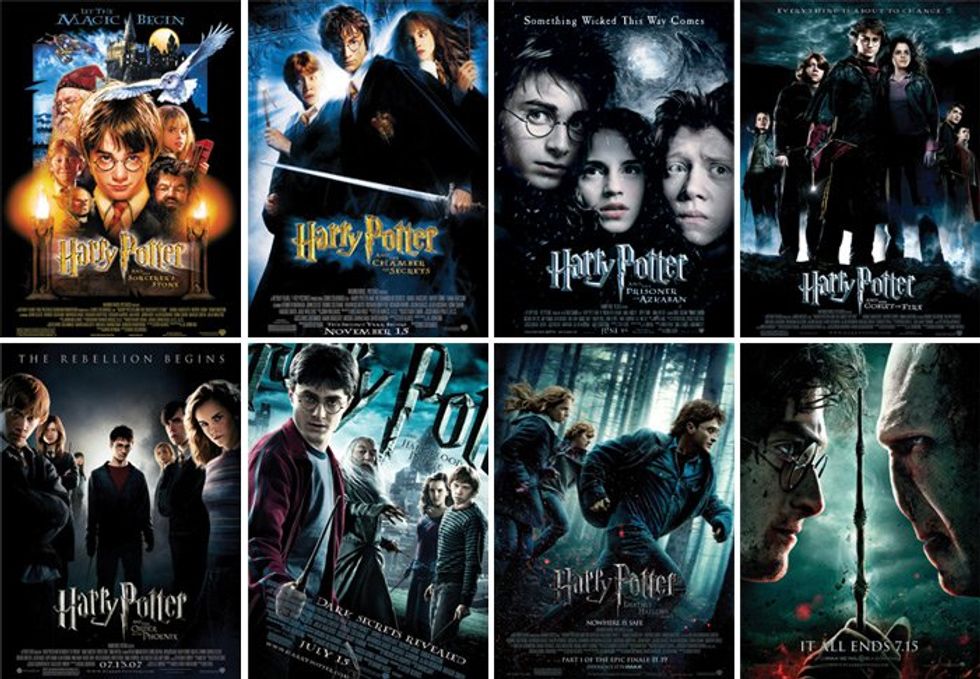 I'll be the first person to say that the books are always better, but these movies are amazing as well! Not only is seeing the magic on screen captivating, but the music scores are beautiful, the casting accurate to the descriptions in the book and the plots relatively close to those in the books.
5. Character Development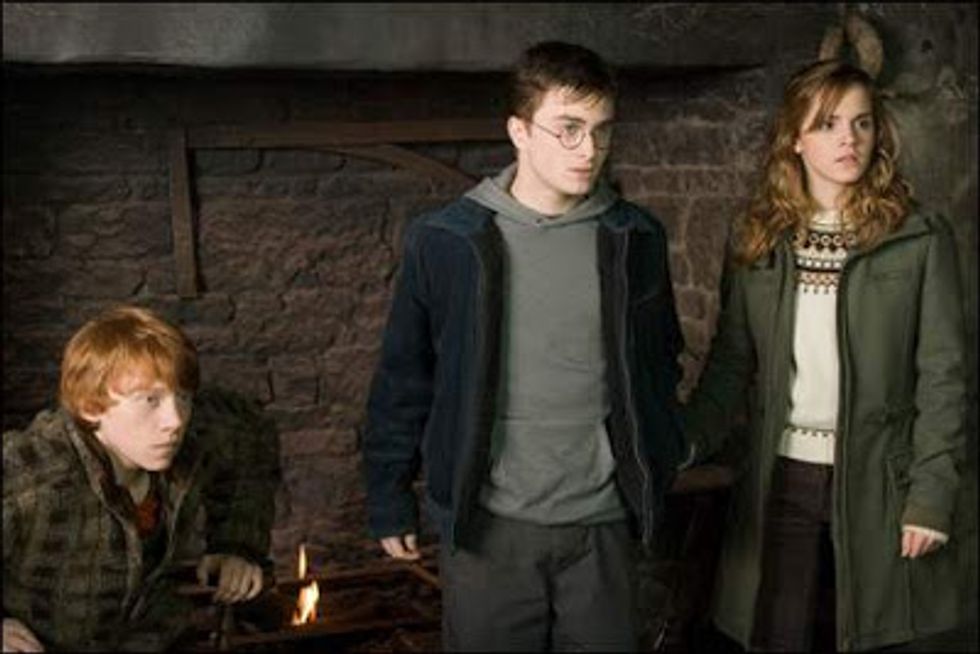 You see how the characters change throughout the series. As they start off in the series at eleven, you can see how they mature, become stronger, and find themselves in the last book at seventeen. (If you have read The Cursed Child you can also see how they changed as adults).
You can relate to some of the struggles they went to as you went through some of the same things, not at a school for magic though, mind you. However, everyone can relate to the sense of feeling alone, trying to talk to their crush, and having mean teachers.
Now here is five out of the million reasons why Harry Potter is an amazing series.