Hannah B.'s journey as the bachelorette came to a heartbreaking end in the season finale.

All of Bachelor nation had been rooting for Hannah Brown to find love during this season of The Bachelorette. However, rumors were swirling the entire season about some of Hannah's contestants, most notably, Jed Wyatt. After an article was published in People magazine alleging that Jed had a girlfriend that he did not break up with prior to filming, fans began questioning the front-runner's true intentions. Week after week, fans watched with bated breath to see if Hannah would send Jed home, but somehow he made it to the final two.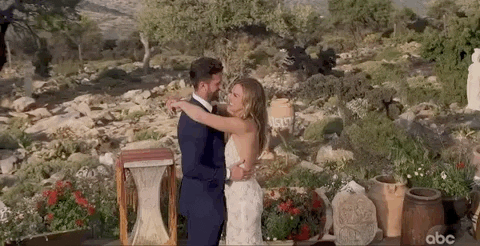 In the finale, Jed and Hannah got engaged in a proposal that even Chris Harrison called "cringe-worthy."

It was hard to watch Jed and Hannah's entire journey while knowing the truth about Jed's relationship status, but it was downright painful to watch the proposal. Especially considering that Hannah had to break up with Tyler C. beforehand, who was arguably the most beloved contestant in Bachelor franchise history. It was really rough to watch Hannah struggle so hard with her decision, only to end up with a man who was lying to her the whole time.`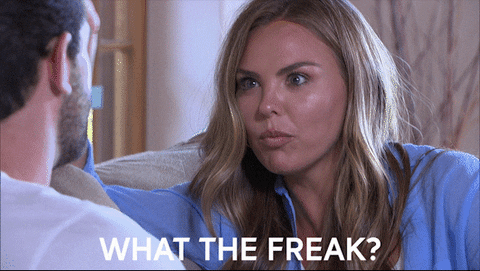 In one of the most dramatic moments in Bachelor history, Hannah broke off her engagement with Jed.

After hashing things out with Jed, it became obvious to Hannah that he was not being truthful with her at all, and so she took off her engagement ring and ended their relationship. It was obviously a very tough decision for her because she had gone through the entire journey of the show and decided to go all-in with Jed, only to realize that he had betrayed her. Not to mention she was in love with Jed and ready to marry him, only to realize he was a different person than she thought. In true Hannah B. fashion, she had no problem being blunt with him and telling him how she felt in a brutally honest fashion.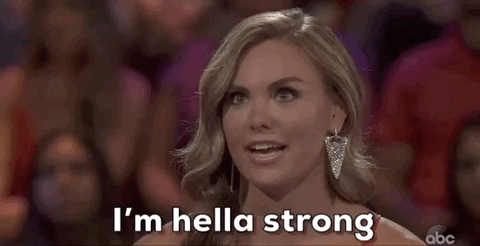 Hannah and Jed's conversation on After the Final Rose was extremely uncomfortable to watch.

Jed profusely apologized to Hannah, seemingly intent on winning her back. He maintained that he still loves her, to which Hannah responded that her feelings had changed because he was no longer the man she had agreed to marry. While the crowd felt inclined to cheer on Hannah's decision, she said, "It's not something to clap about. It's sad." What she said is true, while people like to see a cheater/liar face consequences for their actions, we would be remiss to ignore the fact that Hannah and Jed both went through a tough breakup and lost someone that they loved. It is a sad turn of events.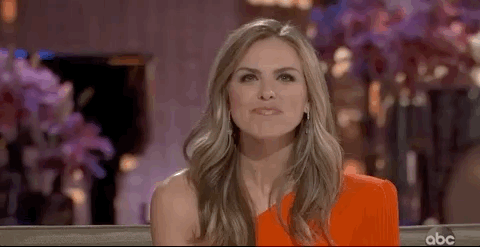 Could there be hope for Hannah B. after all?
On After the Final Rose, Hannah B. also reunited with runner-up and fan-favorite, Tyler C. Hannah made the first move, "You're an incredible guy and I'm a single girl. So, you know, I don't know, I just thought maybe we could go for a drink and just hang out." Tyler agreed to get a drink with her, so who knows what will happen next?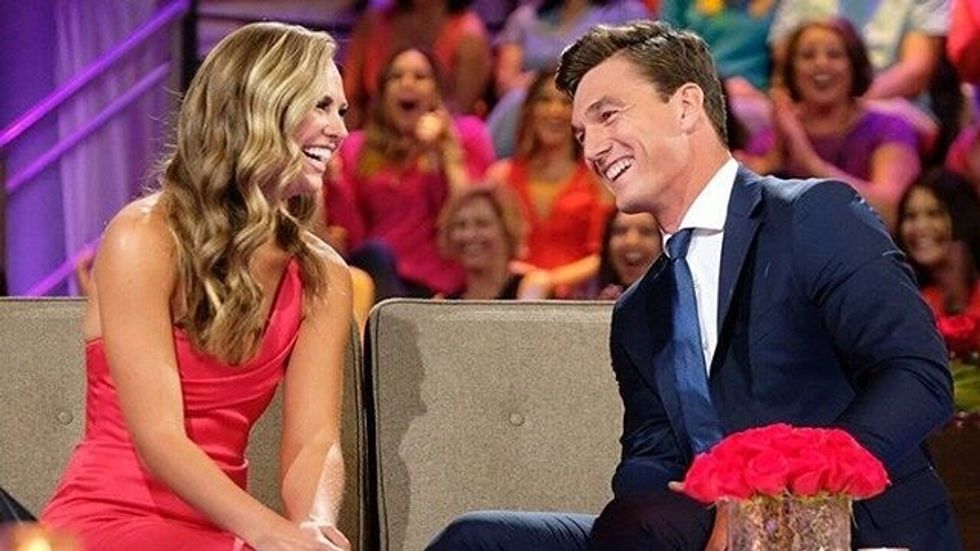 Hannah B., we're all still rooting for you.