The man, the myth, the legend: Alexander Hamilton, the new focus of Broadway's hottest new musical?
Even if musical theater isn't your thing you may, at least, have a general idea of American history and know who Hamilton is--the man who established the Bank of North America, author of "The Federalist Papers," creator of the "New York Post," and a founding father.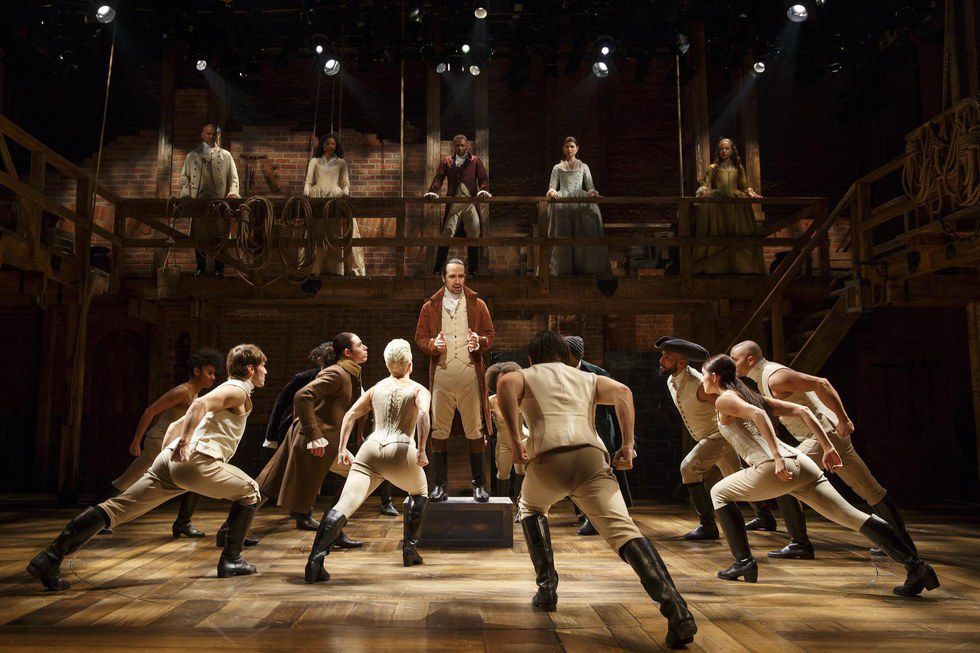 Contrary to the traditional old song-and-dance numbers, Broadway is now lit up with the genius of Lin-Manuel Miranda, who is known for contributions to "In the Heights," "West Side Story," "Bring It On the Musical," and (soon-to-be) "Moana." Not only is he a recipient of the MacArthur fellowship, he is the writer and star of the shining star that is "Hamilton," a currently sold out show.
There has to be a reason why people like Madonna and President Obama have made time in their hectic schedules to see this spectacular new hit. A biographical rendering of founding father and U.S. treasury secretary, "Hamilton" is a wonderful and extremely relevant addition to Broadway history. As Miranda explains, it's a story about "America then, told by America now." This musical is important and is changing Broadway for the better in these ways.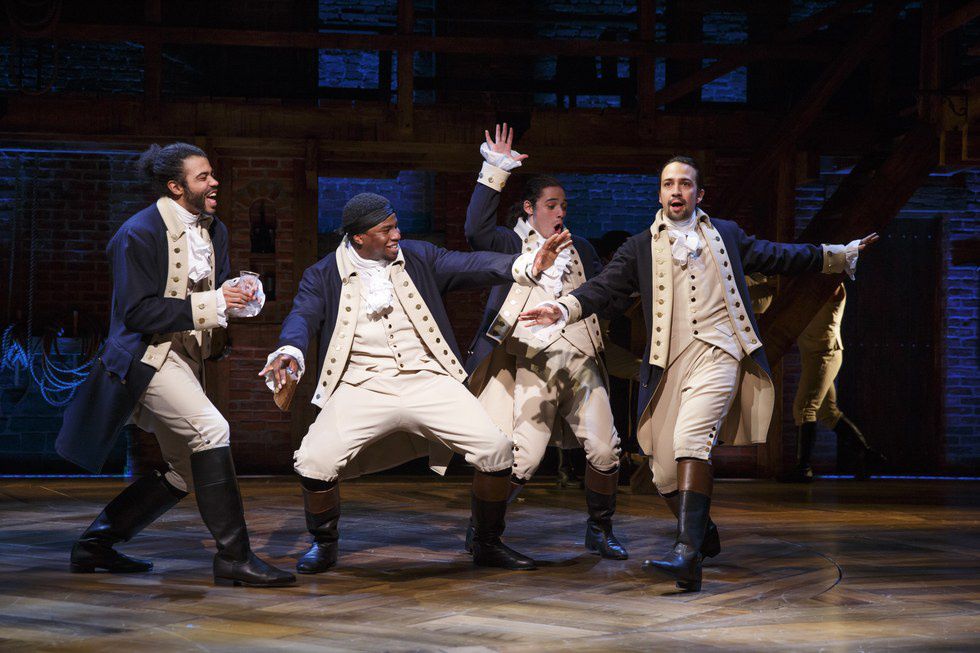 The music is revolutionary.
To be honest, if the music wasn't good then there wouldn't be a show. Lin-Manuel Miranda completely topped himself with the rhythms and lyrics and each song is an individual gift that shares the struggles, victories, and thoughts of Hamilton. With each line flowing into the other, I know I'm hooked on the soundtrack via Spotify.
Because this show defies what we know to be a "normal musical," Miranda also recruited The Roots' Questlove and Black Thought to produce a recording and cook up a concoction with more grit, depth, and hip-hop flavor.
Don't believe me? Take a listen for yourself. Since the album's release on September 25, the 46 tracks together have broken Broadway's album sales records and earned praise from critics and fans alike. The combination of what used to be two opposing music genres has now made "Hamilton" even more popular and worthy of its coming-of-age status.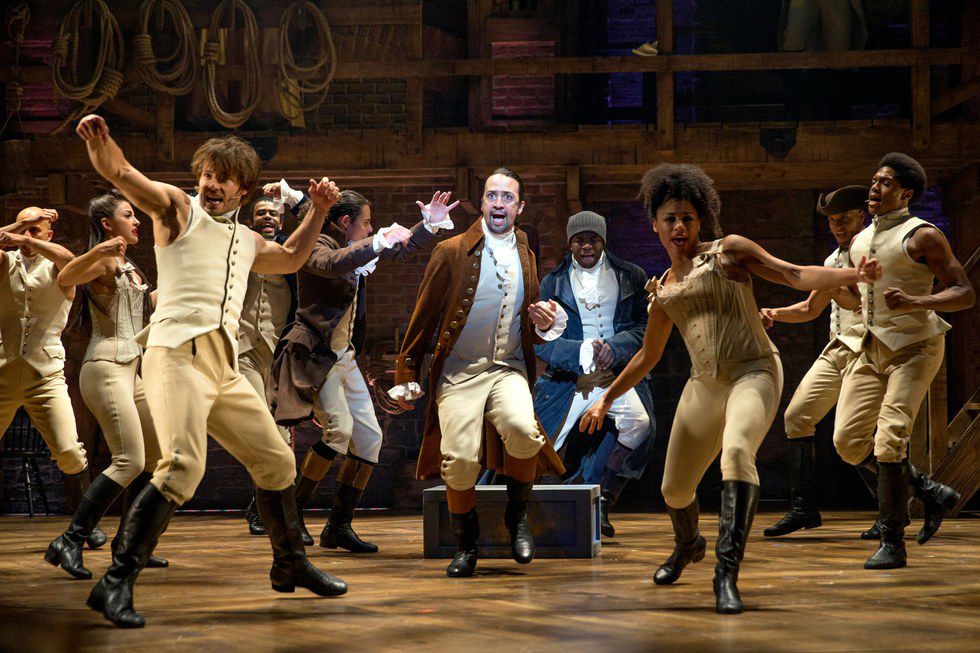 Not only are some of the songs simply classic ("My Shot" and "Alexander Hamilton"), but "Guns and Ships" arguably holds the honor of being the fastest song in the fastest-paced musical theater production of all time. The whole show fits 20,000 words into 2.5 hours. Plus, "The Schuyler Sisters" and "Helpless" have the catchiest female harmonies that you'll find yourself singing for hours. Don't even get me started on "You'll Be Back" and "I Know Him," featuring the lovely croons of Jonathan Groff.
Honestly, there's a song for everyone in "Hamilton," from typical musical theater geeks to hip-hop enthusiasts and even newcomers who have never heard a showtune in their entire lives.
History comes alive.
Considering that most musicals are completely fiction, "Hamilton" encourages people to take a closer look and appreciate American history. If you have ever been in a high school history class, or even a junior high one, you've probably learned about the general overview of the American Revolution. However, this show divulges to the reader the perspectives of multiple, pivotal characters that actually existed. If it takes the theater to get people more interested in history, then so be it. This is the show for them.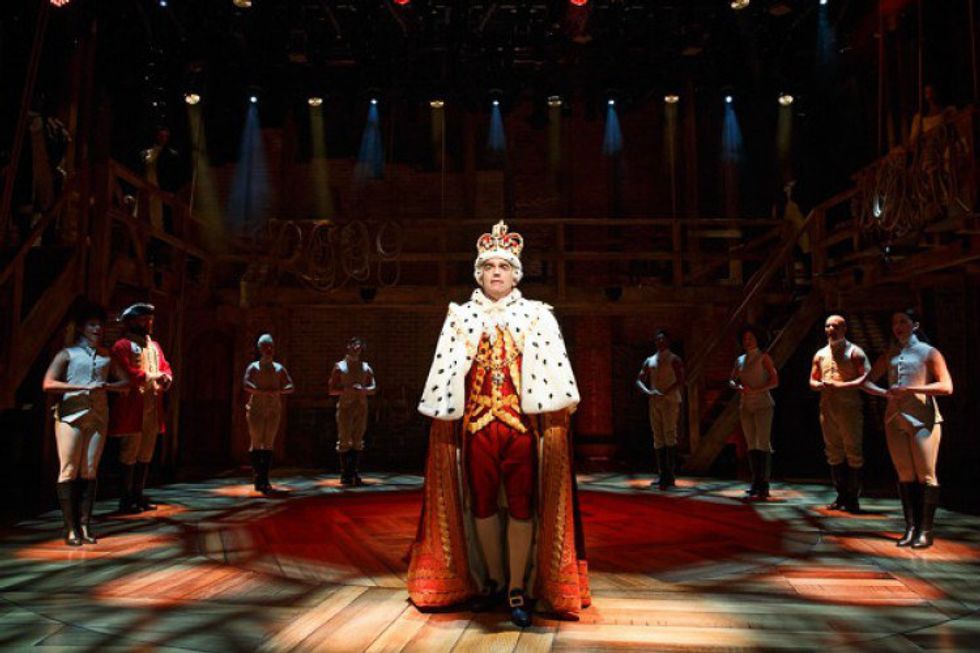 Not only does the show address politics and government, but it transcends the boundaries that have been built up over time. Both Dick Cheney and Hilary Clinton have seen and loved the show. Many critics are declaring that every presidential candidate should take time to see it. They're not only encouraging candidates, but regular citizens too. "Hamilton" makes history fun and cool, a reminder of where we came from and maybe how to go forward.
The cast is fantastic.
One of the best parts about this show is the "color blind" casting, which fully features people of all races in the leading roles. It's great knowing that race is not relevant to this historical journey because of the idea that retelling it should not focus on race at all. Anyone can be in this show, anyone can change their lives, and anyone can go on to tell such an important story.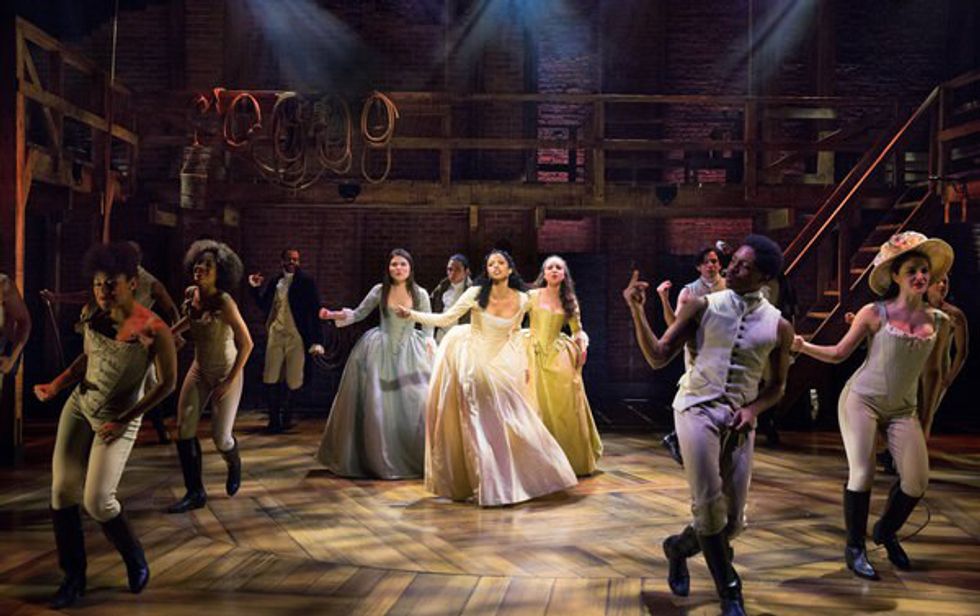 Yes, I still think of a bunch of old, white, stuffy men in wigs when I hear the words "founding fathers." That's because, without a doubt, that is exactly who they were. "Hamilton" creates a beautiful melting pot where the people look a lot like the people who we know in our nation today.
Miranda, the creator and lead, is a Puerto Rican American. His friend, and eventual enemy, Aaron Burr, is played by Leslie Odom Jr, an African American. In fact, the cast supports many minorities, including women who also play Revolutionary soldiers. It's funny how the cast is so revolutionary in today's day and age. Even though "Hamilton" has received applause for its diverse casting, each person delivers an outstanding tribute and performance that should overlook racial boundaries and open the minds of the audience, leaving all preconceived notions behind.
---
I was interested from the very beginning as someone who enjoys hip-hop, history, and musical theater. I cannot stress enough how phenomenal this musical is and how everyone should listen to a few songs just to get a feel as to what an award-winning musical sounds like. Let's be real. I'm simply obsessed with "Hamilton" and I have no intention of stopping.