There is no wrong or right way to view art, but if you want your viewing experience to be enlightening, here is some advice to consider: you only need two eyes, a bit of patience and an open mind.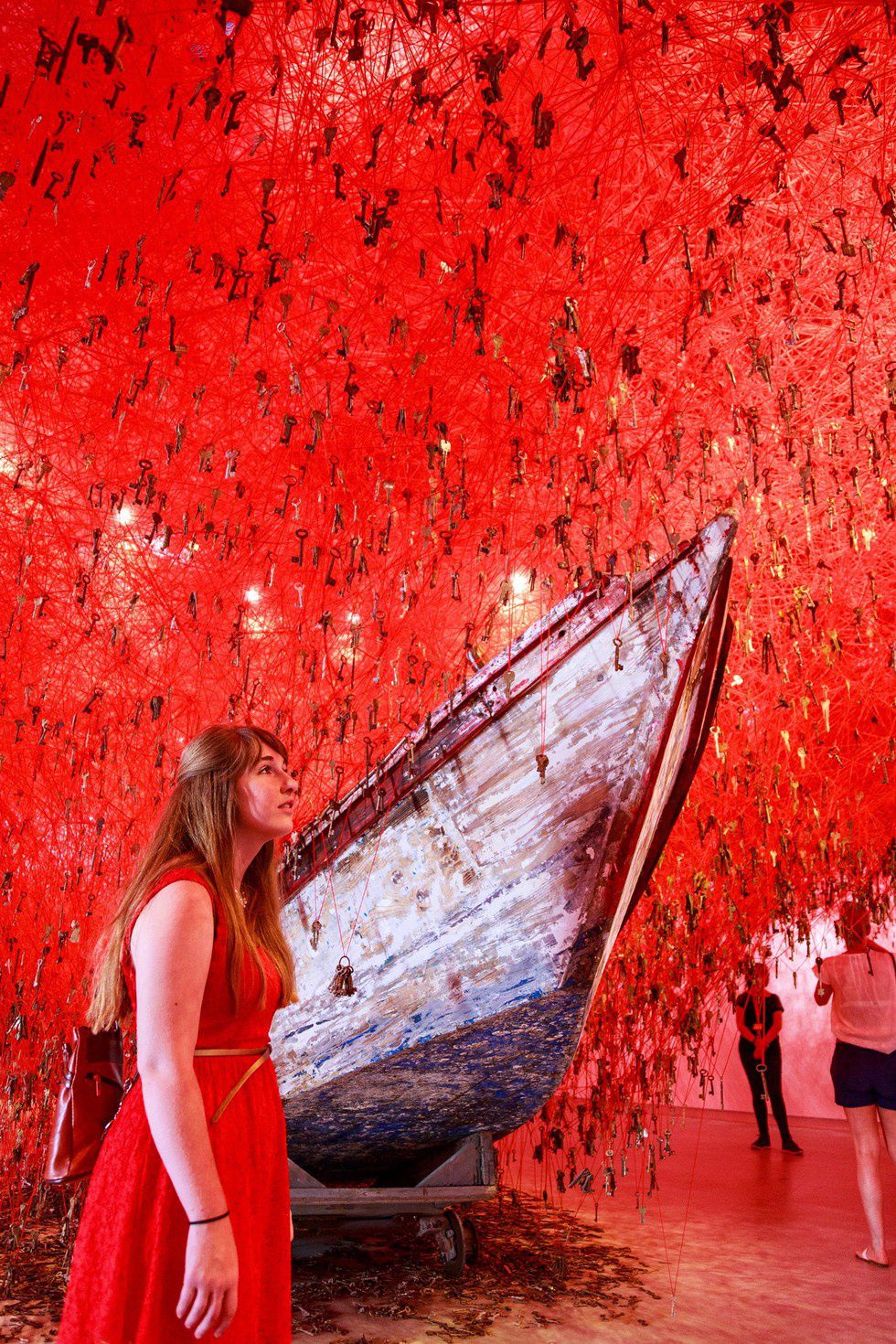 A photo of myself walking through Chiharu Shiota's A Key in the Hand Exhibition in the Japanese Pavilion of the Venice Biennale.

Be Present in the Moment. When you visit a museum or gallery, make sure you don't have any distractions. Take time to smell the roses. Let go of daily concerns, and pay attention to the artwork around you. Experience it with all of your senses. In the past, one could only experience art with the eyes, but now there is high art that requires you to use your eyes, nose, touch, hearing and sometimes but very rarely, taste. This requires a lot of focus on your part, but in doing so, you heighten your experience.
The amount of artwork for you to see is endless, so why not enjoy it?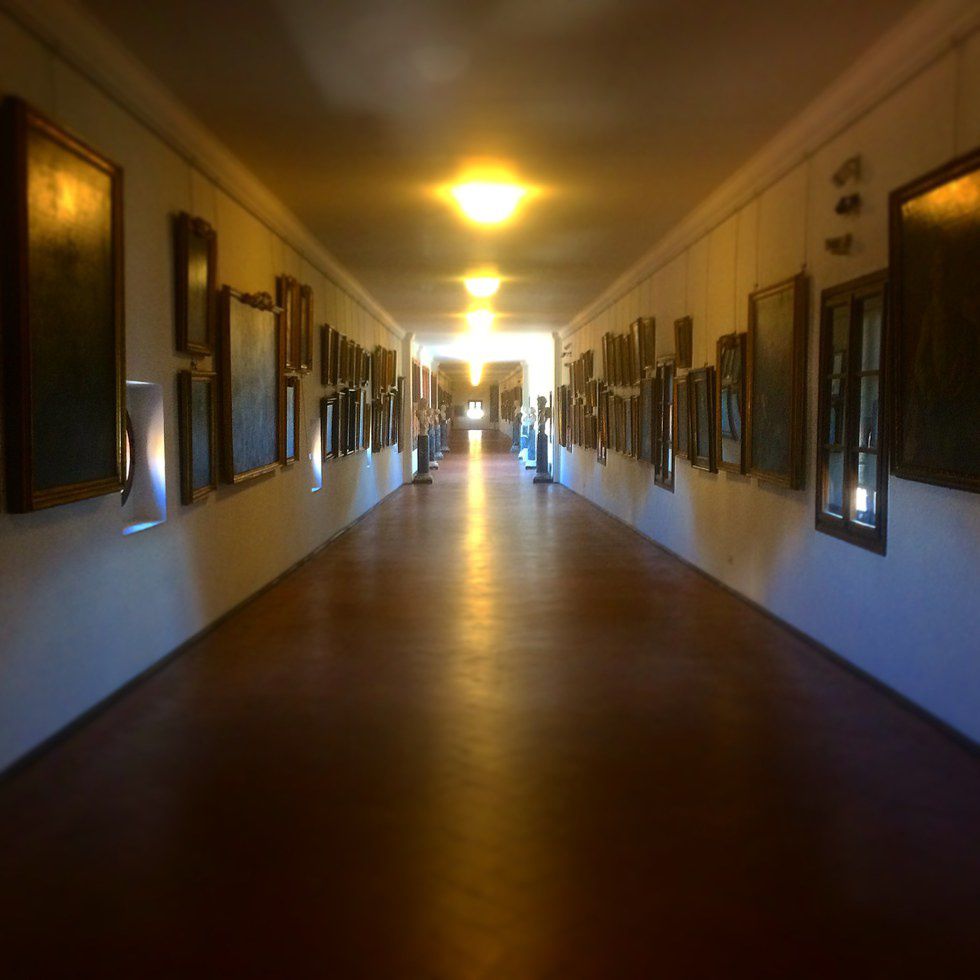 A personal view down the long Vasari Corridor in Florence, Italy.
Put the cellphone down. There is some etiquette to consider when it comes to cellphones for both your own benefit and those around you. A museum bench is not the place for posting or perusing social media. The bench is for contemplating artwork. I once met a museum intern at the National Gallery in London who was beyond frustrated with the hordes of tourists who were more interested in their cellphones than the original artwork hanging on the walls in front of them.
In reality, the two acceptable uses of a cell phones in museums are googling artists or taking photos.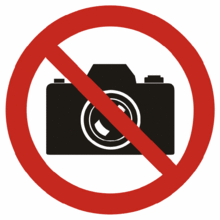 Don't forget to look for this sign when entering an exhibition.

Look through your own eyes. On the subject of photography, don't be too camera happy. Before you enter a museum or gallery, check to see if photography is even allowed. There are some people in this world who view entire art collections through the lens of their cellphone camera. In doing this, they don't get to appreciate the art with their own eyes. Don't be this person. Take the time to look and consider the art. Limit yourself to a few photos a museum visit. This will let you have a more personal experience, and hopefully you will spend more time looking at the work instead of snapping a photo and walking away. Odds are, there are better reproductions online and in the museum gift shop. Of course, a photo can be one of the best memoirs of a moment you had with the work.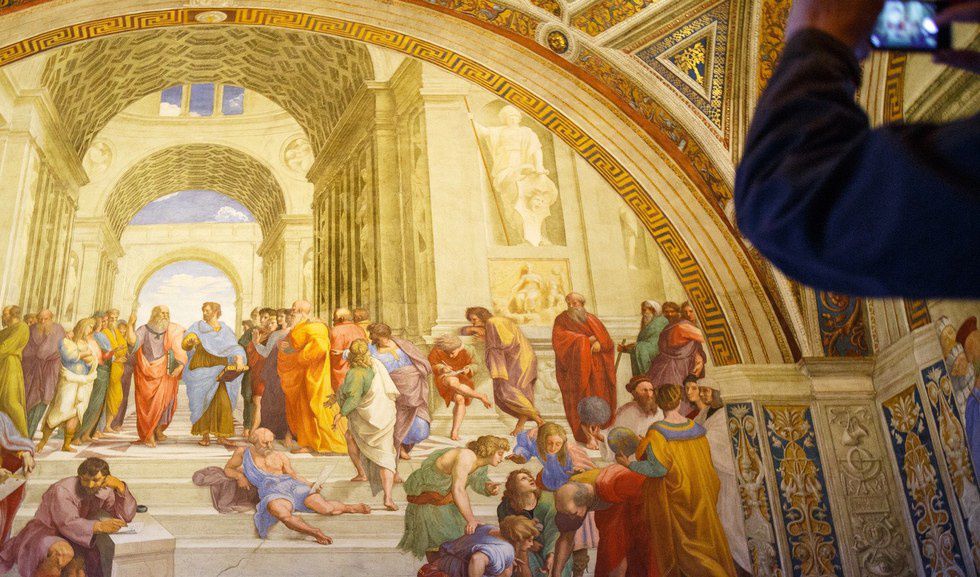 There will always be lots of people taking photos in front of famous artworks.
Bring a pen and some paper. Another way to record a moment is to write or draw. I always bring a sketchbook with me when I go to visit a museum. Not only is it useful for recording my experiences, it is also handy for writing down the names of the artists I see. This lets me go back and look at the work later on. Jotting down the thoughts the art provokes allows you to get the most out of your art experience.
This is a photo my friend took of me as I drew from the
Belvedere Torso
in the Vatican.
Artists want to give their viewers an experience, and a viewer will only get as much from an artwork as he or she is willing to put in. Art is at its very best when it provokes us to have new thoughts and ask questions about the world around us. It is not about how many hours were put into its creation, who made it, or how well it was rendered. Forget the statements "my child could do that" or "I can't draw a straight line" because that is not what art is about. Instead, come with an open mind, and give the art the time and consideration it needs to move you. Some people respond to art with prior knowledge and others with curiosity. It is important to just be yourself because your interpretation is just as important as anyone else's.

In the end, art is everywhere when we open our eyes to see.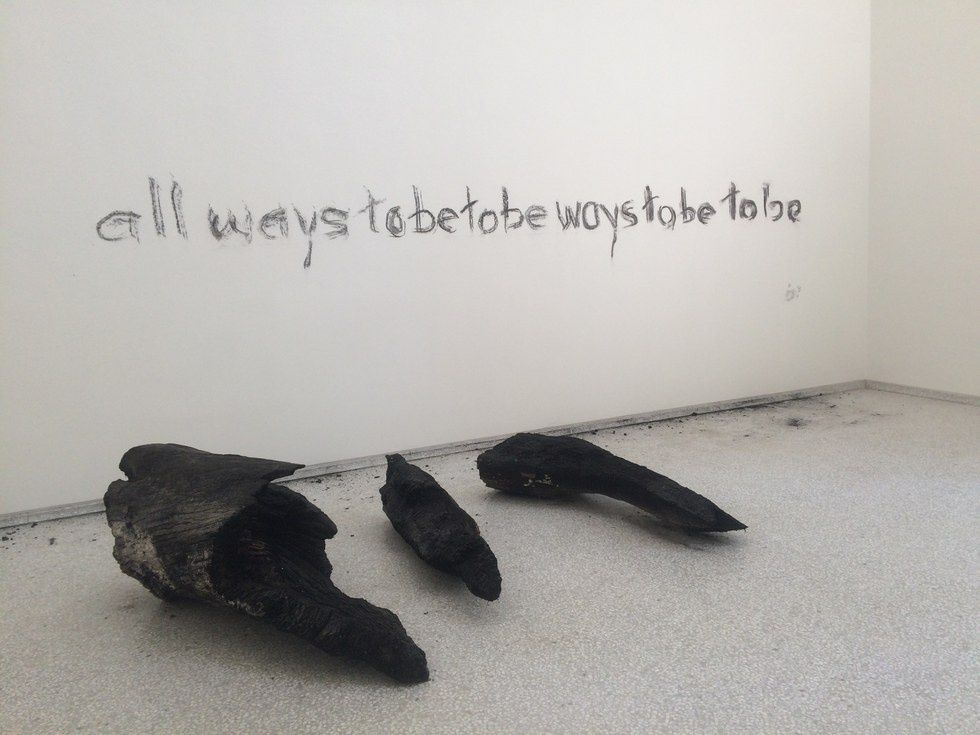 This is a piece I saw at the 56th Venice Biennale by Herman de Vries describes both humanity and transformation, but I believe it can refer to all the forms art can take, as well.