Gov Ball isn't all about the performers. Yes, the music talent they manage to jam pack in is almost inconceivable, but there's a little something else that helps to sweeten the deal: the food.
With so many musical acts packed into three days, several beer tents (including a beer garden) and a Tito's Vodka Stillhouse Lounge, you need to fuel up. Here's your guide to the acts you need to see and what food you should bring along for the ride.
Friday
1. Michael Kiwanuka + Melt Shop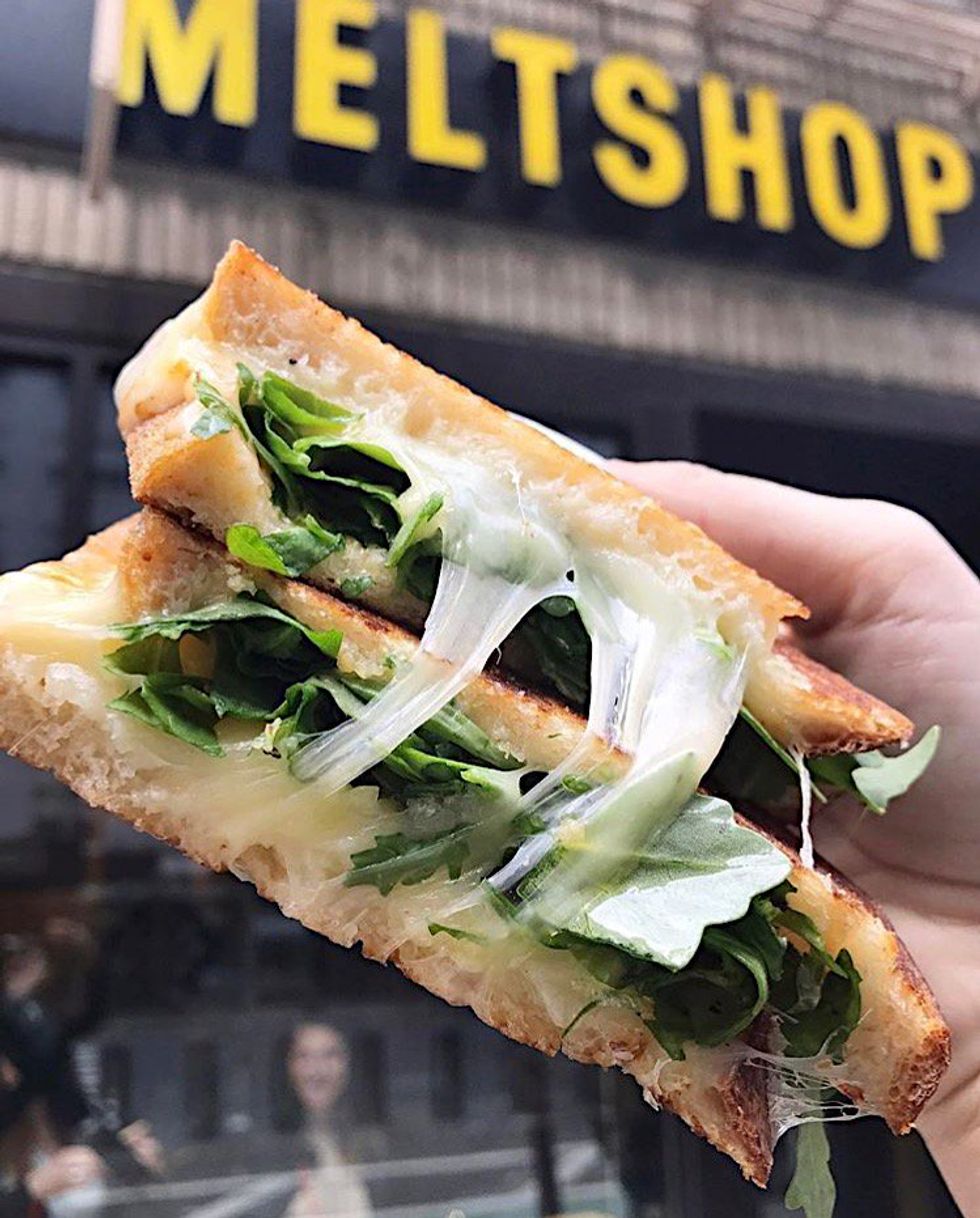 You've probably heard Michael Kiwanuka's "Cold Little Hearts" in the opening credits of "Big Little Lies." His soulful tunes would make anyone melt into a puddle and are the perfect match for a good grilled cheese.
Luckily, Melt Shop is right on the outskirts of the Big Apple Stage where he'll be performing, so you can grab and go quickly. There's no better way to feel at "Home Again" than crying with happiness into layers of melted cheese.

2. Lorde + Uma Temakeria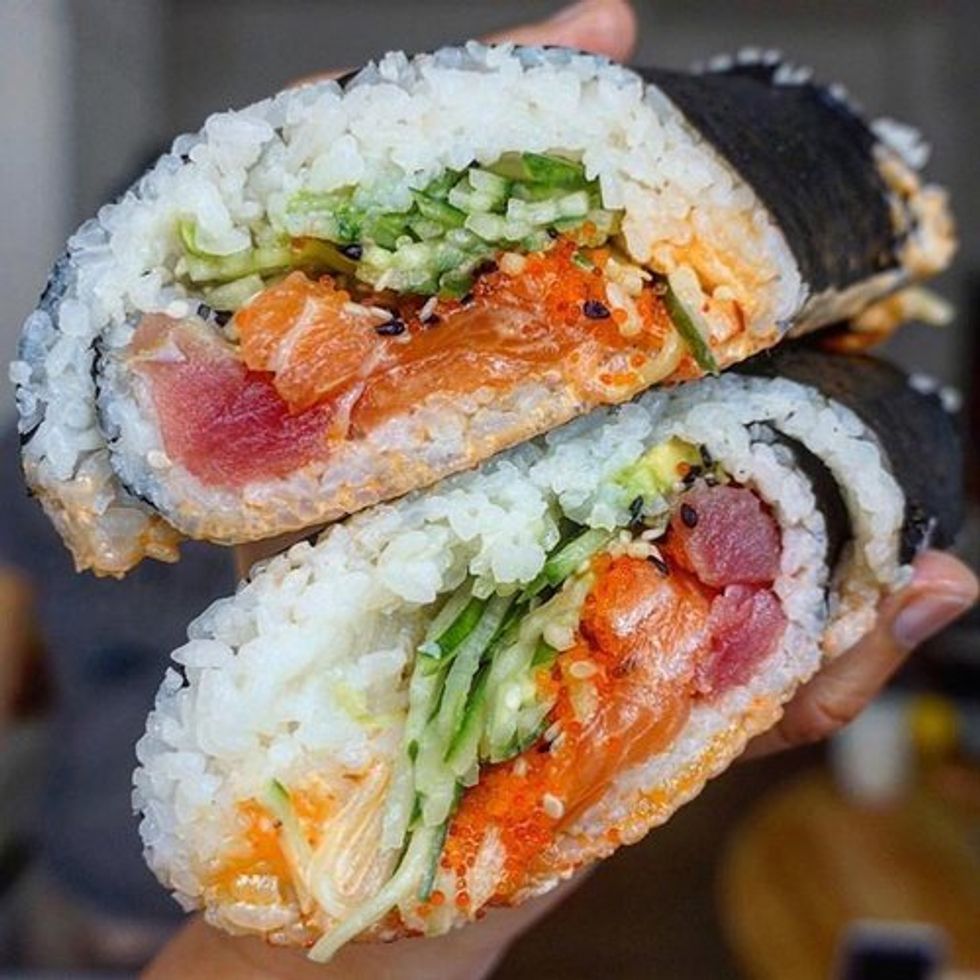 You better believe Lorde is ahead of the curve. She brings a twist to everything she does, like when she premiered her
EP cover bejeweled from head to finger clutching a rat
.
Want to bring a classic to the next level? Grab one of Uma Temakeria's sushi burritos. It's near the main stage where Lorde will be performing from 7:30 to 8:45 p.m. and happens to be the perfect meal to hold while squeezing to the front of a crowd, singing along to Green Light. Only con? You may be chased down by girls with glitter freckles trying to Instagram it.
3. Chance the Rapper + Luke's Lobster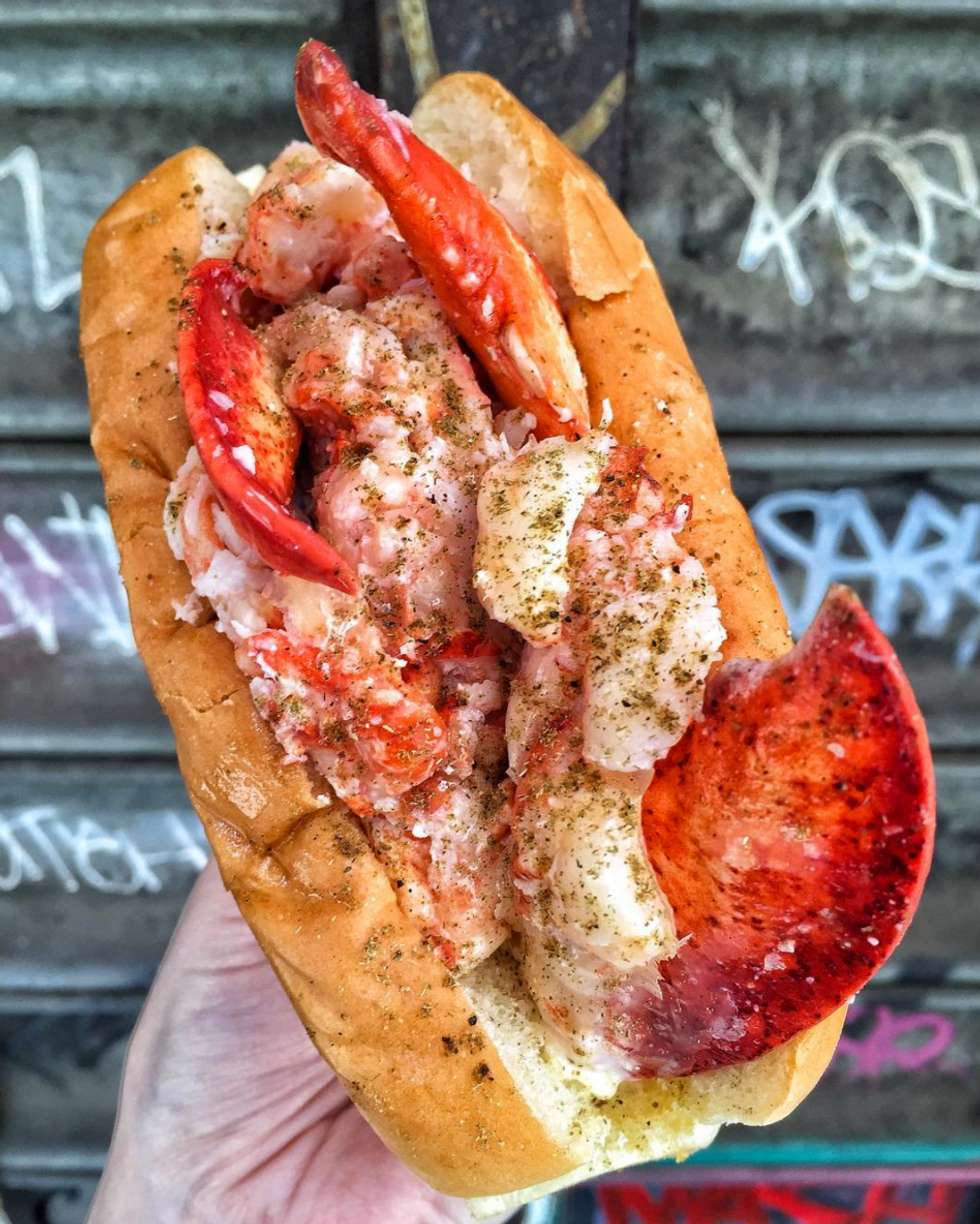 By the time Chance shows up to perform on the main stage at 9:45 p.m, you've filled up on beer, carbs, and beer again. This is the perfect time to grab a little snack to keep your energy high. After all, you can't party
"All Night"
without a little something in your stomach.
And what better snack than one of Luke's Lobsters fresh lobster rolls? It's as fresh as Chance's music and is 10/10 in terms of taste.
Saturday
1. Rae Sremmurd + The Nugget Spot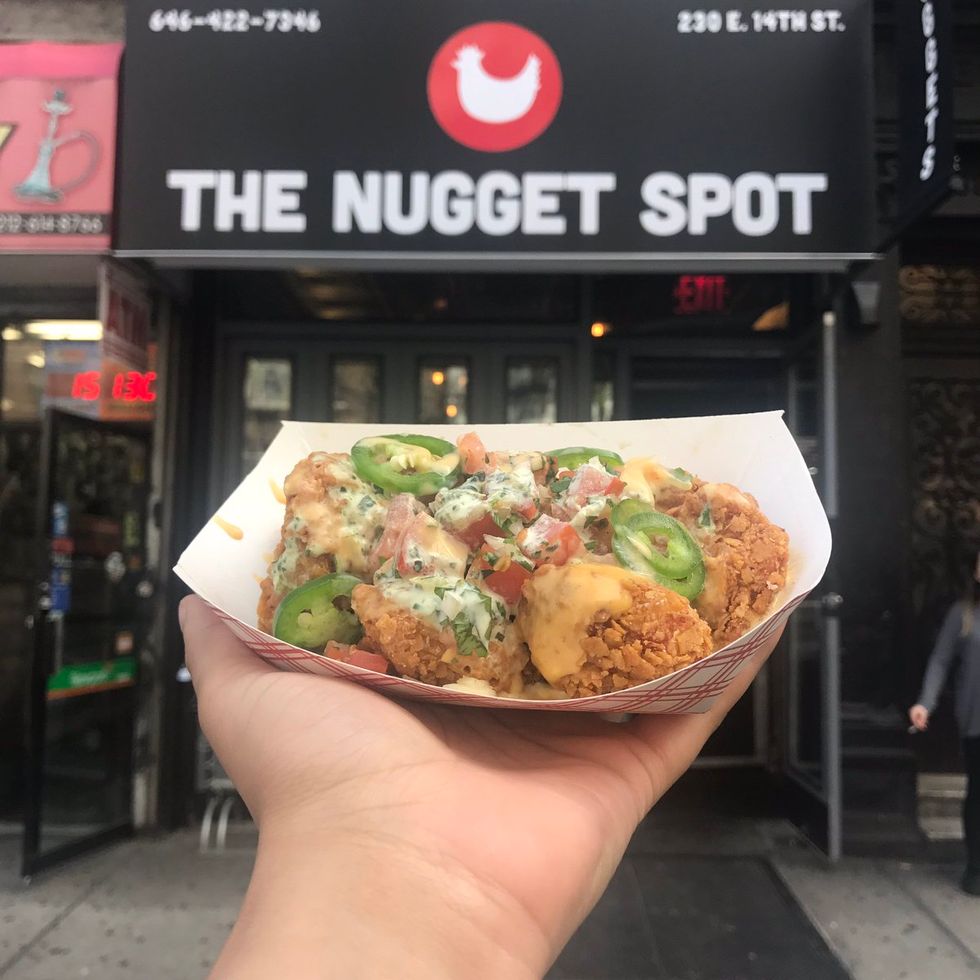 With nuggets on their menu ranging from the Southern Belle to Cap'n Crunk to Cheese N' Chong, there's something here for everyone to "Swang" to.
Rae Sremmurd will hop on the Bacardi stage at 3:45 p.m, so this is the perfect midday snack to pop in your mouth before you go pop, lock and drop it. And it can only add protein to your "No Flex Zone."

2. The Head and the Heart + King of Pops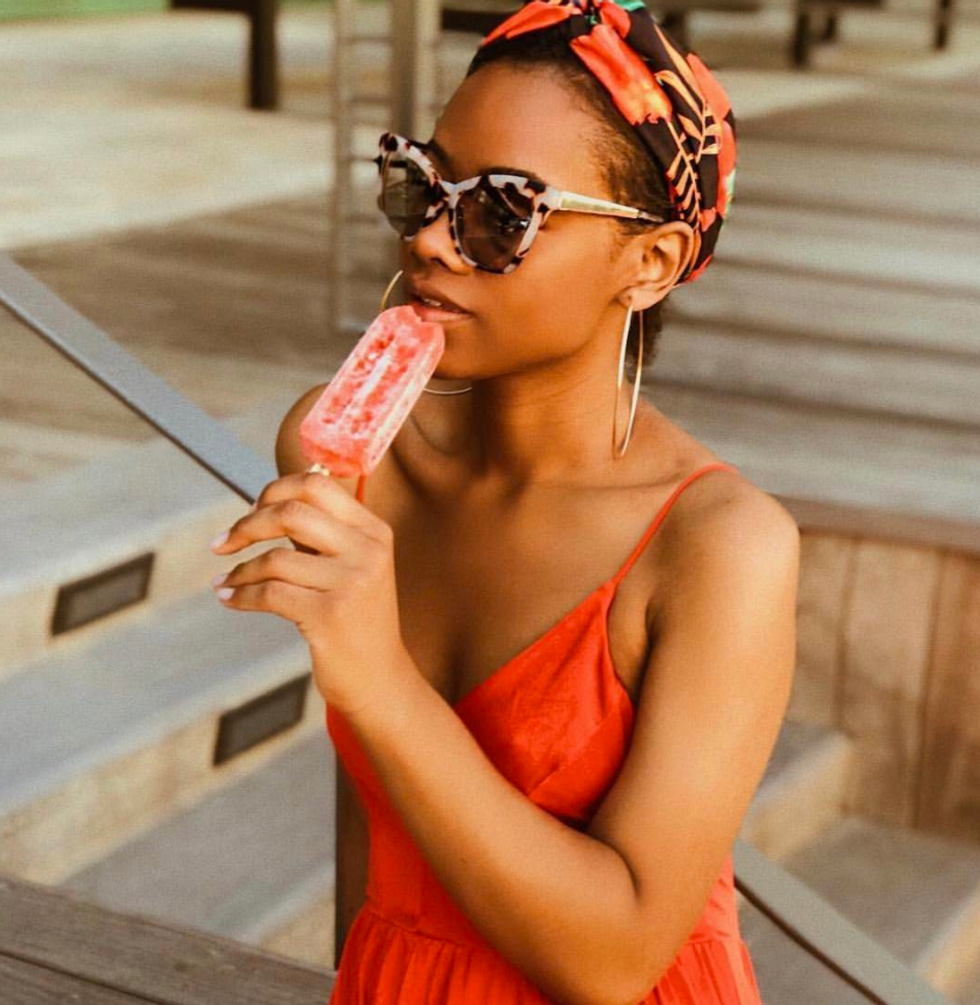 The Head and the Heart always transports me to being outdoors, feeling the sun on my face and riding around in a car from the 70s with the windows down. In these daydreams, I also happen to be a descendent of Stevie Nicks.
There can be no better pair for their unassuming tunes than a sweet, crisp popsicle from King of Pops. It's nearby their 4:45 p.m. show at the Gov Ball NYC stage and will have you traveling "Rivers and Roads" of the past, feeling like a true folksy god or goddess.
3. Banks + Taiyaki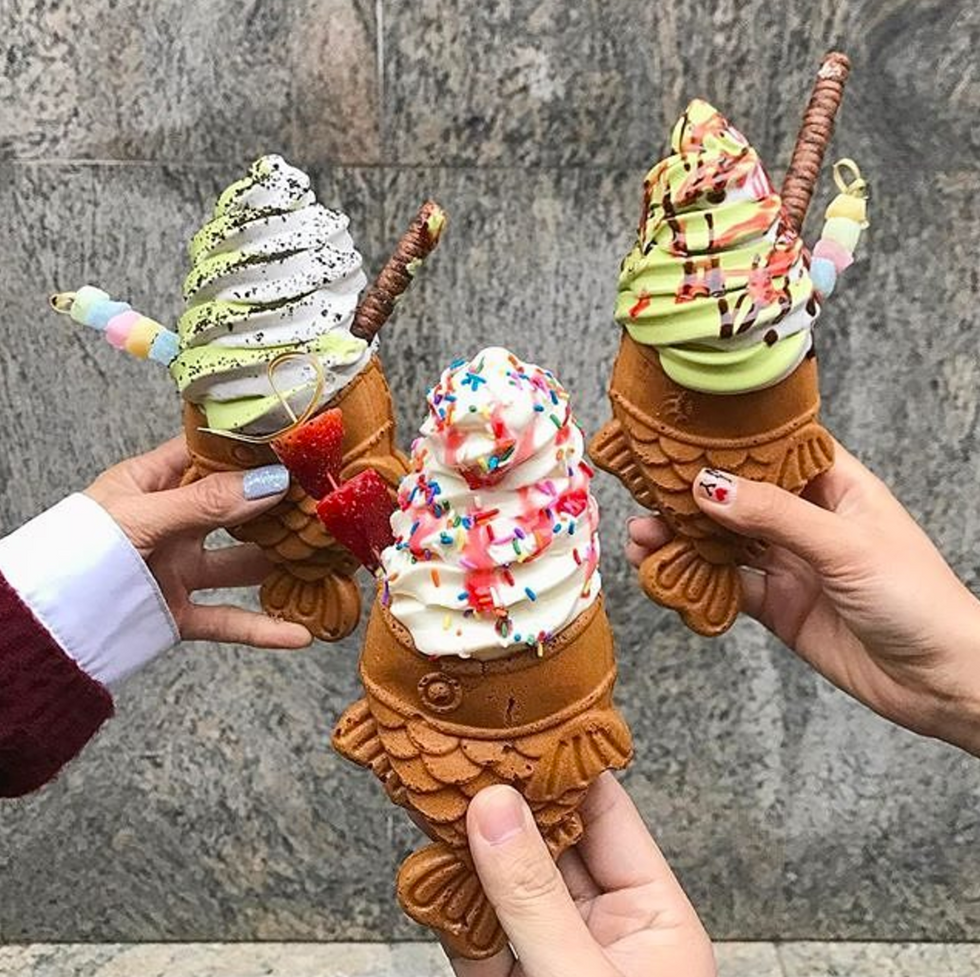 Okay so this is a ton of dessert, but while you're at a music festival wonderland, you might as well treat yoself. Before Banks performance at the Bacardi stage at 8 p.m., you can grab one of these mystical treats.
Can't promise the "Waiting Game" won't be too long, but this is the perfect accessory to bring while jamming out to "Fuck With Myself." Nothing says "I used to care what you think about me" (but now I don't) than planning out the perfect Instagram picture with one of these babies.

4. Childish Gambino + Pizza Nova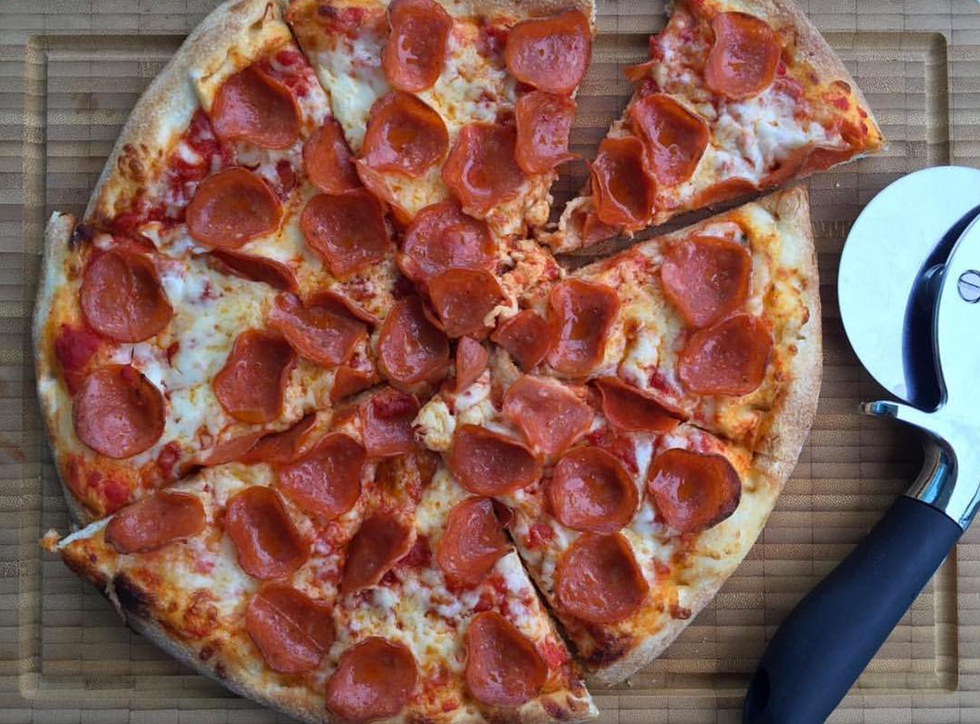 Childish Gambino will be on at 9:15 p.m. Saturday night on the Honda Stage. Get ready for an hour and 15 minutes of glorious Donald Glover with one of these delicious pies from Pizza Nova.
Whether or not you're "Sober" at this point, this pizza is sure to rev up your energy for the last performance of the night.

Bonus points if you wear "Sweatpants."

Sunday
1. Cage the Elephant + Big Mozz Sticks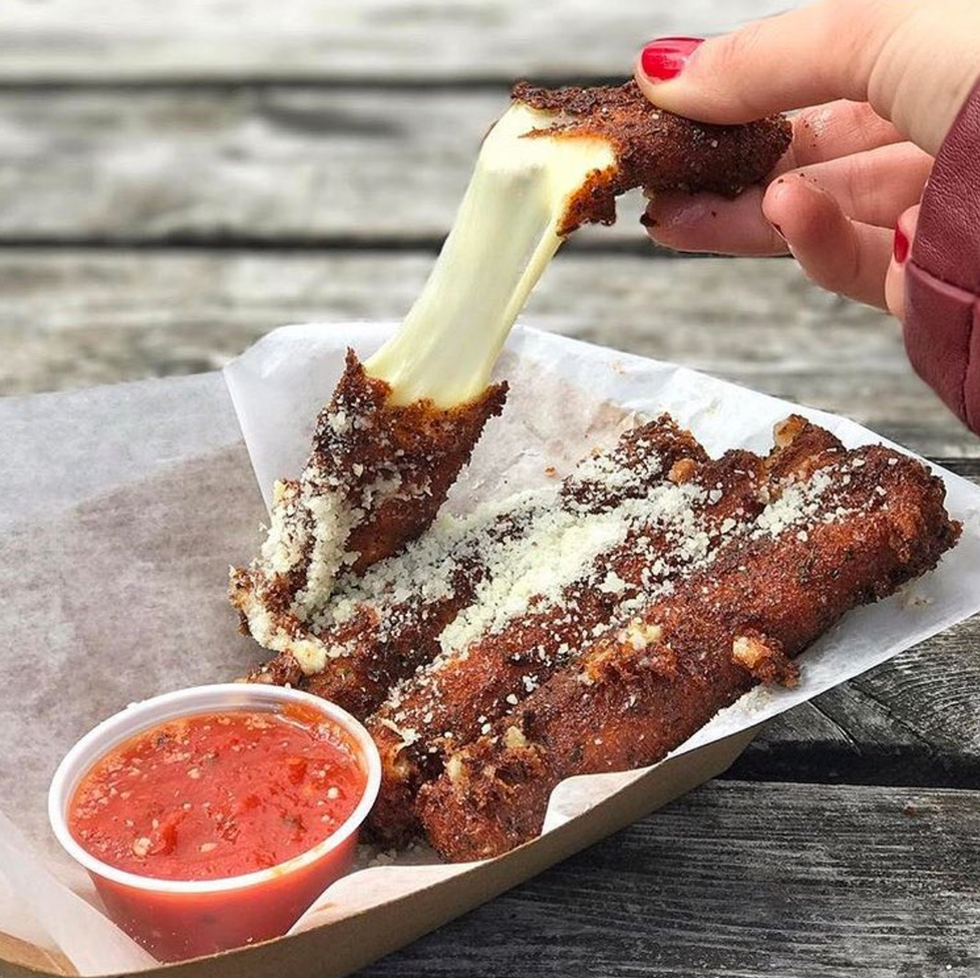 If there
"Ain't No Rest For The Wicked,"
then there is no excuse for missing out on these bad boys. Make a pit stop at Big Mozz Sticks before heading over to the Gov Ball NYC stage at 6:45 to see Cage the Elephant.
These sticks stay true to its name and, though they look like "Trouble," there's no better choice you can make.

2. Logic + Wowfulls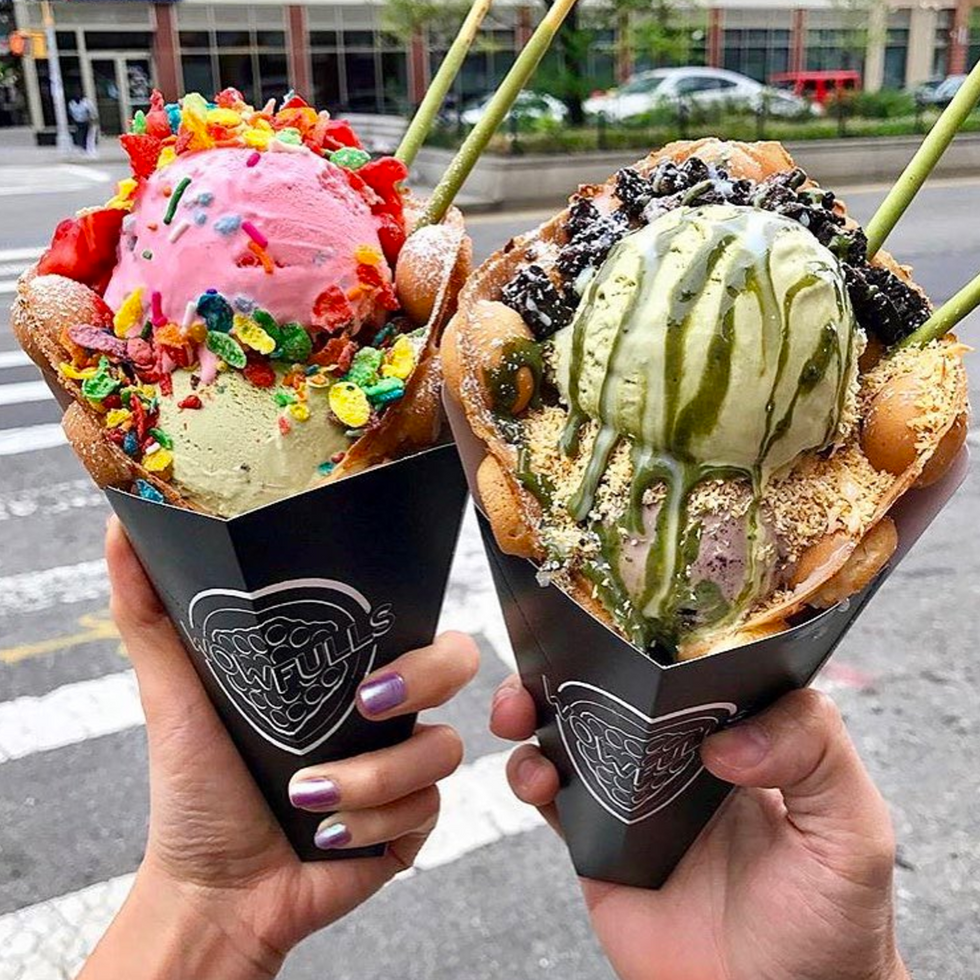 Logic has exploded onto the music scene with a vibrant new album this year, so there's no better pair for his show than Wowfulls. Grab one of these ice cream/waffle concoctions before heading over to the Big Apple Stage at 8 p.m.
After all, "Everybody" needs a little sweet something.
3. Wiz Khalifa + Takumi Taco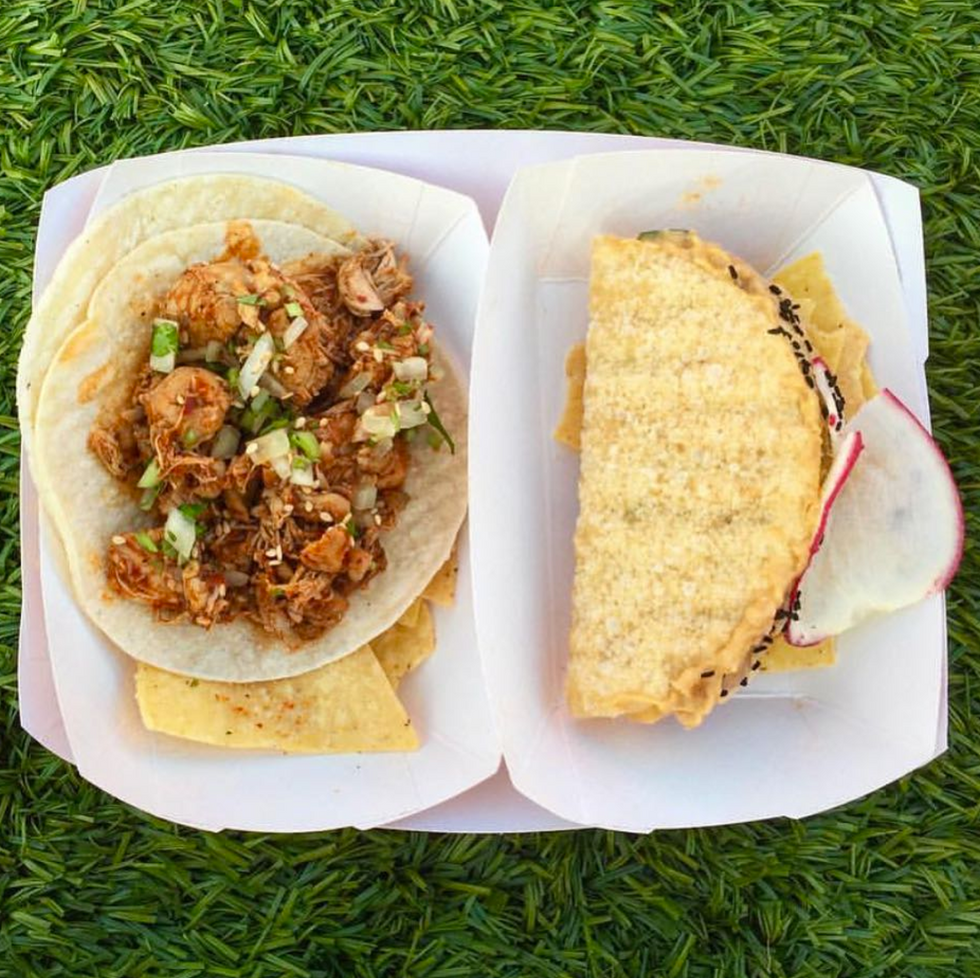 Don't leave without trying this Japanese-Mexican fusion. Best time to do it? When you're jamming out to Wiz Khalifa, the king of fusing his sound with other performing artists.
Remember, you're only "Young, Wild And Free" once.
Don't miss out on any of these performers, or the bites that are their match made in music festival heaven.