With summer coming to a close and the Fall fast approaching, a change in attire on campus will occur.
For us gentleman in fraternities, this means it's time to break out the long sleeves, pants, and pack away those tanks and Chubby swim trunks. The proper Fall attire means putting in a little more effort for us guys, since we can't just wear cargos and a T-shirt on campus.
First and foremost, stick to the brands. Unless, of course, you're a broke college student like the majority of us college students, then knock-off brands are acceptable. However, brands like Ralph Lauren Polo, Vineyard Vines, Sperry, and Southern Proper seem to be the most popular and better-known brands, so I would definitely include these to your everyday outfits. As far as individual pieces to the outfit go, there are many different options.
Footwear
The must-haves for footwear include, and are strictly limited to, boat shoes. Usually this means shoes like Sperry's, Polo's etc. Choosing the right shoe depends on the occasion and formality of where you will be wearing them. When worn right, Sperry's tend to become pretty smelly over time due to the warm air and moisture, so if you were wearing them on campus, be prepared for the stench. Usually you would want to wear them when you don't have to walk very far; otherwise tennis shoes are good to wear on campus. Of course, picking the color is also important, which is pretty simple; if you are wearing dark shorts then you would want to wear light shoes, and vice versa.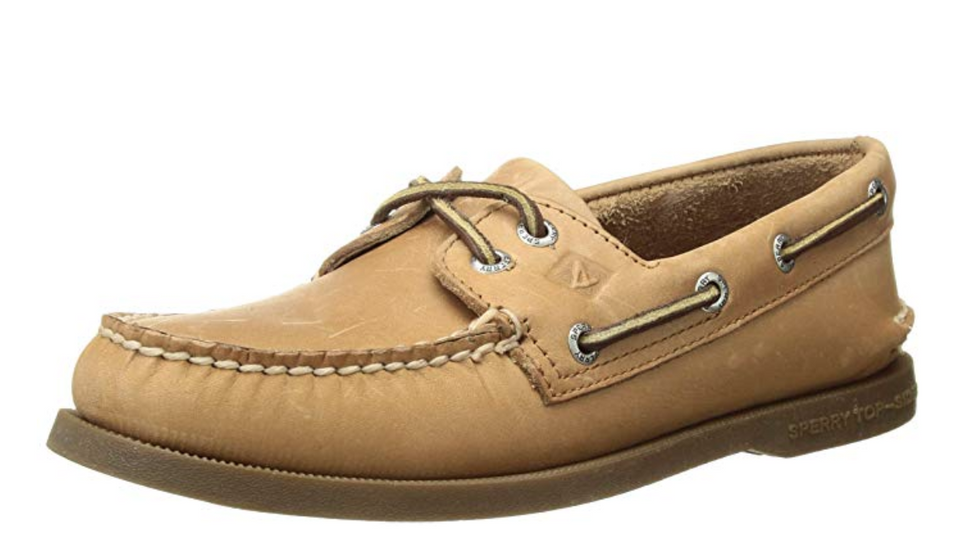 Buy a pair on Amazon.


Pants/Chubbies
When it comes to wearing the bottoms, try to stay away from the extra, unnecessary pockets. This goes for both shorts, as well as on khaki pants and jeans. Make sure that the shorts, or chubbies, are formal depending on where you are going. If you're going to class, knock yourself out and wear them however you want. If it's out to a dinner or a date, you could really make a fool of yourself if they're worn the wrong way. One rule to the chubbies is the shorter, the better. Guys take a lot of heat for the chubbies. You just have to learn to wear them in confidence. People just don't seem to understand how comfortable and a better range in motion we have with in them.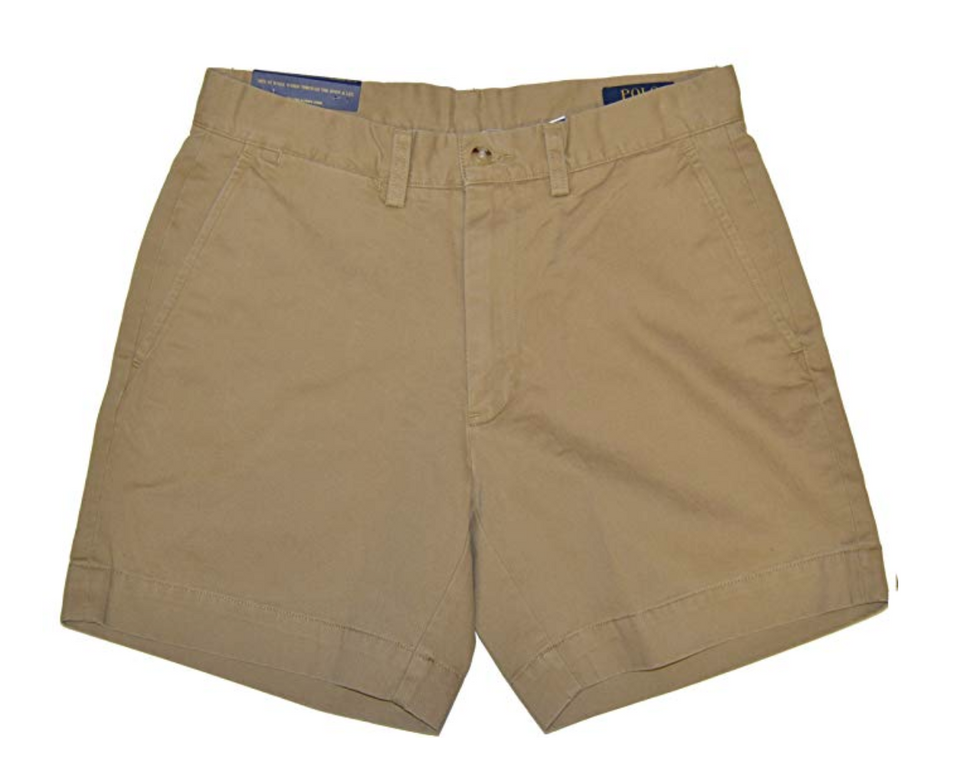 Buy this pair of Polo Ralph Lauren shorts on Amazon.
Pants wise, the fratty casual look would include a nice dark-wash pair of jeans or slacks. Levi's, True Religion, and Wrangler are of the top three brands of jeans, but pretty much any brand of jeans will do as long as they look fratty. For khaki pants, Hilfiger, Dockers, and Ralph Lauren seem to be the popular ones, and also the most comfortable. It all just depends on the formality of the event in which you are wearing them to.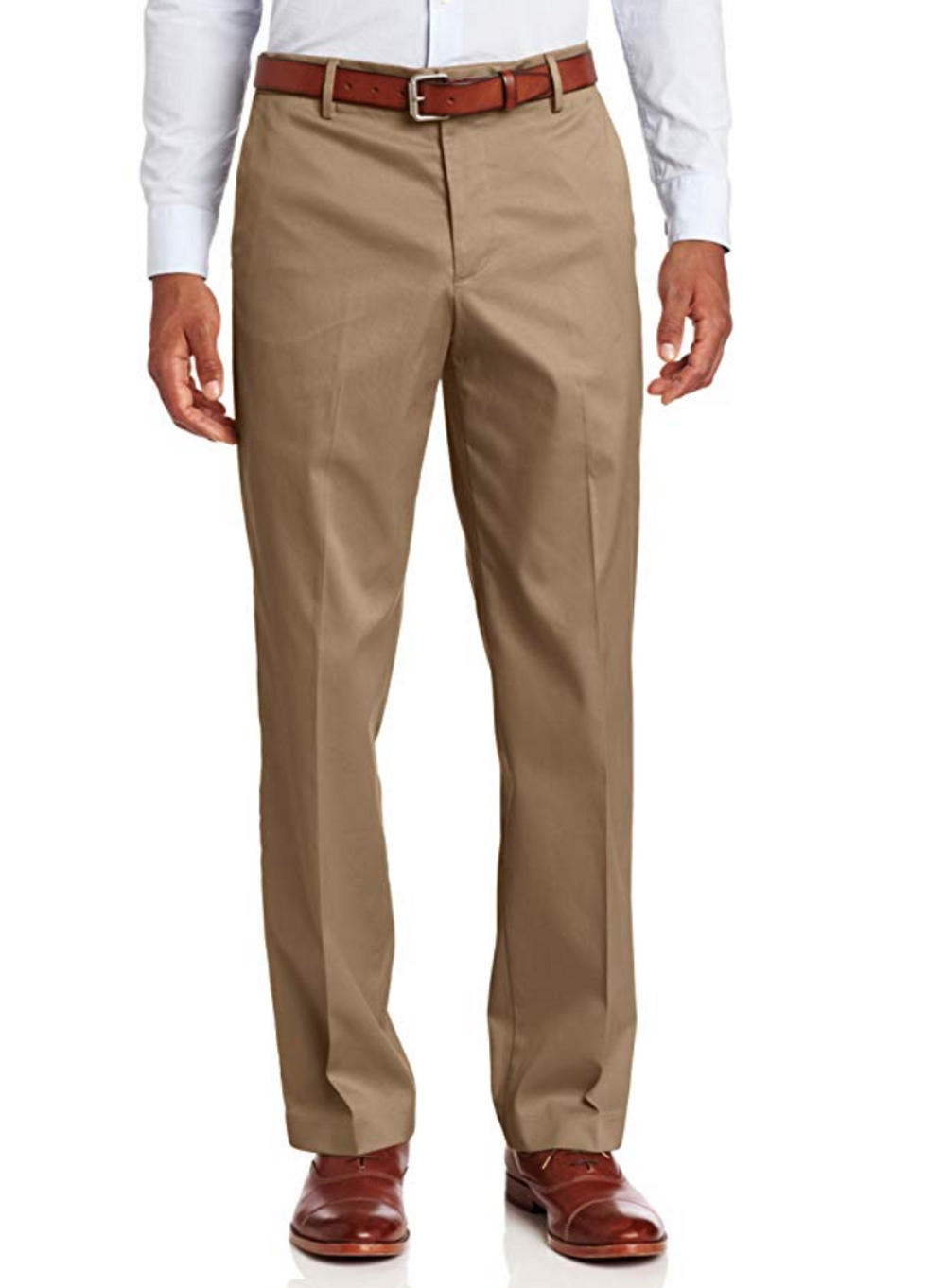 Buy this pair of Dockers pants on Amazon.
With shorts and pants, also come the belts to keep them up. Chubbies need no belt, but other khaki's do. The belt should always match your shoes in some way. As far as patterned belts go, designs like the American flag on them or anything Vineyard Vines is acceptable. If you choose to wear a patterned belt, then it should match whatever shirt you choose to wear.
Buy this Vineyard Vines belt on Amazon.


Shirts
When it comes to shirts, collared polo's and button-downs are the main tops worn around the fall time of year. Graphic tees are pretty much a no-go unless you are going to a themed party or it's a philanthropic/fraternity-related tee. This typically is seen when the shirt has a simple logo as big as your fist that covers your heart. If the shirt has a front pocket, then that would be a good measure of how big the logo on the front should be. Starting with collared Polo's, obviously Ralph Lauren is the brand to wear. Other great brands are Lacoste, Nautica, Vineyard Vines, and Brooks Brothers. When wearing these shirts, solid colored is the way to go because they can match with pretty much any pant or chubbies. They are very casual and comfortable to wear to an event.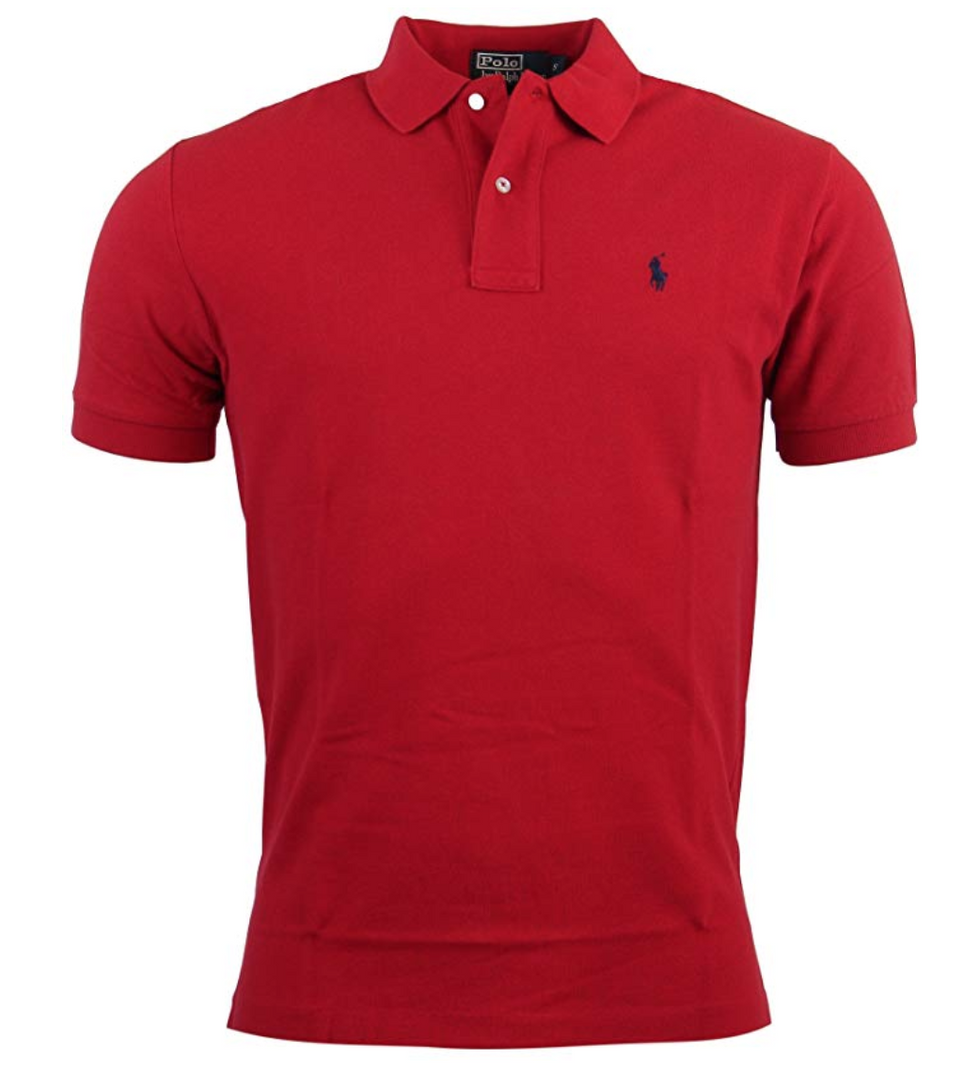 Buy this polo (in multiple colors) on Amazon.
Button-downs are the main shirt to all frat guys' outfits. Whether they're solid colored or plaid, they can be worn casually or formally, and with both shorts and pants. When wearing long or short-sleeved shirts, crazy patterns are a no, except the old-fashioned throwback shirts with golf patterns or something.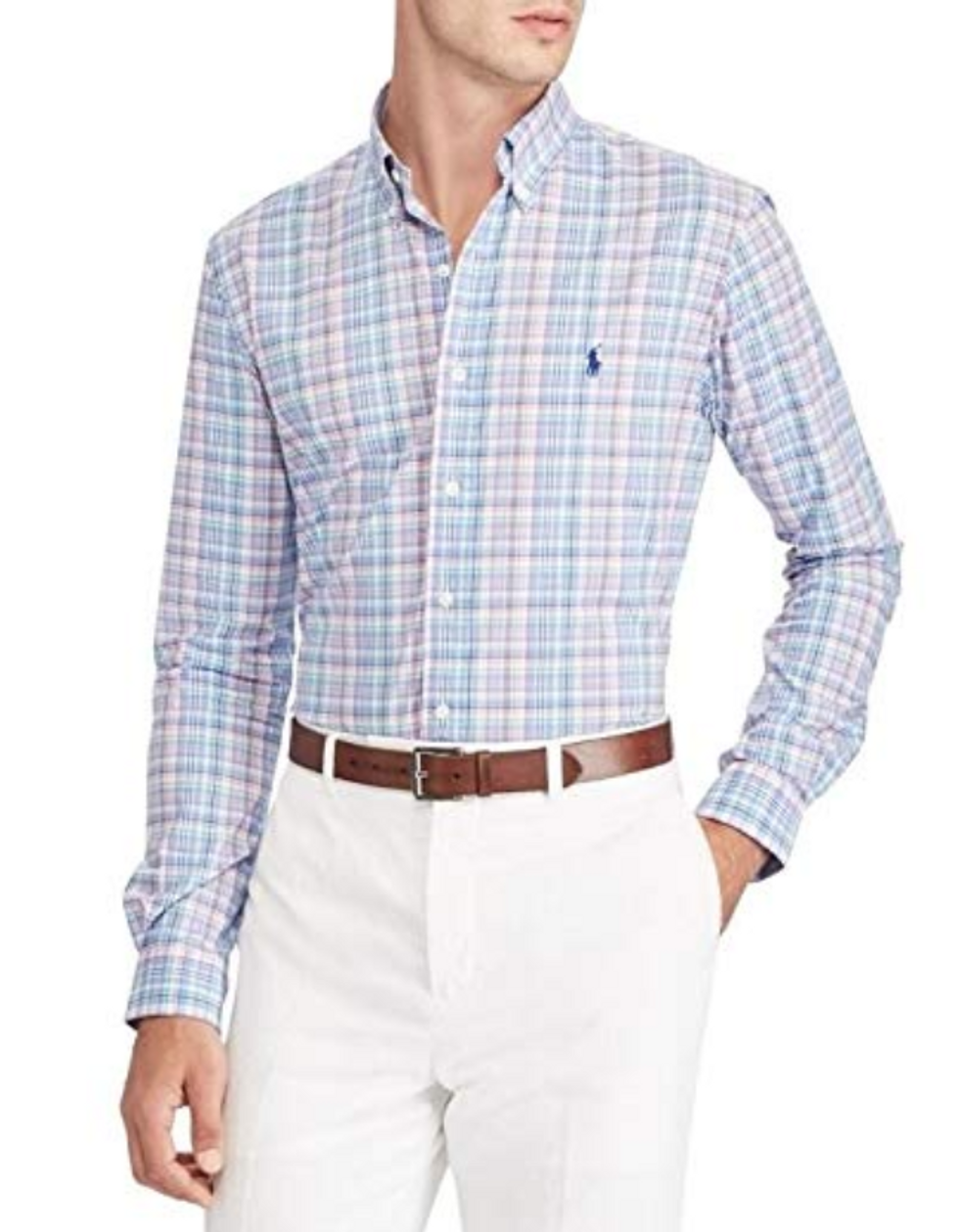 Buy this Ralph Lauren plaid button down on Amazon.
Accessories
For accessories, a nice pair of Raybans or Oakleys are a great brand of sunglasses to go with your croakies. For hats, any colored logo hat looks great if worn right. The extra-fratty look would be to wear it backwards. Watches and chains look very professional and nice to go with that frattire as well.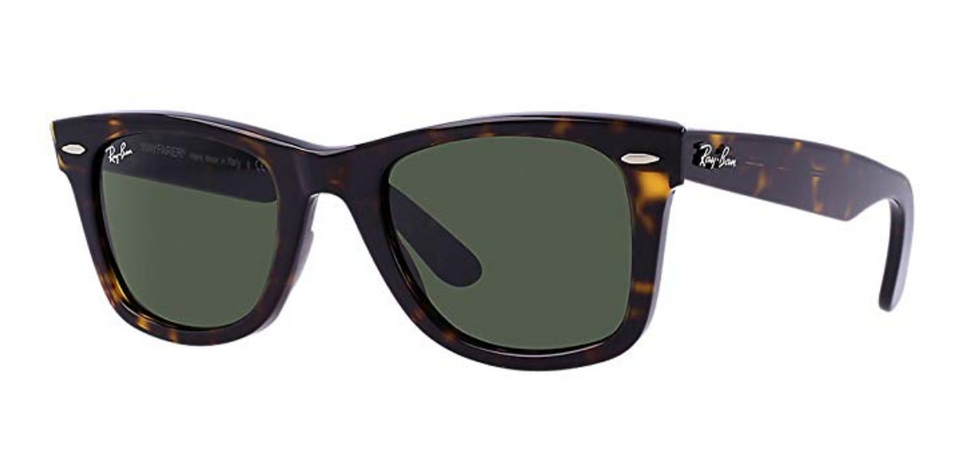 Buy a pair of Raybans on Amazon.
As the summer fashion of swimsuits and tank tops boil down, the above attire will soon break out on campus. Of course, each fraternity has their stereotype of things they do and the way they dress, but for the most part, we all wear the same clothing and stick to the same brands. After all, we're all stereotyped in the same way.
Please note that all items are in stock as of the time of publication. As an Amazon Associate, Odyssey may earn a portion of qualifying sales.