SPOILERS AHEAD
As someone who is wholeheartedly glued to medical dramas, "Grey's Anatomy" has been one of my dearest companions for over a decade. Each episode is filled with endless suspense, an outburst of emotions, passionate romance, and most importantly, the doctors' compassion toward each of their patients.
The two-hour season 17 premiere portrayed the larger-than-life COVID-19 scenario and how Meredith Grey (Ellen Pompeo) along with her colleagues are working on combating it. Again, we are exposed to the mental and physical pain associated with COVID-19 and how the doctors are working day and night to combat the pandemic affecting people of all ages. However, the end of the season premiere has shaken everyone off their feet and has left everyone in complete awe!
This premiere brought back our beloved Derek Shepherd (Patrick Dempsey), who has been dead since 2015. It chronicled the breath-taking reunion of two immortal lovers in a completely McDreamy beach sequence. It is brilliant how the makers have used the beach as one of the most pivotal locations apart from Grey Sloan Memorial Hospital because we all need some rejuvenation mentally.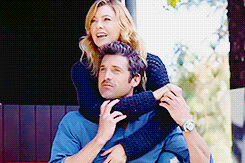 I love the fact that the makers have decided to focus on the ongoing pandemic and on the lives of the frontline healthcare workers who have dedicated their lives to public health. Watching the season premiere filled me with uplifting hopes for a better tomorrow, even though it may seem so far away.

On top of that, the premiere began with Meredith Grey's voice over while sitting at the beach bringing up "disaster ethics" which is what she had learned during residency to best prepare for surprises.
Meredith Grey is indeed a woman of immense caliber and substance. Be it as an ER doctor, friend, lover, wife, mother, or human being, she slays all the way and always inspires me to the core! But, the premiere opens up with her struggle to manage the catastrophic COVID-19 situation due to insufficient amounts of PPE kits. Hopefully, her learned lessons will eventually empower her to most efficiently tackle all the challenges she will encounter both professionally and personally.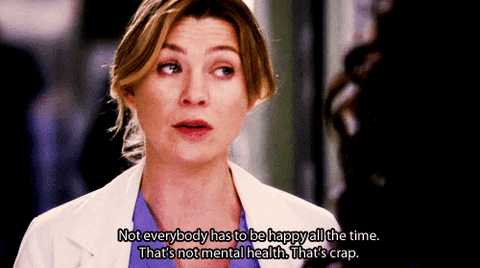 Also, the overwhelming cases of patients and the subsequent deaths have left Grey completely drained, ultimately leading to her passing out in the middle of the Grey Sloan Memorial parking lot. It is during this period of unconsciousness when we find her back at the beach hearing the uncanny, yet extremely soothing voice of none other than Derek Shepherd.

This awe-inspiring and serene reunion of this magical couple has appeared as the torchbearer of hope that we all have been searching for forever since the pandemic began.
Just like me, I'm sure all the devoted fans received their dose of optimism and the renewed elixir of life, simply by watching this unexpected reunion!