Graduation caps are a time to show-off your artistic skills, comedic side, or take pride in your school's spirit. Graduation caps can also serve as visual descriptions of your major, your interests, or provide motivational quotes for you and your peers.

1. Fraternity and sorority life graduation caps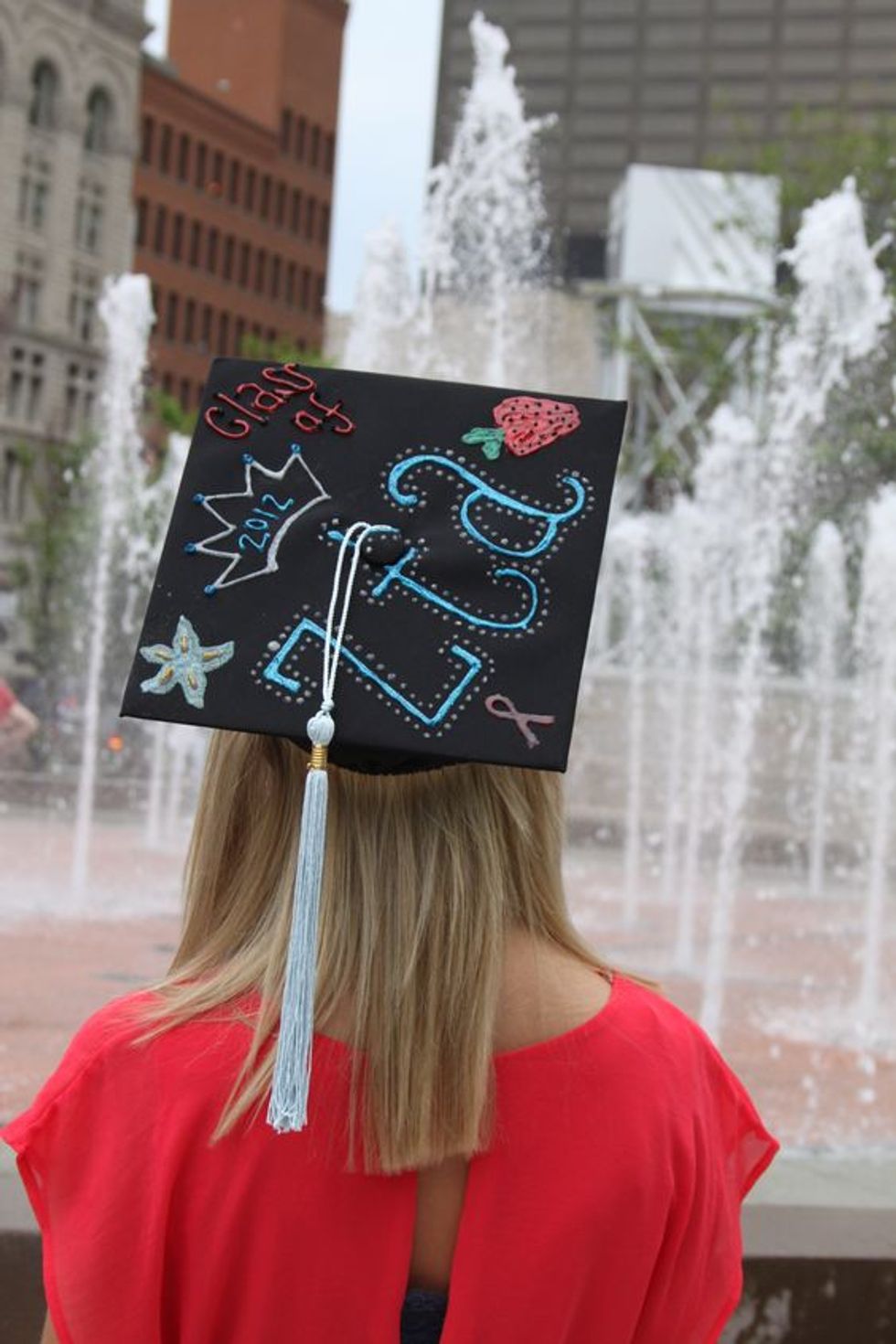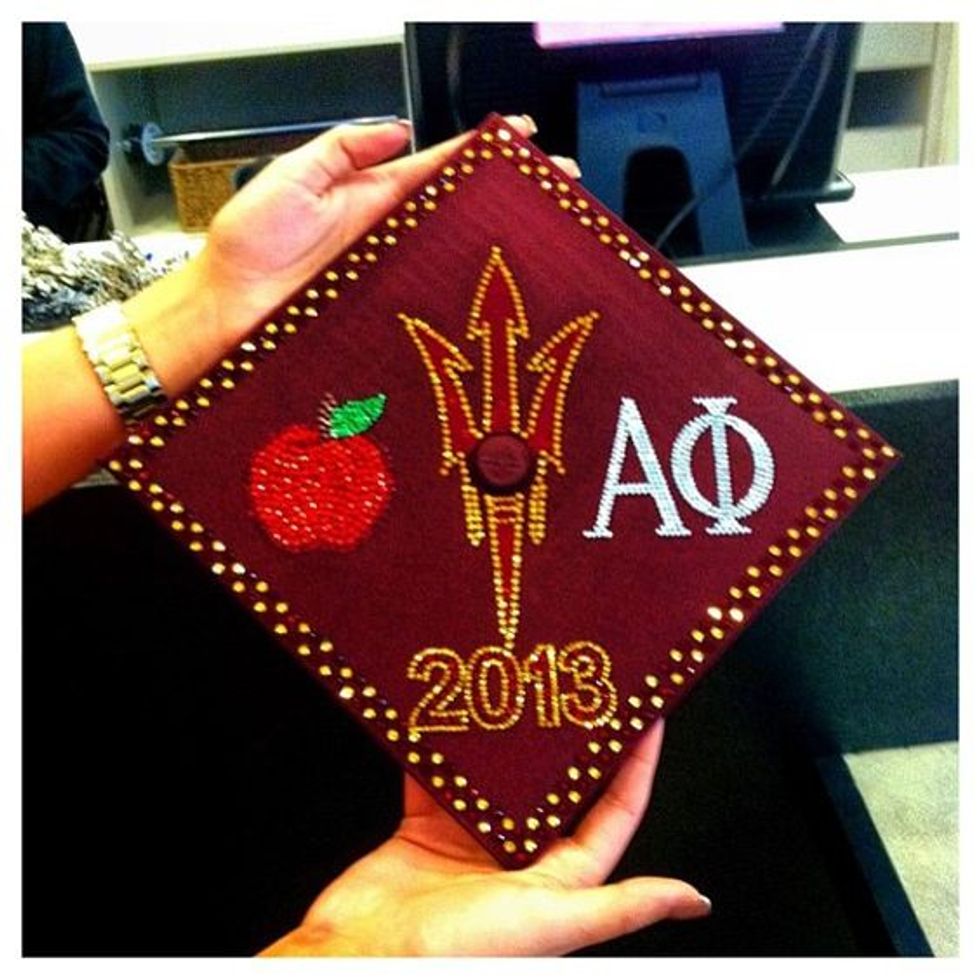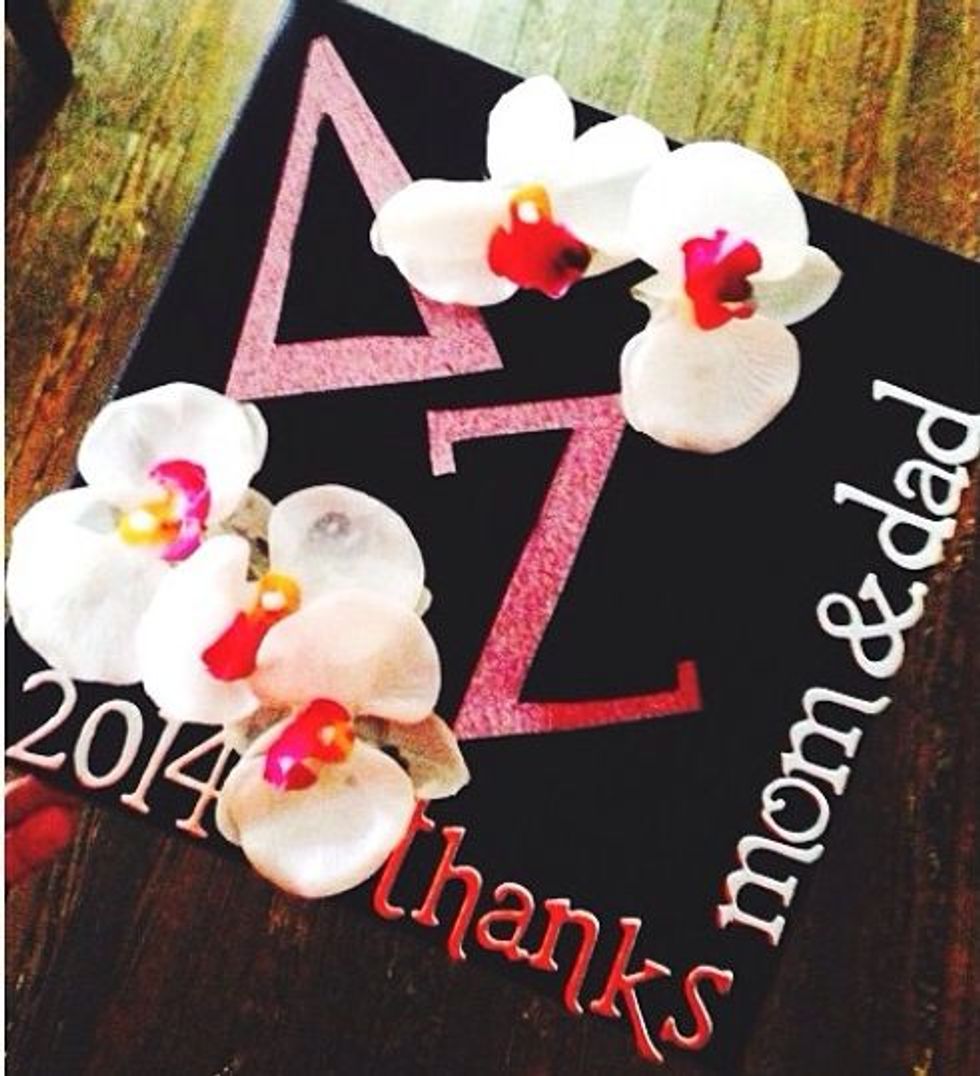 Let's start out with fraternity and sorority life-inspired graduation caps. Show off your pride in your brothers or sisters and what you stand for.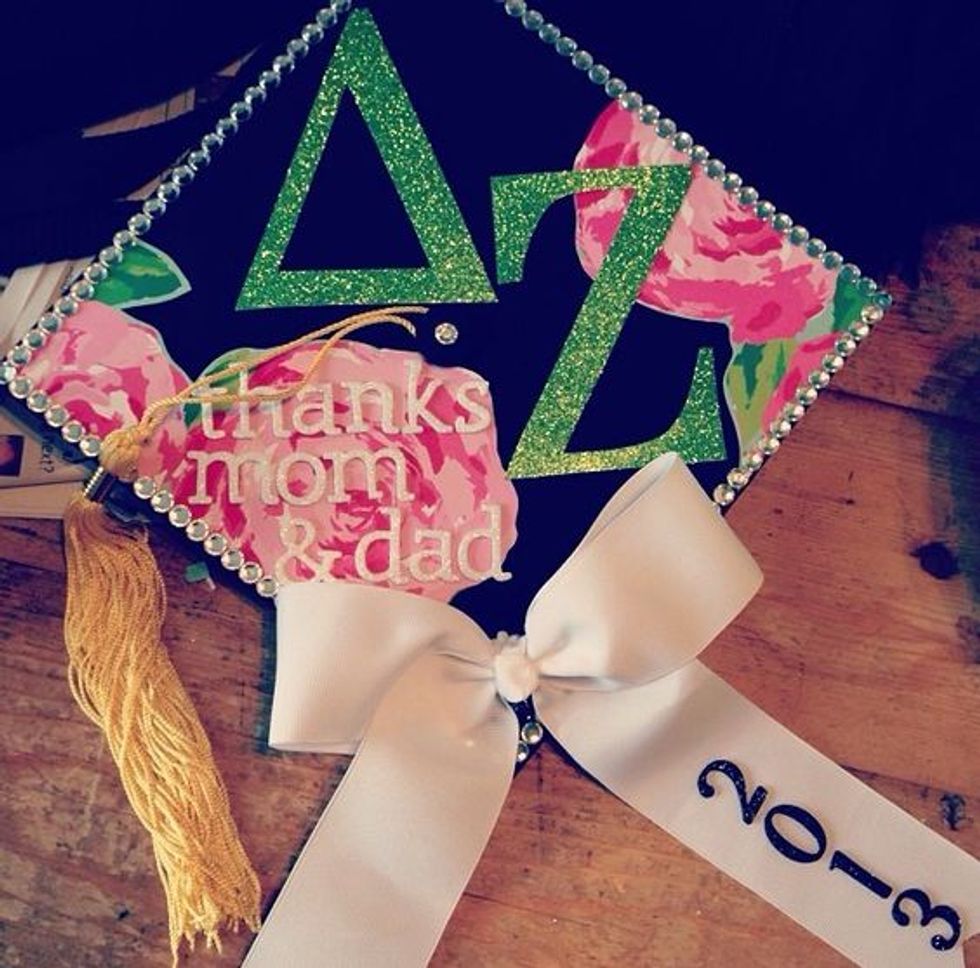 Take the chance to also thank your mom and dad along with your sorority sisters.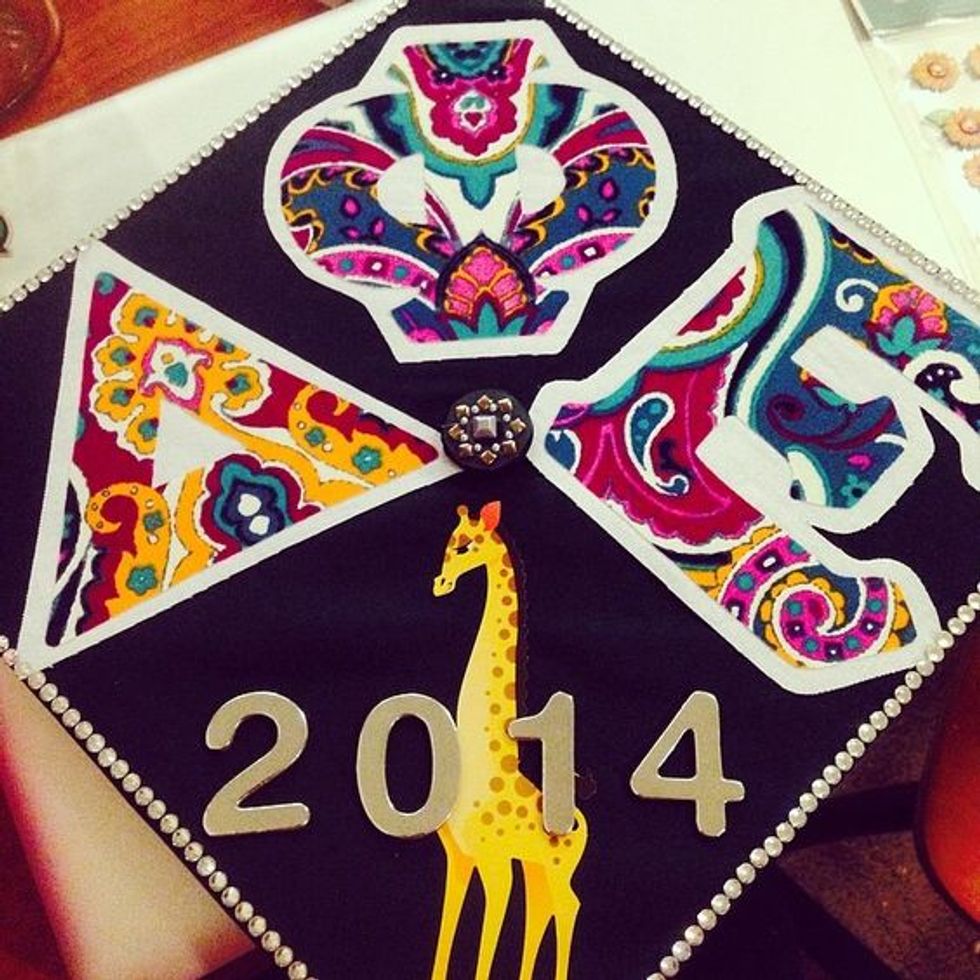 Let your love of patterns or artwork come through in the letter work of your sorority or fraternity. Give a shoutout to your favorite animal too!

2. Business major graduation caps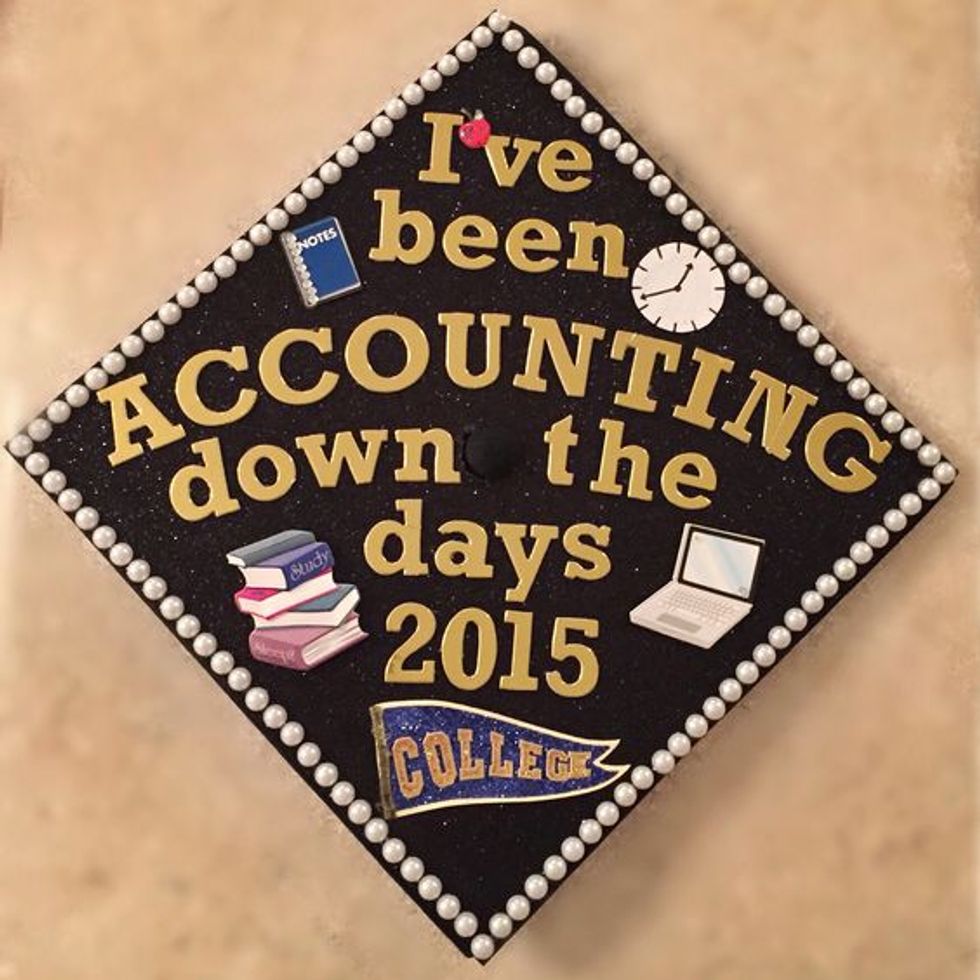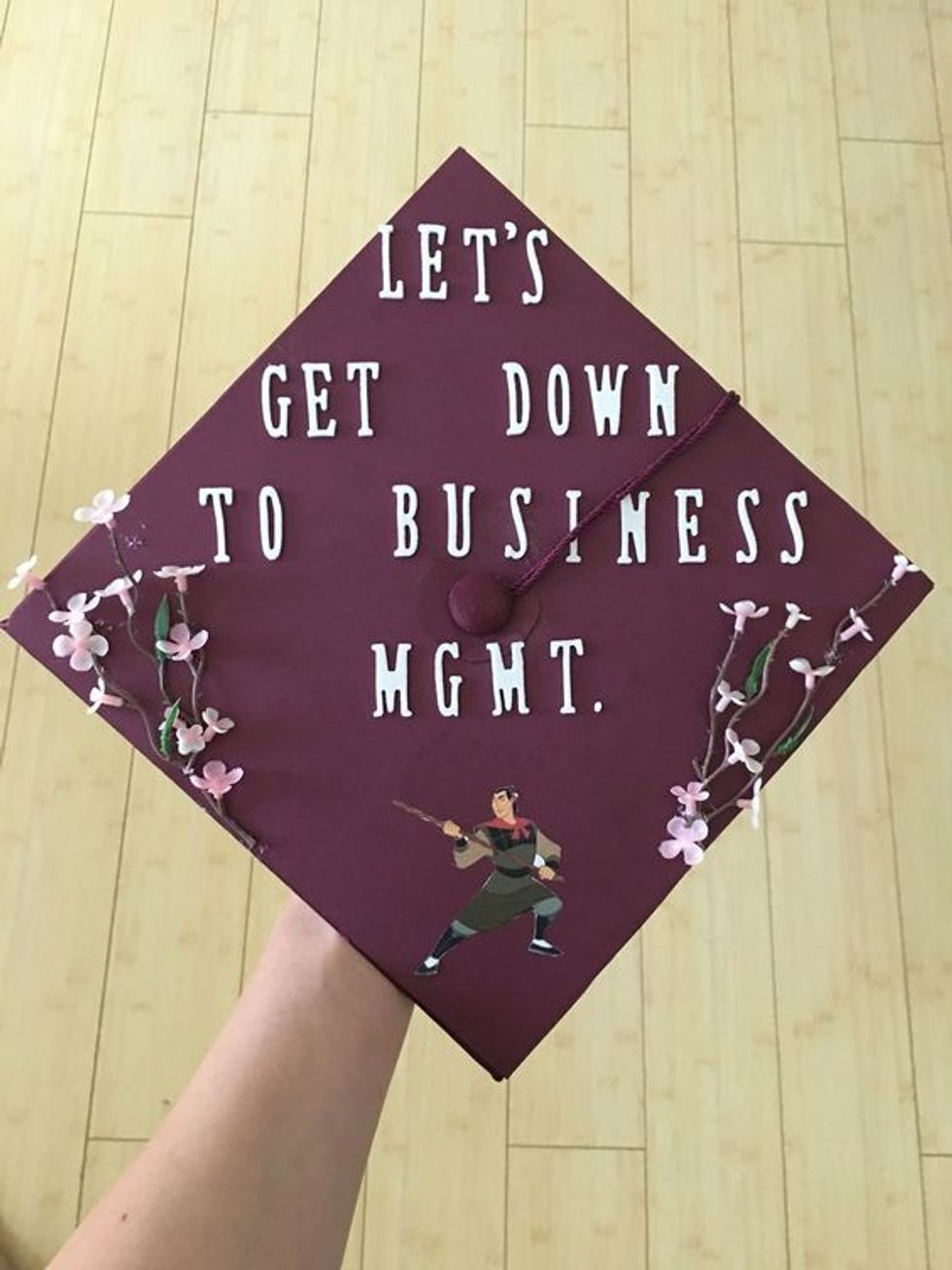 If you went to business school and are pursuing a career in a relevant field, why not allude to your studies in the decoration of your graduation cap?
3. Theater majors take inspiration from performances that inspired your passion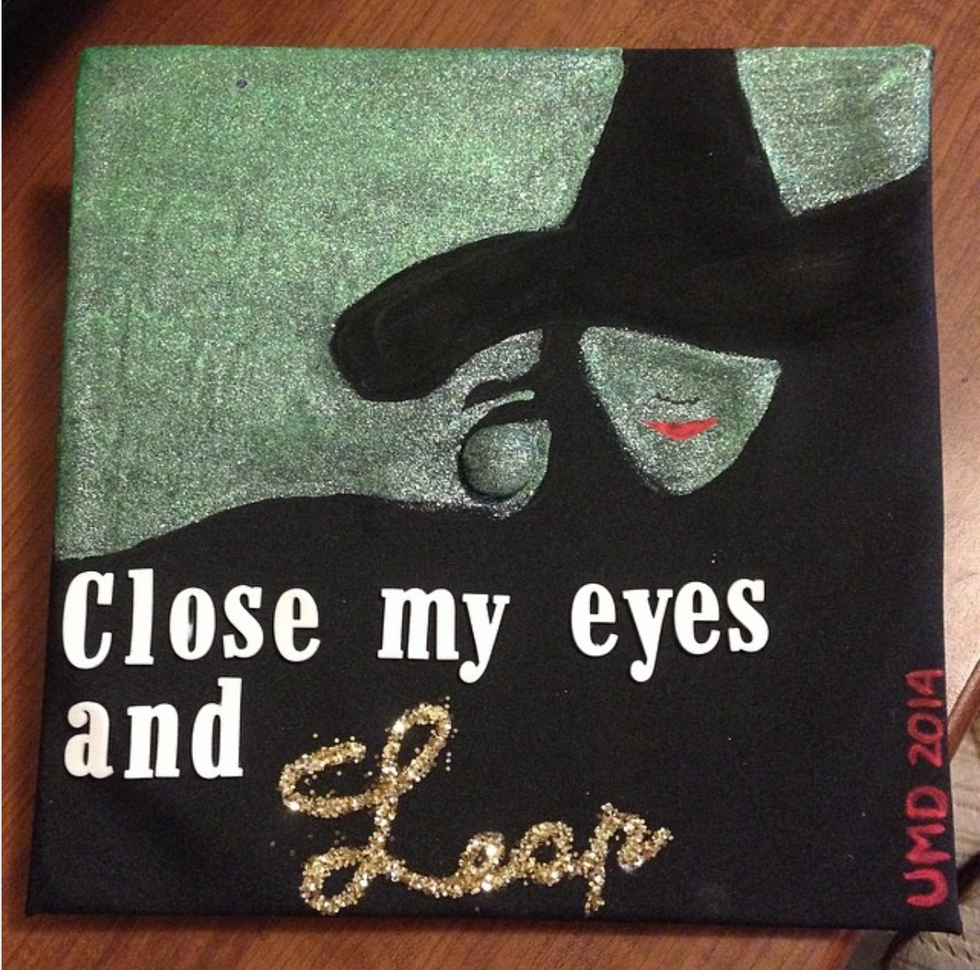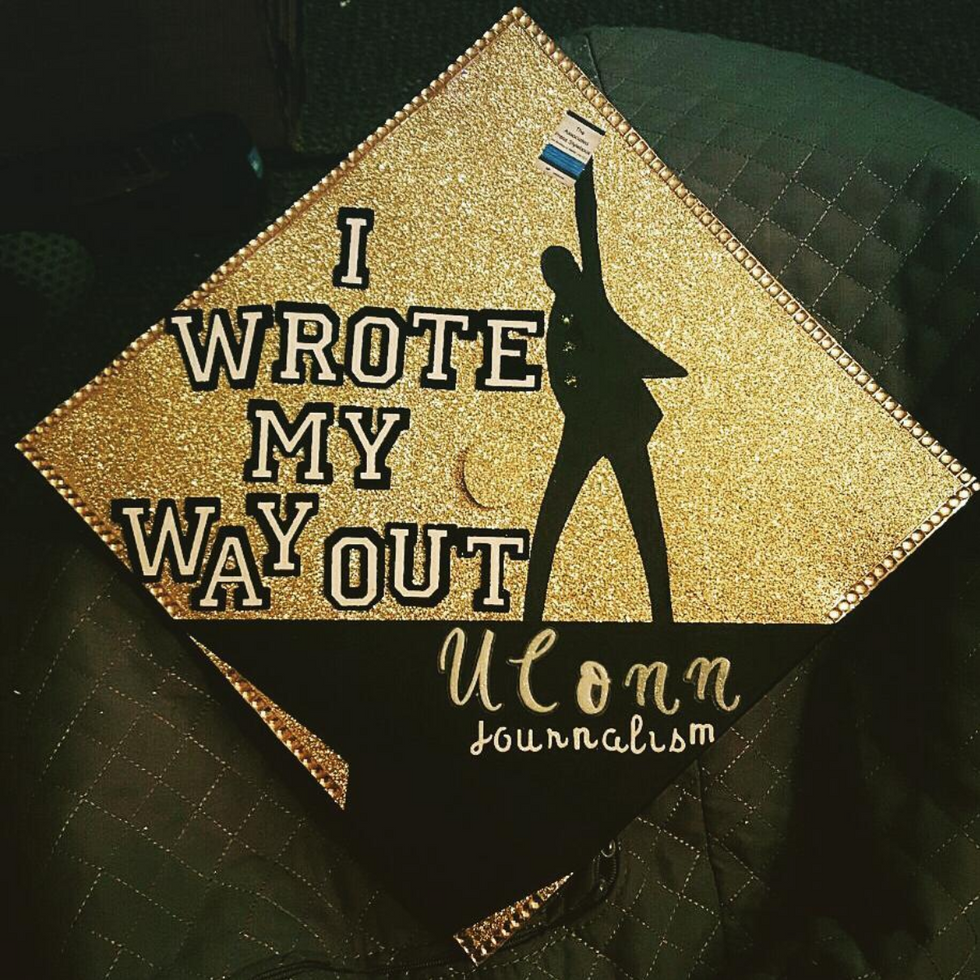 4. For graphic design majors who want to show off their love of colors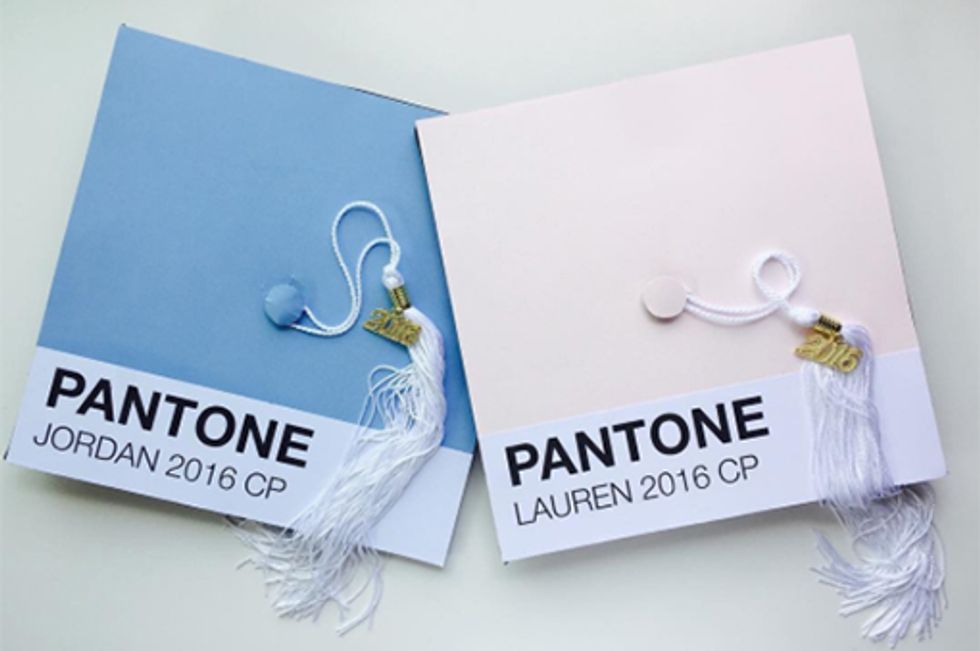 5. For graphic design majors who want create an app name out of their name or university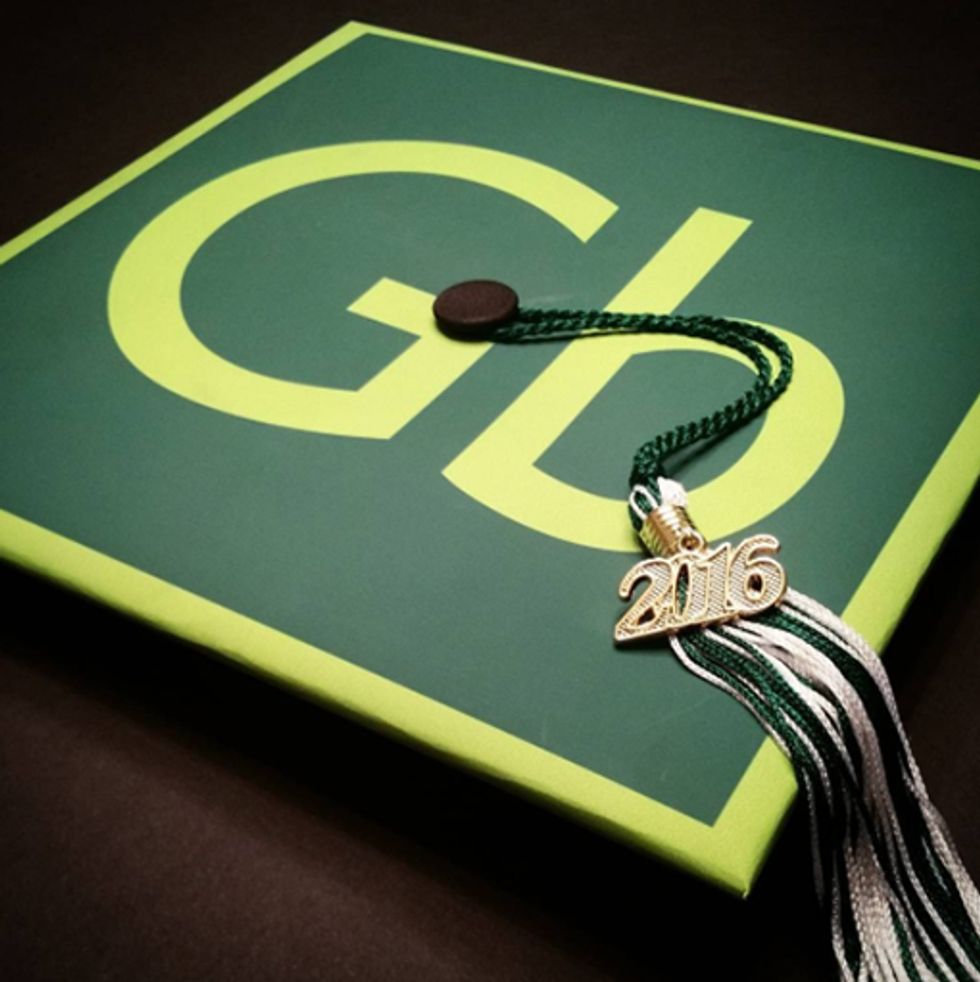 6. Pschyology majors, take joy in all the puns out there!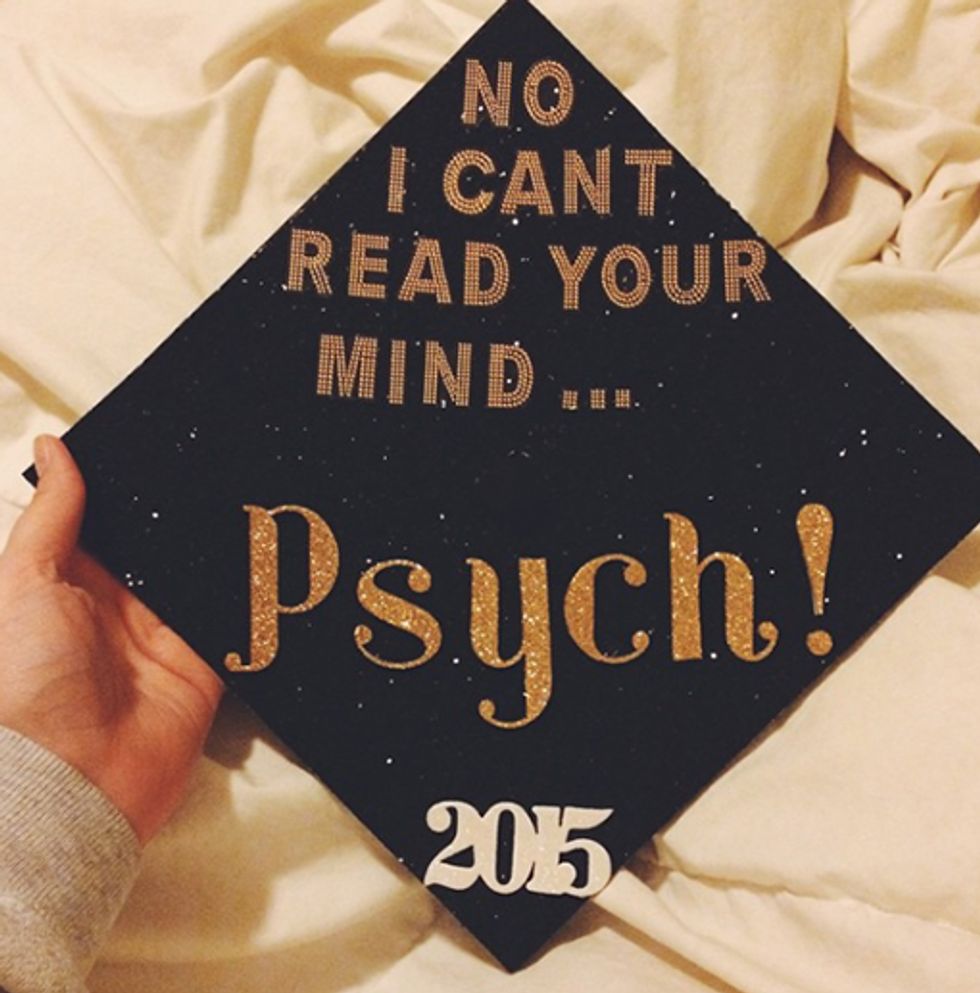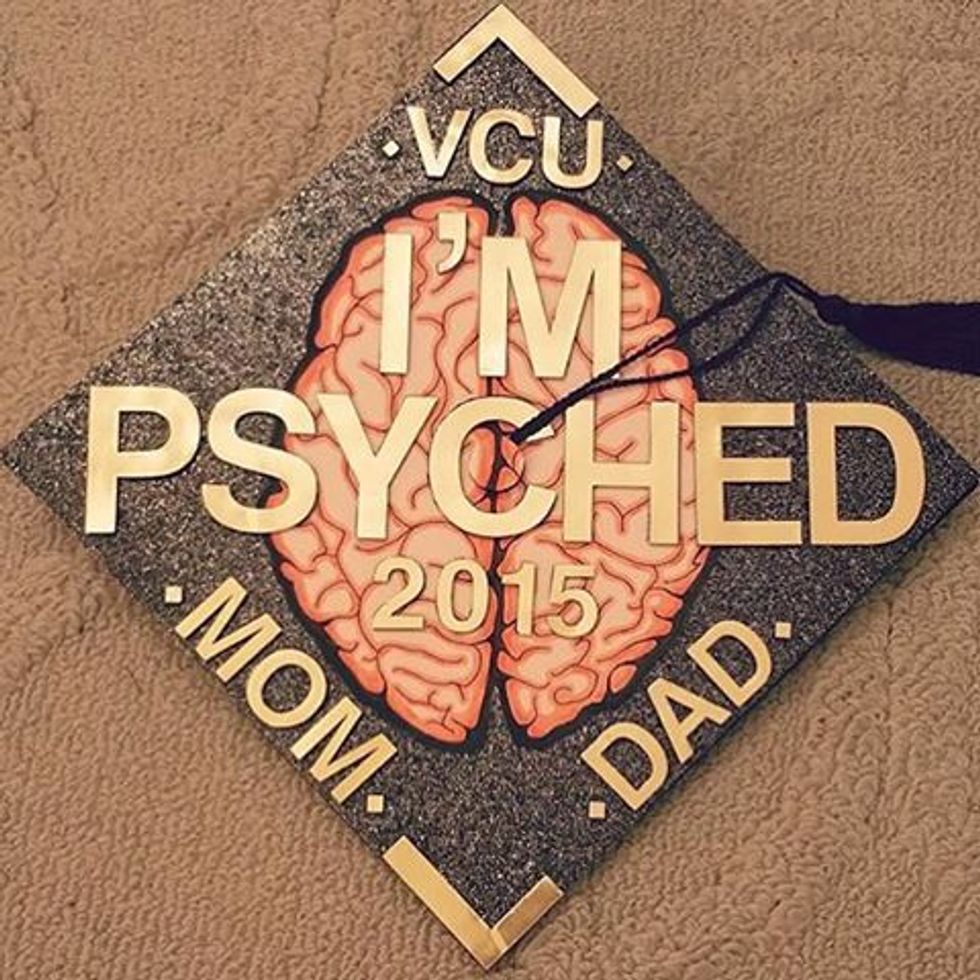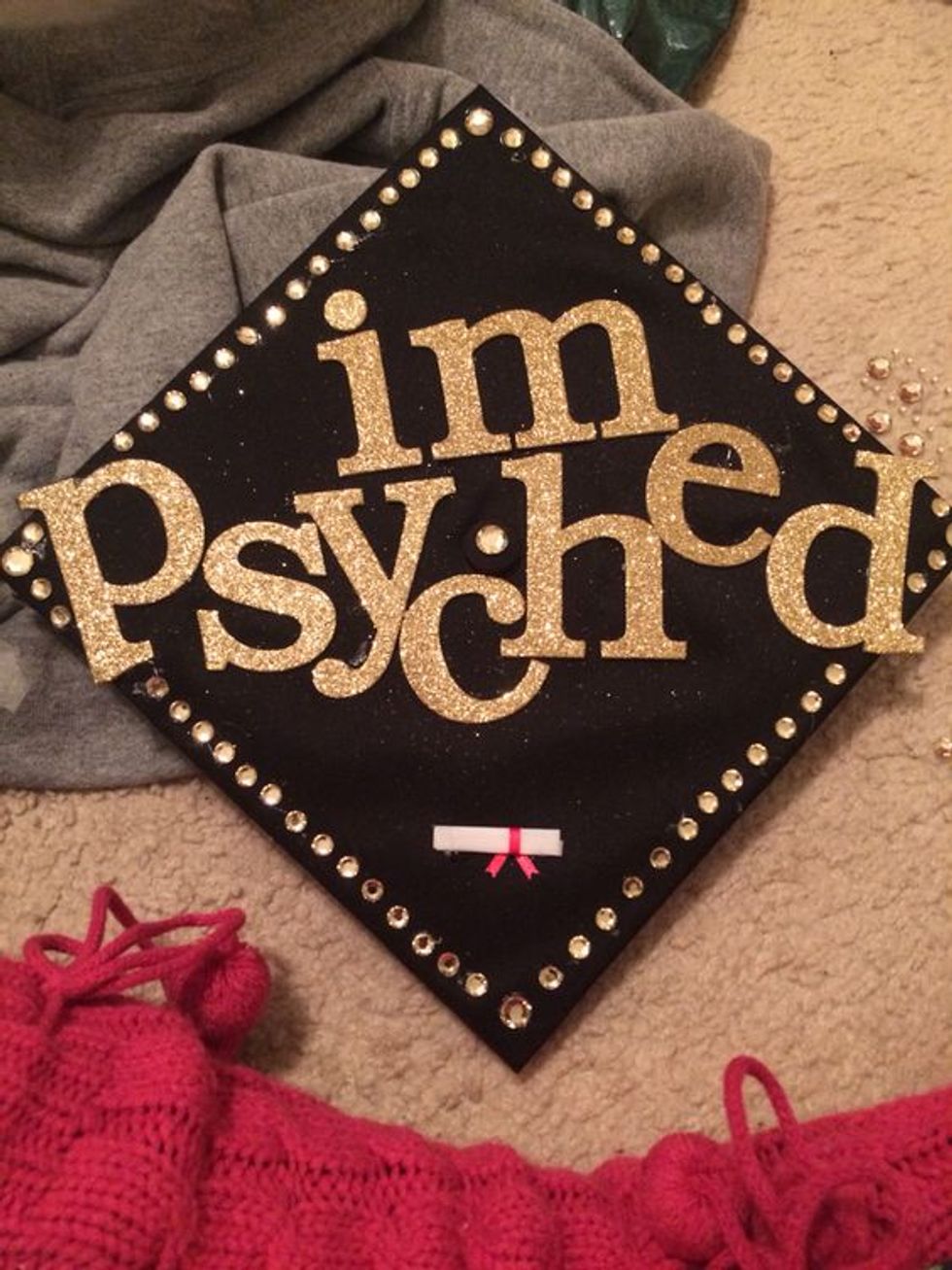 7. Nursing majors, use various details of medicine to decorate your cap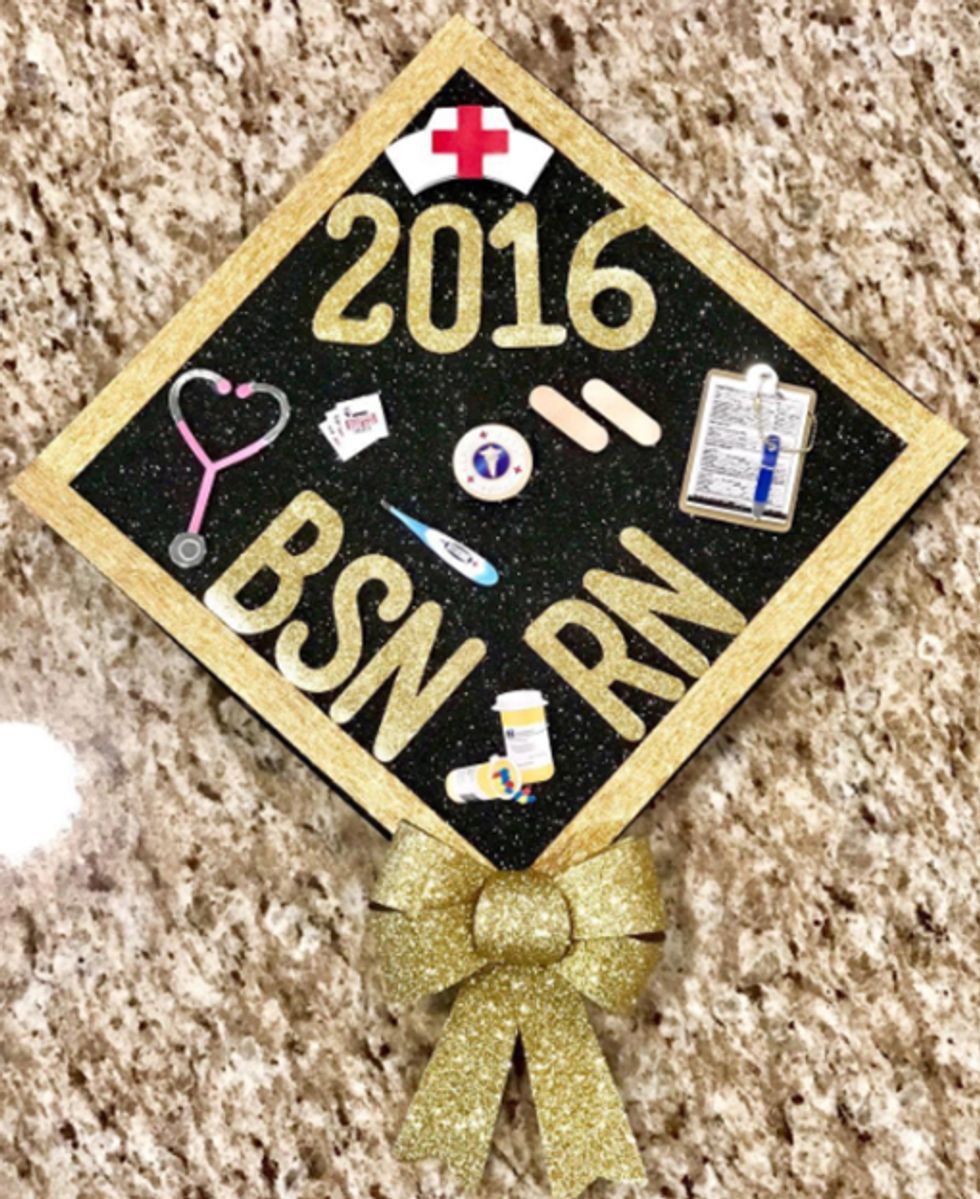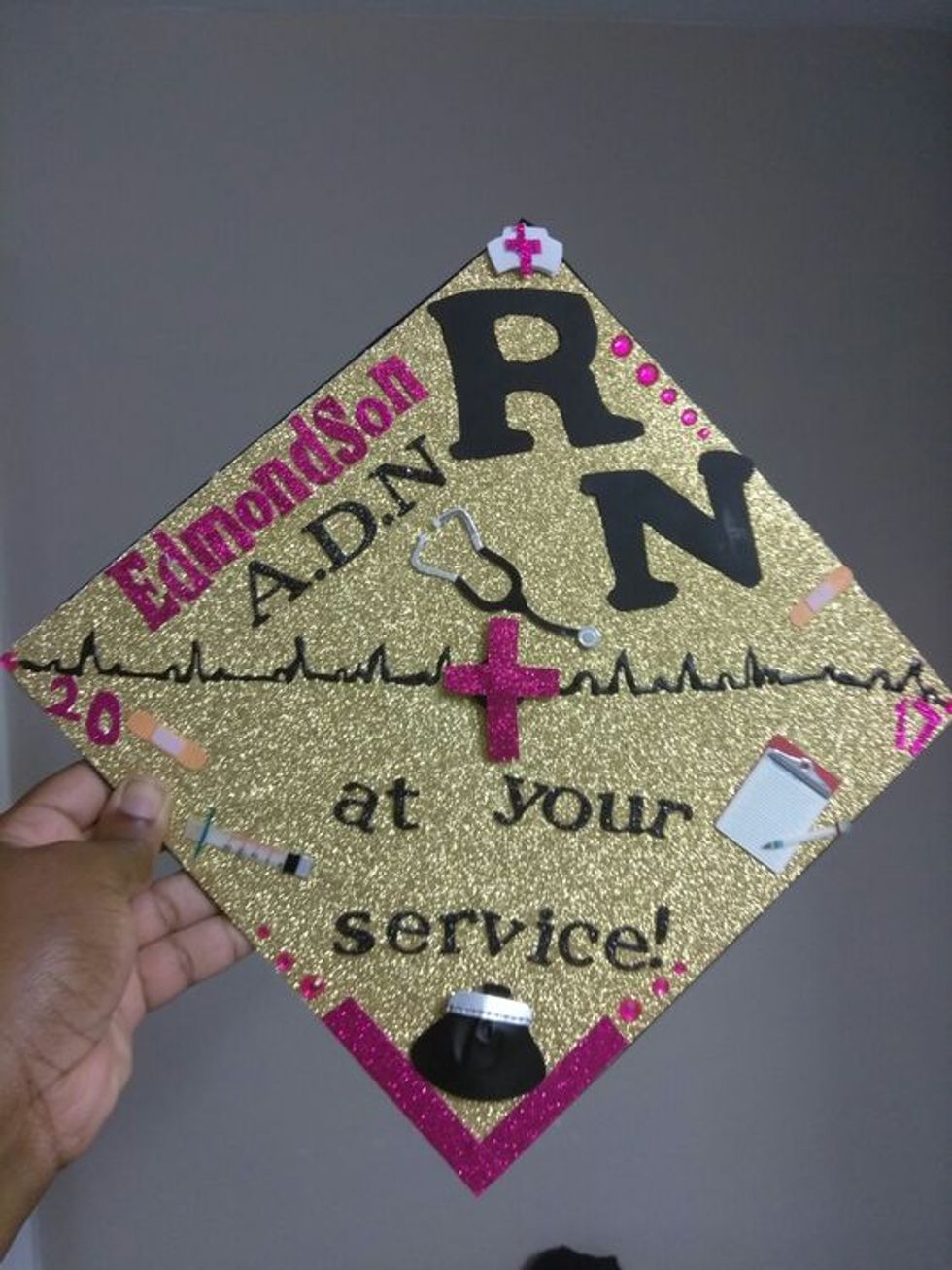 8. For those who love photography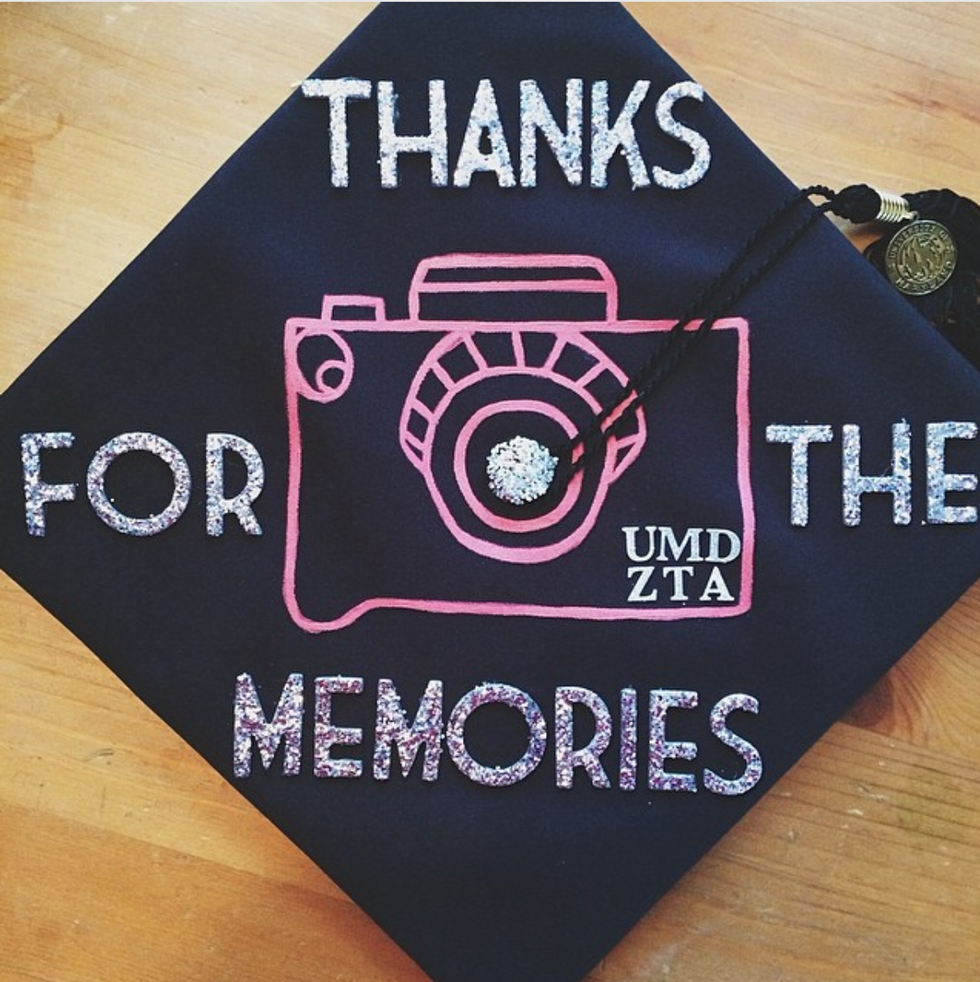 Consider incorporating your love of photography into the decoration of your graduation cap and pay tribute to the memories of college.

9. For those with artistic inclinations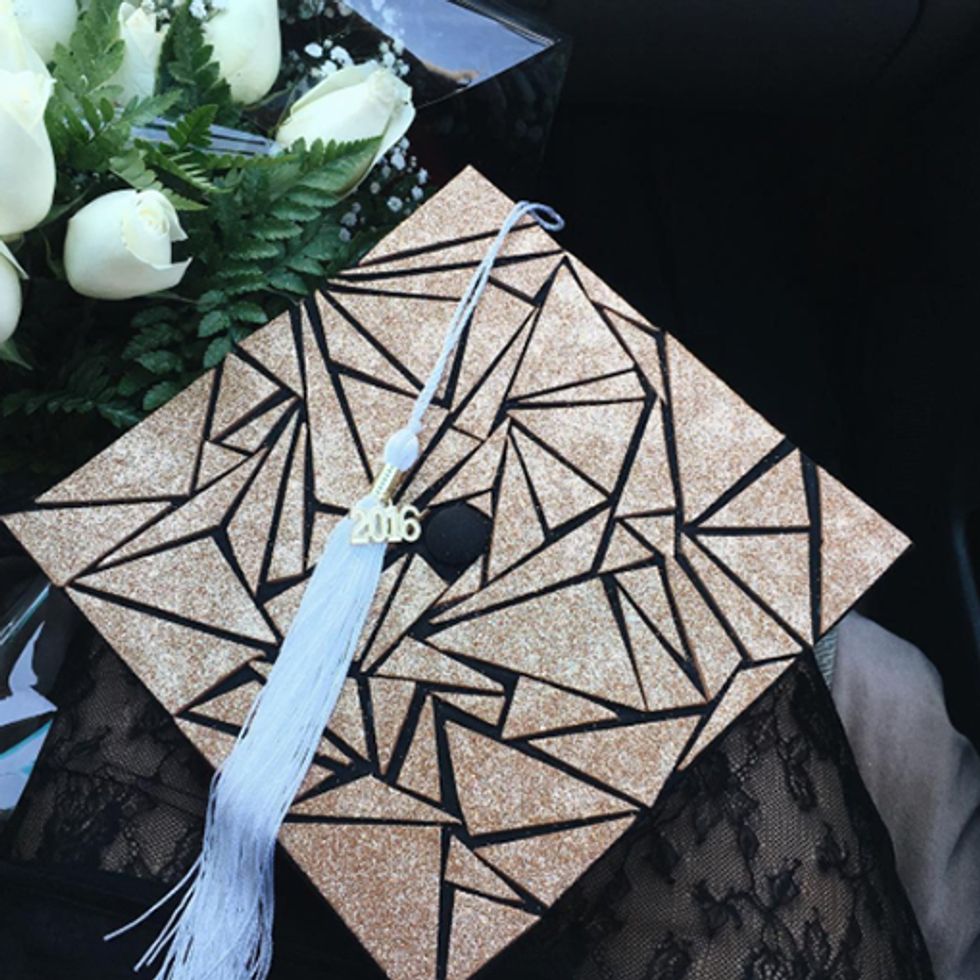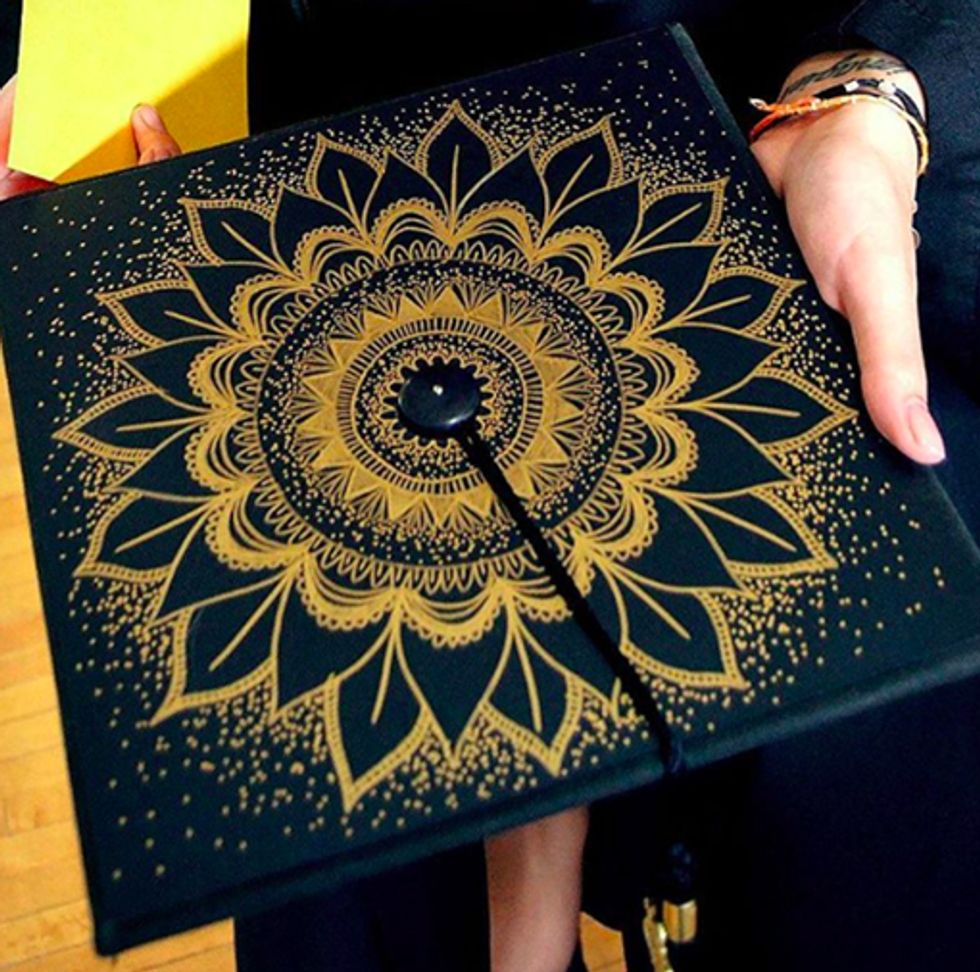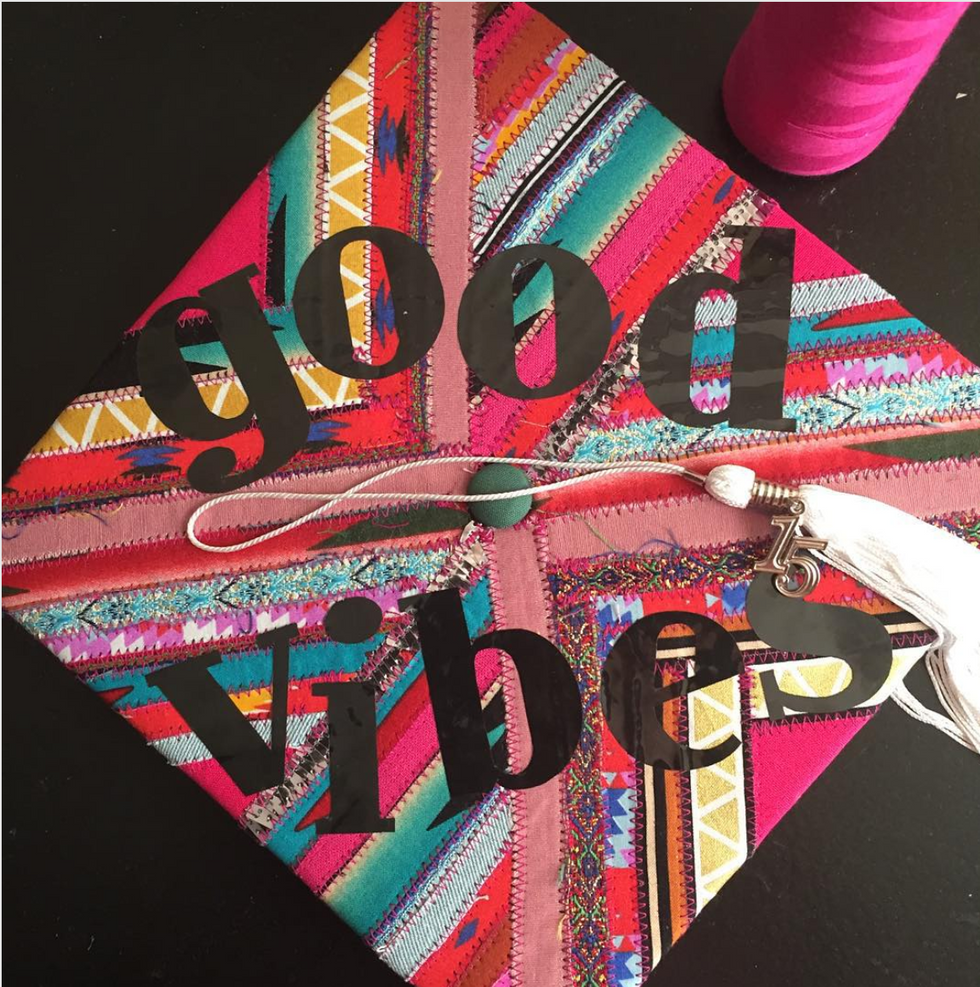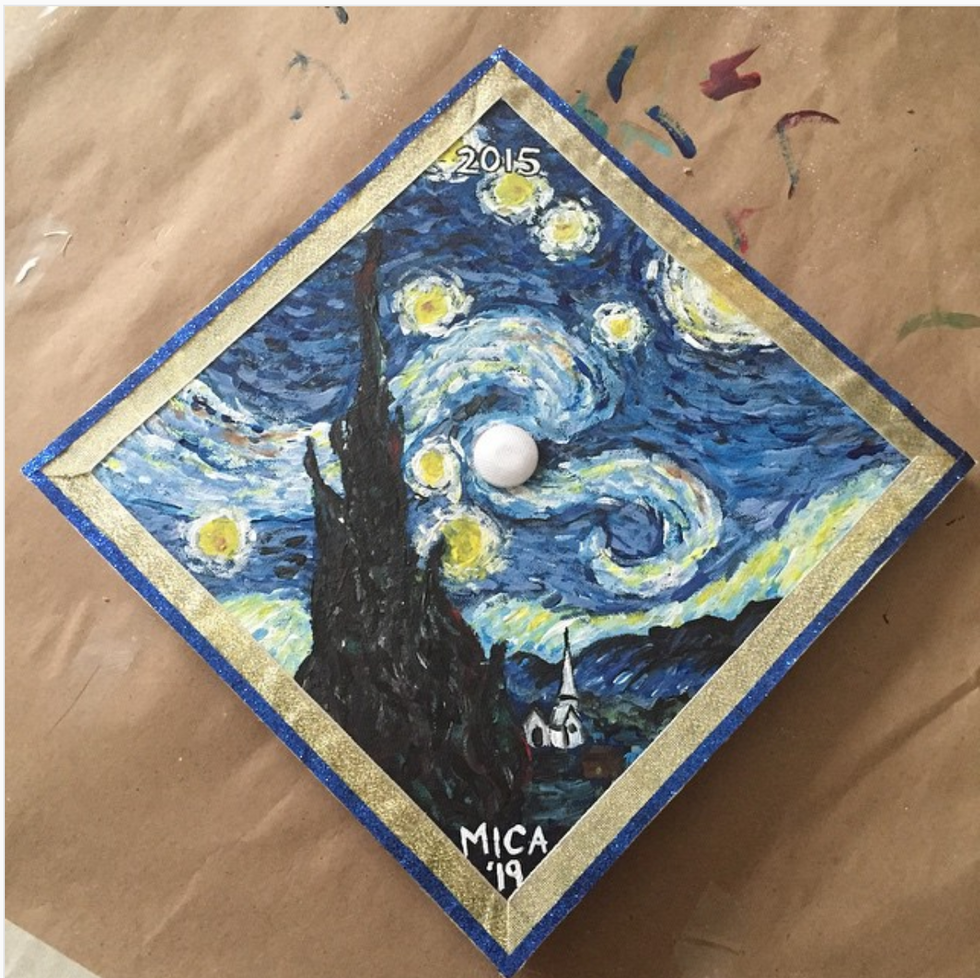 Consider jazzing up your graduation cap to your liking. Incorporate your unique style and flare into the design. Keep things interesting!

10. Graduation caps to say 'thank you'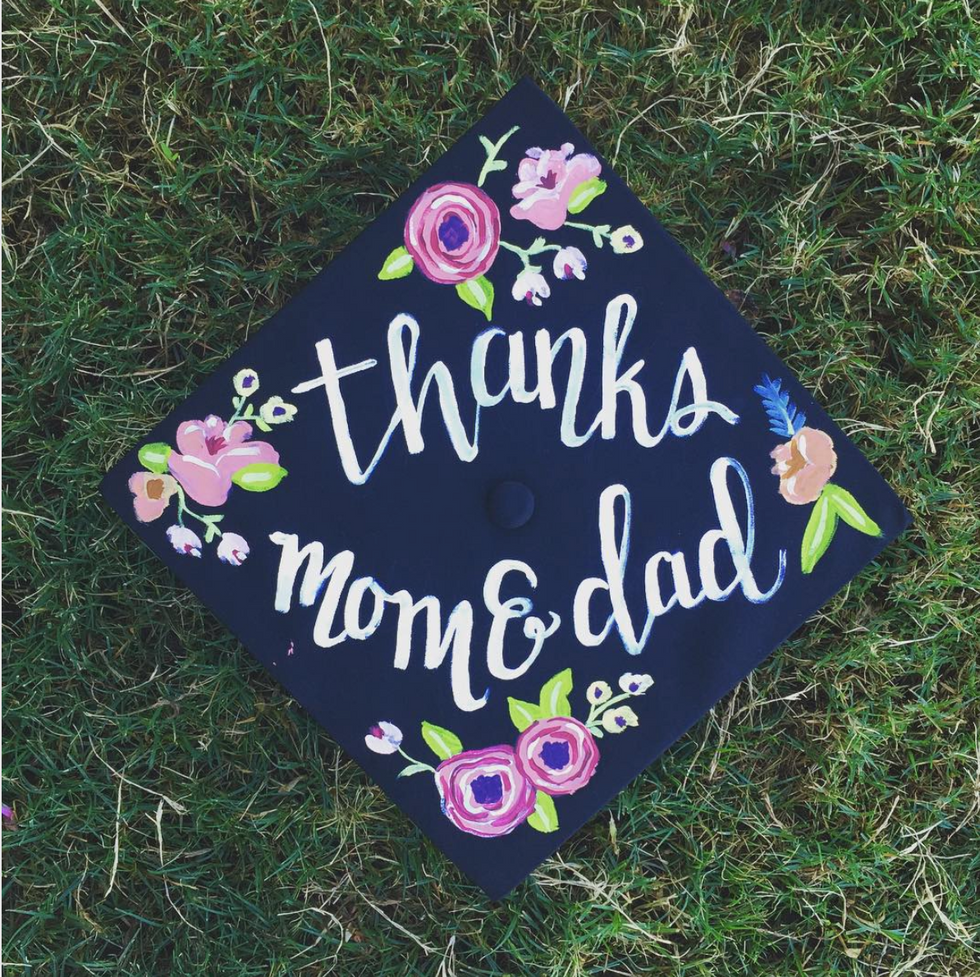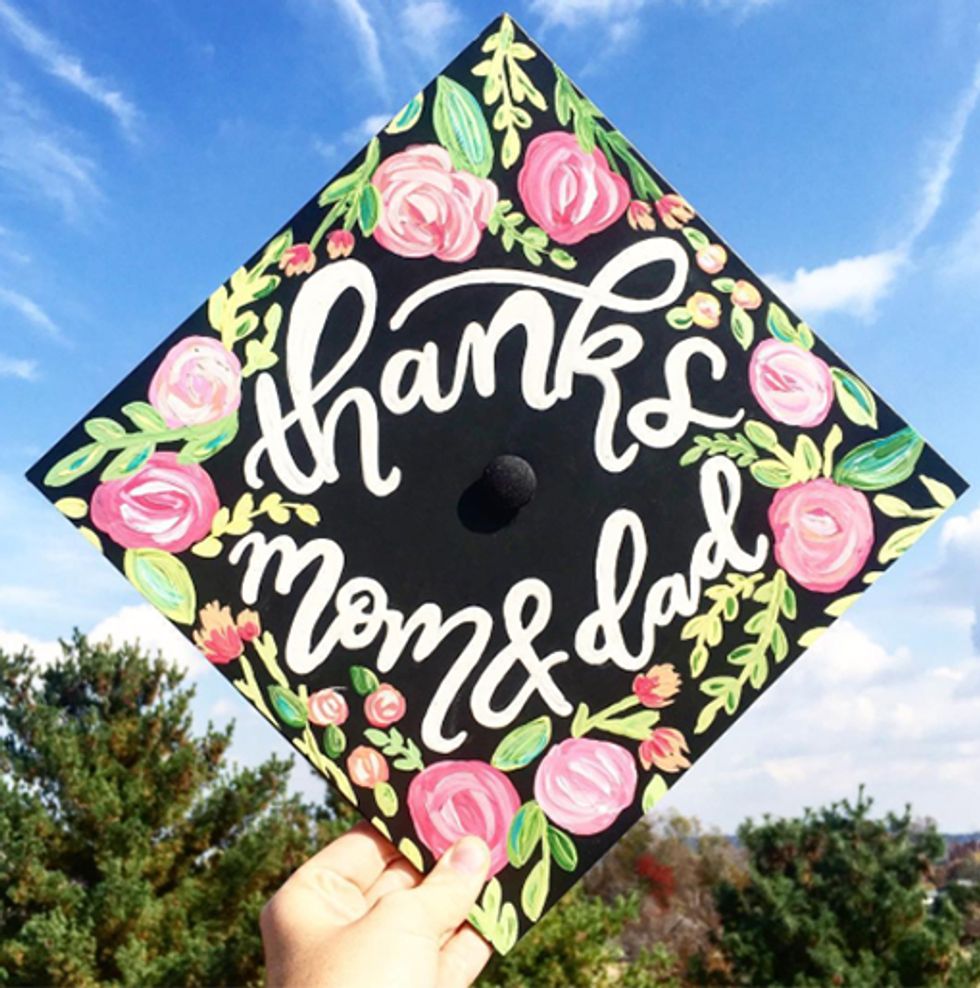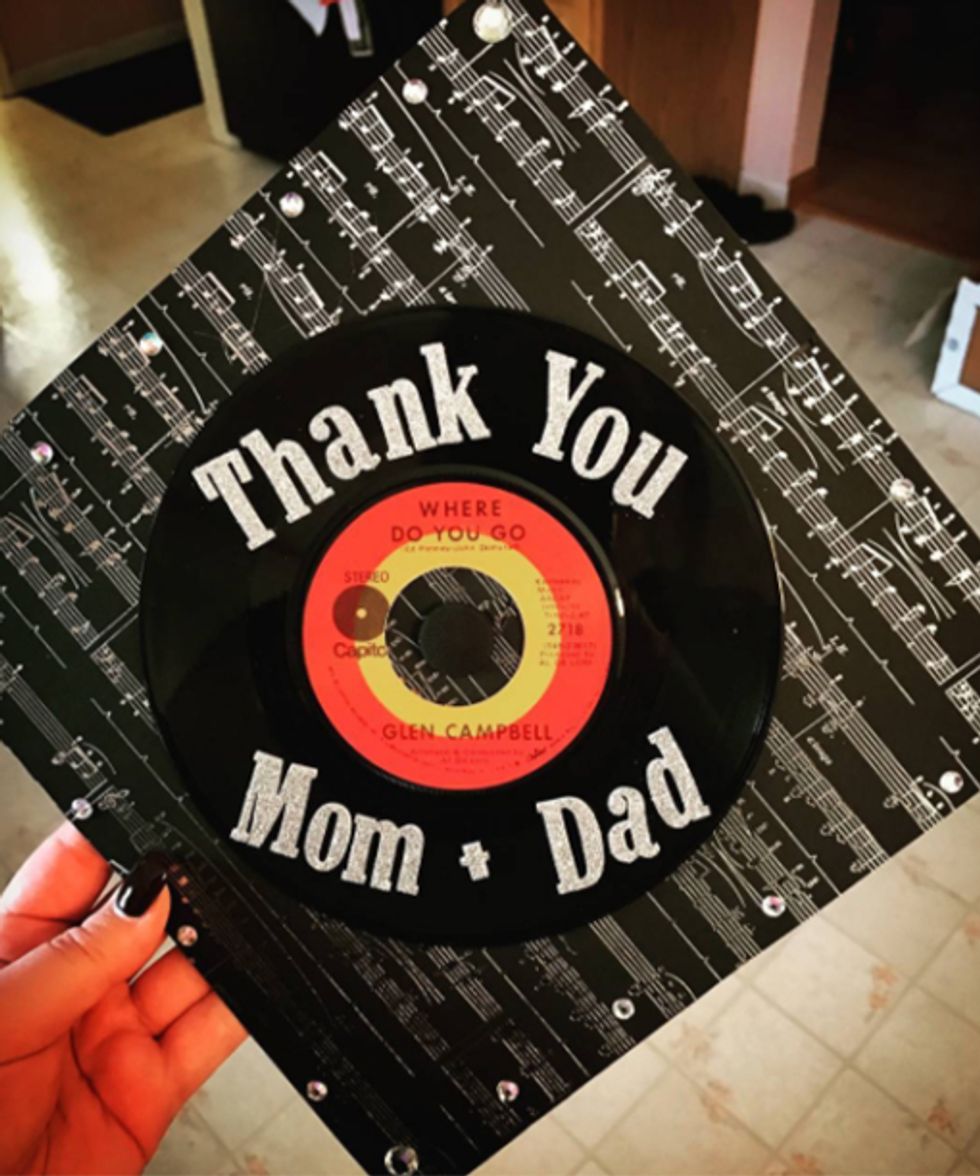 To your parents, because you don't know what you'd do without them.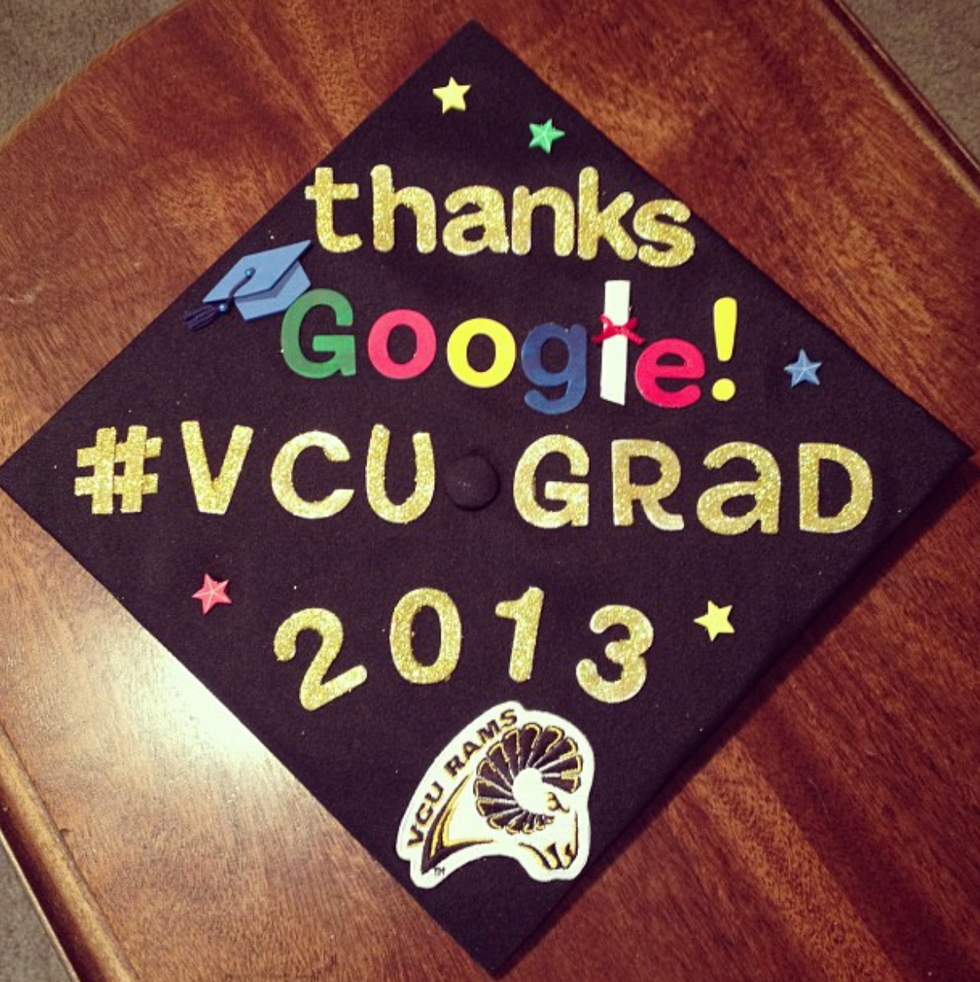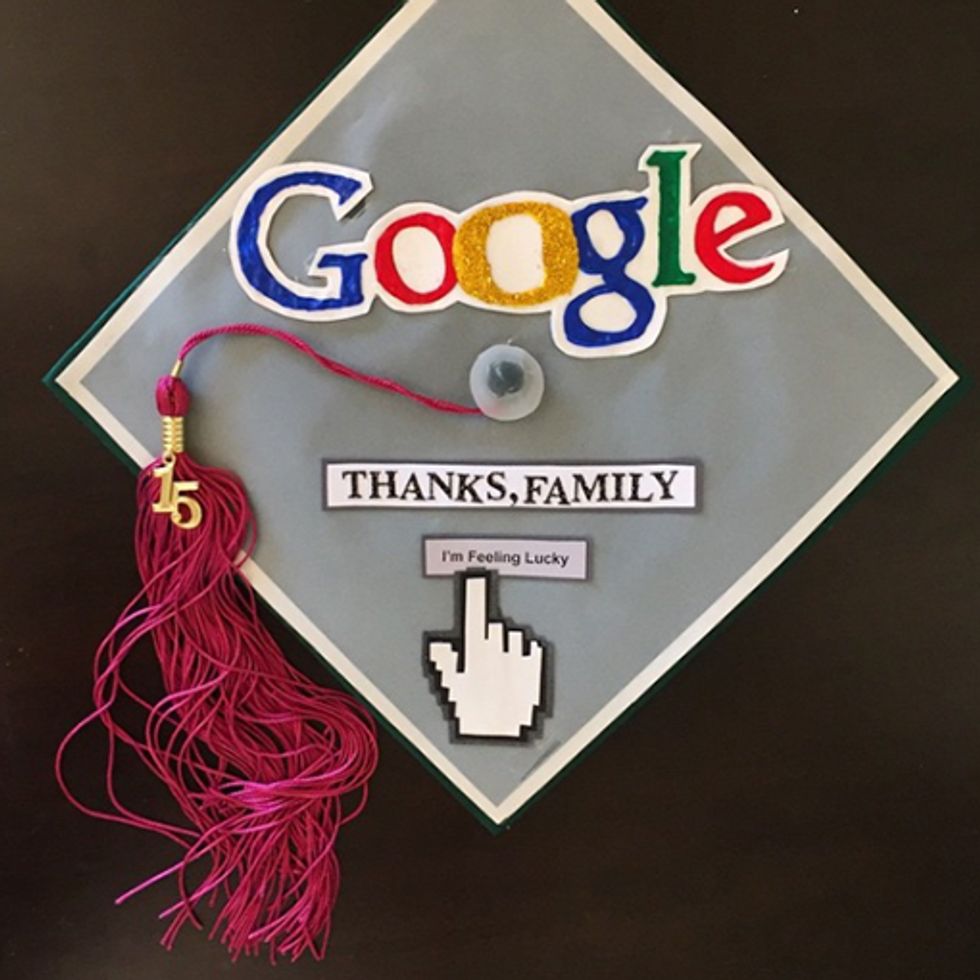 Or Google...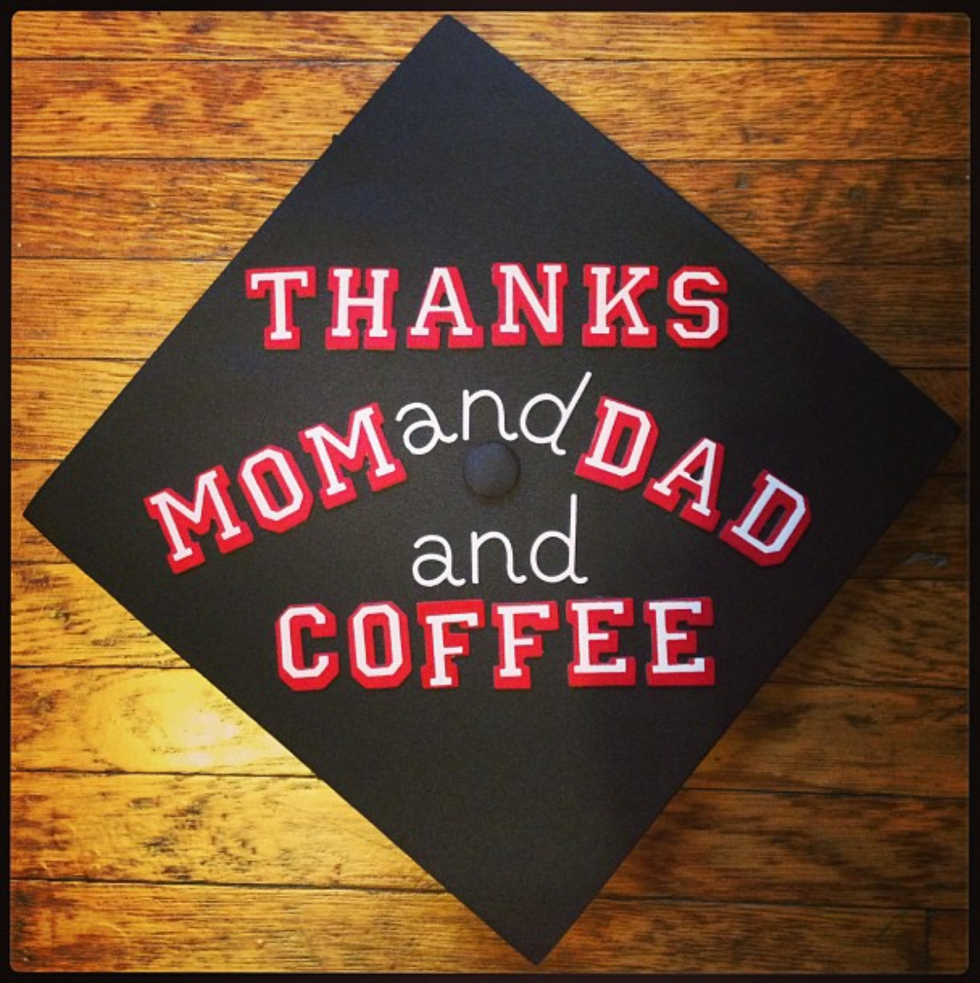 Or coffee...

11. "Harry Potter" fans, take the chance to show off your love of the series with what you did at college...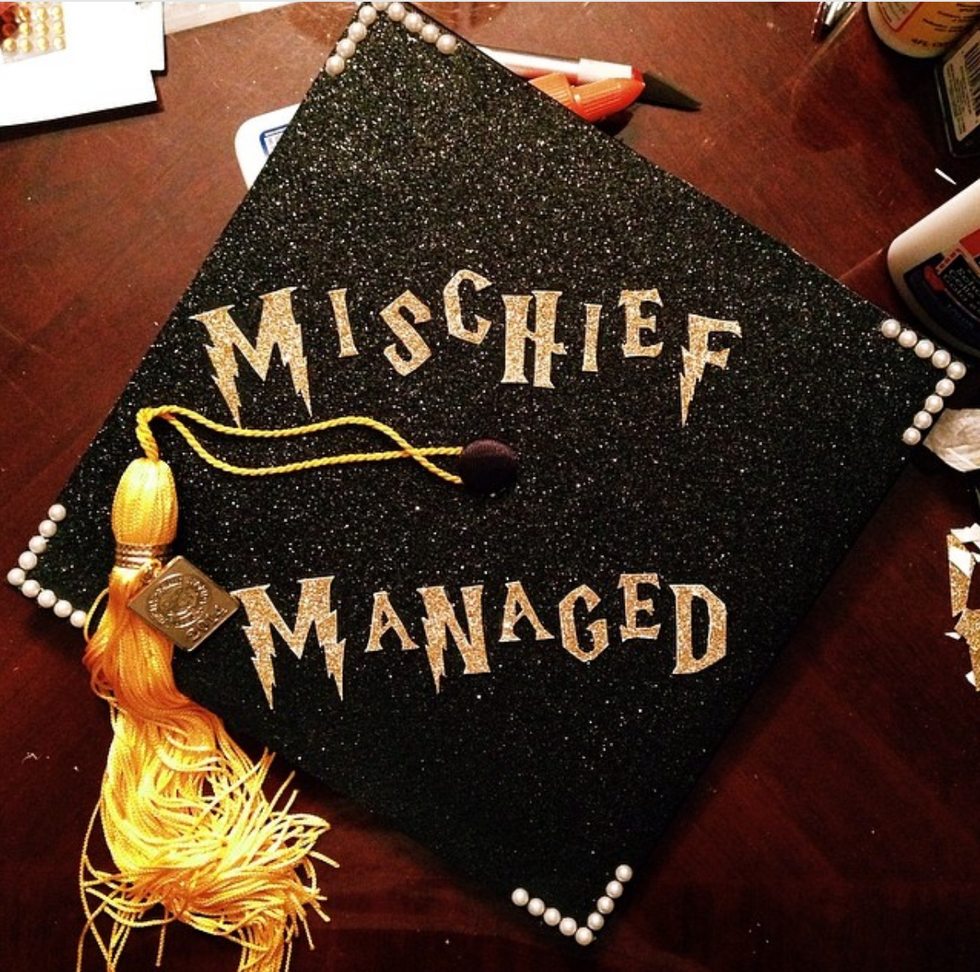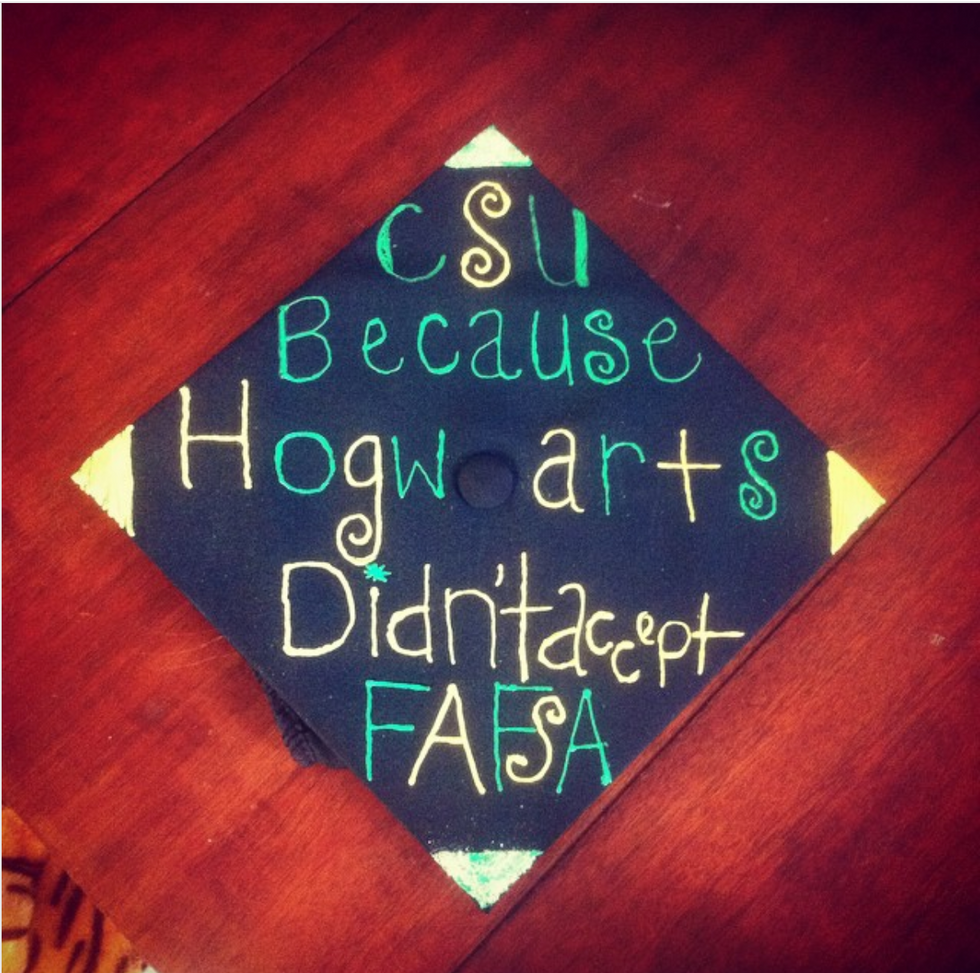 Or make a pun about college financing.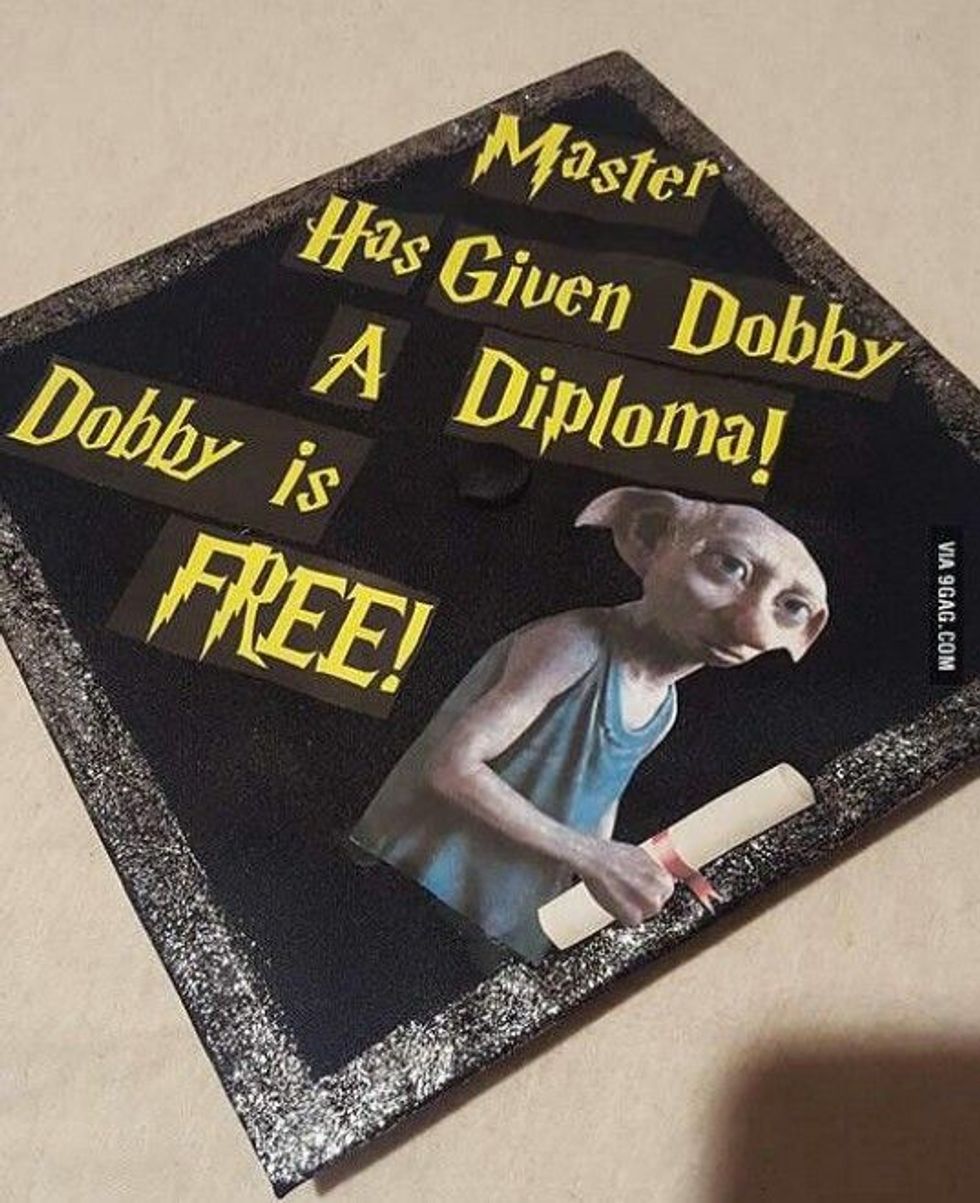 Or draw inspiration from your favorite characters.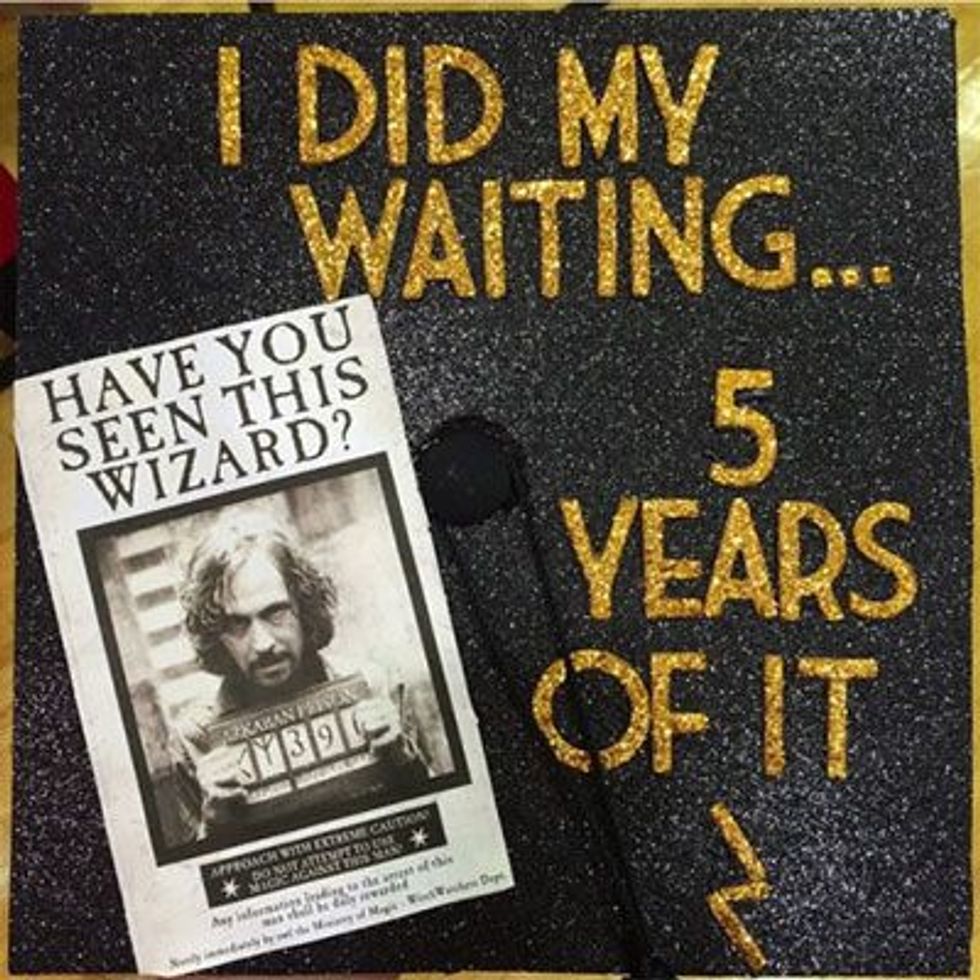 12. Draw inspiration from your favorite TV show or movie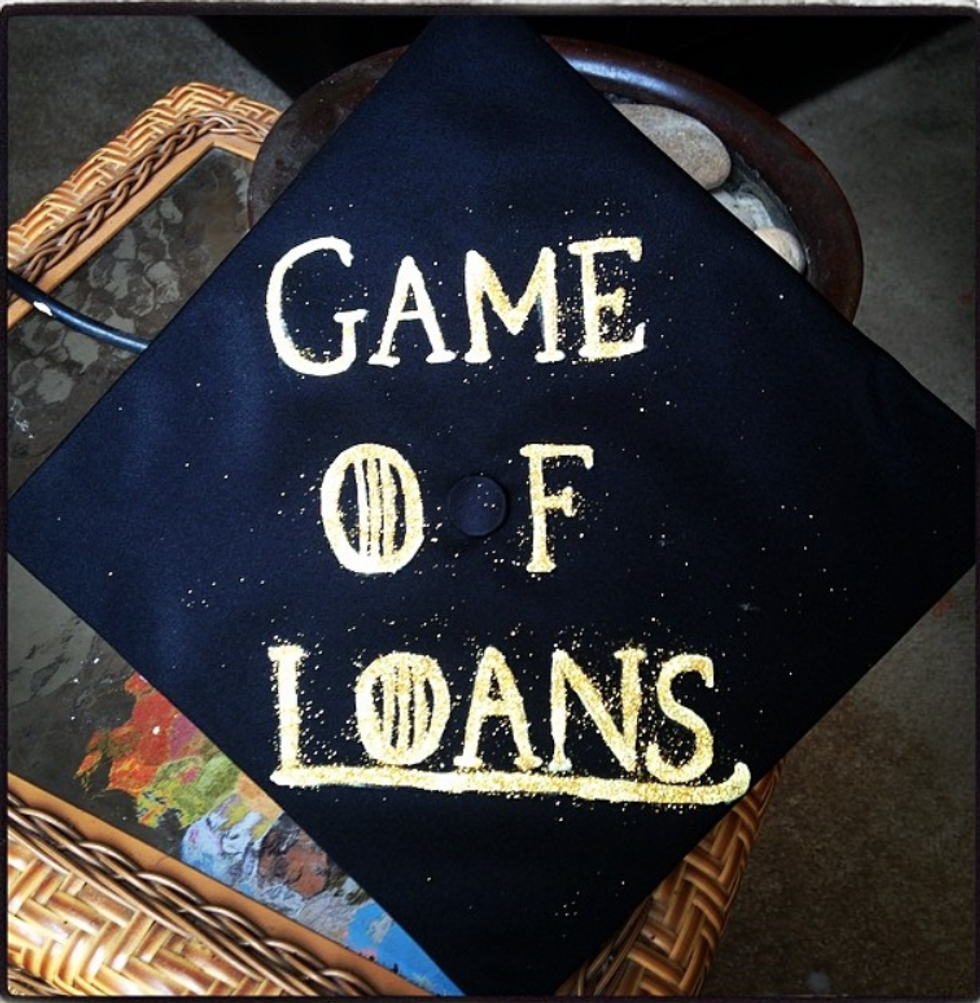 For all the debt you're not ready to pay off.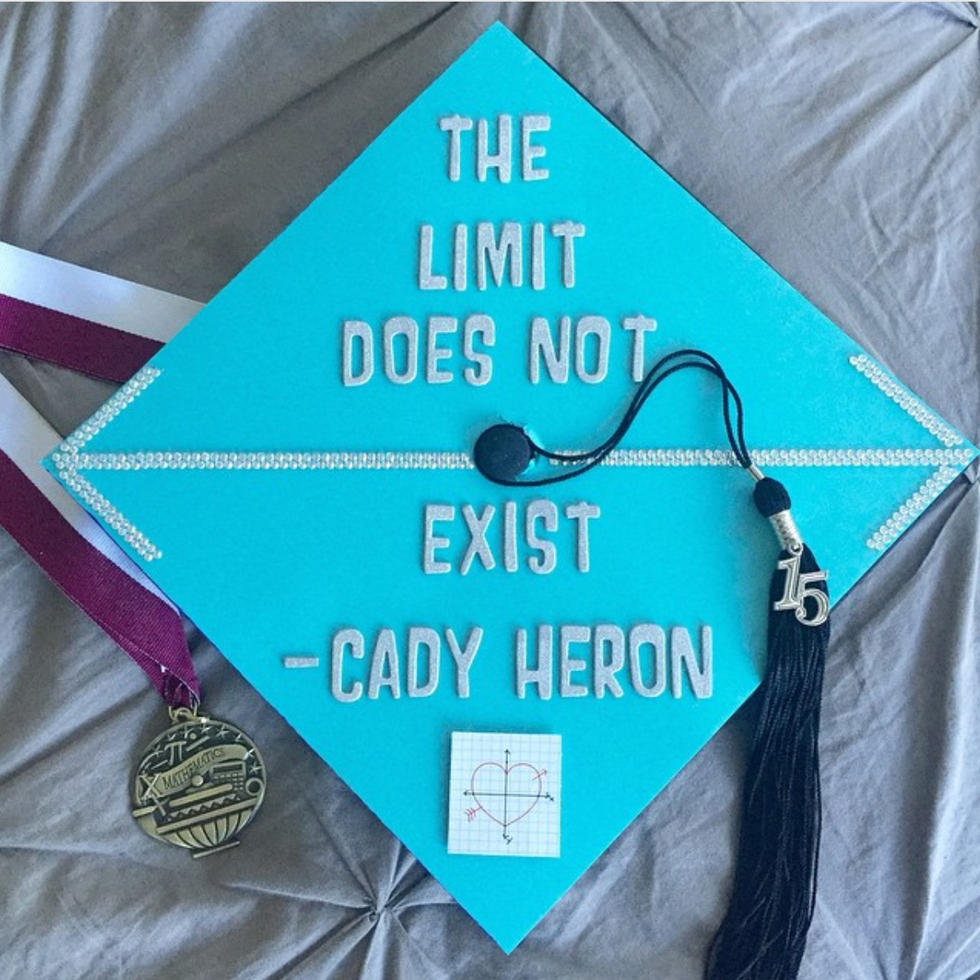 For the mean girl inside you.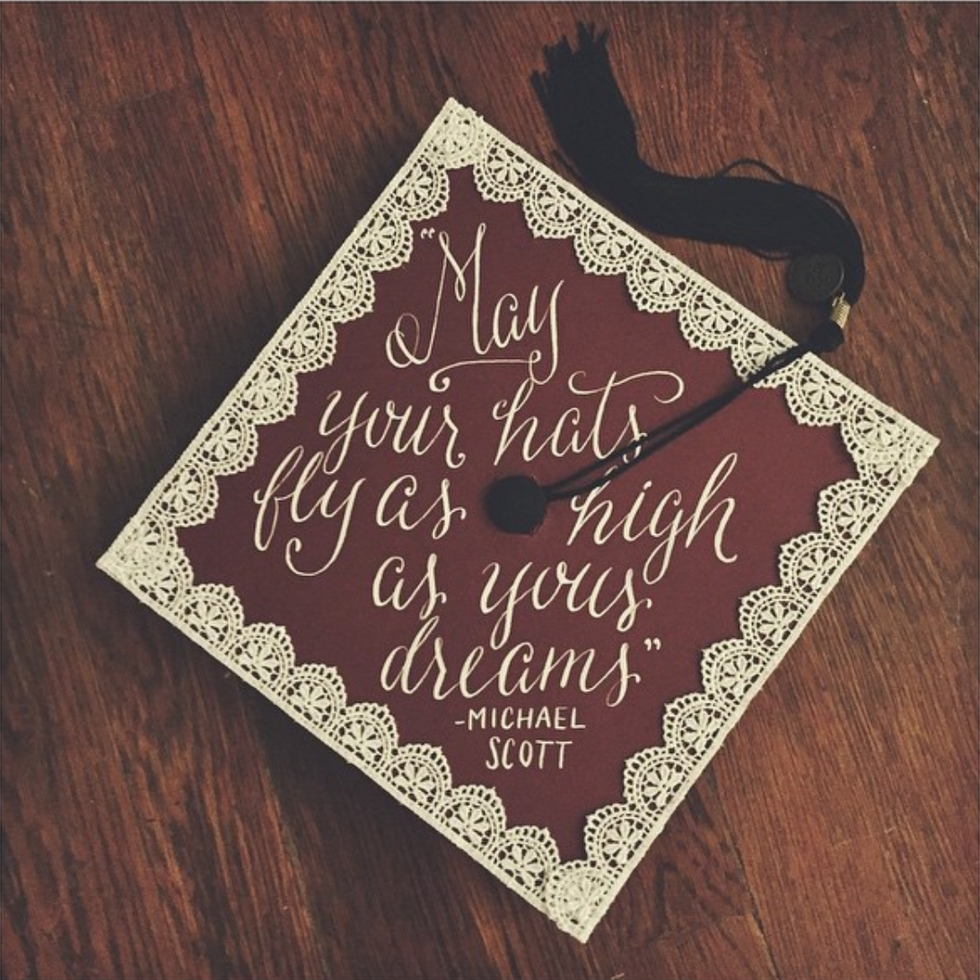 A quick "Office" reference goes a long way for inspiration.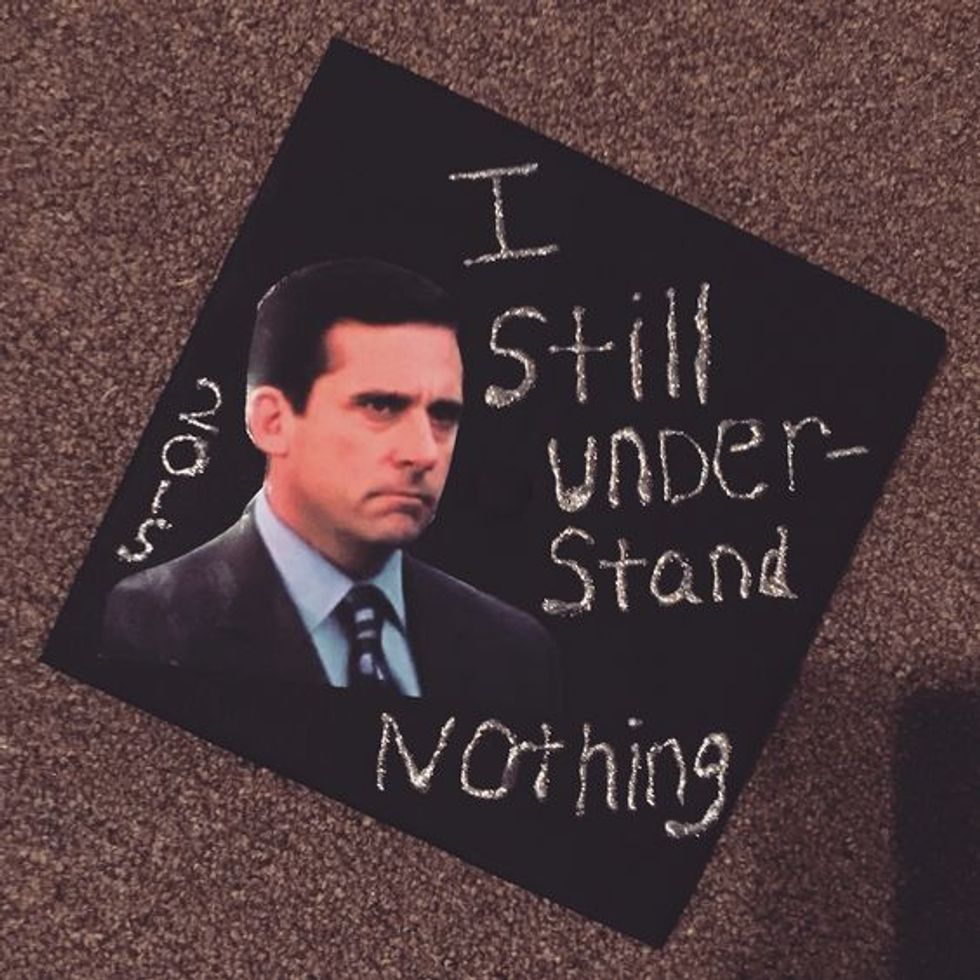 Or to explain what you learned in your four years at college.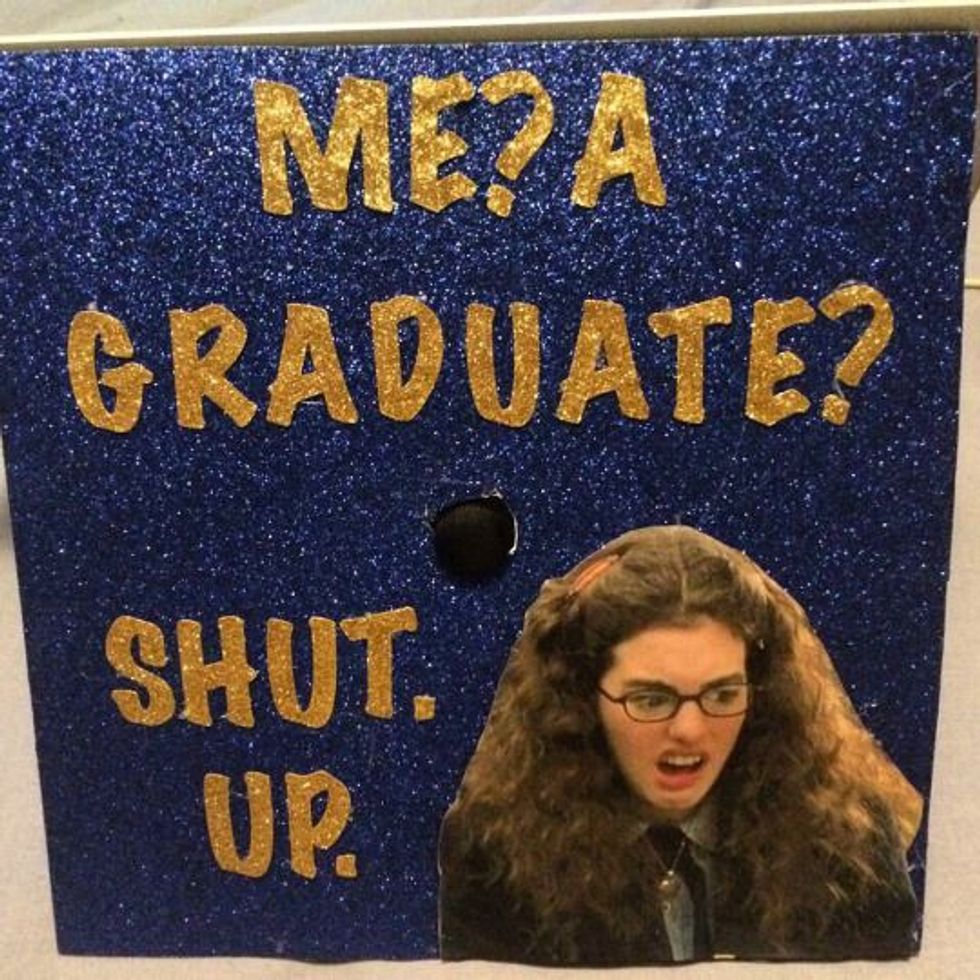 For the unexpected princess, I mean graduate, in you.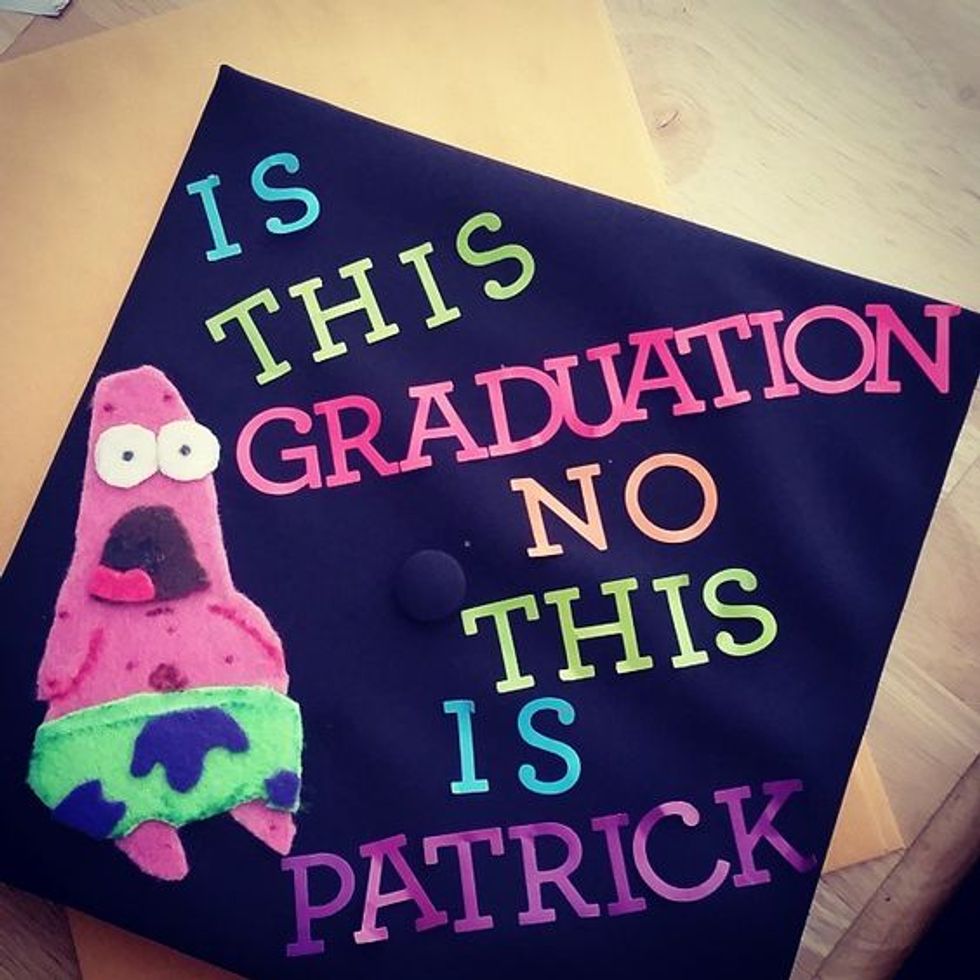 For the "Spongebob" fans equally shocked they are graduating.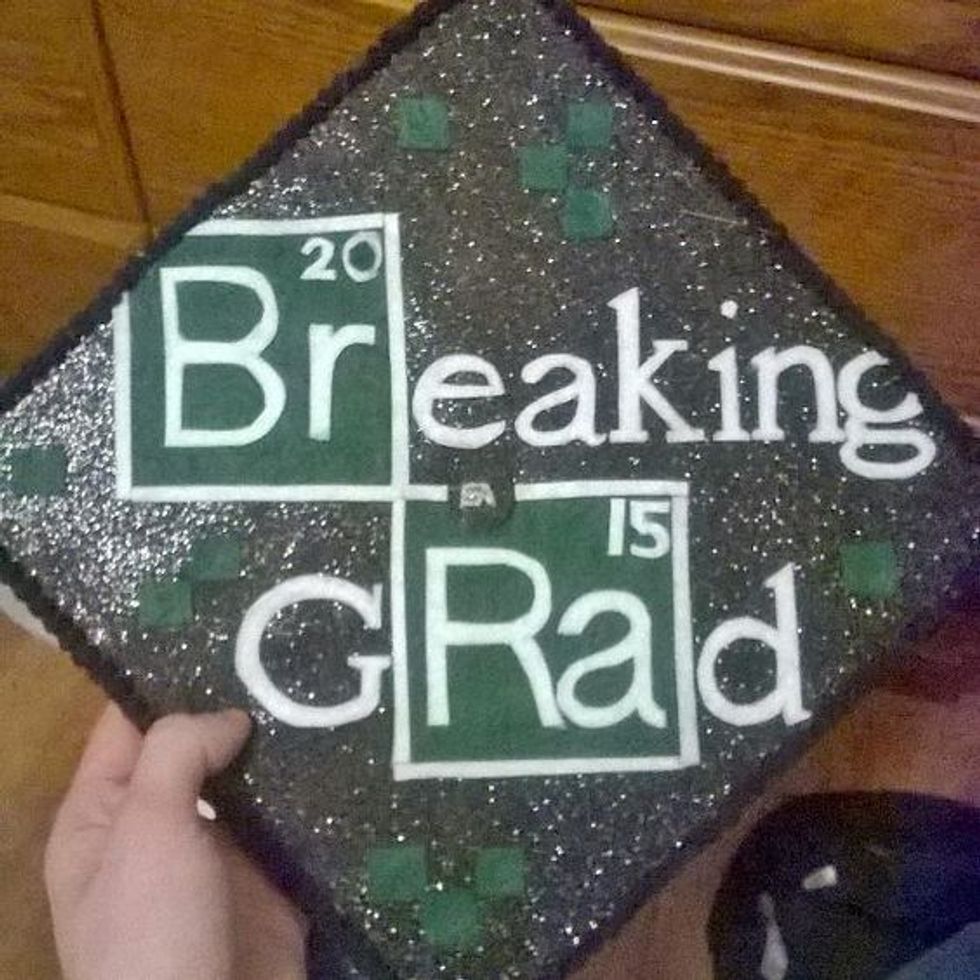 For the "Breaking Bad" fan and science major.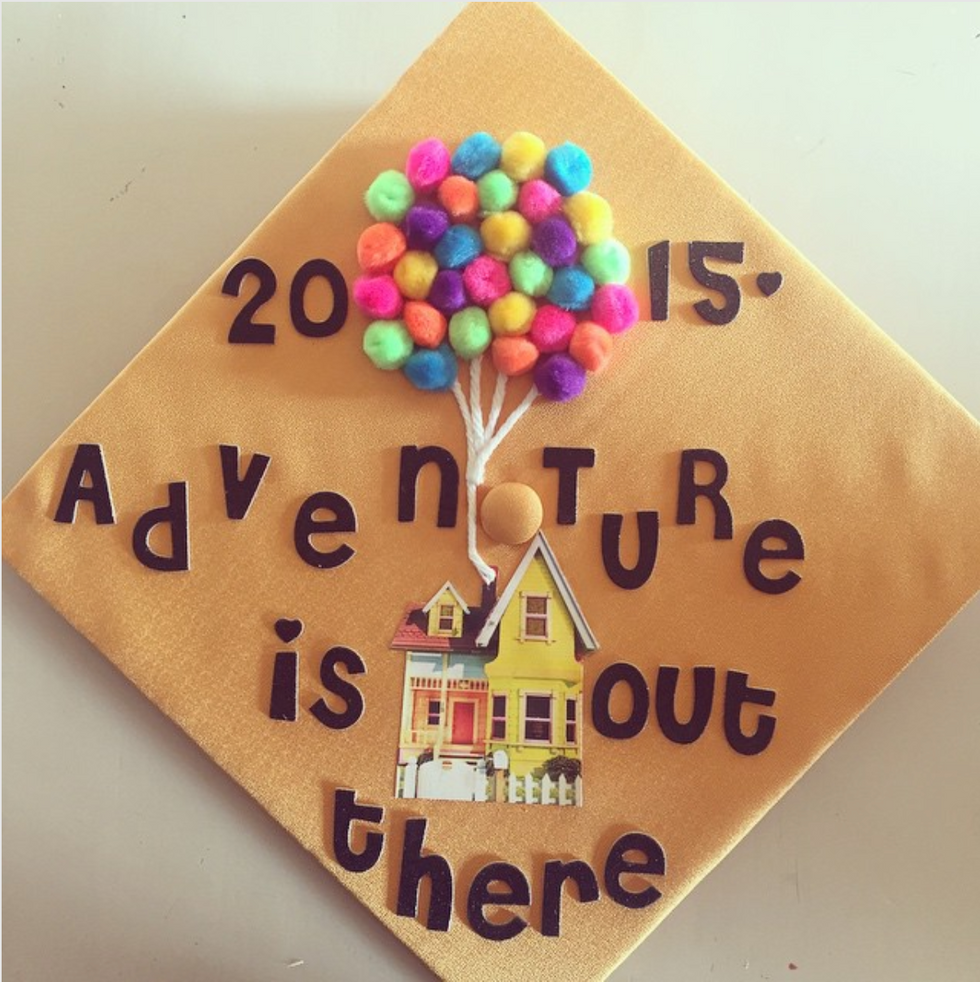 Adventure and a future to living life to the fullest inspired by "Up."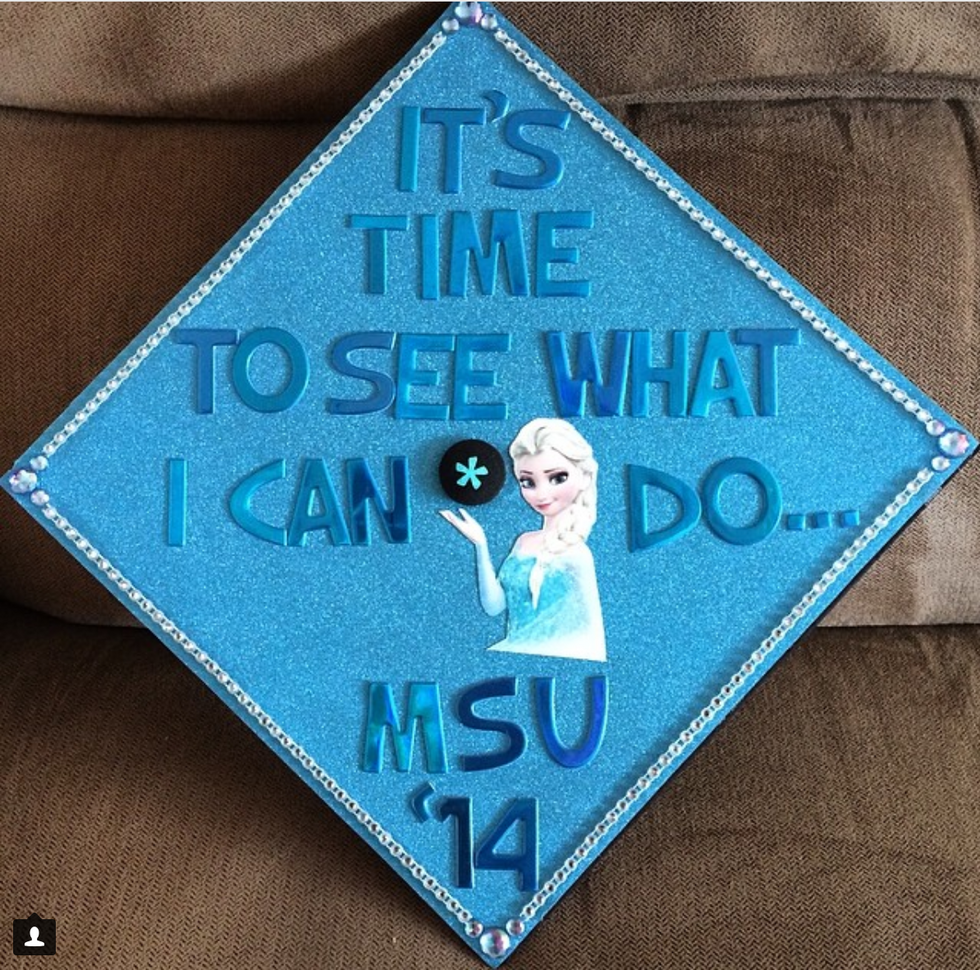 Draw inspiration from your inner Elsa and believe in yourself
13. Puns are always welcome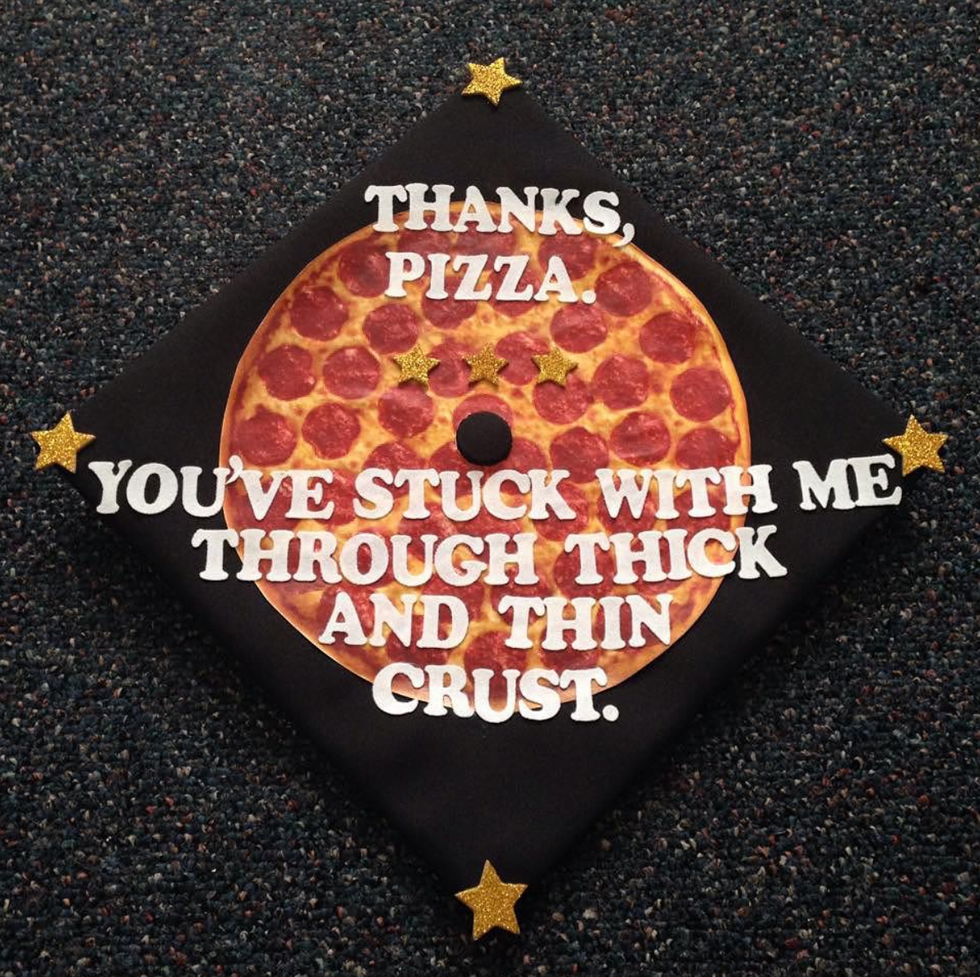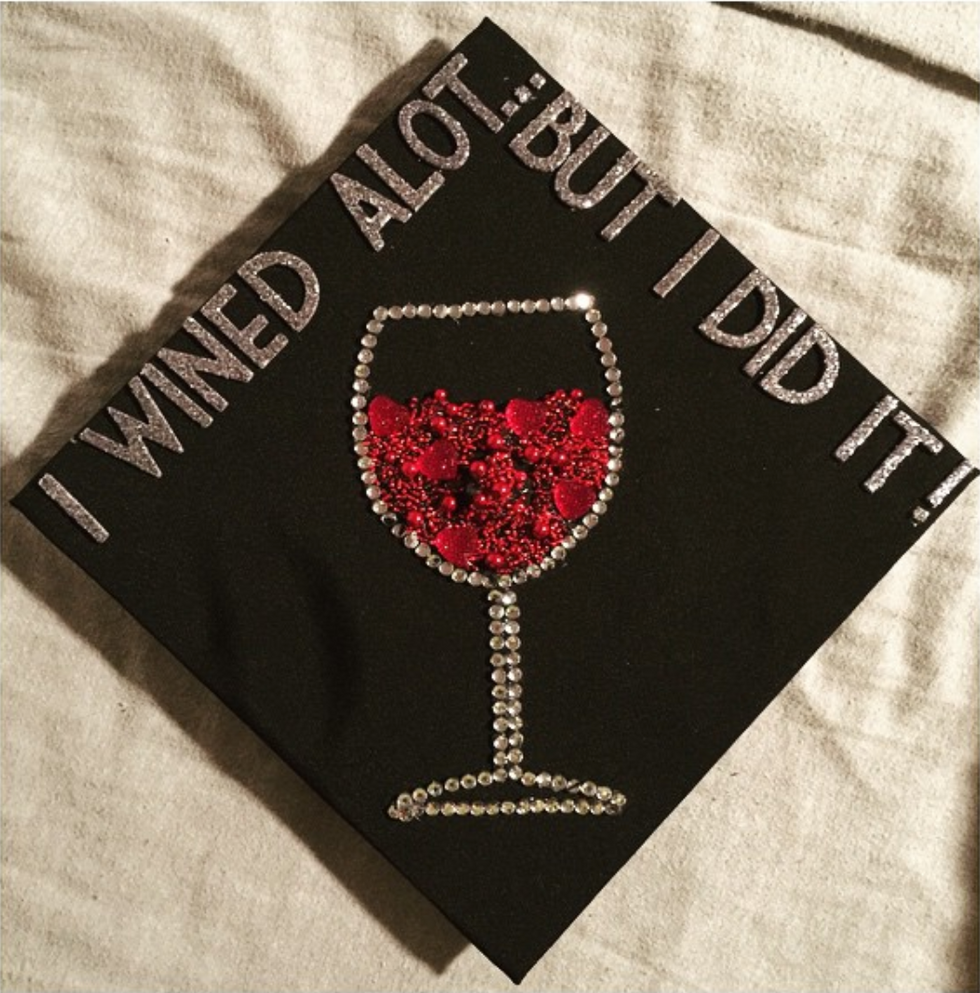 14. Reference pop-culture and current trends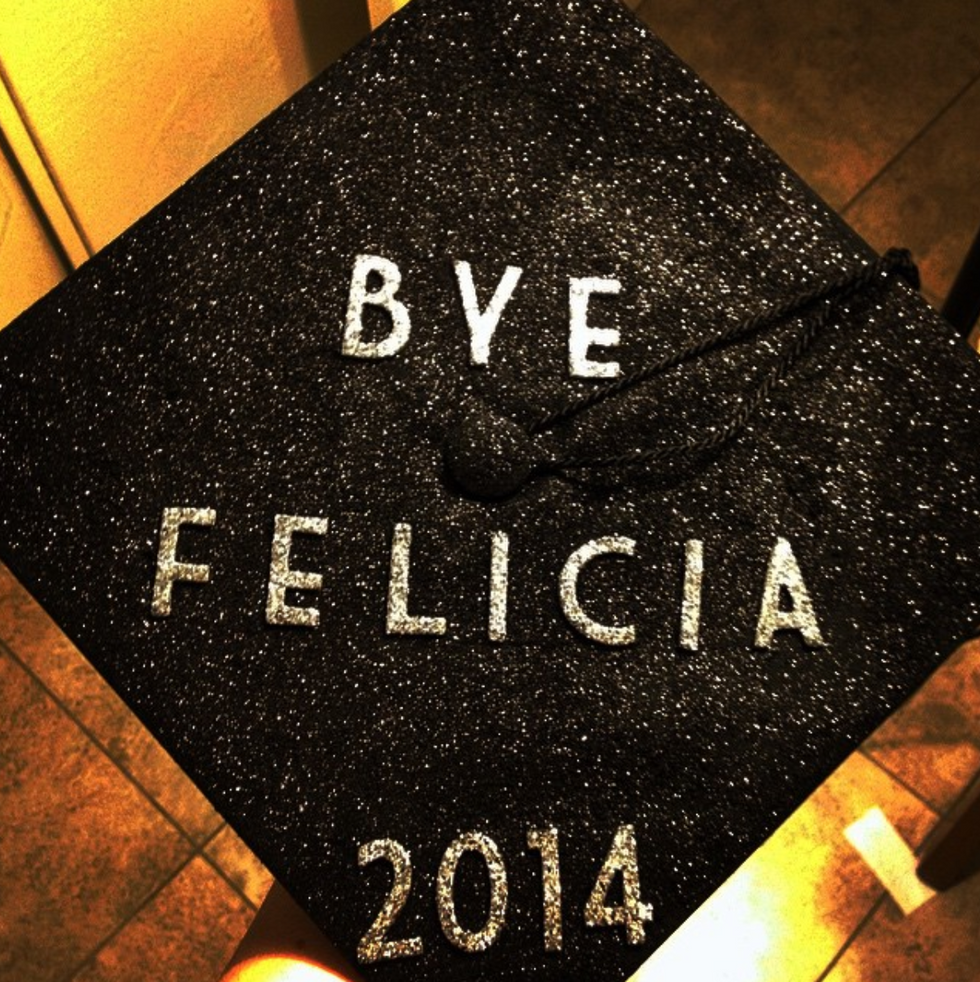 15. Make your own version of Cards Against Humanity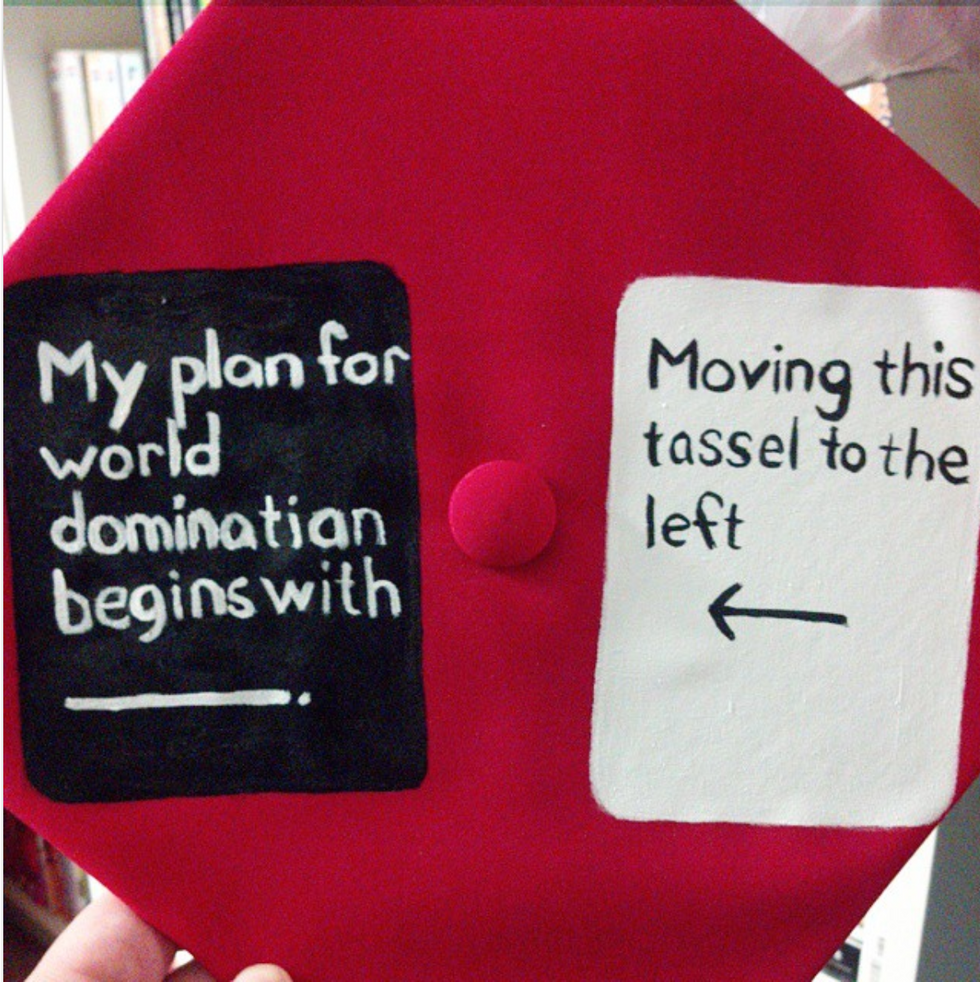 16. Your degree is in BS, right?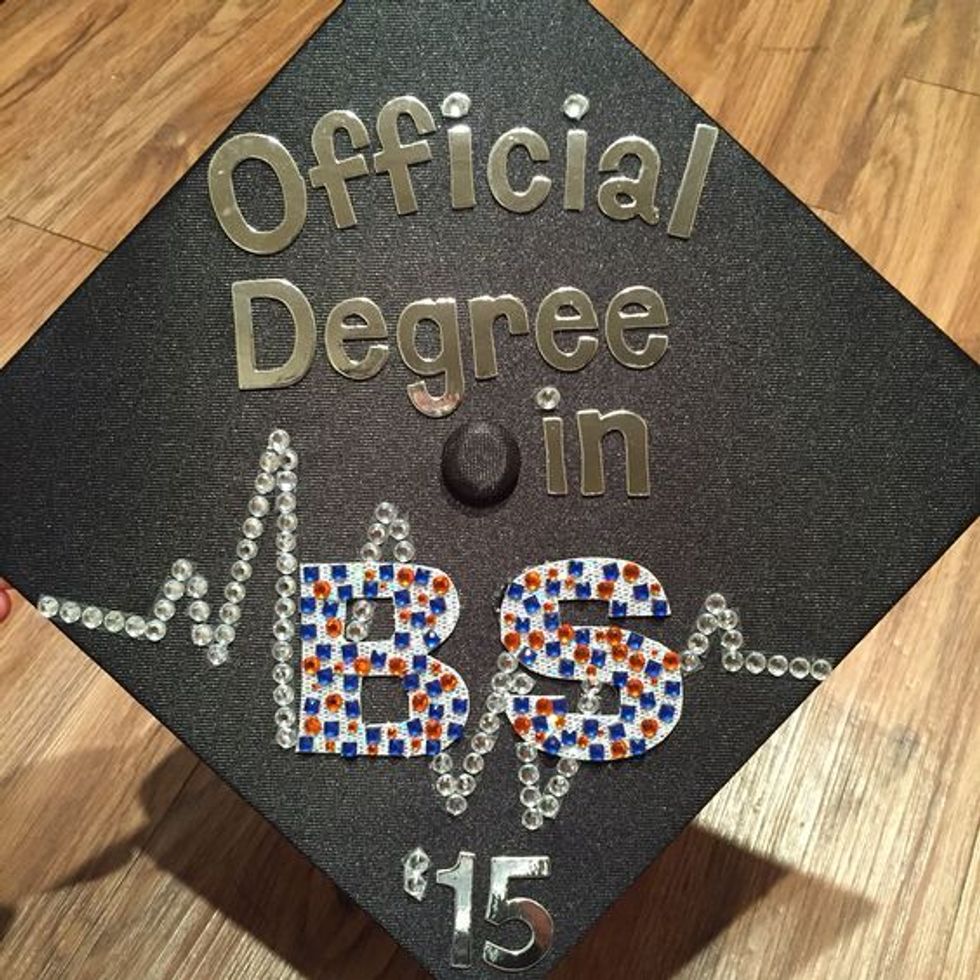 17. Design your graduation cap around a quote that most defines and inspires you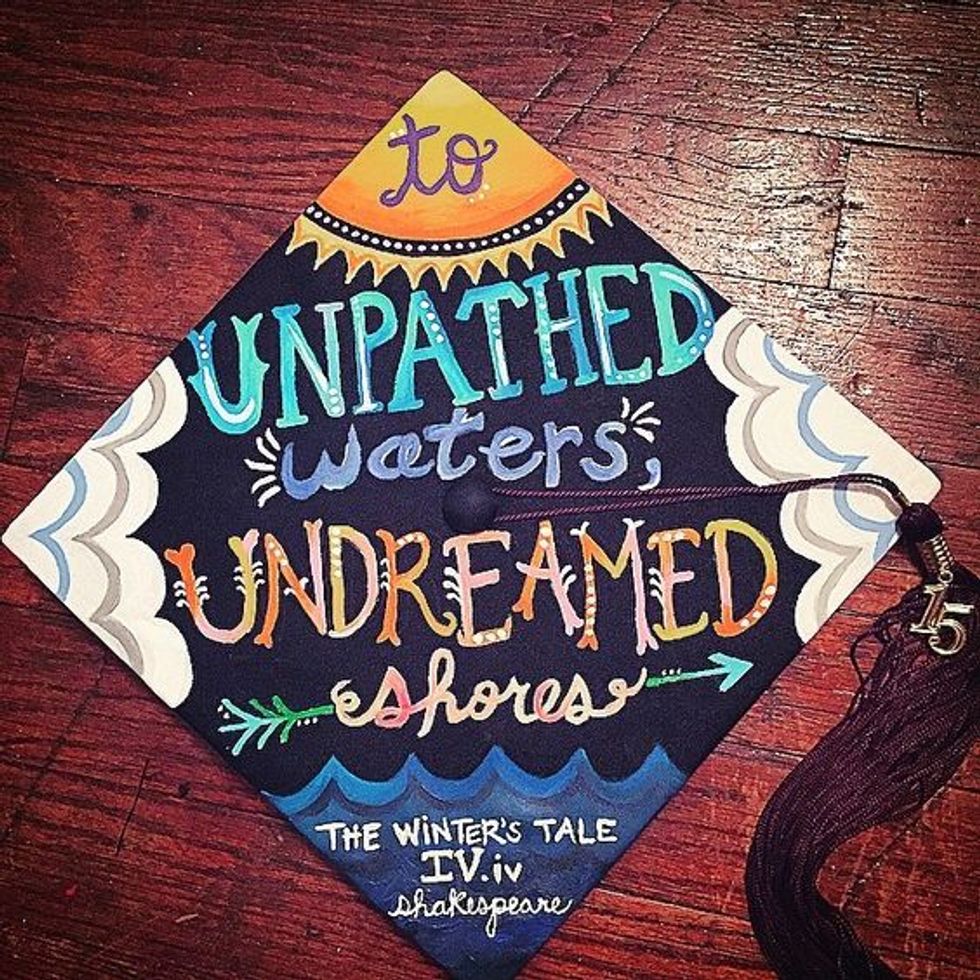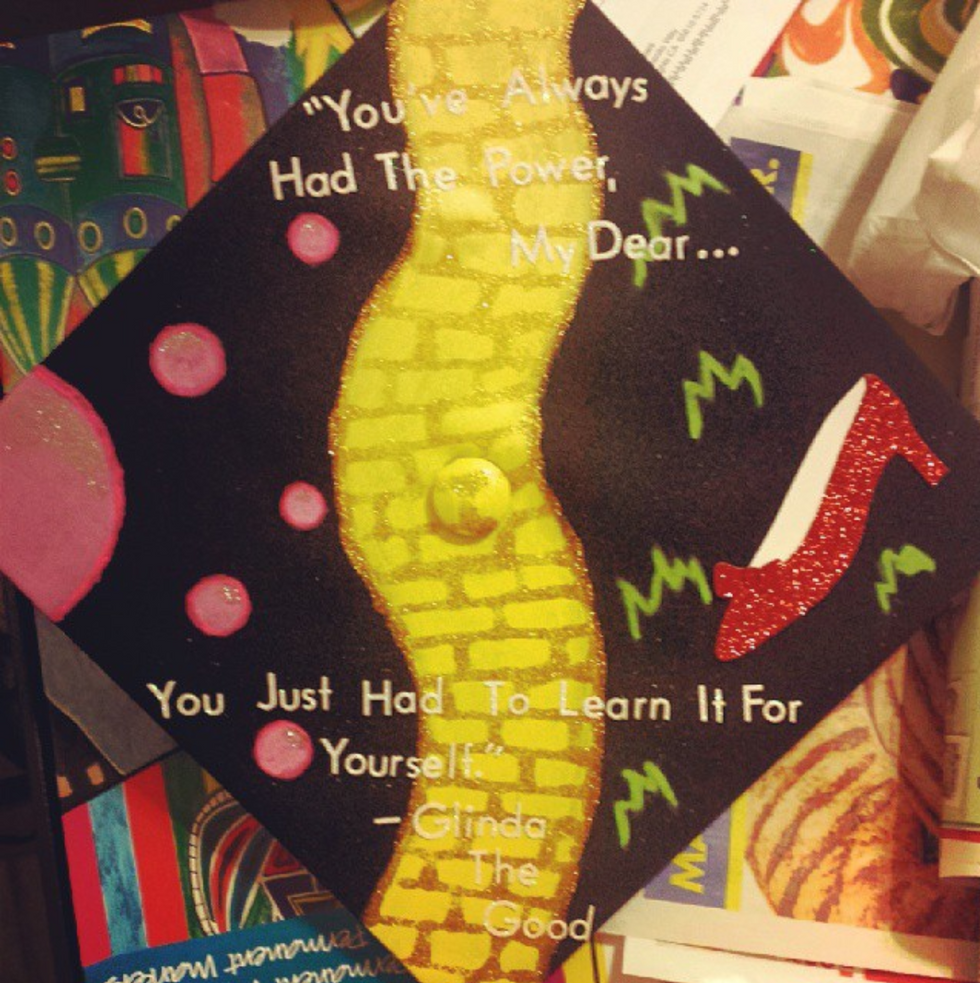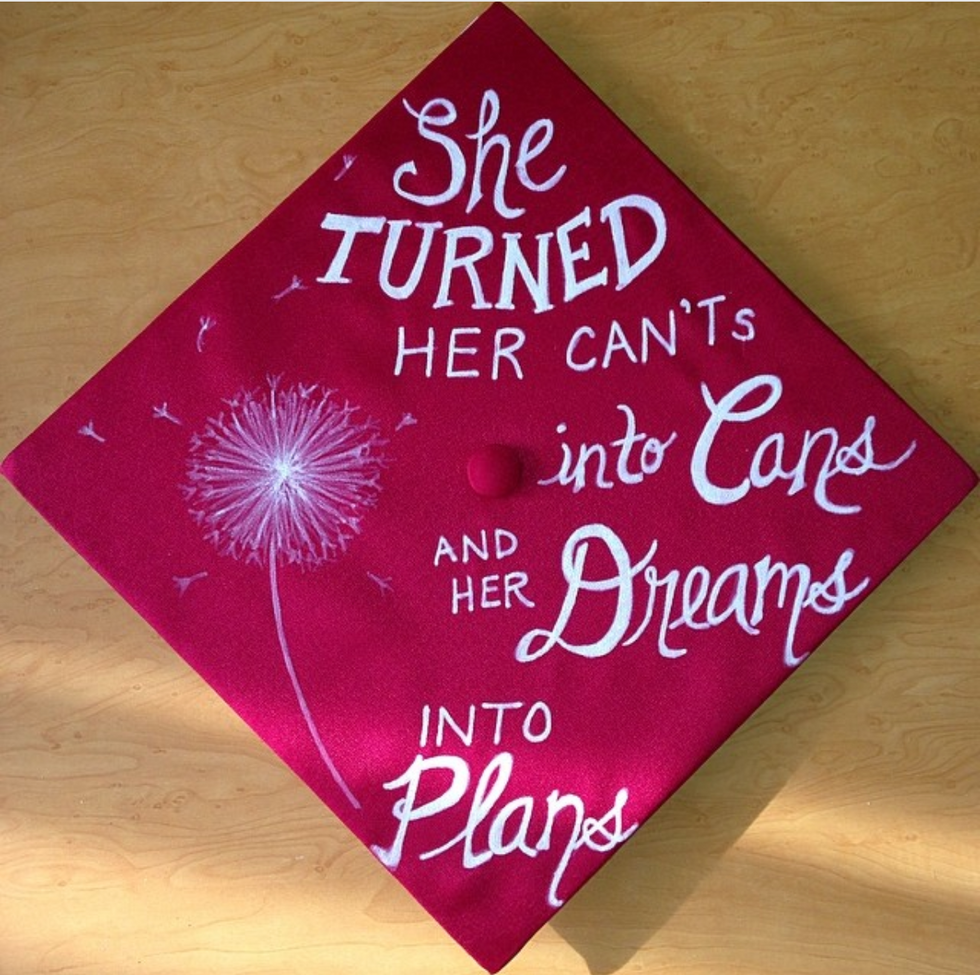 18. For those who yearn for adventure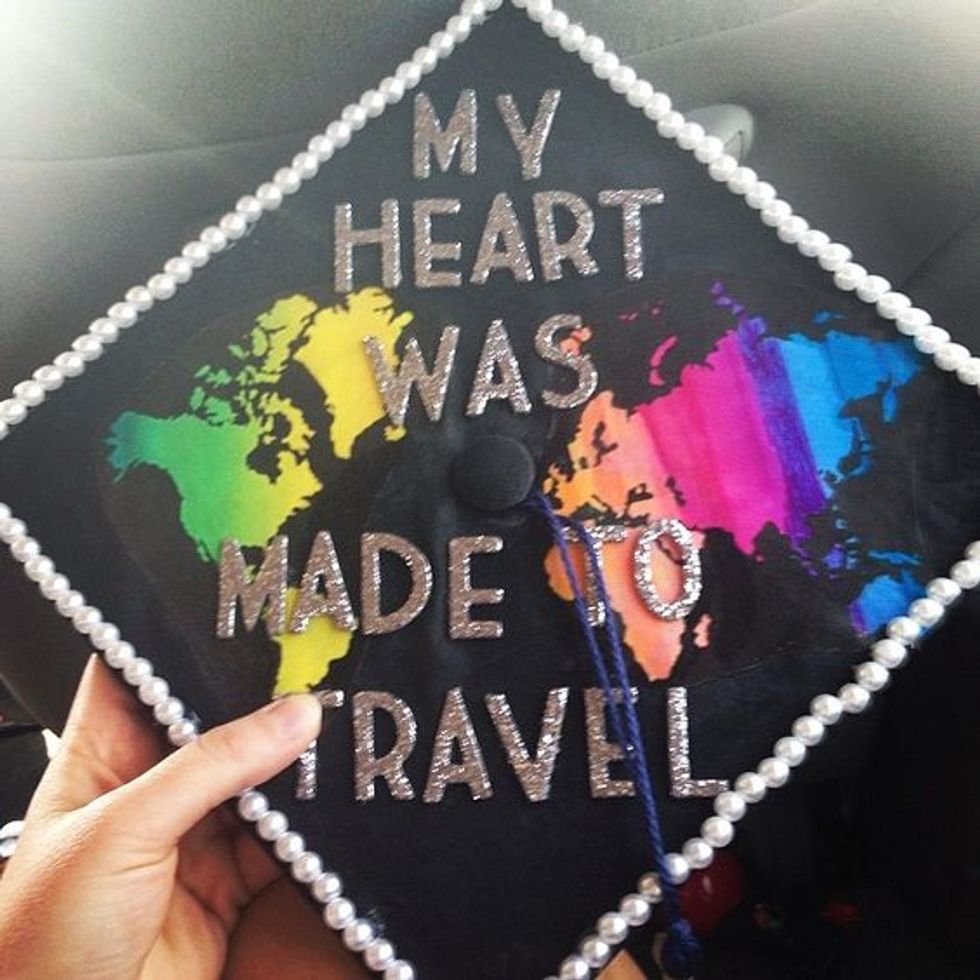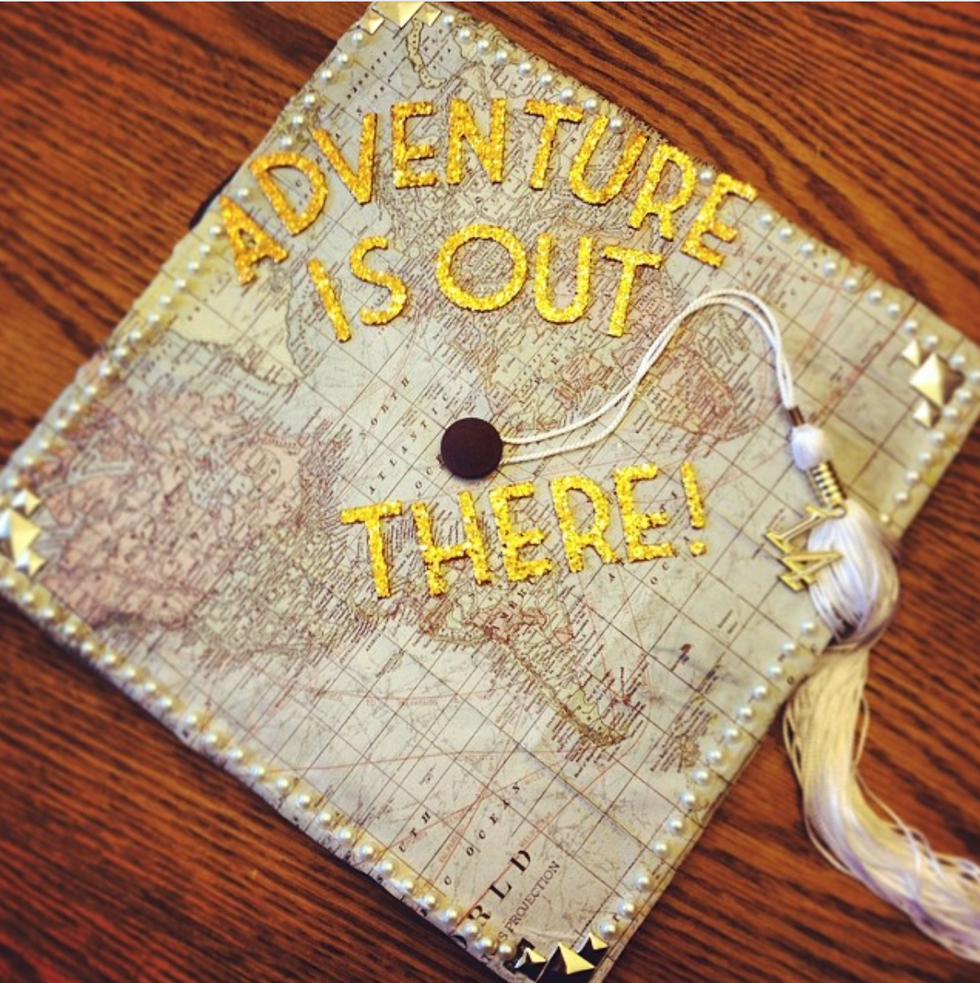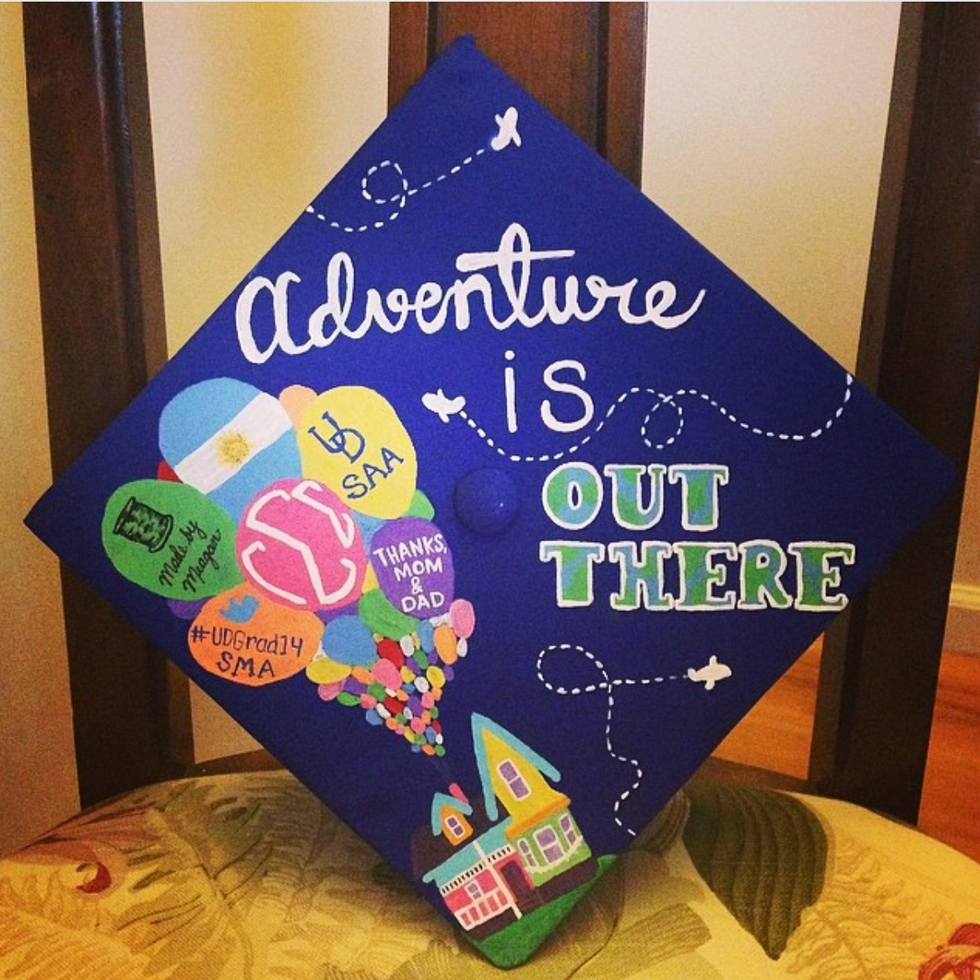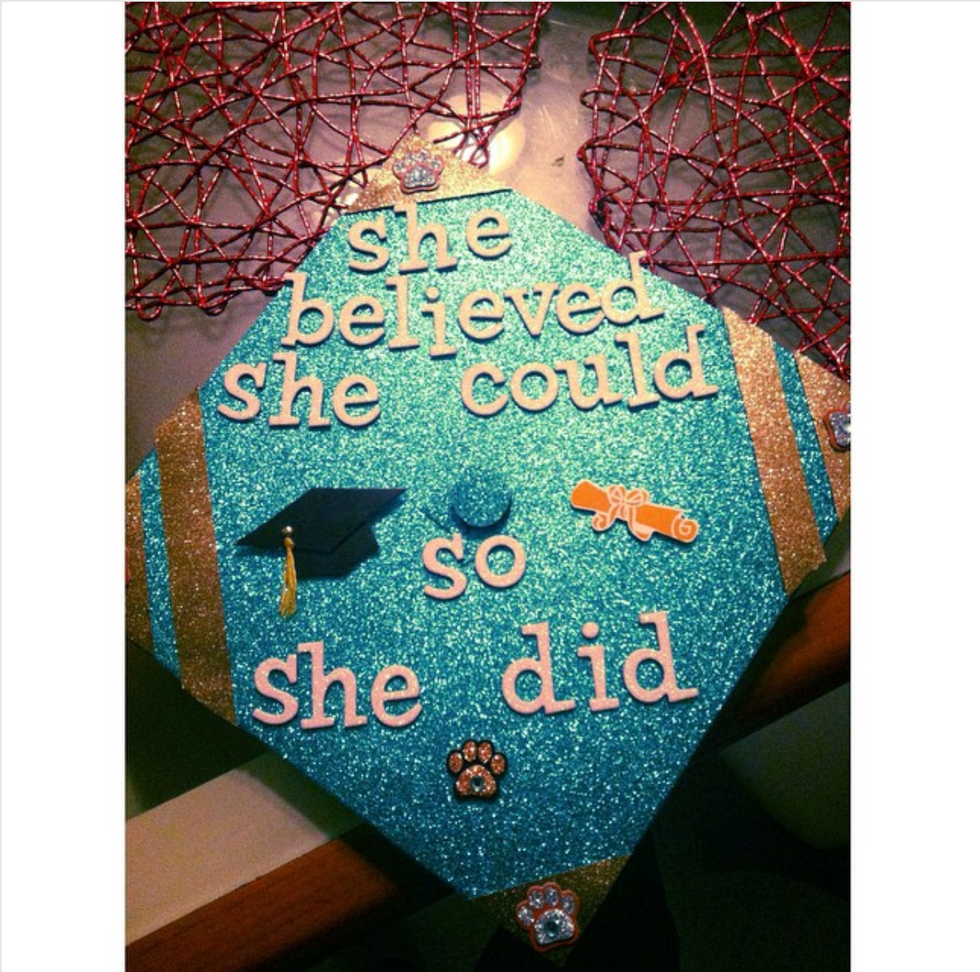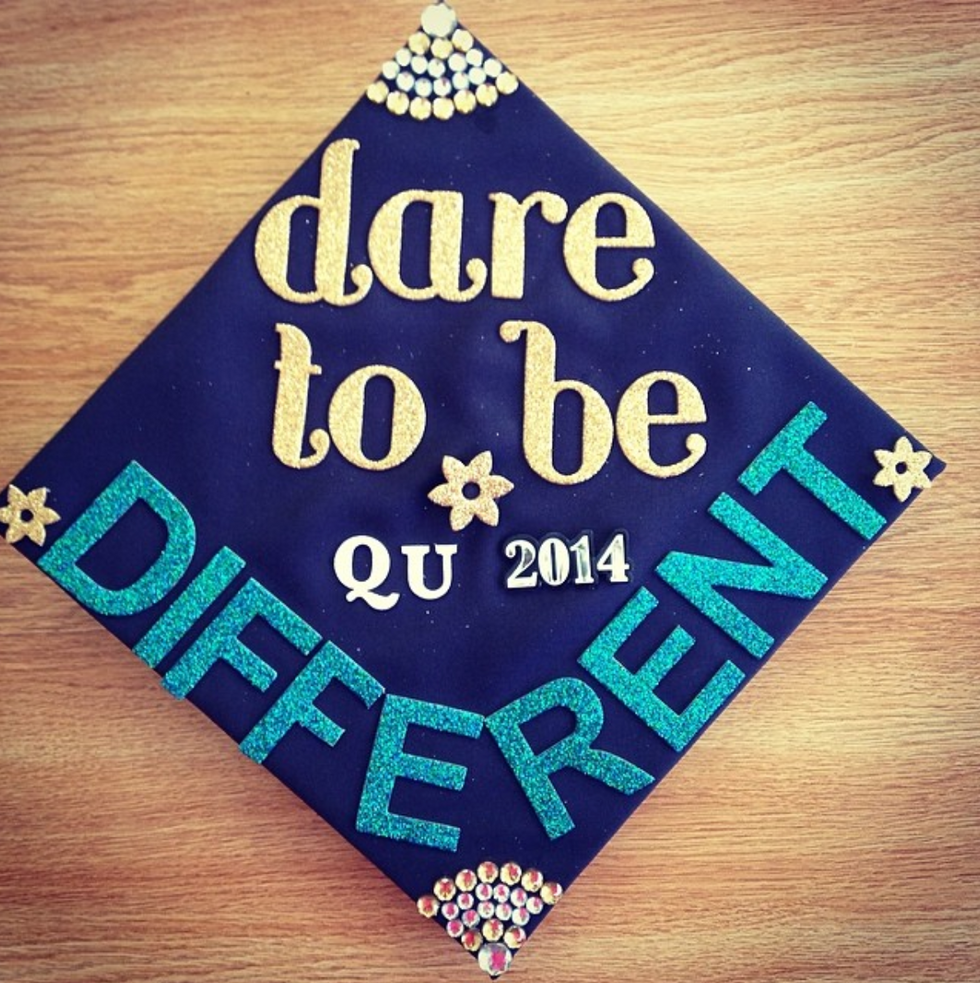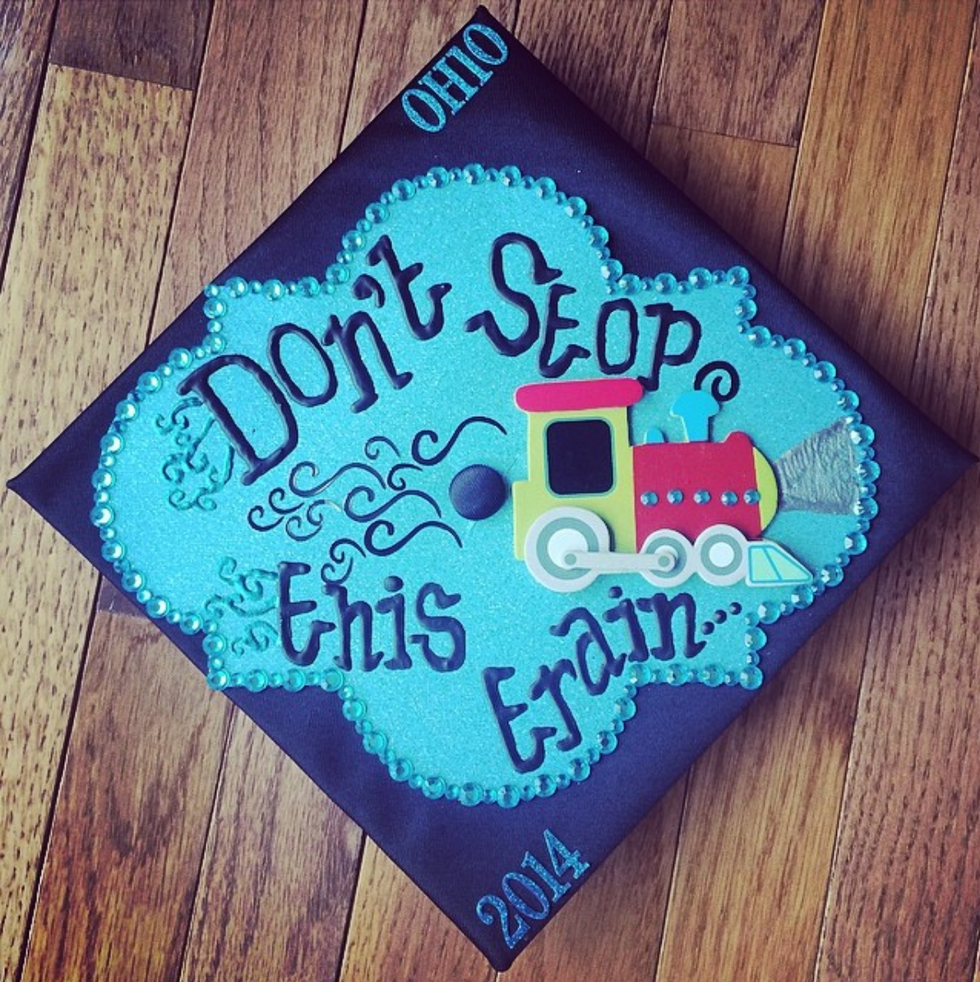 20. For the "Star Wars fans" who are now masters of their degrees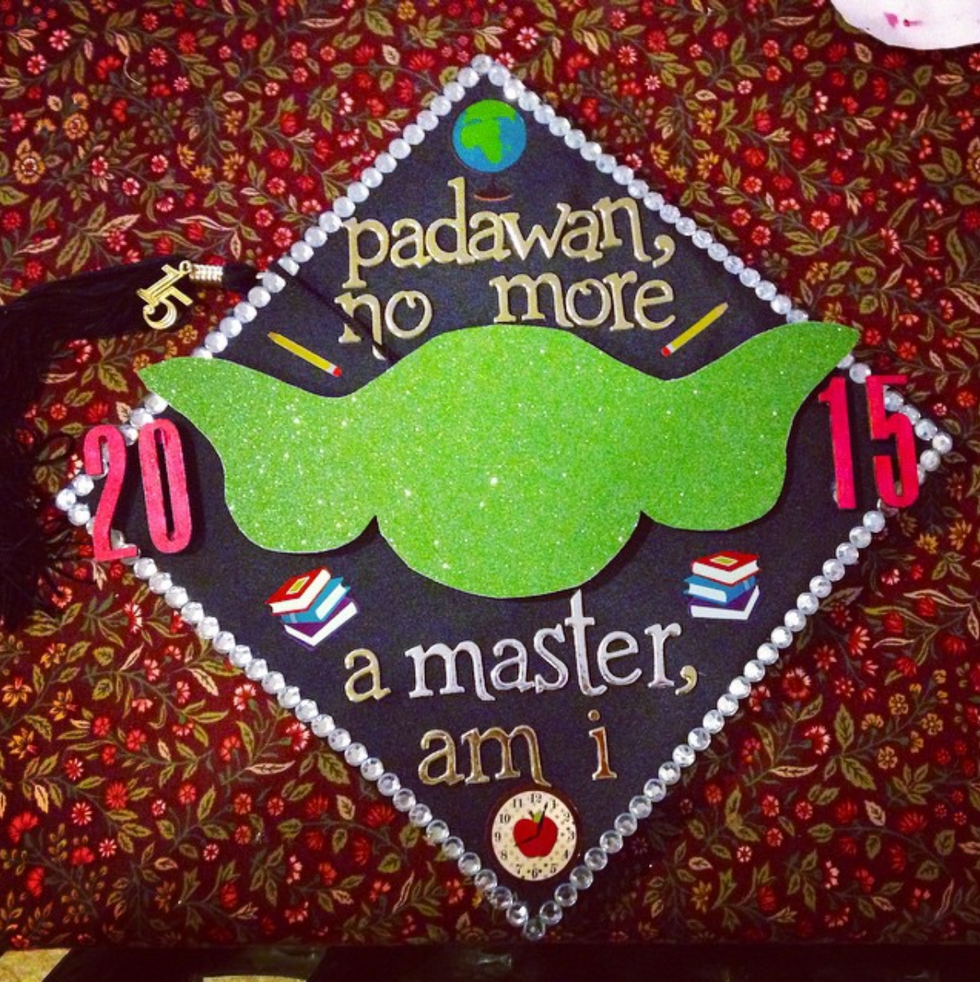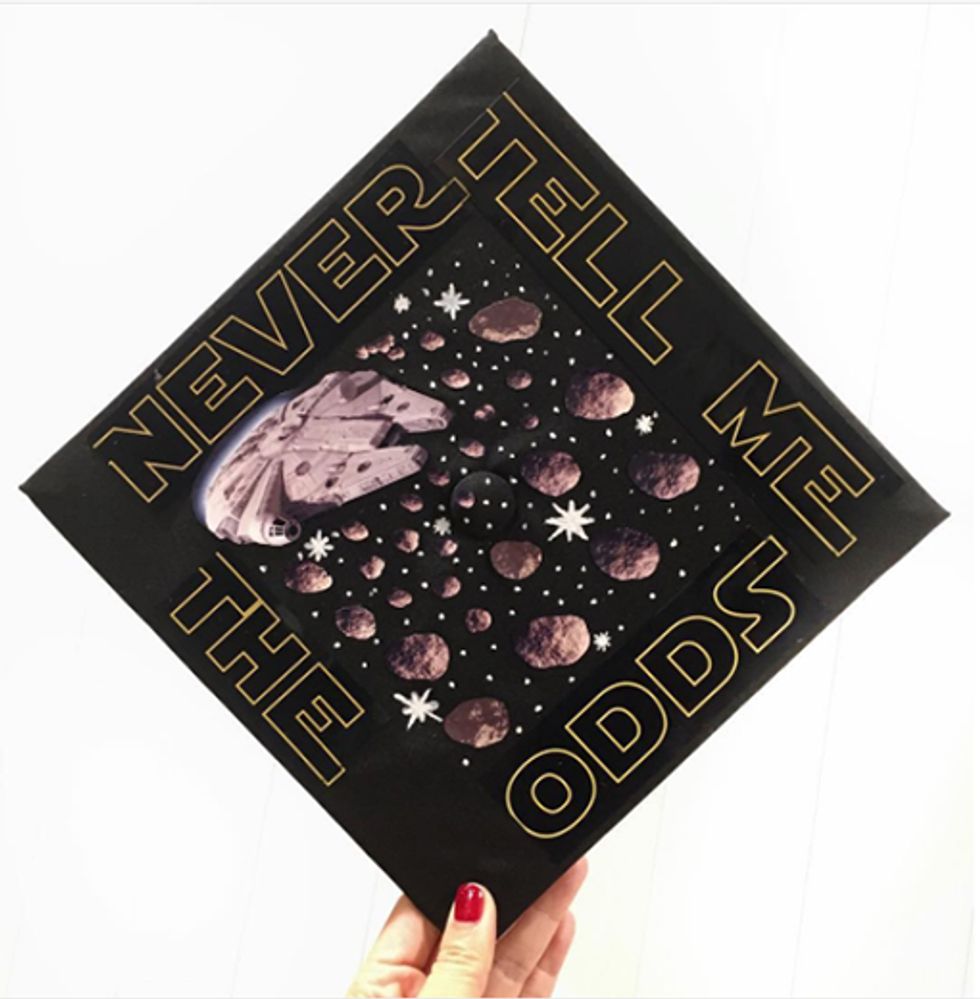 21. For movie lovers out there who want to remind themselves of their favorite childhood films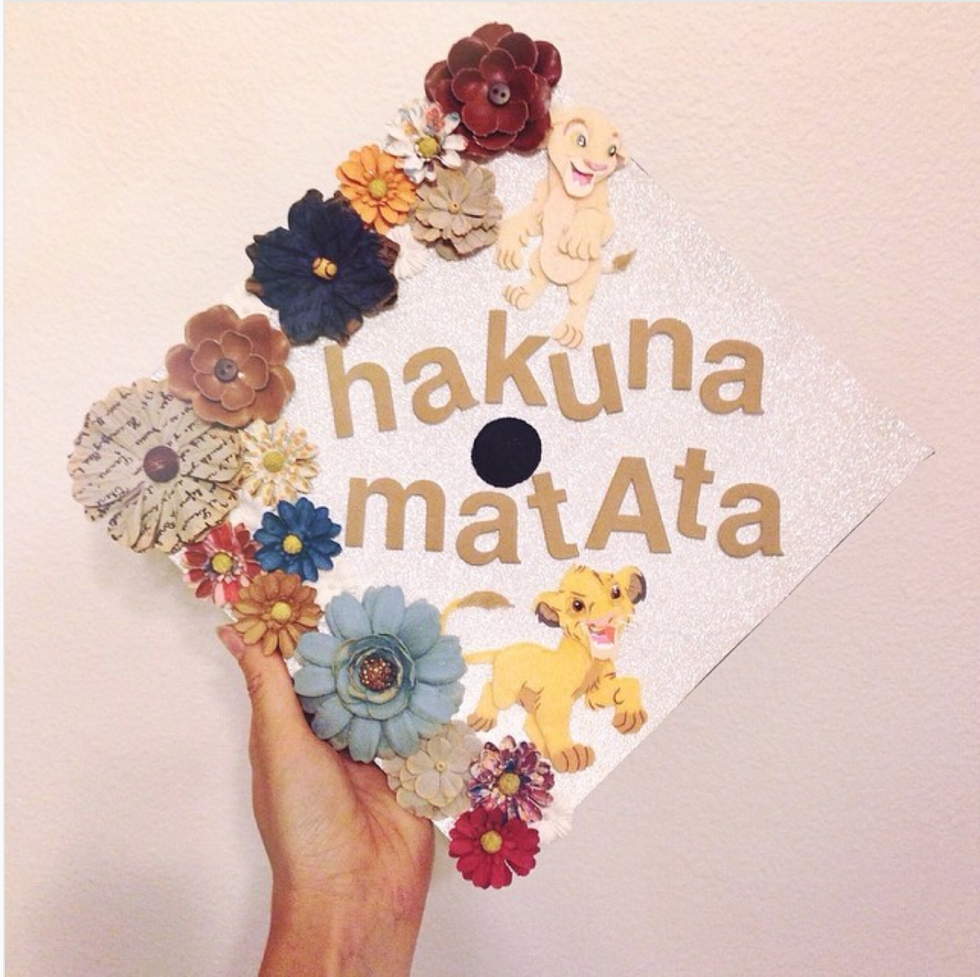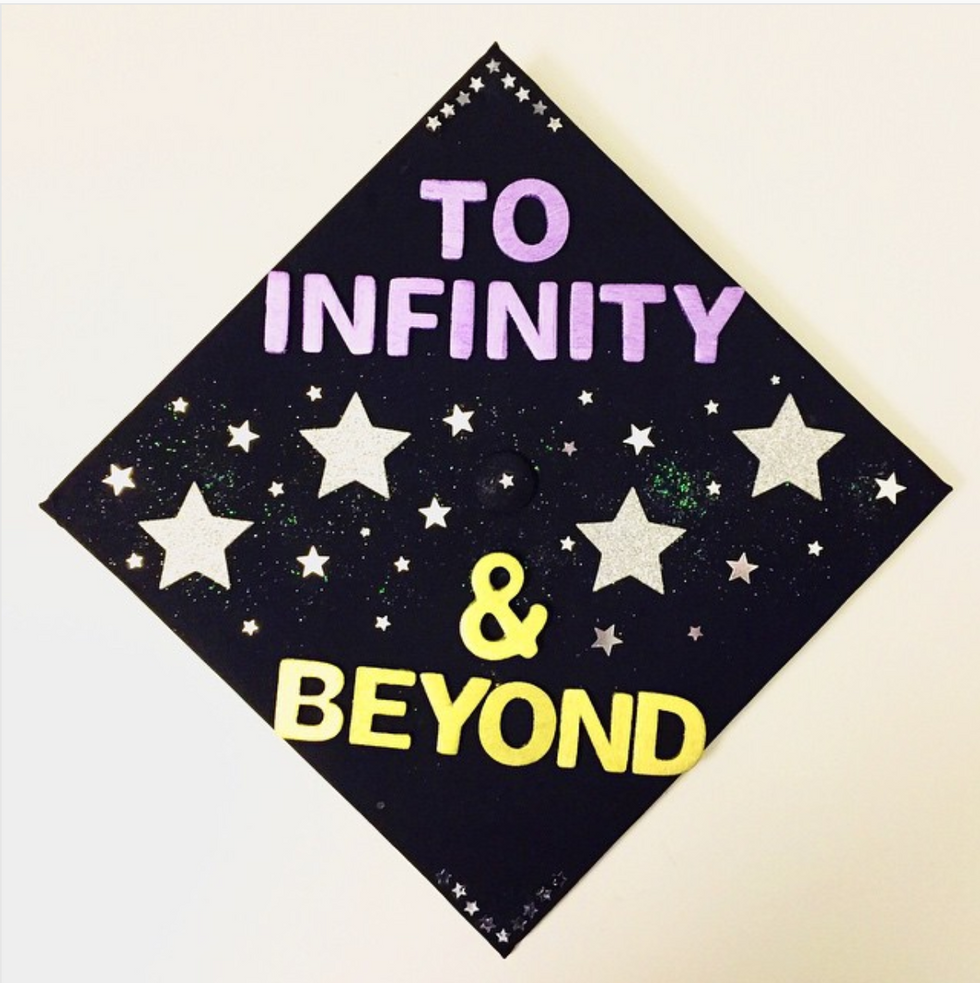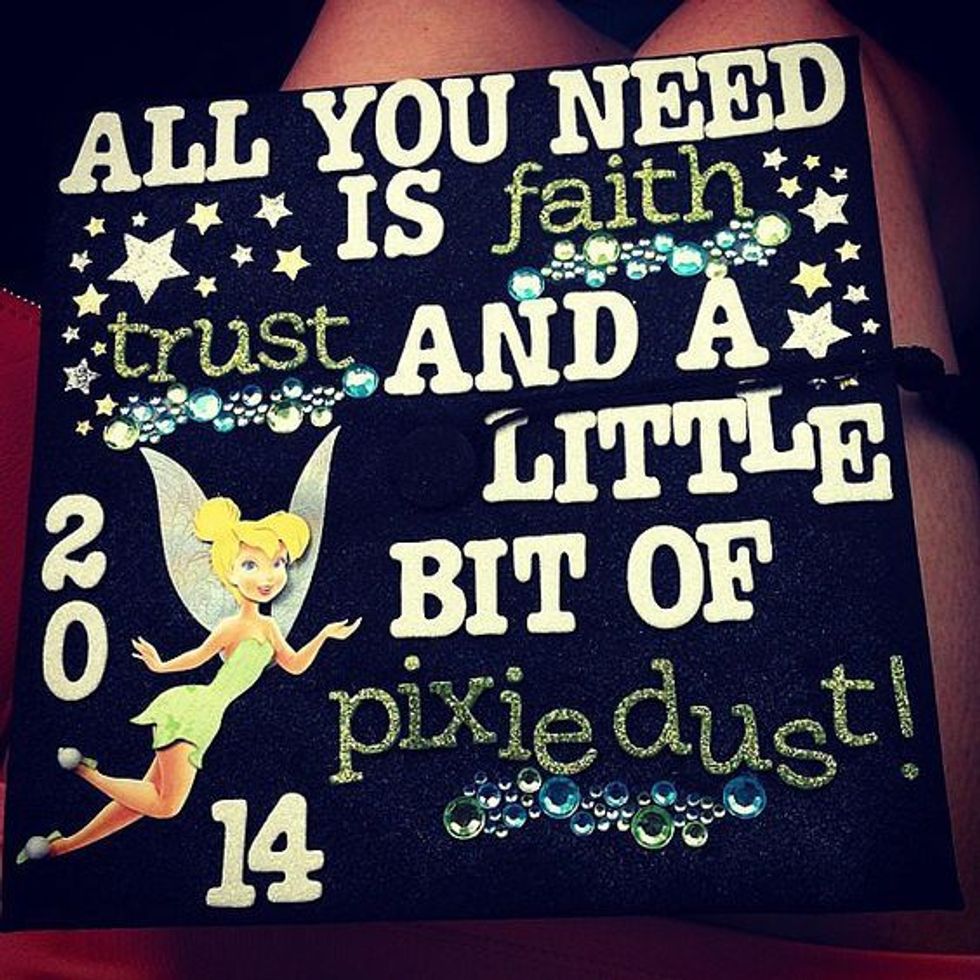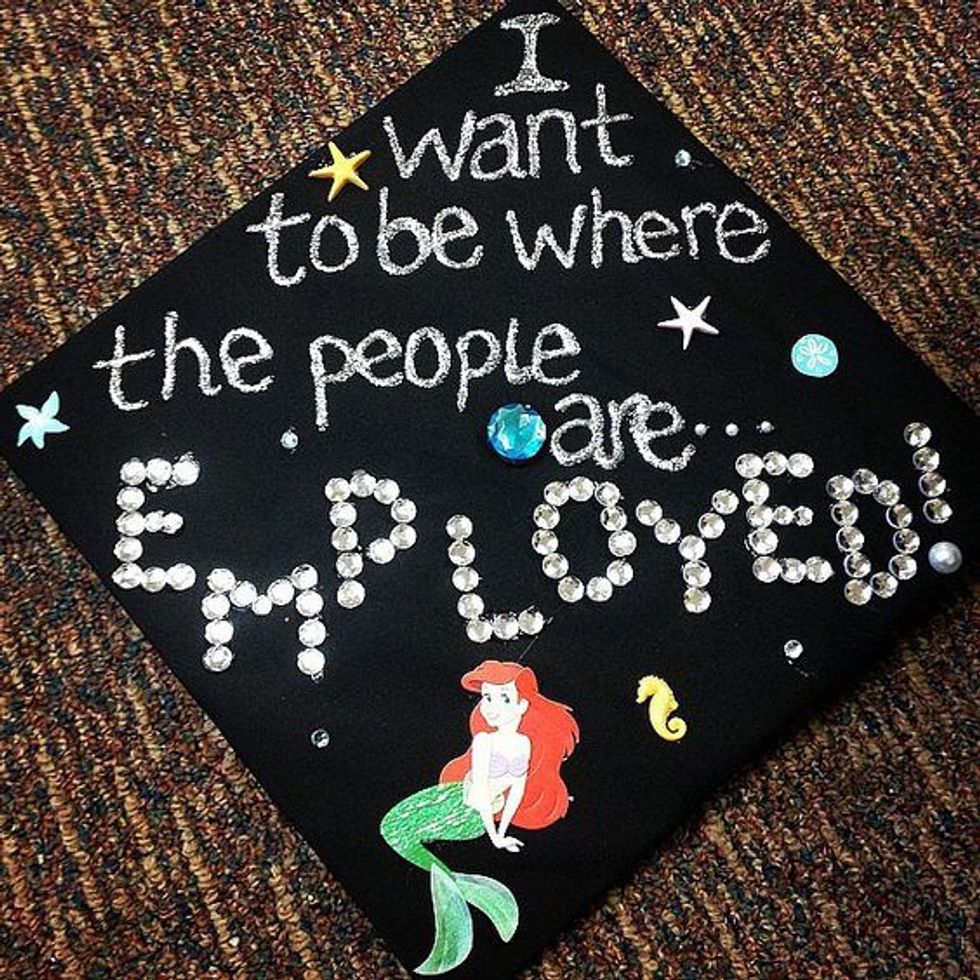 22. For those of you who have your priorities straight and love coffee over anything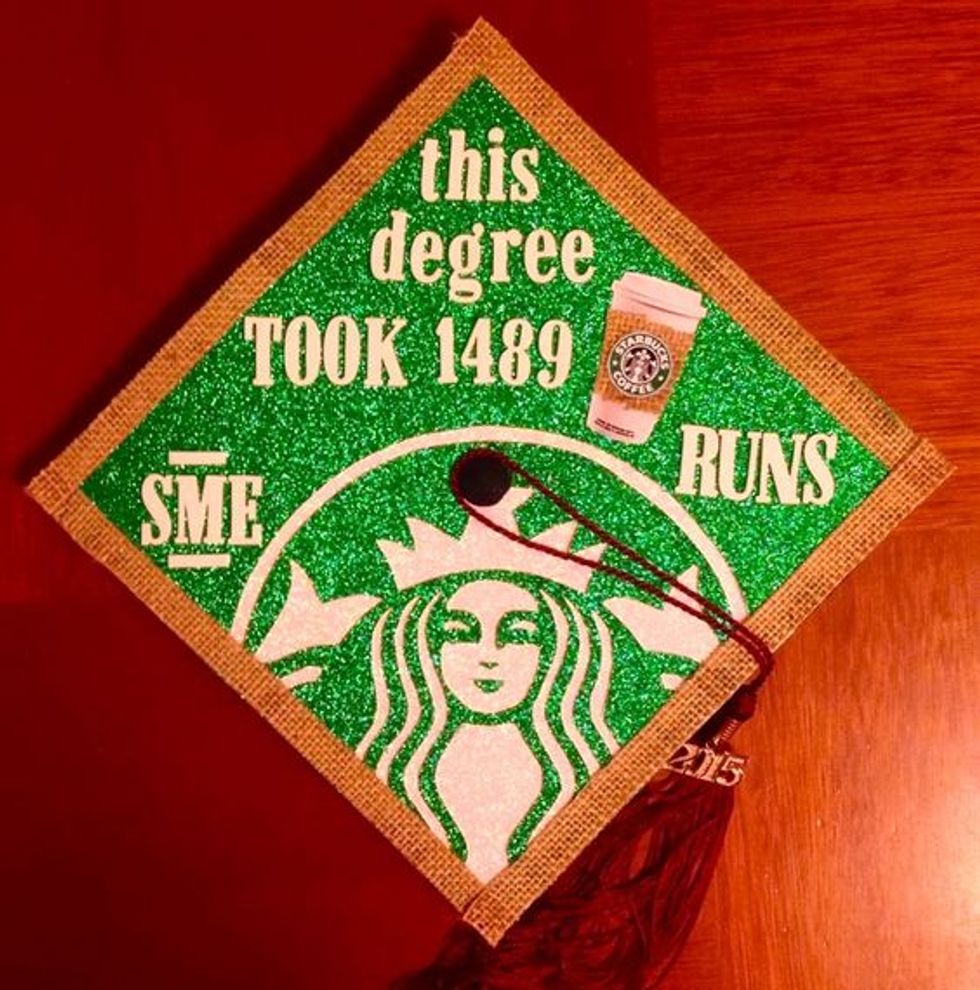 23. And for those of you who have an unparalleled love for sleep thanks to midday naps you sadly have to say goodbye to now