I never knew that men had such power in society until the Brock Turner case appeared. A man gets three months for raping a girl in the back of an alley. He tries to run away once two bystanders step in, but one catches him. The girl is clearly unresponsive, because she was drunk. She did not know she was raped until the news appeared in front of her face. Somehow this man gets out, even though he stole the most precious thing from a woman that she will never get back. Brock Turner stole this woman's peace of mind and now he walks freely while her mind sits in bondage trying to understand the events that took place.

I should have known that men controlled the world in first grade.
In first grade we still had the luxuries of no homework and snack time. We also had reading time. During reading time we would all sit on the big mat in the floor and listen to the teacher as she read a book. While she was reading there was always a group of boys who would pull my underwear up and play with my hair. When I told her, she literally looked at me, shook her head in disappointment, and said, "I know." She said she knew, but did nothing about it. It was at that moment that I should have realized the man is an untouchable species.
When it comes to college campuses, administrations often fail to report concrete information to students, only ultimately contributing to their untouchable-ness. They fail to talk about these notions and instances, until students speak out and bring attention to them. I acknowledge the unfortunate reality that there will probably always be entitled pricks who feel like a woman is their property, and that it is thus unlikely that sexual assaults will cease from happening on campus. The way we handle situations like sexual assaults however, can change. This happens by providing information for people to stay safe, by creating a safe space, and by respecting the wishes of the victim and not the perpetrator.
My school considers sexual assault as "having or attempting to have sexual intercourse with another individual by force of threat of force; without effective affirmative consent; or where that individual is incapacitated. Sexual intercourse includes vaginal or anal penetration, however slight, with a body part (e.g., penis, tongue, finger, hand) or object, or oral penetration involving mouth to genital contact."
Sexual assault is defined by my school as unwanted intercourse. Also in our school bulletin it is stated that when you report an incident, "the Title IX Coordinator will be notified and with appropriate University officials will take immediate and corrective action to insure safety and minimize recurrence or sexual misconduct and/or violence. The Title IX Coordinator will respond with prompt and equitable action that can include interim measures for all parties and steps to minimize the burden on the victim."
I find this to be awesome that the University is wanting to minimize sexual misconduct and take off some of the victim's burden, but I do find one thing that sits unsettling with me. If you keep reading down the bulletin it says, "The University does not tolerate retaliation or discrimination against any person, and/or their family and friends, who brings forward a complaint, who cooperates in the investigation of a complaint, or who participates in the discipline process for an alleged violation of this policy. The University will not only take steps to prevent retaliation, it will also take strong responsive action if retaliation occurs."
I do have a problem for corrective action being taken to help out the victim, but responsive action being taken to potentially help out the perpetrator. I could not imagine having to look at my perpetrator everyday or while I am eating lunch. I cannot image having to continue to get good grades while they are walking free and enjoying life while I am miserable and trying to sort out the mess they created. I am sure that our school deals with sexual assaults the best way they can. I am sure that they cannot suspend or expel a student while an investigation is going on, even if it is for the victim to have somewhat of a peaceful mind. I understand that an investigation is a long time, and the University does not want to be held liable if it turns out someone was falsely accused.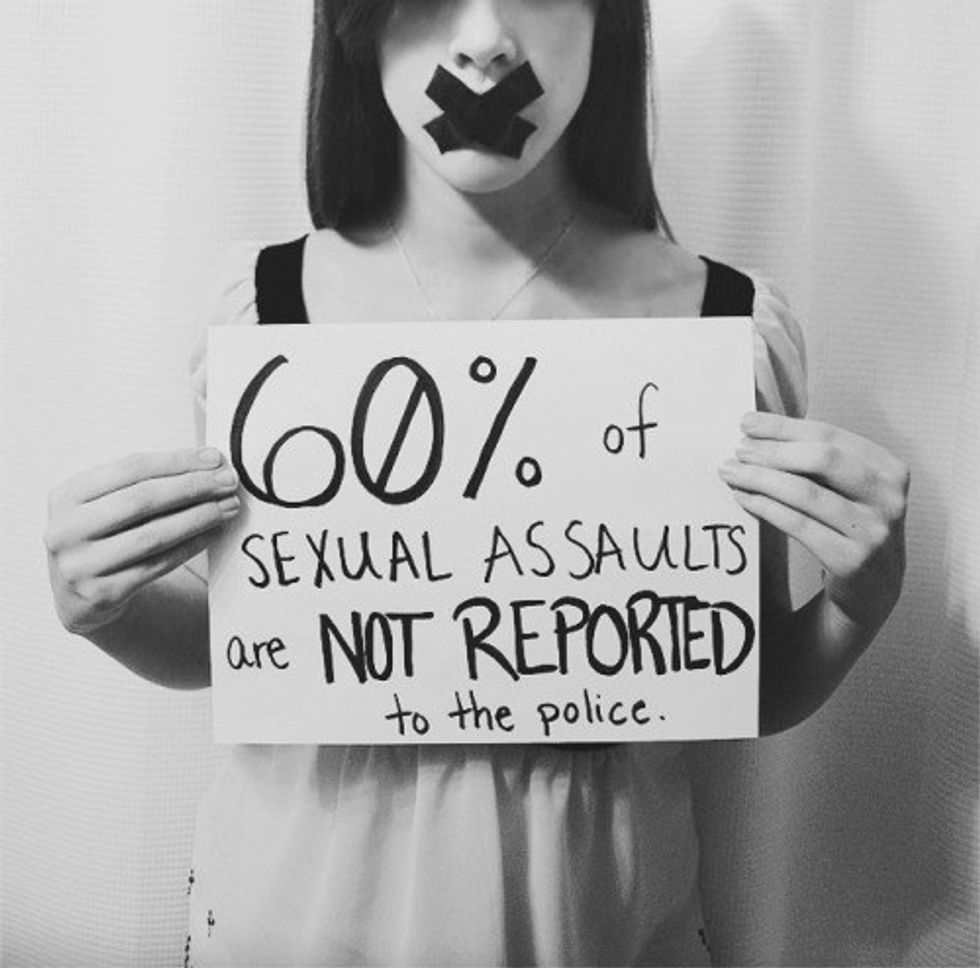 That is why I am proposing that if you experience a sexual assault on campus, to not only report it to someone on campus, but also report it to the police station. They will more than likely make an arrest, bring people in for questioning, and start a through investigation. I am not saying this to throw shade at the University's policy, but the truth of the matter is that they have to be unbiased with everyone and cannot take a child out of school until proven guilty of the accusation. I could be wrong about this, but the fact that a perpetrator of sexual assault is still walking around campus, makes me think of this to be the case. Unlike the school, the police department can make an arrest and can hold someone in jail or can serve someone a restraining order in order to provide a peace of mind.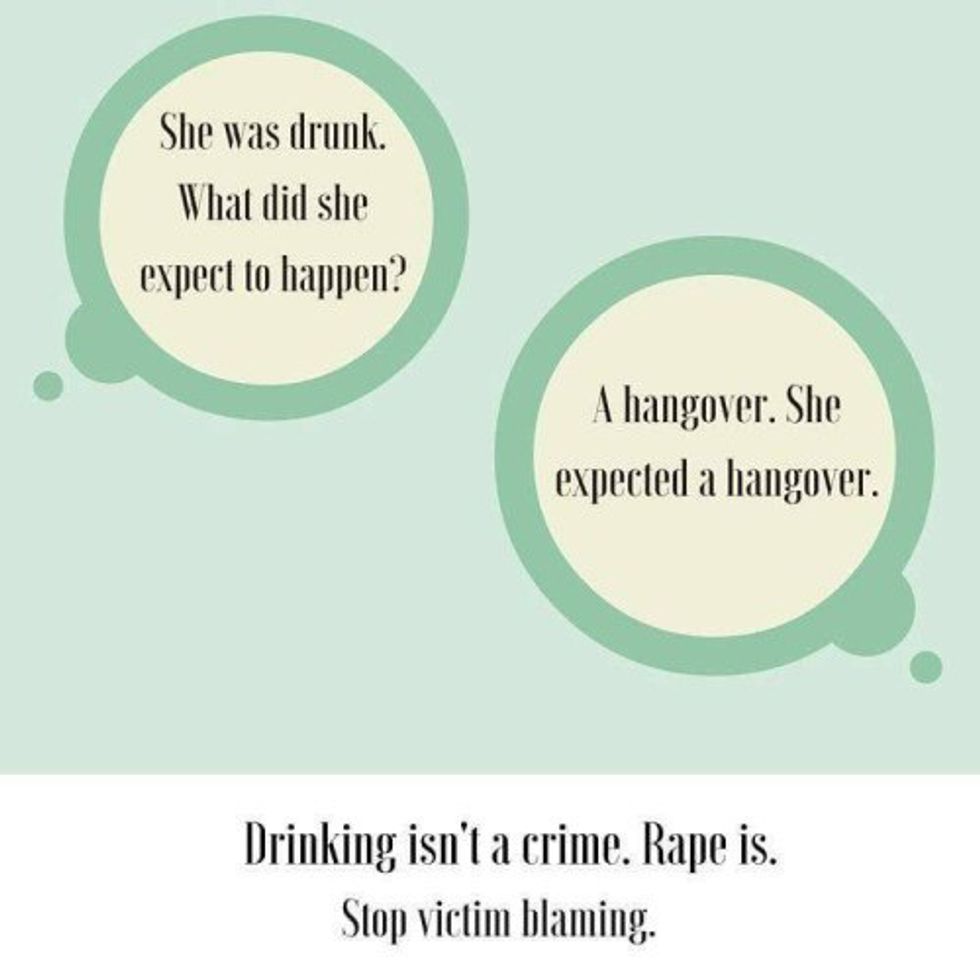 The thing I hate the most is the excuses that people make for women and men that commit sexual assault. It does not matter if the victim was drunk. It does not matter if the victim was a virgin or was not a virgin. It does not matter if the victim was dancing with their top off. It does not matter if the victim was walking around naked with a sign on their chase saying, "Screw Me." Nothing justifies you taking possession of another person's body without their full consent.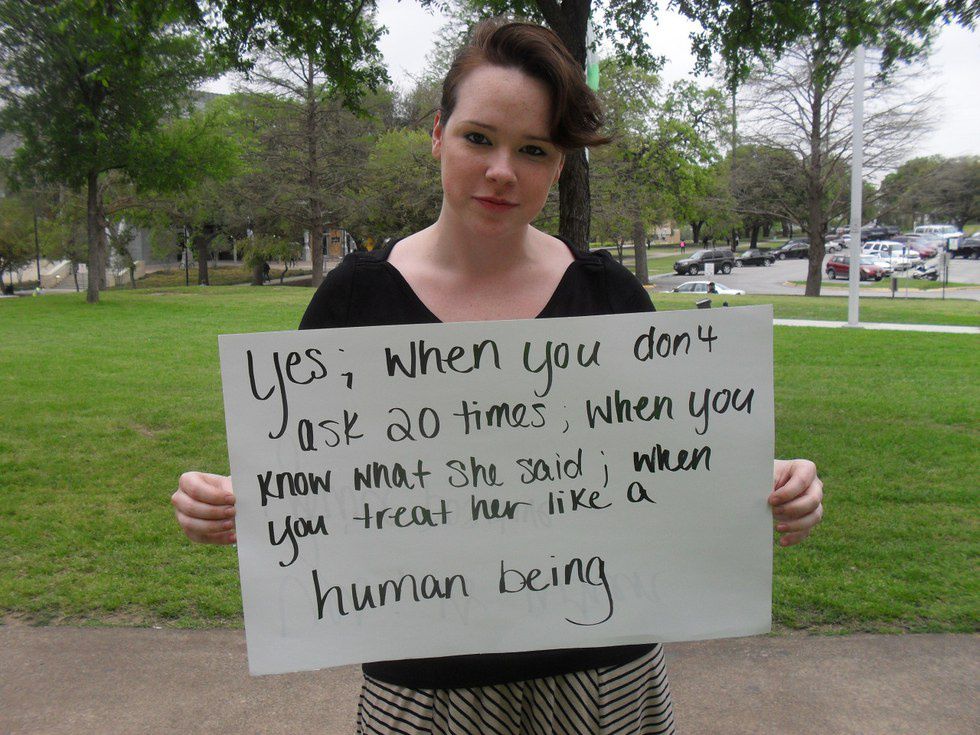 Another thing that seems to surprise people is when they are charged with sexual assault people say that she says yes. Then when they go through the investigation it is made clear that the person was coerced into sexual acts. A positive yes towards sex is when you do not ask a million times, it is when you do not threaten to take something away from them, it is when you do not make them feel uncomfortable or like their life is at stake if they say no. A positive yes towards sex is when you ask politely and you actually listen to their answers.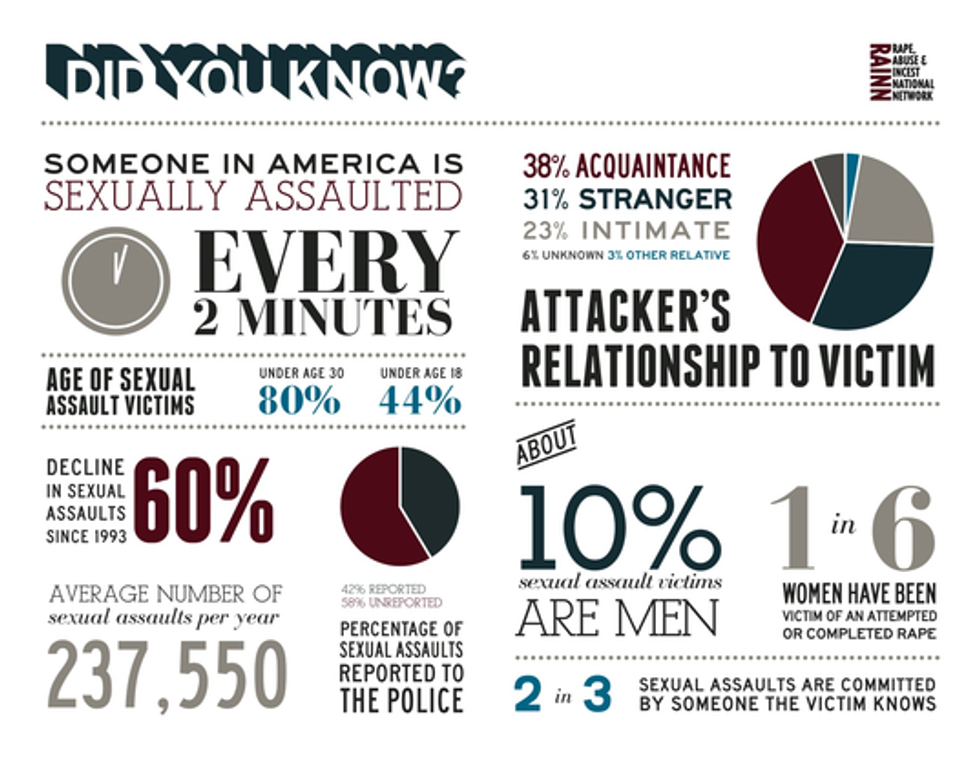 The best way to stay safe is to have knowledge. Not having knowledge is one of the things that upsets students the most. It is not that we do not understand what sexual assault is. The thing that makes me most upset is that I do not know that it occurs. Here I am walking from the library by myself at 2AM rather than with a group or with an officer. I am falsely thinking that my campus is safe and that I am safe, because I did not know that five sexual assault cases have been reported this month. I did not know that people are out here thinking they can do whatever they want to another person without their full and undivided consent. I understand that students can not receive details about an investigation, but we can receive notification that someone has been assaulted on campus. We can receive an email about how to help prevent sexual assault and how to discourage attackers.
Please stay safe and utilize these tips wherever you are and not just in college!
1. Travel using the buddy system when you go to a sketchy part of town, a party, or somewhere at night
2. Always have your keys ready in your hand before you leave the building. Not fumbling around in your purse makes the chances less likely for you to be caught off guard.
3. Always call someone if you feel unsafe.
4. If you have been sexually assaulted there is no correct way to act, but if you need someone to talk to do not feel ashamed and you always have me to reach out to.
I hope that men and women can start sticking together in order to create safe spaces and foster dialogue that will help change rape culture.