It was the night before the wedding, and all through the house, not a creature was stirring.... except for literally everyone who lived there, and then some. Warning: Spoilers ahead!

Part 1

First, Schmidt's mom(s) enters the scene and thanks Schmidt for letting her (and her girlfriend) stay in his room. This means that Cece has a sleepover with Jess while Schmidt takes over Nick's bed.
Immediately, drama begins: Schmidt realizes he lost the flash drive holding his vows, and Jess finds a ring in Doctor Sam's coat pocket.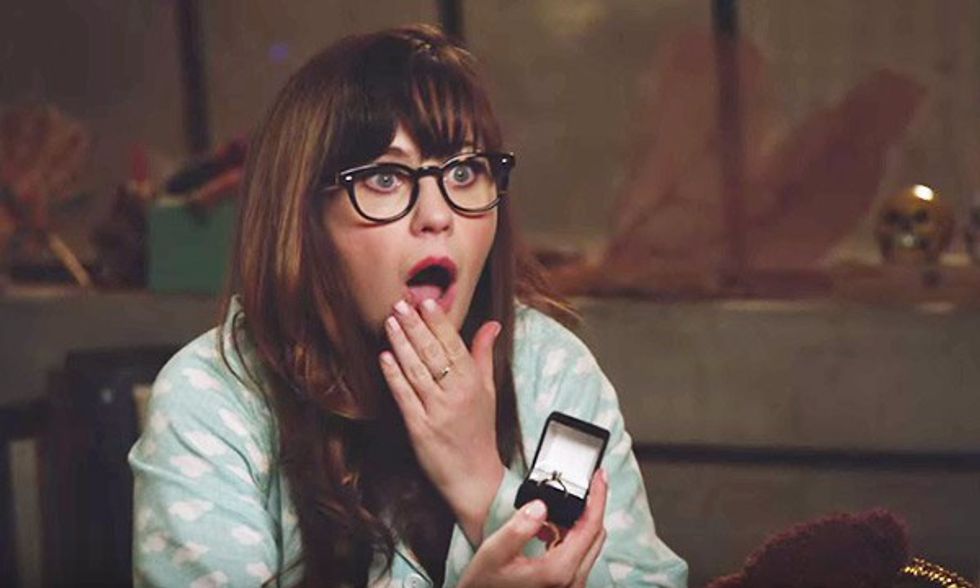 When Dr. Sam asks to talk to Jess, she panics and calls for a game of True American.
Eventually, Dr. Sam gets her alone and she finds out that he wasn't going to propose... He was actually going to break up with her. But then why did he have a ring?
Oh, it's because Schmidt's mom was planning on proposing to her girlfriend.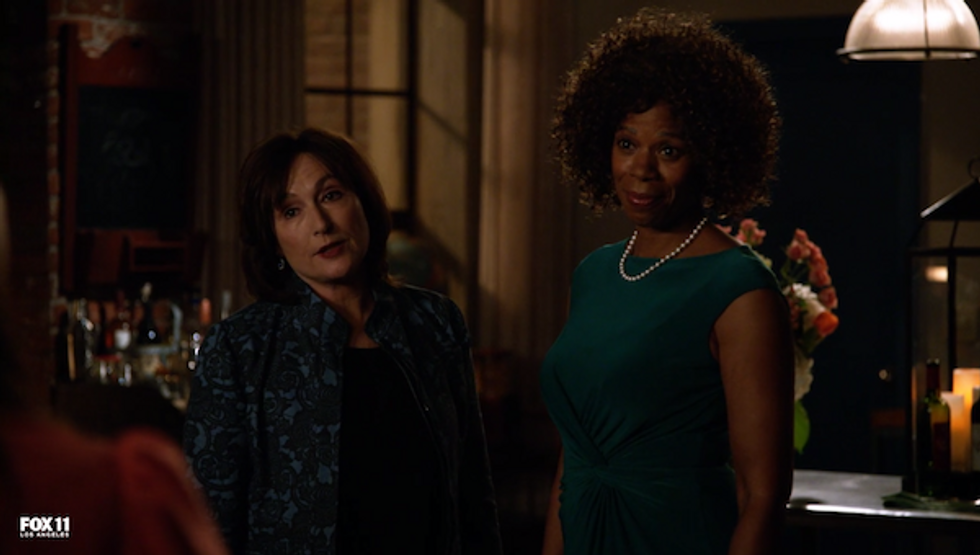 Finally, after getting super drunk the night before the wedding, Nick realizes what Schmidt's new vows should say: That all he ever wants is for Cece to be happy.
Meanwhile, Cece is upset that her mom isn't coming to the wedding, so Schmidt realizes that he has to go find her.
Oh, yeah, and when talking about why Jess wouldn't have married him anyway, Dr. Sam drops this bomb.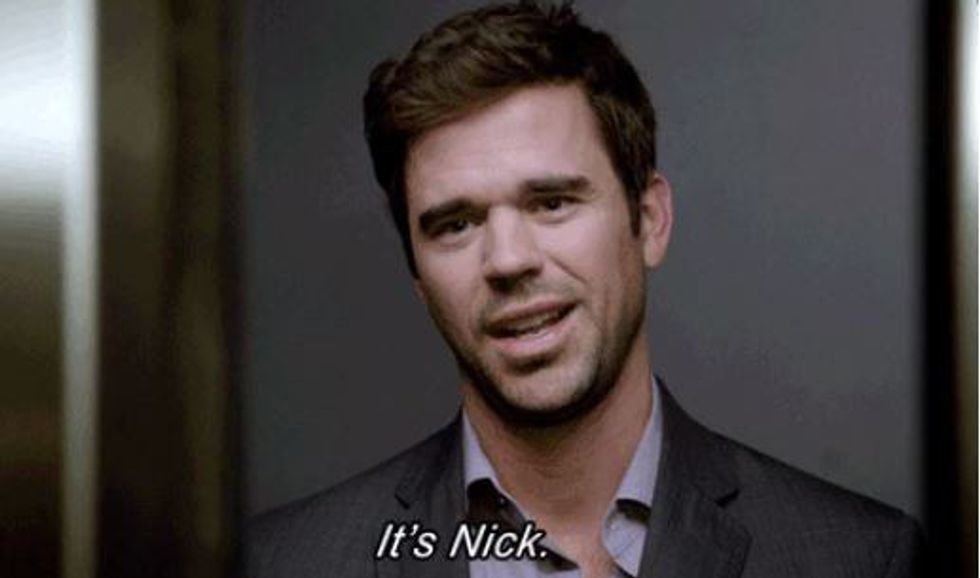 Part 2

Nick wakes up the next morning and realizes that he can't find Schmidt.... until Schmidt calls him and tells him to lie to Cece for a few hours. Too bad Cece hears him talking to Jess about it.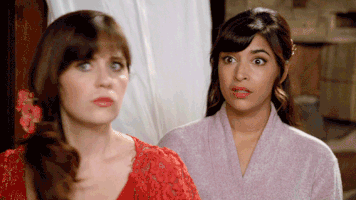 So they try to stall the wedding for an hour or two..... And then find out that Schmidt's plane is stuck on the tarmac.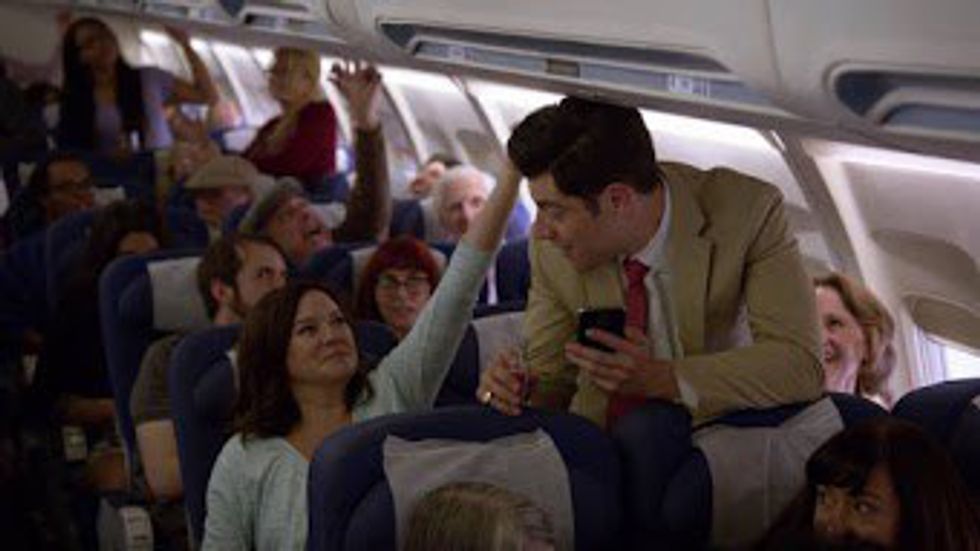 In an effort to stall the wedding, Winston decides to streak... but then drops his suit and phone into the porta potty, so he has to wear a curtain for the rest of the day.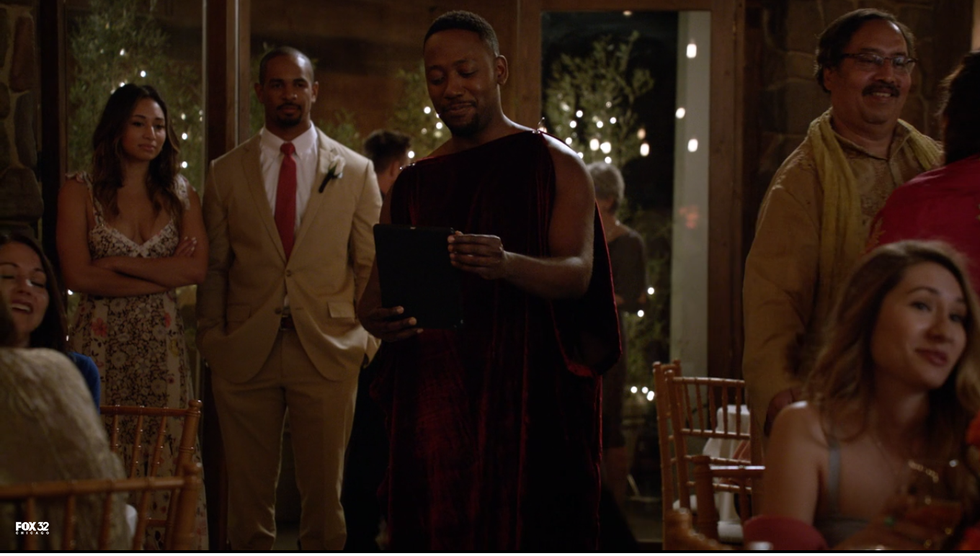 Oh, and by the way, Cece's mom chose then to show up at the wedding. But it's ok, because apparently Schmidt has been calling her once a week to tell her about all the things he loves about Cece, so Mama Parekh is all about this wedding.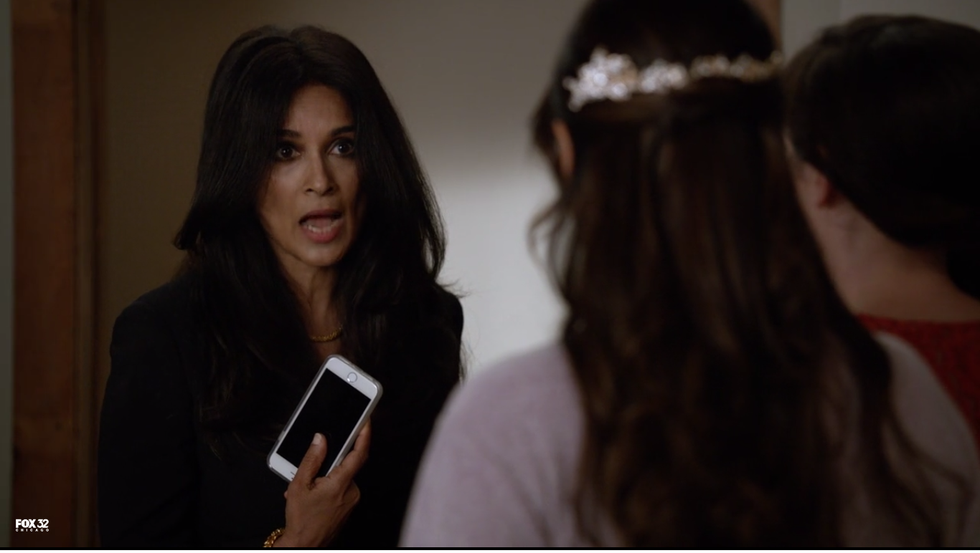 Schmidt realizes he's not going to get off the plane for a while, so they decide to have the party without him, but attending via a tablet.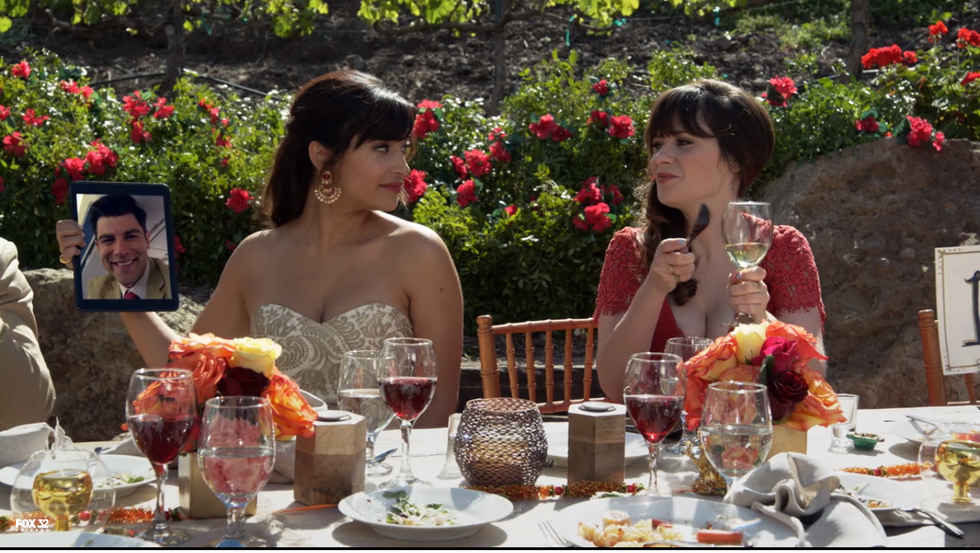 Meanwhile, Jess realizes that she really does have feelings for Schmidt... Just in time for Reagan to agree to start a relationship with him.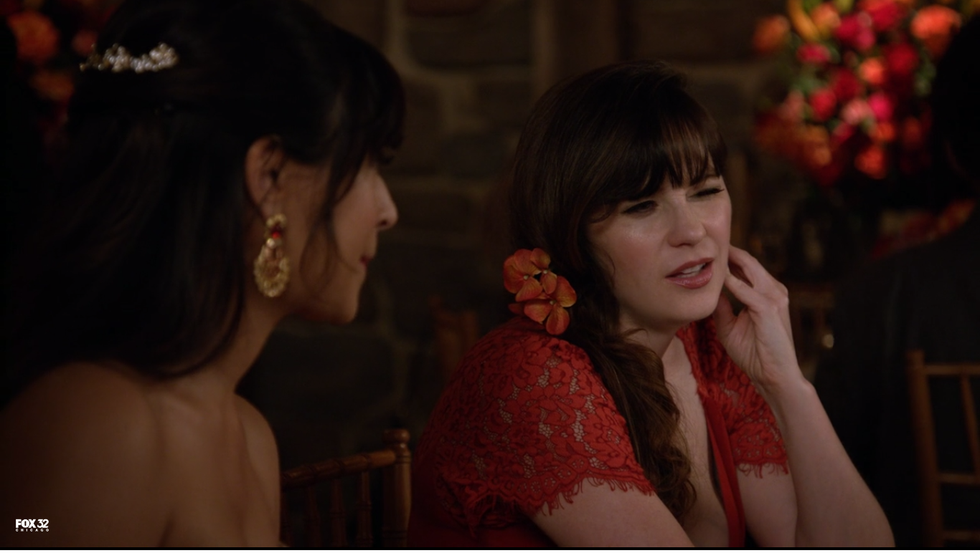 Finally, Schmidt gets home in the middle of the night to find the entire gang awake with an impromptu wedding ready to go in the apartment.