---
Let's go into a new year with some boss babe inspiration, am I right? These five women have made my 2019 what is was. Their podcasts, books, startups, clothing lines, and social media presences have changed the game. Let me introduce you to them so you can become equally as obsessed.
Danielle Bernstein of We Wore What, Shop We Wore What, + Moe Assist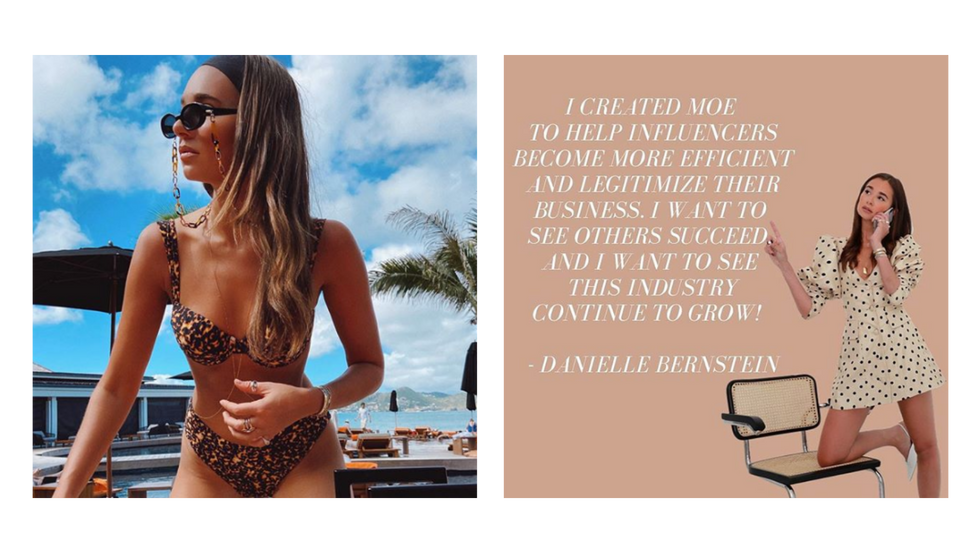 (1) Danielle modeling her pieces called the "Claudia Top + Delilah Bottom" which she created, available on her website shopweworewhat.com (2) A quote from Danielle regarding her influencer tech company, Moe Assist
Photos provided by @weworewhat + @moeassist
I am a new fan of Danielle. Every time I see she posted a story, I stop what I am doing to watch it. She created her fashion blog and a swimsuit/overall line. She made Forbes 30 under 30. She now has a successful blog, brand, and podcast. She founded an influencer application so influencers can communicate better with brands for businesses. She shows you her style, her personal life, the exciting events she attends, her dance moves, and she inspires you to be the best boss babe you can be.
All the socials: weworewhat.com shopwweworewhat.com moeassist.com @weworewhat @shopweworewhat
Jeannette Ogden of Shut The Kale Up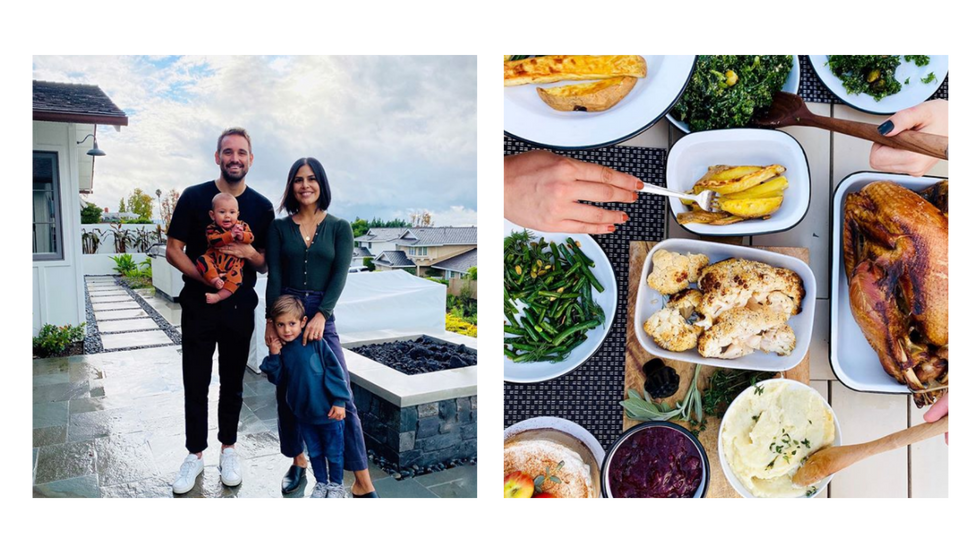 (1) Jeannette Ogden and her family (2) A yummy food line up and example of what you will see on her feed
Photos provided by @shutthekaleup
I have been a fan of this blogger and her family for so long. She has inspired me in so many ways. She is so raw and real 24/7 and we need more of that in the world. Besides providing bomb recipes, she talks about the importance of feeding your body real food. I love that she does not live for the blogger scene either. She just posts what is happening in her life and what she is currently loving. We NEED more people like her to influence the social media world.
All the socials: shutthekaleup.com @shutthekaleup
Lauryn Evarts Bosstick of The Skinny Confidential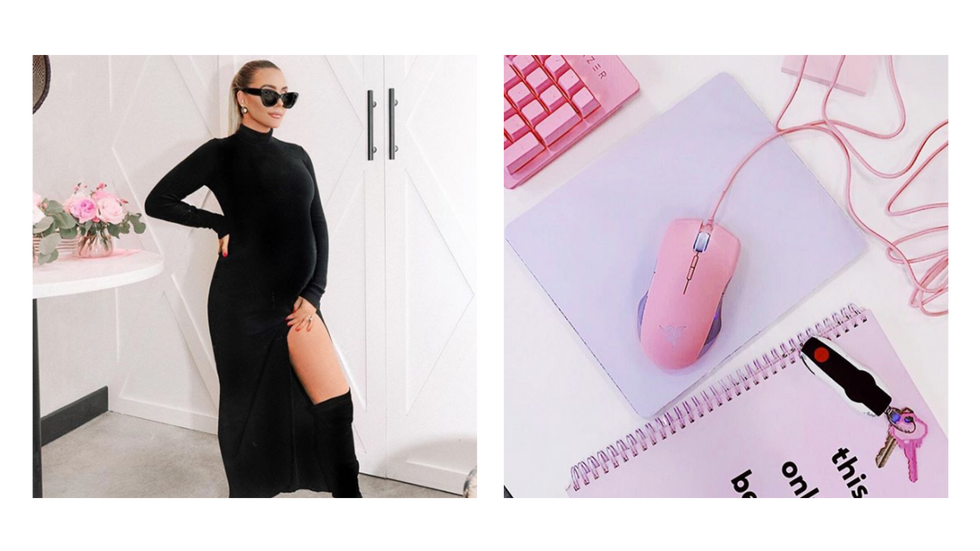 (1) Photo of Lauryn, the prettiest pregnant person ever (2) Her office is my goals
Photos provided by @theskinnyconfidential
I AM OBSESSED. I stalk her multiple times a day with no regret. Her whole brand is so well put together. I am a lover of good brands and they always pull me in. I listen to her and her husband's podcast daily and it always fills me up with the best tips and tricks. I use her workout guide when I am at the gym. I always talk about her to others like I personally know her. Hop on this train ASAP.
All the socials: theskinnyconfidential.com @theskinnyconfidential
Arielle Charnas of Something Navy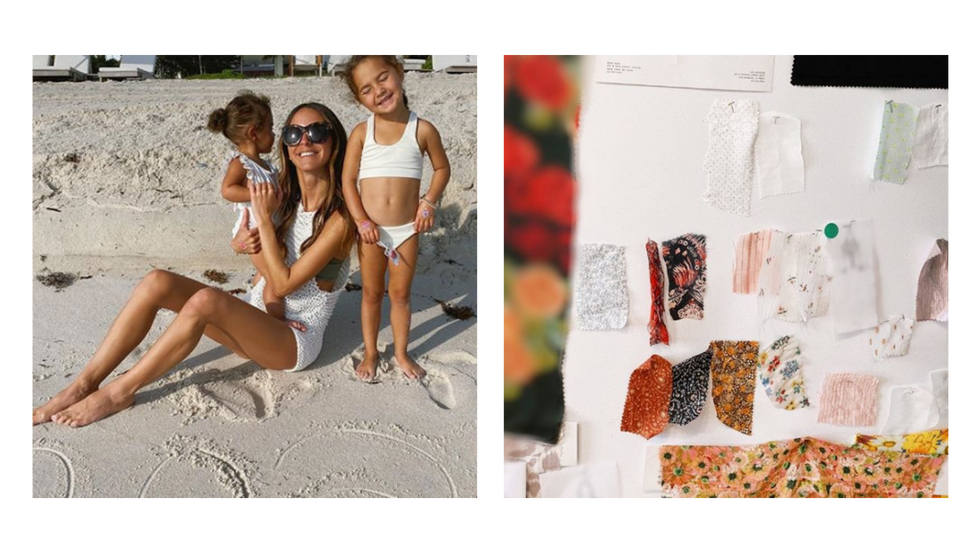 (1) Arielle and her two daughters (2) Design inspiration for Something Navy
Photos provided by @ariellecharnas
I started following her and her story after seeing a friend talk about her influence. First of all, her clothing line is beautiful. I love it when she talks about the birth of her company and the work put in to make it happen. I love seeing stories and posts about her family even more. I have a mom crush on her and it's very real (no I am not a mom but she is what I want to be as a parent).
All the socials: somethingnavy.com @ariellecharnas @somethingnavy
Kristin Cavallari of Uncommon James, True Roots Cookbook, and star of Very Cavallari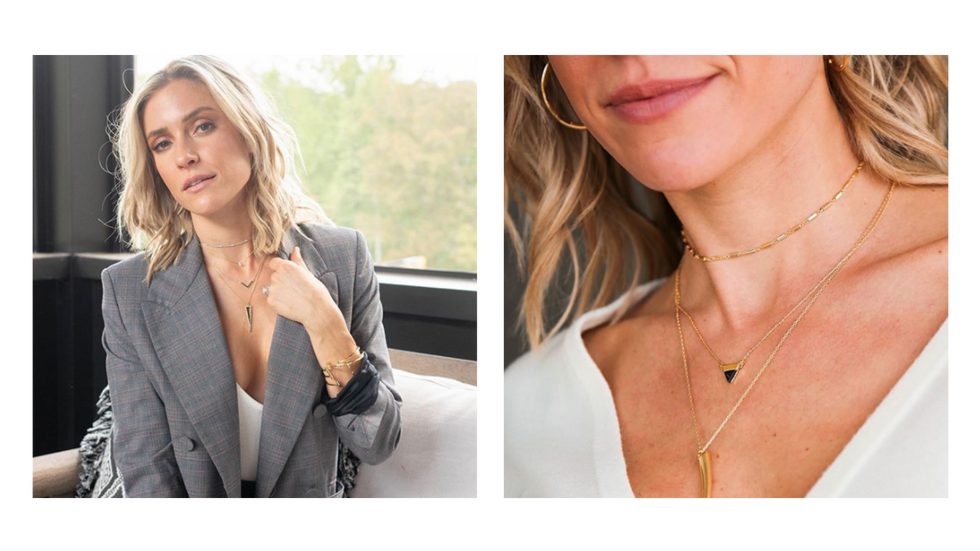 (1) Photo of Kristin, the queen herself (2) Wearing multiple pieces from @uncommonjames
Photos provided by @kristincavallari + @uncommonjames
Last but NOT LEAST, is my ultimate girl crush, Kristin Cavallari. She is everything. If you are a The Hills fan, you know who I am talking about. I started watching her new show which led to my obsession with her cookbook and brand. She is big on "making money for herself" even if she is married to a retired (and rich) NFL player, putting time into their relationship and demanding support if she does not feel supported, not putting her kids on TV until they are old enough to decide for themselves if that is what they want, and she has fun but does NOT put up with drama (that's funny if you have seen the hills).
All the socials: uncommonjames.com @kristincavallari @verycavallari @uncommonjames @uncommonjameshome
It is SO important to have leaders, mentors, and people you look up too. It is how you grow and improve whatever you want to improve. These five women have shaped the way I think and want to grow. Have you thought about who inspires you? Drop it in the comments.