During my time in Flagstaff, while attending Pitch-A-Tent, someone had adamantly insisted that I should attend Gem and Jam in Tucson in January so, with no previous knowledge, I searched for the event when I got home to see what all the hype was about. Tucson has been known for the prominence of geology including the giant annual Gem and Mineral Show.
Mining and minerals have always been a large part of Arizona's history with everything from copper mines in Bisbee to minerals found throughout Sedona. Once again in January, mineral vendors and music lovers alike will descend upon Tucson to celebrate the annual Gem and Jam show.
Gem and Jam is a unique festival that has been going on for 12 years that offers a variety of experiences for all who enter ranging from music, workshops, mineral and gem vendors, live performances and even camping. The musical variation at Gem and Jam ranges from the electronic rock sounds of STS9 to the bluegrass roots of Railroad Earth. Gem and Jam will bring you more new sounds away from the mainstream featuring Trip-Hop, Electronica, Space-Trance, and Gypsey Dubtronica.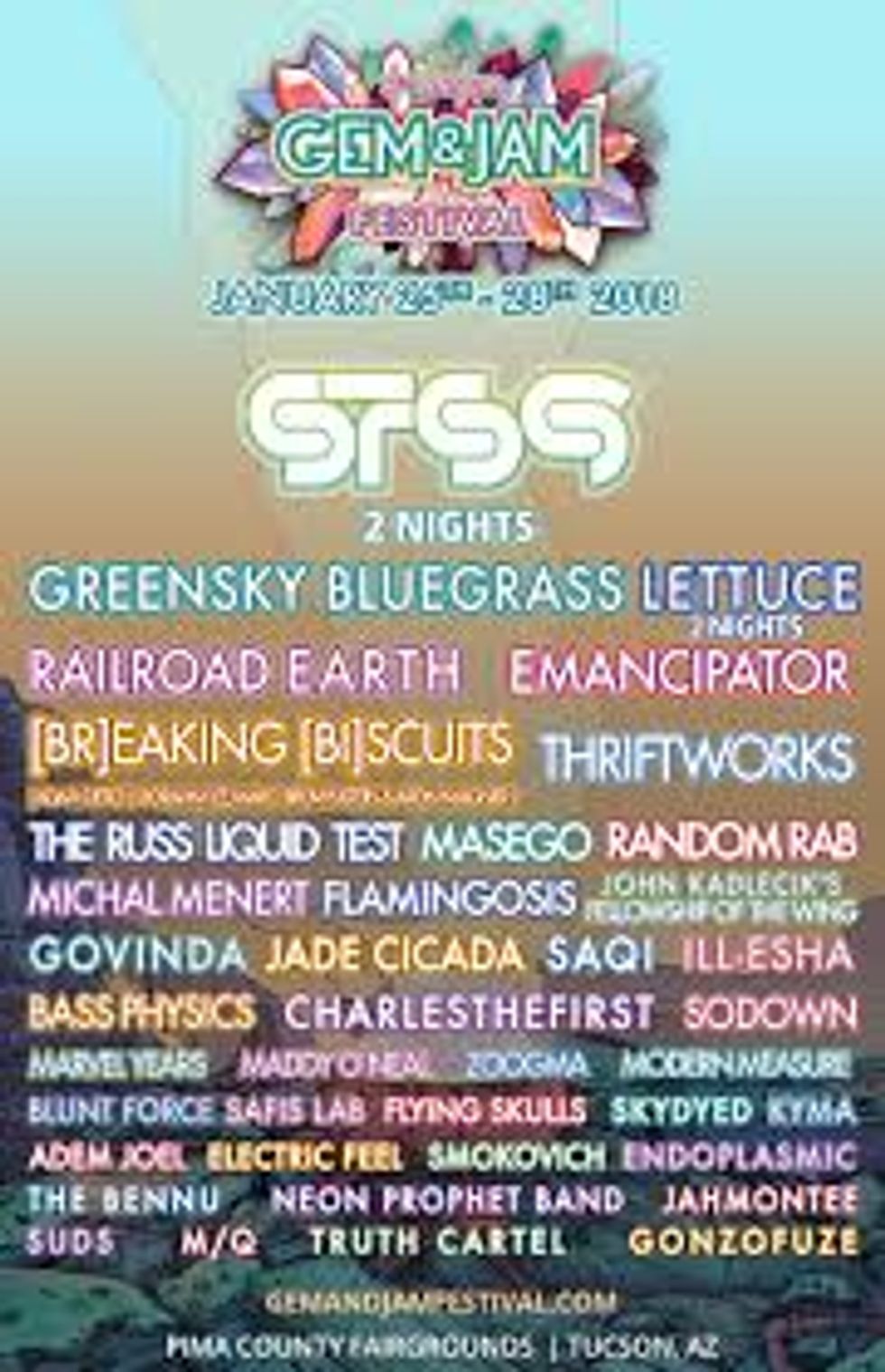 Aside from music, Gem and Jam will feature a variety of vendors selling anything from raw quartz to refined home-made unique jewelry. The gems and minerals found at the vendors can vary from spiritual healing stones, old and unrefined minerals or even purely cosmetic stones.
More news will be coming soon on what we can expect when it comes to live-performances and workshops so stay tuned here as more information is released in the up and coming months.