October 21, 2016 -- A large chemical spill occurred at local distillery MGP Ingredients this morning causing a cloud of sodium chlorine and sulfuric acid to form over the city of Atchison. According to city officials the leak began at around 8 a.m. and the city of 11,000 began to evacuate shortly after. The large cloud of gas loomed over the city for 90 minutes after two gases were inadvertently mixed.
Benedictine College students received notice in their 9 a.m. classes of the gas leak and were told to evacuate.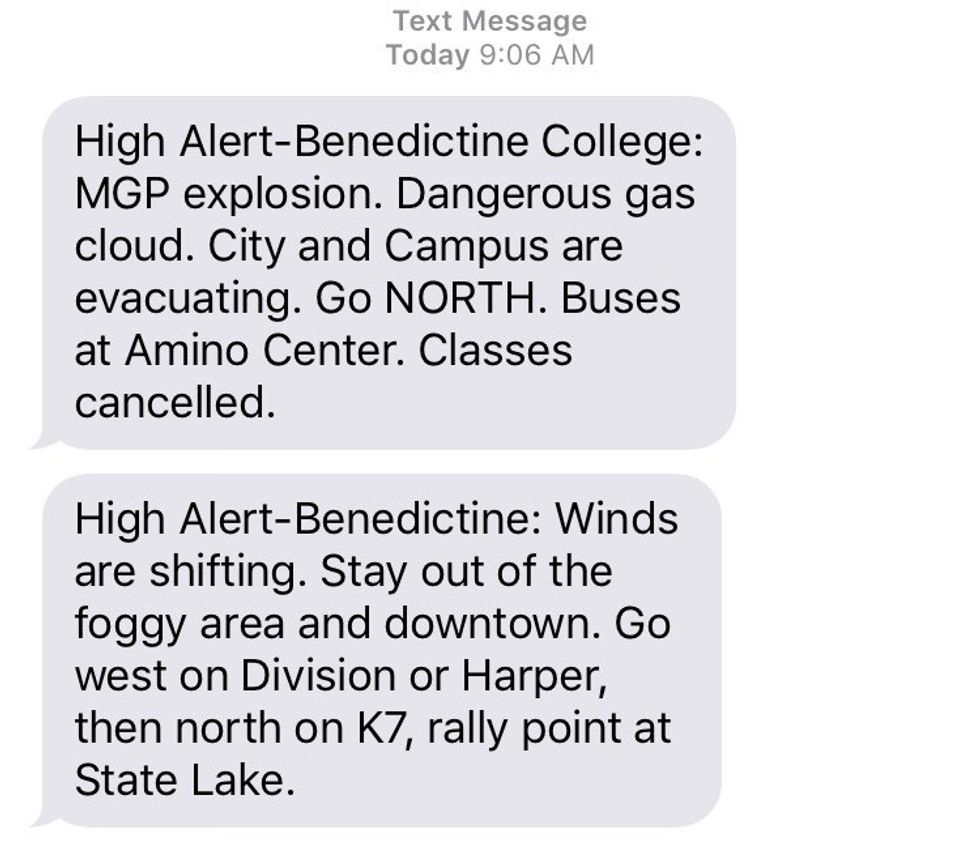 Many students and residents headed north to St. Joseph, Missouri to escape the impending gas cloud. Those who did not evacuate were told to seal windows and doors the best they could and remain in an interior room. The National Weather Service issues a map depicting the direction of the gas cloud through wind patterns.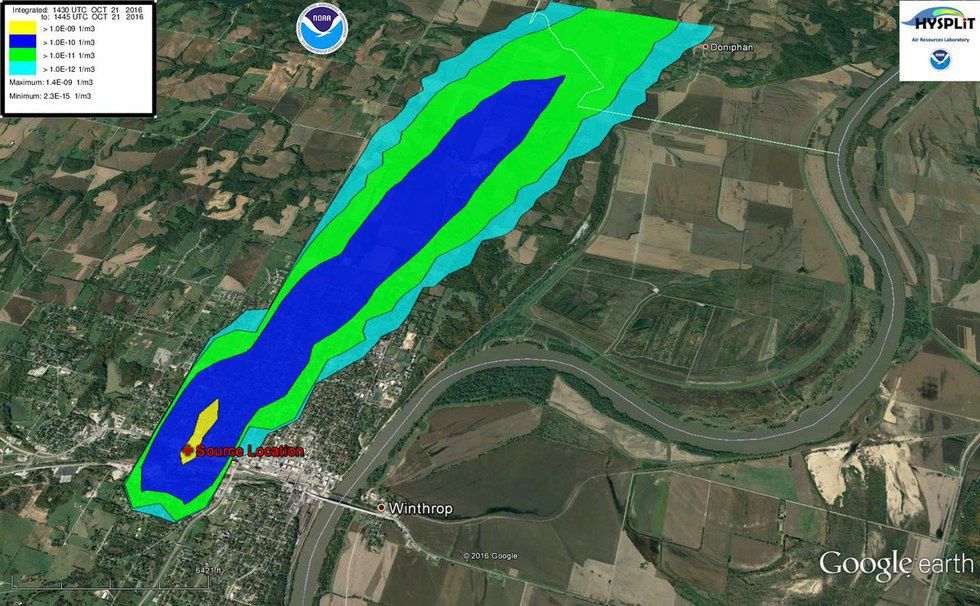 The city issued the all clear at 10:40 a.m. after the HAZMAT team used a foam substance to stop the leak. Students and residents were able to return to their homes, with college classes being canceled for the remainder of the day. Reports of as many as 50 people were treated for respiratory discomfort, none of which have been reported as serious.
City Manager Trey Cocking held a press conference earlier this morning, his statement can be found here.
President of Benedictine College, Stephen Minnis, issued a statement to the Benedictine College community regarding the situation and evacuation which can be found here.
Facebook even allowed those in the vicinity to mark themselves safe from "the Hazmat Incident in Atchison, Kansas"