Unless you live under a rock, or you hate Game of Thrones, I can almost guarantee that you have seen the new trailer released this past week. I want to take a minute and recap the end of last season, because it was just so long ago.
Seeing as it would take forever to recap all the characters, I'm going to do a quick region- by region recap.
Kings Landing: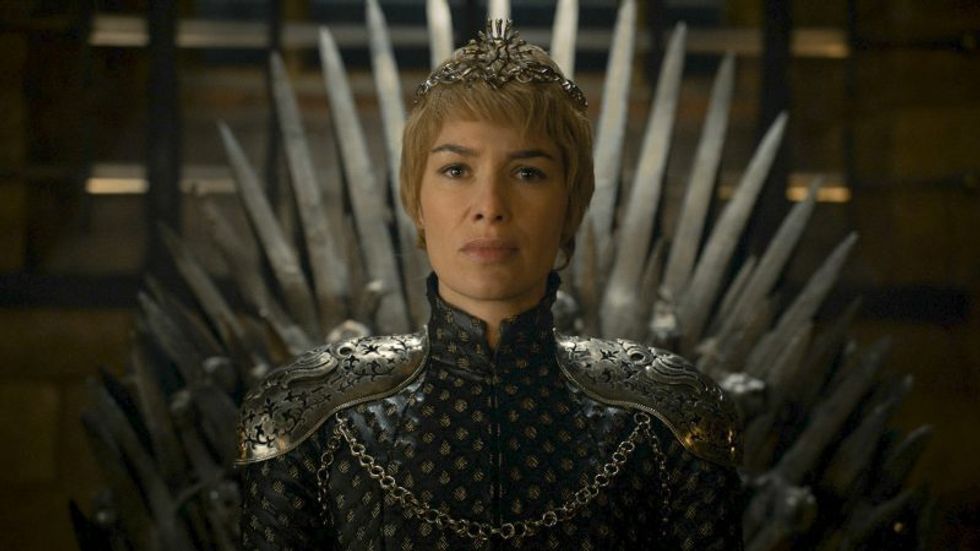 - Cersei blows up the Sept killing everyone in it. We finally find out that the "little birds" are children. Tommen commits suicide. After Cersei is crowned Queen, we see Jaime arrive in the throne room, and to say his hatred for Cersei was apparent is an understatement.
- Major character deaths: Pycelle, Lancel Lannister, Margarey, Mace, and Loras Tyrell. Oh, and me.
Frey Party: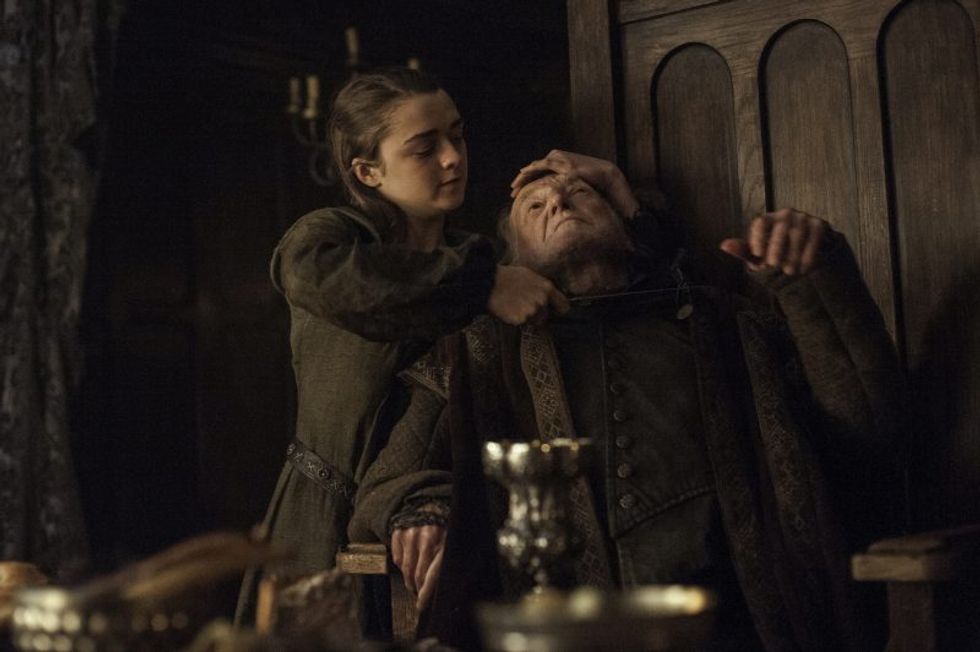 - As the Frey's and Lannister's celebrate their victory in Riverrun, we see a sullen Jaime questioning whether the Lannisters needed the Frey support. When we scene back to this ordeal, we see a server bring Walder some pies. Of course, this is the Pie of the Sons, which Walder discovers when he asks the server- none other than Arya Stark- where his sons are.
- Major character deaths: Walder Frey and his sons.
Citadel: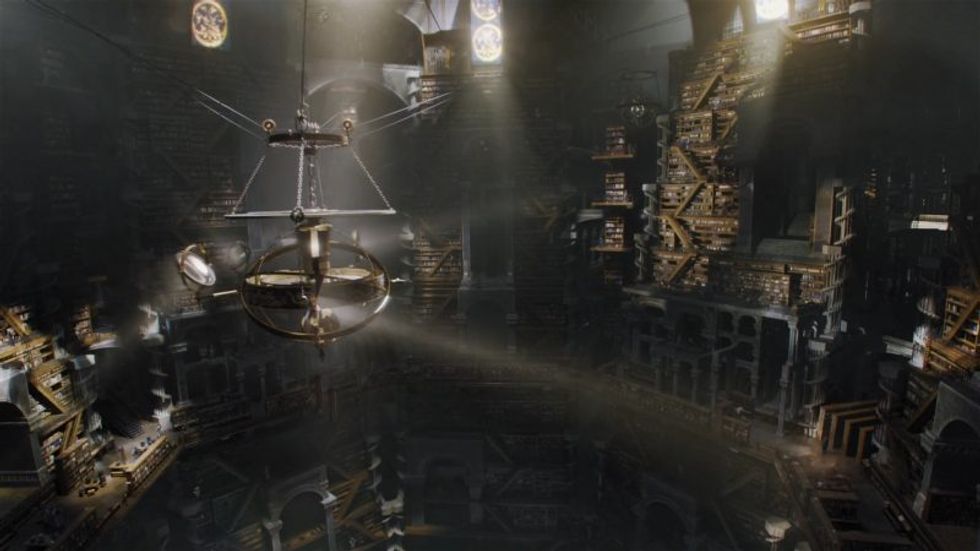 - Sam FINALLY gets into the AWESOME library at the Citadel! Unfortunately, Gilly and baby Sam have to stay in the welcome center.
- Major character deaths: NONE!
The North: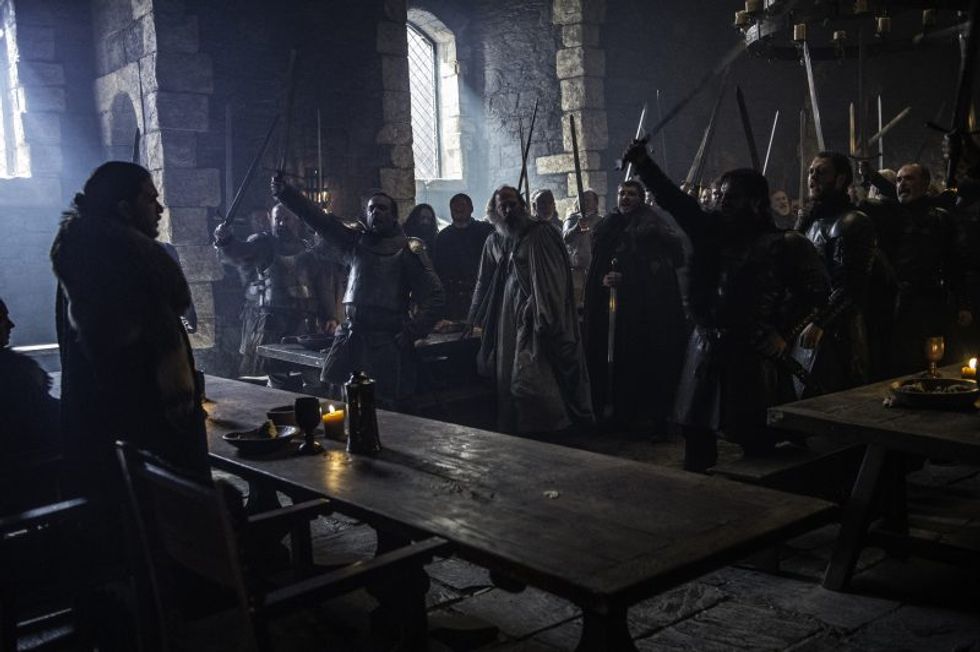 - Davos finds out how Shireen died, forces Melisandre to tell Jon, who then banishes her to the South. Littlefinger tells Sansa that he wants her to sit beside him while he rules from the Iron Throne and that she should lead the North, not Jon. Lady Mormont starts the chant for Jon to be King in the North, and everyone joins in.
-Major Character deaths: NONE!
Further North: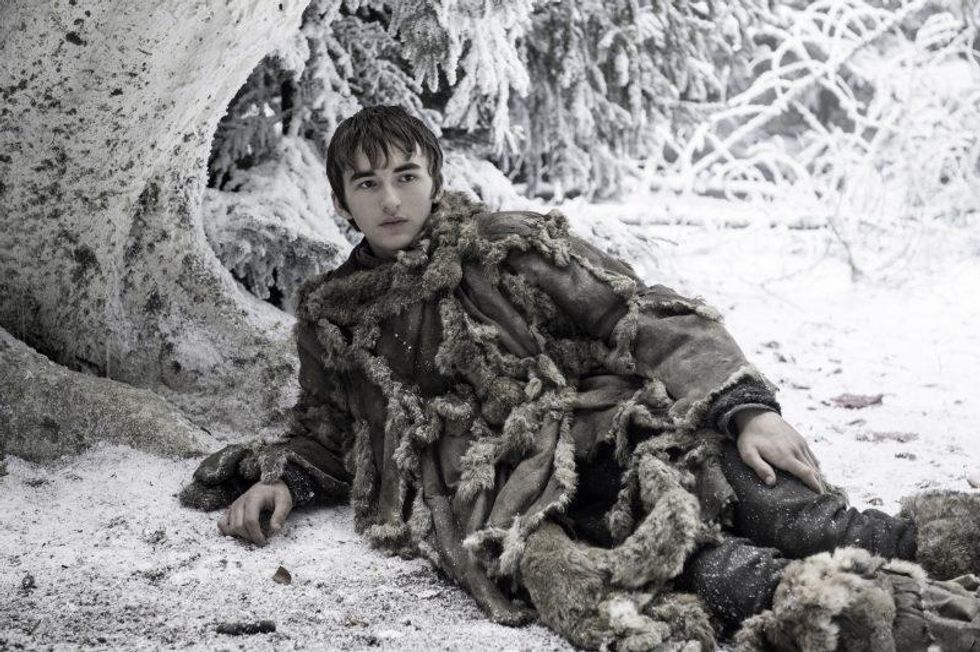 Benjen drops Bran and Meera off close to the wall and says he will continue to do his part for the living North of the Wall. Bran FINALLY continues his vision AND WE LEARN THE JON'S PARENTS ARE LYANNA STARK AND RHAEGAR TARGARYEN!
-Major Character deaths: Still not over Hodor
Drone: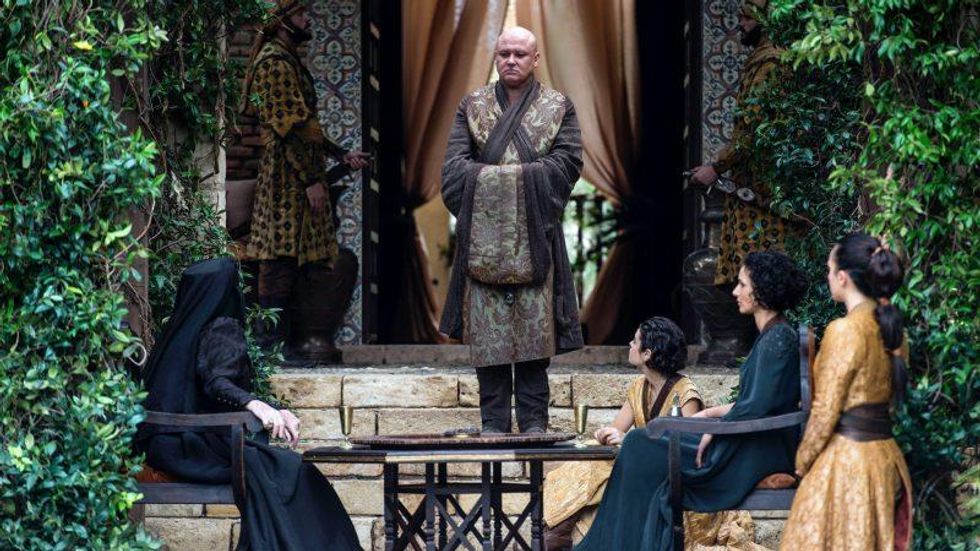 - Ellaria and Olenna bond over hating Cersei, then Varys shows up. Hopefully, we will see these forces join Daenerys in her conquest of Westeros, though her fleet (YES FLEET) is already quite strong.
-Major Character deaths: The pride of the sand snakes, thank you Olenna.
Meereen/ THE SEA: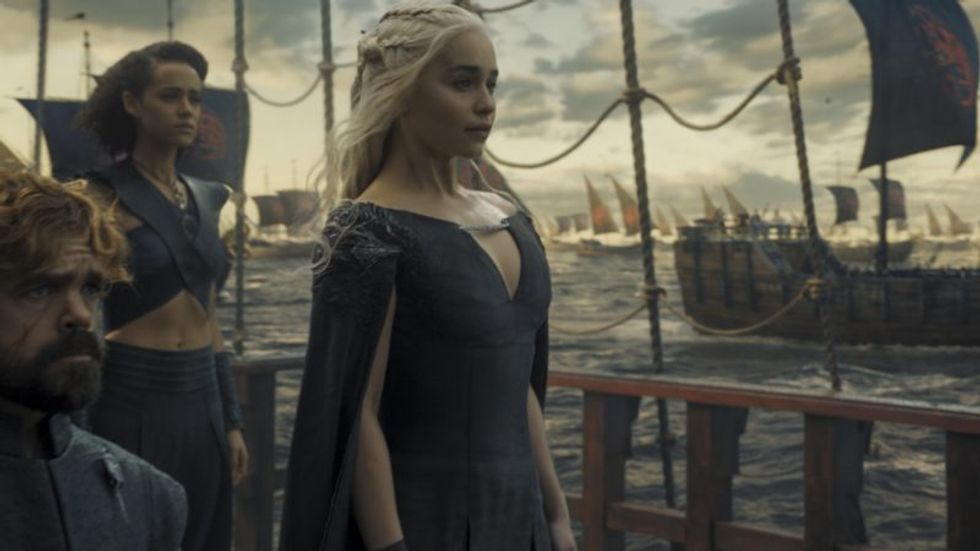 - Dany makes Daario stay to rule The Bay of Dragons, then names Tyrion the Hand of the Queen. We FINALLY see her setting sail to Westeros in the epic last scene. We should not forget that Theon and Yara Greyjoy are sailing with her.
-Major character deaths: NO ONE.
In case you missed it, here is the trailer for the new season, airing July 16th, 2017.