The end of August typically means that classes are about to start back up for a brand-spankin' new school year. But for JMU students, it has a slightly more significant meaning: FROG. WEEK. For people new to this, it's the final week before classes when the Dukes crawl back into Harrisonburg to spend all day at the pools and all night at your frat of choice. It's truly a beautiful thing to look out at a sea of inebriated college kids scream-singing "Mr. Brightside."
As we move into this sacred week, I've taken the liberty to create an A-Z survival kit for all you kiddos as you put on your bikinis and slap on sunscreen to hit the pools. Take notes and have fun!
A is for Advil
Make sure you have a stock of Advil ready to go. You'll be rising and grinding every morning and you're gonna need something to ease last night's hangover!
B is for Booze
Duh. That's an obvious one.
C is for chasers
Also another obvious one. Unless you're savage and you don't need a chaser. I recommend lemonade or Dr. Pepper but it really depends on your poison of choice.
D is for Drug Detection
In the craziness of FROG Week, it's important to remember that there are still sleaze bags that will try to drug your drink. Think your drink was roofied? Amazon sells Date Rape Drug Detection Tests for $12.49. It's better to be safe than sorry, Dukes!
E is for Exit
Ya know... for when the cops show up and the party gets busted? Yeah, make sure you have an exit plan and all your exit buddies.
F is for Friends!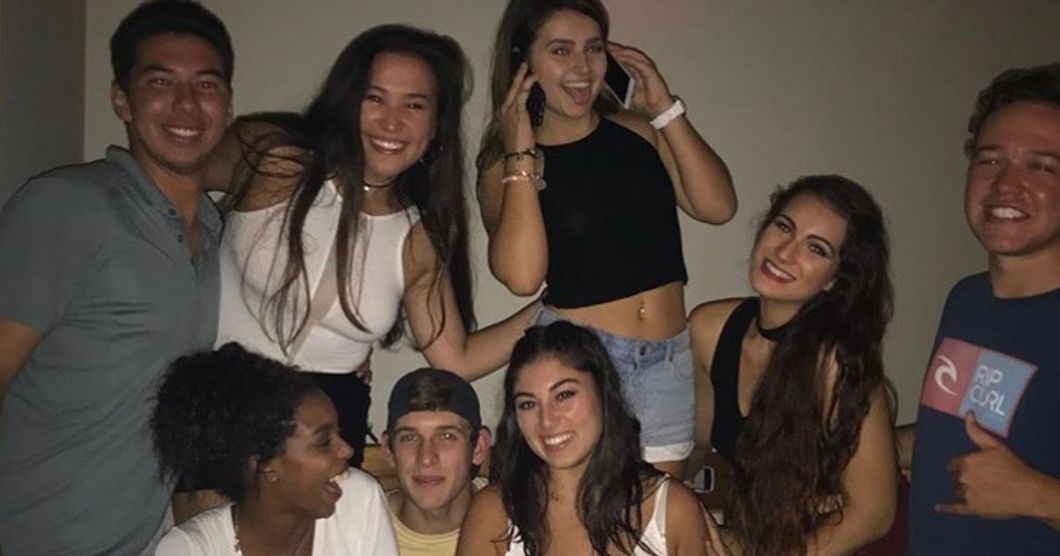 Madelene Whitfield
FROG Week is nothing without friends! Get your squad together, crack open some cold ones and enjoy your last week of freedom!
G is for GrubHub
For all your Drunchie/Munchie needs, GrubHub is your go-to food delivery site that will cure any hangover.
H is for Hype
Gotta get hyped for FROG Week! That's the only emotion there is for this week.
I is for Ices
Take a knee and chug an ice for FROG Week! It's time to stockpile on Smirnoff Ices and ice everyone in sight.
J is for Jungle Juice
If you're planning on drinking the juice, go back up and re-read the letter D.
K is for Kissing
There'll be a lot of random make-outs so just be prepared for that!
L is for latex
I don't think I need to explain this one... use protection and stay safe.
M is for music
Only the more fire songs for FROG Week! Blast that music loud!
N is for nap time
You will have to recharge between the pool and the frat so make sure you make time for a nap! You'll feel a lot better if you do!
O is for outfits
Pick out your cutest outfits to go to the trashiest frat!
P is for phone
Yo Dukes! Before you hit the pools, make sure you have your phone on you! Gotta make sure you can call a sober ride and document all your drunk shananagins.
Q is for Quality and Quantity
This one is up for interpretation.
R is for the Retreat
Where everyone will be hanging out during the day, no doubt.
S is for shotgunning
A timeless way to chug a beer. If you don't know how you should probably learn ASAP!
1. Make a hole towards the bottom of the beer (you can use a key, a knife, your teeth, anything sharp)
2. Pop open the top of the can
3. Tilt and chug from the hole
And that's how you shotgun! Go Dukes!
T is for Tallboys
What you will probably be drinking at some point during the week.
U is for Uber
If you haven't already, download the Uber app. Trust. Me. I guarantee that you will use it at least once this week.
V is for Vape
Dude, we get it. You vape.
W is for water
Make sure that you stay hydrated with WATER this week! It's super important so you don't pass out or get sick! #HydrateOrDiedrate
X is for who are we kidding, nothing starts with X
¯\_(ツ)_/¯ Still have fun and stay safe!
Y is for YOLO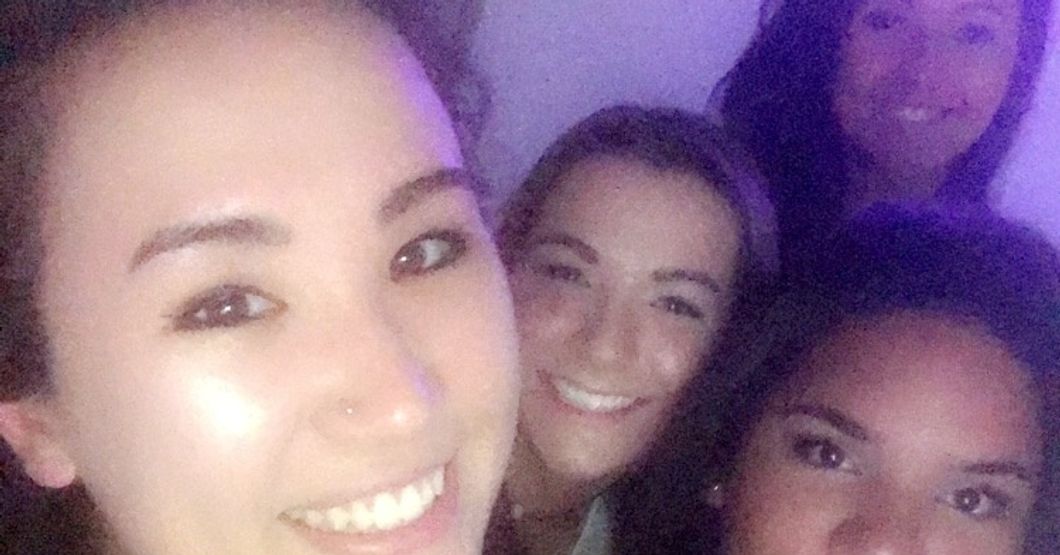 Madelene Whitfield
This motto stands true for FROG Week. You really only live once so go cray!
Z is for Z-Pack
For a swift recovery, before classes begin, stock up on Z-packs because believe me, you'll probably need it after all the madness of FROG Week.
(Sing in the tune of the Alphabet Song) Now we know our ABC's, time for the Dukes to get rowdy!