Thirteen years ago, the end of an era finally came. F.R.I.E.N.D.S., which ran for ten seasons from 1994 to 2004, finally aired its last episode and wrapped it up. In those ten seasons, we watched the close-knit group tackle everyday struggles while serving up consistent laughs and one-liners that I personally still find myself quoting thirteen years later.
After scrolling through the graduation and nostalgia posts, I came across a rumor that there will be one more season of F.R.I.E.N.D.S. airing in Fall 2018. And that's why I'm here, to debunk the rumor that actually broke my heart a little bit. When Rachel Green got off the plane 13 years ago, this officially ended one of the greatest shows to ever be aired on NBC.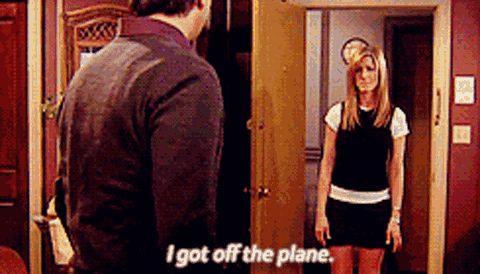 To me, this was the greatest ending that a television show could have had (I'm looking at you, How I Met Your Mother). Ross and Rachel would finally end up together after she tried to move her and their daughter to Paris for the job of a lifetime. But that's beside the point. This rumor that's invading my Facebook needs to be stopped once and for all. Here's what the post said, but had since been deleted from the Facebook.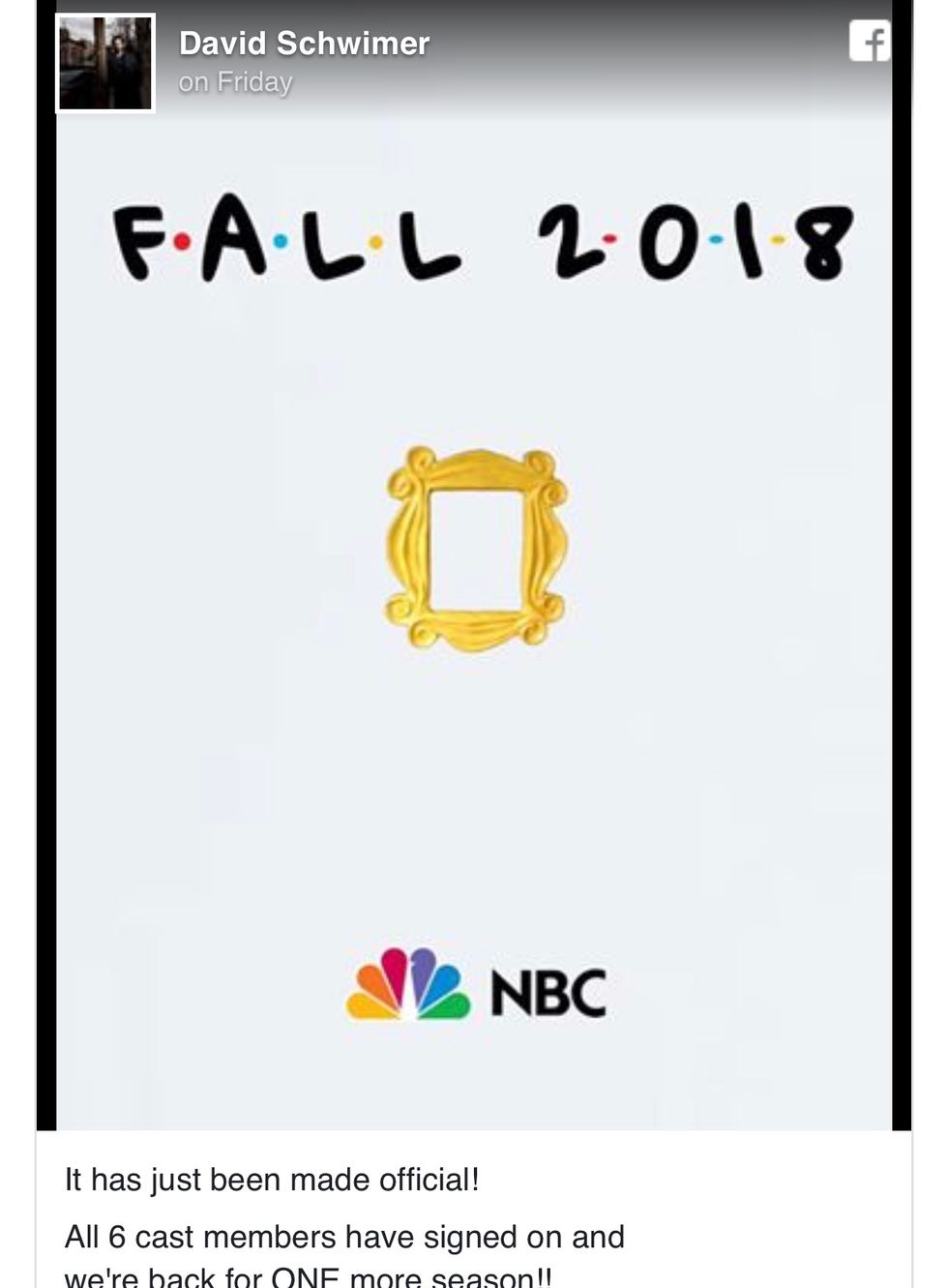 And here are some of the reasons that it is one-hundred percent a sham.
1. Time and time again, the cast of F.R.I.E.N.D.S. has said that they will not be having a reunion. They have been quoted as saying that it was the perfect way to go out and they wouldn't want to bring it back.

2. If you do a little creeping on Jennifer Aniston, Courteney Cox, Matthew Perry, or any of the recurring casts' IMDB pages, there is no sign of an upcoming F.R.I.E.N.D.S. revival.

3. The account itself that posted the hoax is beyond fake. The account is named "David Schwimer," with the search name being Ross Geller, two incorrect spellings of both David Schwimmer's name and the character he once portrayed.

So sorry F.R.I.E.N.D.S. fans, it's not coming back. Unless they were just on a BREAK.