I have changed and grown more in the past nine months than in the 18 years before I went to college. It has been a time of self-discovery, new friendships, and increased self-confidence. I have documented my experiences Freshman year through Instagram and Snapchat, and I thought I would share them here too.
---
Move-in Day to Fall Break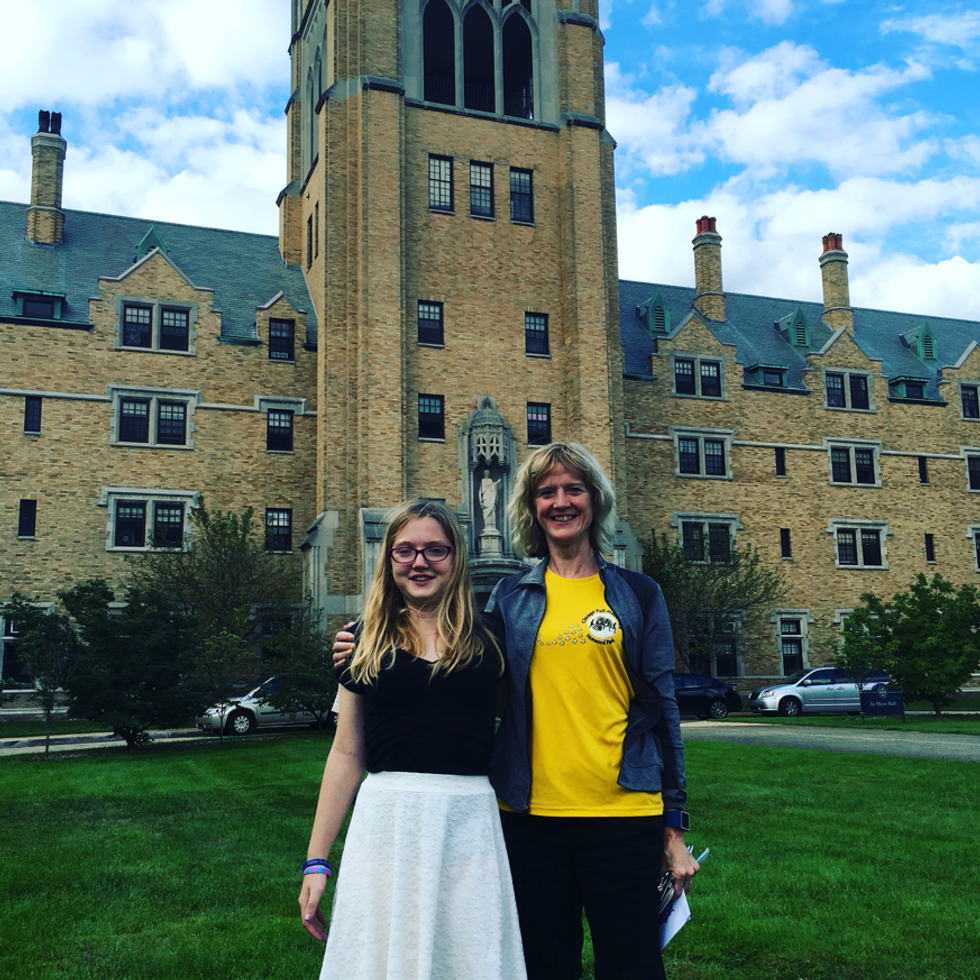 This was taken the day my parents left me for the school year. Not going to lie, I cried a bit. Okay, a lot.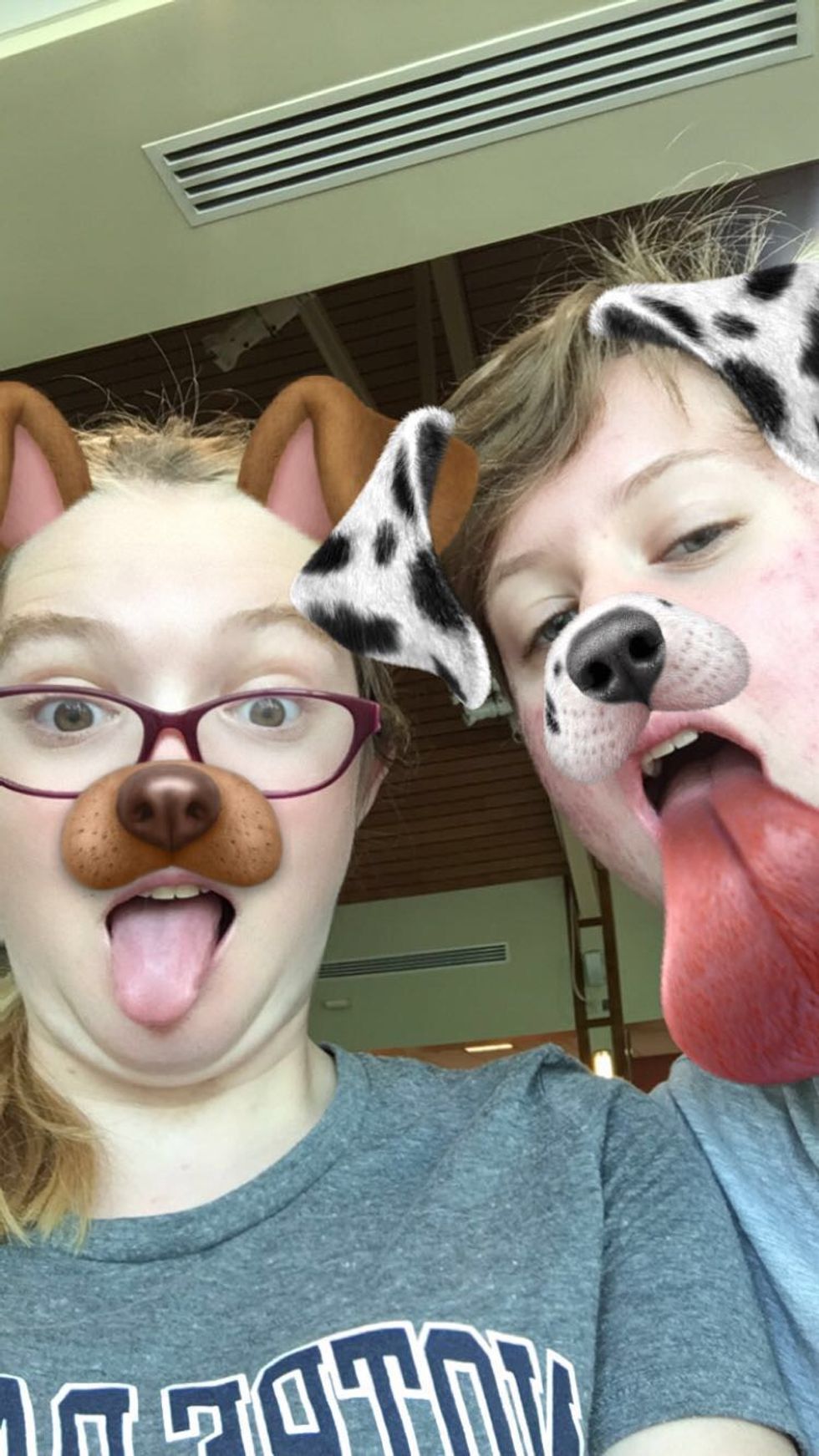 Me and my first friend I made at college. I met her by taking a chance and asking if I could sit at her table in the dining hall at dinner. Reminder to be brave, kids.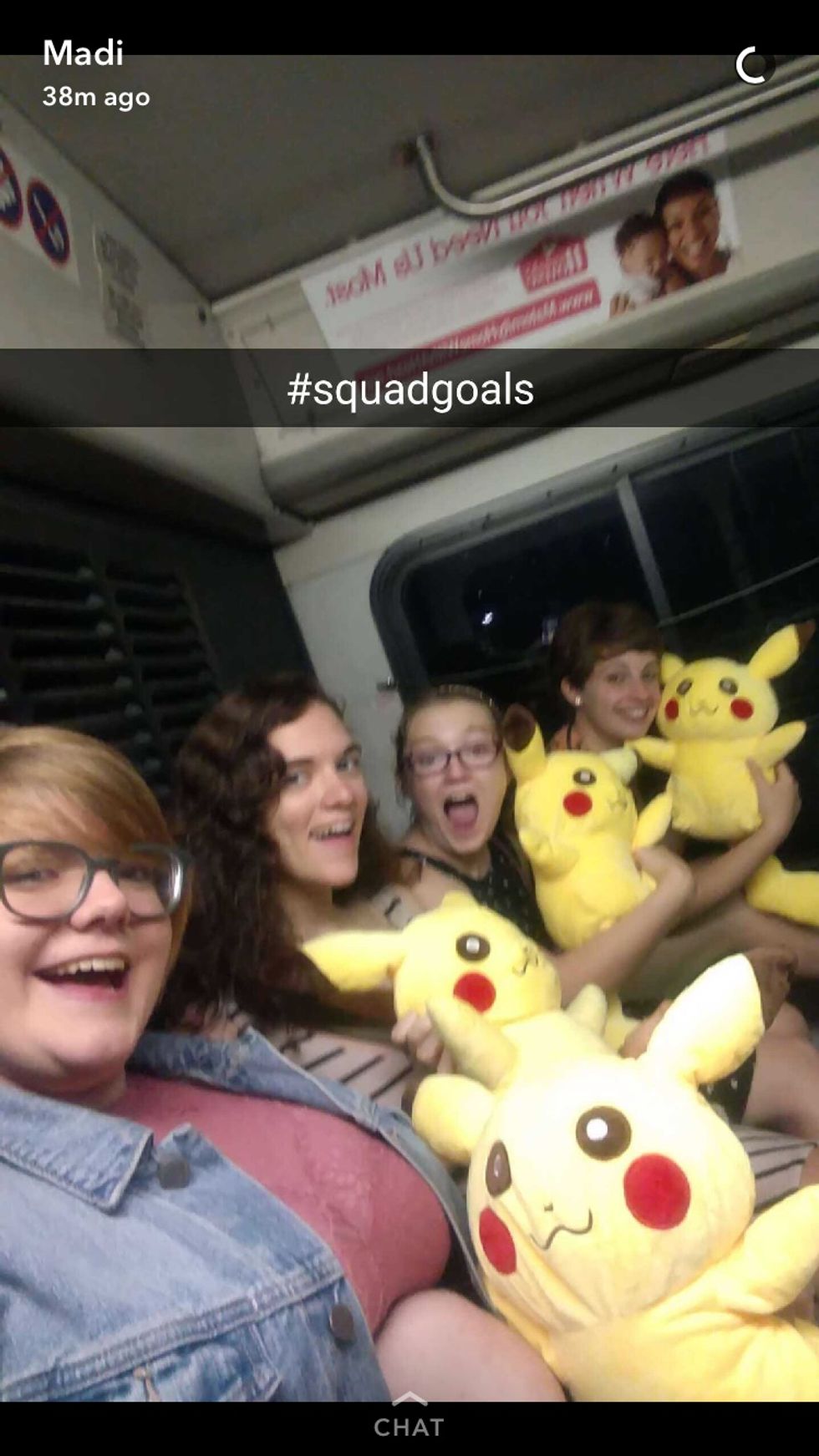 My first weekend at school after orientation. We made Pikachus. No regrets.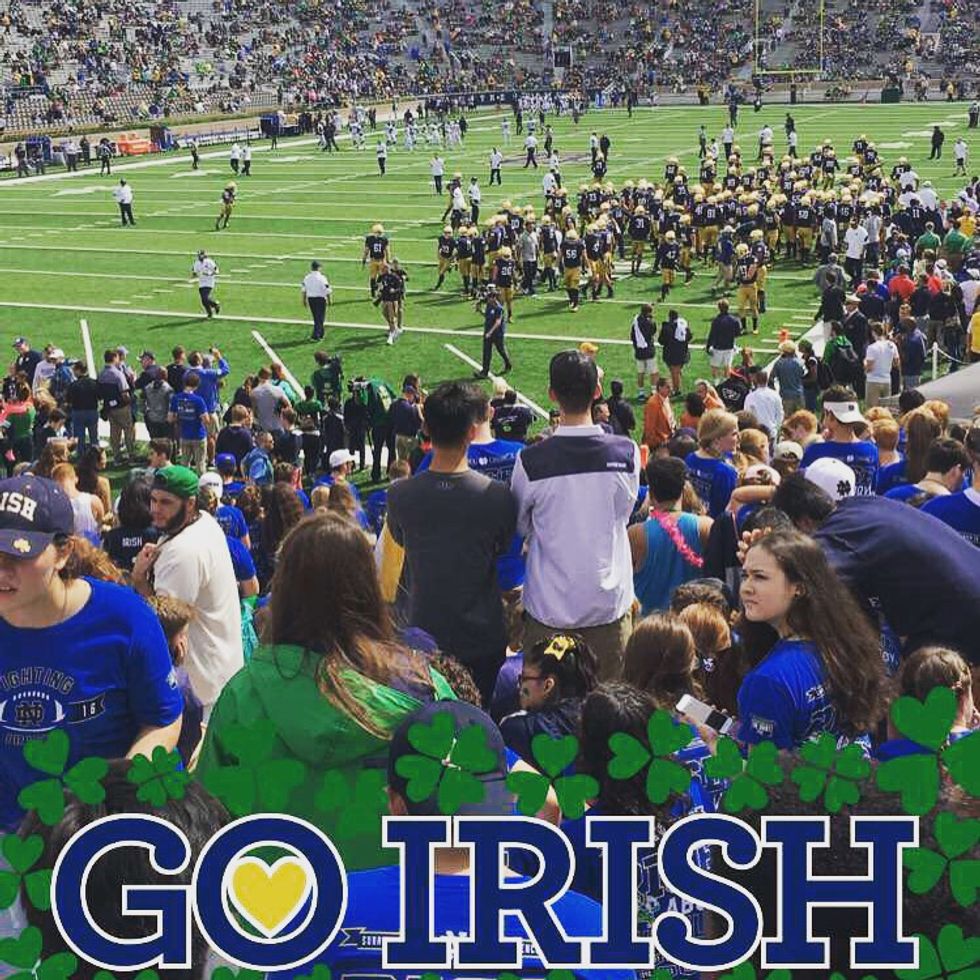 The first Notre Dame home football game! One of the only ones we won this year, but that's okay.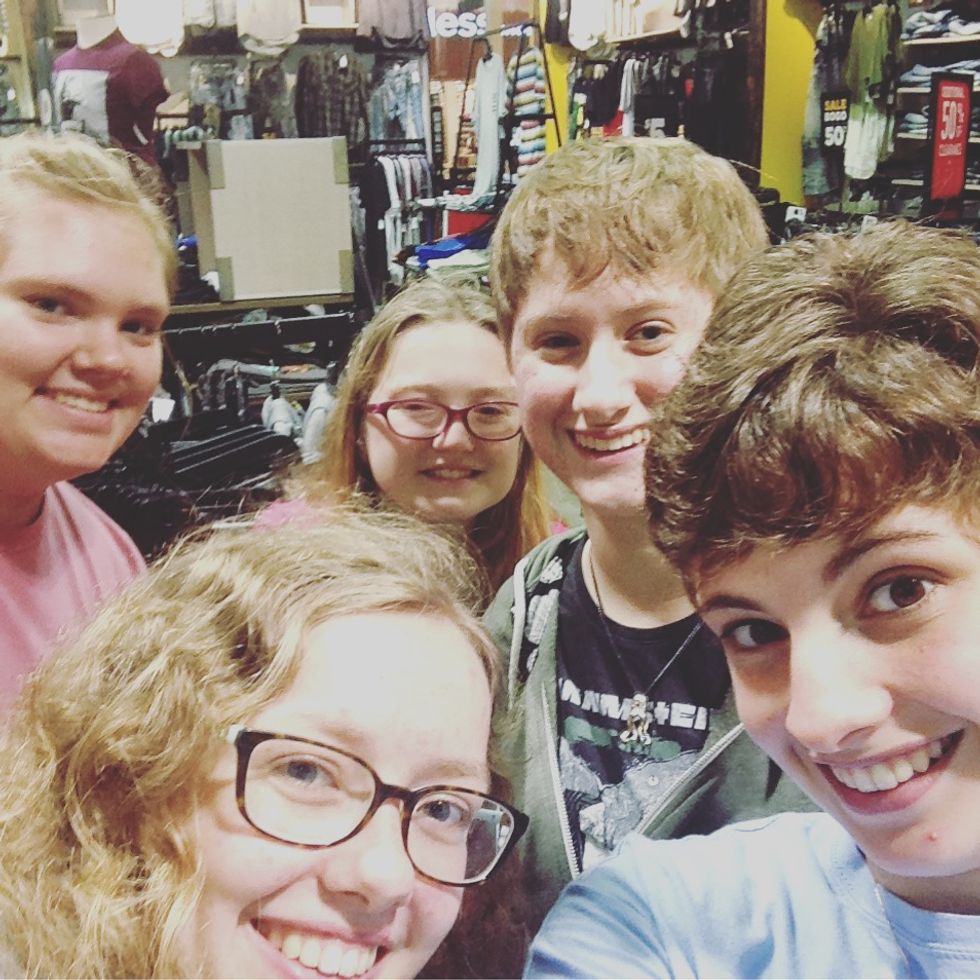 The UP Mall. Who doesn't like Chik-fil-a and puppies? My friend also got her ears pierced that day!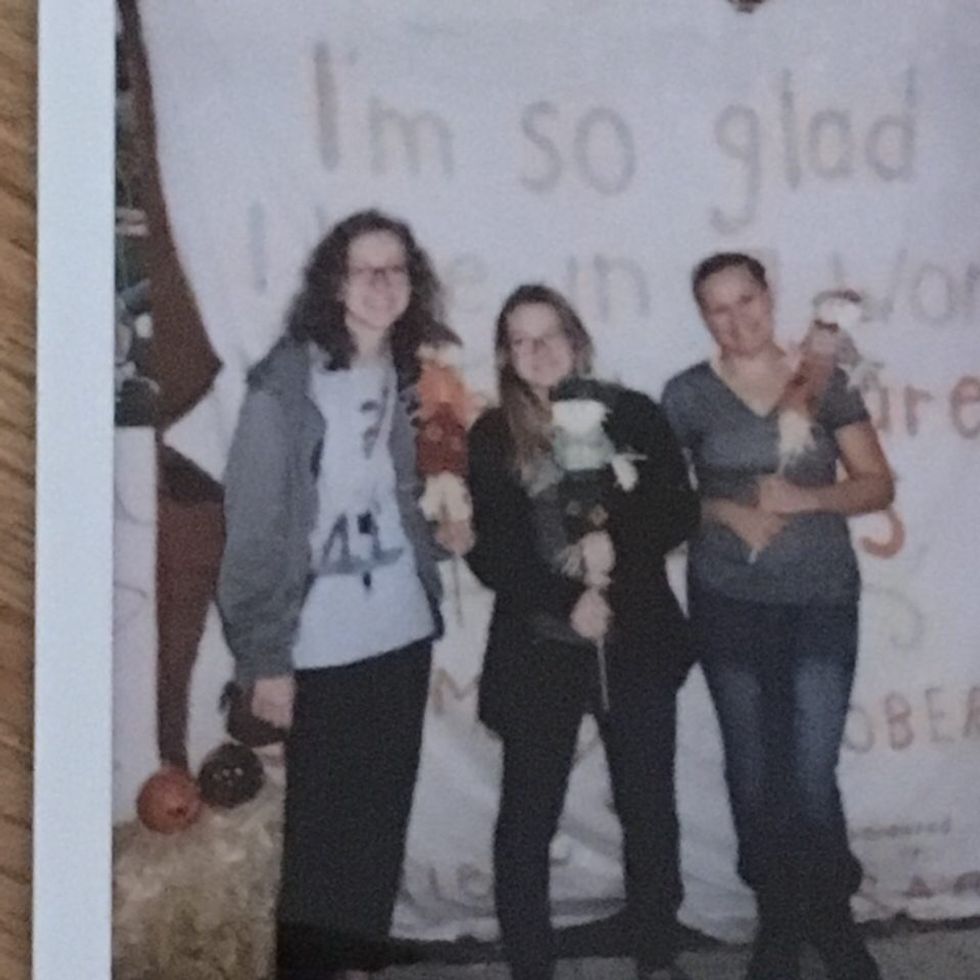 My first big event as a member of Student Activities Board, Oktoberfest.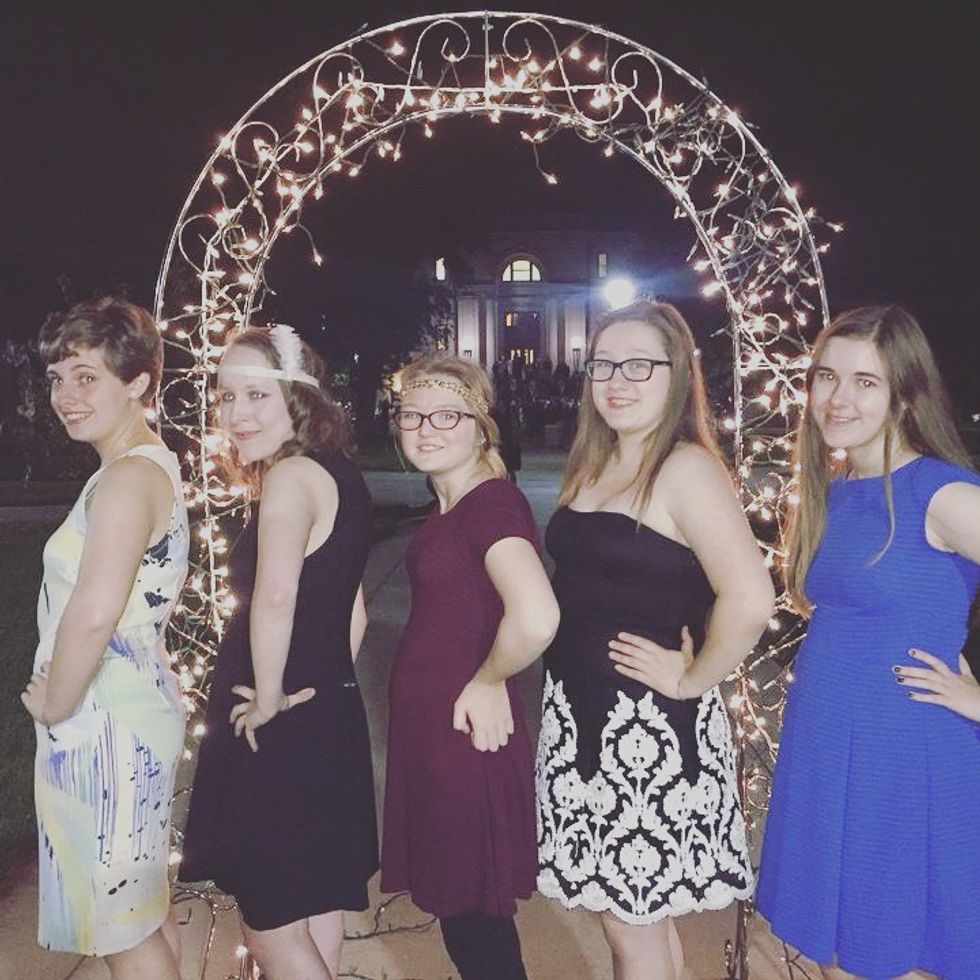 Gatsby party!
Fall Break to Thanksgiving Break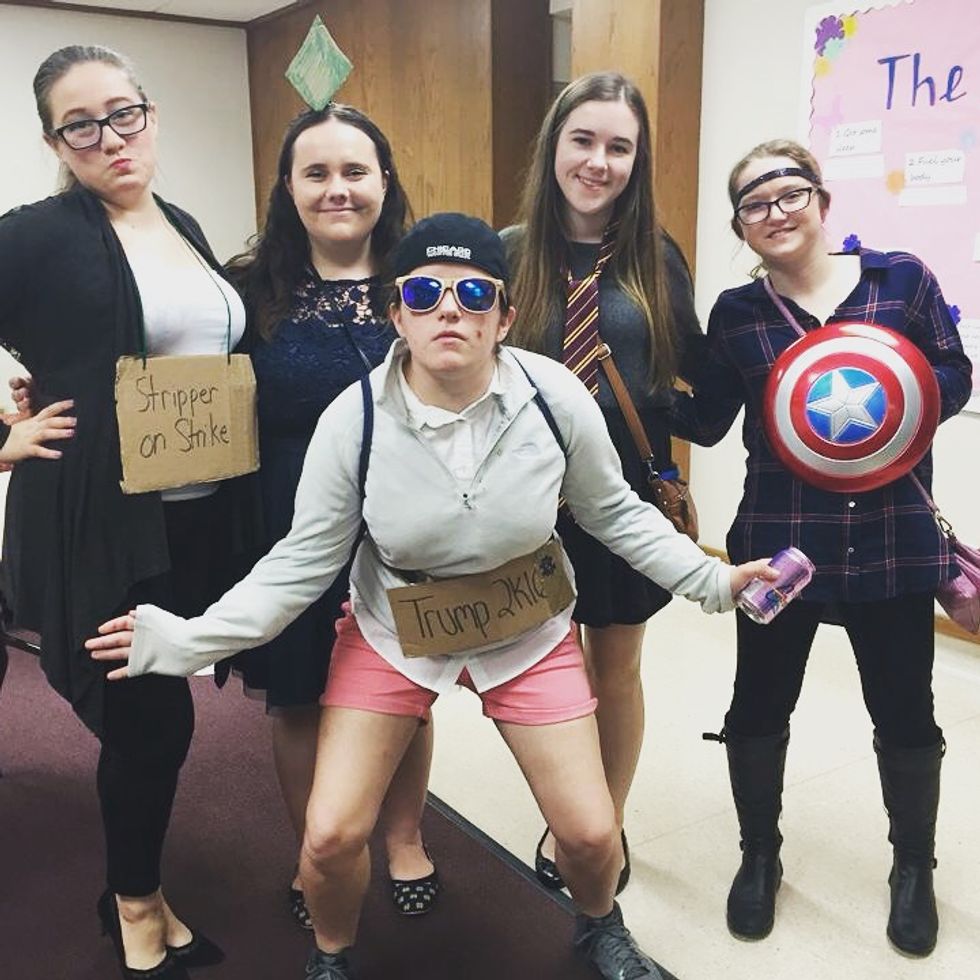 HalloweekeND. Enough said.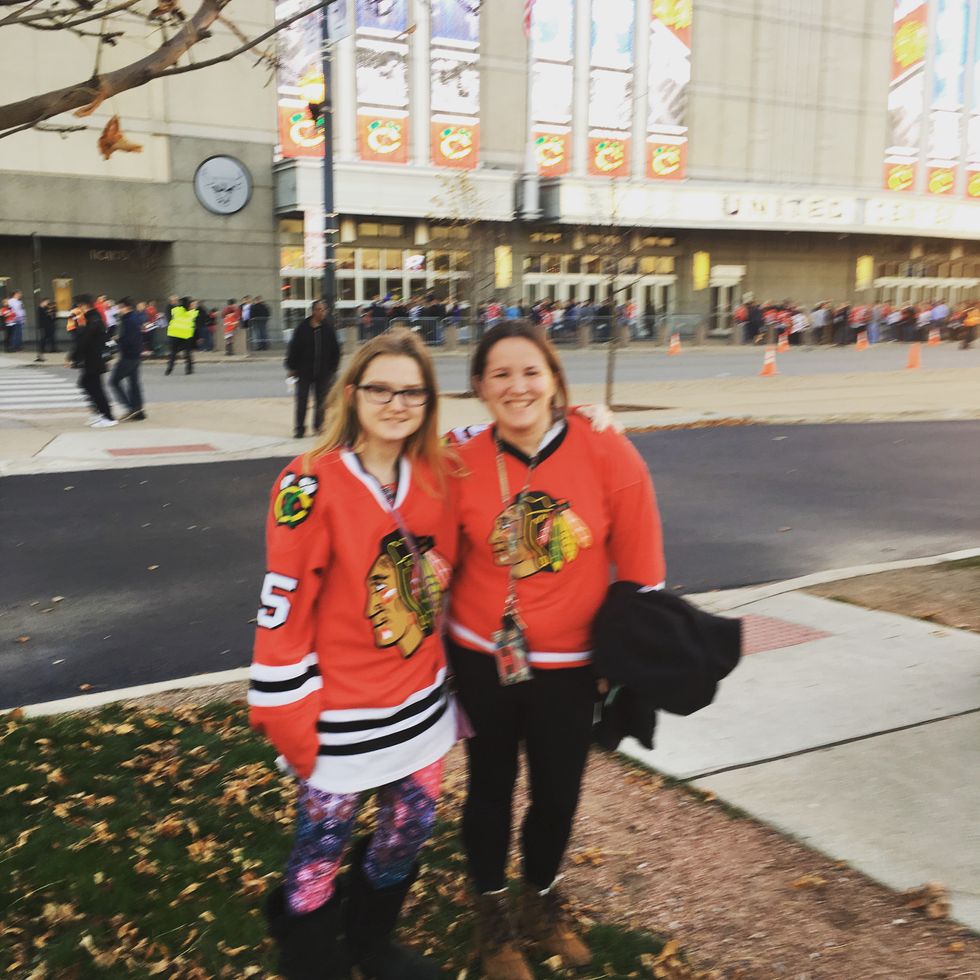 My friend and I went to the Blackhawks game for my 19th birthday.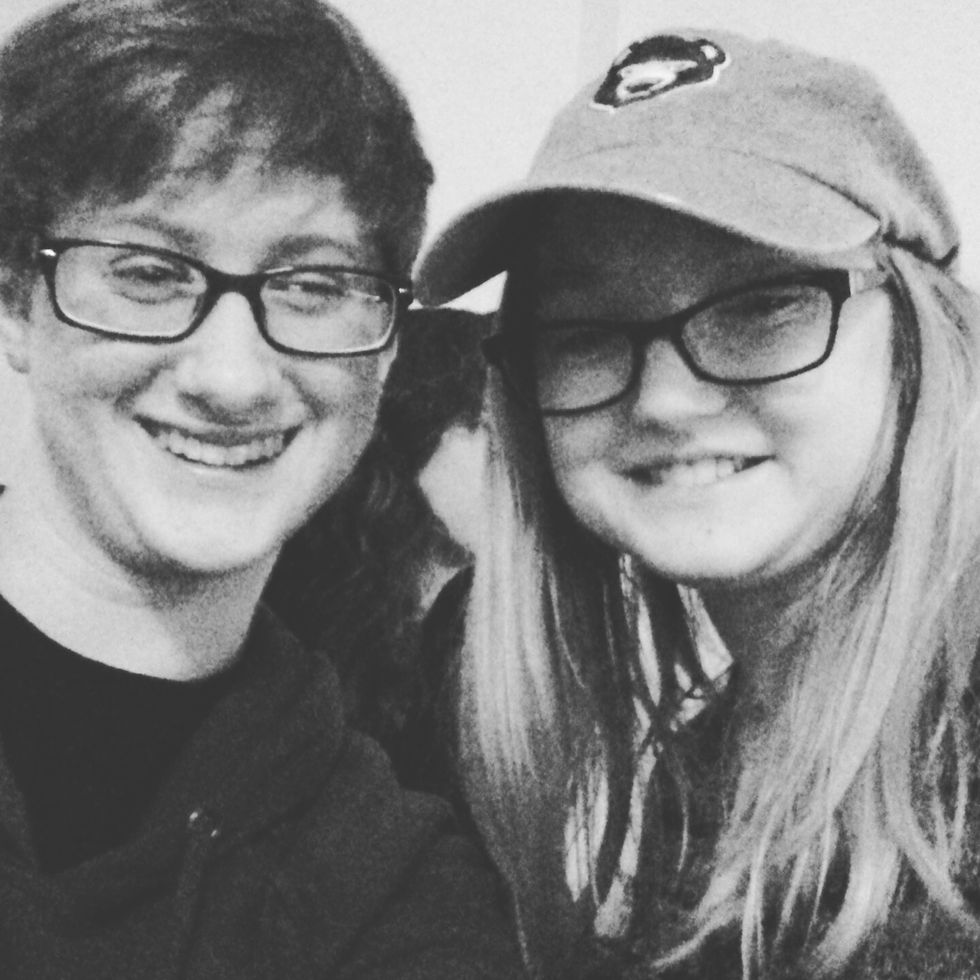 And the Cubs won the World Series.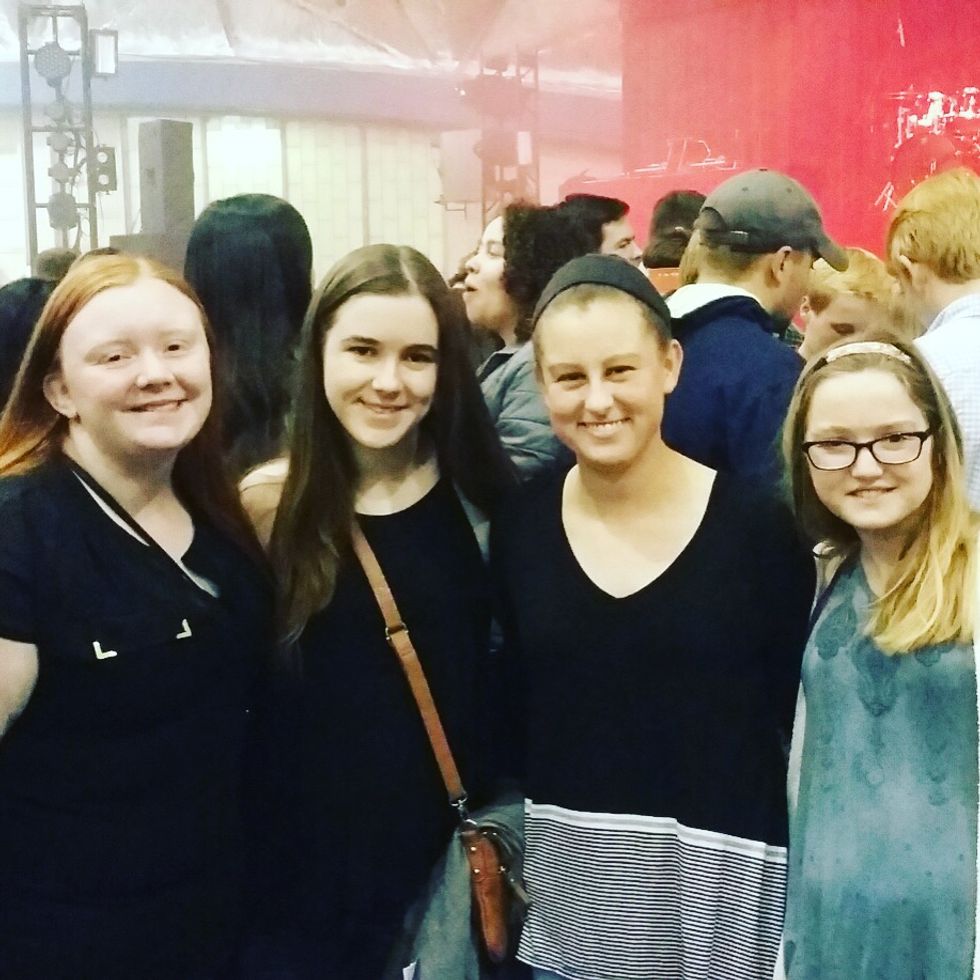 My friends and I went to a Hoodie Allen concert.
Thanksgiving Break to Winter Break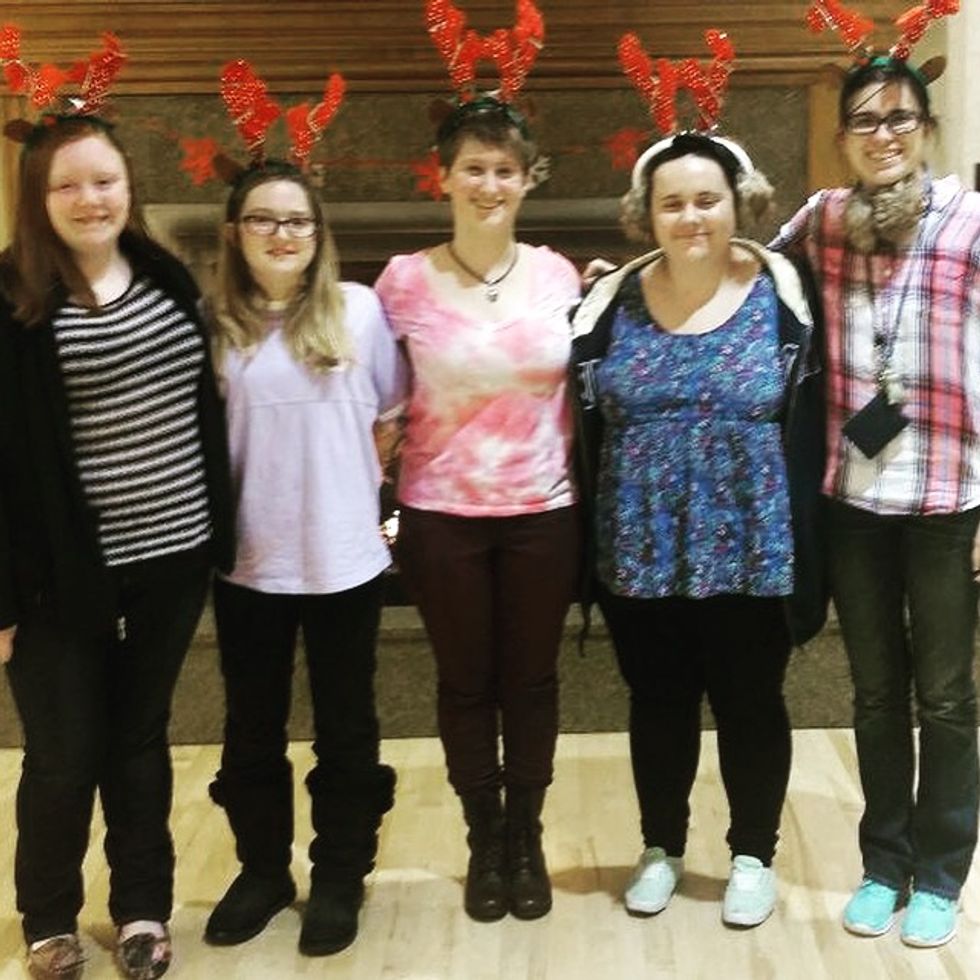 Christmas came early.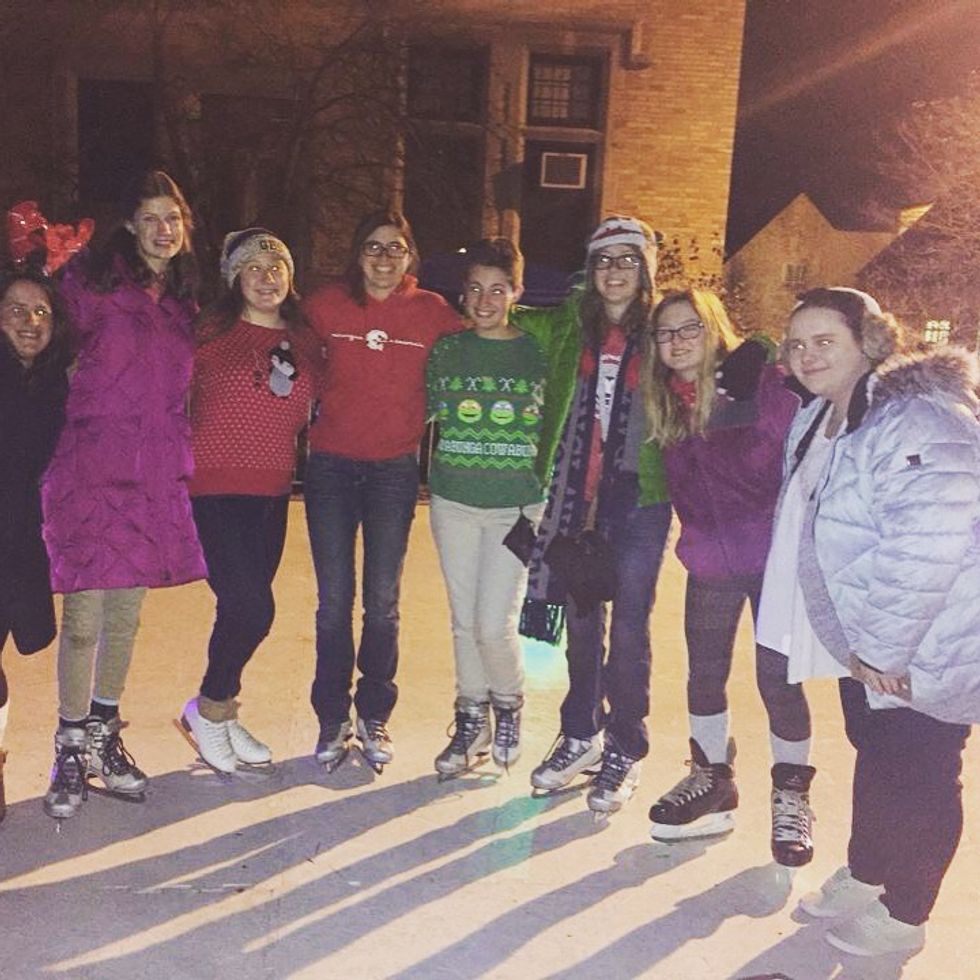 In a winter wonderland!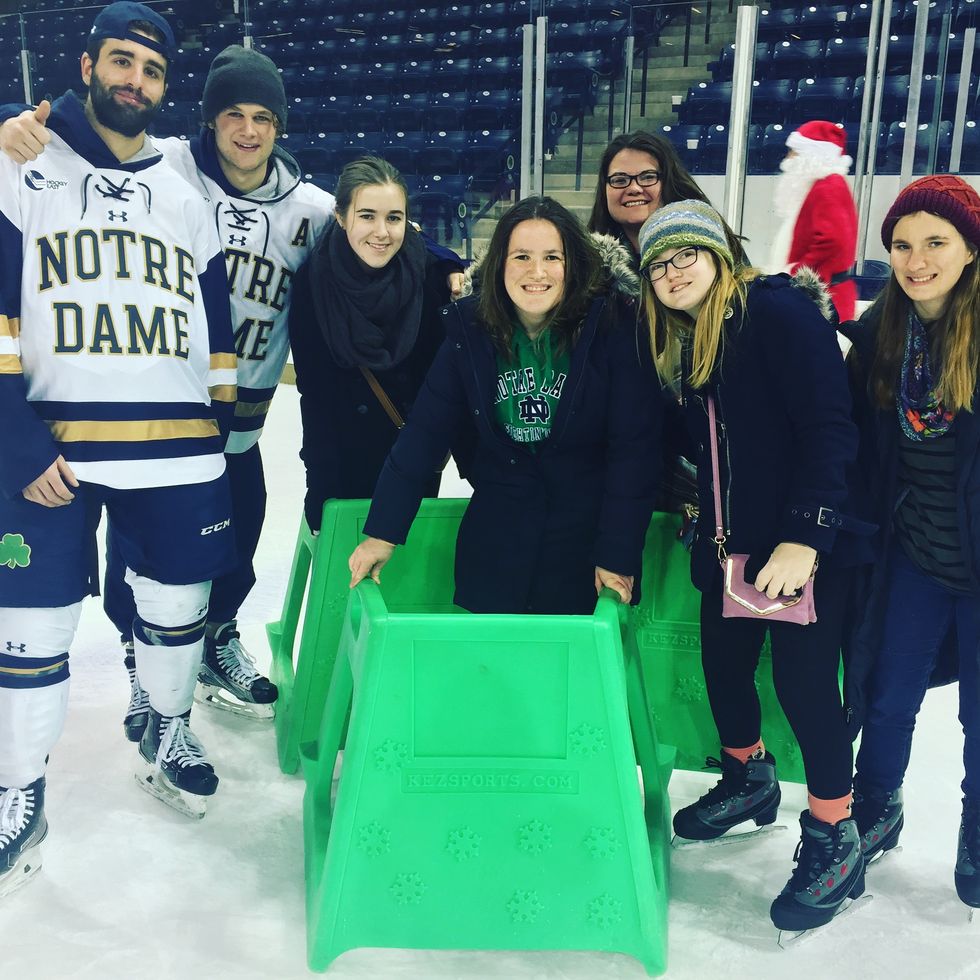 We skated with the Irish... and Santa.
Winter Break to Spring Break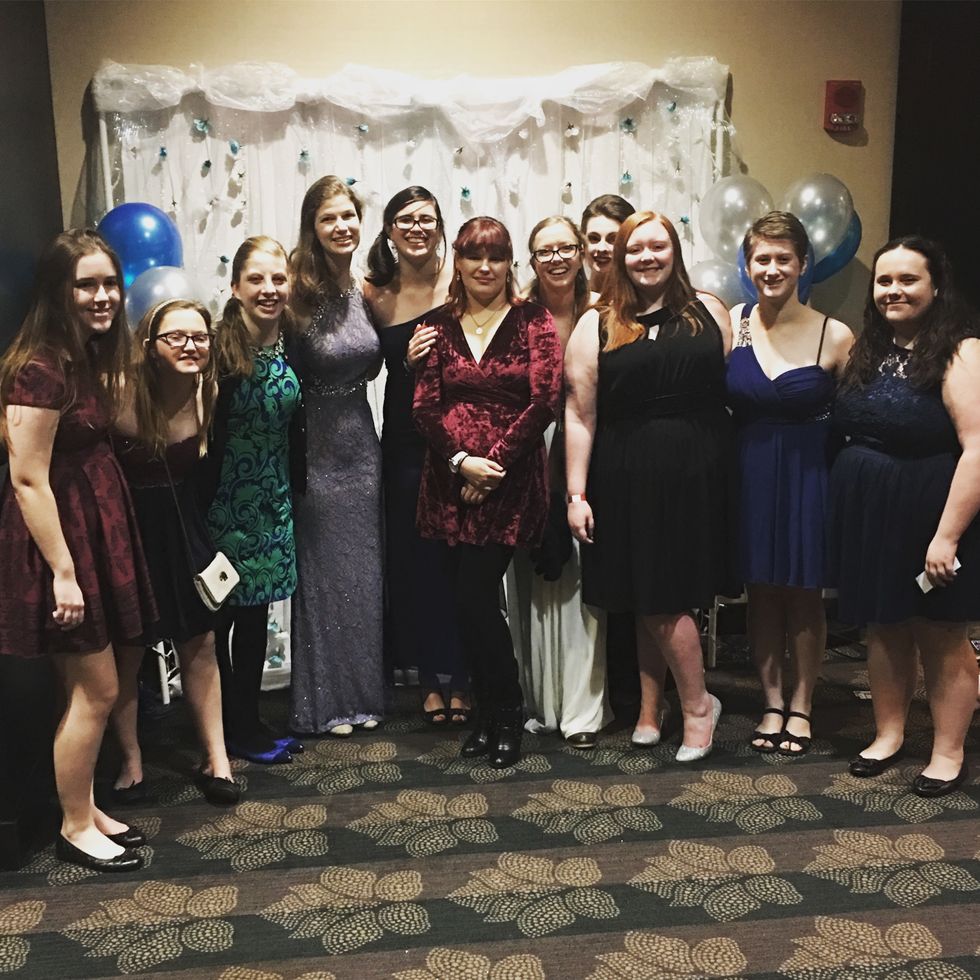 First Smick formal!!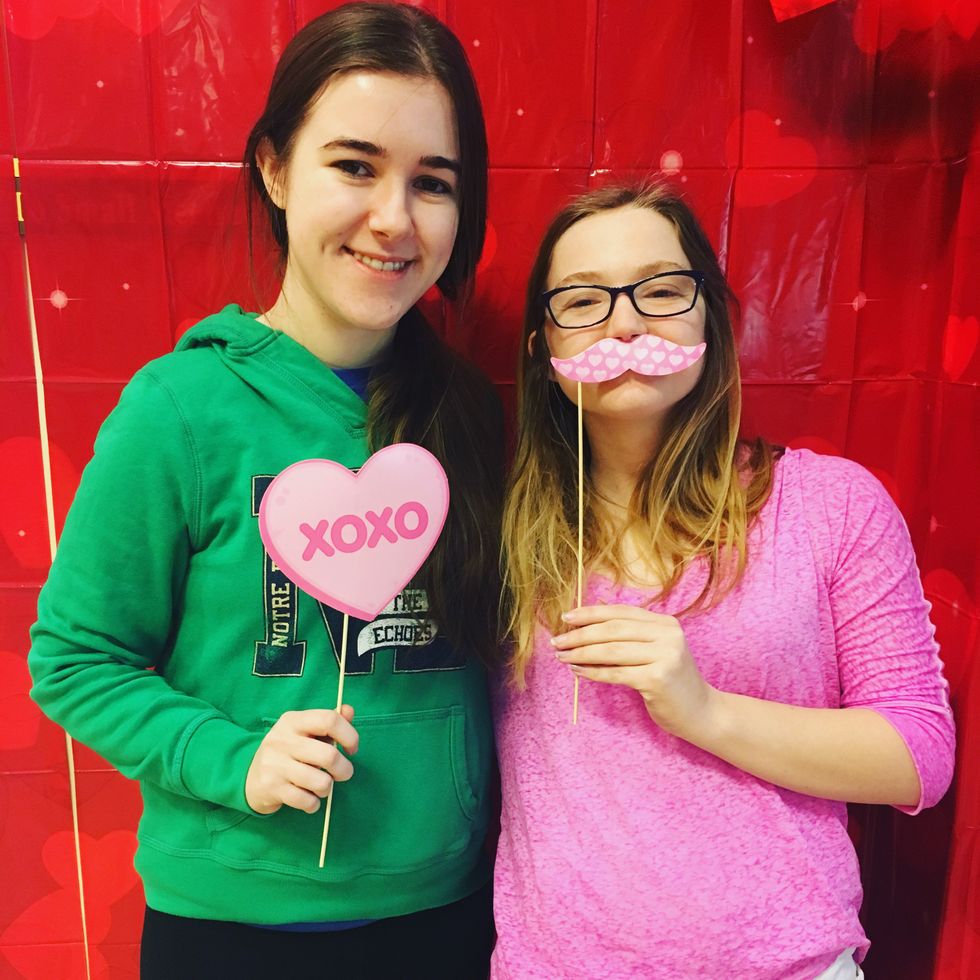 My best friend Carey was my Valentine this year!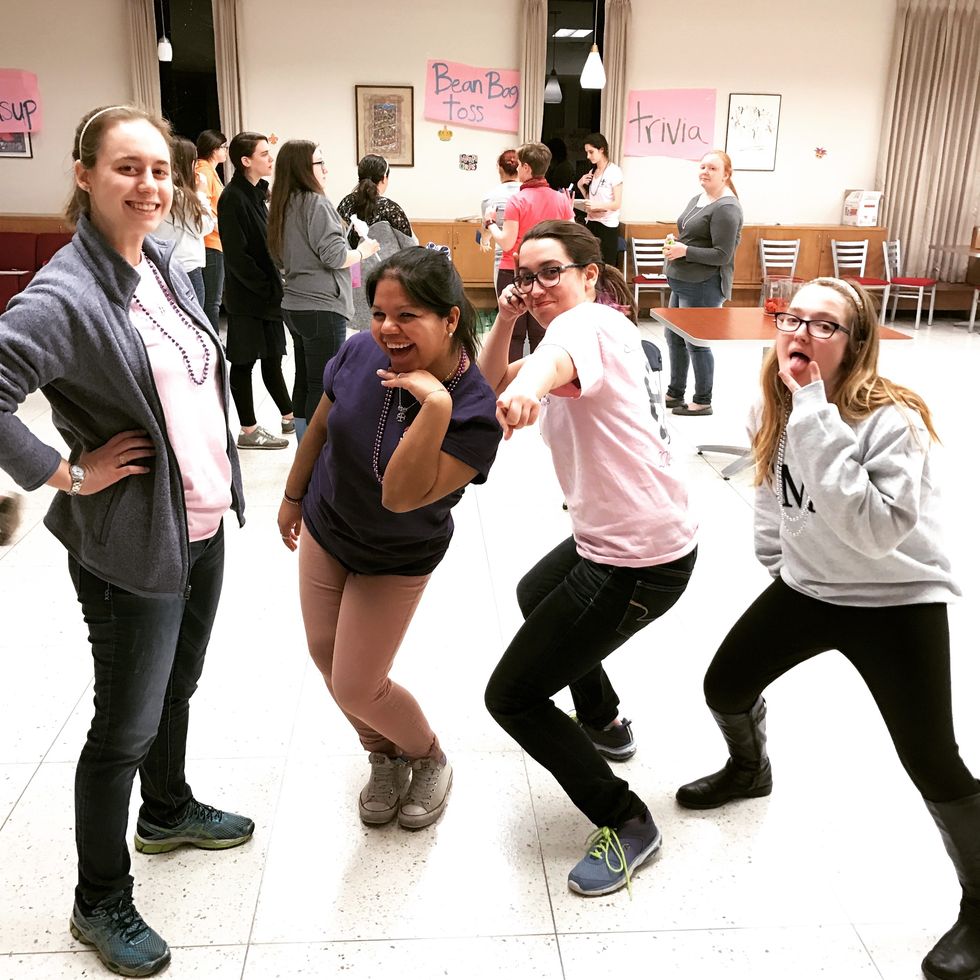 My lovely SAB movie friends at Midnight Madness - another awesome SAB event.
Spring Break to Easter Break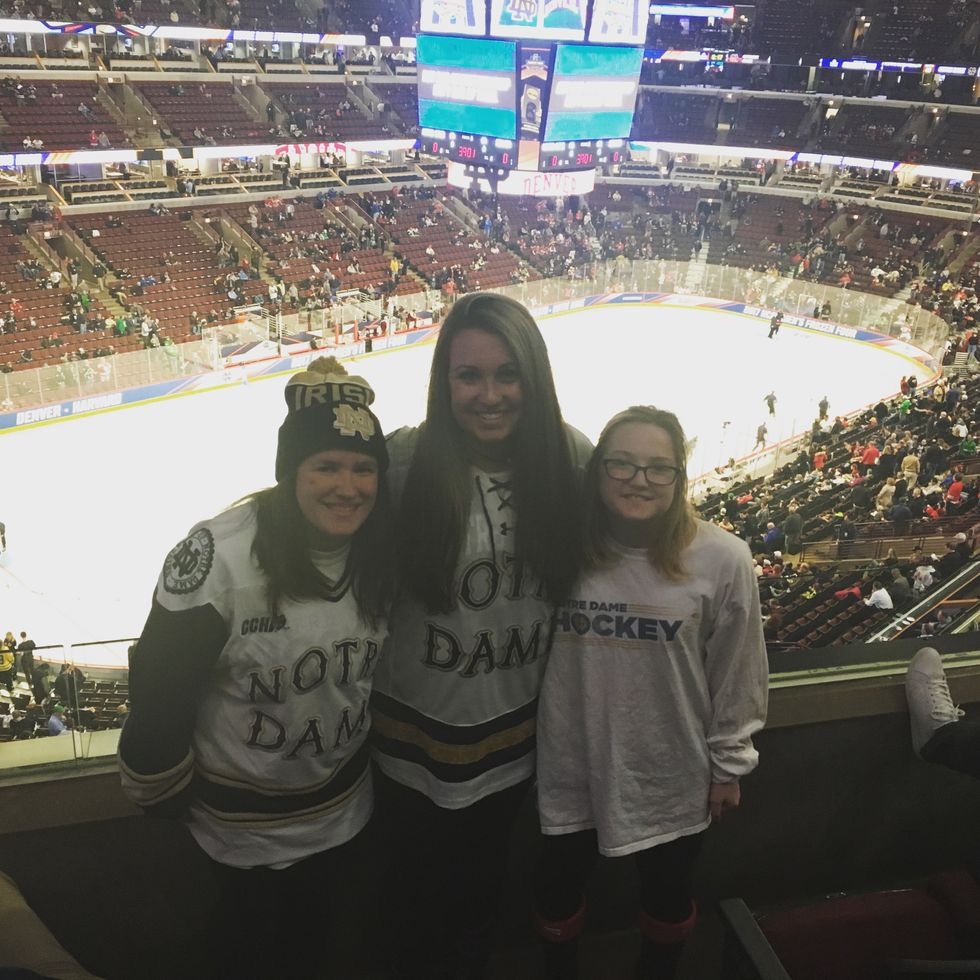 Supporting Irish hockey in the Frozen Four at the United Center! The Irish were destroyed, we didn't get back to campus until 2 am, and I had 2 tests the next morning... but it was worth it.
Easter Break to Summer Break

A typical night out, dying from pneumonia in the South Bend rain.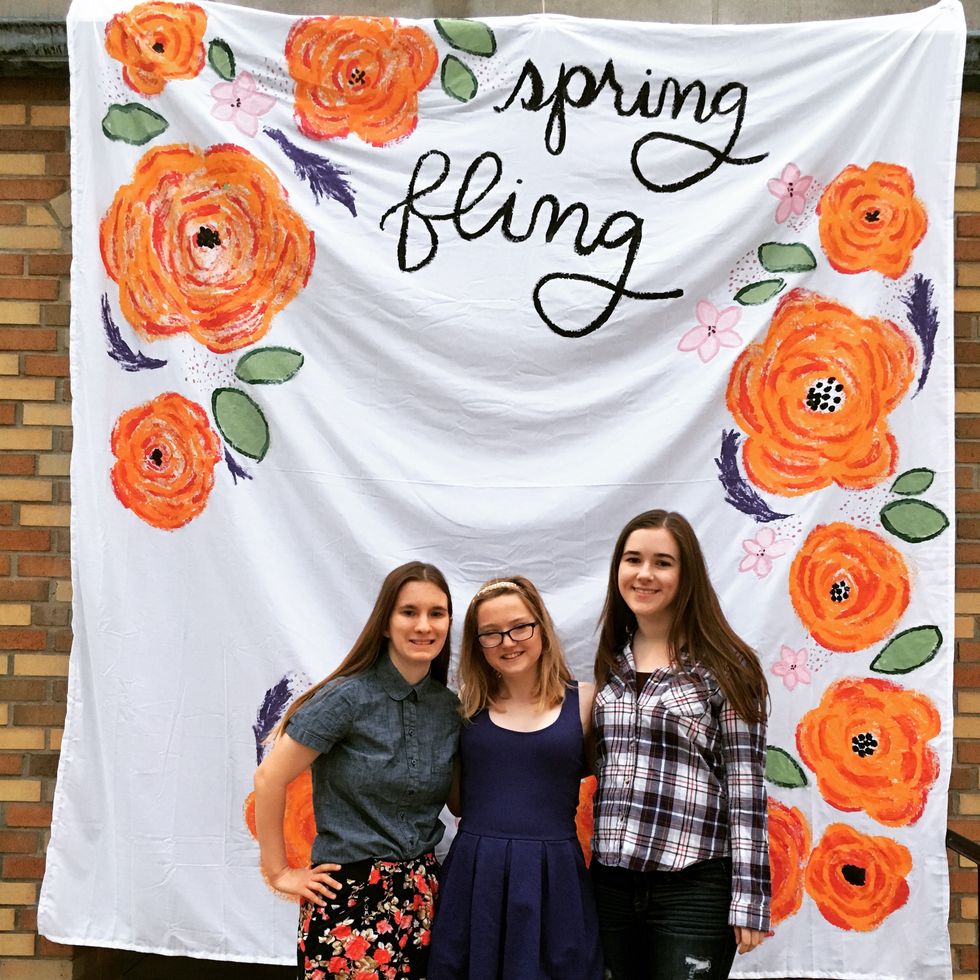 With my lovely ladies at Saint Mary's Spring Fling.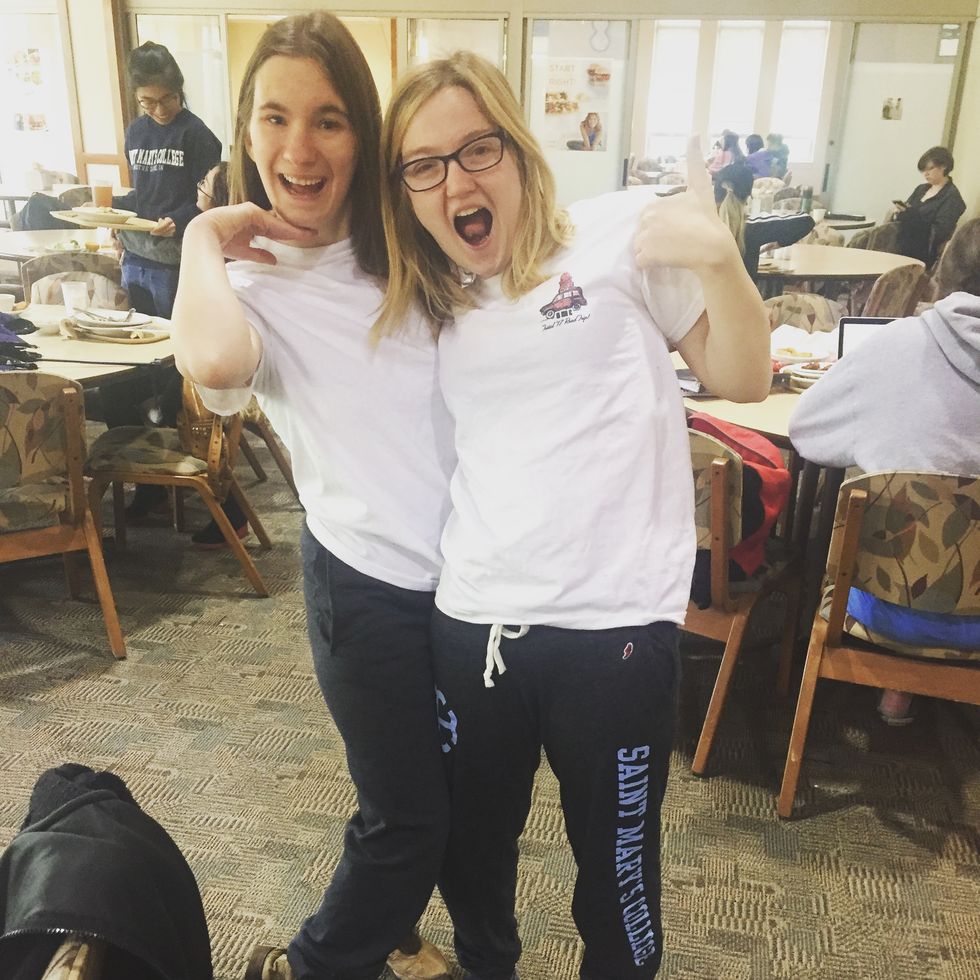 Matching outfits during finals.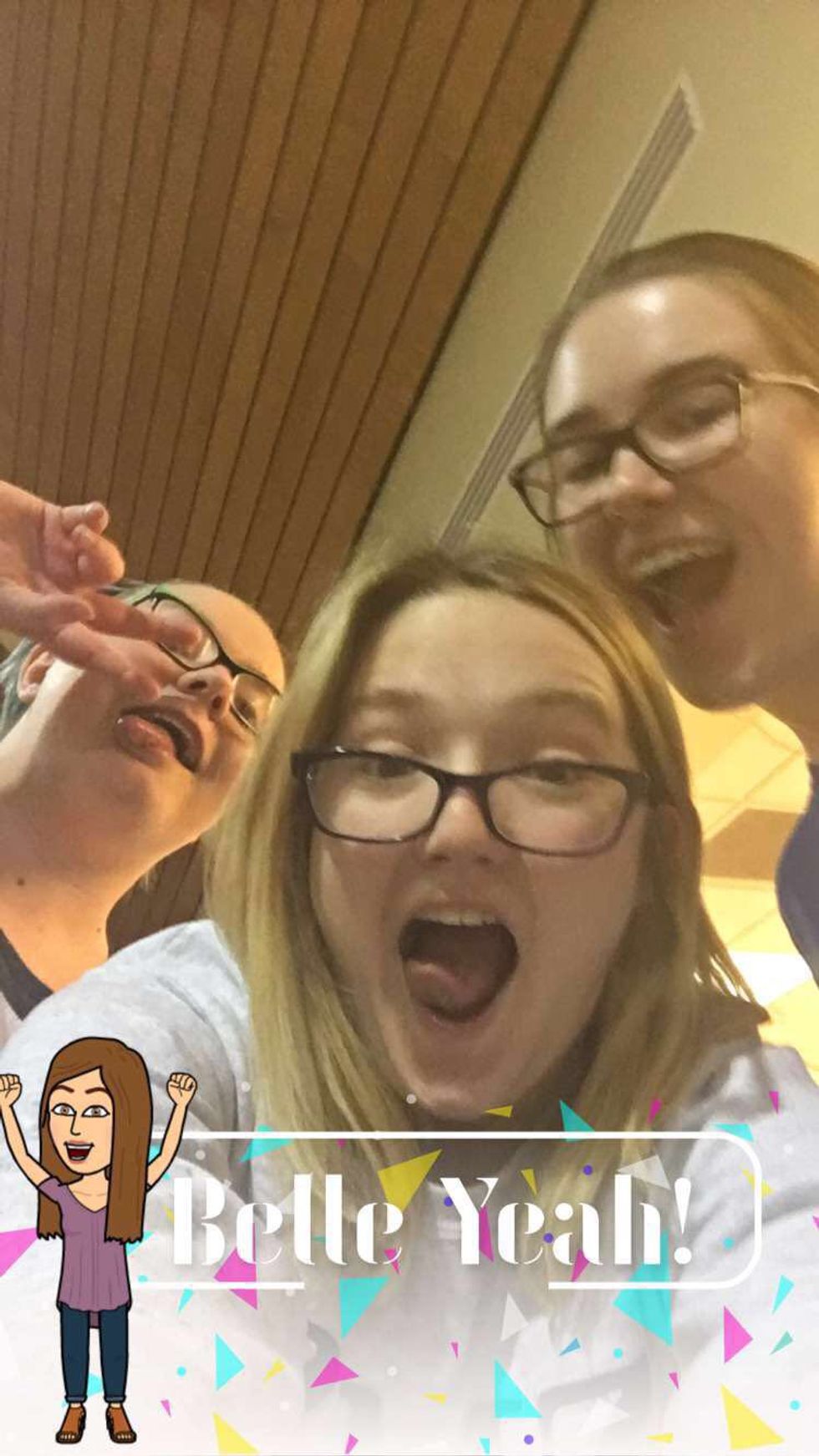 MIDNIGHT BREAKFAST! An SMC tradition.
---
Thanks for the time of my life, Smickville. See you in August.