As we begin this new semester, take a look at these awesome apps that help you stay focused and productive. These apps will help you keep on those New Years resolutions, stay focused in class, and keep you on track for the most productive semester yet! Plus, you can earn free stuff in the meantime.

1. Forest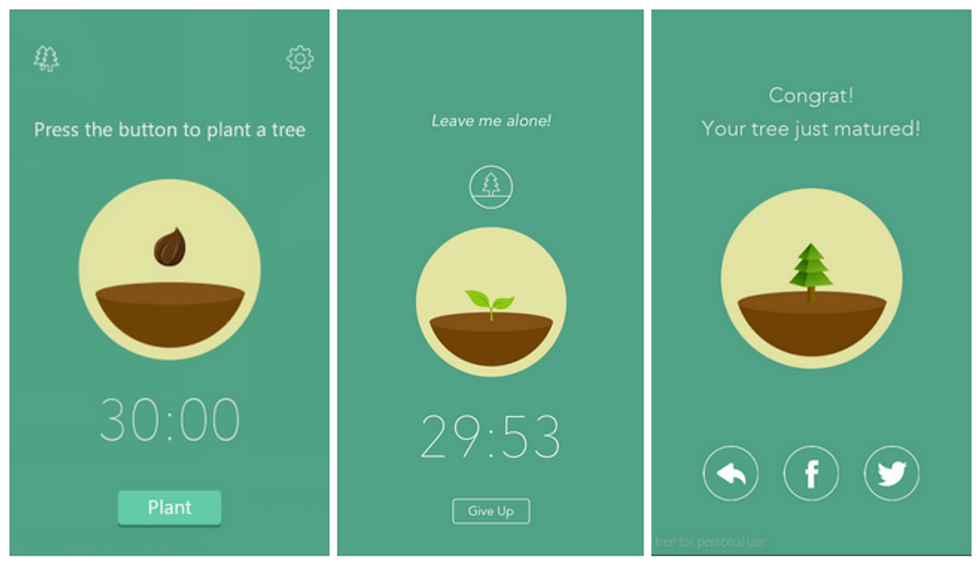 This adorable app grows trees when you leave your phone locked. You set the amount of time you want to stay focused, and the app plants a tree on the screen. However, if you open your phone, the tree dies! But, you successfully stay off your phone for the amount of time you set, you earn coins which can be used to plant real trees around the world. Its simple design and adorable graphics make this app a necessity for studying.
Available on iTunes, Google Play, and as a Google Chrome extension.
2. PocketPoints

Geared specifically towards college students, this works to encourage you to stay off your phone during class. You gain points while keeping your phone locked while on campus, which can be redeemed at local participating restaurants and stores for coupons and discounts! Plus, the more people on campus who are using it, the quicker you gain points. This is definitely a must for college. Who can go wrong with free/discounted food?
Available on iTunes and Google Play.
3. StayFocused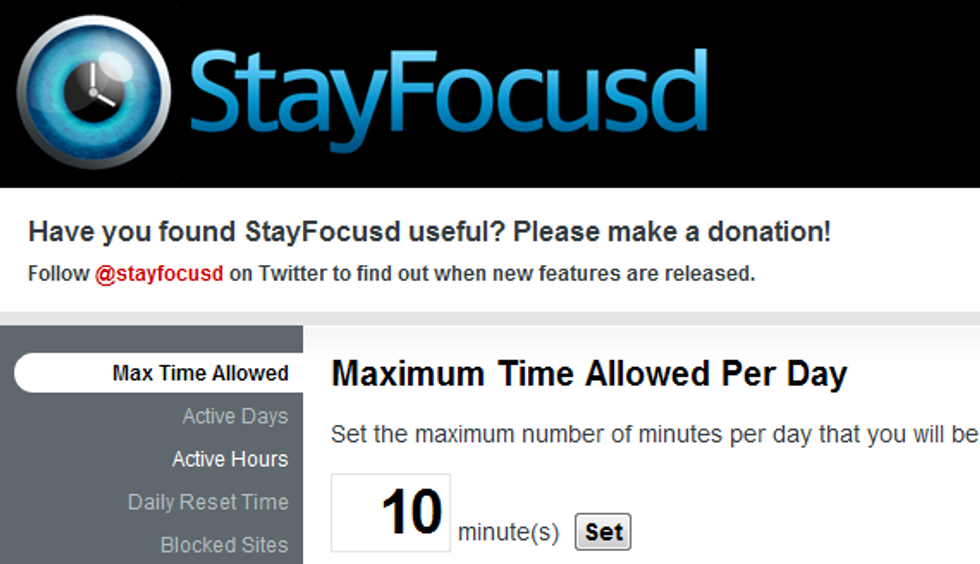 This browser extension allows you to set a time limit spent on certain websites. Incredibly customizable, you can now limit how long you spend on Facebook or Pinterest without the "oh just five minutes more" excuse! Once you hit the limit for how much time for that day, the extension block that website in your browser. This is a fantastic way to limit how much time you are spending on those "guilty pleasure" sites and forces you to do something more productive.
Available as a Google Chrome extension.
4. Habitica

This unique app helps you stay productive through an RPG game of your life! Turn your tasks into monsters and enemies your character has to conquer. The more you conquer, the more you level up. This can also be used to help with New Year's resolutions and developing new habits. Compete with friends and encourage them to stay productive and "conquer" their tasks! Additional extensions can be added to penalize being on certain websites and reward being on others.
Available on iTunes, Google Play, and online.
5. FocusNow - Bye Delay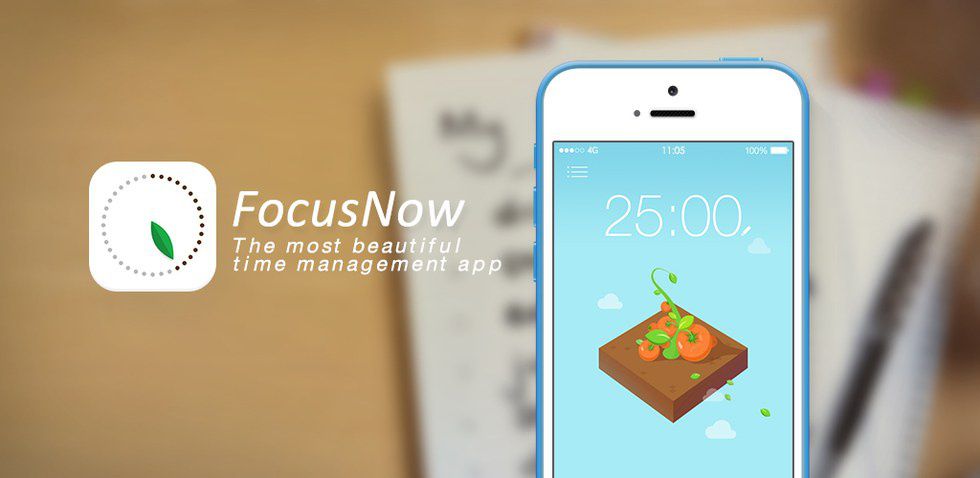 Very similar to Forest, you cultivate fruits and veggies as you spend time off your phone focusing on whatever you need to be doing. However, this app utilizes the Pomodoro technique, in which studies have proven tasks broken up into 25-minute chunks are more likely to be completed. You also join a world leaderboard and can connect with friends to encourage productive competition!
Available on iTunes and Amazon.
6. 30/30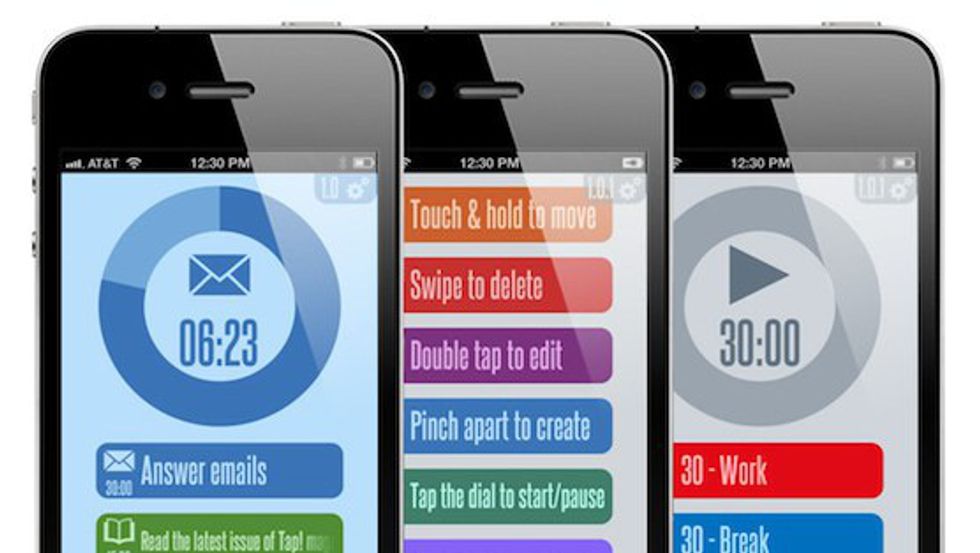 A no-frills task manager, this app allows you to customize a sort of time table for yourself, inserting various tasks you need to complete and the time you want to spend on each. The app then alerts you when it's time to move on to the next task.
Available on iTunes and Google Play.