So maybe last semester didn't go exactly as you had planned. You came back from break with fresh motivation and all the best intentions. This was going to be the year, you said. You were going to focus on classes and get that GPA up to something Mom would be proud of. Unfortunately, good intentions only go so far. But no matter how your last semester went, a whole new semester is now upon us, which means you still have a chance to turn this school year around. But don't worry, you won't have to do it alone. Check out these websites with shortcuts, tools, and motivational tricks to help you be on top of your game this year. (Pro tip: most of these websites are also mobile apps!)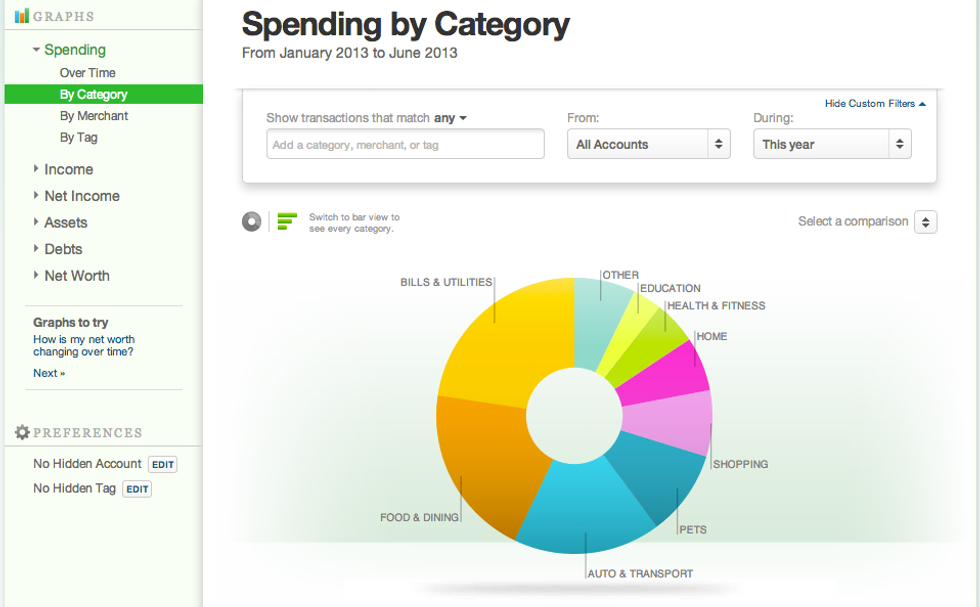 Can't figure out where that 50 dollars in your checking account went? There's an app for that! Mint helps you track your spending, make budgets, and even check your credit. It tracks all your transactions, so you won't blow your monthly allowance at Starbucks.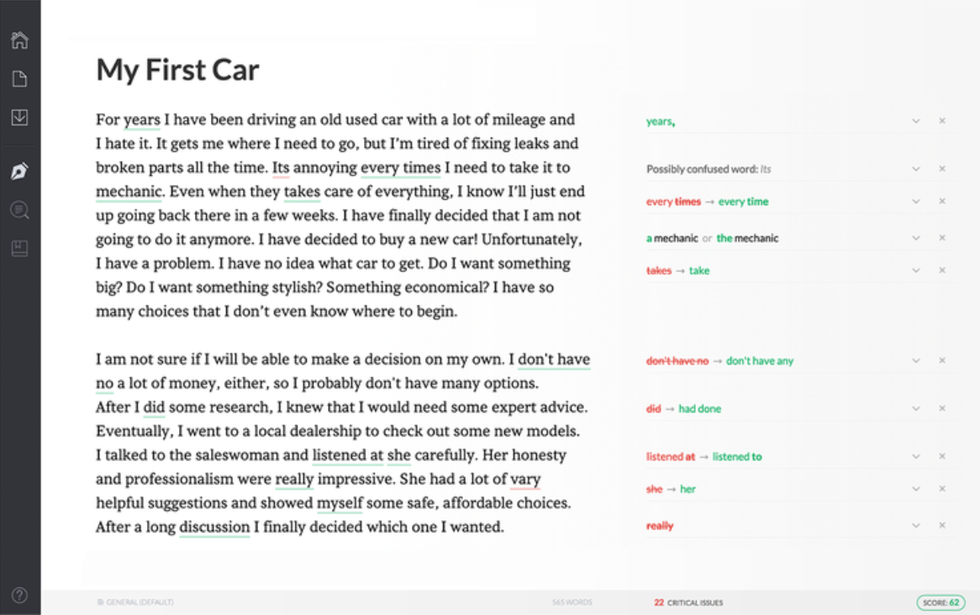 If you have trouble remembering where to put commas or which verb tense to use with your noun, then you need Grammarly. It's a free Chrome extension that will catch all of your potentially embarrassing spelling and grammar errors on all of your written work, from papers for professors to emails to colleagues. If you're working on the Internet, it will check your work as you go- if you're working offline, like in Microsoft Word, all you have to do is upload your work on Grammarly's site and it will check it over.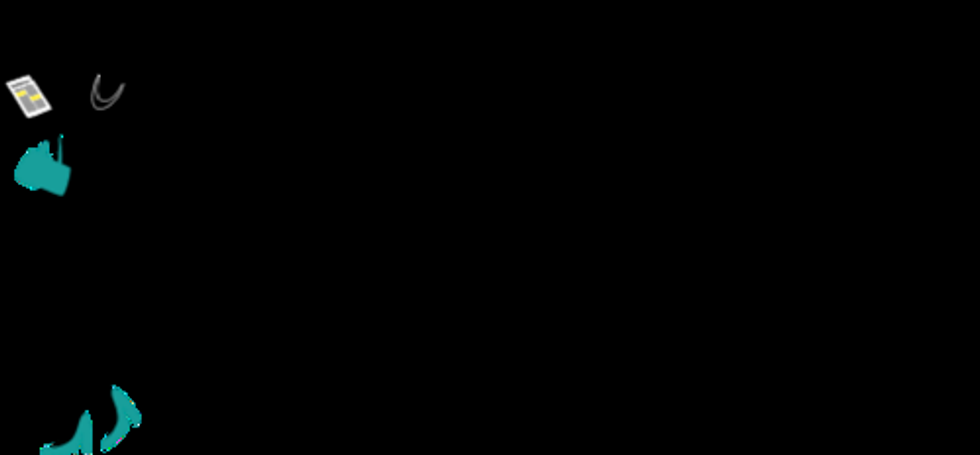 We're getting to that point in our lives where we're expected to know what's going on in the world, but it can be overwhelming to try to surf all of the articles on news sites. The Skimm is a free daily email that summarizes all the top news stories for you with a bit of sassy humor. They also have an app called SkimmAhead that will sync important events, like the return of your favorite Netflix show or a presidential speech, with your iPhone calendar (Androids, they're working on yours!).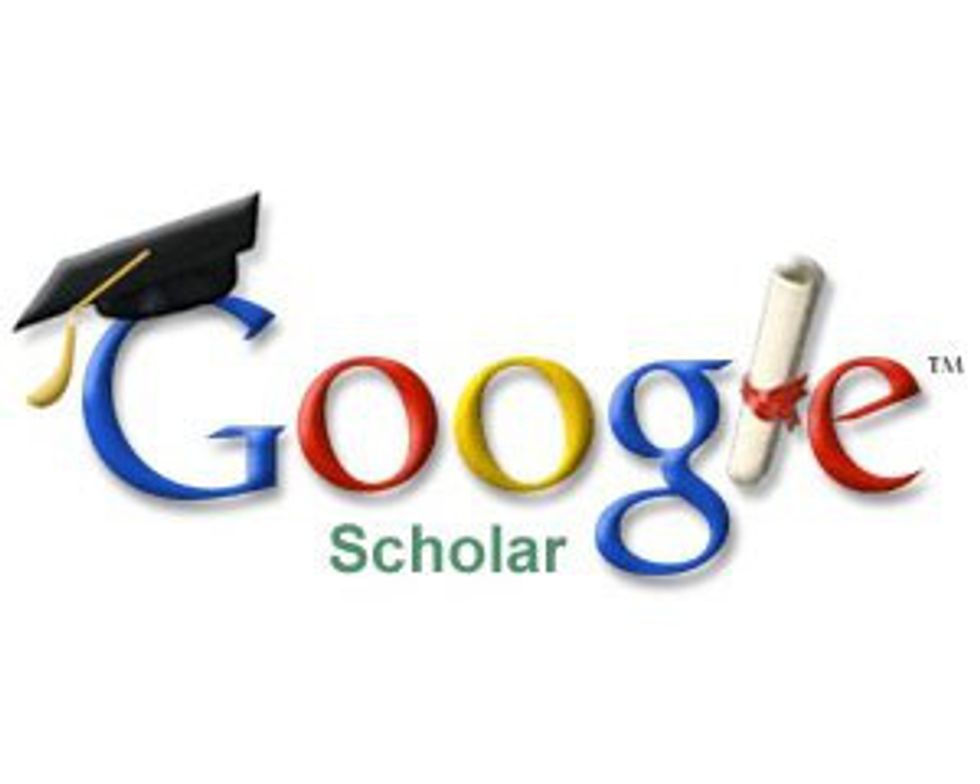 So much easier than trying to navigate all the confusing databases your school's library provides. It's just like regular Google, but it has credible sources you can use in your papers.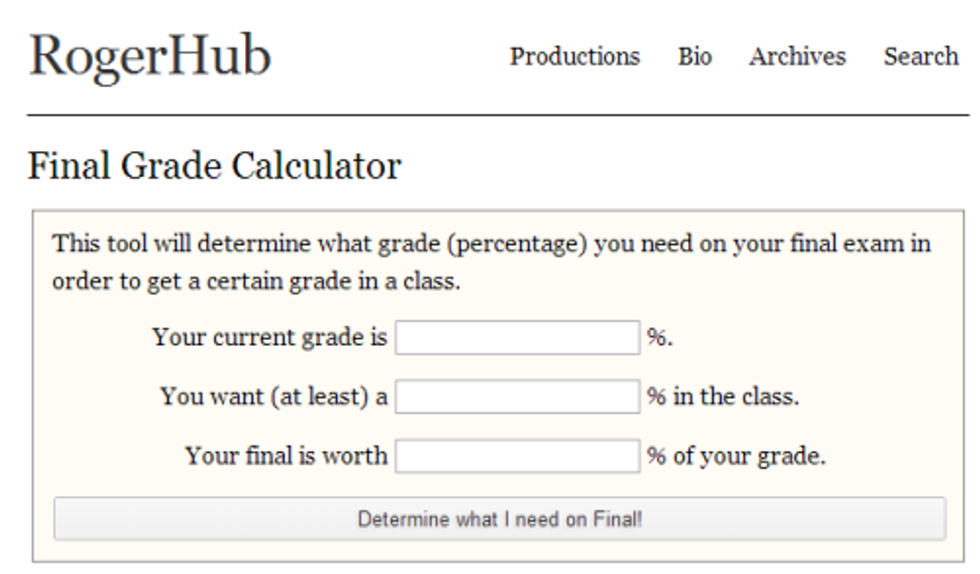 Around final exam time, Roger will be your new best friend. This site can calculate what score you need on your final exam to get the grade you want in the class for whatever scoring system your professors uses. It can even help you figure out what you'll get in the class after your lowest grade is dropped.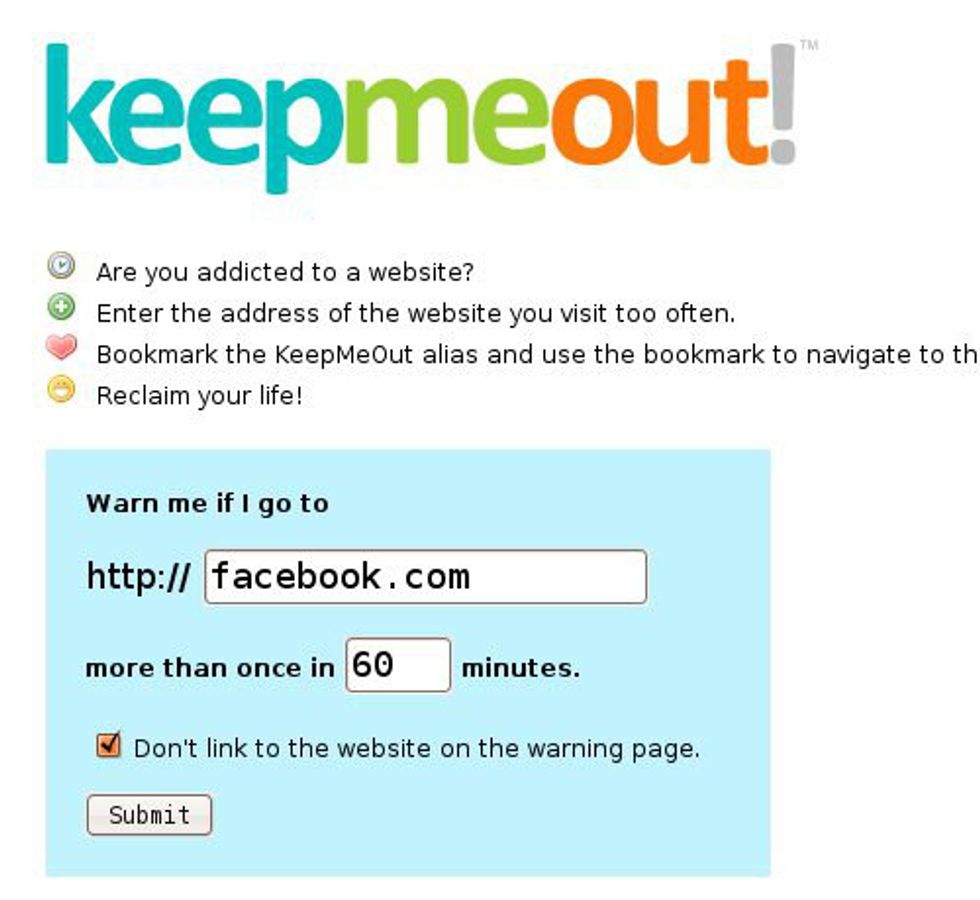 Don't have the willpower to stay off your favorite social media sites while doing your homework? There's a website for that. No really, this site will prevent you from accessing your favorite sites for a length of time that you set.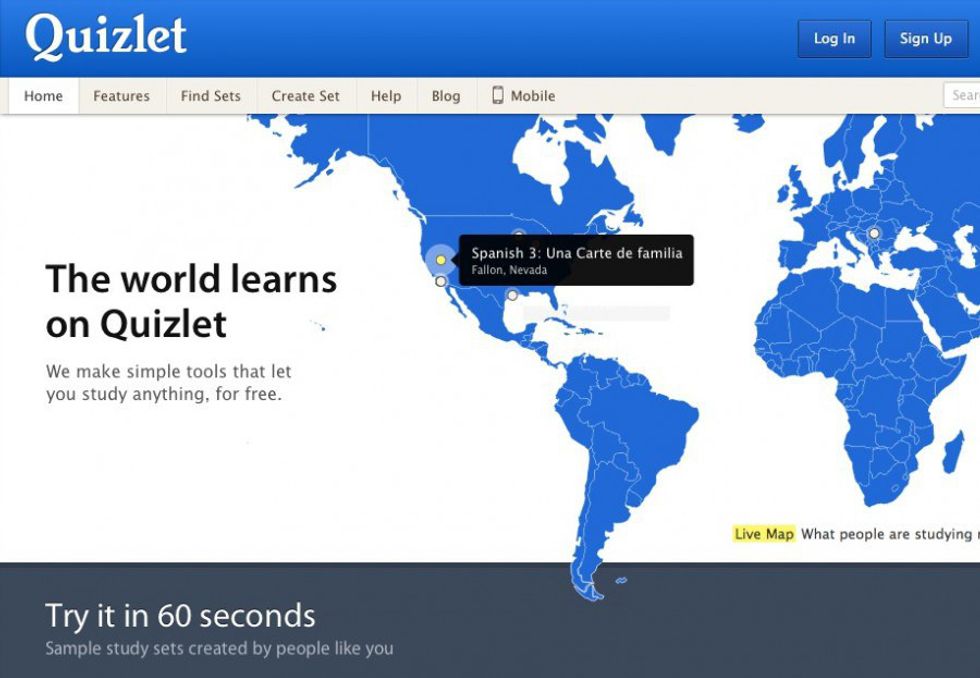 This website saves my life weekly. They even have a mobile app now that I may or may not have on my phone. Quizlet fulfills all of your studying needs -- it has flashcards, quizzes you on terms, offers practice tests, and even has fun games to help you learn the material.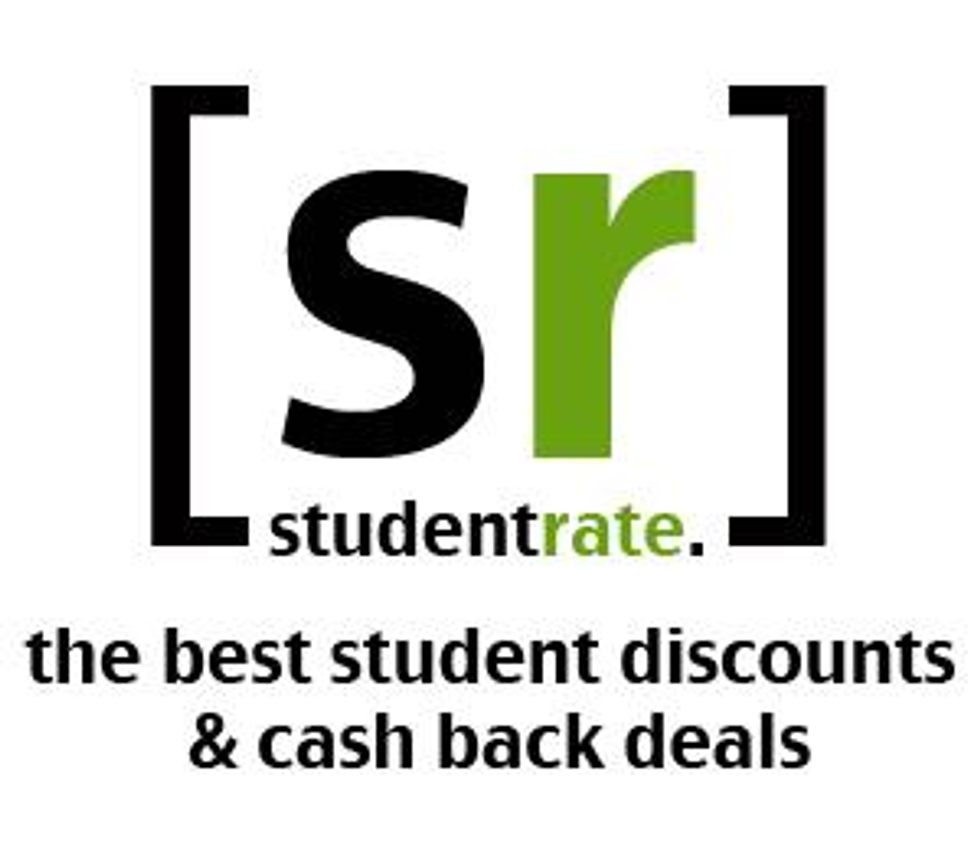 This site is your shopping BFF. It literally gives you discounts on everything from clothing to textbooks, just for being a student.
9. Alarmy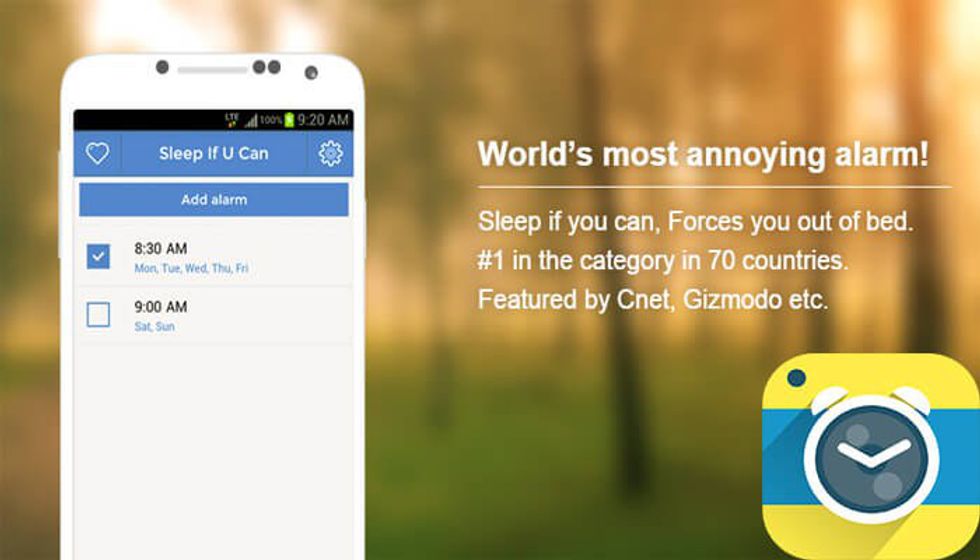 You might be able to get away with hitting snooze and skipping your lecture hall, but your future boss isn't going to appreciate you "sleeping past your alarm." If getting out of your bed isn't your thing, then this is the app for you.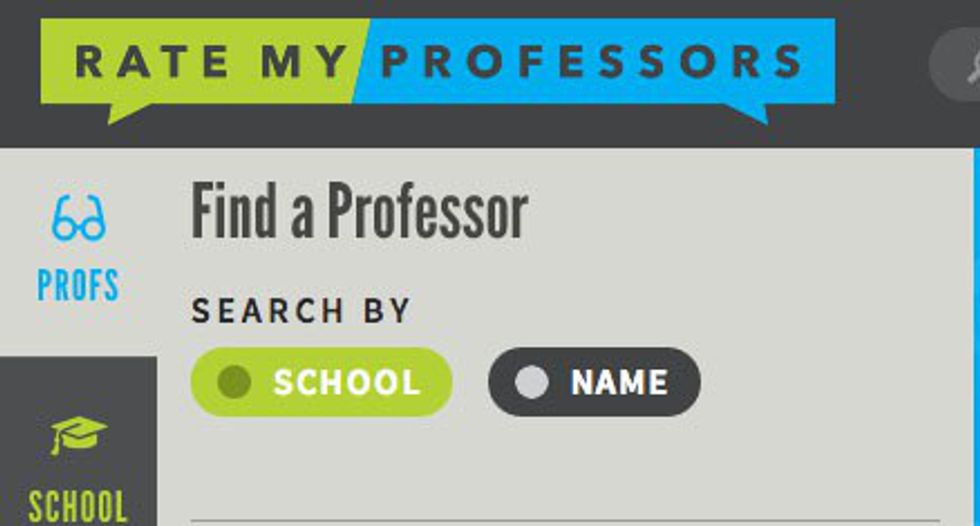 THIS WEBSITE WILL SAVE YOUR LIFE. If you don't already use it, you're not doing college right. This site has all the details on all your future professors so you can dodge the crazies and sign up for the classes that give A's.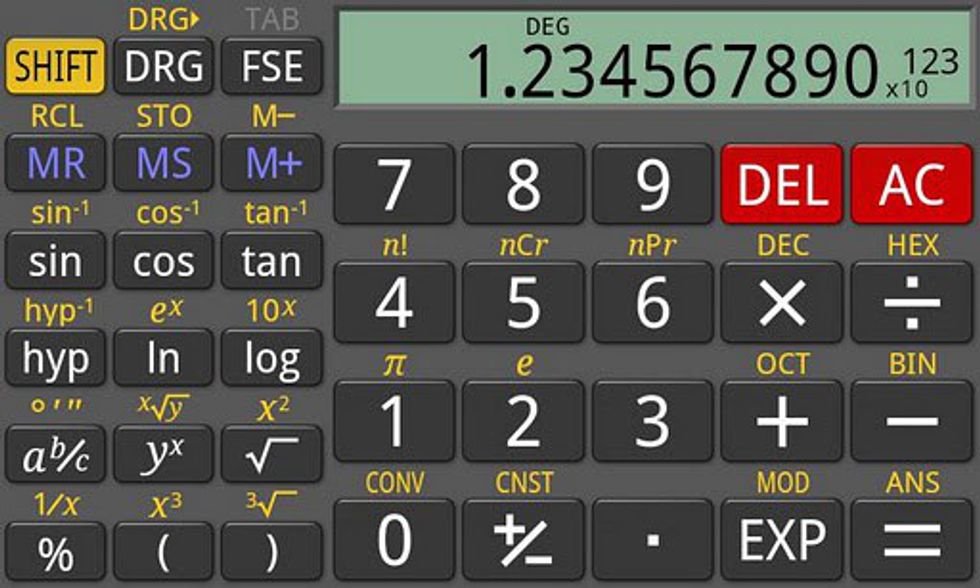 These days, you need a new calculator for every math class you take. Skip the expensive ones and download this app -- it does it all for you for free.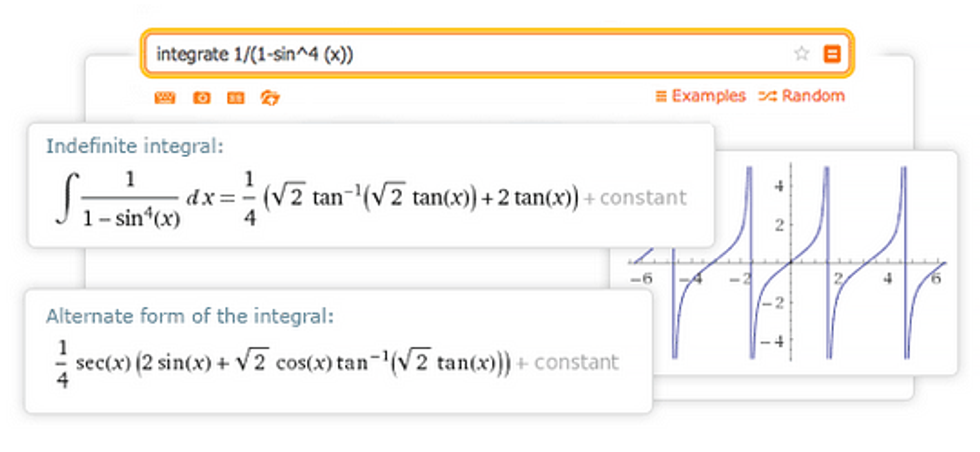 This website has saved my ass on a multitude of occasions. It basically answers all of your homework questions for you, or will point you towards helpful resources than can help. It can even help solve your math problems, which is great if you don't remember anything from your high school math classes.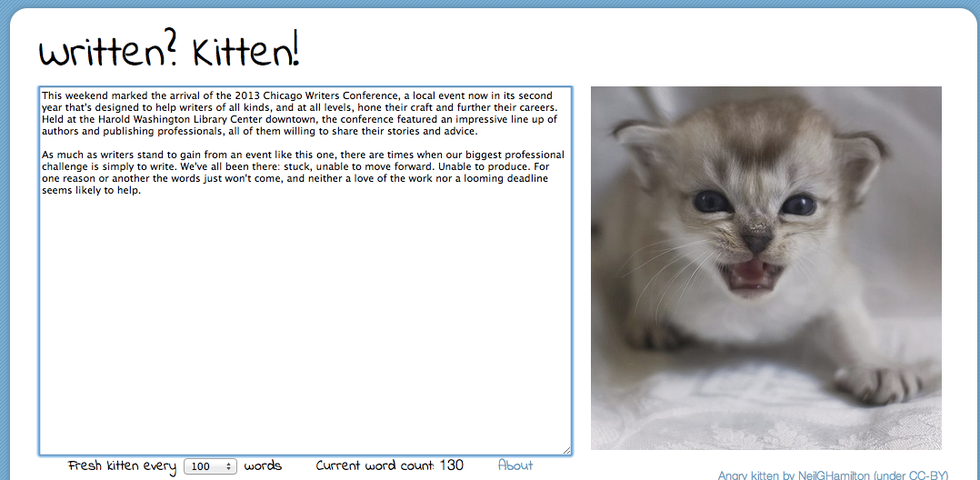 If you ever find yourself lacking motivation to write that term paper, this website will be your savior. You set a word count, and whenever you've typed that many words, you're rewarded with a new picture of a kitten. Who says writing papers can't be fun?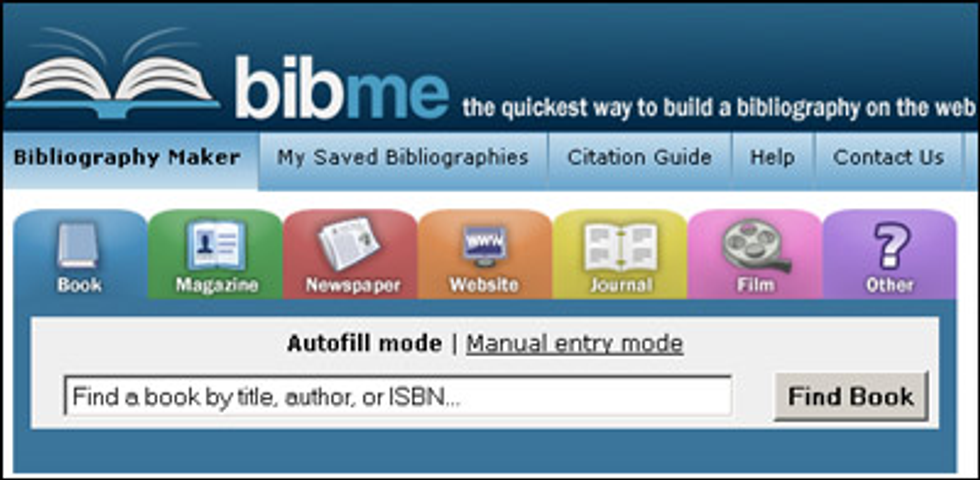 Seems like professors always want different citations and bibliographies for their assignments, but they never actually show you how to do them. Whether it's APA, MLA, or anything in between, Bibme helps you compile your sources in the proper format.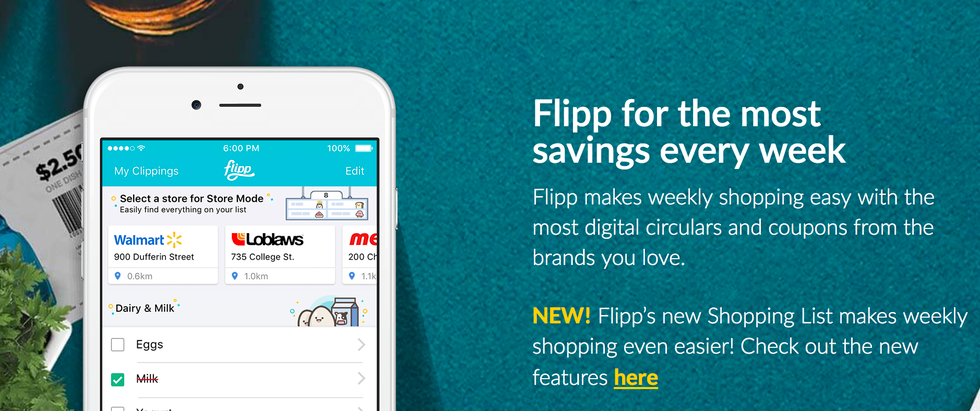 #MakeCouponClippingCoolAgain!! But seriously, this app will save you tons of money on your weekly groceries (or on your weekly snack food binges). It keeps track of daily and weekly deals at all of your favorite area stores and will save coupons for you to use based on your shopping list. Flipp even lets you sync shopping lists with other users, so you can coordinate groceries with your roommates.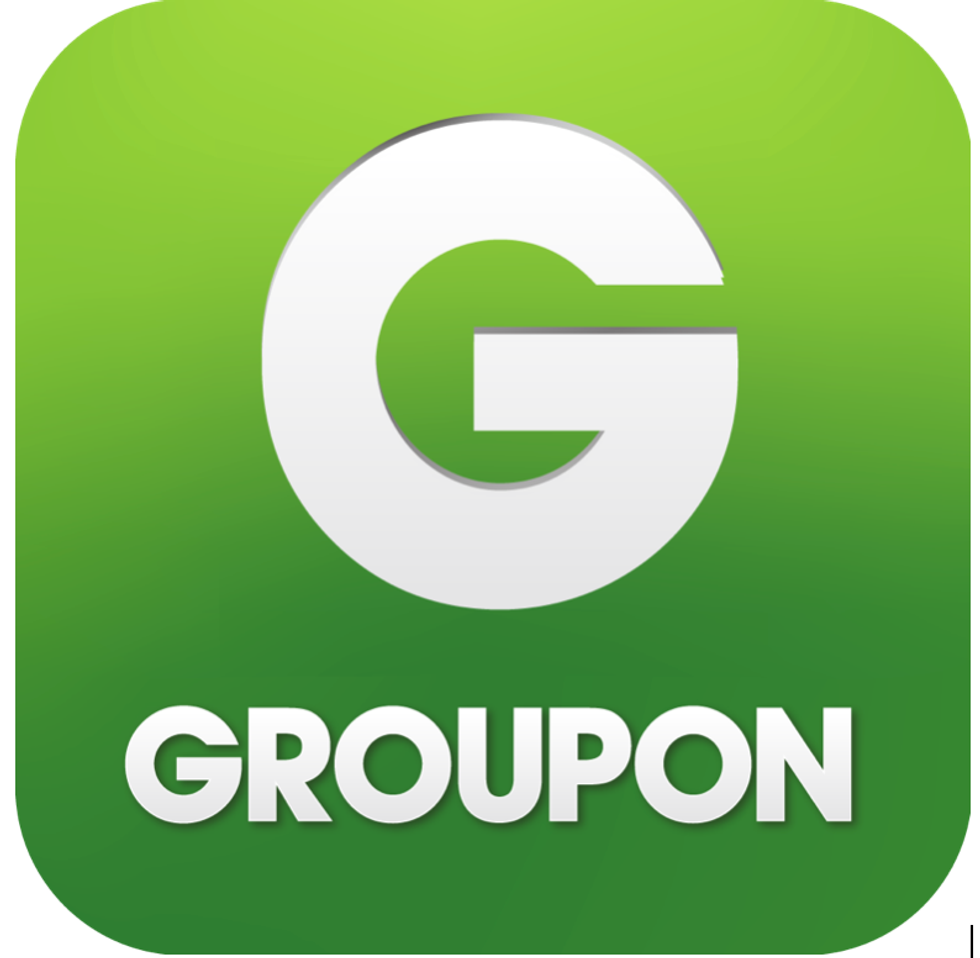 In college, every dollar counts! If you and your friends are looking to try out a new restaurant, or if you're looking for some alternative Friday night plans, make sure you check Groupon first. Groupon offers deals on everything from dining out to shopping products based on your location.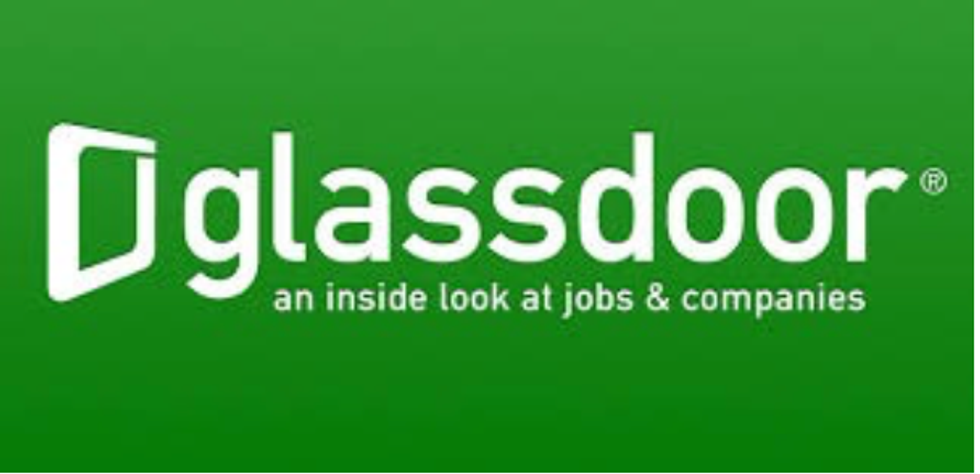 Sooner or later, we're actually going to have to leave college and get real, adult jobs. Glassdoor will not only help you find jobs, but it will help you learn a little more about the industry you're heading into so that you can take charge of your career. It will give you information about companies, average salaries for the job or area, and tips on crushing your interview.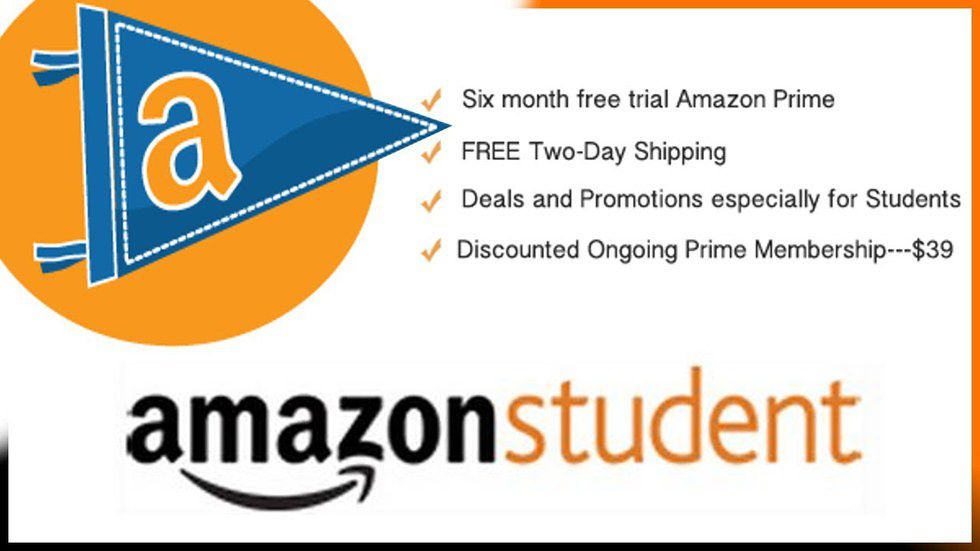 With a student email, you get six months of Amazon Prime for free! Which means free two-day shipping, cheap textbook rentals, and discounts on anything from electronics to clothing. You can also earn $5 for each friend you refer, and they'll get $5 credit as well.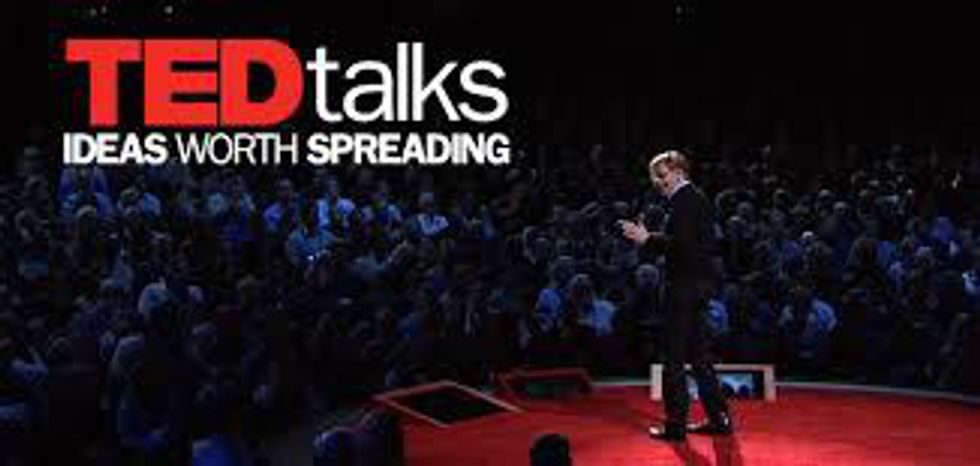 Ted Talks are awesome. You can watch them to procrastinate, to get ideas for your next paper, or even to use as a reference source. They cover a wide range of topics, and explain complicated topics in a way that's easy for anyone to understand.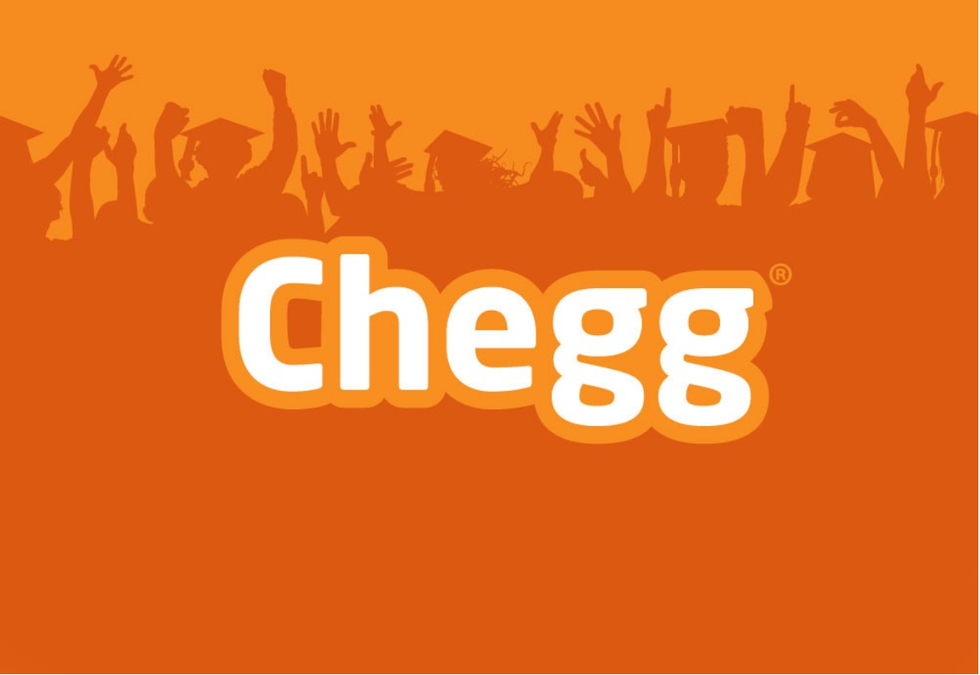 Just like Amazon Student, Chegg has rental prices that will definitely beat the prices at your campus bookstore. They'll also give you online access to a digital version of the textbook you order until the real thing comes in. As an added bonus, you can pay a little extra to get the answers to all of the problems in your book!