Every year at the University of Virginia, a secret society called the Society of the Purple Shadows does something special on the morning of Thomas Jefferson's birthday, also known as Founder's Day here at UVA. Several men in hooded purple cloaks march onto The Lawn as the sun rises, at around 6:30 a.m., as a congregation of students awaits their arrival. In a single-file line, they approach a statue of Thomas Jefferson and place a wreath at the base of the statue.
This year, however, was a little different. Long before the Purple Shadows had arrived, it was clear that somebody else had already been there—there was a whip placed in front of the statue, along with two papers with typed messages on them. The statue itself had red and white cloth wrapped around Jefferson's head, and a sign with the word "Cuck" on the upper-left torso. The ground in front of the statue was splattered with what seems to be tar.
This was the doing of The Egala Society—a new secret society at UVA, formed in 2015 in light of the controversies that had sparked UVA in the previous two years. The objective of The Egala Society is to spread awareness of the issues that are faced by marginalized communities.
The letter left by the society is pictured below: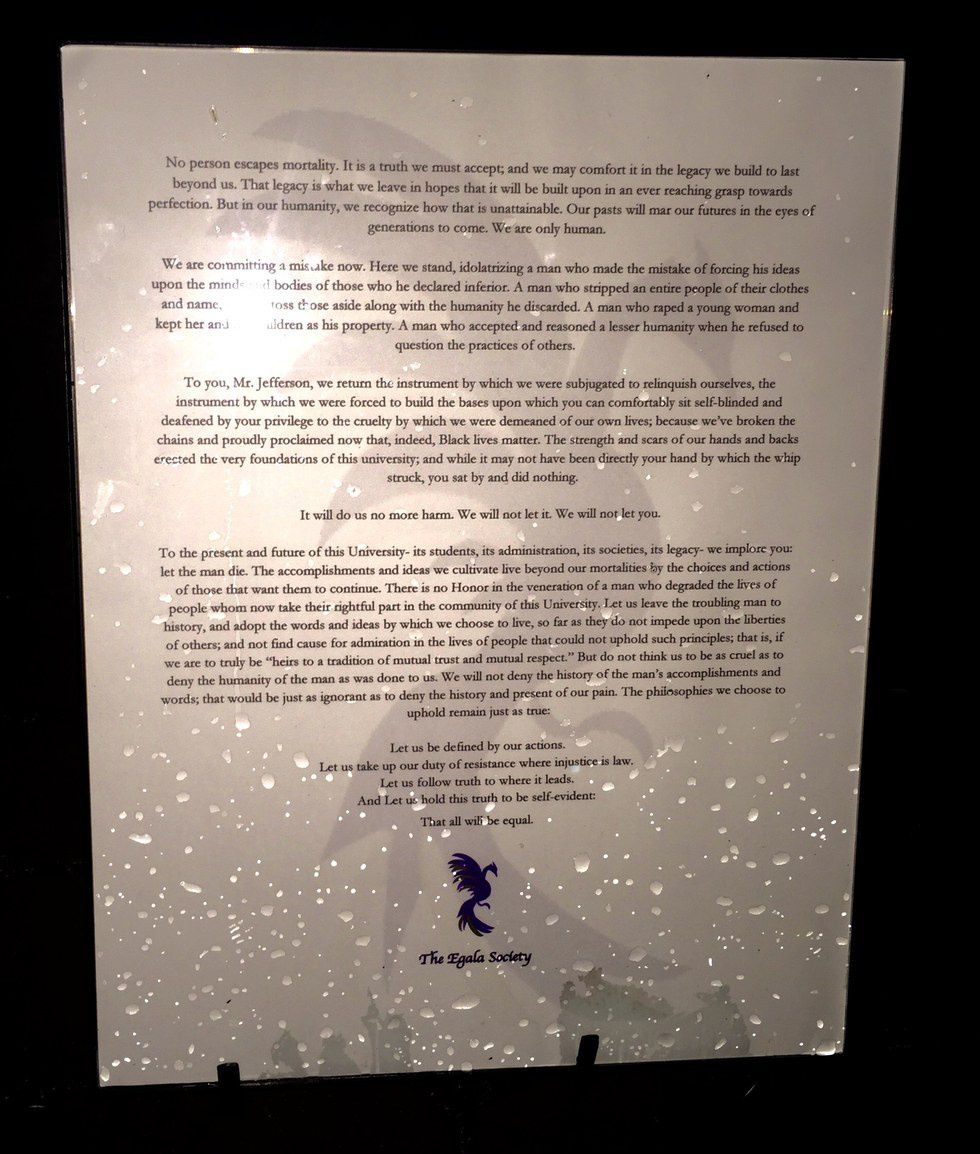 And here's what the statue looked like: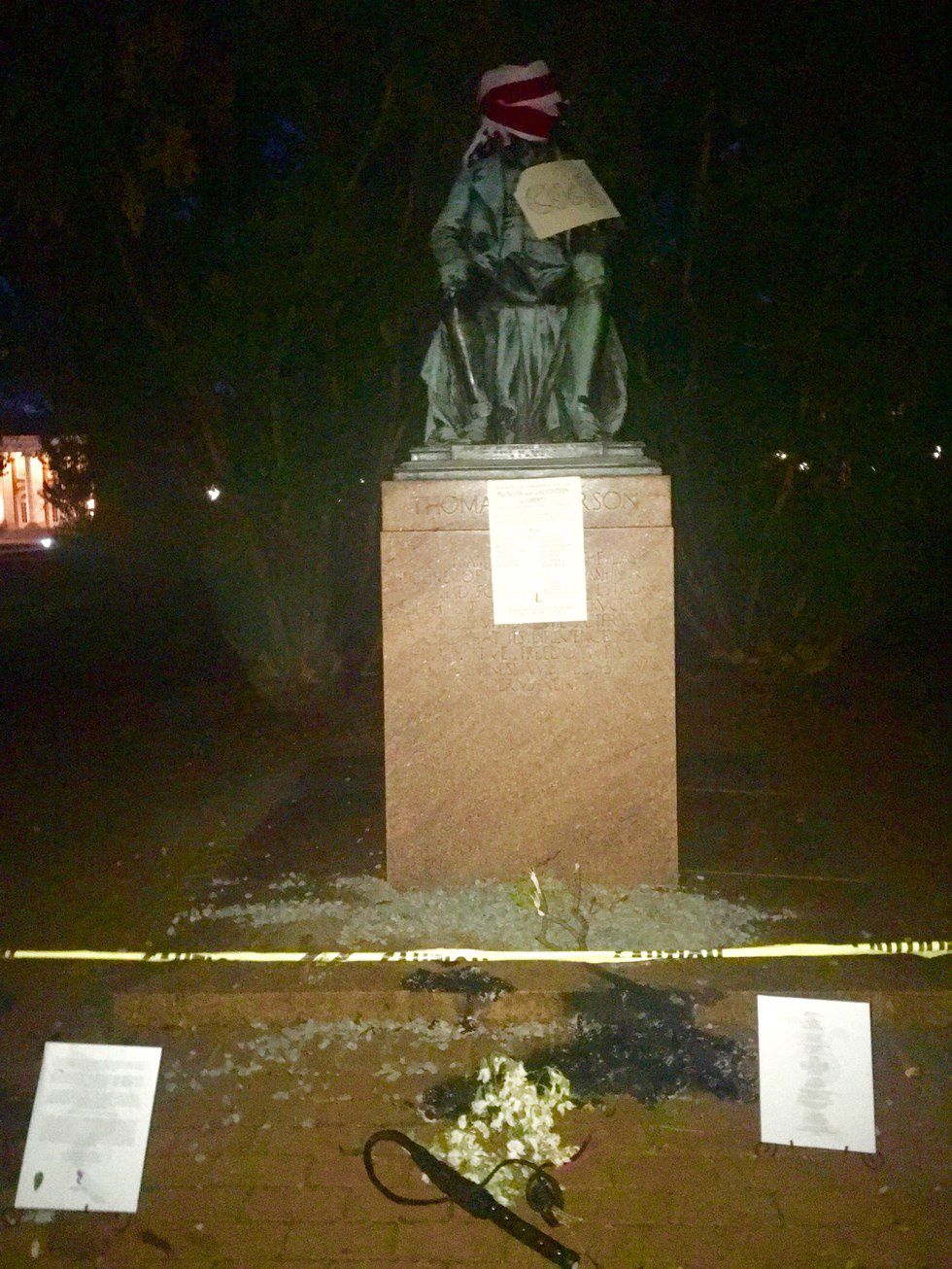 I don't agree that we should "let the man die," because he played an undeniable role in building the country that we live in. However, The Egala Society should be applauded for creating an impetus for conversation—in order to fully understand the history of the University of Virginia, we must accept the faults of its founder. Thomas Jefferson was an incredible man, but too often he is idolized as being the perfect role model. If we don't actively remind ourselves of the severe injustices he committed against black people, we erase parts of our history instead of learning from them.