My brother and I are four years apart, but we are as thick as thieves. The inside jokes are endless, and we can communicate without even speaking. Now it's got to be terrifying - seeing the world, and watching the first person you will love like a daughter rage through it.
So to all you boys with baby sisters:
I know your choices make you 100x more afraid for hers.
You look back at the nonsense you pulled at age 16, 18, and 21, and you laugh...

Until you realize your little sister is 16, 18, or 21.
I know you wish that you could protect her from the world.
I mean, you watch the news. It's a dangerous place full of dangerous people and there she is - a piece of your heart, walking through this world fearlessly.
I know she makes you think twice.

About the way you treat girls, and about the girls you choose to talk to. Yes, there are some wild ones out there. Is your little sister one? Hopefully you'll never know.

I know you hurt when she hurts.

But unfortunately, it's not acceptable for you to throat-punch every idiot that breaks her heart. You can't slap girls for being mean to her. And when she is hurting, some of you may not even know the right words, but that's okay.

You should know though, that you mean that world to your little sister. I know because my big brother means the world to me.

We hurt when you hurt, too.

I've only ever seen my brother cry at funerals, and even then, I WAS NOT OKAY. I can't imagine him coming to me because a girl broke his heart, I would want to resort to violence! So I don't know how you guys do it, but thank you.

We appreciate the mistakes you've made and the trouble you've been in.

Makes it a little easier for our parents to swallow our mistakes. (Except in my case, my brother was just so well-behaved. Homecoming King, Student Association President, no tattoos...like COME ON.)

We shield you from our pain as much as we can.

Though you've never asked us to, and would never ask us to - this is another one of our attempts to try to protect you.
We are ridiculously territorial.

Like the fact that I'm going to have to share my best friend with his wife someday? Ridiculously terrifying. She better be awesome.

We are constantly bragging about you.

Well, I know I am. My older brother is my pride and joy - he is absolutely everything to me. He is so smart, and so confident, and so driven. I wish I was exaggerating, but I'm also glad that I'm not.

He is a lot like our dad, so I have to listen a little closer - but whether it's a long phone call to keep him occupied while he's driving (he knows I hate that), his smiling face randomly popping up at my job, him tracking my location and joining me for dinner, exchanging stories about the people in our life, or him FaceTiming me to force me to watch him make pancakes or even just to hang up immediately after I answer, I know he loves me.

So I hope all you boys with baby sisters know that you are probably her inspiration -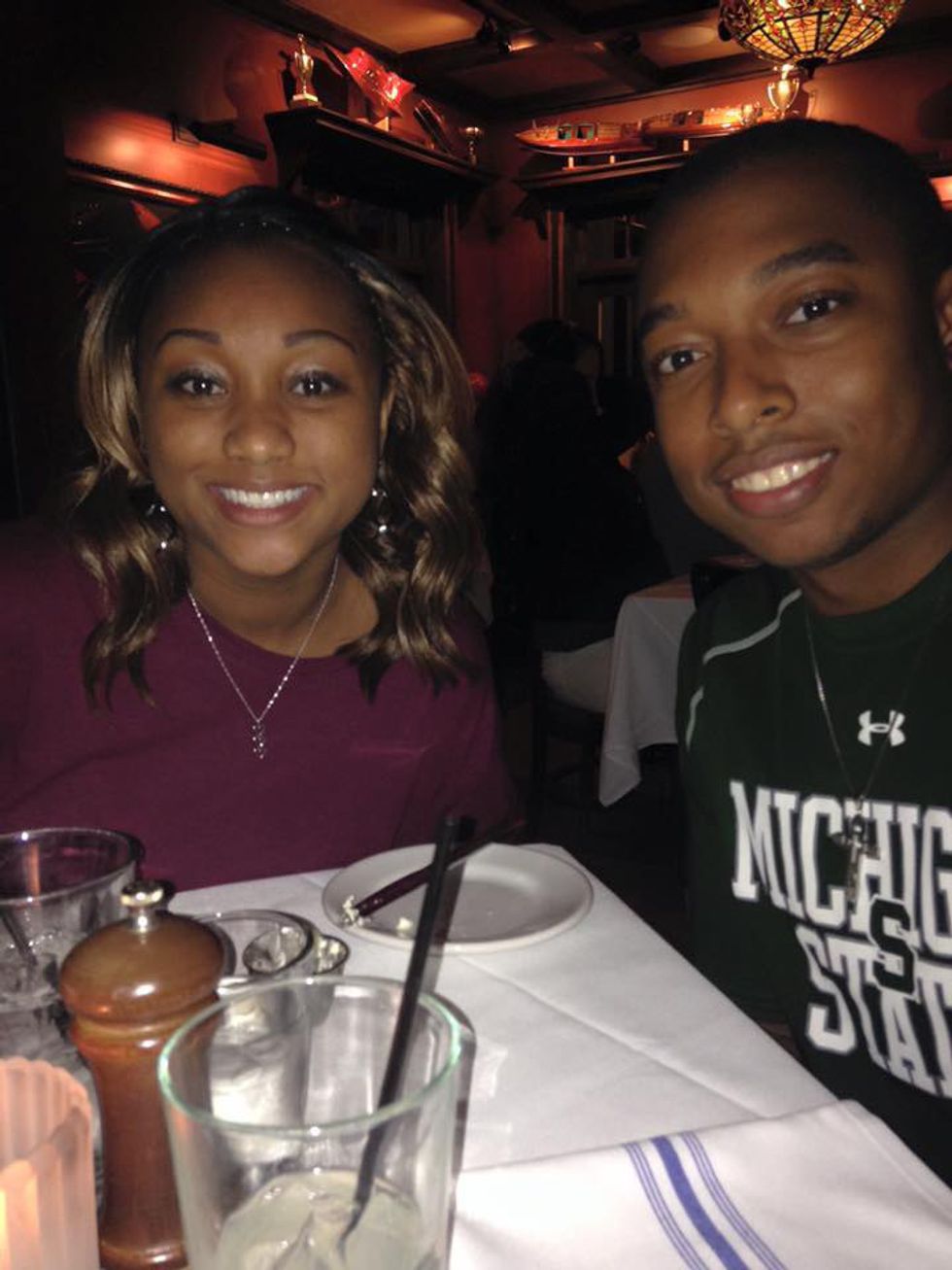 Because he, is mine.