It's that time of year again. The only thing standing in between us college students and sweet summertime are a few ridiculously difficult tests that are worth a ridiculous percentage of our grades: finals. Before you all go crazy trying to cram ungodly amounts of information into your brains for a three-hour exam, take a look at this guide to surviving finals, and see if any of these things will help save you from your misery.
---
Earplugs
I know it sounds, and well, looks, silly, but for someone who gets distracted very easily (me), earplugs sure do the trick. I like to wear them while I'm studying and while I'm taking my exams. With earplugs in, you don't have to be annoyed by the person sitting next to you tapping their pencil or look up every time someone is asking the professor a question. Wearing earplugs really helps me zone in on my work and not get distracted until I finish.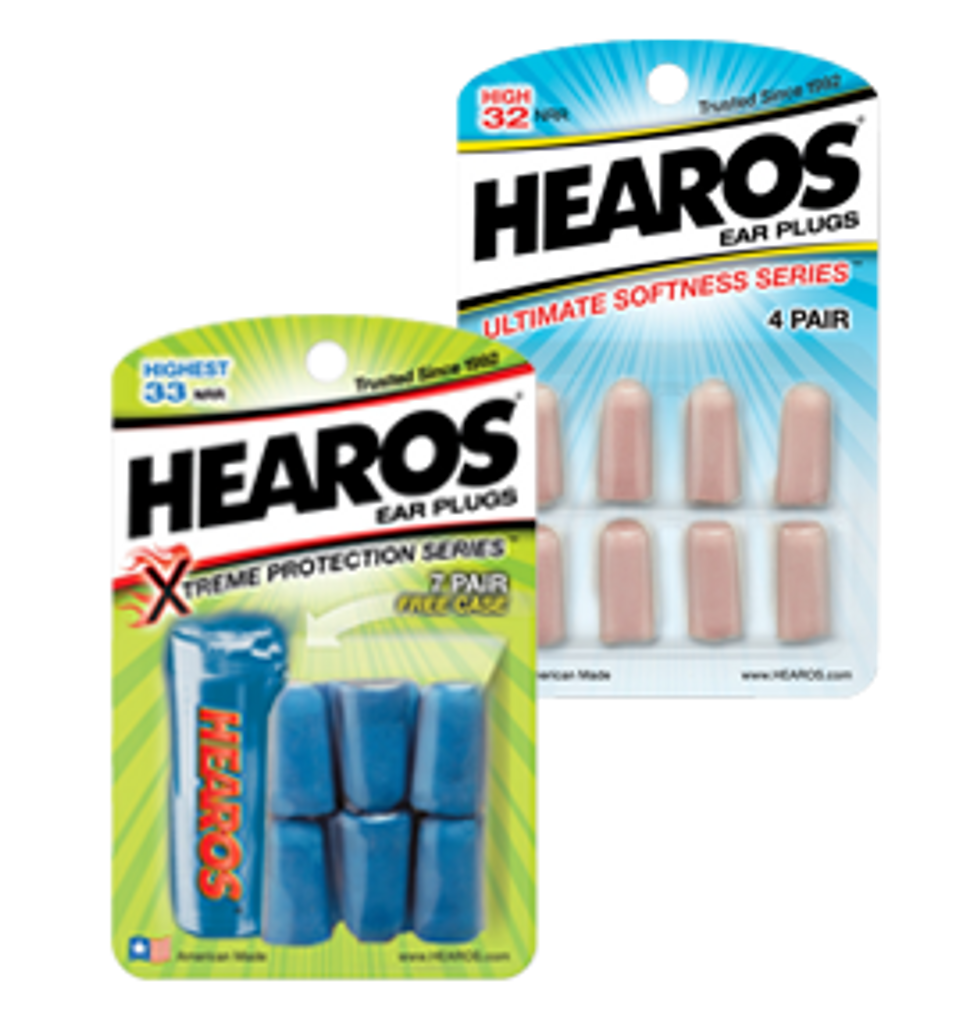 ---
Notecards
The oldest trick in the book, but it works. I like using notecards because you can really test your knowledge on the subject and study right up until the start of the exam. Color-coding my notecards by class or even by unit within a class helps to remember the information. Try to not cram too much information on one card or you might end up defeating the purpose of using notecards to study. I have found that for studying foreign language, Quizlet is particularly helpful. You can select which language you're studying for each side of the notecard and while you flip through the cards there's an option for the word on each side of the card to be read aloud. Most of the time the language pronunciation isn't half bad.
---
Food
Some people don't eat at all while they're stressed, and others (like myself) stress eat like no other. I've found that during finals week, it's important to eat healthy and not to under- or over-eat. If I'm hungry or starving, it's impossible to focus. Finals week is not the best time to try novelty foods. Try sticking to foods you've eaten before and know that you (and your body) like, in order to avoid feeling crappy during a final. It really can make a world of difference.
[rebelmouse-proxy-image https://media.rbl.ms/image?u=%2Ffiles%2F2015%2F05%2F09%2F6356679483273193971829753223_giphy%2520%287%29.gif&ho=http%3A%2F%2Fcdn1.theodysseyonline.com&s=863&h=a4bfc7843f0c95e4b39f3a9d62d048c65f50a5e247c9fdfb271241de8f0ed08b&size=980x&c=3196971311 crop_info="%7B%22image%22%3A%20%22https%3A//media.rbl.ms/image%3Fu%3D%252Ffiles%252F2015%252F05%252F09%252F6356679483273193971829753223_giphy%252520%25287%2529.gif%26ho%3Dhttp%253A%252F%252Fcdn1.theodysseyonline.com%26s%3D863%26h%3Da4bfc7843f0c95e4b39f3a9d62d048c65f50a5e247c9fdfb271241de8f0ed08b%26size%3D980x%26c%3D3196971311%22%7D" expand=1]
---
Sleep
What a joke, right? Finals week and sleep are two things that just don't go together. However, good grades on finals and sleep are two things that do together. Cramming all night will just make you more tired and less likely to remember the information you're studying. I don't know about anyone else, but when I try to do homework or study past a certain point in the night I feel like I'm not truly getting anything accomplished. In order to avoid, or attempt to avoid, staying up all night studying, make a study schedule for yourself.
---
Study schedule
The weekend before finals I always make a study schedule for myself. When making a study schedule, always be reasonable. Are you really going to sit and study for biology for six hours straight? Probably not. Instead, be specific. For example:
11:00 am: Read chapters 10 and 11 for Biology and take notes
12:00 pm: Take a break/eat lunch
1:00 pm: Make a study guide/notecards for biology
3:00 pm: Take a break/check social media
4:30 pm: Revise English paper
6:00 pm: Take a break/eat dinner
7:30 pm: Make notecards for Spanish vocabulary
Even though my study schedule needs to be updated each day, when I have an idea of what I need to get accomplished each day, I am more productive and need to cram less.
---
I hope my guide to surviving finals can help you all feel just a little less stressed in the upcoming week and for future exams. Happy studying!