Ah, the 90's... The 90's was the best time of my life (even if I only remember a few years!). This is when some of our favorite memories take place: butterfly hair clips, choker necklaces, and the Spice Girls! What a time to be alive! But let's face it- kids in the 90's grew up with all the best stuff, including television shows! From "All That," to "Rocko's Modern Life," to "Kenan and Kel," 90's kids had it all! But we all know that everyone's guilty pleasure was none other than "The Amanda Show." Maybe it was Tony Pajamas, maybe it was Penelope Taynt. All we know is, Dan Schneider struck gold with this one!
It was silly, and you were a kid. - If there's one thing this sh ow was, it's silly! It was so over dramatic, but that's what made it funny. Even as I got older, there was never a time that I didn't laugh when Courtney (played by Amanda Bynes) yelled "MAH-HAH." And at that, there wasn't a single episode that I didn't quote (I still do, to this day!). The only thing better than Crazy Courtney was when Lula Mae hit Eenis in the face with a bowling pin during the Hillbilly Moment skit!

Even though you've never experienced any of the scenarios on the show, it was somehow relateable. - Okay, so you never skipped class and filmed a webshow in the bathroom. And you never made popcorn in your pants. And you never got beat up by old ladies or cheerleaders. But somehow, this show was still the most relateable thing on television! (It must be because we're all Amber, the most popular girl in The Girls' Room)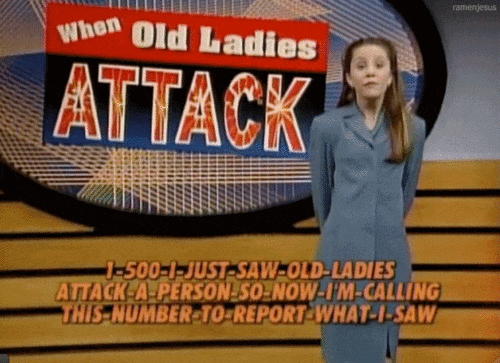 You also like eggs. - So not all of us get to be like Debby (good thing, huh!?), but her famous words resonate with each of us. Sometimes when you love something as much as Debby does, you've just got to let the world know how you feel.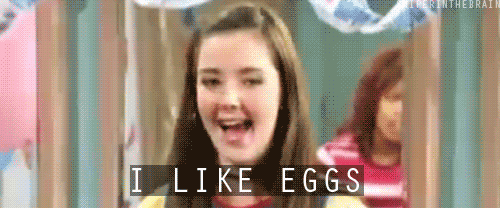 Drake Bell was (and might still be!) your very first boy crush. - You know him. You love him. But do you ever wonder where it all began? Where your celebrity crush first sprouted? I'll give you a hint: It was on "The Amanda Show." Whether he was Tony Pajamas, Kyle Rostensan (Totally Kyle!), or just playing himself, Drake Bell was a huge part of that show. But we didn't just like him for his looks- we loved him for his humor and his originality!

The Dancing Lobsters. - Okay, so Judge Trudy might not have been your favorite character. (I know personally, I didn't care for her because she was too "adult.") However, if I remember correctly, she had some pretty awesome friends. Her cases might not have always turned out the way you thought they would, but there was always one thing you could be sure of- "Case closed! Bring out the dancing lobsters!"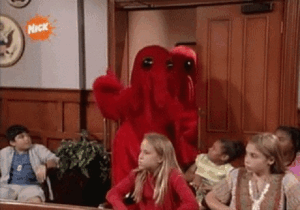 If these weren't the reasons you loved The Amanda Show, I don't know what was! Hopefully this helped you relive some of your best childhood memories and.. Oh, what's that? Something about reruns? Hmm, we hope so too! #AmandaPlease