1. Learning a new language trains your brain to be versatile, flexible and disciplined.
Though the French language have many similarities with the English language, they also have some stark differences in the way the sentences are constructed. Sometimes it can be so challenging. For example, the English language has no "masculine" or "feminine" forms of words that users of the language have to consider.Using "le" or "la" in French becomes a real challenge for me as a comfortable English user. It really pushes my limits to treating the "le" and "la" as a natural instinct over time.
Another example for non French speakers is the way in which the object pronouns come before the verb. It might seem second nature to the French but for an English speaker, it still challenges me a little bit today. In English, I would say "Bobby has a ball. He throws it". In French, however, a literal translation would be "Bobby has a ball. He it throws" (Bobby a une balle. Il la lance.) And don't get me started on the French subjunctive!
For Chinese learners, people are often worried about the tones since the English language doesn't have any of that. But having your brain be able to recognize tones and the way characters can come together to mean different things also demand a sort of flexibility and versatility that can be translated to music or learning other languages.
Often people are scared to learn Chinese because it takes time to gain an ear and a visual memory recognition of at least a few hundred characters to start out. However, the sentence structure in Chinese is also of a different kind and much more straightforward. There is no such thing as "tenses" but rather a sort of using different characters to explicitly state the time in which actions or thoughts are taking place. For example to say "Bobby threw the ball yesterday" in Chinese, it would literally be translated as "Bobby/yesterday/done to ball/ throw " (Bobby /昨天/把球/扔了)
Patterns like this takes time and practice and has taught my brain to be more versatile, flexible, creative and disciplined. It can help you too!
2. Learning a new language makes you think critically and experimentally about your own language.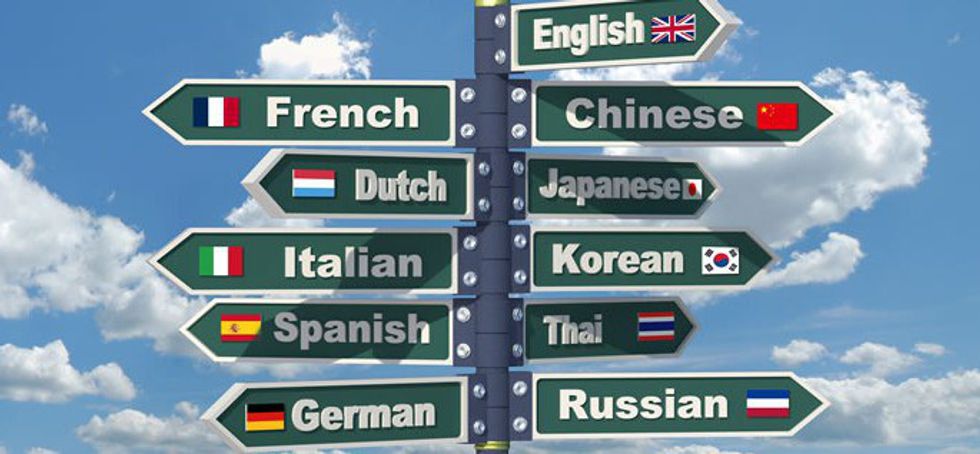 Have you ever thought about how some strange language rules or practices just came to be? Well you can find more by speaking another language!
Specifically from an English speaker's point of view, one example is the word "to do." Explaining it to other language speakers can be excruciatingly hard (at least to my Chinese friends and from what my French TA once mentioned), because "to do" technically doesn't mean anything specific. What I mean is that you can always substitute "do" with another word or simply remove "do".
Why say " I did my homework" when you can just say "I finished my homework."?

Why say "I did a lot of work today" when you can just say "I worked a lot today."?

"Do you want the burger?"
"I do want the burger?"
You could have just said,
"You want the burger?"
"I want the burger!"
Funnily, it means translating "I do" in marriage vows quite hard to do (see what I did there?). "I do" means "I will, love you, protect you, be there with you in suffering and in joy…blah blah" It just feels like a short cut in the English language, but in other languages, there isn't a word similar in meaning to "do" with that kind of multipurpose utility. This has challenged me to use other words to replace "to do" often in my writing.
3. Learning a new language allows you to appreciate literature and poetry more deeply.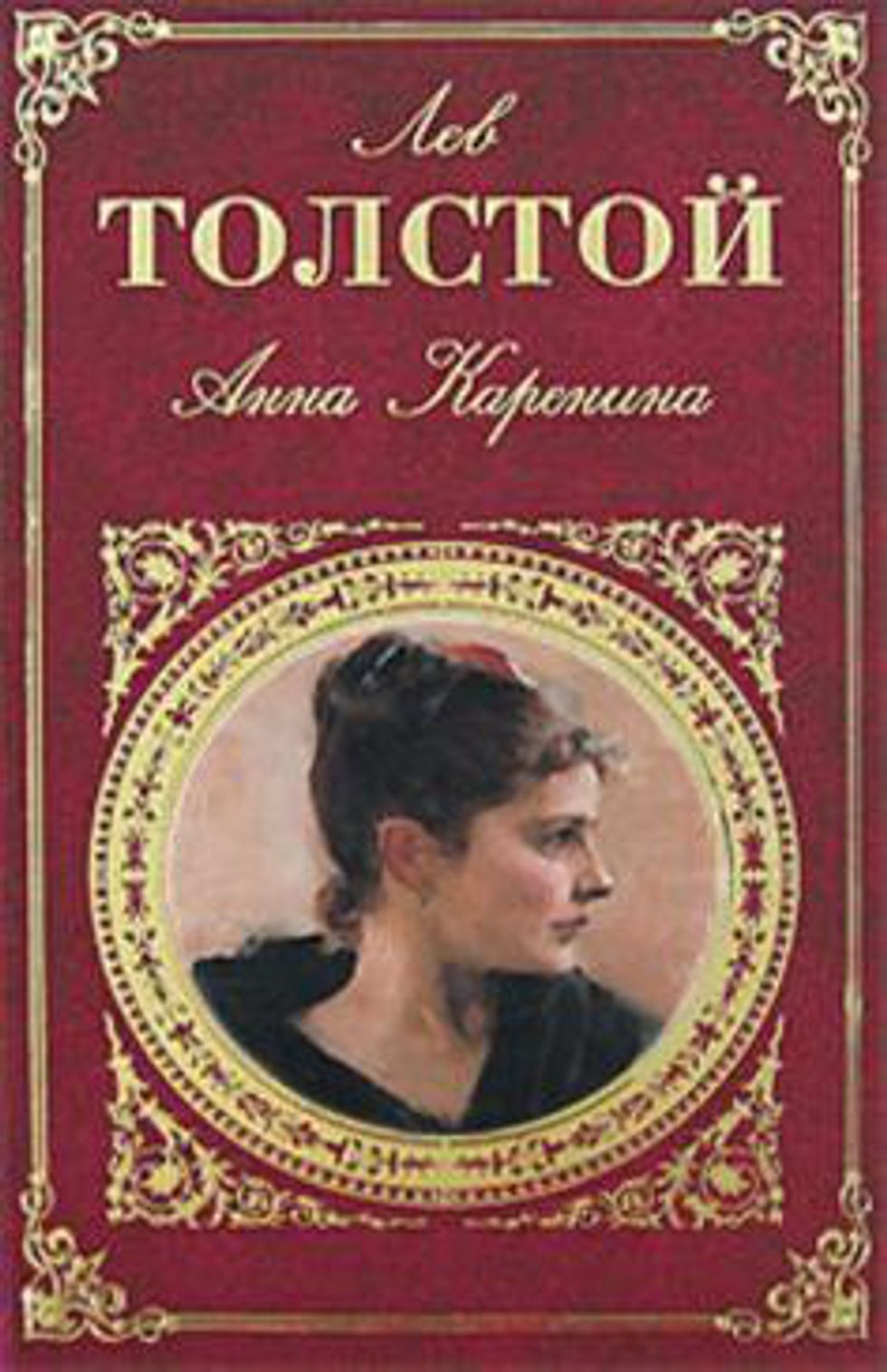 Great literature exists from all around the world.Reading a translated version can give you the story line, but can never give you the full context in the way the author had originally intended his or her reader to gain.
My favorite book is Anna Karenina by Leo Tolstoy. And the opening line of the book is "All happy families are alike; each unhappy family is unhappy in its own way." This famous quote is so powerful because there is such a strong element of truth in the words. But it should make you wonder what the quote would sound like in Russian, the original sounds that made up that sentence. I do not speak Russian, but I imagine it sounds beautiful with an even sharper intent behind simply the literal meaning of the quote.
Here's a more specific example, now in Chinese. there is a really famous poem called 静夜思Jing Ye Si, meaning Pensive Thoughts from a Quiet Night by notable Chinese Poet 李白Li Bai from the Tang dynasty.
床前明月光, Chuáng qián míng yuè guang,
疑是地上霜。 Yí shì dì shàng shuāng.
举头望明月, Jŭ tóu wàng míng yuè,
低头思故乡。 Dī tóu sī gù xiāng.
Bright moonlight before my bed
Suspected frost upon the floor;
With a raised head one watches the moon,
With a lowered head, one thinks of home.

Though the poem is still beautiful when translated to English and you can now understand the literal meaning of the poem, but let's be real. It sounds pretty lame to an English reader. Because translations are always open-ended, the original sorrow, and flavor of the poem that one recognizes in Chinese is missing. To give you just a glimpse of what I mean, the third character in the title 思 means "to think", but it also means "to miss", "to be in deep thoughts" and "to long for", with a sprinkle of "wishfulness". The word reappears in the last line of the poem: "thinks of home." Only by understanding the language and understanding that each character was used with a certain sound, with a certain sentiment, with a cultural setting, in conjunction with the other characters, can one appreciate the poem in its raw beauty.

4. Learning a new language allows you to appreciate calligraphy and reevaluate the power of written word.
A friend who specializes in linguistics once told me that all written languages today can be traced down to 3 original roots – Mesopotamian, Mesoamerican, and Ancient Chinese (Some argue Egyptian Cuneiform may have been a fourth independent source).
The way in which languages are put on paper was and has been an art, and almost gives a spiritual element to civilization different from a claw mark of a bear on a tree. There is power and symbolism to ink on paper, paintings on walls, and carvings in stones.
Today, we often take written word for granted. We often only use words as a mechanism to get meanings and instructions across. However, the written beauty of words is still ingrained deeply in any culture's art form. There is a skill involved to perfecting it on paper or on canvas or on walls. There is a freedom to how a character, symbol or alphabet is expressed on a surface. Yet there is a standard to it such that one can recognize it. Each culture determines these standards and freedoms in different ways. Just take a look at the following few pictures! Each is different and carries a different artistic element of beauty, balance and discipline.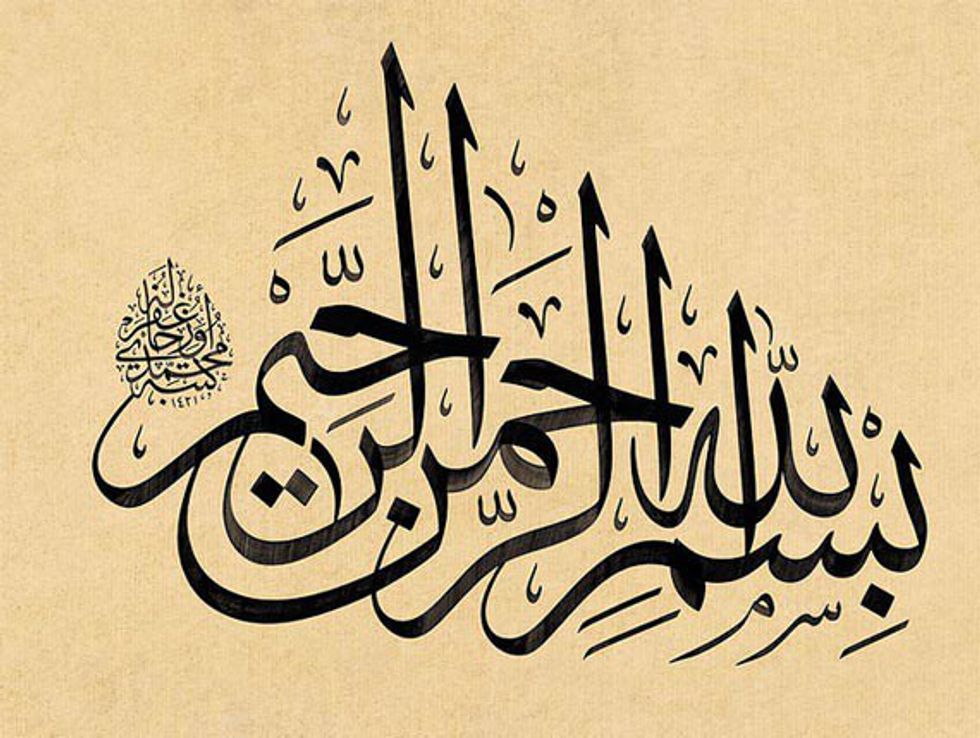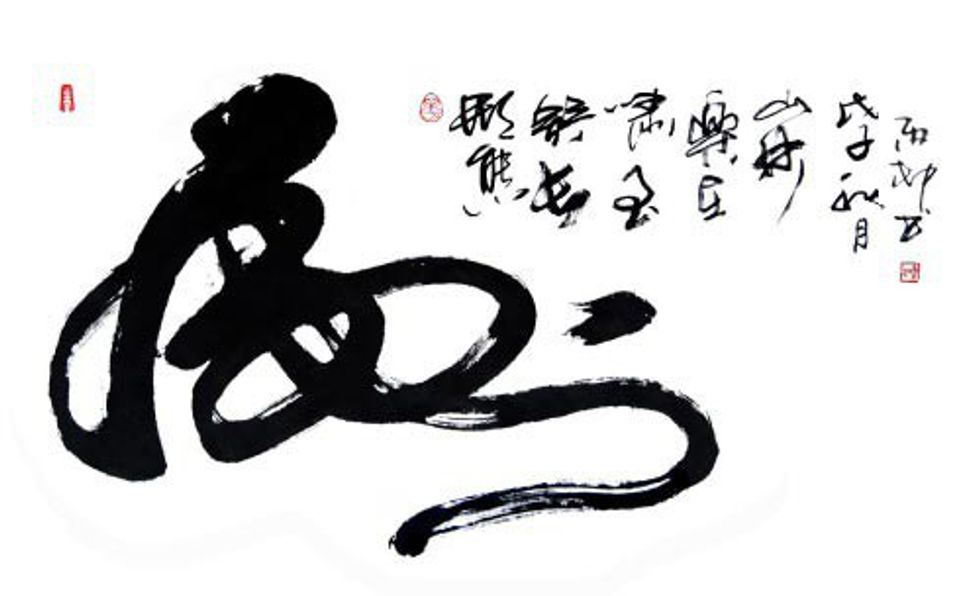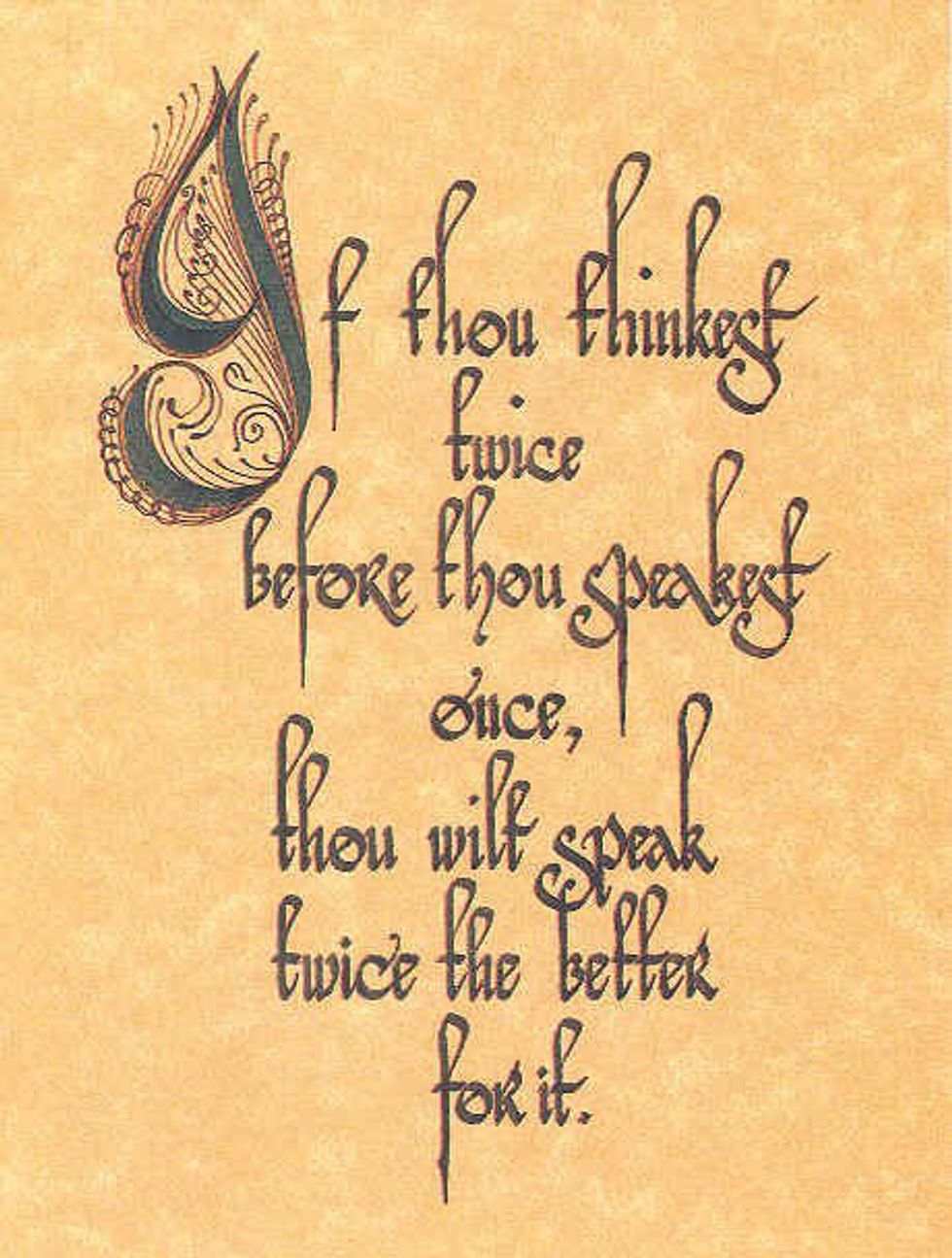 5. Learning a new language is the only way that will let you see that language is a beautiful form of expression, that each language has its own unique beauties and advantages, that because of the language you speak, your understanding of certain emotions and social concepts are different than others.
As mentioned earlier in the case of Chinese poem and the case of the English "to do", there are words that just cannot be translated properly. But learning a new language can allow you to see that language is undoubtedly the ultimate means of expression. Here is a personal example I faced when dealing with languages:
In English we would say "I care for you". In Chinese there are two synonymous words to the word "care". They are 关心guang xin and 心疼xin teng。Both words include the character 心xin which stands for "heart". 关心quite literally means "care." You can use it to show your care for anyone from friends to your pet dog. But 心疼is different. The character next to heart is 疼teng which stands for "pain." The combination of "heart" and "pain" creates an additional sentiment of caring that is reserved for a person so important to you who would go through pain for and with you. Your heart aches when you care for them. You 心疼your parents when they have worked a hard day to help the family. You 心疼your husband or wife when he or she has stood all day in line to get you your birthday present.
Maybe next time when I say "I care for you" in English, consider the idea that perhaps I am not doing justice to the "care" I want to express to you when what I mean is I 心疼 you.