1. Rory is Homeless?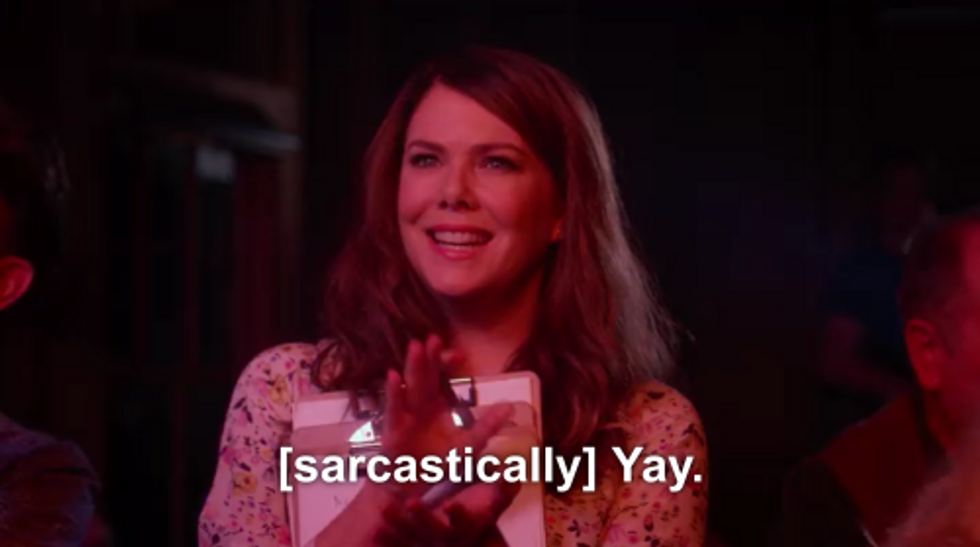 via tumblr
I don't understand why no one but Emily seems to realize that it's a problem that Rory chooses to be a thirty-two year old, college-educated homeless person. Or, that Rory constantly turns down or screws up the opportunity for steady, paying jobs. Teaching at Chilton or working at a blog may not be her dream job, but money is money.
2. Where are Liz and T.J.?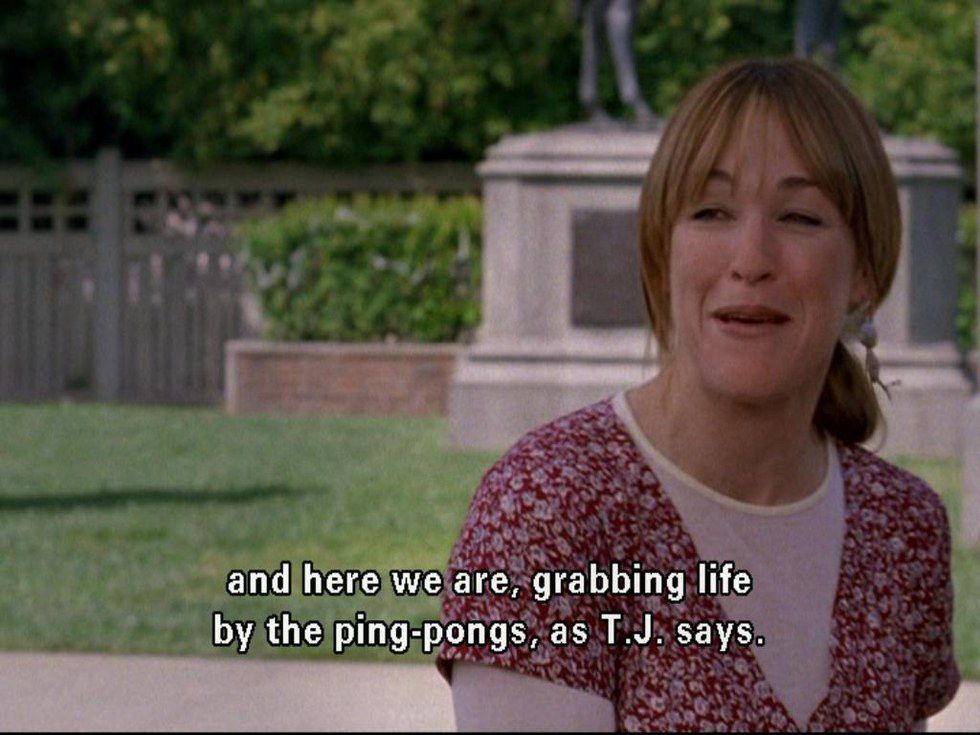 (via Tumblr)
Luke's sister Liz and her husband T.J. are mentioned several times in the revival. However, they never actually appear. Why? Liz and T.J. are a delightful couple who would have been a welcome relief from the melodrama and constant musical numbers. Hopefully, they will have escaped from their vegetable-co-op-cult by the time the revival to the revival comes out.
3. Why wouldn't Lorelei tell Emily about her secret midnight wedding?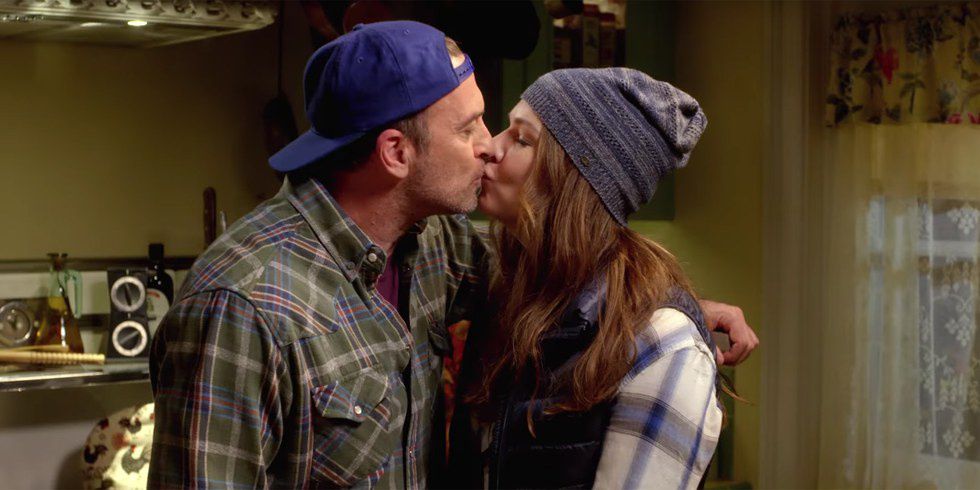 (via tumblr)
Emily has been pretty clear on the main thing she wants from Lorelei - for Lorelei to tell her before she makes big life decisions. And yet, when Lorelei and Luke decide to secretly elope the night before their actual wedding, she still doesn't even send Emily a courtesy text. Have you learned nothing, Lorelei???
4. Luke does not understand the concept of surrogacy?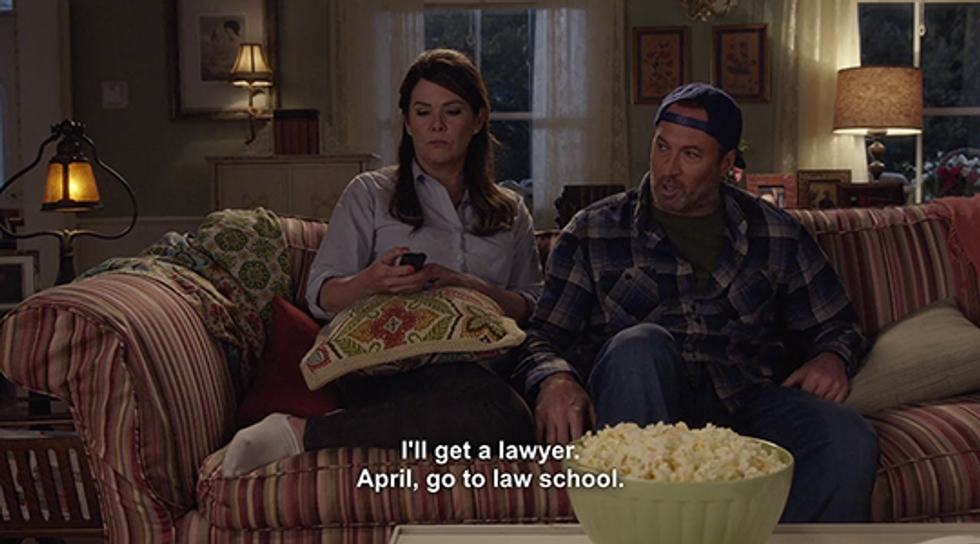 (via Tumblr)
Despite explanations from Lorelei and Dr. Paris Gellar (now an expert in fertility), Luke still seems to believe that surrogate pregnancy involves him having sex with the surrogate mother. Hasn't he ever heard of Google?
5."Mom? Yeah? I'm Pregnant!"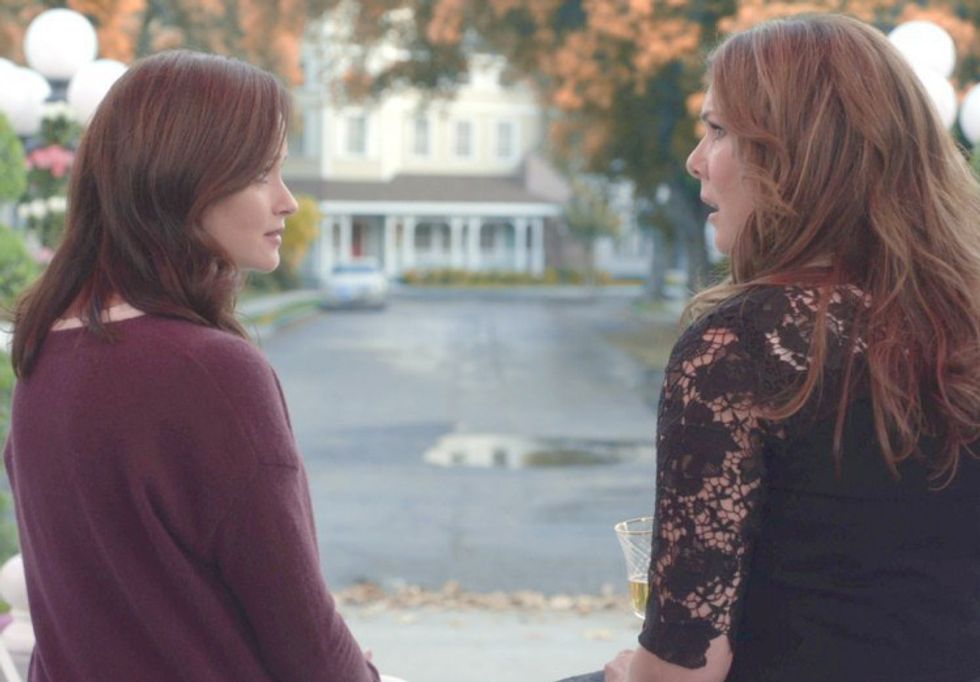 via WetPaint
THE FINAL FOUR WORDS WERE A TRAVESTY. How could you end a show with one of the main (and single) characters knocked up? Personally, I'm holding out hope that Rory utilized Paris' fertility services, and hasn't been knocked up by Logan, Paul, or the Wookie. Clearly, this revival needs a revival, ASAP.