There is nothing better than relaxing by the pool in the summer sun besides relaxing by the pool in the summer sun with a drink in hand. This summer, take advantage of these delicious and refreshing drink recipes! They are sure to keep you cool and quench your thirst while you bathe in the sun, and your friends will love them.
Disclaimer: These drinks are non-alcoholic for those of us in the "Under 21 & Fun" club, but if you are of age, you can mix in some spirits to any of these recipes.
---
Strawberry Lemonade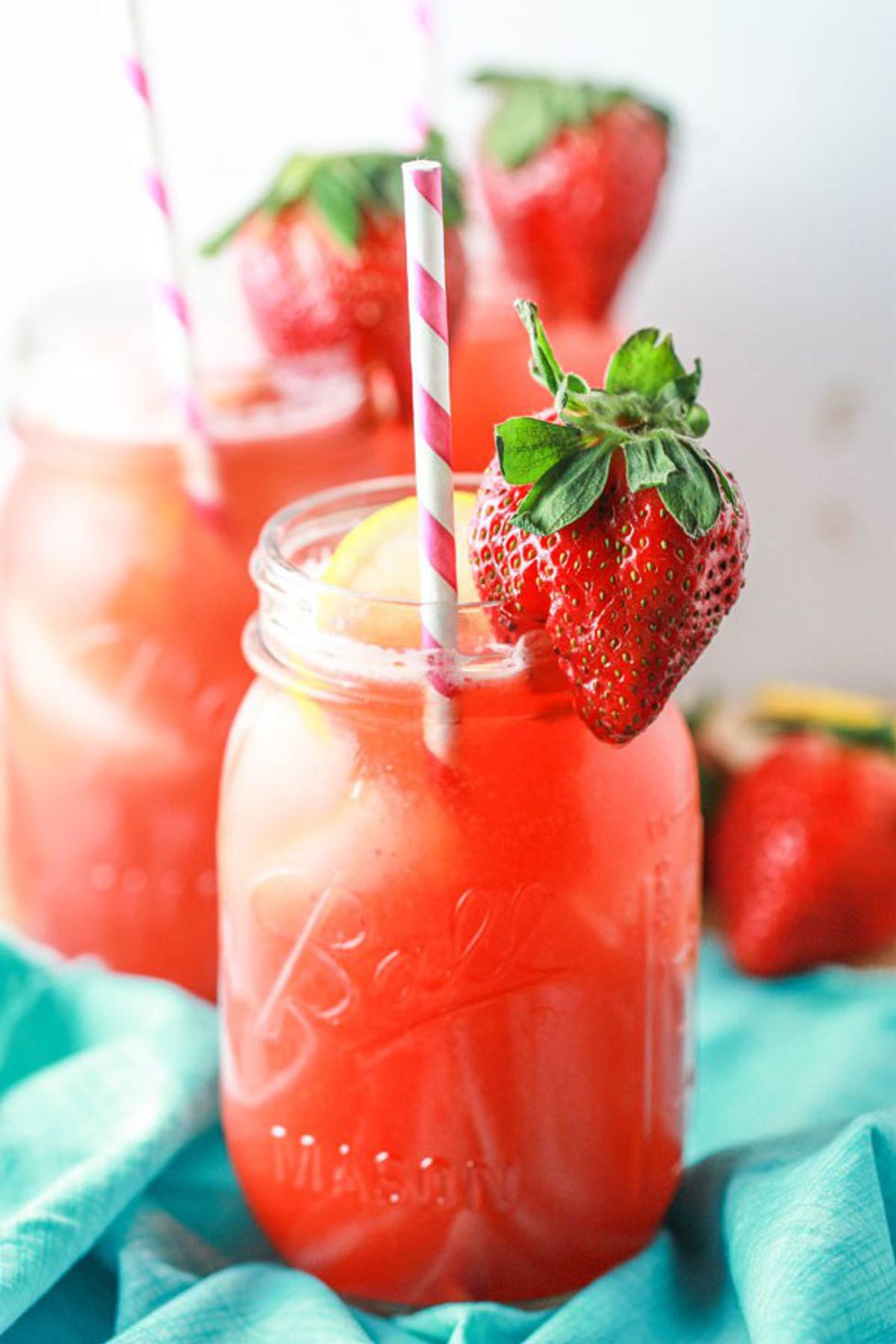 This summer drink is my personal favorite because it is so refreshing and tasty. All you need to make this drink is fresh strawberries, lemonade, sugar and a cup of ice. Purée the strawberries and sugar in a blender, and pour over a glass of ice. The purée should fill about a quarter of the glass. Then add lemonade to fill the glass and mix.
---
Pineapple Cooler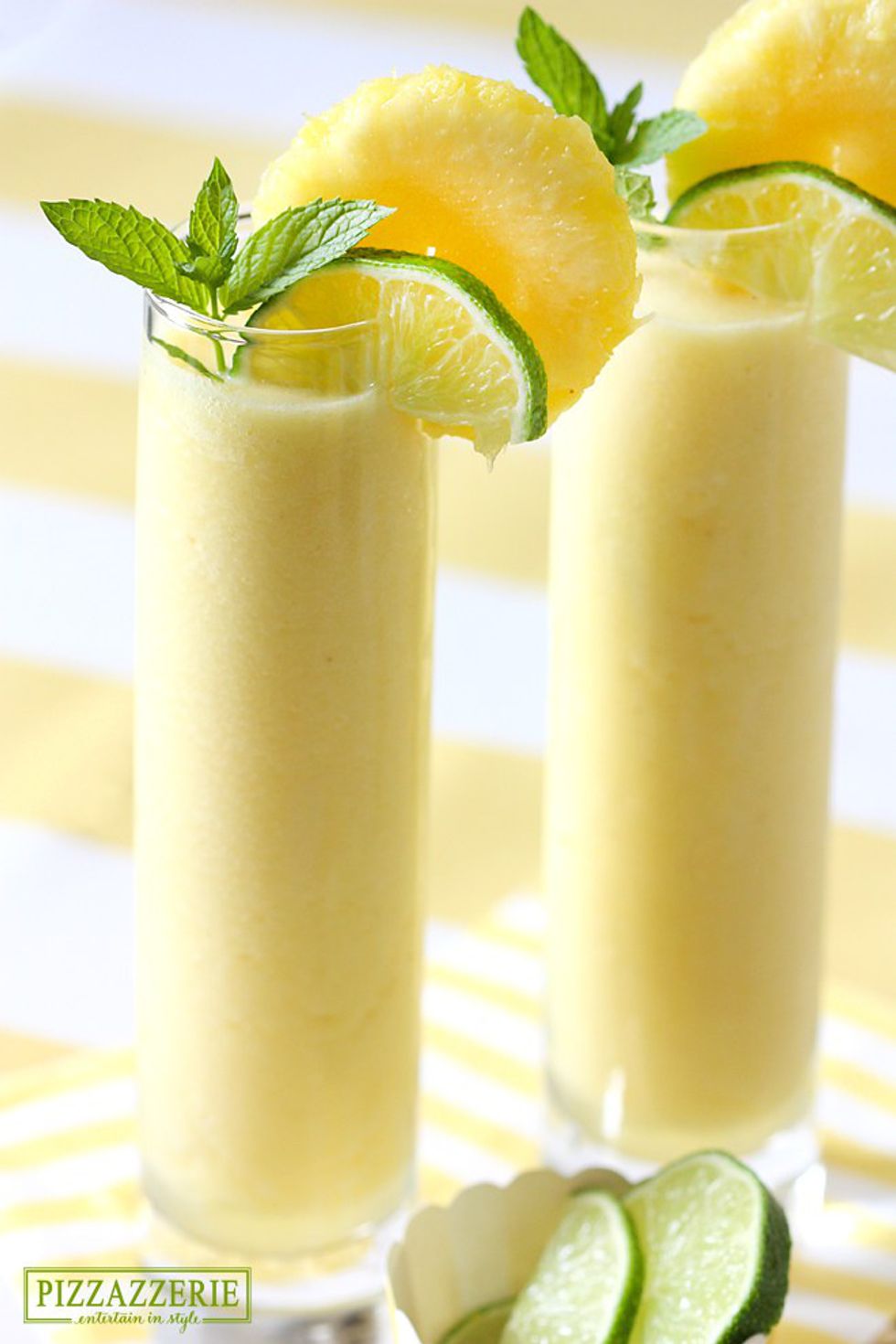 This pineapple cooler will definitely quench your thirst during the hours you spend outside by the pool. For this recipe, you will need pineapple chunks, lime juice, ice and coconut milk. Blend all the ingredients together and enjoy!
---
Cookies 'n Cream Iced Coffee Float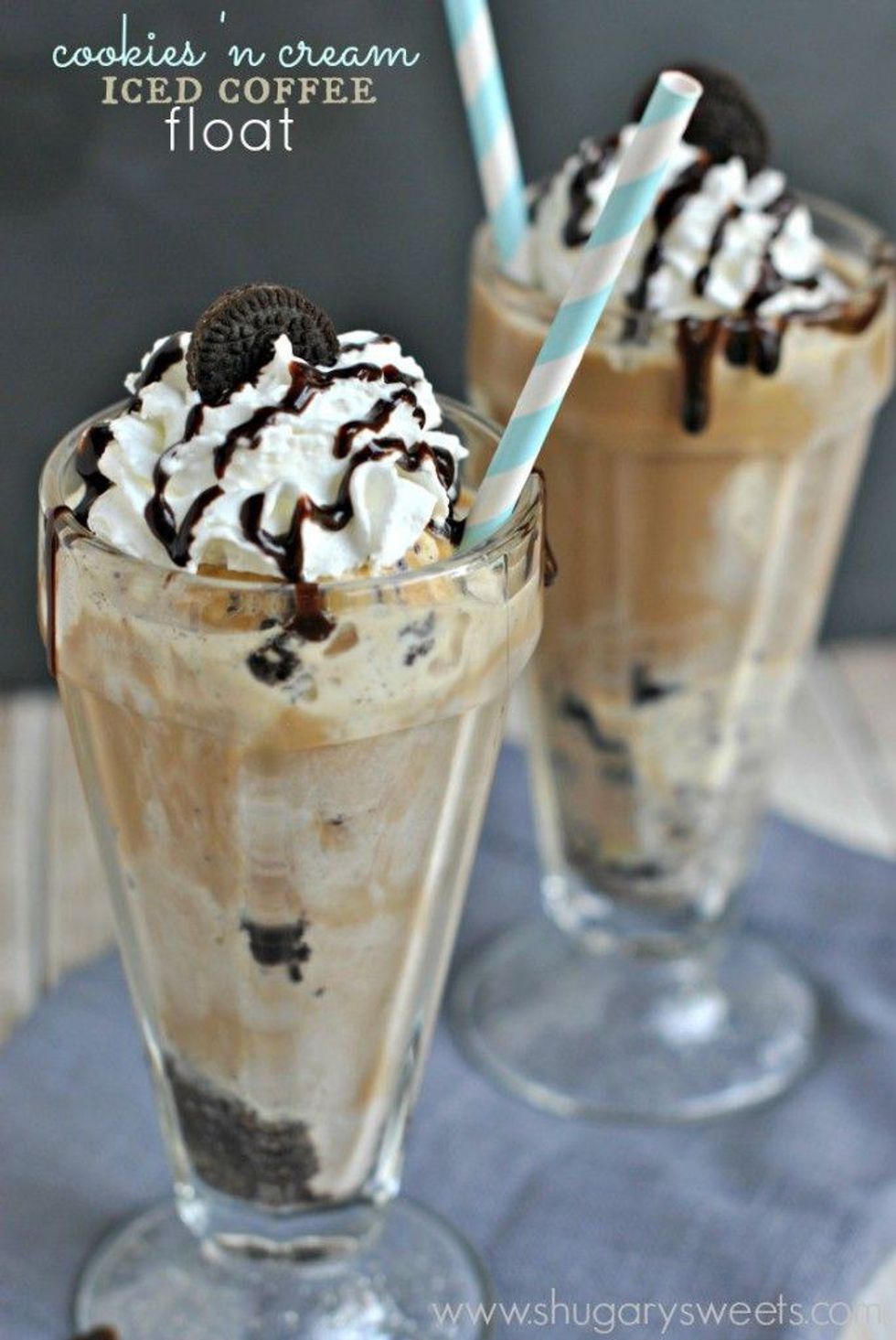 While this drink isn't a fruity one, it will definitely fill you up and satisfy your sweet tooth! Use a cookies-and- cream-flavored iced coffee drink and pour it over a cup of ice. Add whipped cream, chocolate syrup, and garnish with Oreo cookie pieces.
---
Watermelon Slushy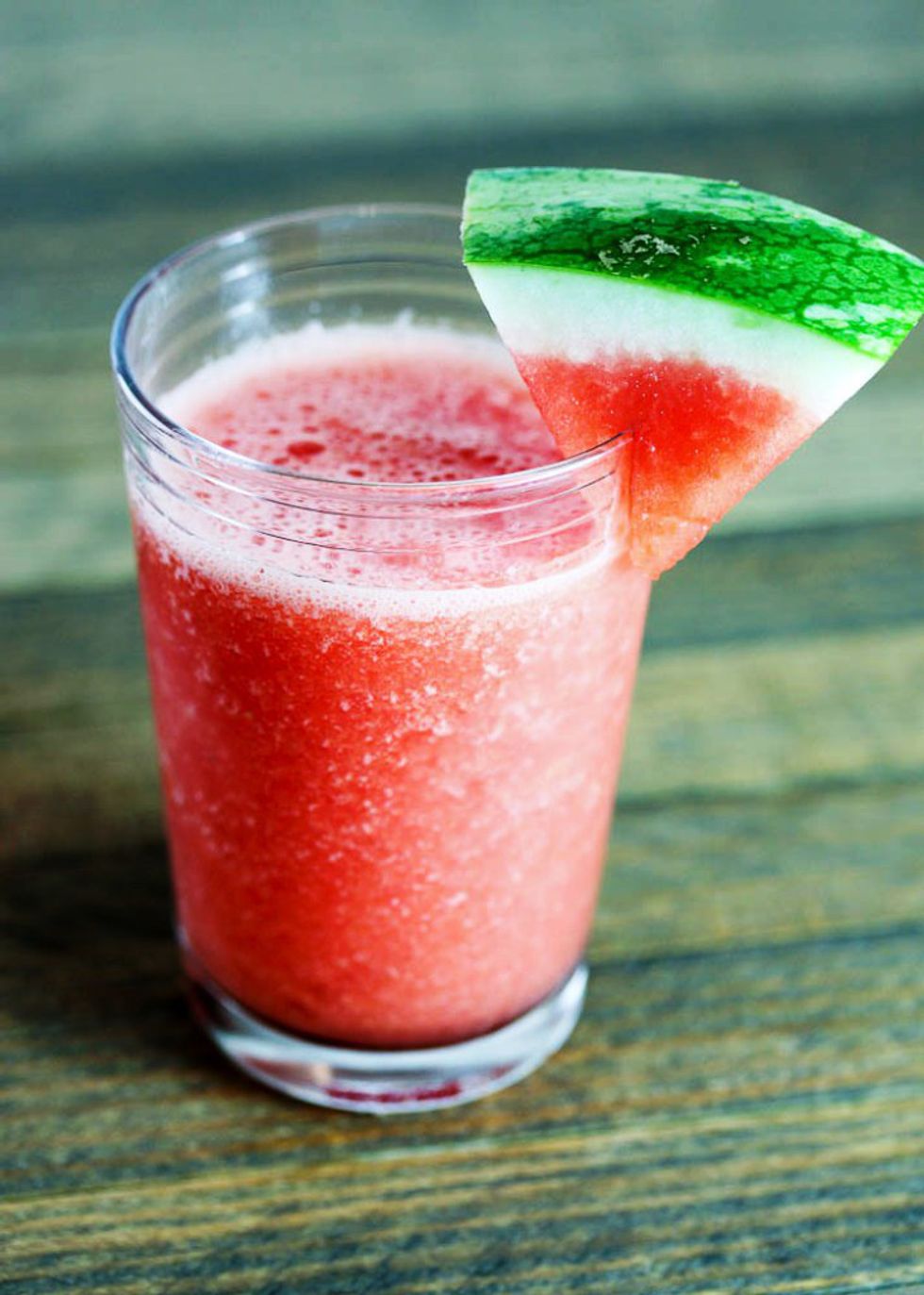 The watermelon slushy is super simple and super satisfying, especially if you love watermelon as much as I do. It is the perfect summer fruit, and when you combine it with sugar, ice and some lime in the blender, it becomes even more perfect. Pour the combination into a glass with ice and enjoy! If you wish, you can garnish with mint leaves and a wedge of watermelon and lime.
---
Fish Bowl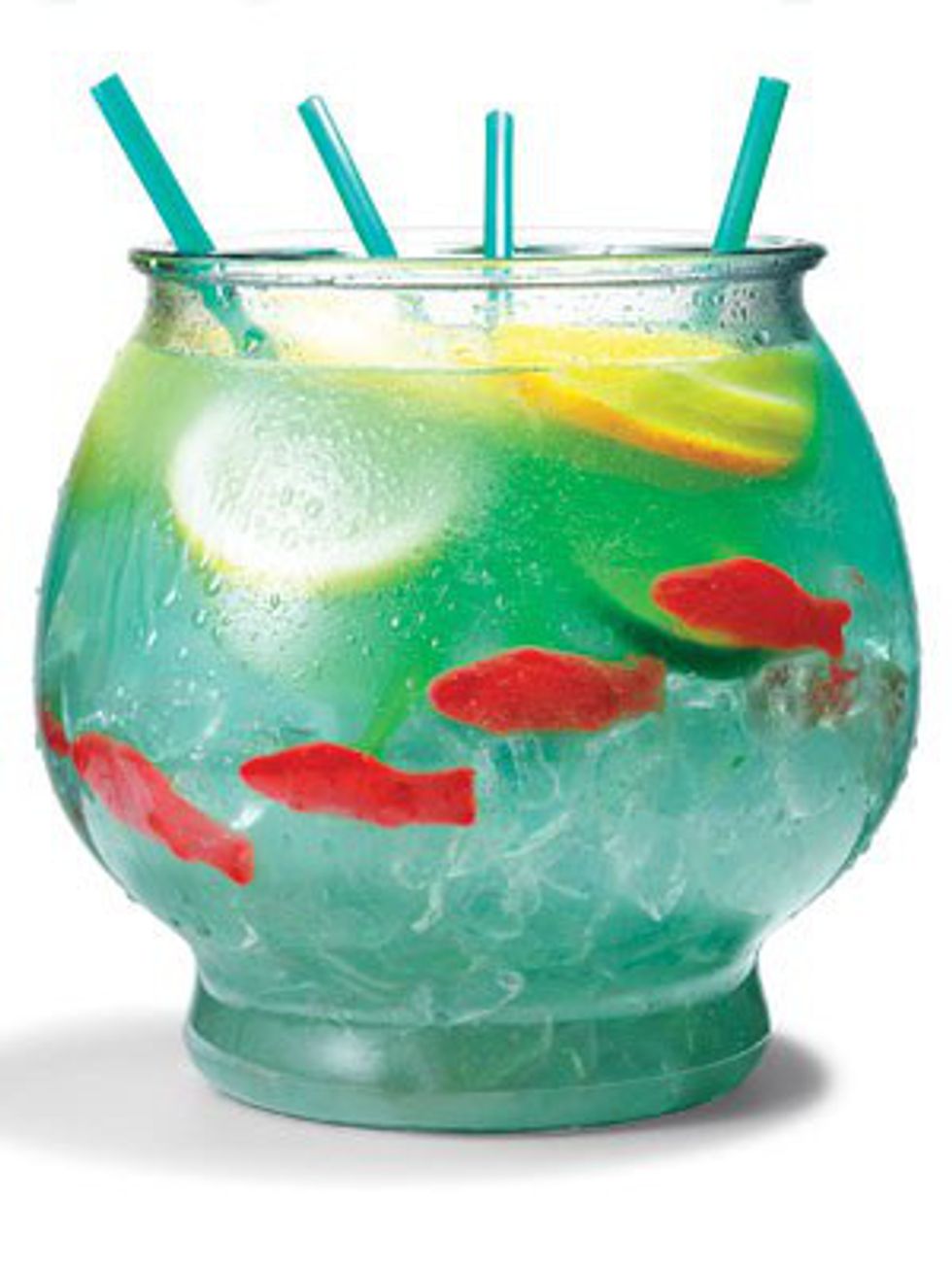 Now, you don't need to travel to get a fish bowl. You can make one in your own kitchen and all your friends can enjoy it together by the pool. All you need is the actual fish bowl (or pitcher), Sprite, blue food coloring, Nerds candy, Swedish Fish, lime, lemon and orange. Pour the Nerds candy to the bottom of your container and fill with a fair amount of ice. Combine the Sprite and blue food coloring and pour in to fill your container. Add Swedish Fish, then slices of lemon, lime and orange. Add however many straws you need, and sip away.