With the year coming to a close, I've been thinking about all the books I'm most likely going to get for Christmas, which got me thinking about some of the books I've read this year. My goal for this year was to read 30 books. Turns out, this year was very busy and I got nowhere close to 30 books. Still, there were some pretty great reads in the 17 books that I did read.
1. "Zom -B"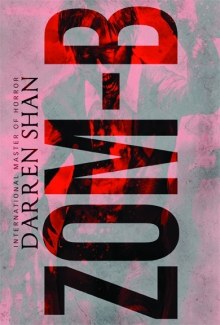 I got this book for a great deal! A dollar at the dollar store, and it actually came with all three books in one. Basically, this is a graphic novel concerning the "Zom-B" apocalypse. When news reports start appearing of a zombie outbreak in Ireland, B's racist father thinks it's a joke-- but even if it isn't, he figures, it's okay to lose a few Irish. B doesn't fully buy into Dad's racism, but figures it's easier to go along with it than to risk the fights and abuse that will surely follow.That is, until zombies attack the school. B is forced on a mad dash through the serpentine corridors of high school, making allegiances with anyone with enough gall to fight off their pursuers.
2. "Alan Mendelsohn, The Boy From Mars"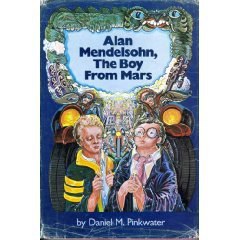 I was introduced to Daniel Pinkwater when I found his five book in one special edition (can you tell I like bundles?), One of my favorite books in the collection was "Alan Mendelsohn, the Boy From Mars". Our main character, Leonard's, life at his new junior high is just barely tolerable until he becomes friends with the unusual Alan, the boy from Mars. Pinkwater has such an expansive imagination, I could not put the book down. Each page is an adventure, and it very nostalgic to the magic tree house books.
3. "The Hate U Give"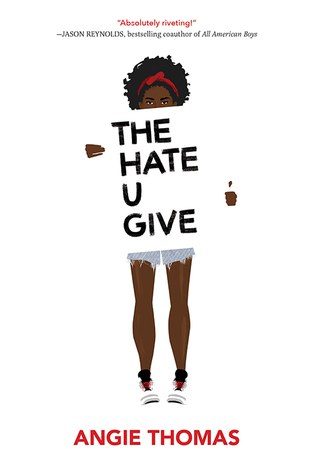 I've already praised Angie Thomas for this wonderful novel. I believe this is a book everyone should read, African American or not. Angie Thomas masterfully opens a window into the black experience. Sixteen-year-old Starr Carter moves between two worlds: the poor neighborhood where she lives and the fancy suburban prep school she attends. The uneasy balance between these worlds is shattered when Starr witnesses the fatal shooting of her childhood best friend Khalil at the hands of a police officer. Khalil was unarmed.
4. "Rage"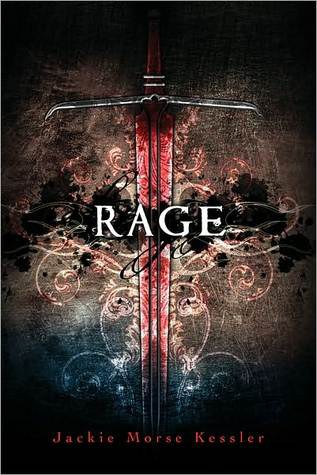 This is the second book in the Riders of the Apocalypse series. With a character like death, portrayed by Kurt Cobain nonetheless, how could I not read this book? Each book deals with an individual suffering from some infliction, whether that be eating disorders, or cutting like "Rage". Missy was chosen, by Death aka Kurt Cobain to become one of the Four Horsemen of the Apocalypse: War. Now Missy wields a new kind of blade—a big, brutal sword that can cut down anyone and anything in her path. But it's with this weapon in her hand that Missy learns something that could help her triumph over her own pain: control. Jackie Morse Kessler effectively portrays the emotional turmoil one feels as a teenage, and opens up the conversation about mental illness.
5. "Cinder"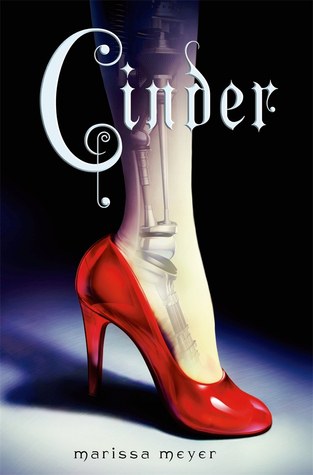 It seems like everyone got to this series last year, but I was recently introduced to the steampunk-esque rewriting of Cinderella. Sixteen-year-old Cinder is considered a technological mistake by most of society and a burden by her stepmother. Being cyborg does have its benefits, though: Cinder's brain interference has given her an uncanny ability to fix things (robots, hovers, her own malfunctioning parts), making her the best mechanic in New Beijing. This reputation brings Prince Kai himself to her weekly market booth, needing her to repair a broken android before the annual ball. Although eager to impress the prince, Cinder's intentions are derailed when her younger stepsister, and only human friend, is infected with the fatal plague that's been devastating Earth for a decade. Cinder's evil stepmother volunteers her body for plague research, but it doesn't take the scientist long to find something especially unique about Cinder.