This week alone has been so amazing. I am now completely moved in to my new little place and I'm just so excited to be here. This week was filled of beautiful beaches, beautiful views, and more family time before my parents and little brother head back to Texas.
Saturday was our flight from Houston to LA, the flight only took around 2 and a half hours thankfully, so it was very short and sweet.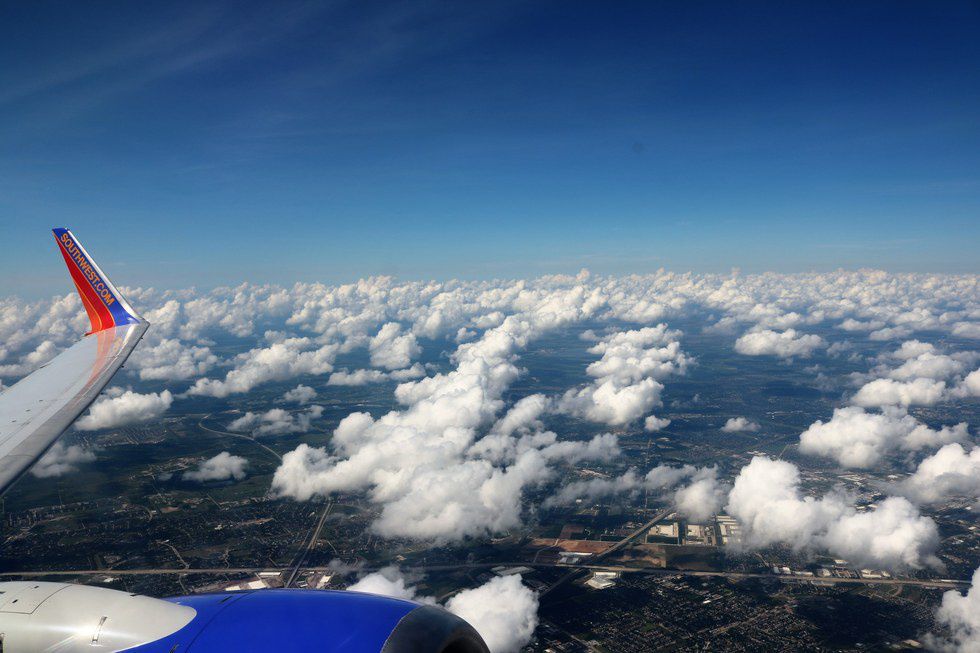 Monday evening we went down to the strands beach park and watched the sunset from the top of the hill. I have to admit I have seen some amazing sunsets back home in Texas, but something about overlooking turquoise water and million dollar homes makes it overall more mesmerizing. The day before was my parents anniversary, the picture I took of them came out so cute. There so adorable oh my gosh, and the colors of the sunset In the background are unbelievable. I just recently purchased a new camera to document all of my new adventures, so I'm still in the process of learning how to get the best shots. Being in California surrounded by so much beauty, I have learned it's easy to get in a bunch of practice.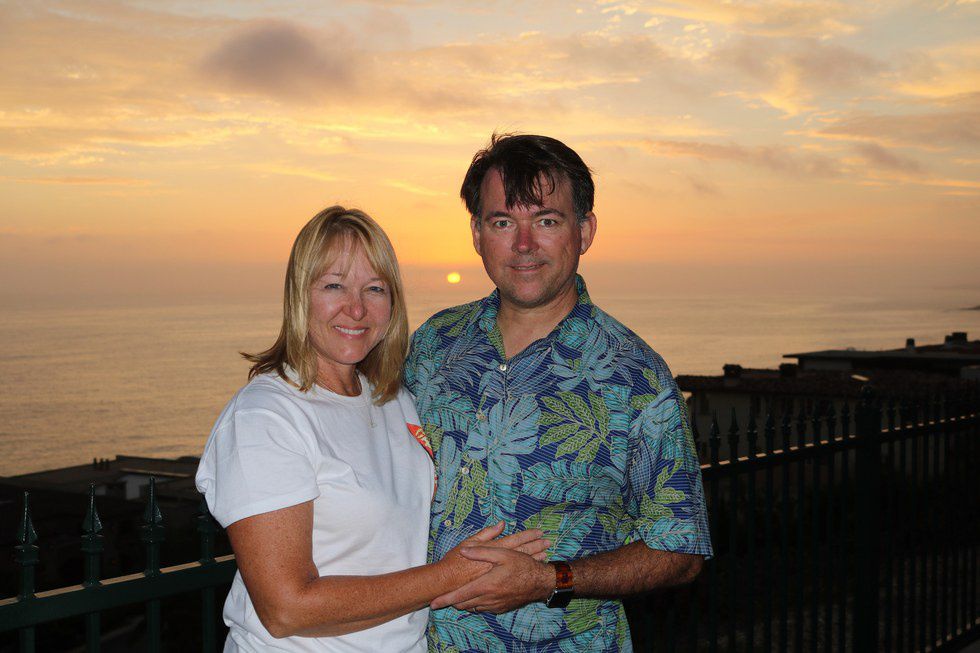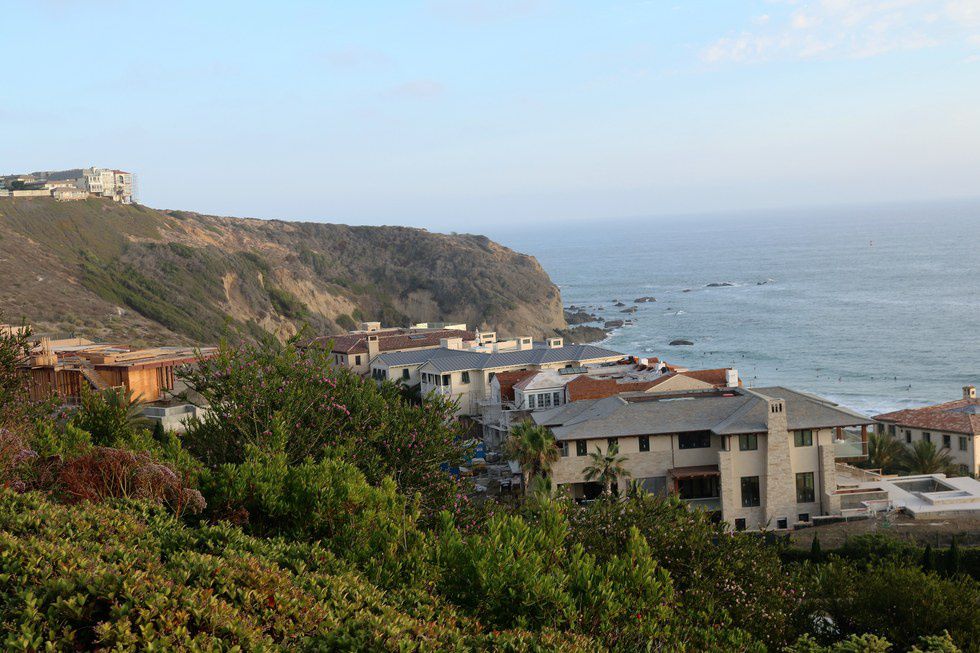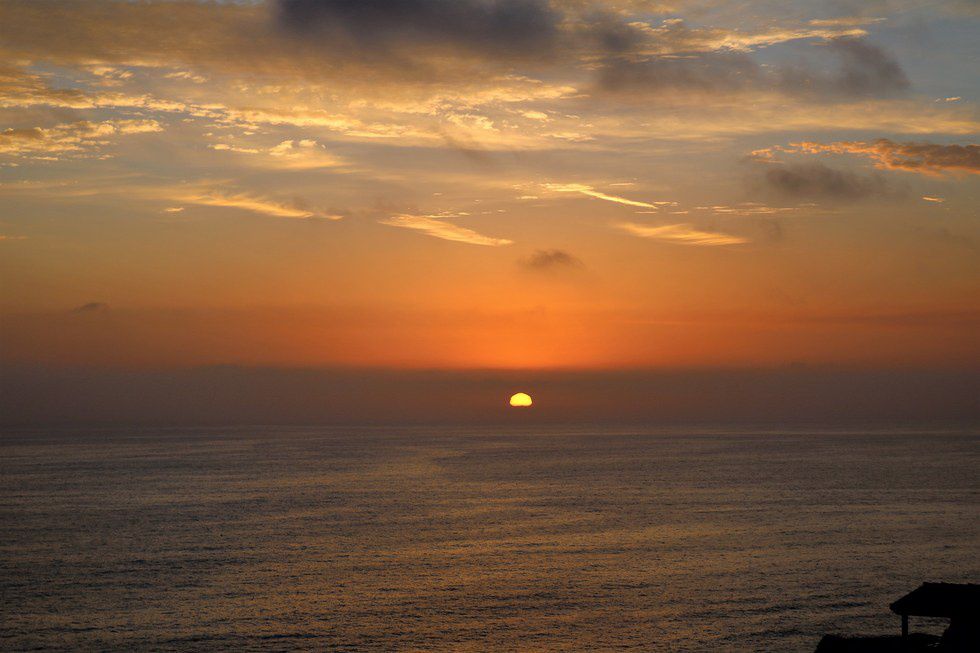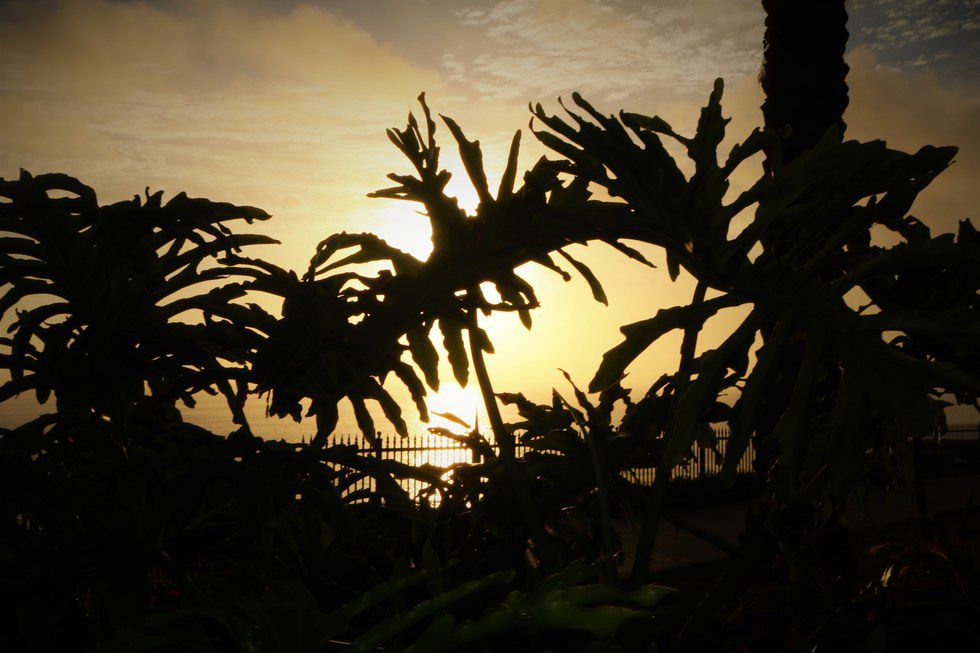 We had Ruby's for dinner, yum.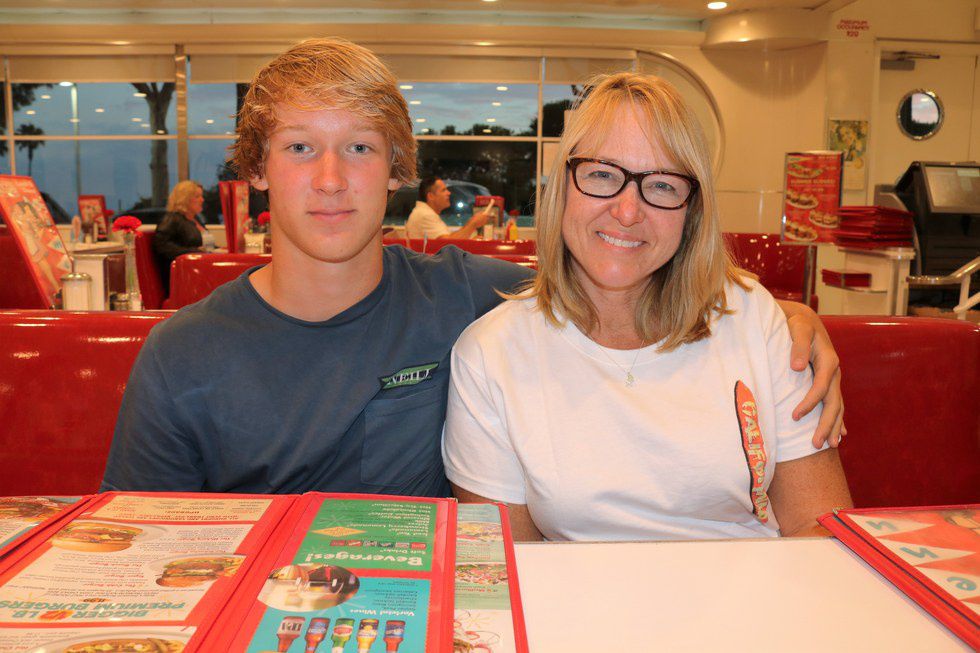 Tuesday morning I captured the most beautiful sunrise from my bedroom balcony. With the time change and sleeping in a new place, my sleep cycle has been a little funky, but crazy enough, I woke up at the perfect time to sit out on the balcony with a cozy blanket and amazing view.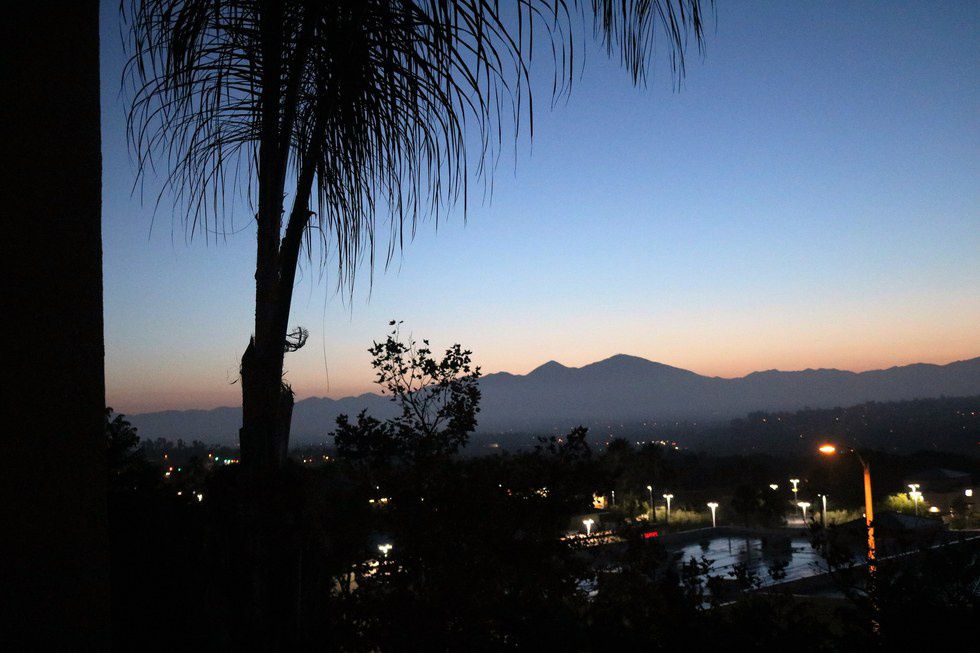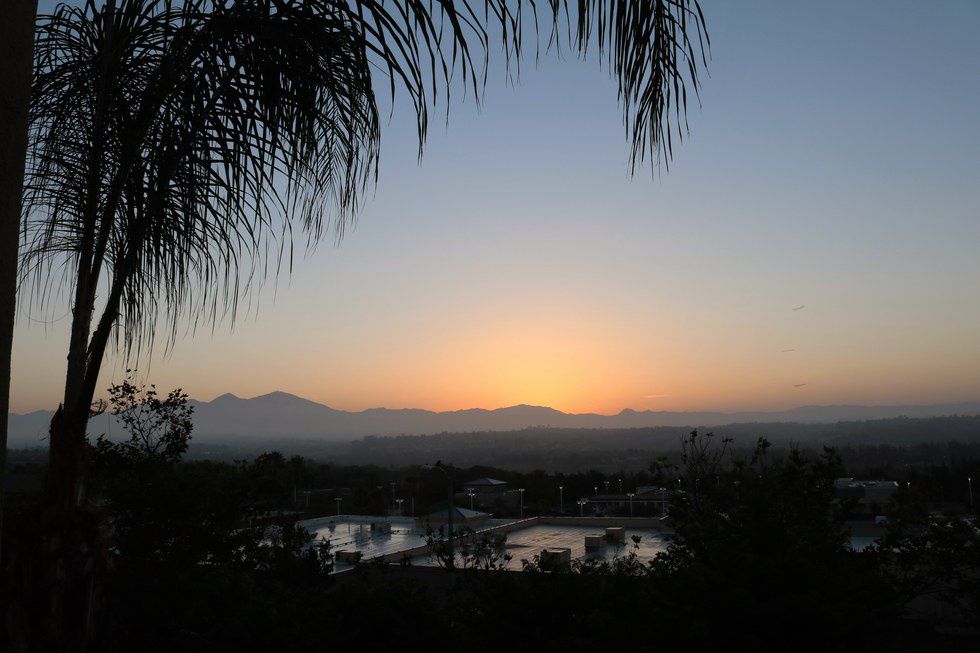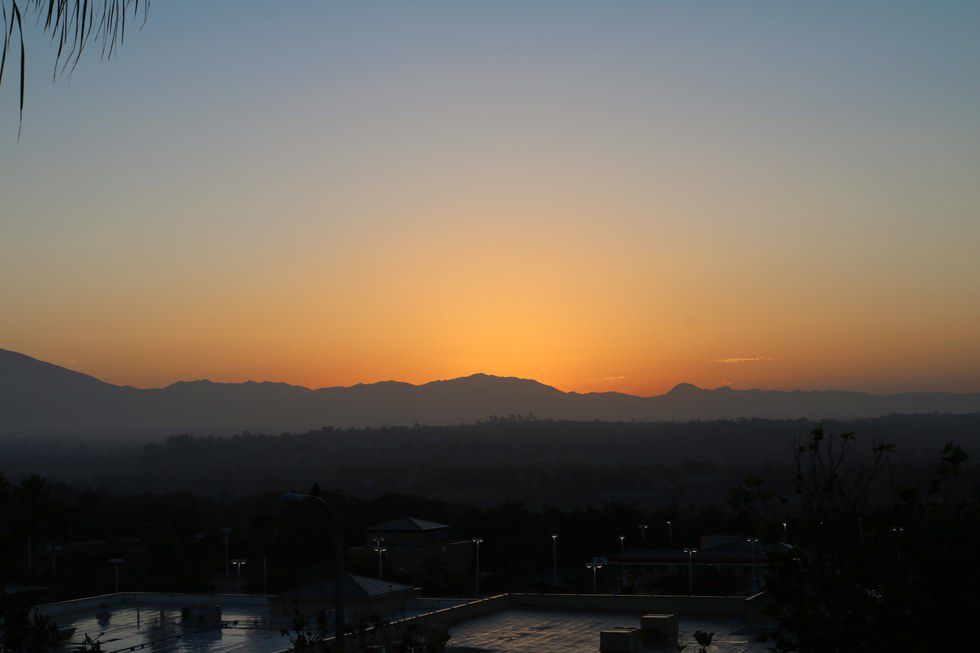 All of the produce here is so fresh and there are so many different fruits at whole foods I'm planning to try. This was breakfast, it looked too pretty not to take a picture, so here it is.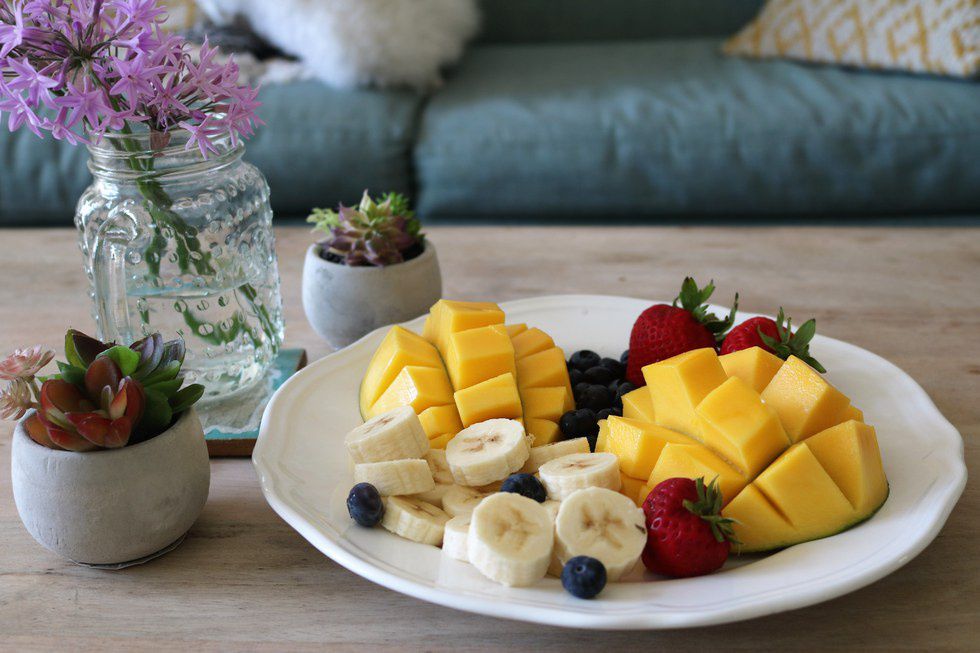 That afternoon we headed out to the beach, we decided to go back to west beach just so my mom could experience it. This is for sure one of my favorite beaches so if you are ever in OC, I would 100% recommend it! There are a ton of stairs so be prepared for that.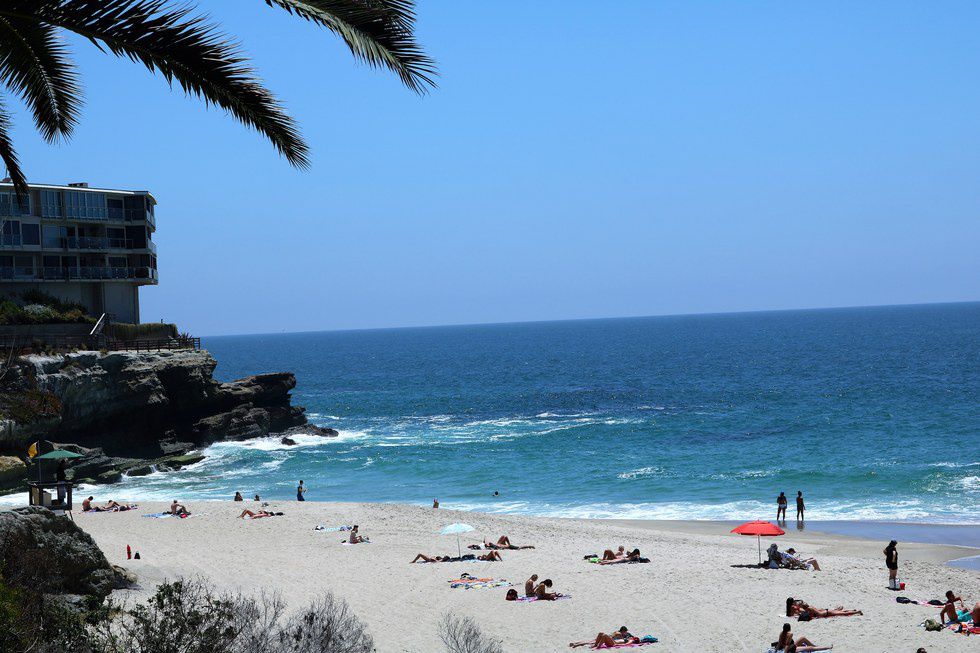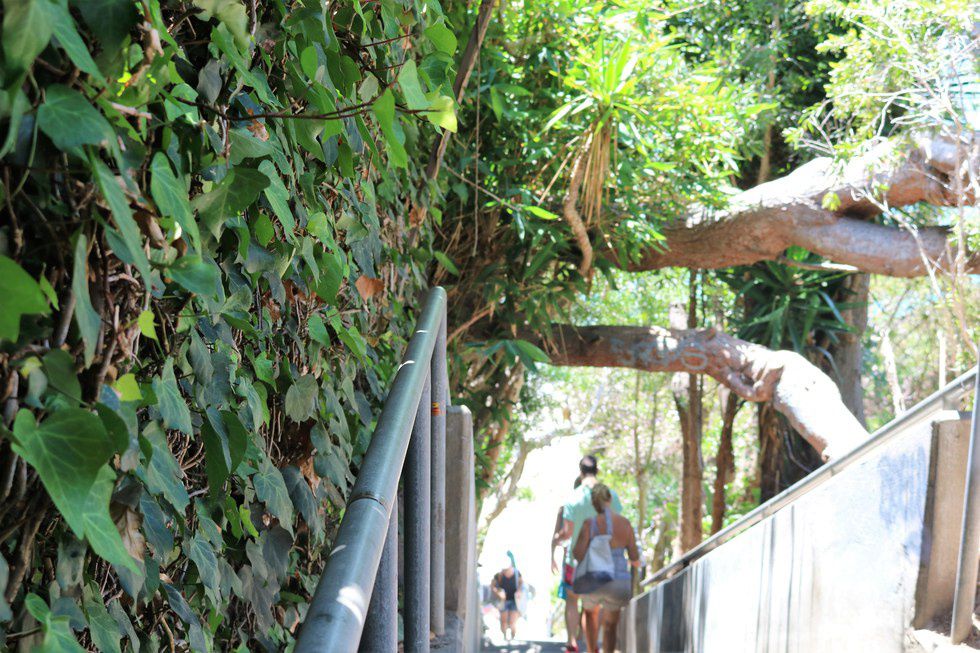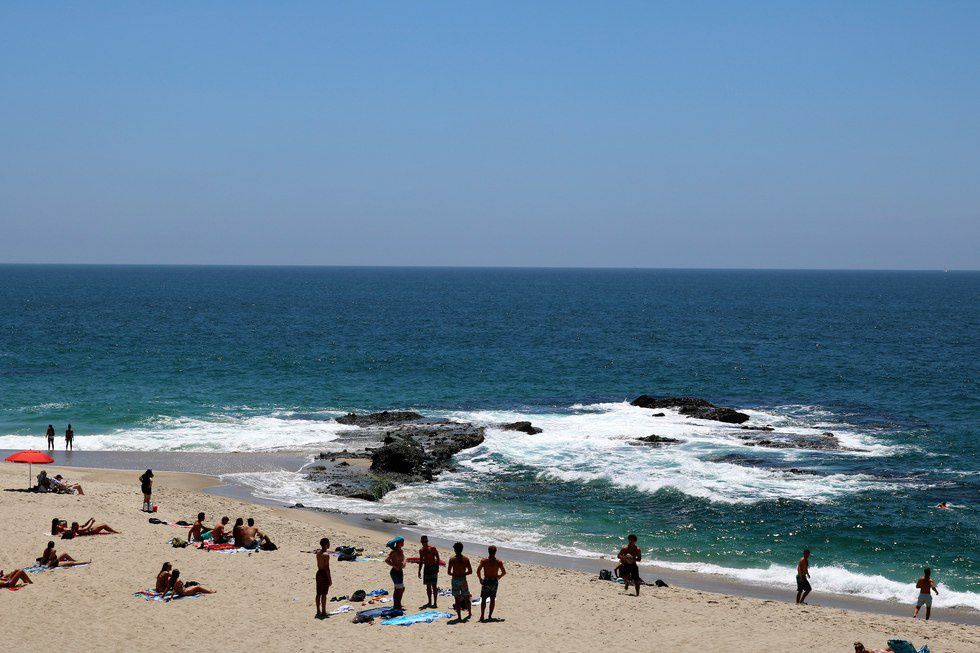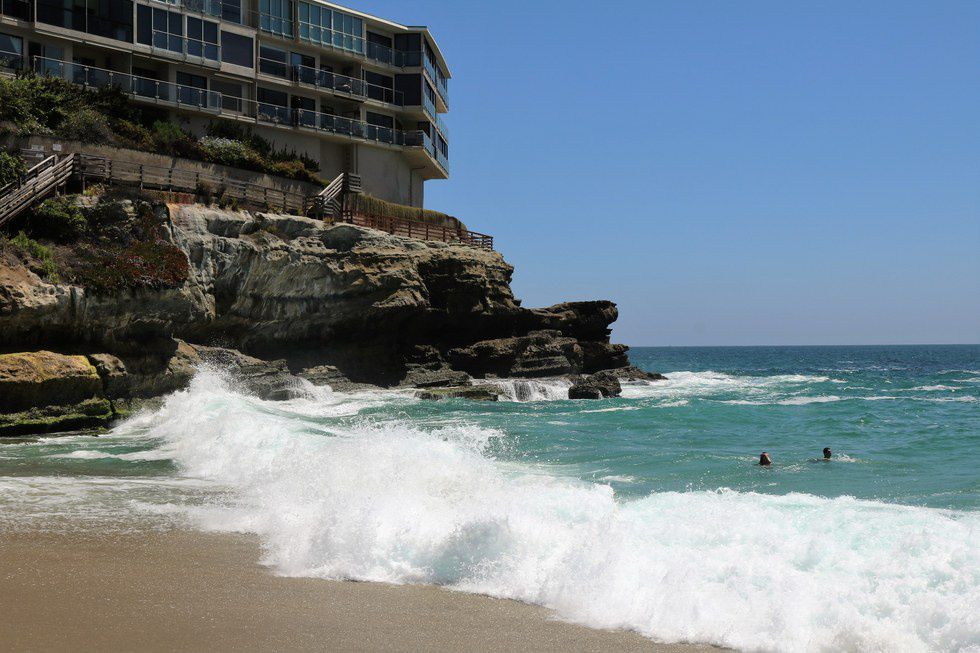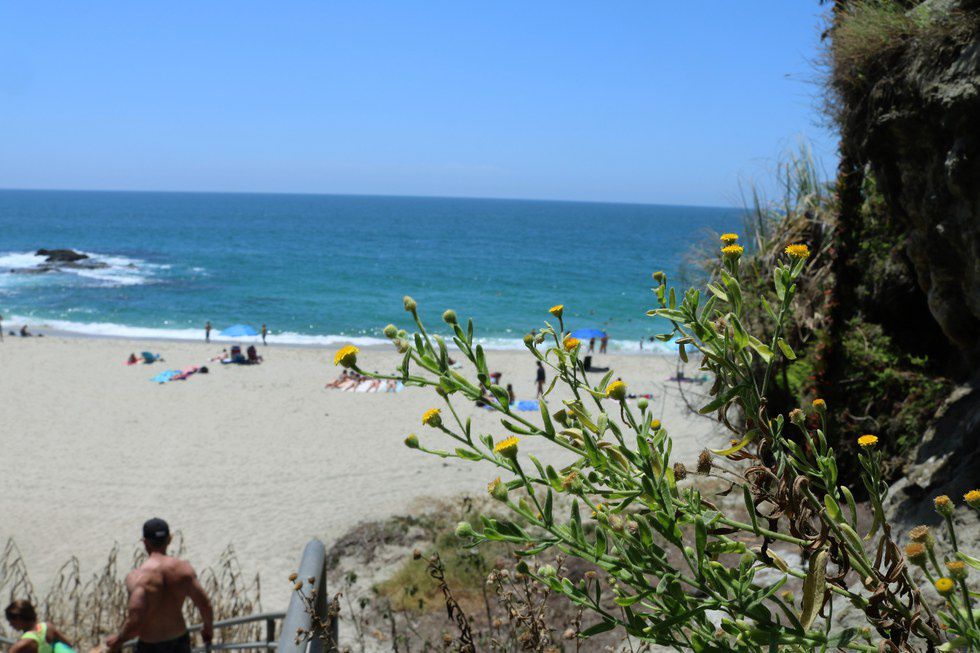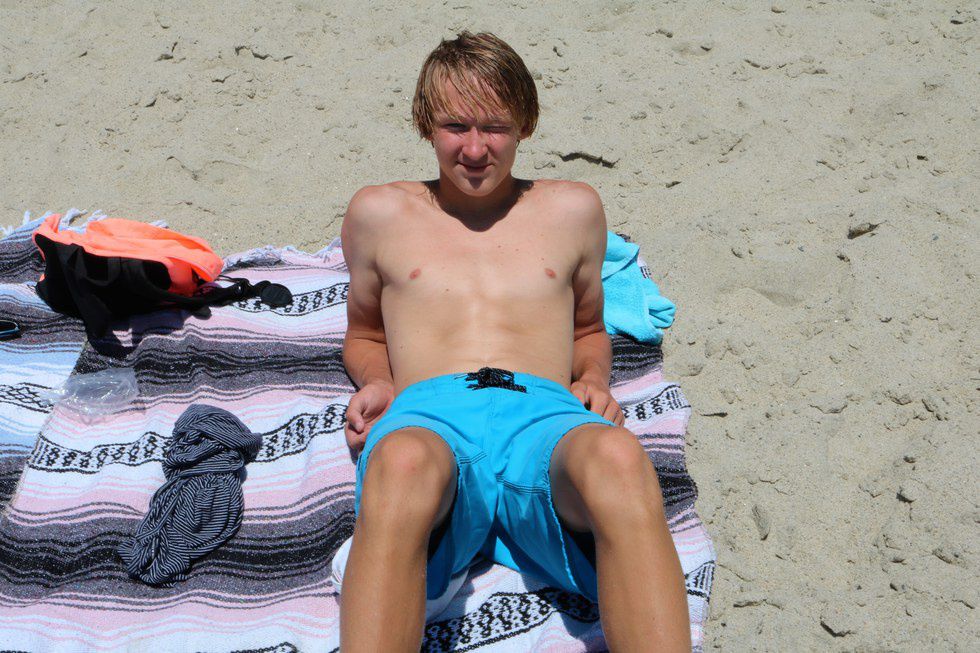 Corey getting rid of his tennis tan lines and enjoying the breeze.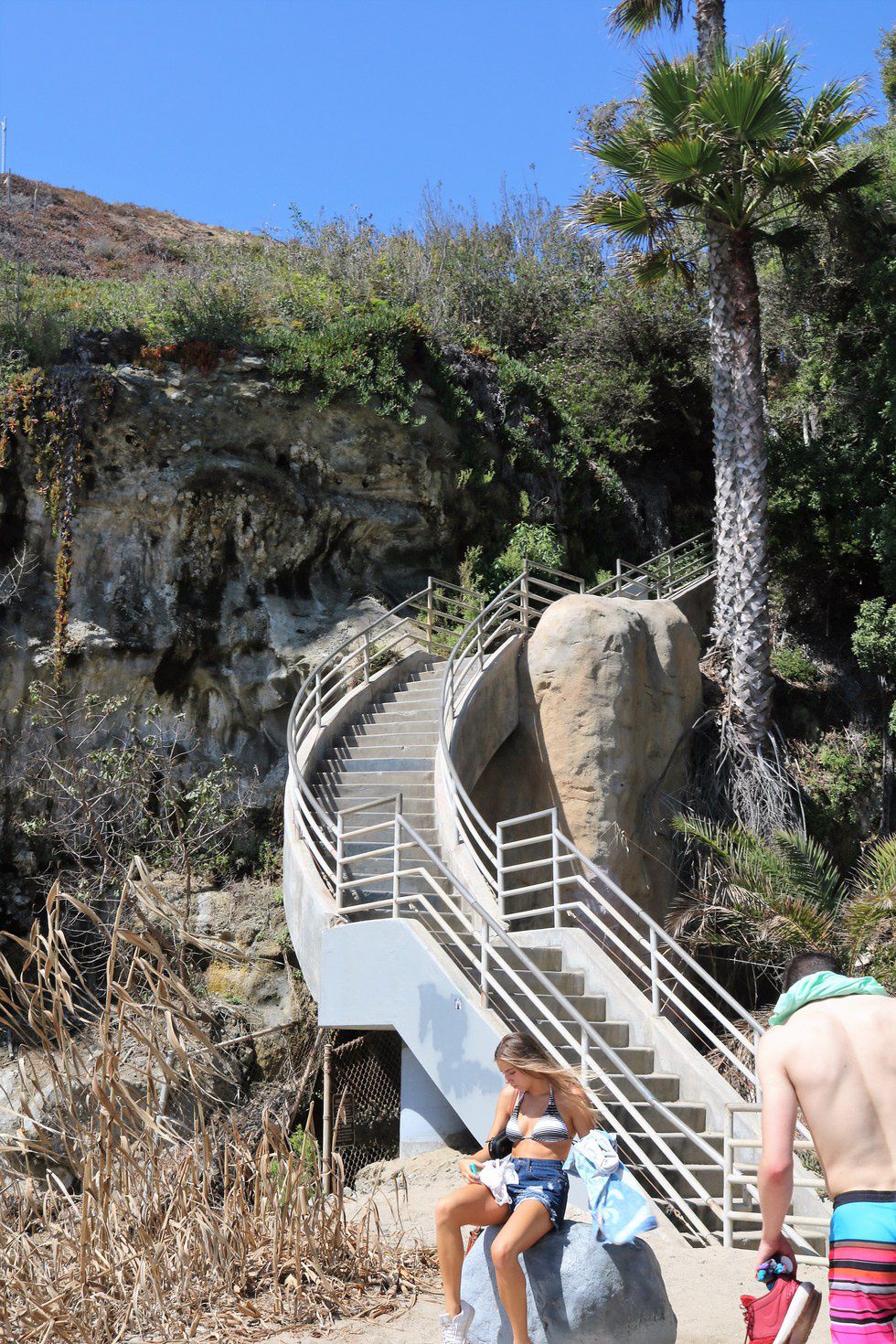 The stairs cut through the hill, so cool. Apparently there are over 200 steps to get up and down.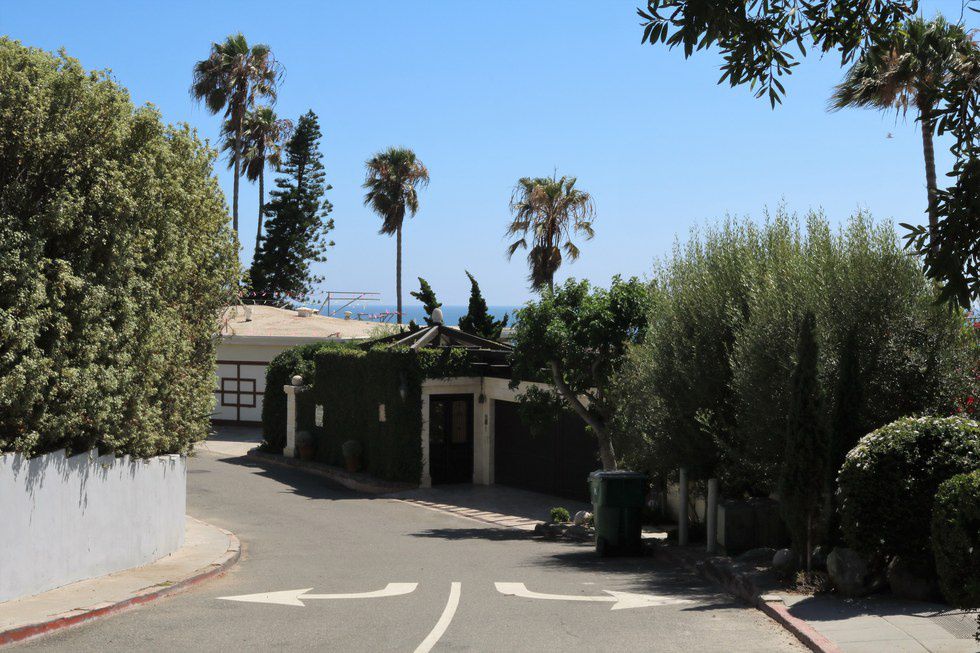 Walking through the town.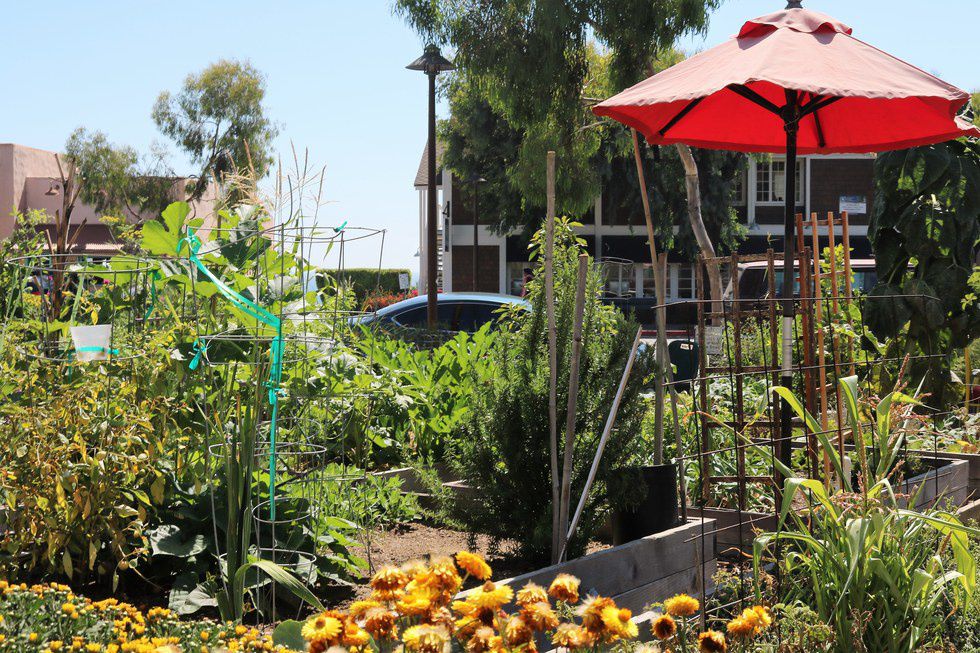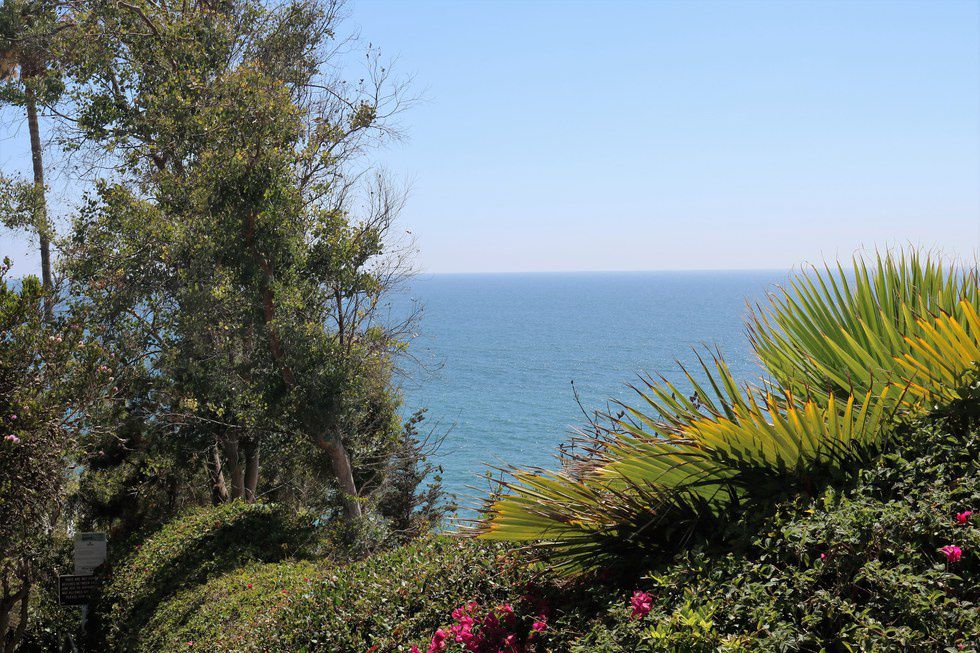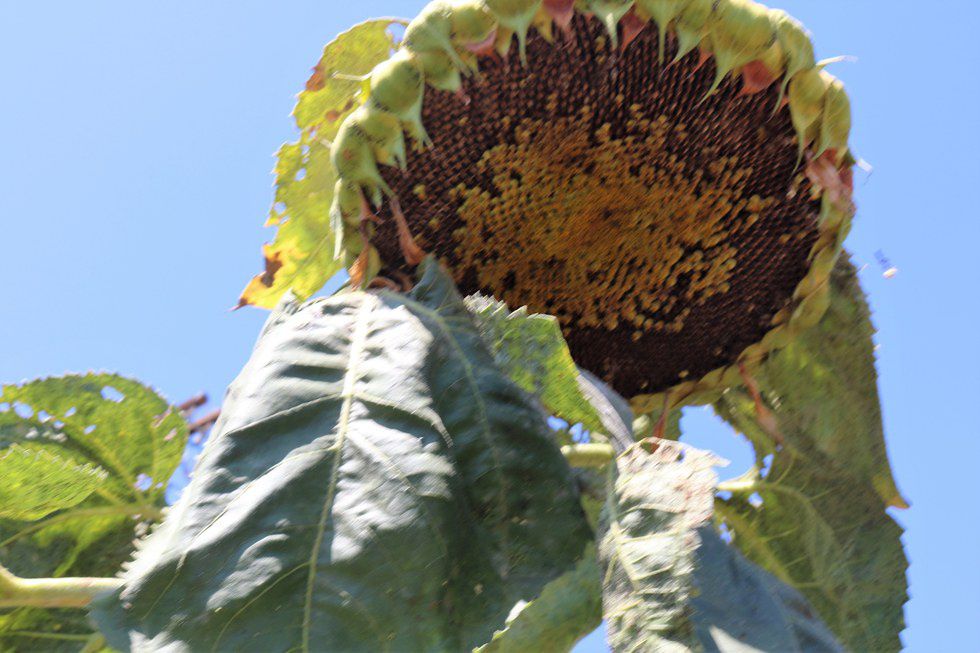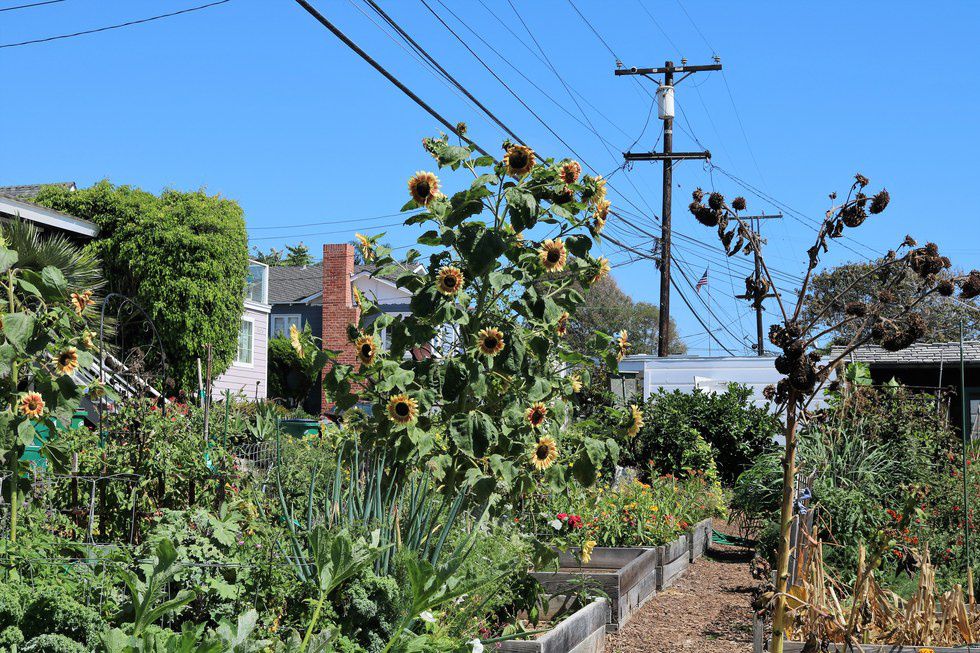 We ran into this cute little community garden.
Wednesday was spent at Doheny beach, the perfect place for Corey to try out his brand new surf board. There were so many surfers, and getting to watch my brother while getting a good tan was pretty awesome!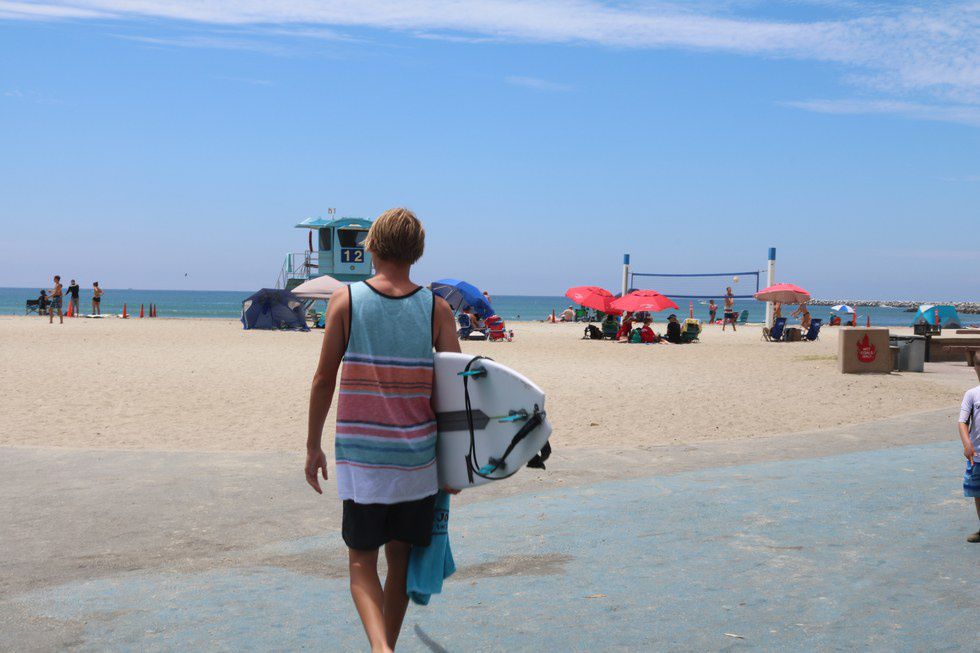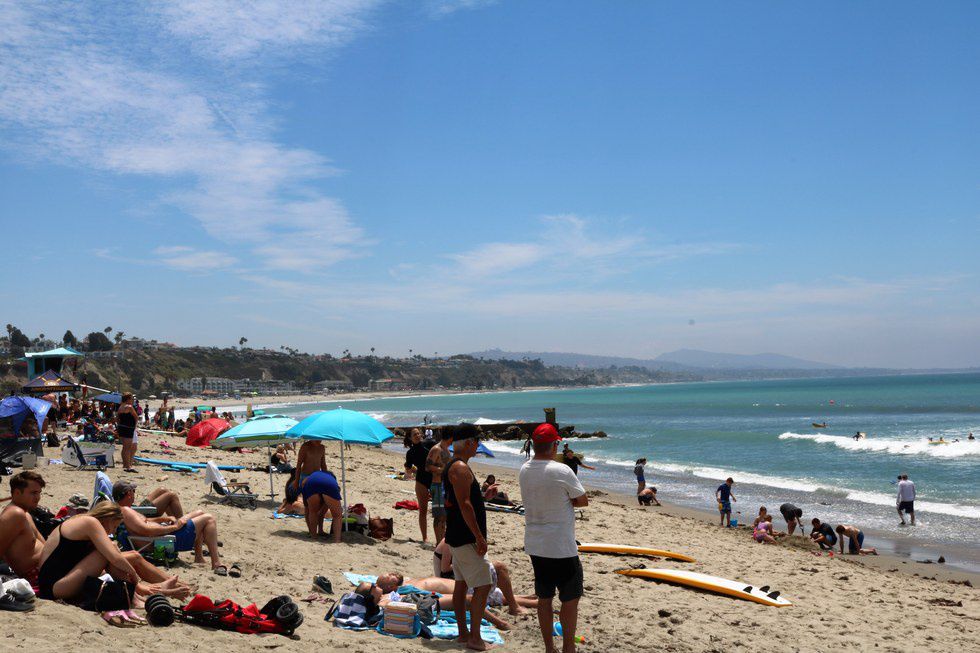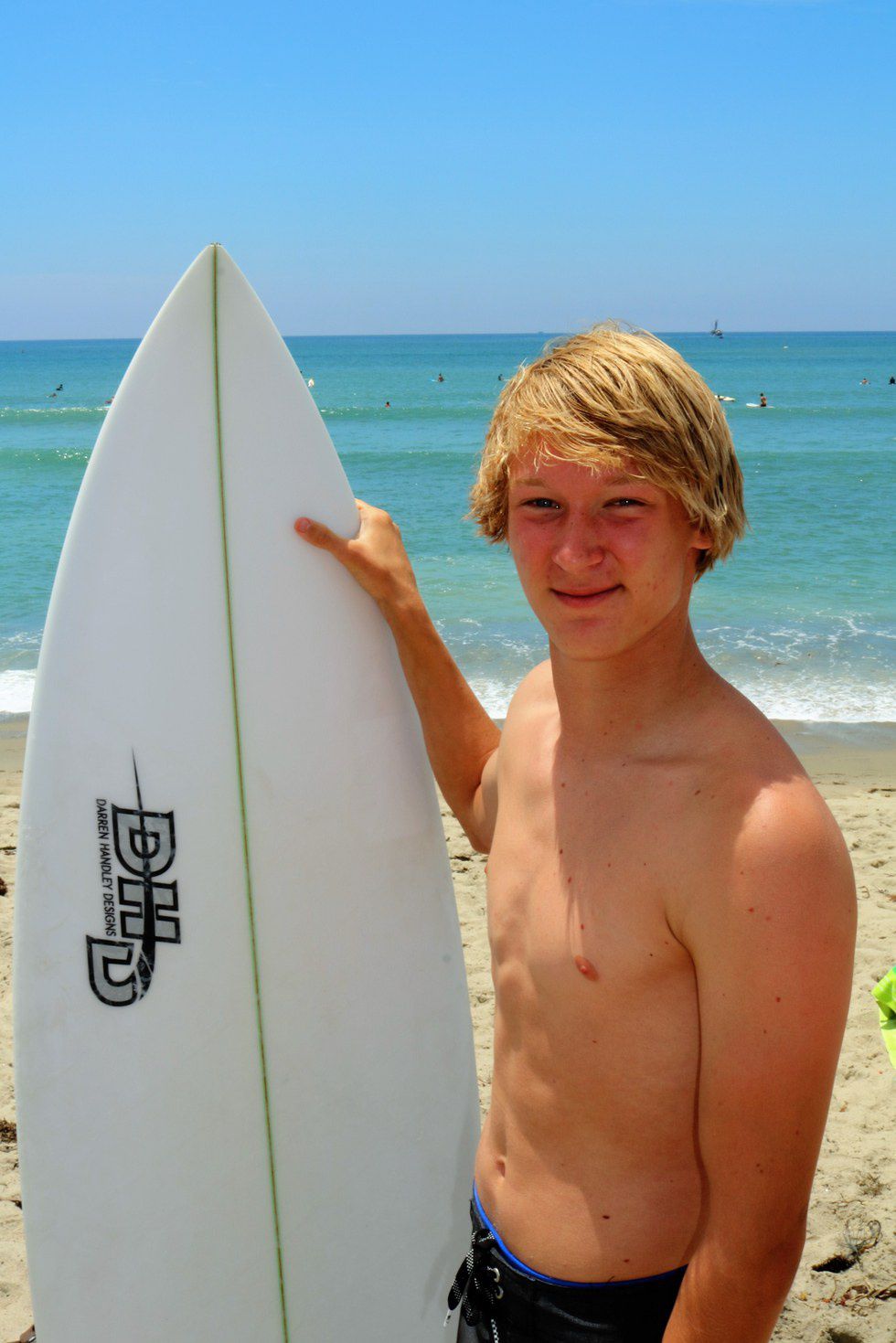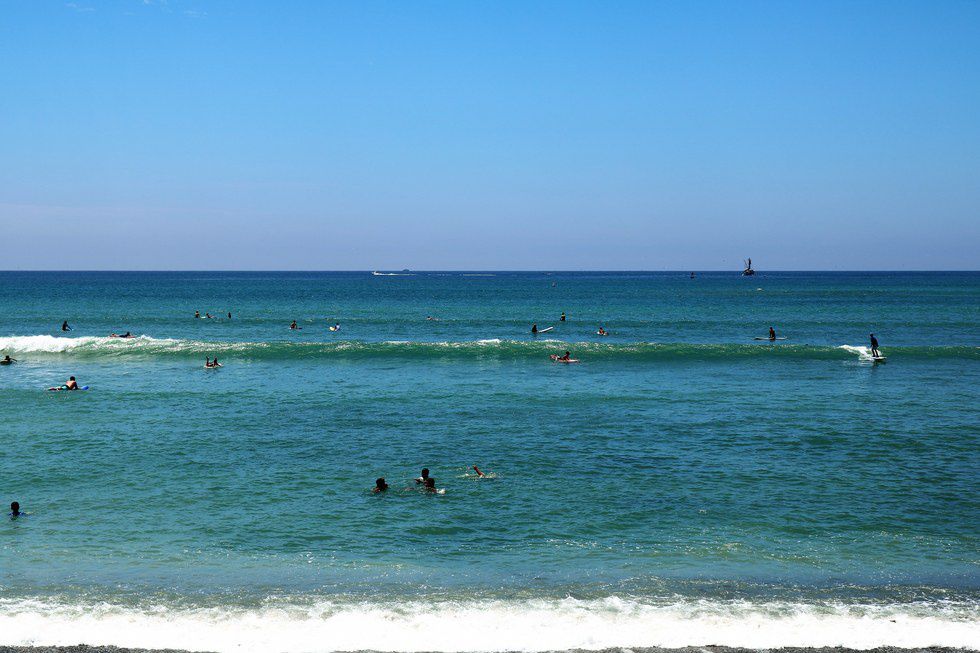 Friday was spent once again at the beach, I know, shocker! We headed down to San Clemente to check out Lasuen beach.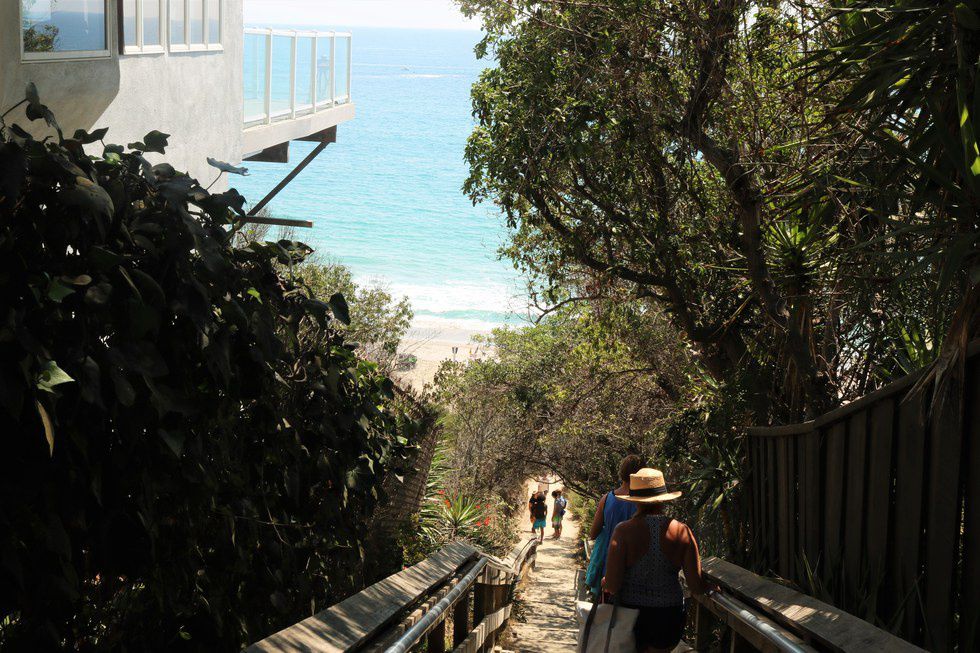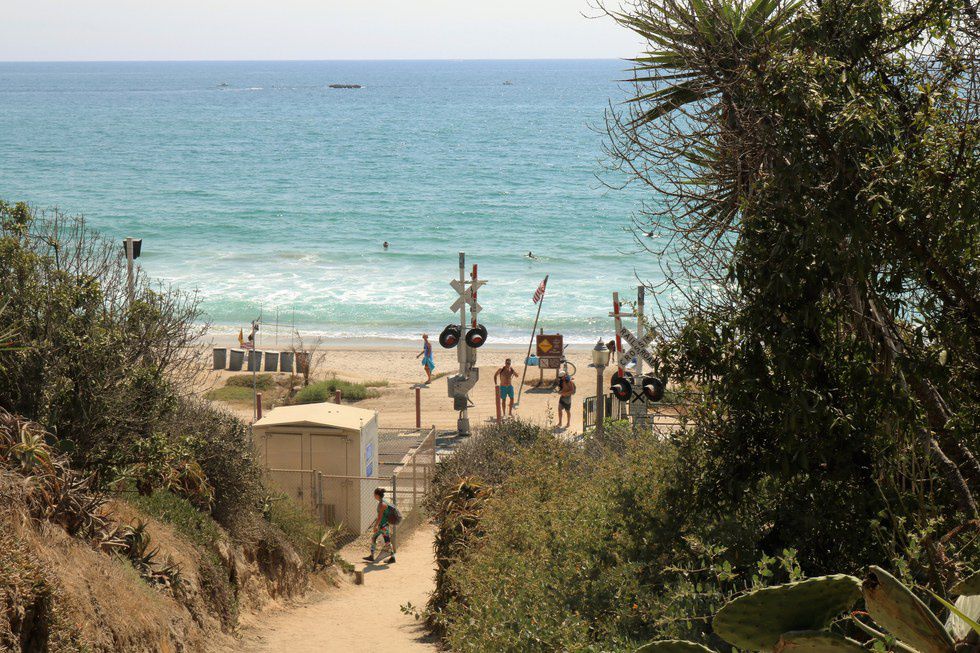 After a couple flights of stairs, the pathway down turned into a very steep dirt walkway.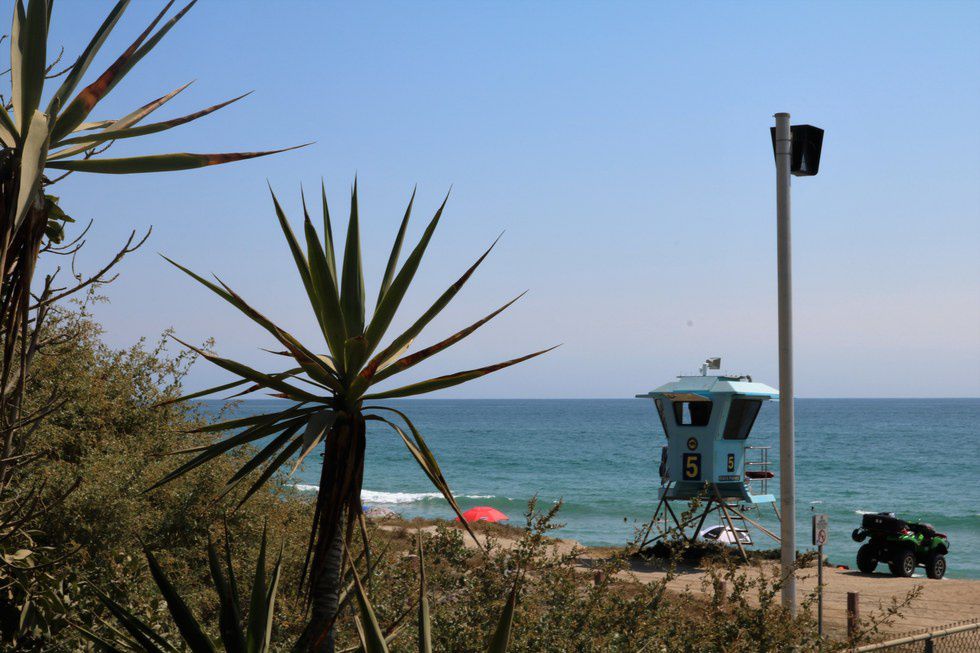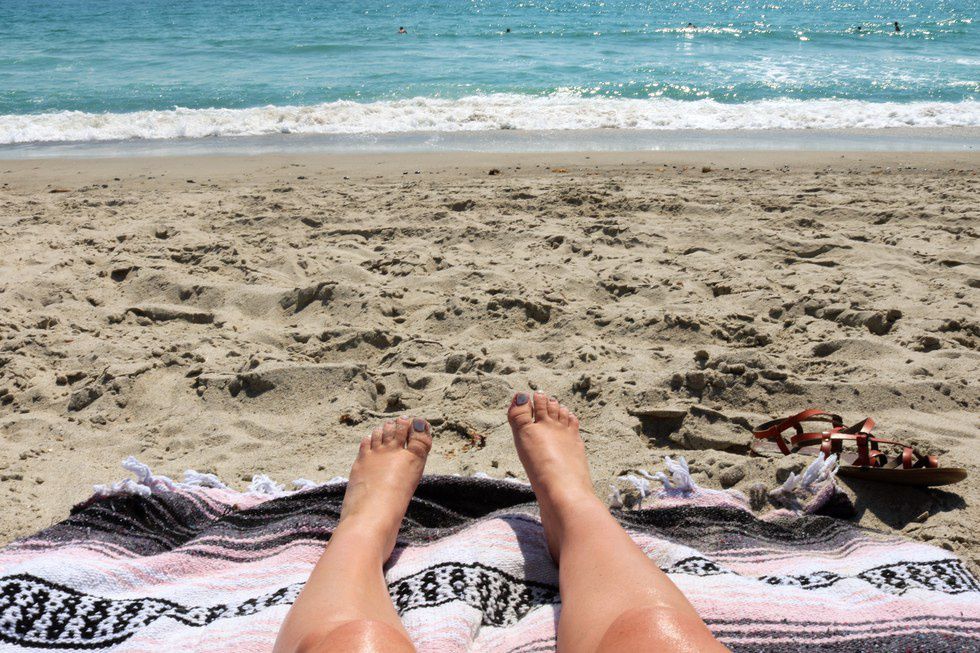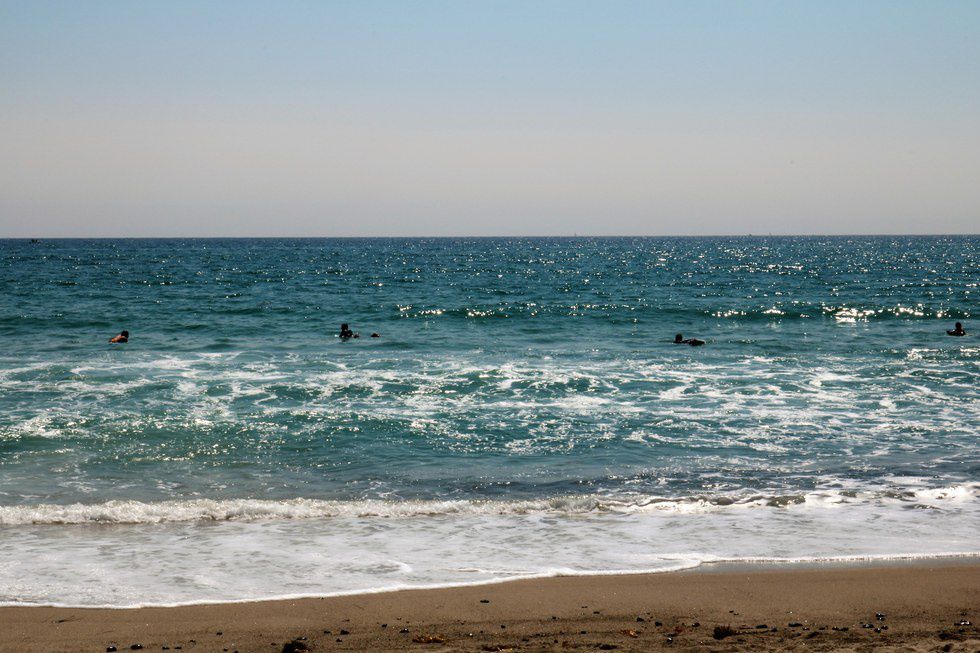 That evening my roommate convened me into taking a cycling class at Solecycle in Fashion Island. The class was amazing, and it was actually a lot of fun. Ten out of ten would recommend, although you will die!!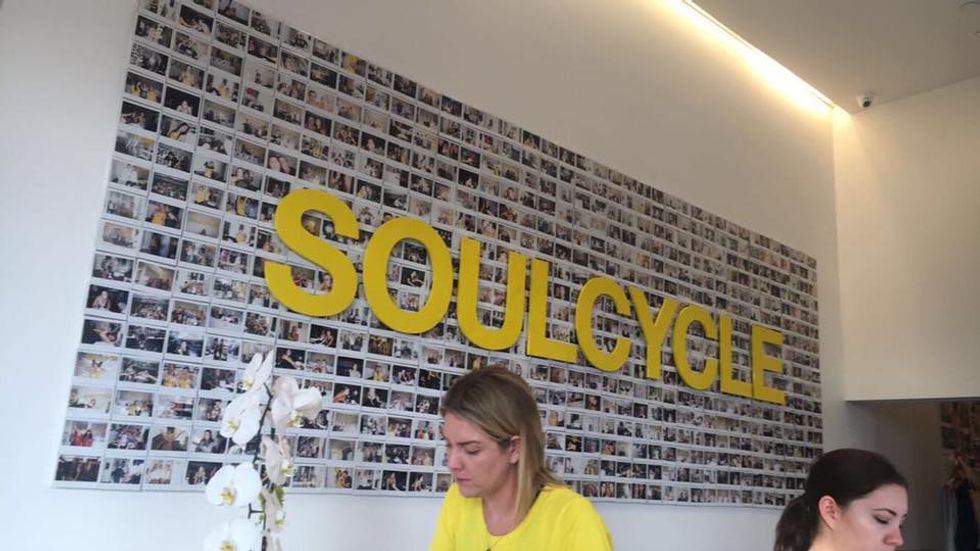 After cycling we headed over to Pressed Juicery for some green juice. The thought of a complete vegetable juice has always scared me off, but this one in particular just tasted really refreshing!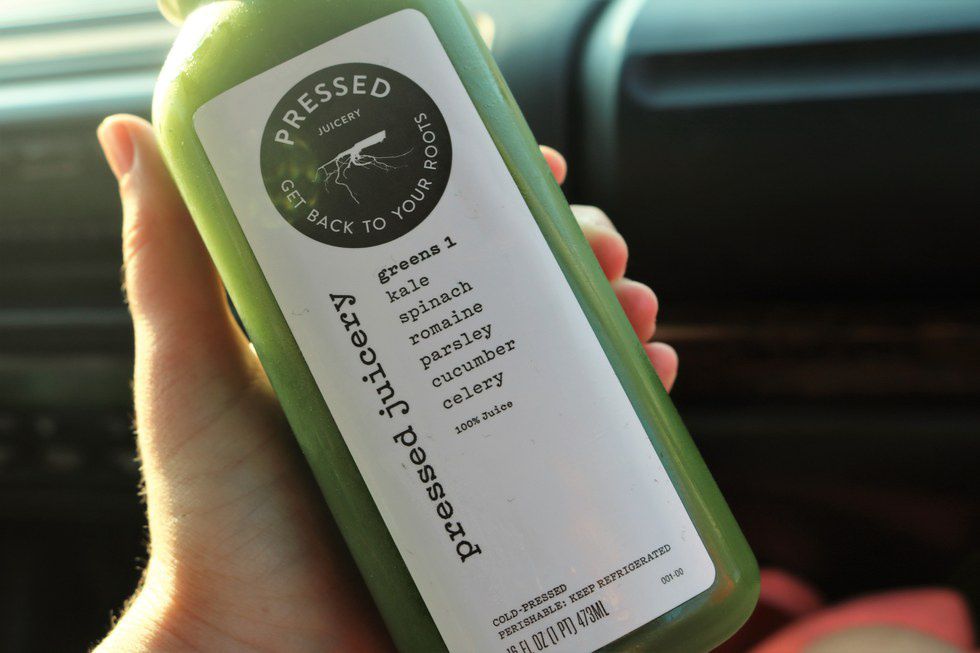 On Saturday we spent the day exploring the little town of San Clemente.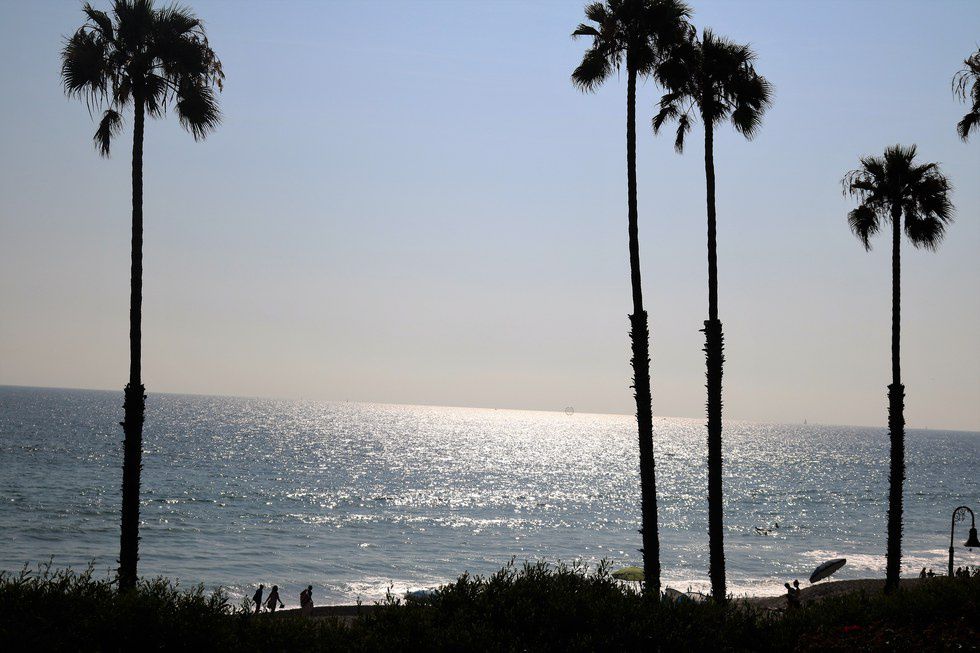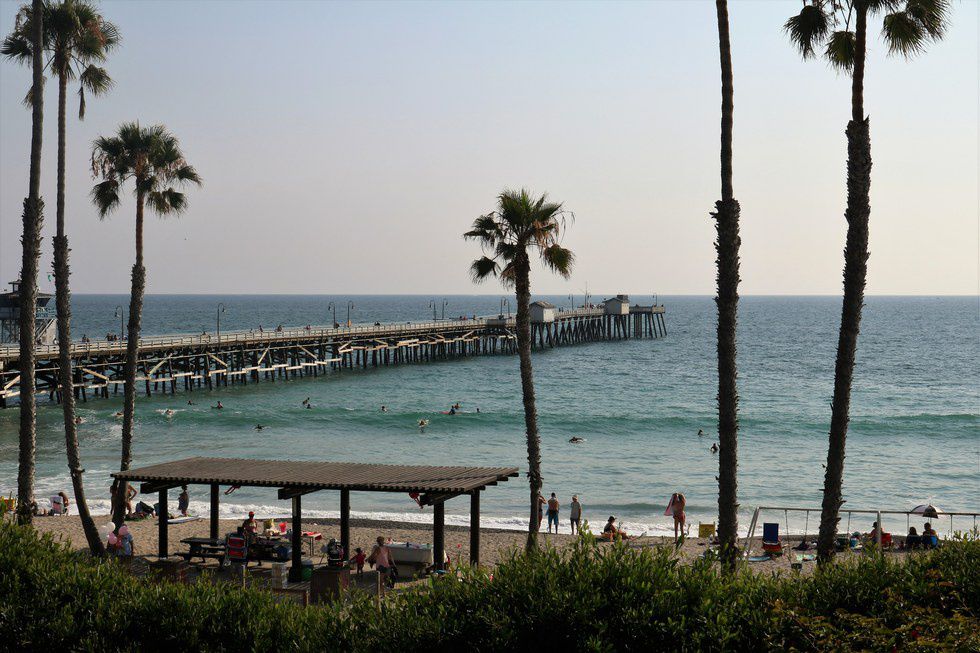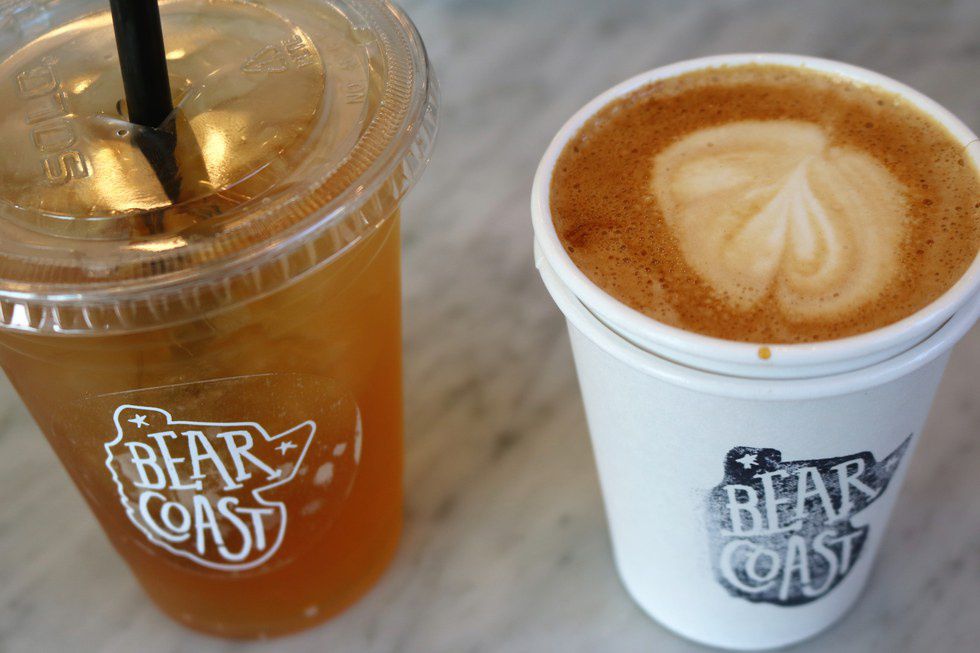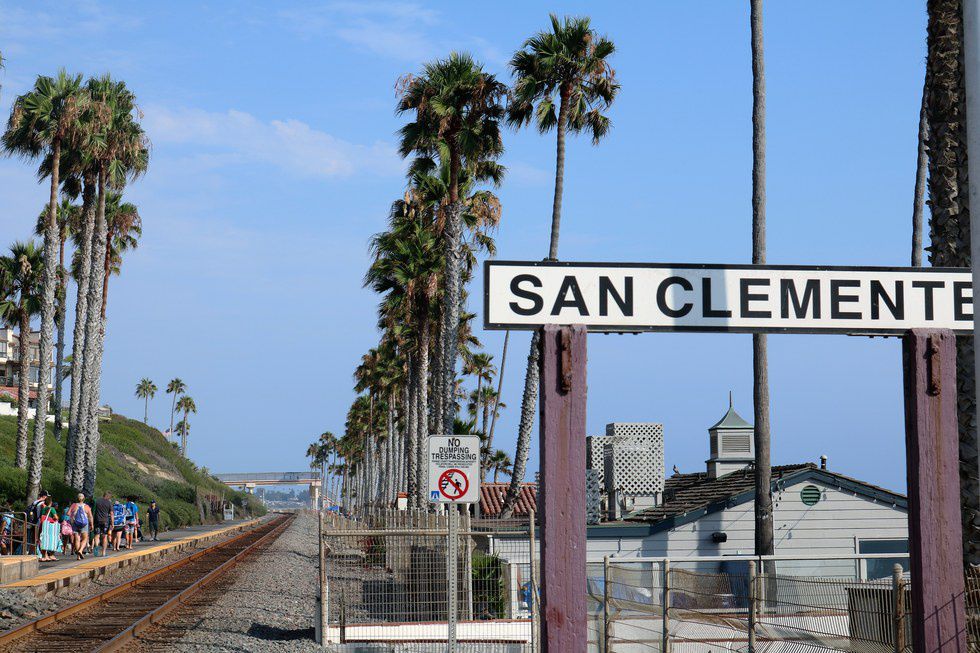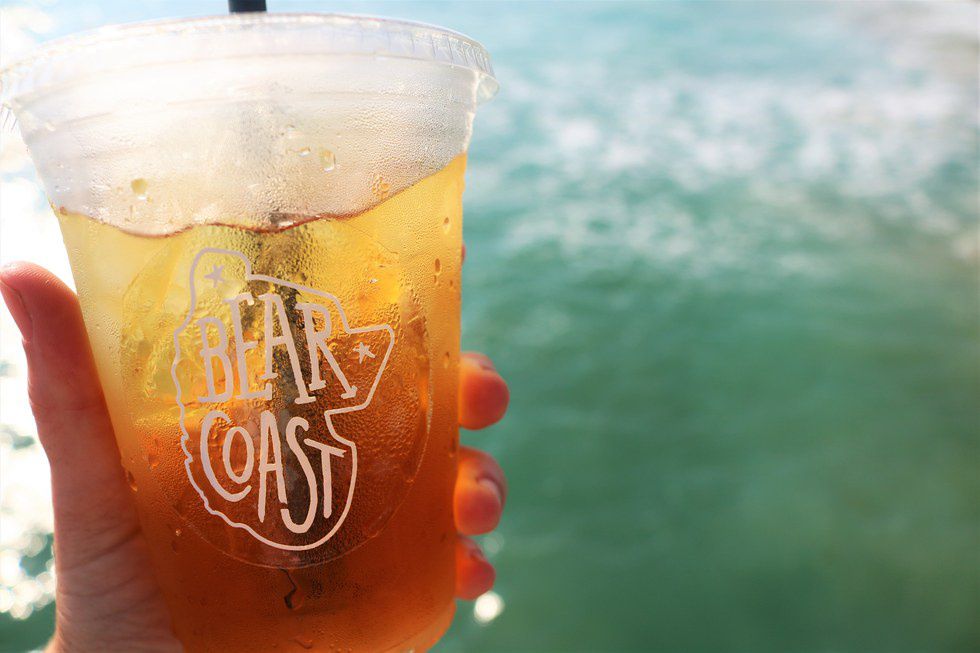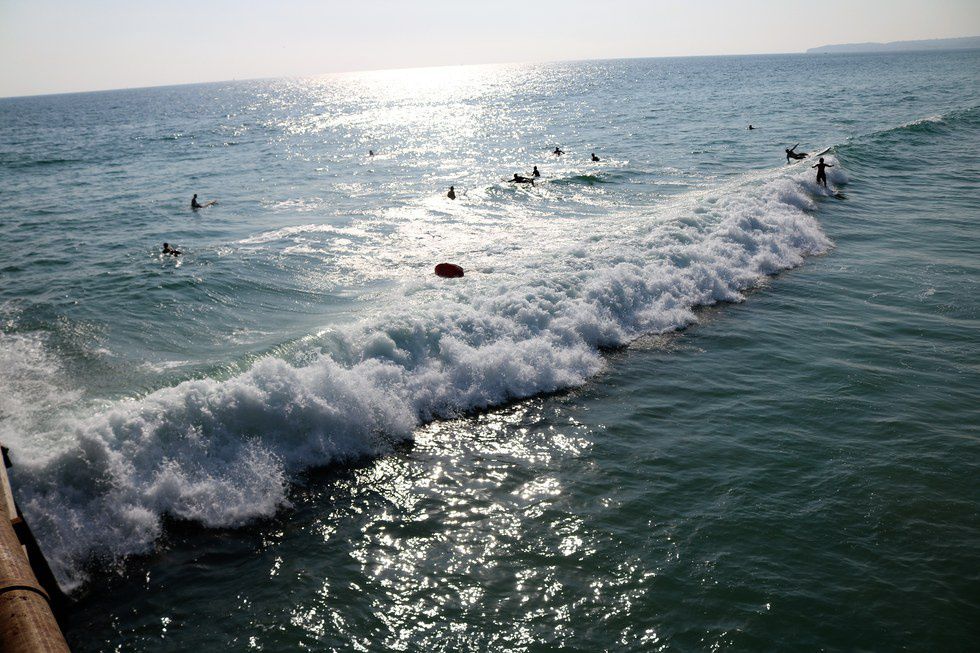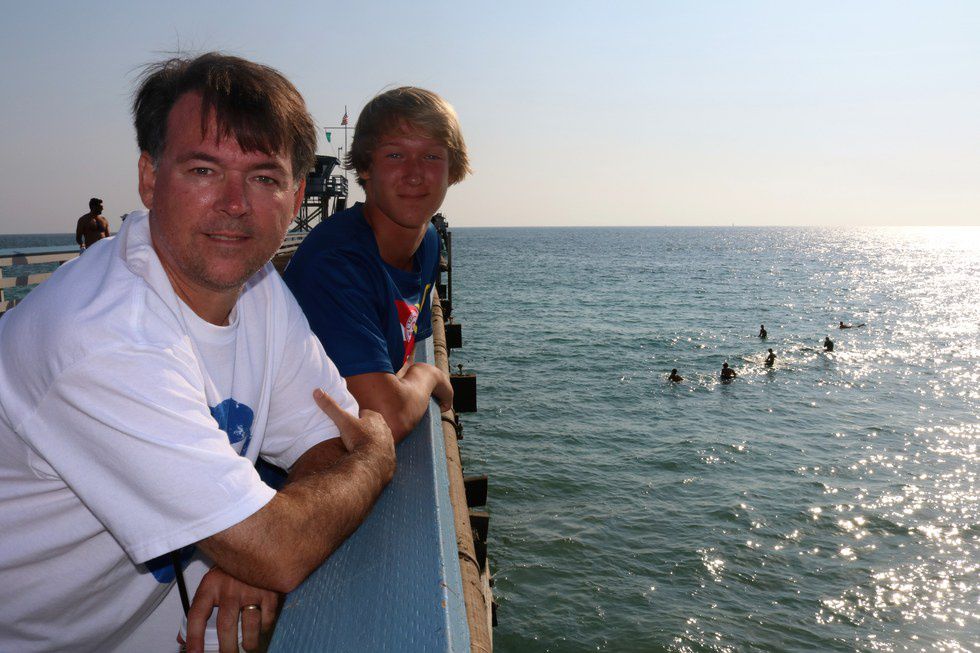 Watching the surfers from the pier.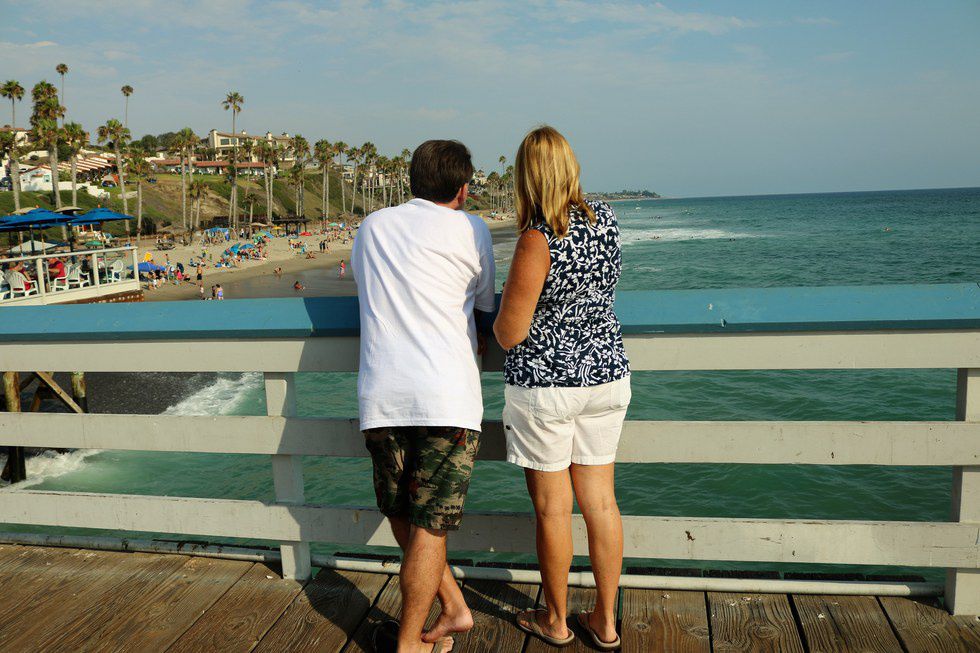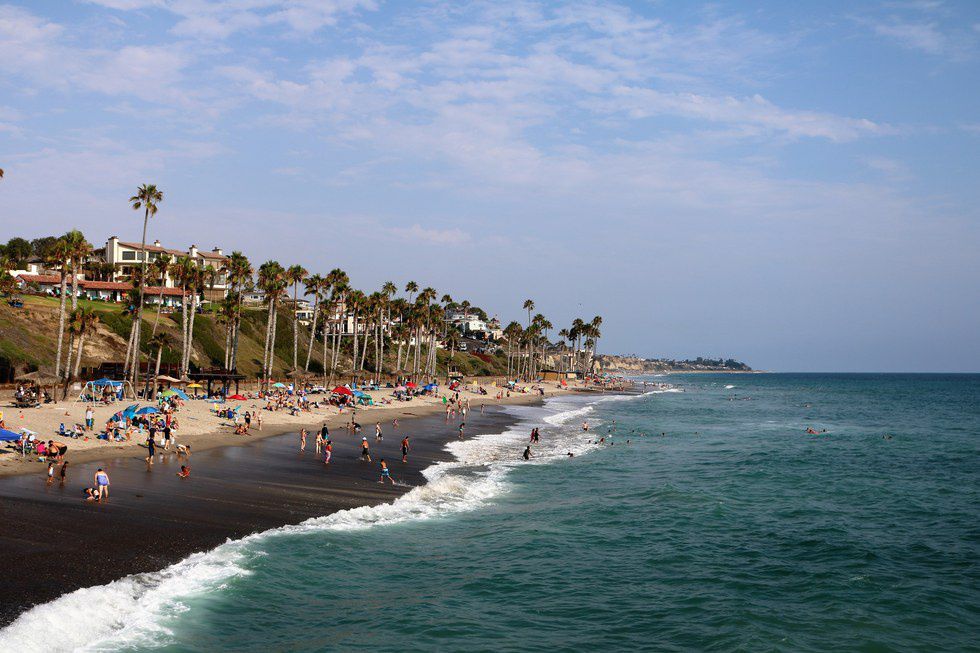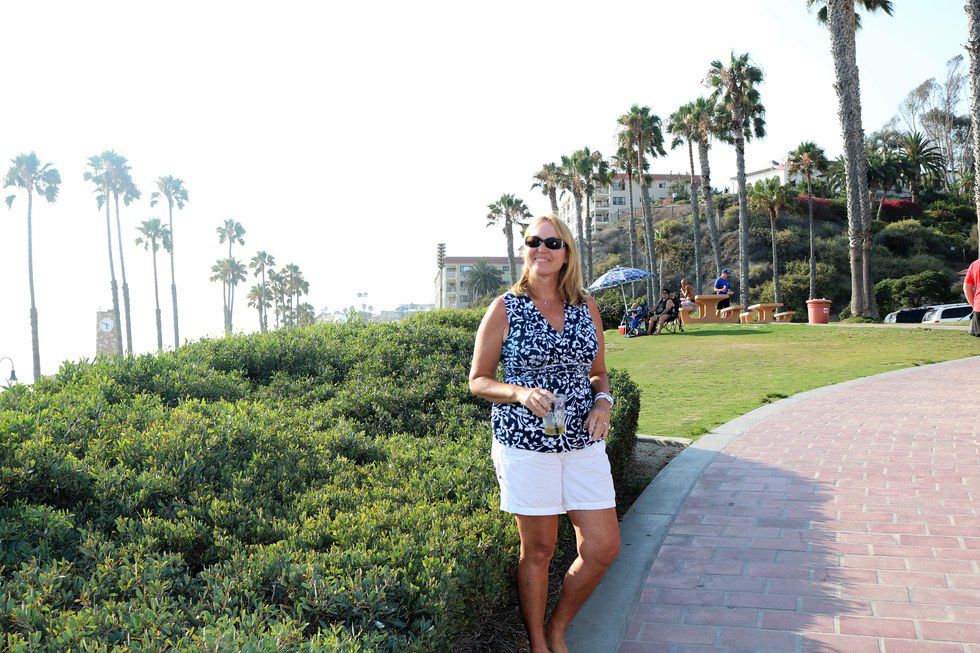 Overall i'm so happy my family got to spend a week here with me. We went to the prettiest beaches, and had such a great time exploring California! It still hasn't hit me yet that I wont be seeing my family 24/7 but i'm so glad they were able to come out here with me for my first week. I love you guys more then you know and will be calling to chat soon! Sending love from California XOXO