When you've been in school your entire life, the idea of getting out and having a "real" job can be really exciting.
However, first jobs won't be perfect, and that's perfectly normal.

Prepare yourself for reality by making sure these expectations don't derail your job search.
Expectation 1: You'll immediately start your dream job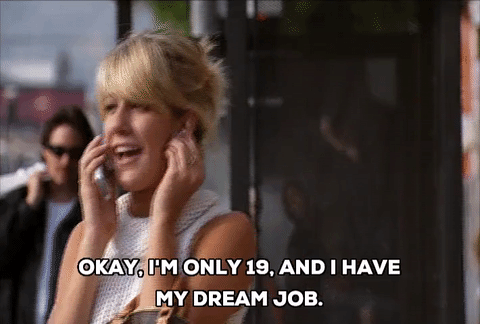 Even after studying most nights and passing on social activities to focus on classes, you probably won't start off in your dream job right after you graduate.

It's hard to take this news, especially when it can feel like a personal attack. After all, you're giving 100 percent of your attention and time to make your major work. Try not to let it get to you.
One study found that 47 percent of college grads don't land a first job that's related to their major. What college grads come to realize is you can have a dream career, but ultimately you go where the jobs are. This might mean settling for something you aren't necessarily passionate about, and that's okay.
You may also have to work in a location you don't particularly love.
Your school has probably tried to motivate you and your classmates by showing you trendy office setups complete with in-house coffee bars, rec. spaces or modern-style work pods. Or maybe you've found yourself browsing through pictures of Google offices, which are notorious for their over-the-top features.
When you get to interview, don't judge an office by the way it looks. You could end up doing work you like, even if the setting doesn't have free drinks in the fridge or a slide between floors.
Expectation 2: College will prepare you for work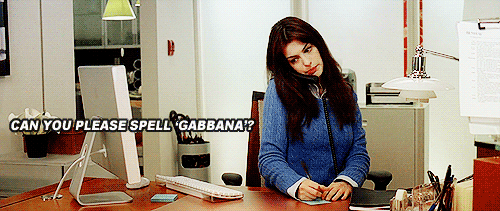 People use their time in college in mainly two ways — they either focus on classes that should prepare them for their work, or they start their career while they aren't in class.
It's true that some people learn how to begin their career in college, and sometimes it works out. They focus on building networks and creating an online following. They may even earn a full-time income if their work gets well-known.
Others believe classes are what they need to land a job, but unless you're studying to be something like a doctor, your classes will just lay the foundation. You still need to build on them by getting good experience, which is where jobs and internships come in.
Even then, no matter what job you end up accepting after graduation, you'll still need time to learn the ropes and get the hang of it.
It's normal to not know what you're doing for a while. A degree won't grant you knowledge about everything.
Expectation 3: You'll finally be financially secure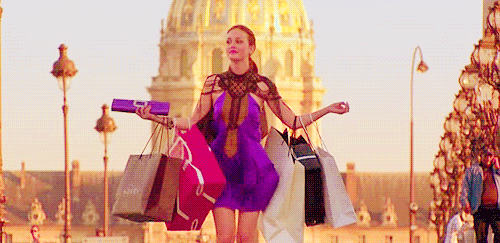 The biggest appeal of a full-time job is the idea that once you start working, you'll be able to have financial stability. Many college students struggle with money, so working 40 hours a week may seem like it'll bring in a ton of cash.
While you may get a pay raise from what you currently earn because you got a diploma, college grads still struggle to gain financial footing in the real world.
Students graduate with tons of debt, and 44 percent will take jobs that don't require degrees. This means their rate of pay is higher than a part-time job but lower than one that hires only college grads.
Be prepared that you won't be jumping into a pool of money any time soon. Before you graduate, get good at working a budget, so that when you do get that bigger paycheck, you can save and start working on any student debt you might have.
Expectation 4: Your coworkers will act like adults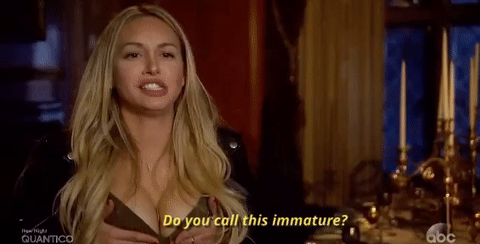 You want to be done with college for many reasons, and one big reason might be you're ready to leave the immature, party-life atmosphere that hangs over the young people you know.
You figure if you work with adults, they'll act like adults too. There won't be any more passive-aggressive fighting or petty games played out of spite.
If this is your expectation, you're only going to find that in a fairytale world. The good news is there might be less of the drama you want to leave behind, but it depends on who you work with.
You won't know a good place to work until you start on your first day, and even then it'll take you a while to get to know your coworkers for who they are.
Change your expectation by recognizing your future coworkers are going to be human, just like you. They'll have their good days and their bad days, and you might connect with some more easily than others.
Don't stress about it too much, since you really can't control who you work with. Just focus on getting a job you won't mind doing for a while that'll pay you a fair wage, and everything else will fall into place.
Overall, it's a good idea to never set your expectations too high for anything.

Talk with your friends who recently graduated or do research online to see what you're really up against.
It'll help you value your job opportunities differently, which may help you end up in a place you can work that you actually enjoy.